8. Computer controlled machining¶
This week I worked on cutting woods to create big thing.
Assignment¶
group assignment:
test runout, alignment, speeds, feeds, and toolpaths for your machine

individual assignment:
make something big

Learning outcomes¶
Demonstrate 2D design development for CNC production
Describe workflows for CNC production

Have you?¶
Explained how you made your files for machining (2D or 3D)
Shown how you made something BIG (setting up the machine, using fixings, testing joints, adjusting feeds and speeds, depth of cut etc)
Described problems and how you fixed them
Included your design files and 'hero shot' photos of final object

What we did¶
We tested joints as group assinment FabAcademy2019-FabLab Kannai lab site
What I did¶
This week I made a big desk fits for Ikea's Poang chair. Poang is very comfy chair but there is no option of laptop desk.
So I decide to make a big desk by using Shopbot
This is ShopBot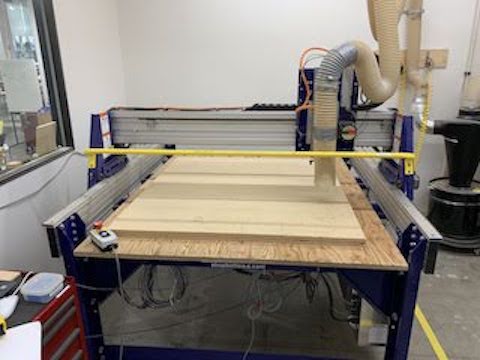 This time we prepared 15mm x 1220mm x 1215mm China lumber core plywood. Poang is 680mm wide, and my MacBook pro is 314mm x 219mmm, so I put margin and designed 880*420mm desk.
This is the rough drawing.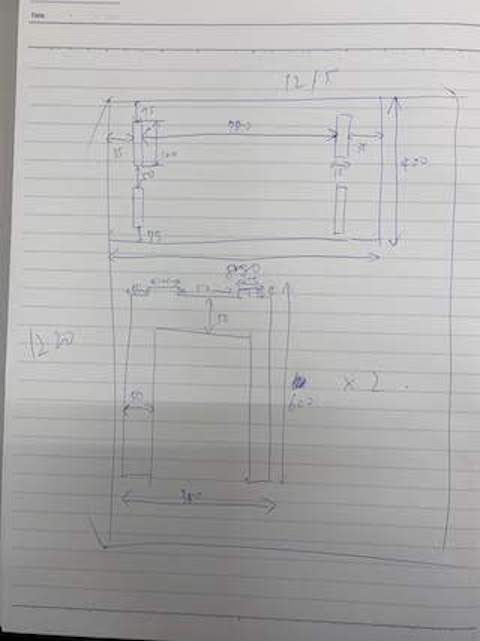 Made sure the thickness is 15mm and size is 1220mm x 1215mm.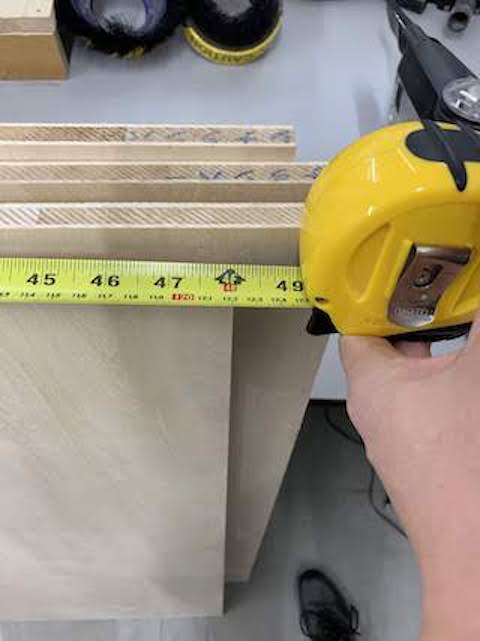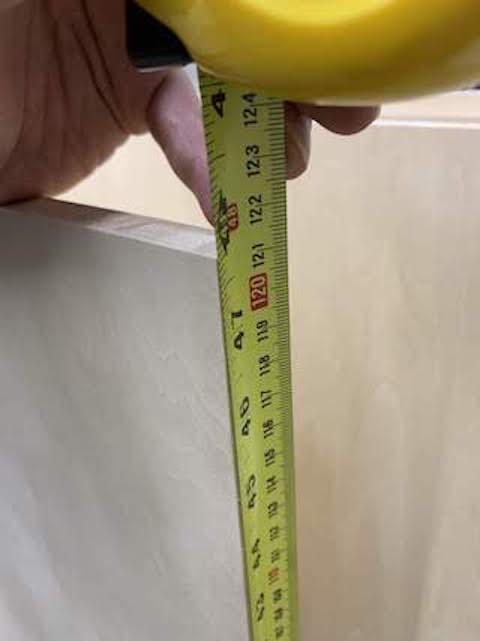 Firstly, I made a design file with Fusion 360.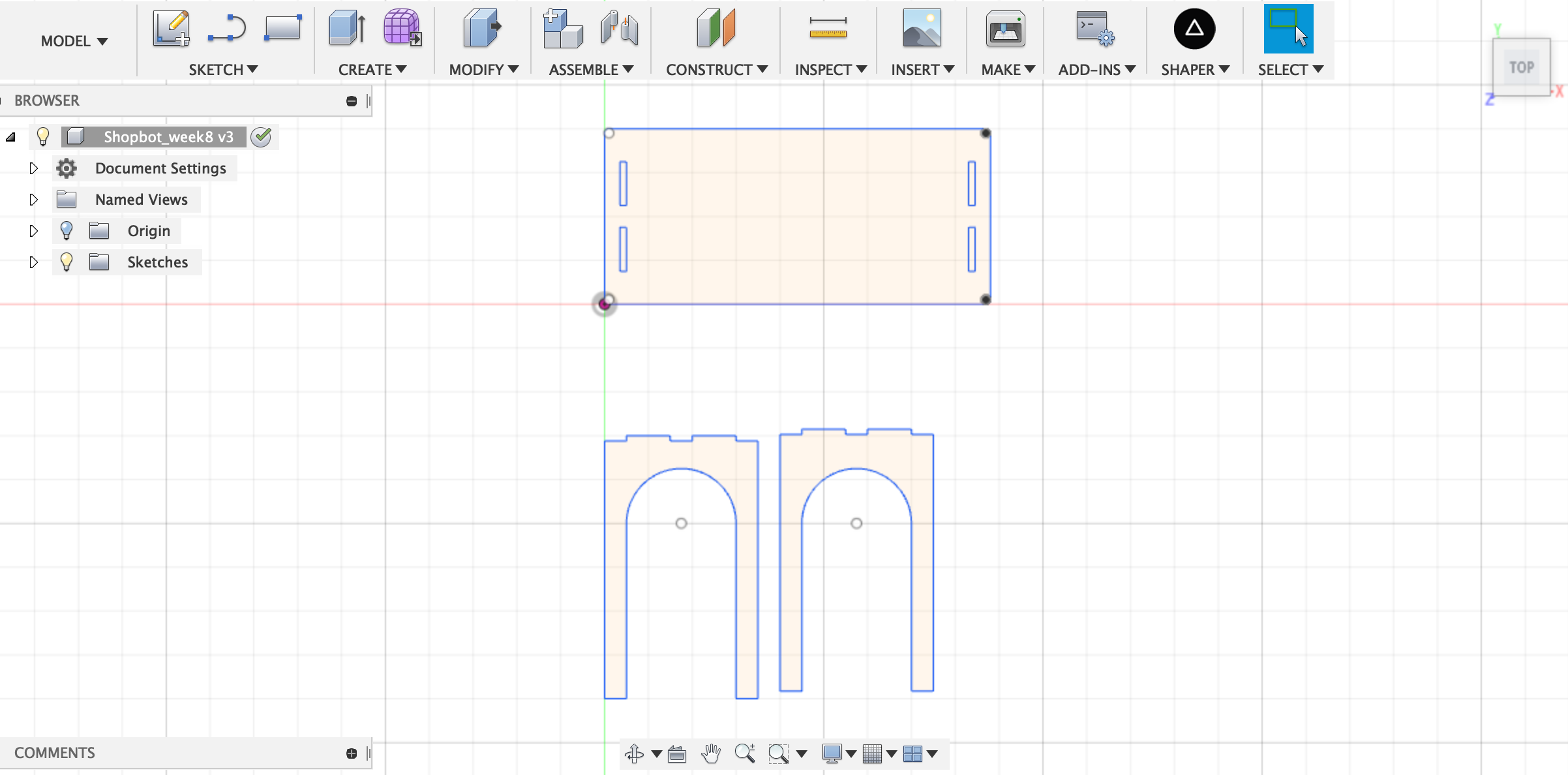 I made it parametrically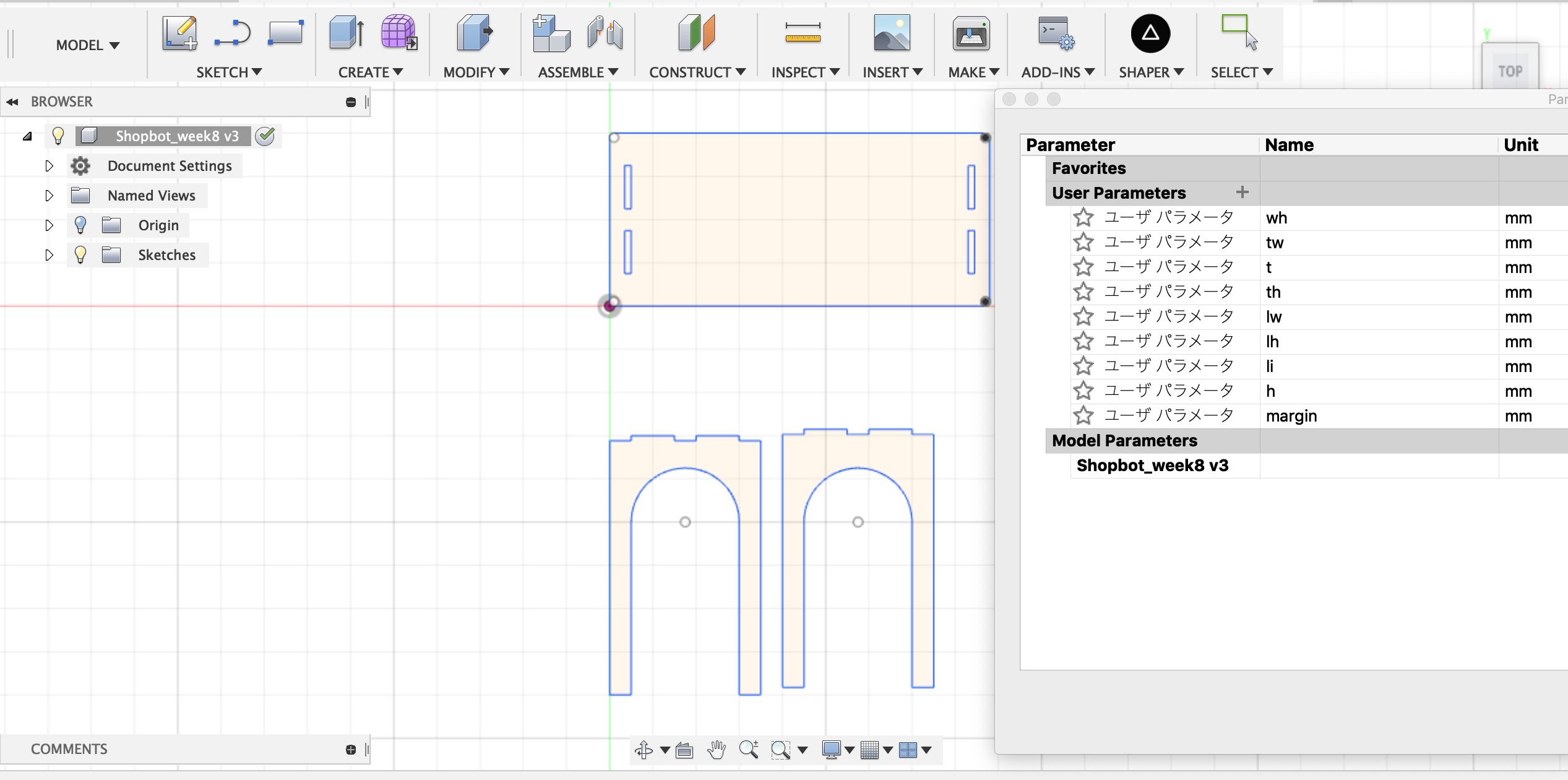 Vcurve Pro¶
Then exported it as dxf and copied to Vcarve pro connected to Shopbot.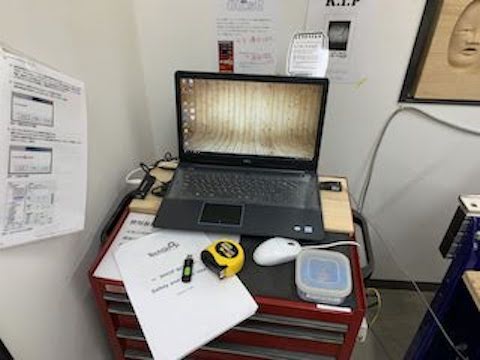 Open new file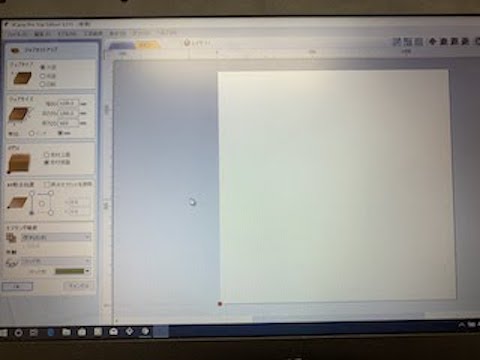 Set job size to 1220mm x 1215mm x 15mm and 0 point of Z-axis to bottom.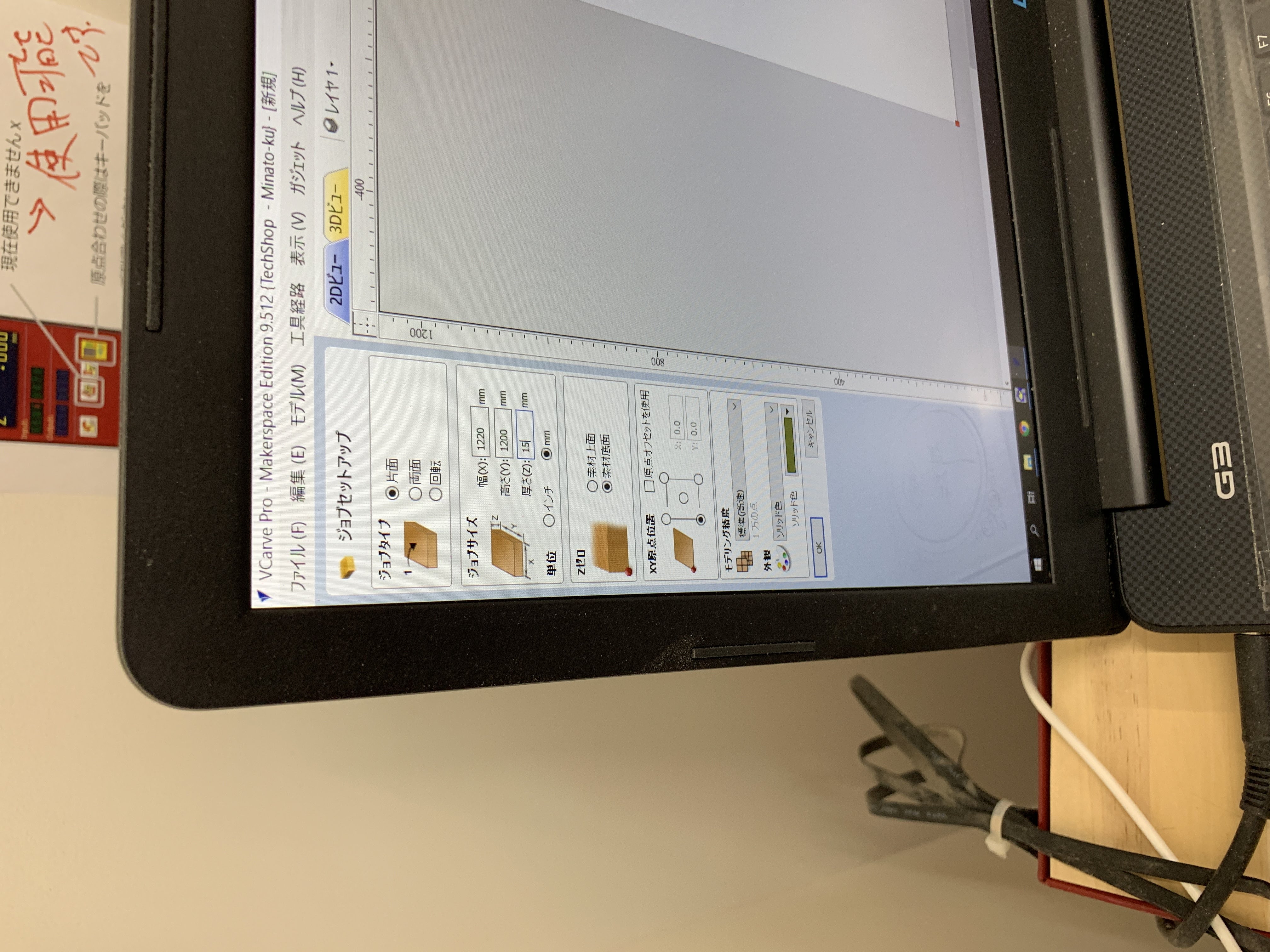 imported dxf file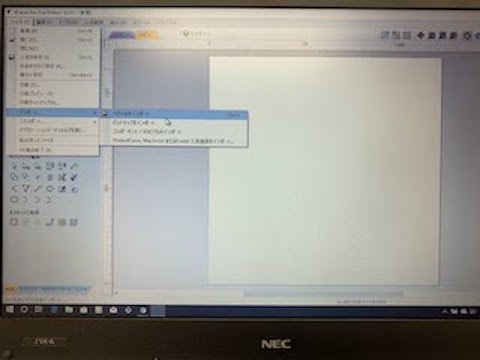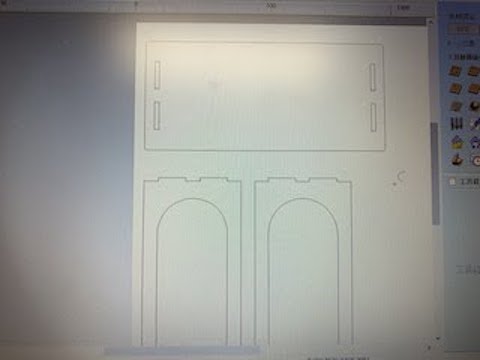 Created bone filet at corners of pockets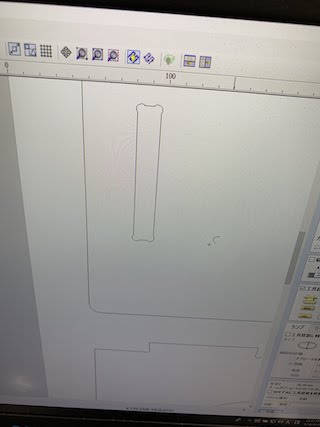 Pocket milling setting¶
Set depth to 12mm, endmill to 0.25inch, offset to -0.25mm, and to pass 3.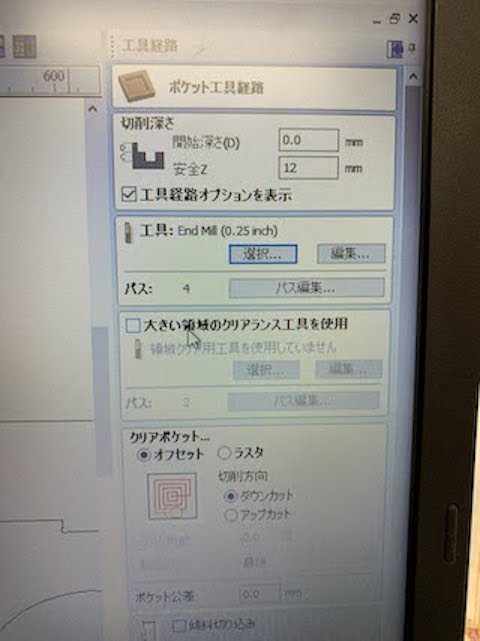 Set clear pocket to offset and downcut.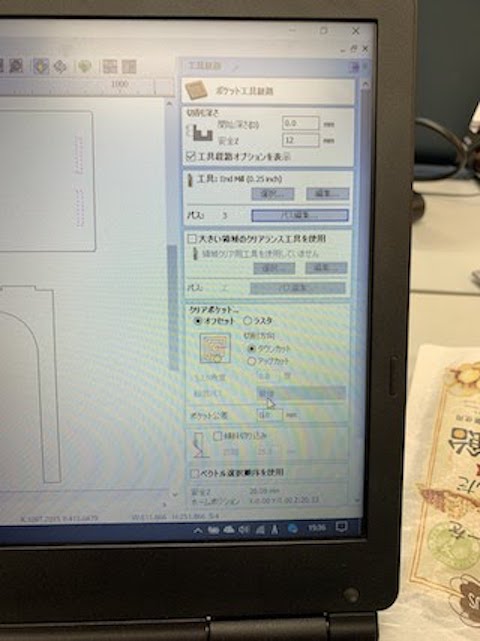 Cut setting¶
Set cut depth to 15.8mm, tool to 1/4 inch, path to 3, cut to downcut and offset to -0.25mm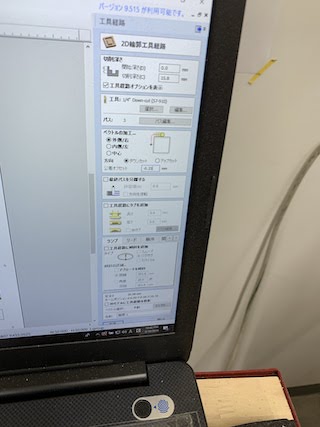 Also added tabs to keep cut wood stable. Usually put 3 - 4 tabs.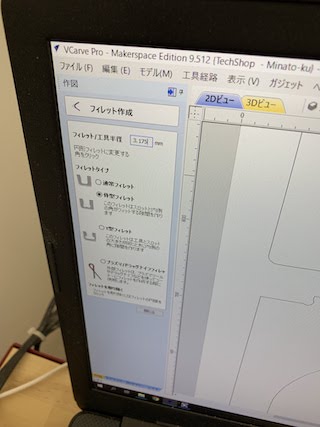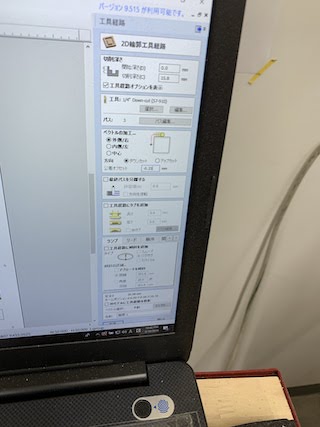 Shopbot setting¶
Switch on filter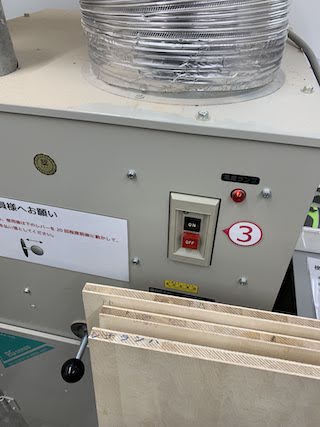 Turning on Shopbot by moving the key to the left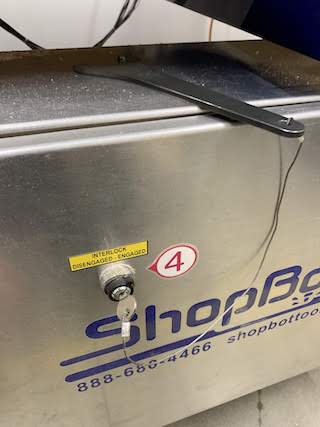 Move the mill to the edge by software pad and calibrate X-Y axis on Shopbot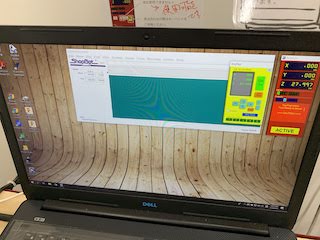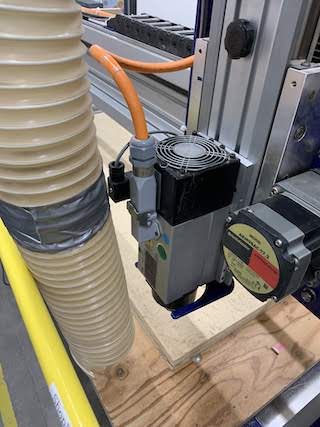 This is the drill. Put it into machine.

Tighten with the tool for setting a drill

Set a clip on mill, metal blade on basement, and calibrate Z-axis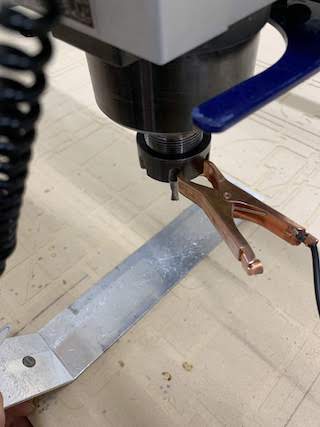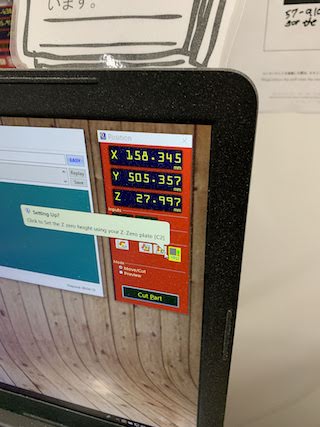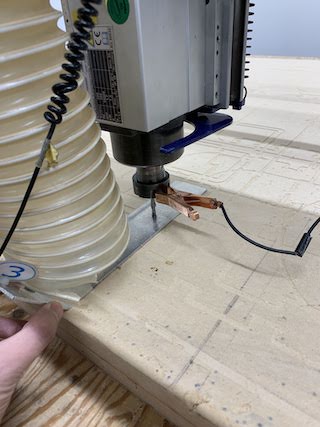 Calibrated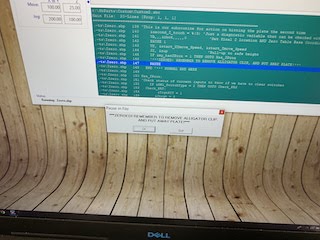 Put air duct for exhaust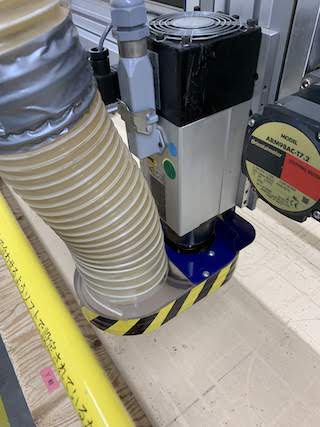 Open dxf file on ShopBot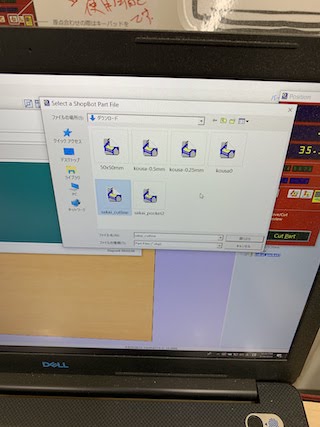 Before moving to milling my design, I made small pockets at every corner in order to put plastic screw.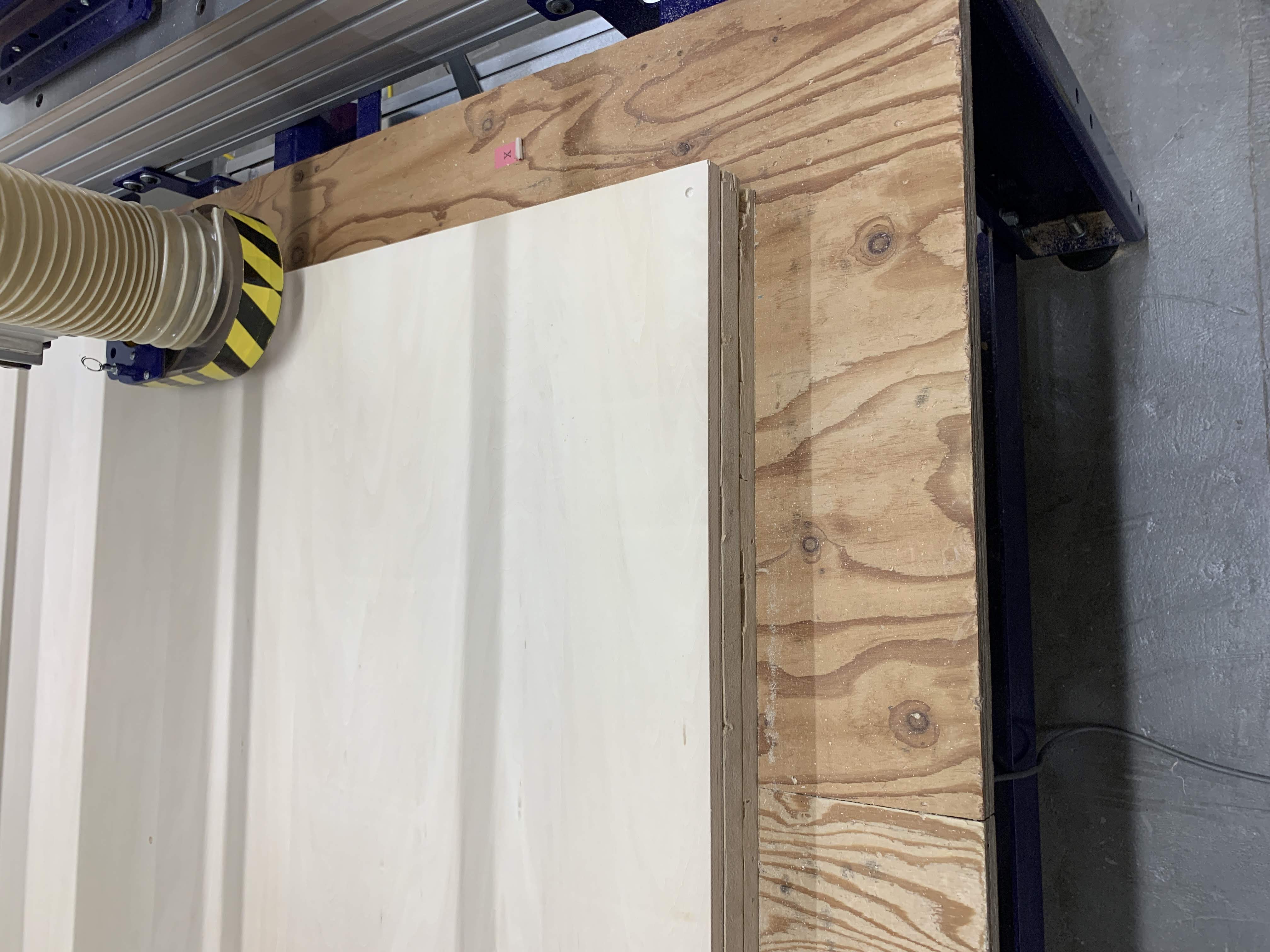 Then cut my design. First, I did pocket.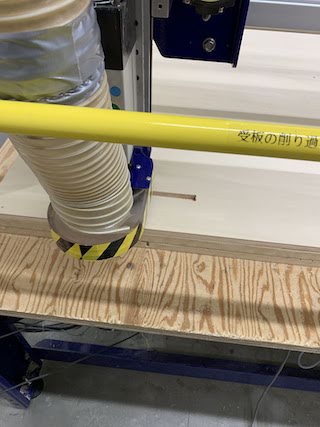 And then, cut out the design.

Keep in mind to hold emergency stop button while milling.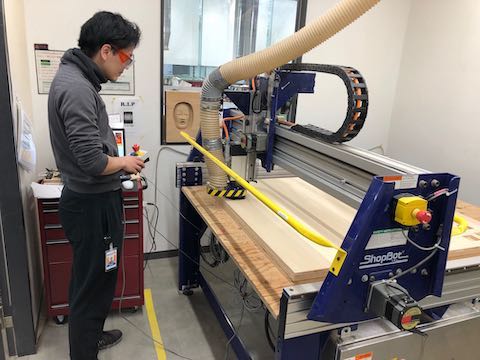 Cut completed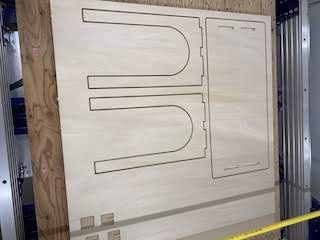 Cut out tabs by chisel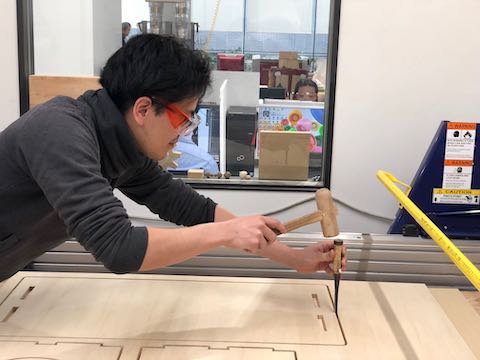 Here are the parts I cut. Make their surface smooth by sander.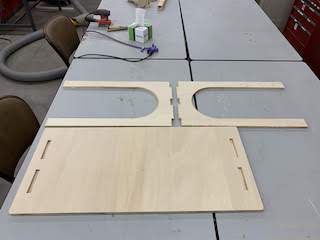 This fits perfectly to Poang!

File¶