1. Principles and practices¶
This week I worked on defining my final project idea and started to getting used to the documentation process.
Idea Sketch¶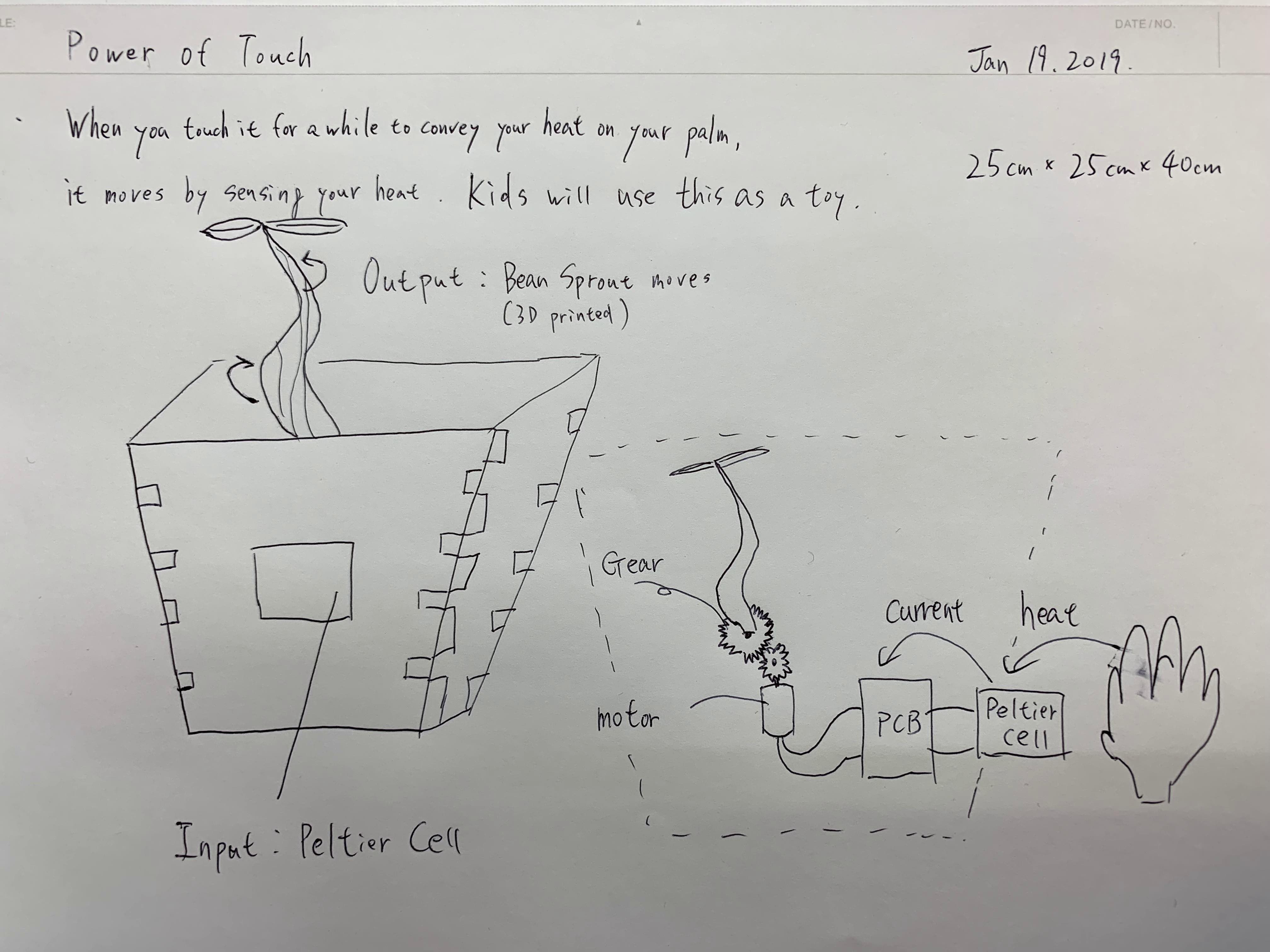 Final Project¶
Title: Power of Touch
Power of Touch is a device that you can move a bean spraut by your heat of your palm. Your heat is sensored by peltier cell and it will be translated to electlic current.
Schedule for this project¶
Week3: Computer Aided design

Start to design a bean spraut and a box

Week4: Computer controlled cutting

Cut parts of box and assemble them

Week5: Electronics production
Week6: 3D Scanning and printing
Week7: Electronics design
Week8: Computer controlled machining
Week9: Embedded programming
Week10: Molding and casting
Week11: Input devices
Week12: Output devices
Week13: Applications and implications
Week14: Networking and communications
Week15: Mechanical design
Week16: Interface and application programming
Week17: Machine design
Week18: Wildcard week
Week19: Invention, intellectual property and income
Week20: Project development