7. Electronics design¶
Assignment¶
individual project:
redraw the echo hello-world board,
add (at least) a button and LED (with current-limiting resistor)
check the design rules, make it, and test it
extra credit: simulate its operation

Learning outcomes¶
Select and use software for circuit board design
Demonstrate workflows used in circuit board design

Have you?¶
Shown your process using words/images/screenshots
Explained problems and how you fixed them, including how you worked with design rules for milling (DRC in EagleCad and KiCad)
Included original design files (Eagle, KiCad, Inkscape, .cad - whatever)

What we did¶
FabAcademy2019-FabLab Kannai lab site
What I have done¶
This week I used Eagle to design my circuit board, milled with MDX-15 and FabModule.
First, I design a board on Eagle.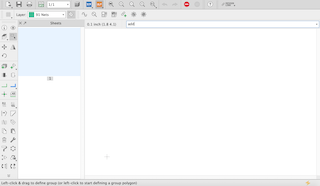 Added parts from library.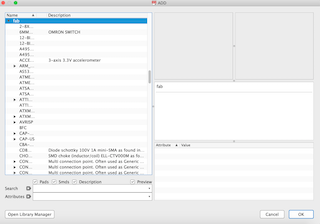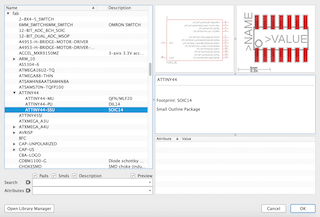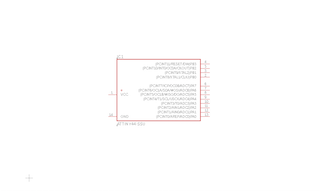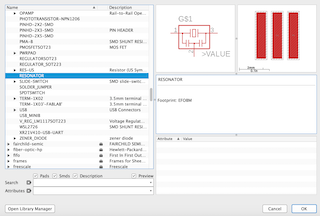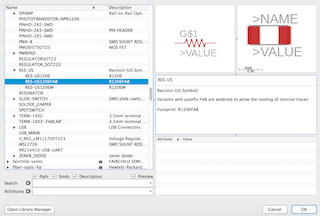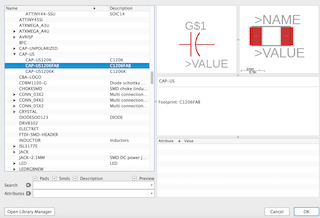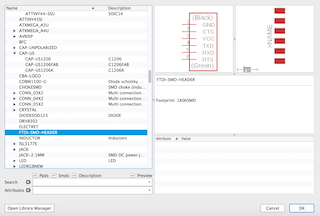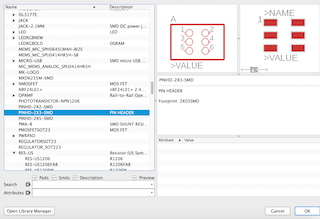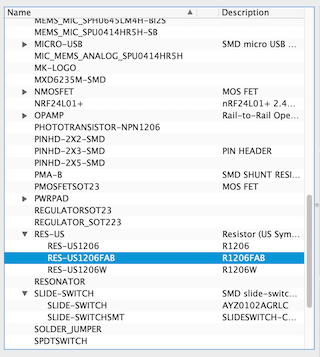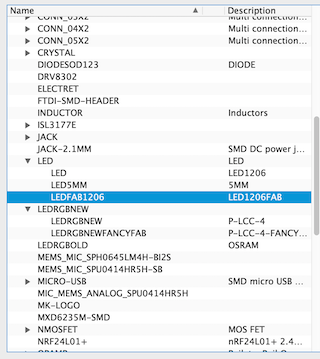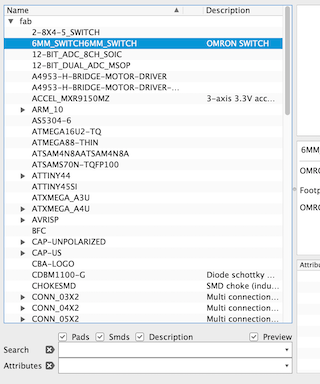 Connected parts by using "name" command

Setting the board configulation

Placed parts

Setting Grid


Setting line width

connected all compornents

Drew lines and checked design with hitting "drc" command

There was clealance error. So I widen the margin between lines.

cleared all error

export circuit as .png image

filtered only Top

export

also exported outline

filterd only document

Made a file for mill by using FabModules

Milled with MDX-15

Parts and milled board

Solderd parts

Making connector cable

conneceted and write term.py through FabISP

term.py is working!
Parts¶
Resistance 10k ohm
Capacitor 1uF
Attiny 44
Resonator 20MHz
Pin header 2x3

Pin header 1X6

Switch

LED
Resistance 1k ohm
Resistance 10k ohm
Useful links¶