6. 3D Scanning and printing¶
Assignment¶
group assignment: - test the design rules for your 3D printer(s) individual assignment: - design and 3D print an object (small, few cm3, limited by printer time) that could not be made subtractively - 3D scan an object (and optionally print it)
Learning outcomes¶
Identify the advantages and limitations of 3D printing and scanning technology Apply design methods and production processes to show your understanding.
3D Scanning¶
This week I worked on 3D Scanning and Printing
Sense¶
I choose artificial flower as a model for 3D scanning because I wanted to use its texture of stem for my final project.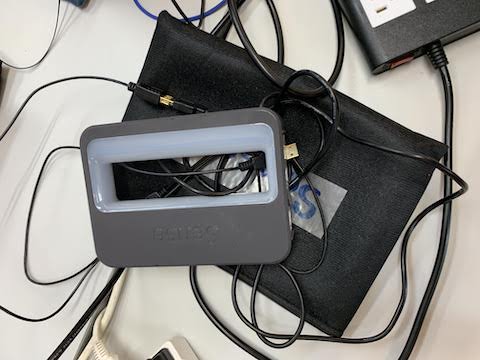 For the first try I use the Sense to scan the flower.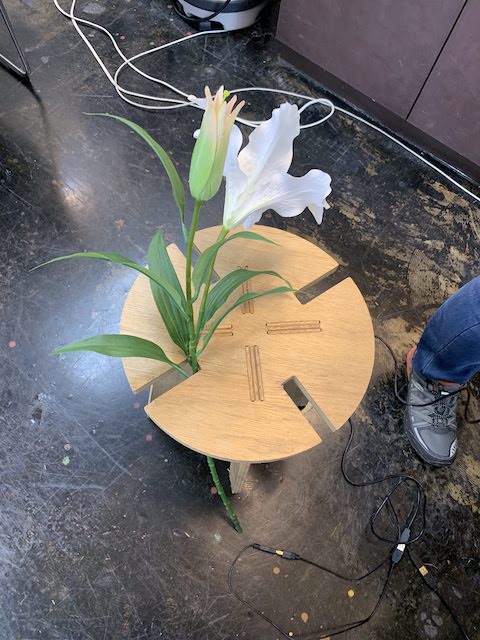 1st I choose and what I wanted to scan so I choose object icon and then I choose a middle sized object and start scan.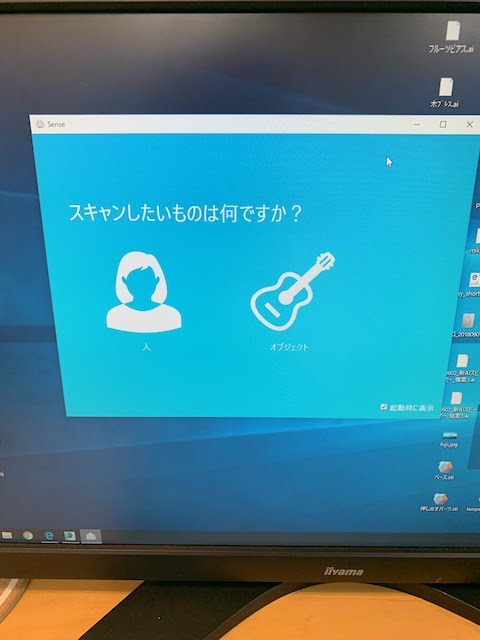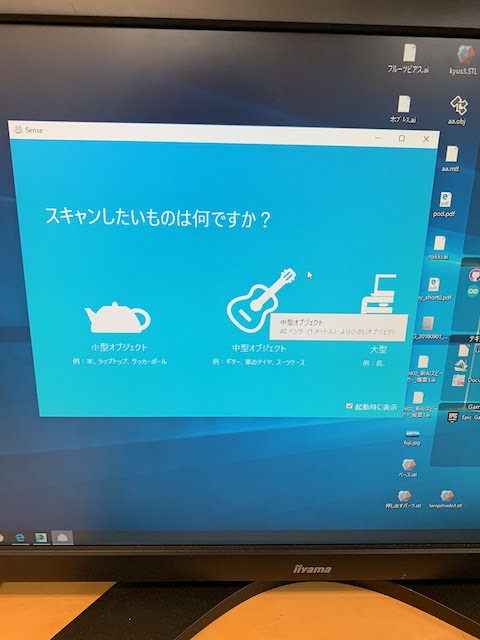 After I hit the start scan button I need to turn 360 degrees at the same height but it's hard to turn correctly because of the limitations of the space, so 1st several attempts failed because of a missing objects I believe it's also because of the object is a kind of small because it's a flower so the scanner can scan flower but cannot scan stem.
After several attempts I find the tips. So I was focusing on the object itself but I changed it so I turn by looking at the display in order to make sure the center of the scanner points to object I mean flower. After this I could get the 3D model of the flower but I couldn't get the stem I think it's because of a stem is too thin to scan.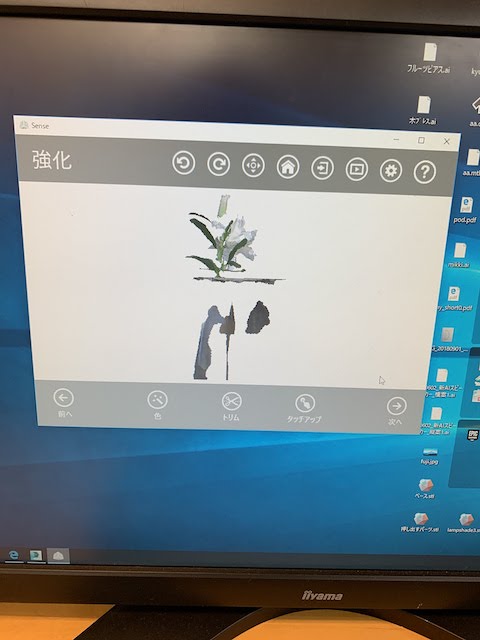 iSense¶
And then I also used iSense for getting the flower. I got the firm 3D model at once because I think it's because I holded it with my both hands. it makes the scan more stable. So I think it's a good example of the user user experience. Anyway I got a firm 3D model.
This is iSense - attached to iPad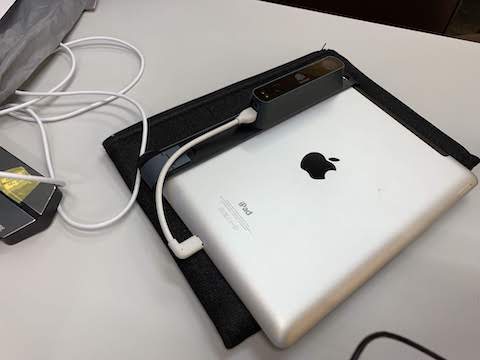 Scanning with iSense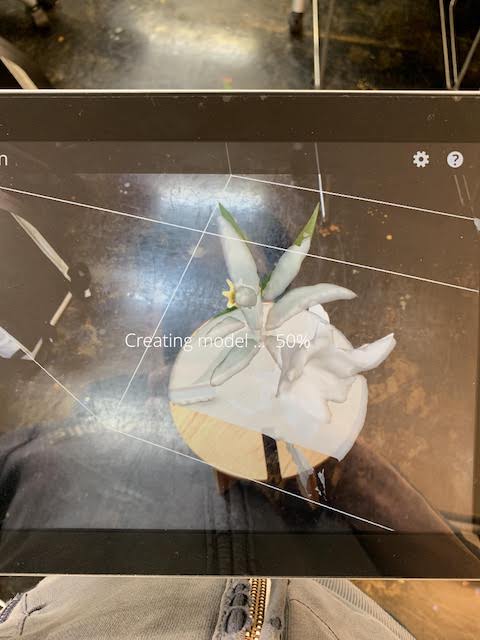 Here is the scanned data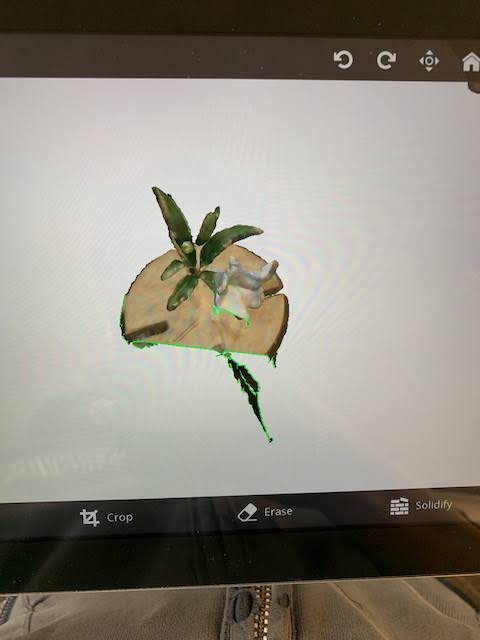 3D Printing¶
For 3D printing I first struggle to choose what I was going to create because I couldn't digest assignments very well at first. So I first considered whistl but eventually I came up with the idea of Shishi-Odoshi which is the machine located in Japanese garden to frighten animals and prevent animal from entering your property.
Shishi-Odoshi basically consists of two parts: One is waterfall and the other is the reciever which makes sounds. So water comes down to the receiver and once receiver got enough volume of water it down to the ground because of heaviness of the water and splash water out and then go back to the original position. When going back to the original position the tail on receiver hit the stone and make sounds. This is the basic mechanism of Shishi-Odoshi movement.
Why could not be made subtractively?¶
So I choose Fusion 360 to create 3D model for Shishi-Odoshi. It's basically consists of cylinders. If it consists of vertical sylinder, It might be made by subtractive method. However, this Shishi-Odoshi is combination of vertical sylinders and also holizontal sylinder. I have to make holes on vertical sylinder but also make hoizontal sylinder into holes at the same time.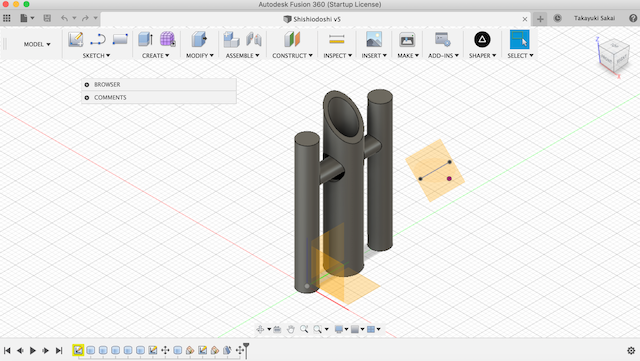 This is the reason why it could not be made subtractively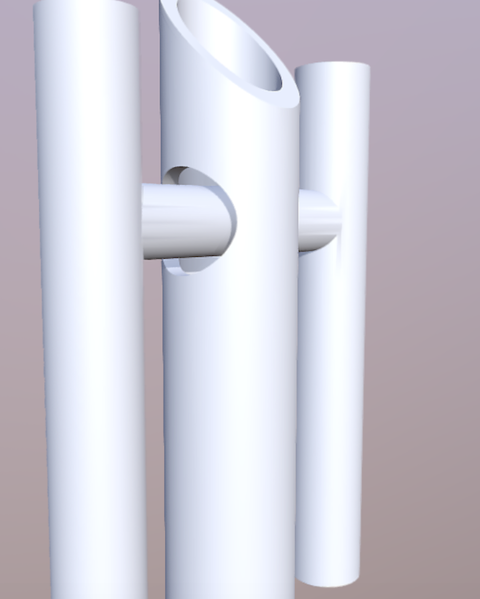 Printing with this: Makerbot replicator 2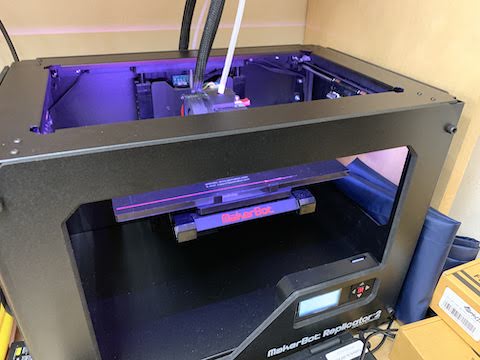 Object printed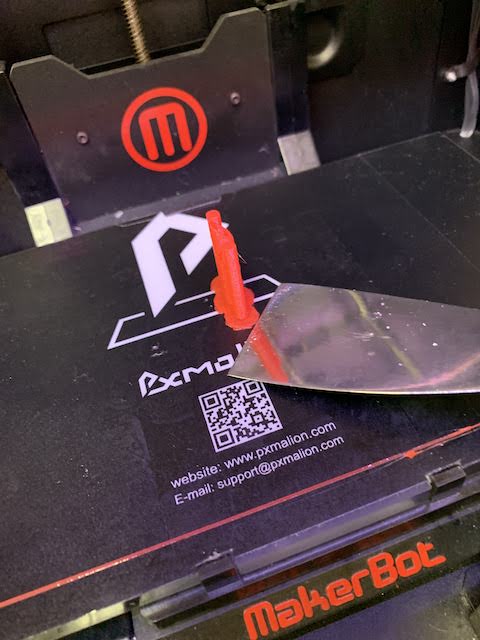 Here's hero shot of Shishi-Odoshi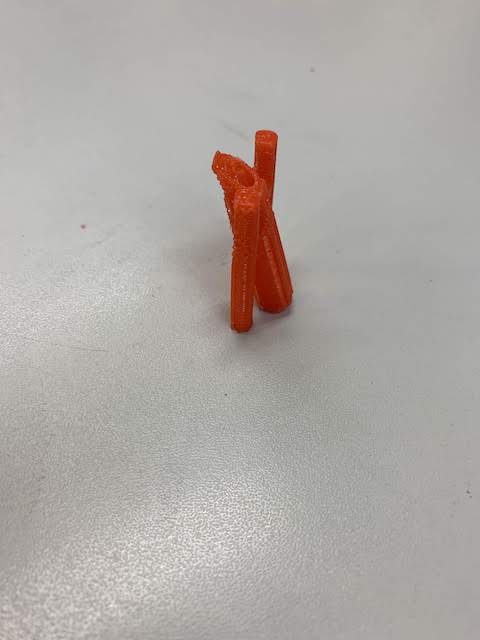 3D Models¶
Files¶