Tommaso Spagnoli
About me
I was born in Abruzzo in 1982, but i live in Rome since 2001, Founder and General Manager at SPQwoRk Factory &quot a talented container &quot. I have studied Communication Science and Technologies in Rome, Università La Sapienza; then I took a Master of Events Management to the European Institute of Design. While I was a student I aimed to create a community, so I followed the movements of underground communities in Italian and European culture.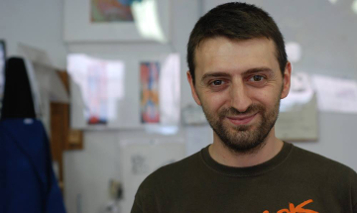 I was fascinated by cultural exchanges among rural communities, so I joined the AFSAI Project, of which I began Cultural Host: from 2000 to 2004 I followed 8 international exchanging projects in European Community.
In 2007 I got near to the Coworking world, fascinated by sharing economy and everything hat we call "open". In 2008 I created TGX srl, with which I experienced for the first time Coworking, the Shering economy and then the FabLab world.
The spreading of Digital Fabrication and the possibility to offer job, locations and places where people could realize their projects became my mission.
The FabLab SPQwoRk, is a community FabLab, because it wants to be the answer to the needs of local community. I think that Fablabs and Coworkings can concretely satisfy the birth of new economies, no more based on the concept of private property, but public property, so that every project can be improved with the contribution of consumers of the whole world.

My project
With the popularity of DIY 3D printing, you now have the ability to create one 3D object in a relatively short amount of time, but printing multiple objects is still a time consuming process. I was looking for a way to increase the speed of reproducing 3D printed parts, so i stumbled upon rotational molding and spin casting. With this technique you can reproduce many identical parts from a successful 3D print. Rotational molding machines are made in a wide range of sizes (example). They normally consist of moulds, an oven, a cooling chamber, and mold spindles. The spindles are mounted on a rotating axis, which provides a uniform coating of the plastic inside each mold. A small DIY Rotational Casting Machine is a solution to bridge the gap between rapid prototyping and the cost of producing thousands of hollow cast parts.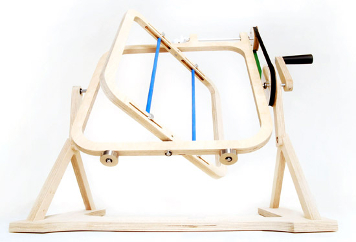 A mold filled with resin is placed into the "Roto-molding Machine" where it is slowly rotated (usually around two perpendicular axes) causing the liquid resin to uniformly disperse and stick to the walls of the mold where it slowly cures over time into the shape of the part. In order to maintain an even thickness throughout the part, the mold continues to rotate at all times during casting phase and curing phase.
One of the major advantages of "Roto-molding Machine" a hollow part is the savings in materials and weight. If an object does not require to be solid, why cast it solid and waste materials?

Project Description