6. 3D Scanning and printing¶
3D printing¶
For my 3d printing test I'm interesting in making some single part usable casters. I hope to use them when prototyping rolling cabinets in scale on the laser cutter. Since I have less experience in resin printing i figured i'd give it a try. I made a quick model in fusion of a simple caster.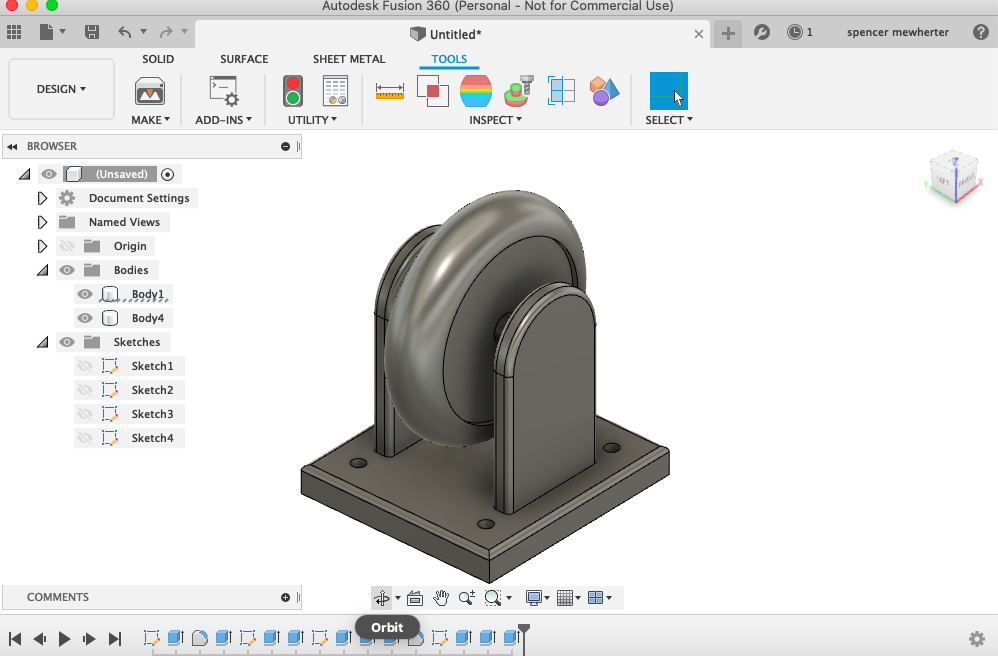 I also ran a quick analyses to check tool access. I assumed flip machining. This demonstrates how this part could not be manufactured as a single piece using a mill.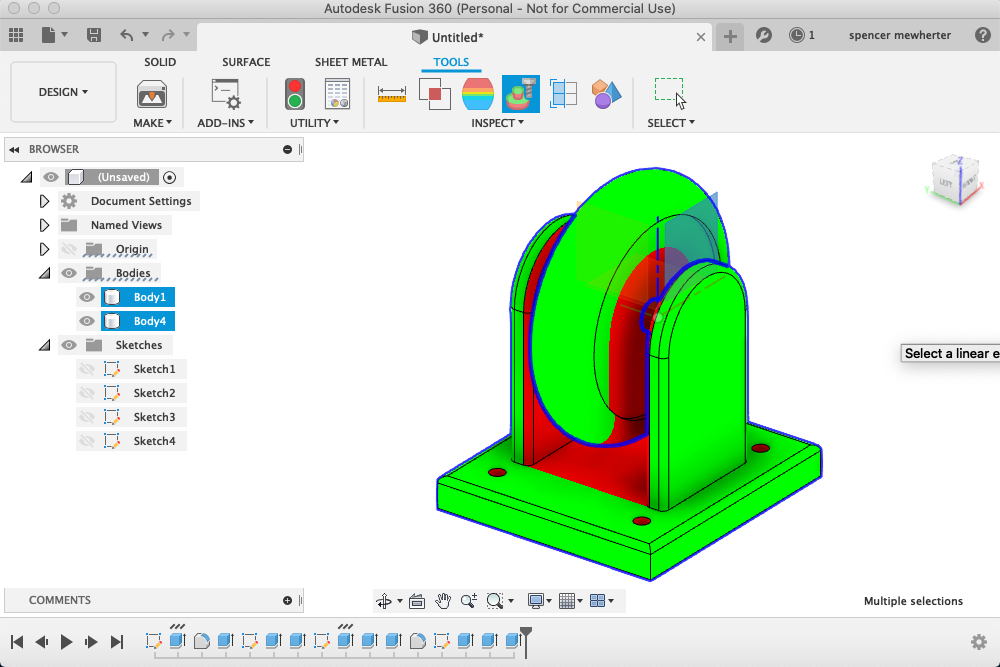 when I imported it into the slicer for the Form2 printer i realized how long it will take. i scaled the file down which likely resulted in the clearances being far too small. however i felt like it would still be an interesting test piece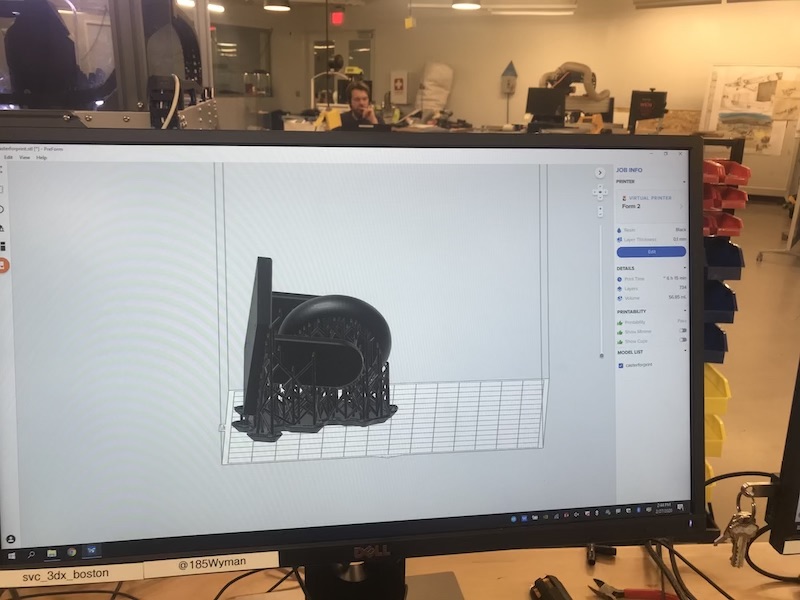 I mostly used the defaults for the raft and supports, it's interesting playing around with the software since it gives good feedback while still allowing custom options.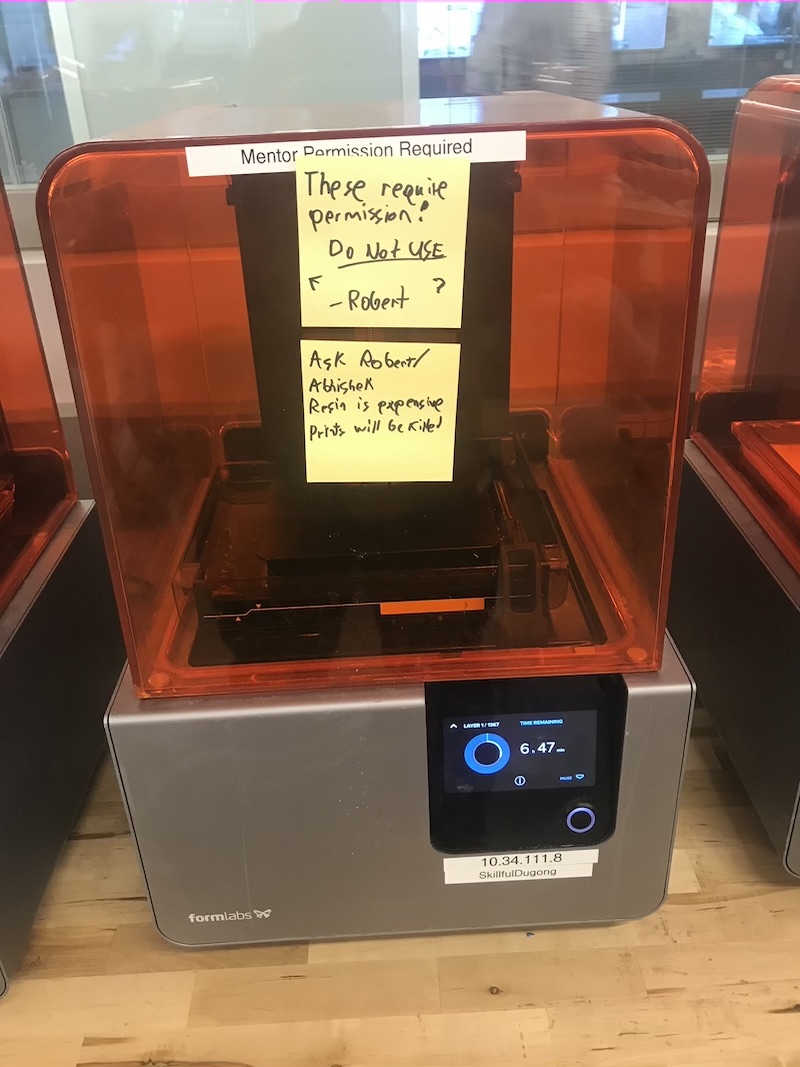 Onto the printer! you know when there are this many post it notes on a tool it's going to be fun!
Print time was a little over 6 hours.
Came back next week to check on the print, fortunately no one removed it from the machine.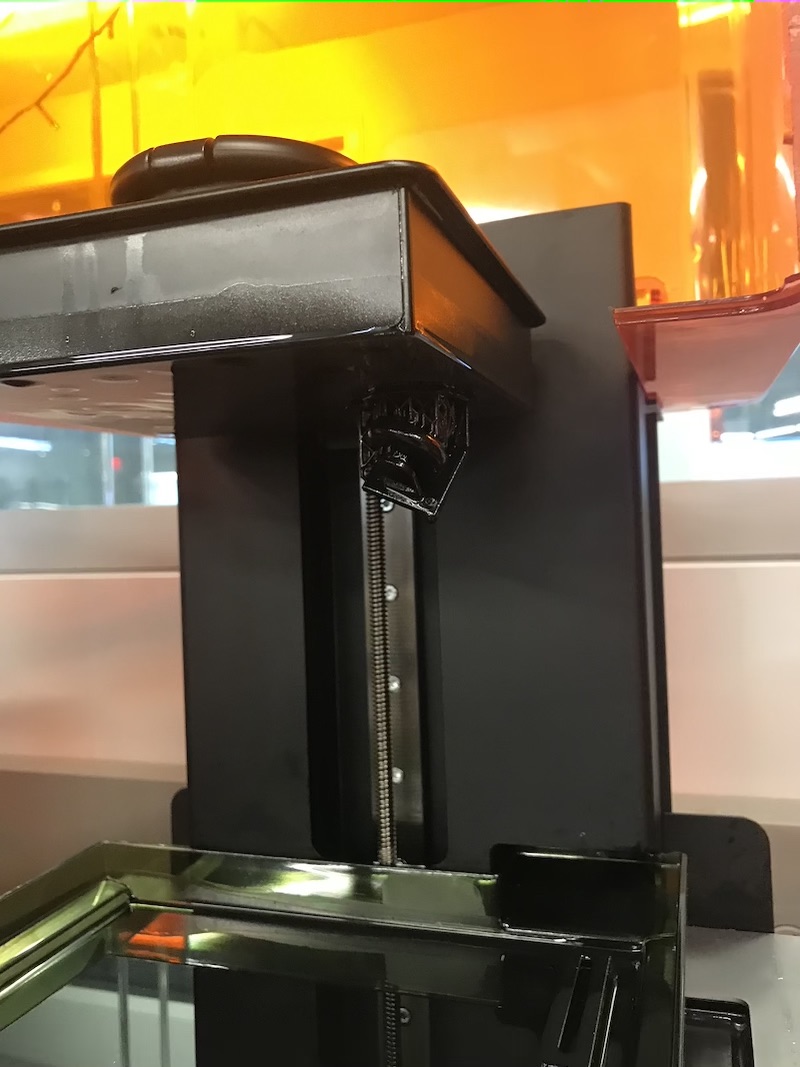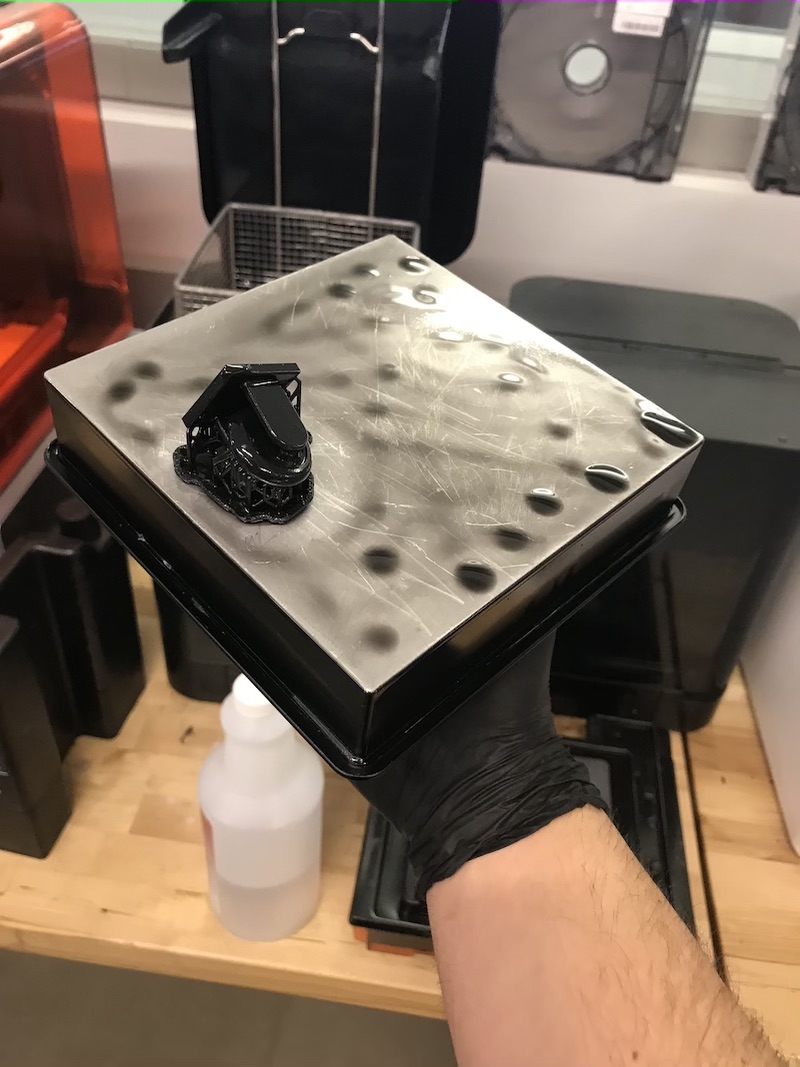 into the wash and cure unit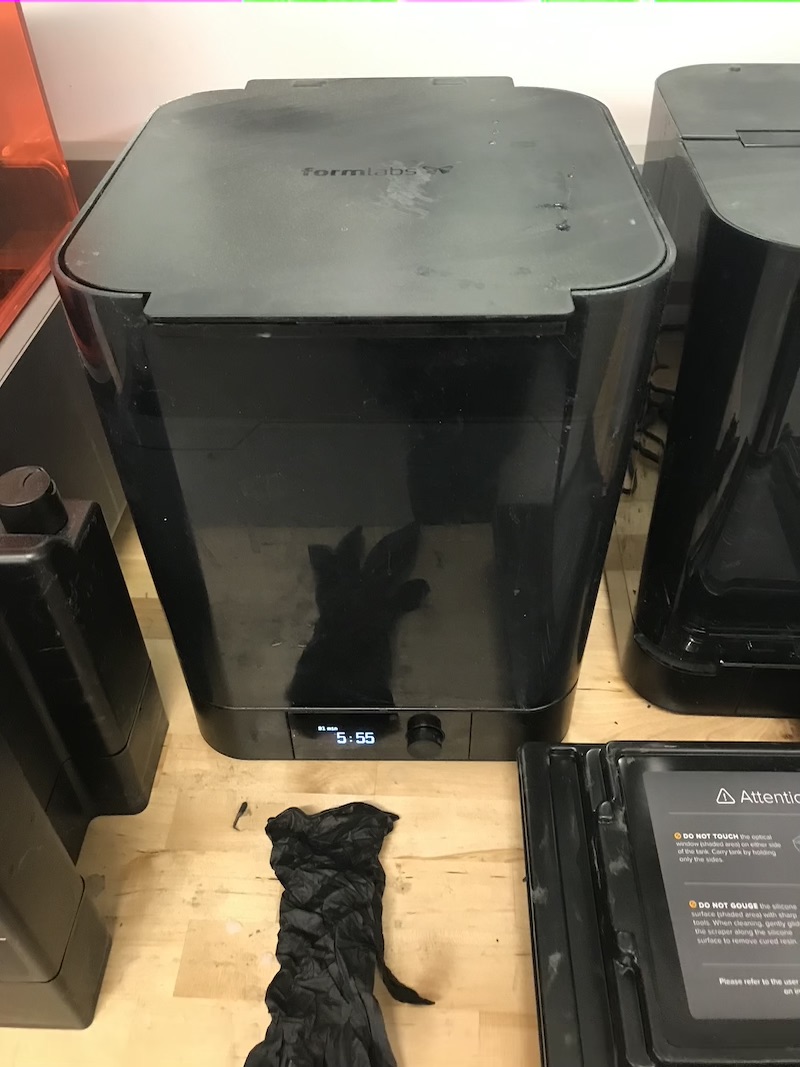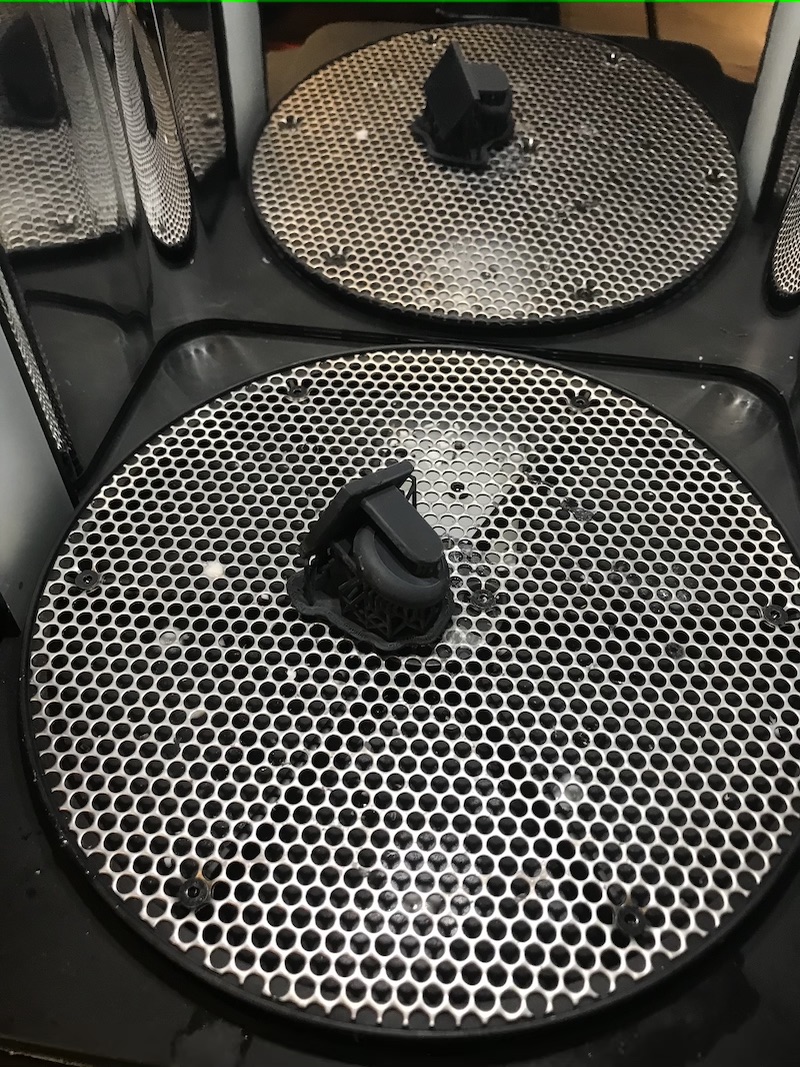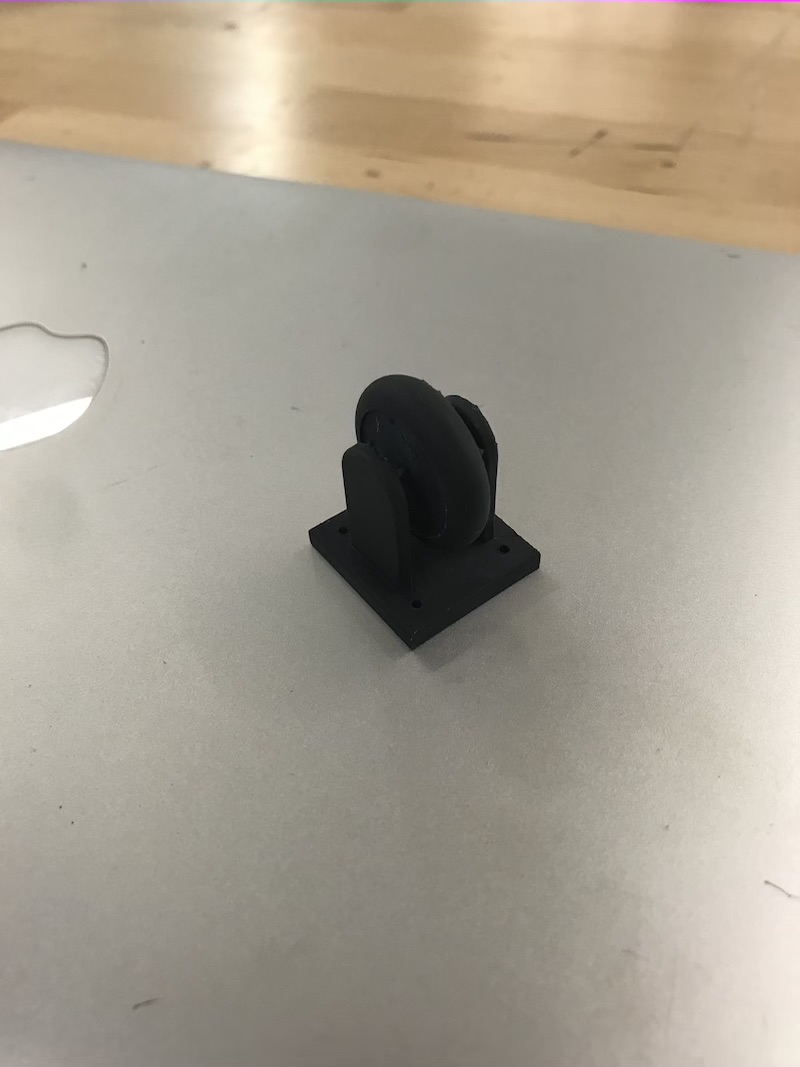 Print done! I'm excited to keep working on this concept to make a scale model of various projects for rapid prototyping!
We ran a test print on one of the Sindoh printer very impressive results!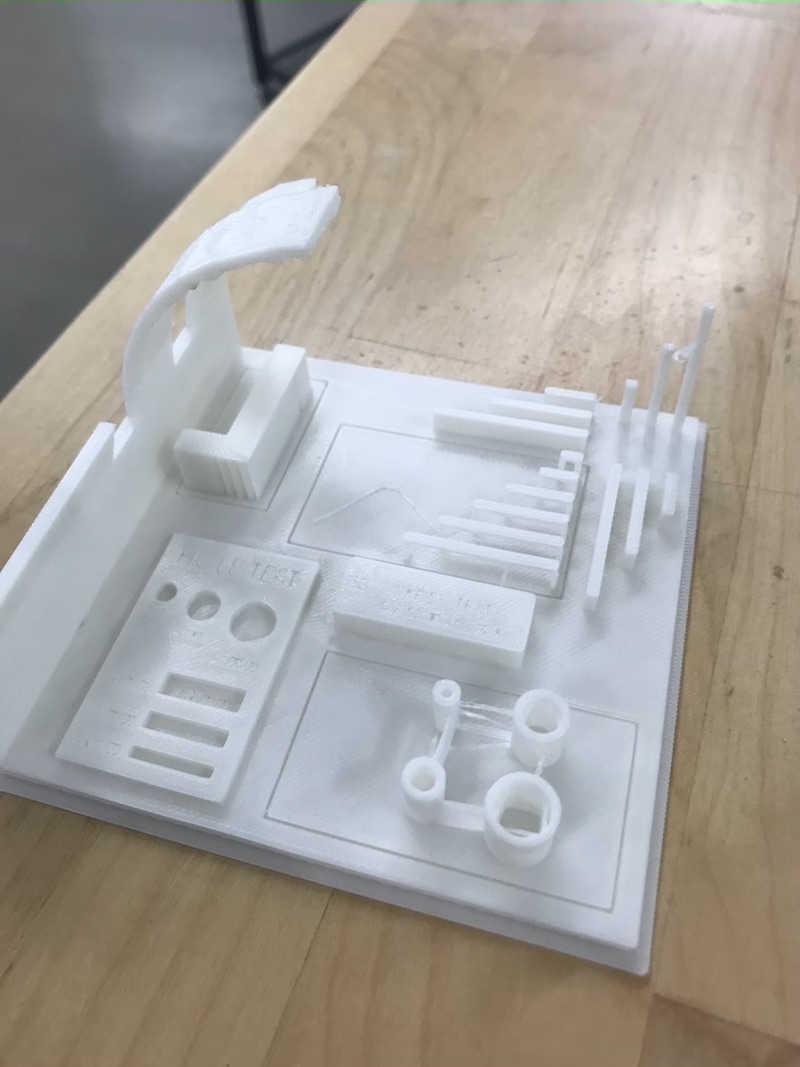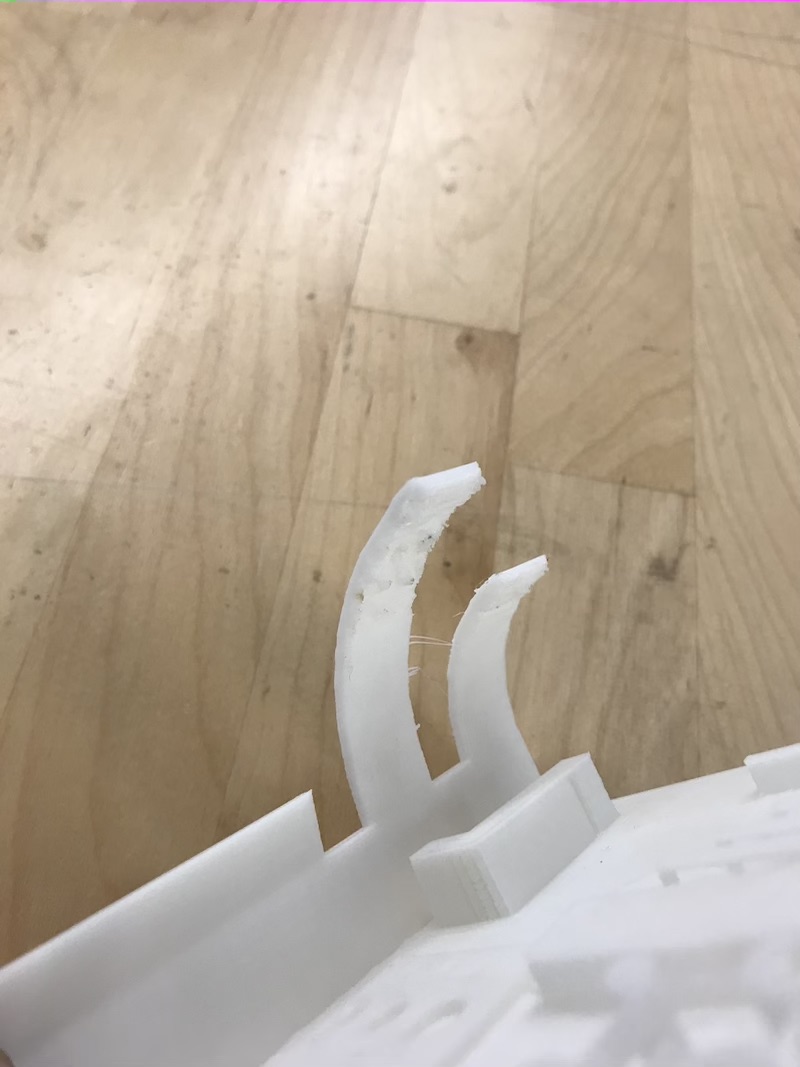 Only a little bit of roughness even at very high overhang.
Design Files¶
3D Scanning¶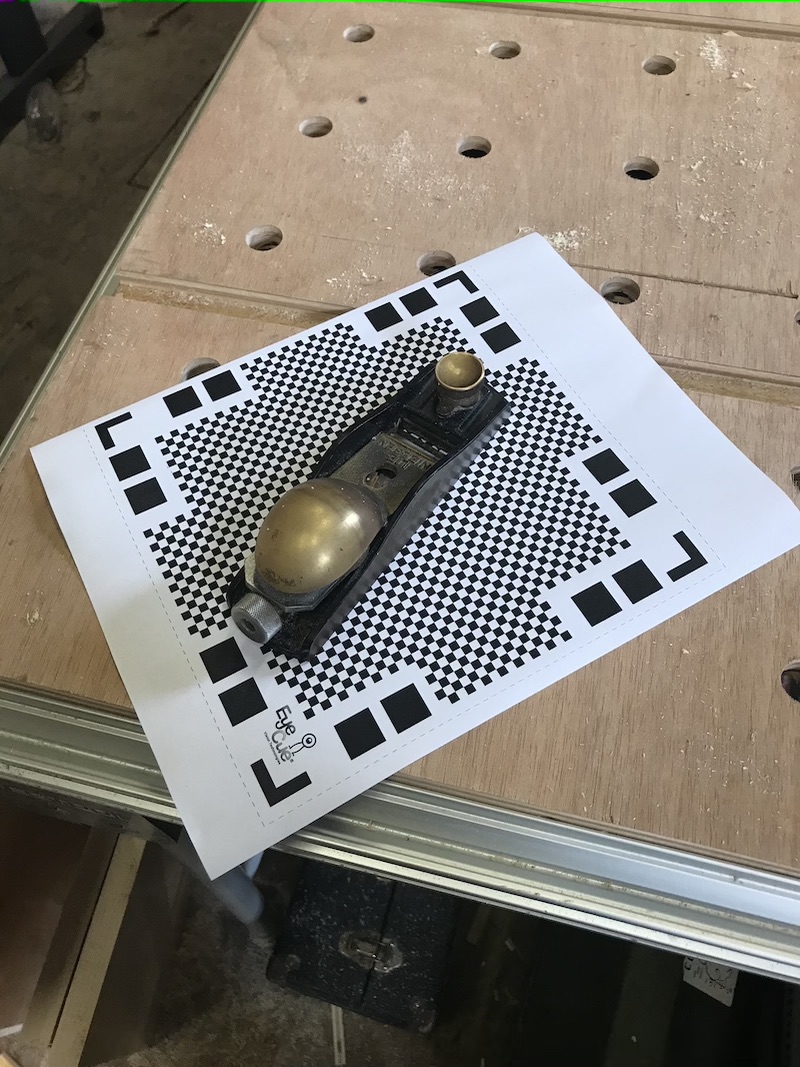 Since I wasn't sure i would get a chance to get into the lab to use the scanners there I figured I would improvise using available equipment at my shop. I used the app Qlone. This app used a printed grid to align the camera. First I tried to scan a hand plane. It went pretty dreadfully.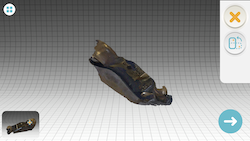 It was tricky moving the camera around the object. I figured i would make a quick rotating table by gluing the paper to some plywood and adding a pin for rotating.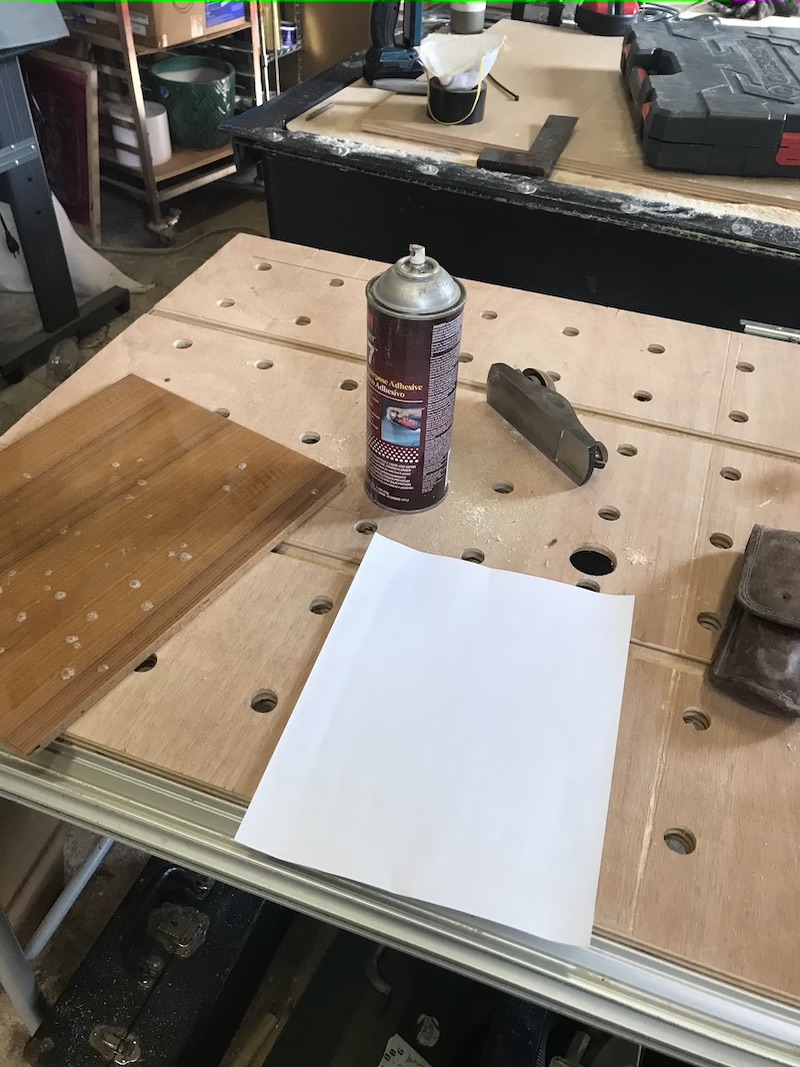 Much more solid! Trying to scan a simple object which is hopefully less reflective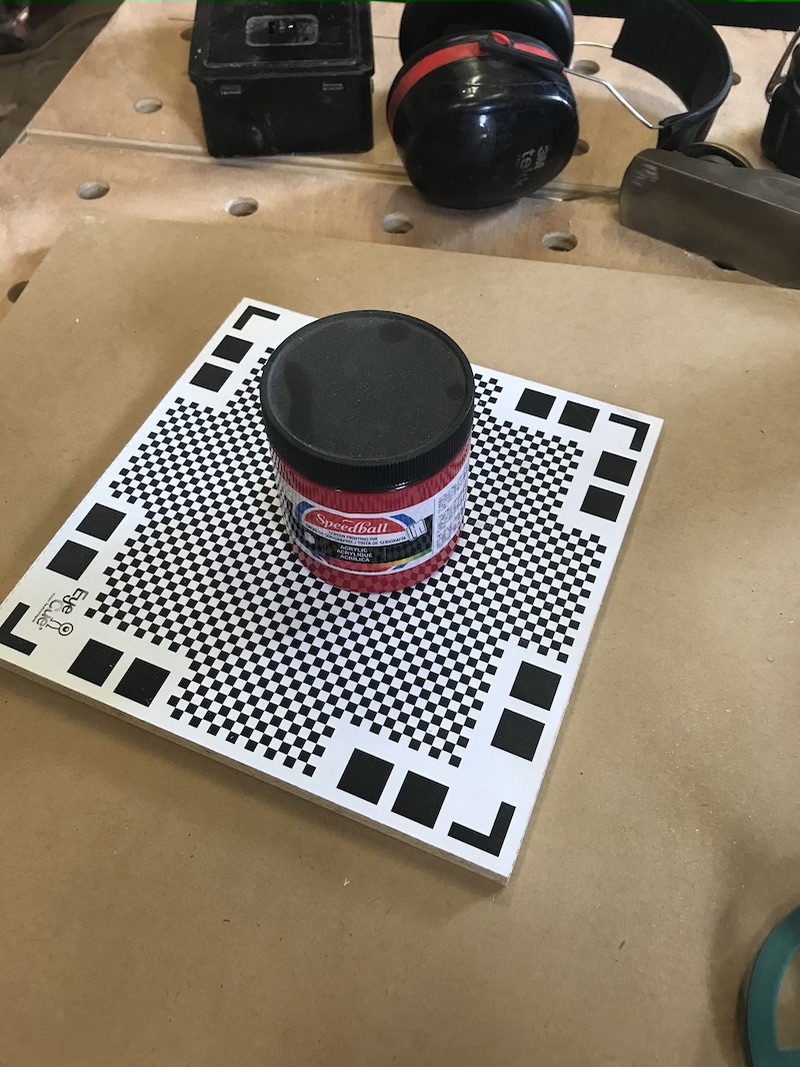 Looks like a mess! Going to hit that 'flatting top' button.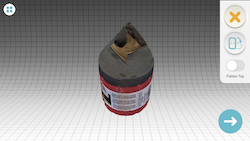 Going to try and scan a more complex object, in this case a 3d printing spool for a dymo label printer.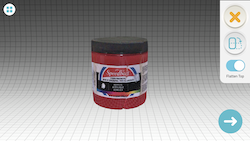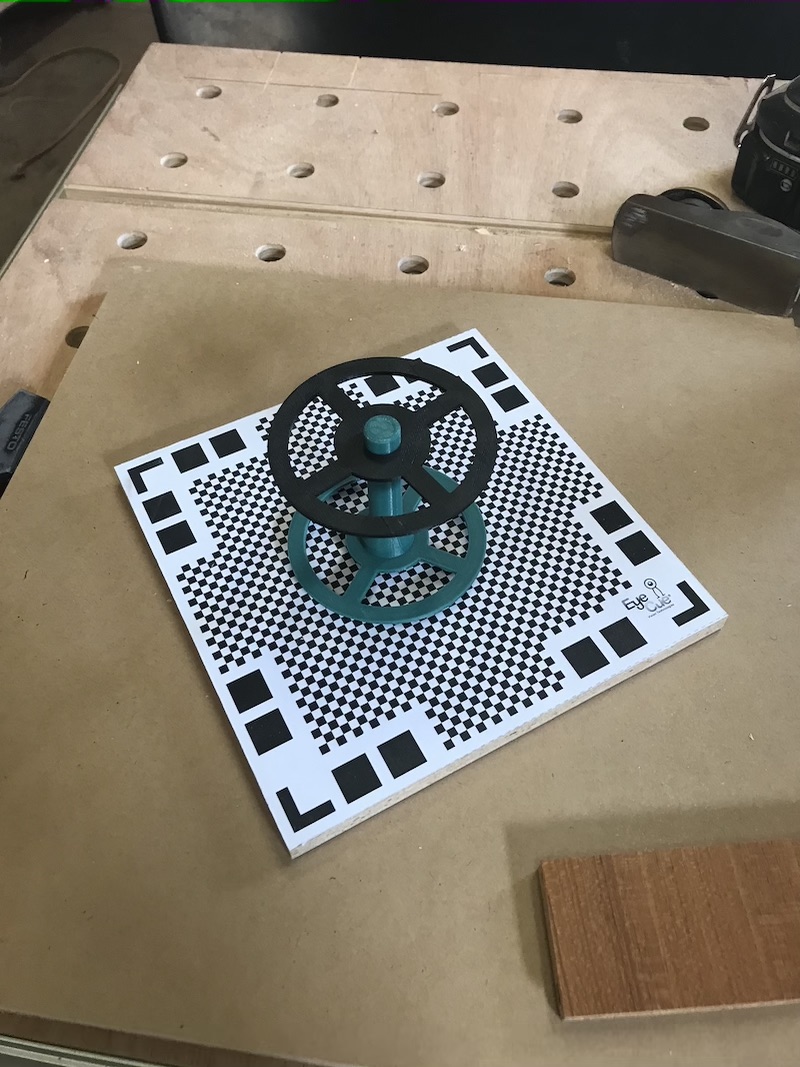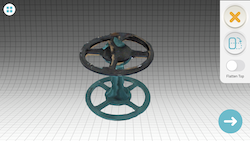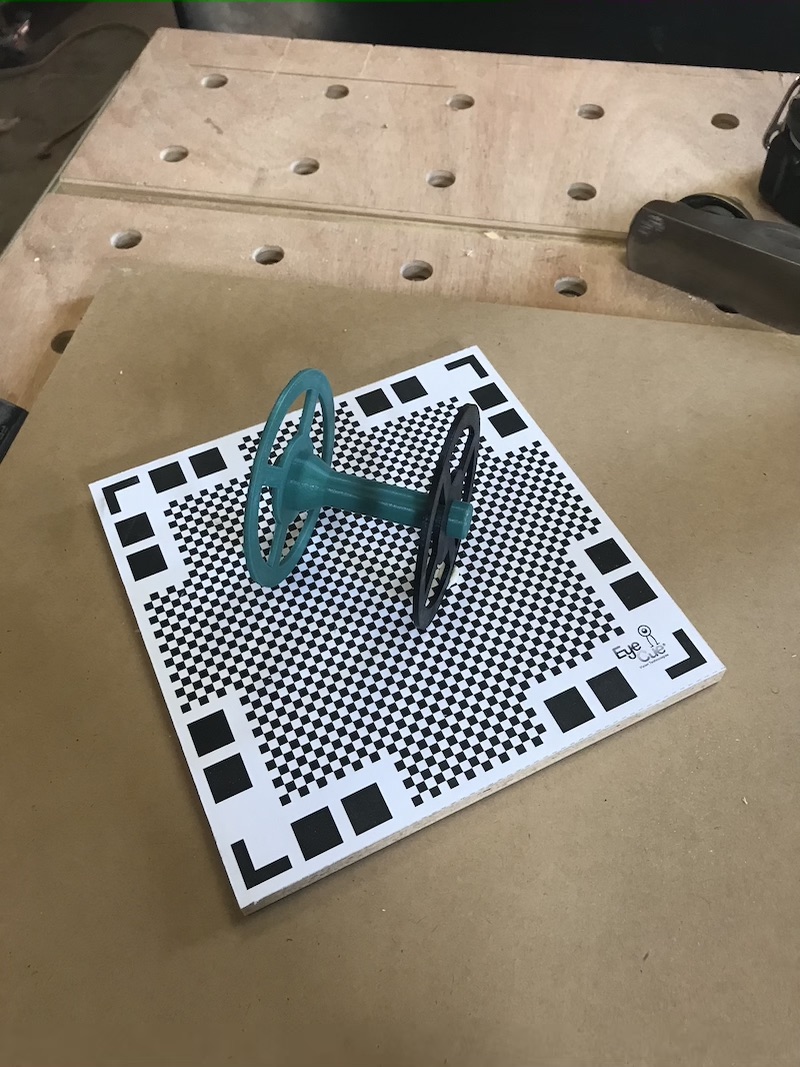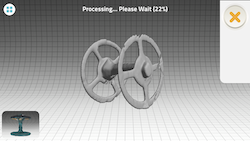 I did make it into the lab! So I had a chance to play around with the isense scanner for a a bit.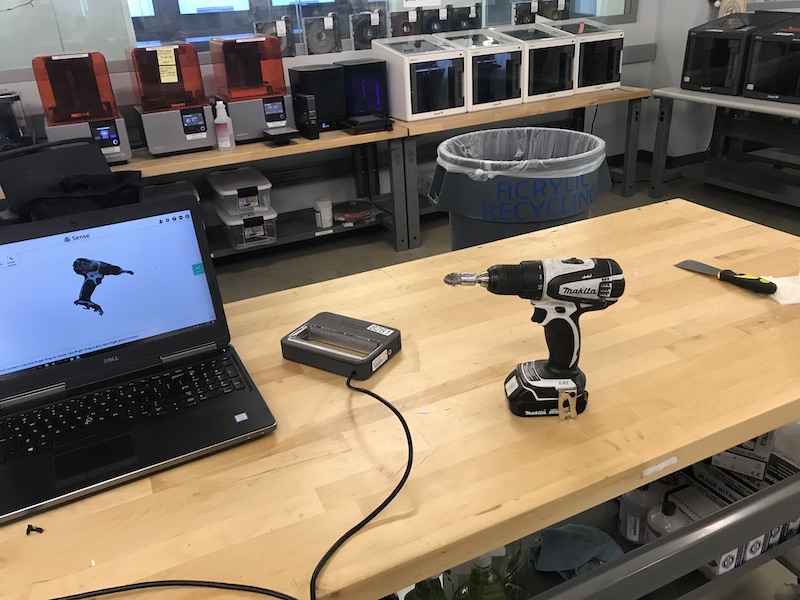 Gosh this is tricky! I didn't have too much luck using the scanner. With some patience I got an ok scan of this drill. I'm still not really sure what the application of this technology is for digital fabrication. It seems like it's pretty tricky to get a model that is accurate enough for fabrication. However i did try and scan my face! which was pretty cool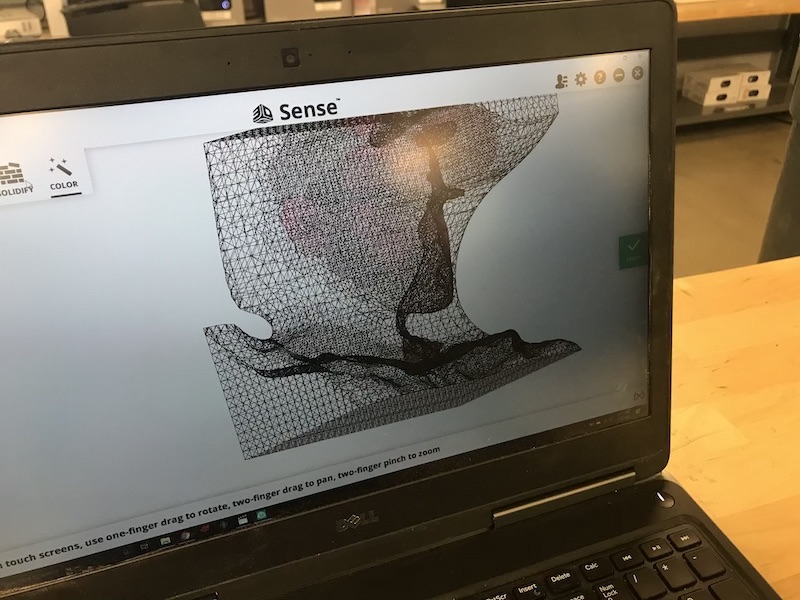 3D Scan files¶