1.- Concept¶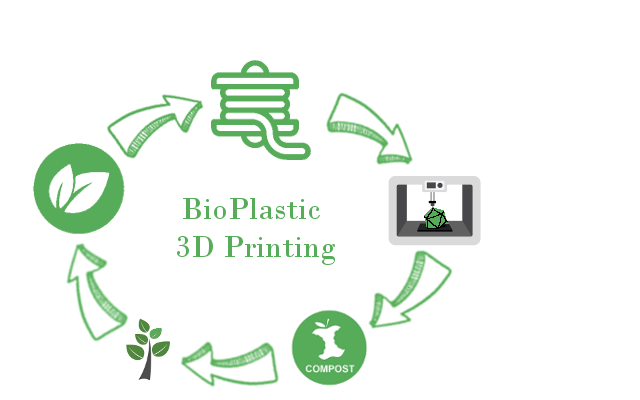 Objective¶
Design and build a complete mechanical extrusion system that allow any open 3D printer to be transformed into a viscous material 3D printer. I am goign to focus my development in the extrusion of Biomaterials, the idea is to give Fab Labs arround the world the oprtunity to print with locally developed BioMaterials, that reduce the plastic waste in the portotyping and local fabrication process.
The extruder must fullfil this two requierments:
It has to be a build on model for open 3D printers as Rep Rap Prusa or Ultimakers.
It has to have the capacity to exchange its componentes to use diferent materials.
Presentation¶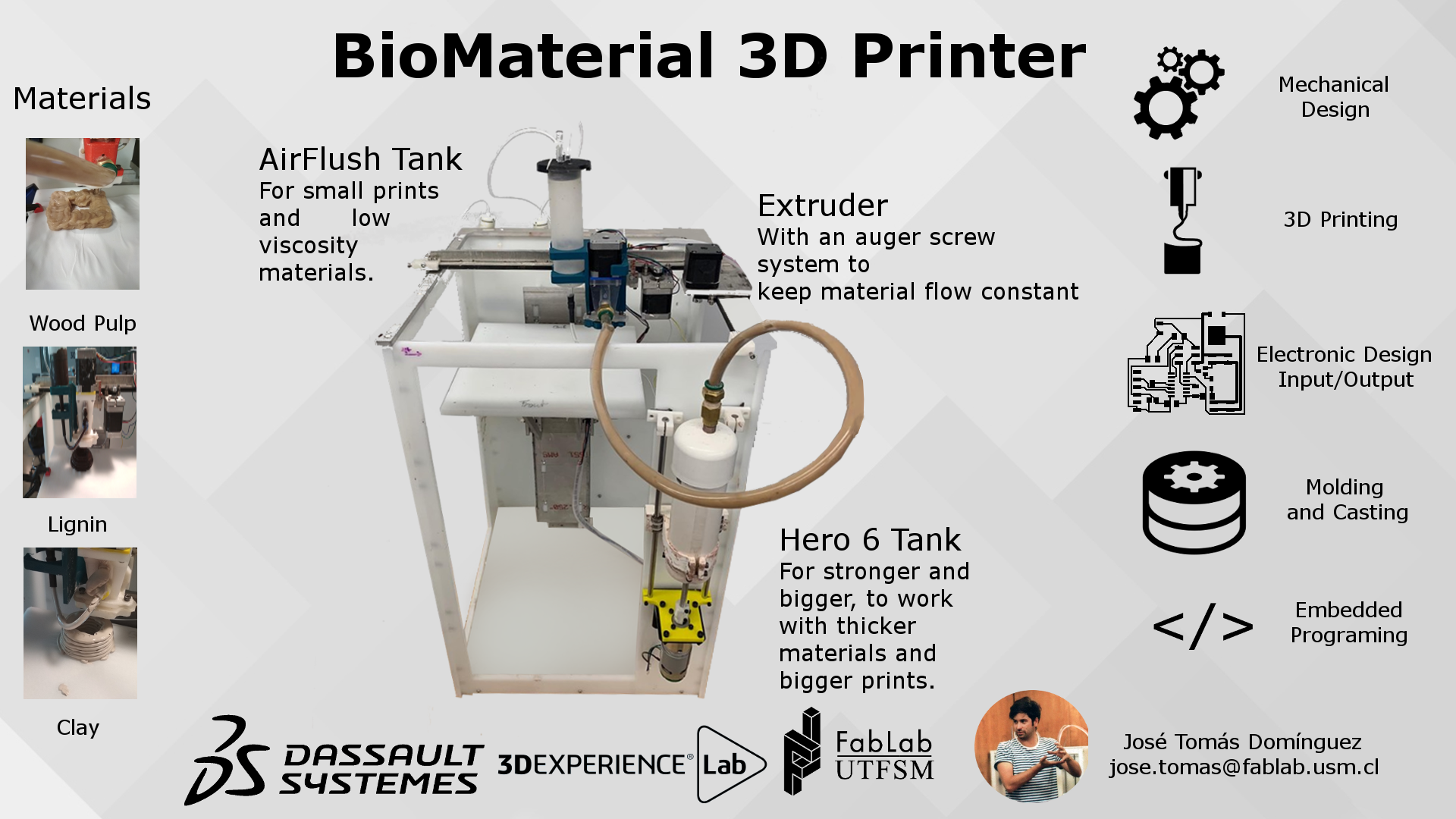 Sketches¶
My first task was to draw the diferent concepts to understand how they would relate to each other: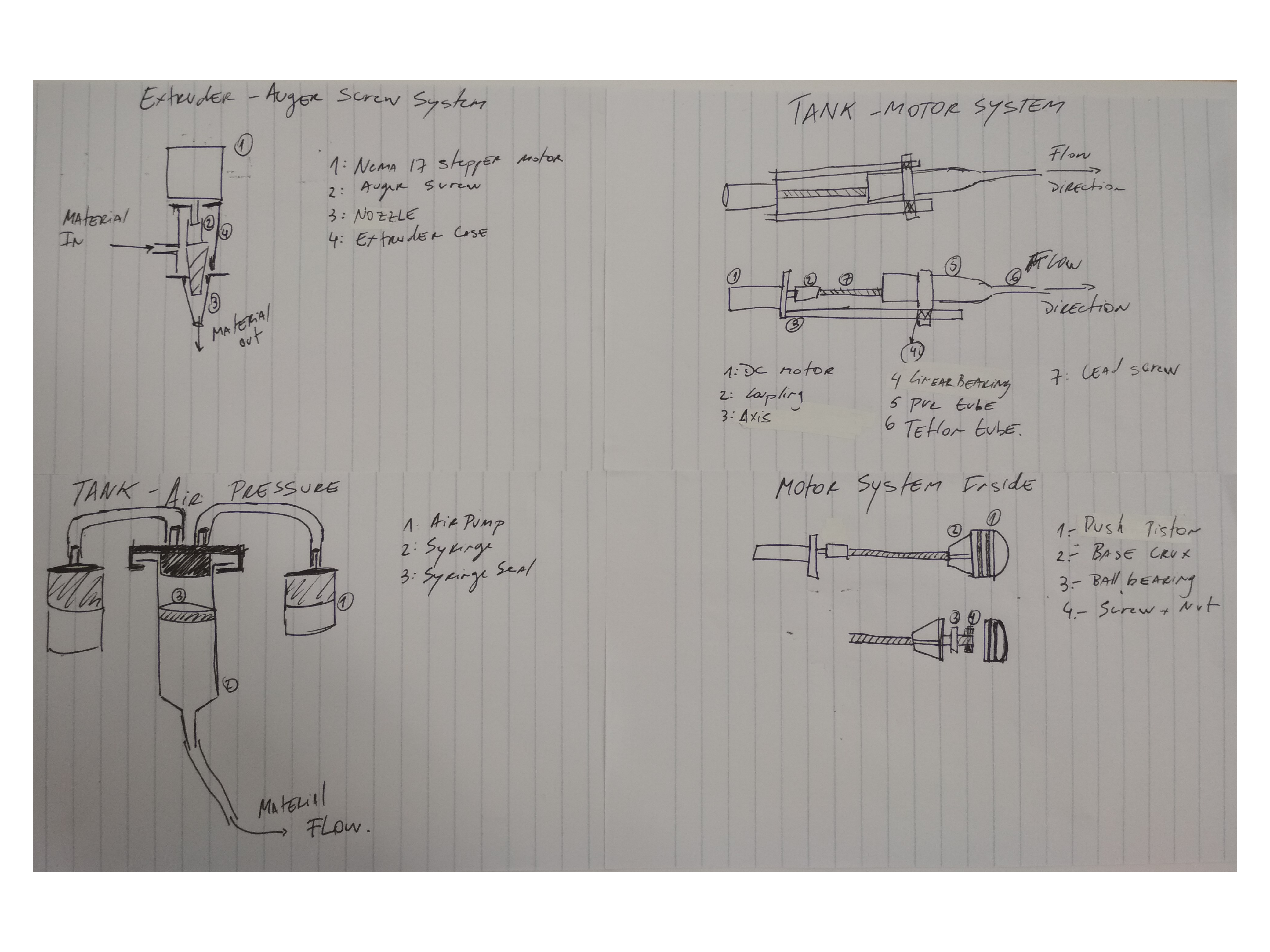 The system is divided in 2 subsystems; the tank and the extruder. The first one is the tank; where the material is acumulated, and pushed through mechanical energy to the extruder. The extruder is the second subsystem, the material flow from the tank enters the extruder, the extruder uses a Stepper Motor and a Auger Screw to extrude when the G-Code send it.
The Team¶
This work was co-developed with Palona Gonzalez and Arely Amaut.