About me¶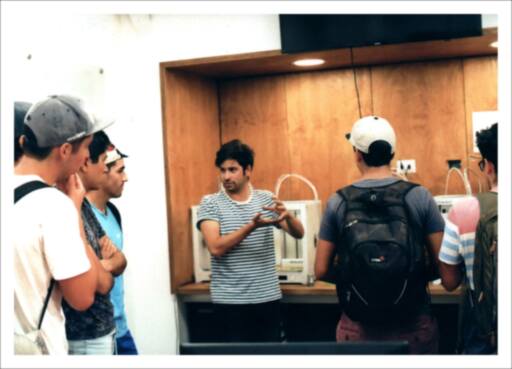 I am a creative and spontaneous person; a technology lover, which has led me to participate in different projects in the field of robotics, acquiring a great experience in each one. I emphasize the conviction of working for objectives and the ability to form work teams.
Visit this website to see my work!
My background¶
I was born in Santiago, Chile. But grew in a town called Talagante.
Studied Mechanical Engineer, and started following the Fab movement in 2012. In the university with other students funded what today is called Fab Lab UTFSM, were I worked setting it up.
I have worked i different Hardware Start-ups as product developer, which has help me gain a lot of experience in design and fabrication.
I come to Fab Academy to go in depth in prototyping abilities, as design, electronics, and programing embedded systems.
Previous work¶
Inti-Tech¶
Inti-Tech has developed an autonomous and automatic robot capable of delivering a cleaning service, without the need of human operators and without the use of water, highly convenient for Photovoltaic Plants in desert zones as inefficiency from soiling is reduced.
Today, it is being tested by Laborelec (the innovation lab of Engie) in their Solar Plant Pampa Camarones, in the desert zone of Arica, Chile. If the results of this experiments are positive, the robots will be installed in the complete farm.
I worked as project developer in the R&D department, as part of the development of the product that went on the market.
Khapto¶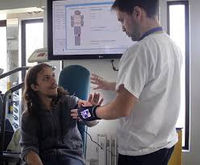 Khapto is a wearable device healthcare applications. It was created to finish with the subjectivity present at the moment of kinesiological diagnosis. Khapto is a complete system that measures Force, Acceleration, Velocity and Displacement and also includes a Software that guides the professional to track progress and data analysis.
I worked as project developer in the R&D department, as part of the development of the MVP.
MegaBrain¶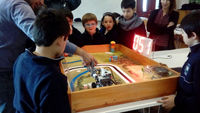 MegaField is an educational environment in the field of robotics that allows interaction with the user through different stimulus. Furthermore, it gives feedback to the teacher by keeping track of the progress made by each student. It has already been tested in several schools in Santiago, and the objective is to introduce into the market.
I worked as project developer, in the design and construction of the MVP.