AgriLab FabAcademy website¶
Machine week¶
Slide¶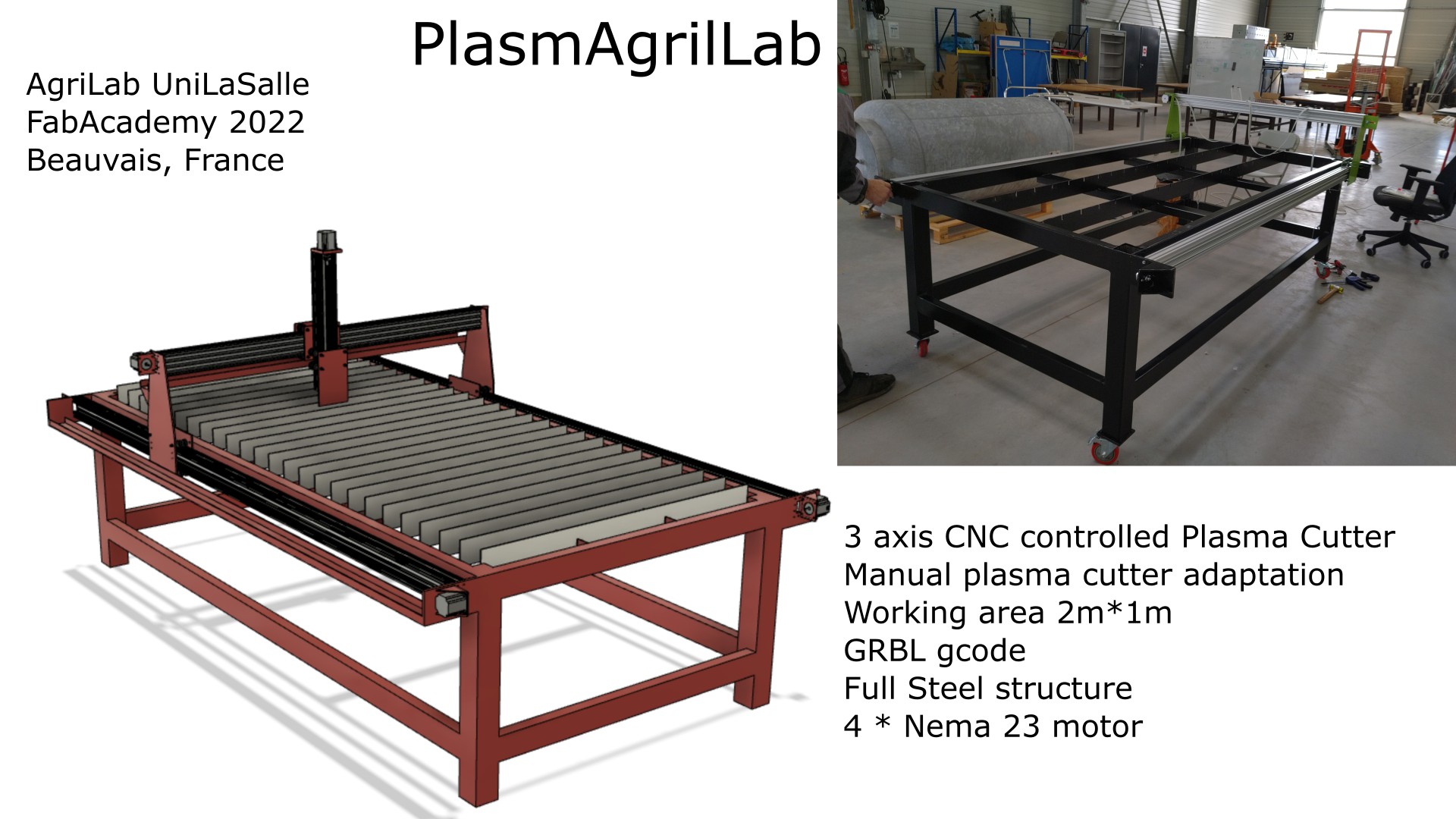 Video¶
FabAcademy Students¶
Jules Topart , continuing student.
Weekly pictures.¶
For electronic production, we visited Amiens UniLaSalle on the 21th february, specialised in robotics and electronics to see other productions process. Here a board, produced with a dedicated lasercutter for board production.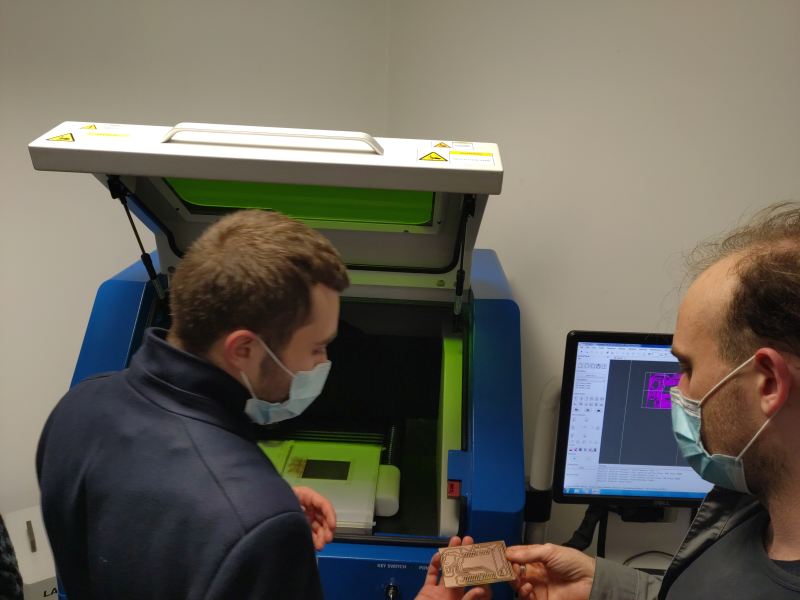 Aurore Kubica (FabAcademy student) with her first electronic production board in AgriLab.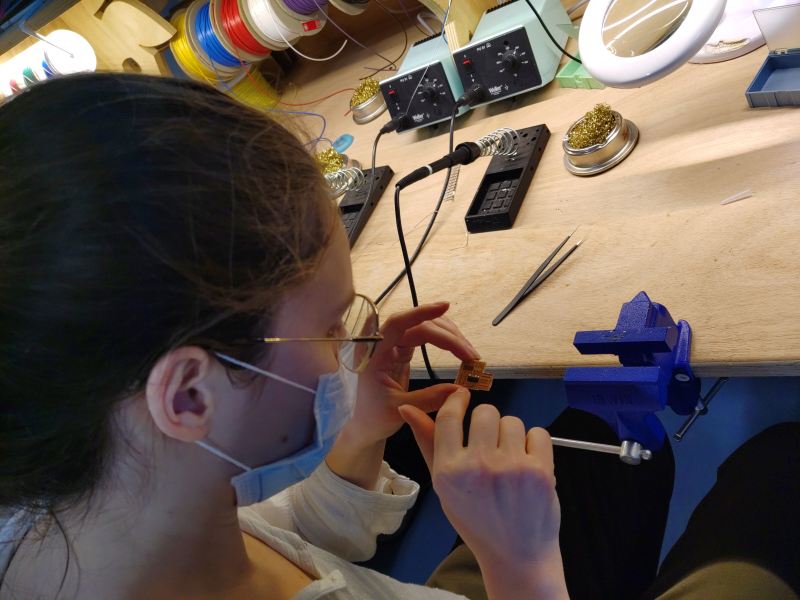 An AgriLab member soldering .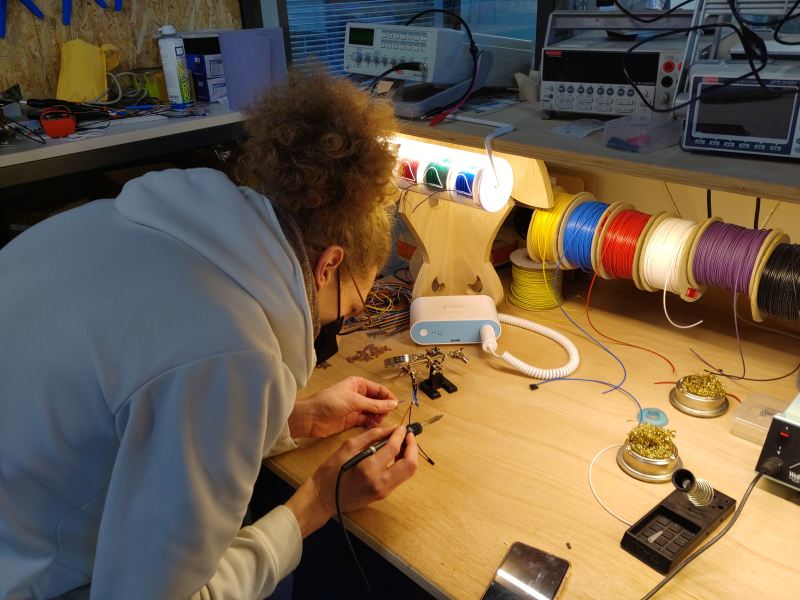 Théo Gautier supervising Aurore Kubica soldering her first board.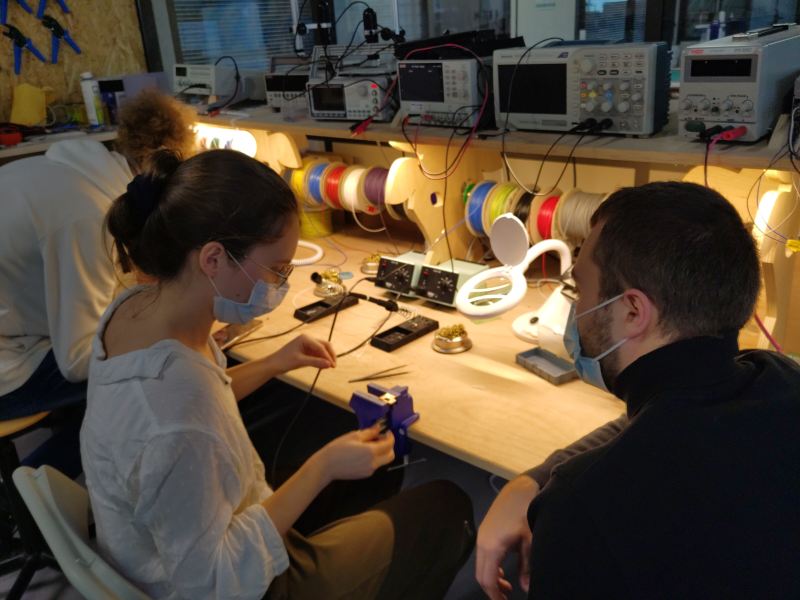 Théo's robot electronic upgrade tests .
Previous Weekly pictures are available here.
AgriLab¶
Find more in the about section on AgriLab
Find more about Luc Hanneuse , AgriLab's local instructor & Manager.
Find more about Théo Gautier , AgriLab's local instructor
Student's group assignment highlight¶
Work is coming.