Electronics Production¶
Group work with Theo Gautier from Agrilab¶
The aim was to determined the cutting limits of the machine. We used the CNC 3018 pro because met an issue with the Roland.
First set the parameters with mods and launch it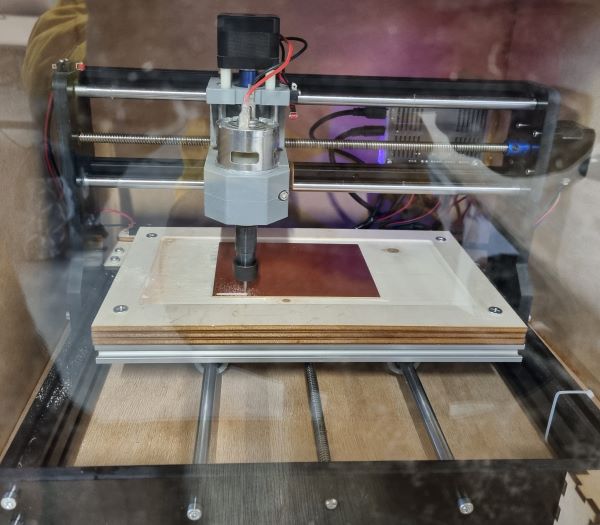 The mill broke we had to start again and decrease the speed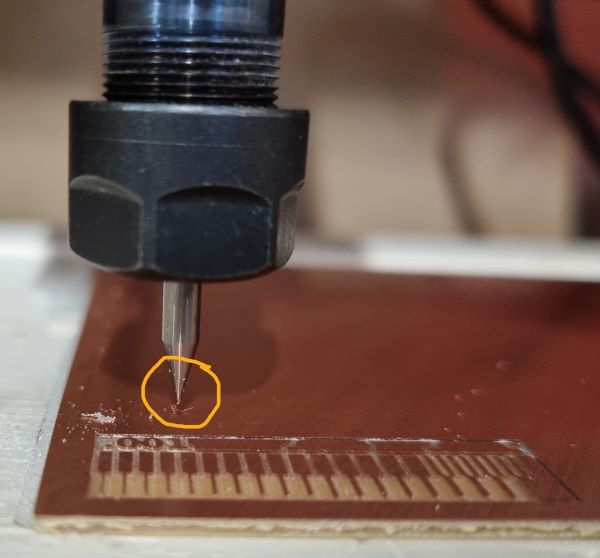 We needed 4 trials before succeed : we noticed that with the machine vibration the screws had come loose and it can explain the successive broken mills.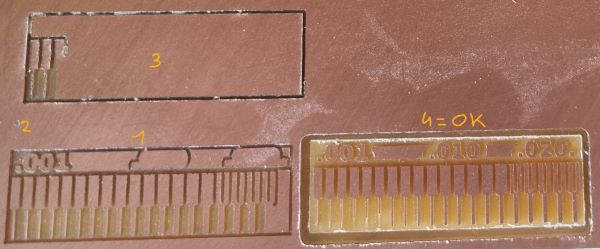 Final result after cutting the interior trace first and then the outer edge :

As we met an issue with the Roland machine for this test, we compared the final cutting (on the left) with the test of last year realised with the CNC Roland (on the right) :

We observed that regarding the machine, the precision and the limits of cutting are not the same. The Roland is more precised as we can see on the picture. It can cut a trace even at 0.10 mm whereas the CNC 3018 can start at 0.13 mm.
Cutting parameters¶
Outline parameters :
---
| Speed (mm/s) | Mill diameter (mm) | Cut depth (mm) | Max depth (mm) |
| --- | --- | --- | --- |
| 1 | 1 | 1.9 | 1.9 |
---
Trace parameters :
---
| Speed (mm/s) | Mill diameter (mm) | Cut depth (mm) | Max depth (mm) |
| --- | --- | --- | --- |
| 0.8 | 0.4 | 0.08 | 0.08 |
---