02 Vinyl Cut Circuits¶
CAD with Filleted and tapers¶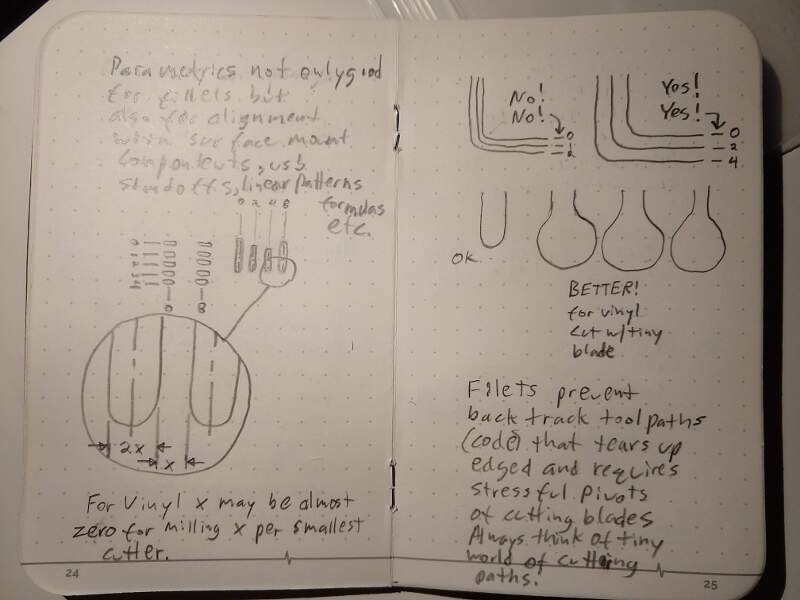 I had some ideas for smooth cutting parametric circuit traces. The idea was to fillet taper and curve all traces to prevent the vinyl cutting blade from rotating excessively as it does with sharp corner geometry. The hope was to prevent the blade for tearing up traces by giving it a smooth cutting path to follow.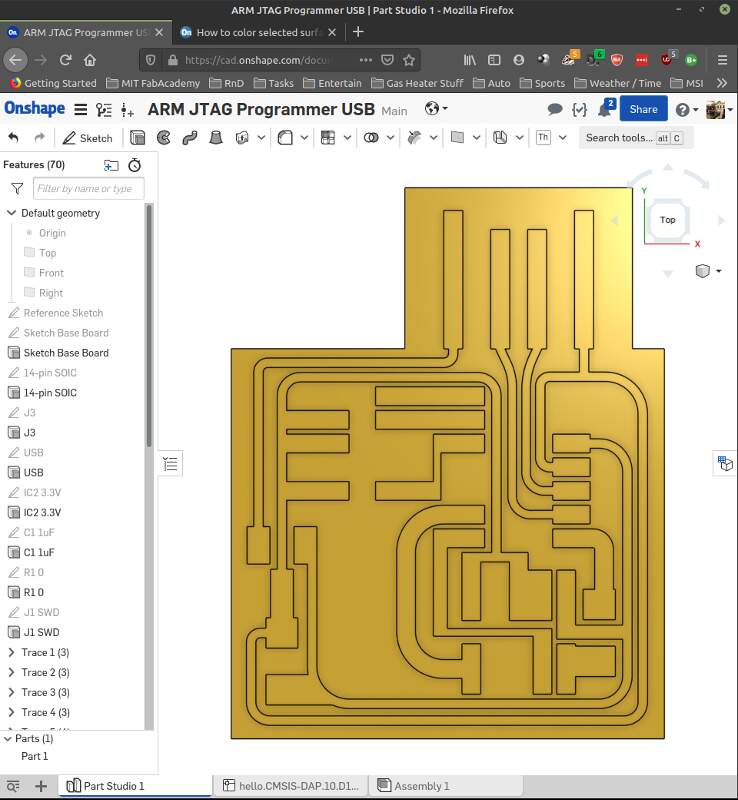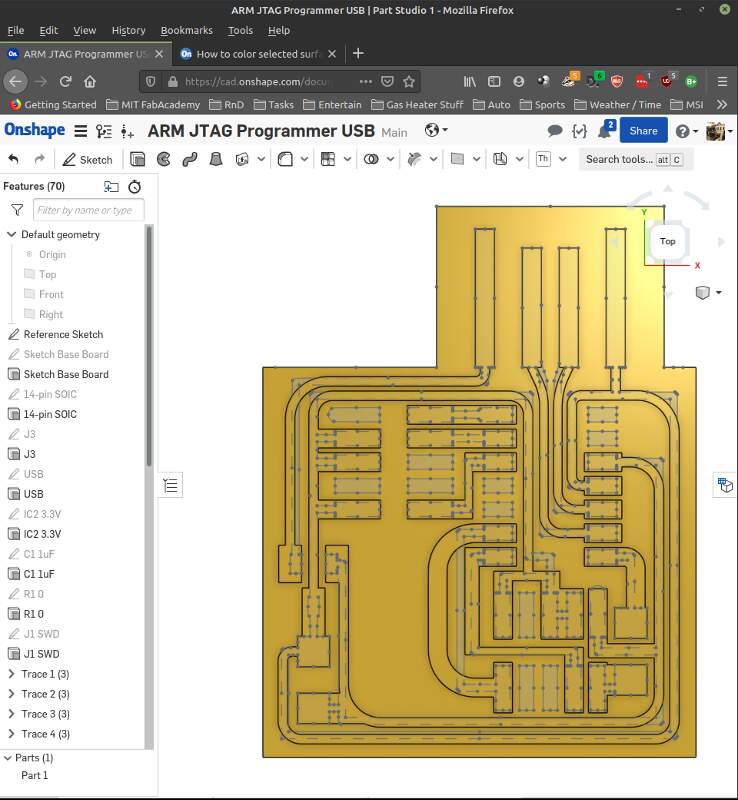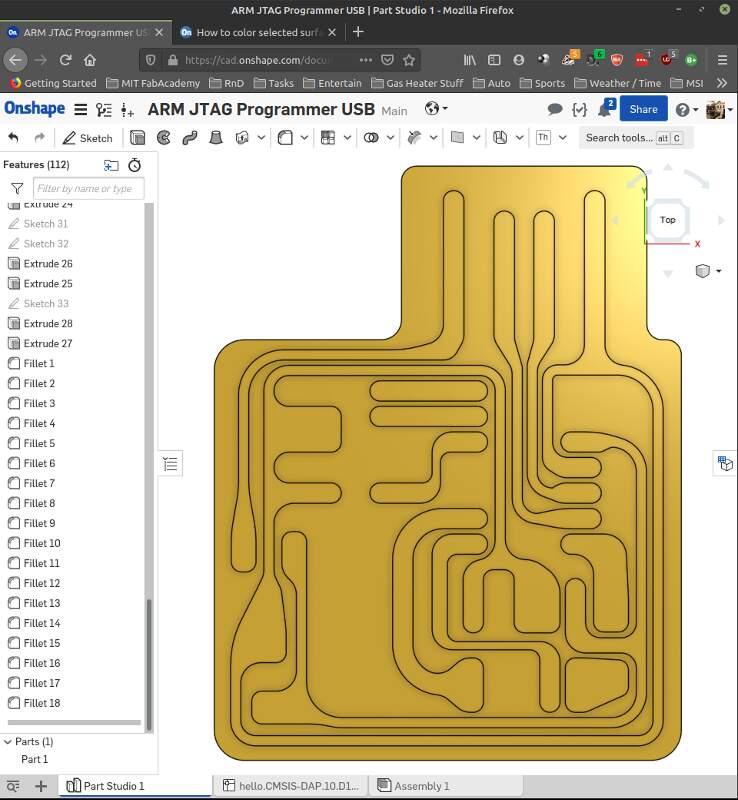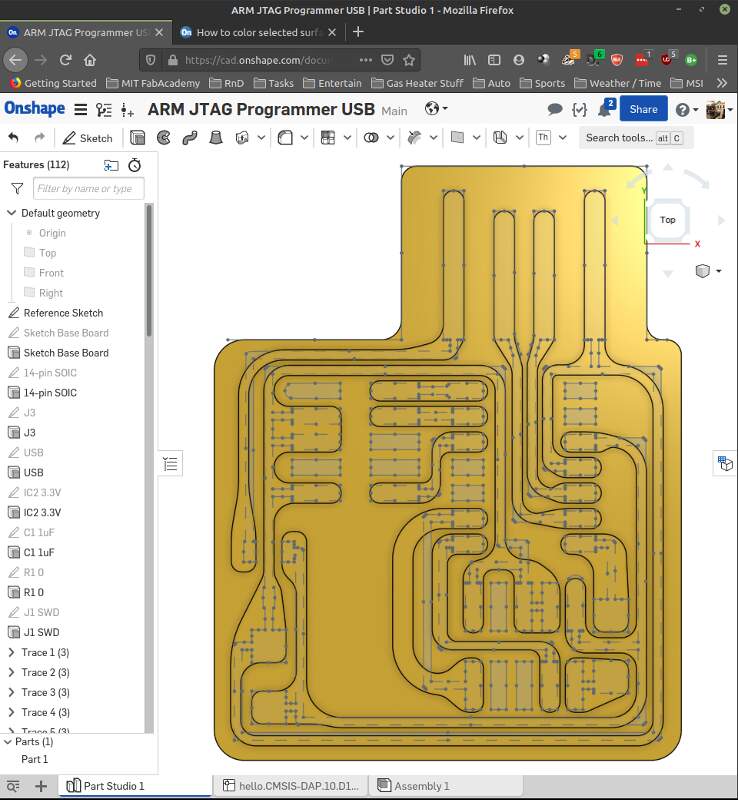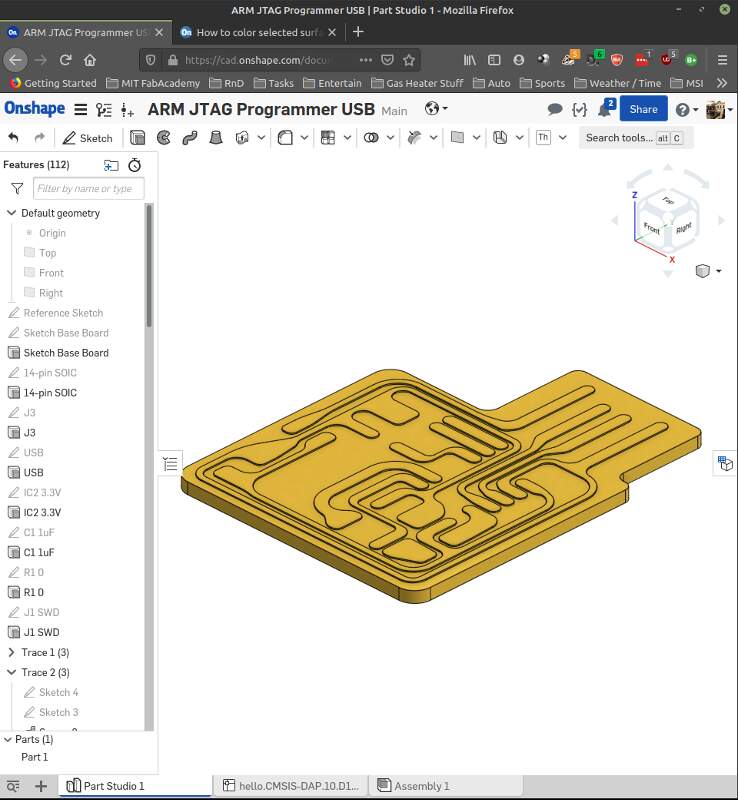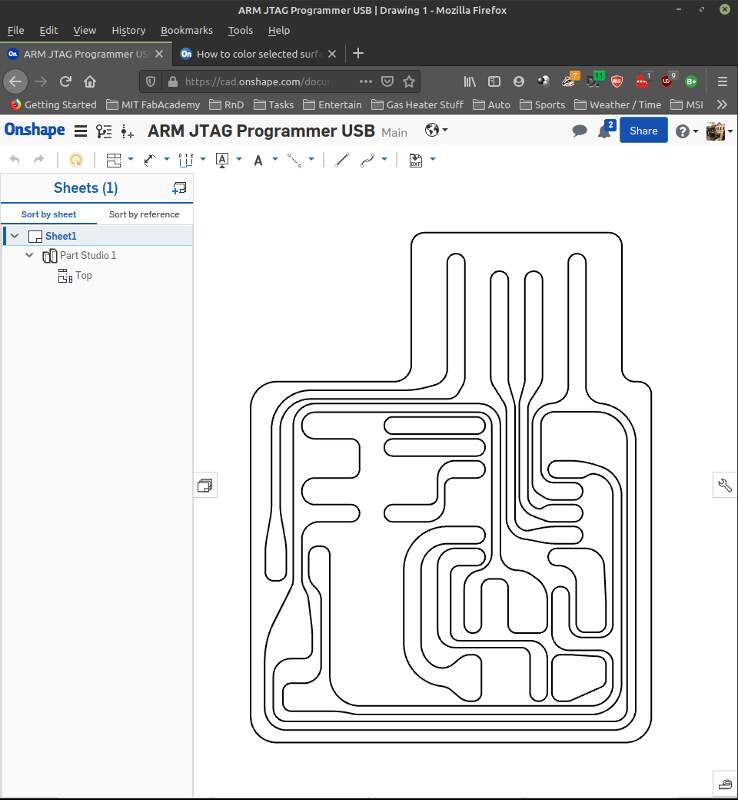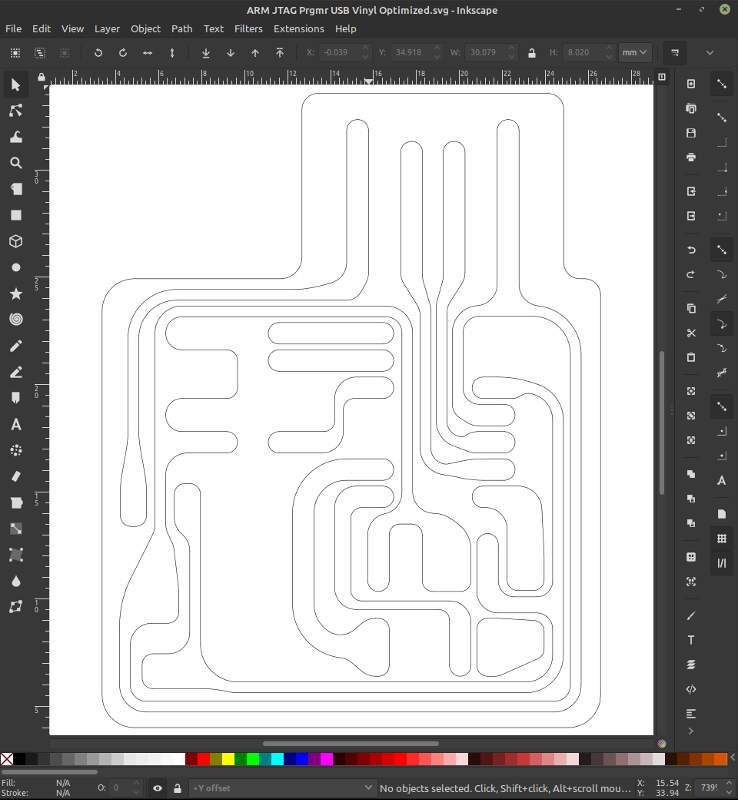 Materials¶
| Material | PN |
| --- | --- |
| Copper Tape | 3M #1126 |
| Garolite Sheet | 8525K411 |
Cameo Vinyl Cutting¶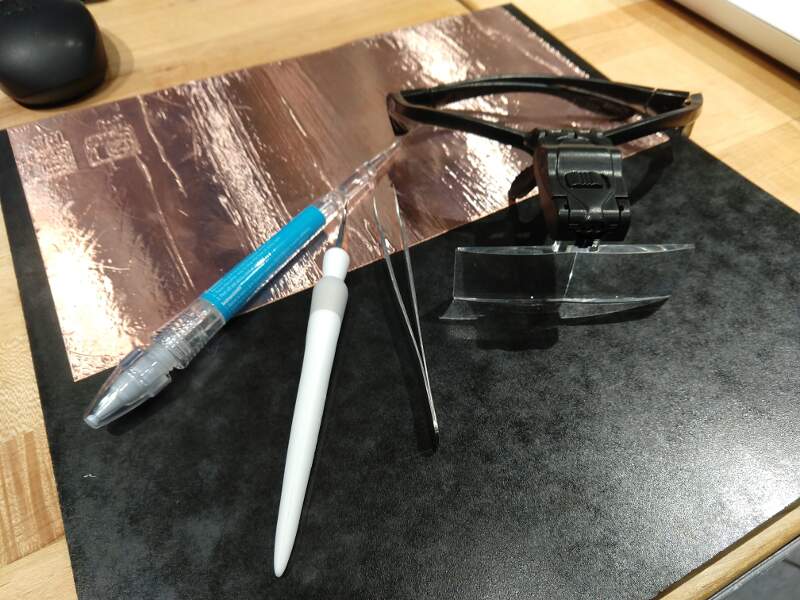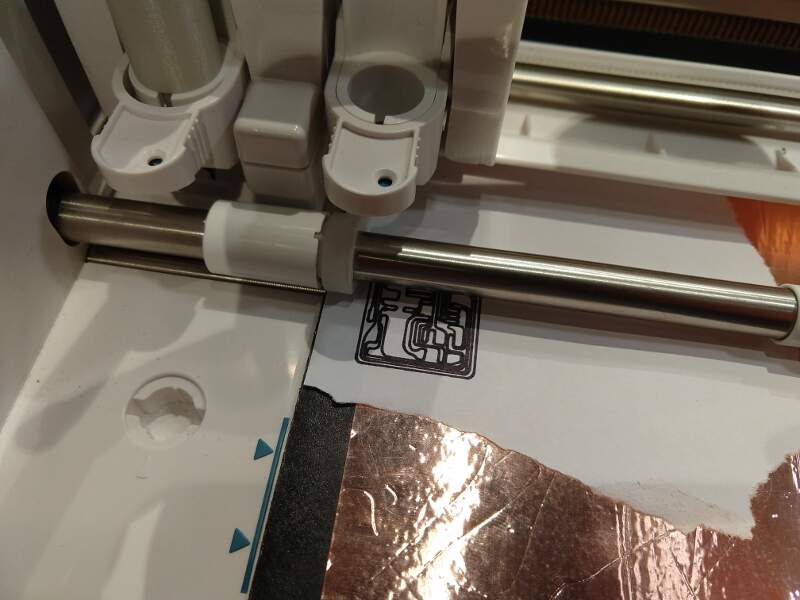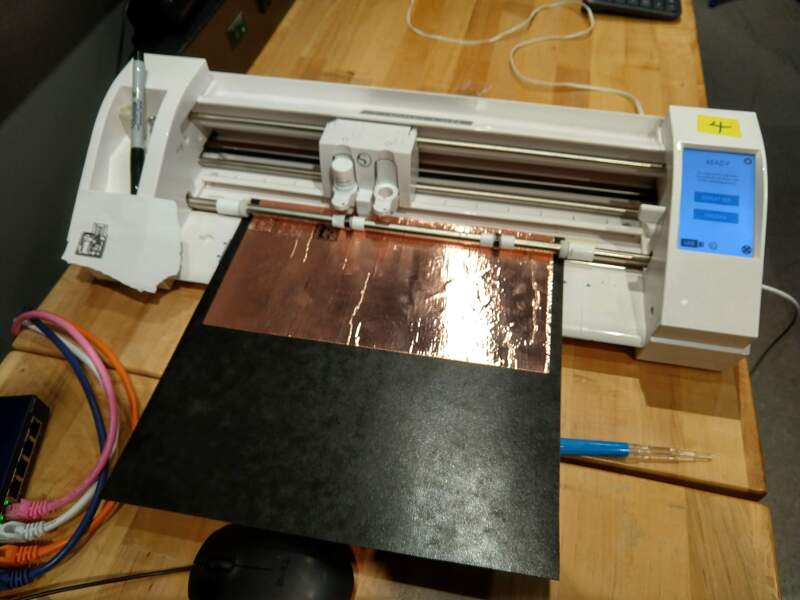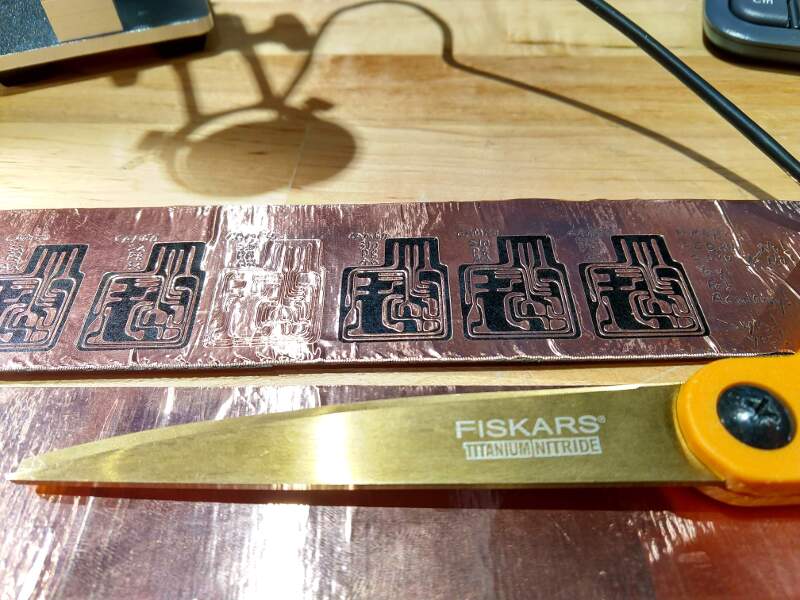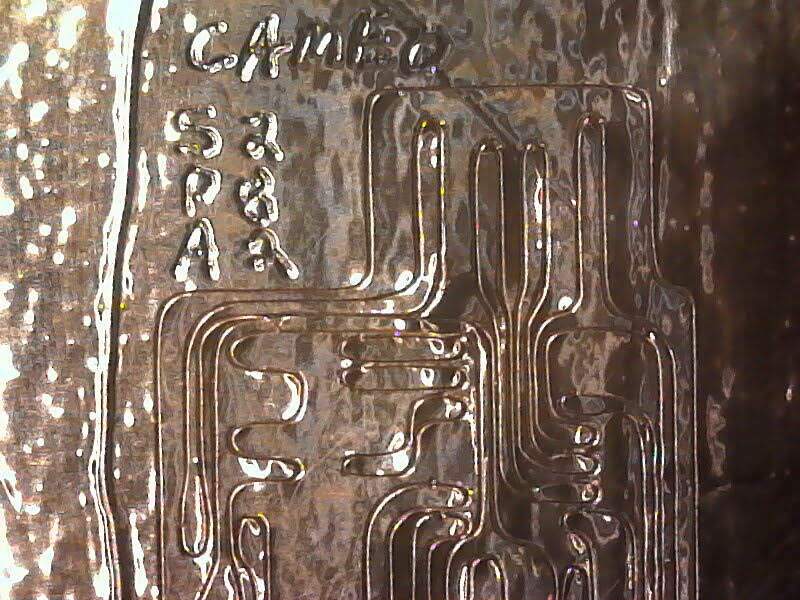 Here is a micrograph of the cuts, note the settings for the cameo on the upper left.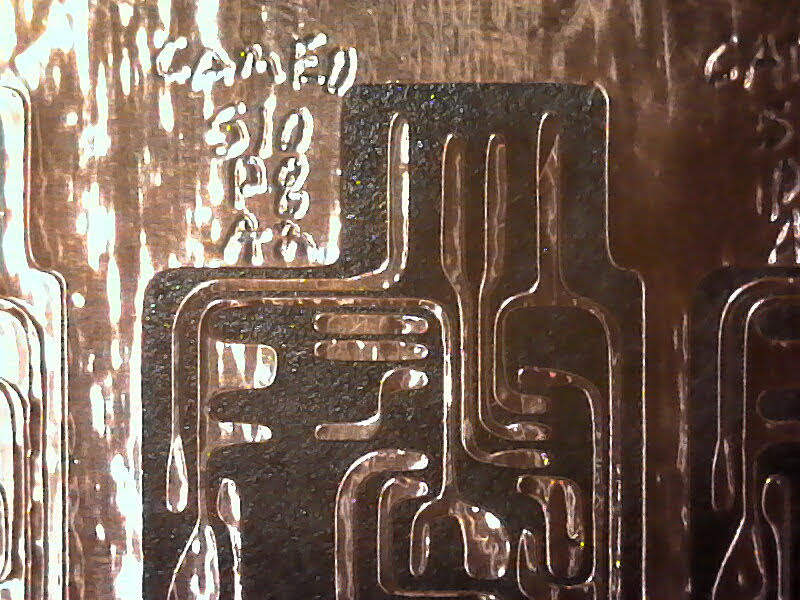 Here is another copper vinyl circuit after weeding.