This week I moved to Barranco and we dedicated ourselves to process everything we had coordinated via Discord. The process started with the design by hand, then the design in digital, testing in 3D printing, purchase of electronic components and finally the assembly with laser cutting. Our team was divided in its functions but it was Stefany and I who were in charge of the total assembly of the machine since the others could not be present. I will now give an account of my interventions and progress, commenting on all the good and bad events during these days. In spite of all the inconveniences we managed to achieve our goal. 🥰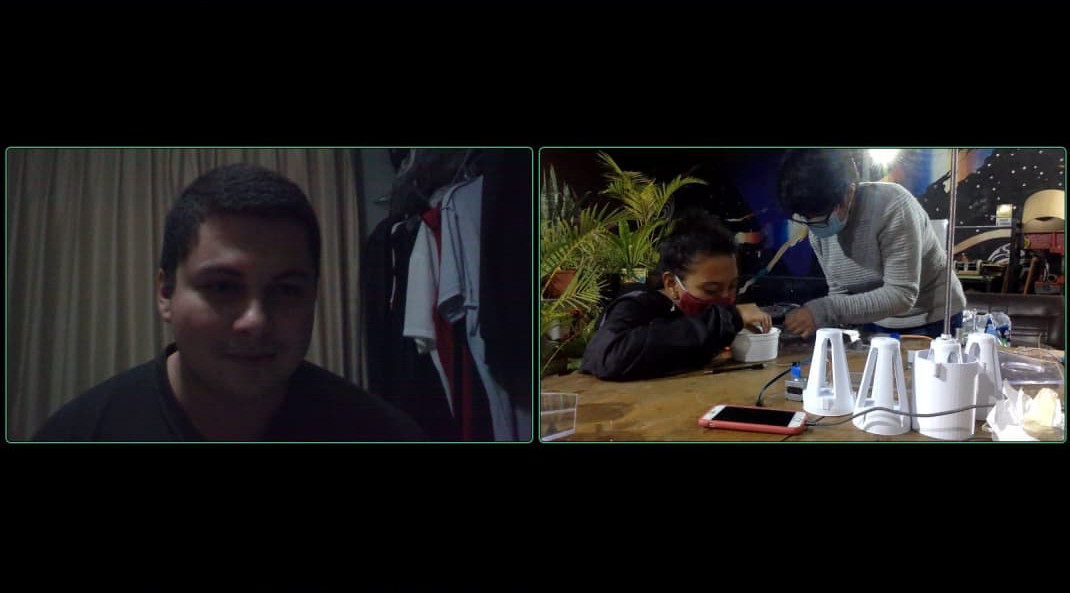 Virtual meeting
Design of the machine
First attempts
In my case I had many questions regarding
the design,
thanks to many consensuses with the team we started sketching both by hand and in
3D
to better visualize our ideas, here I show some results of my
personal explorations.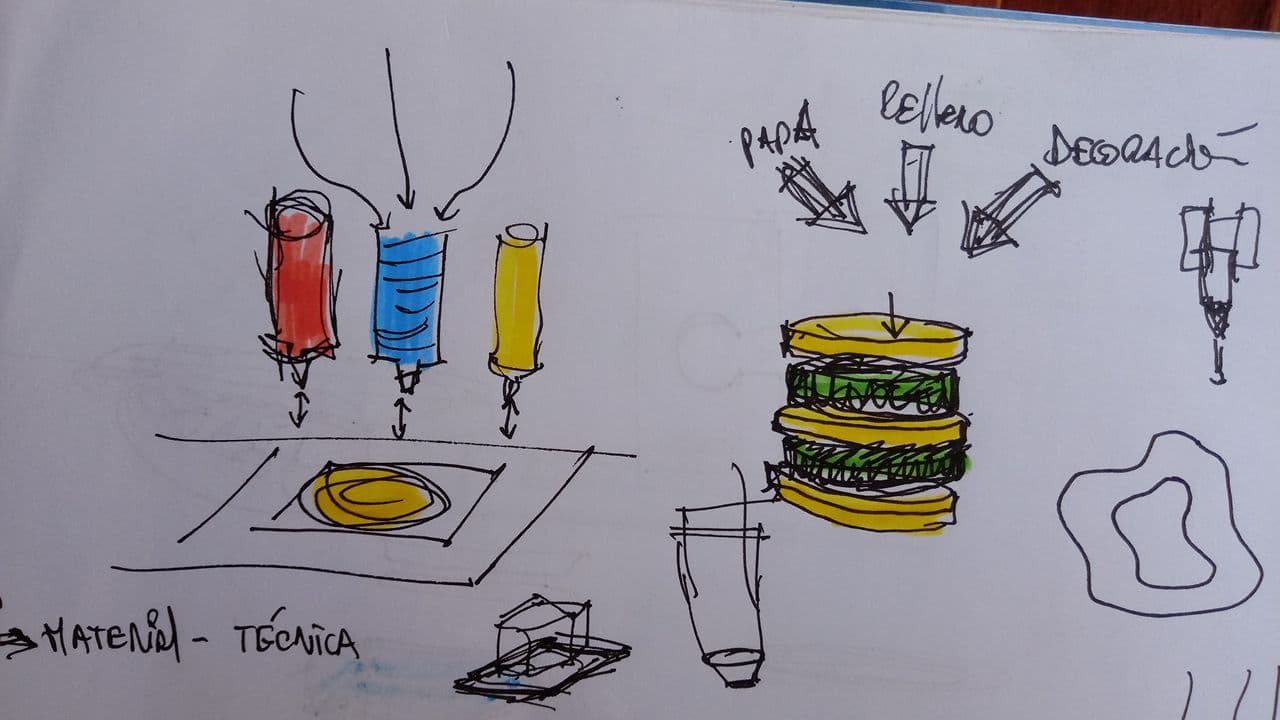 Thinking in the form of extrusion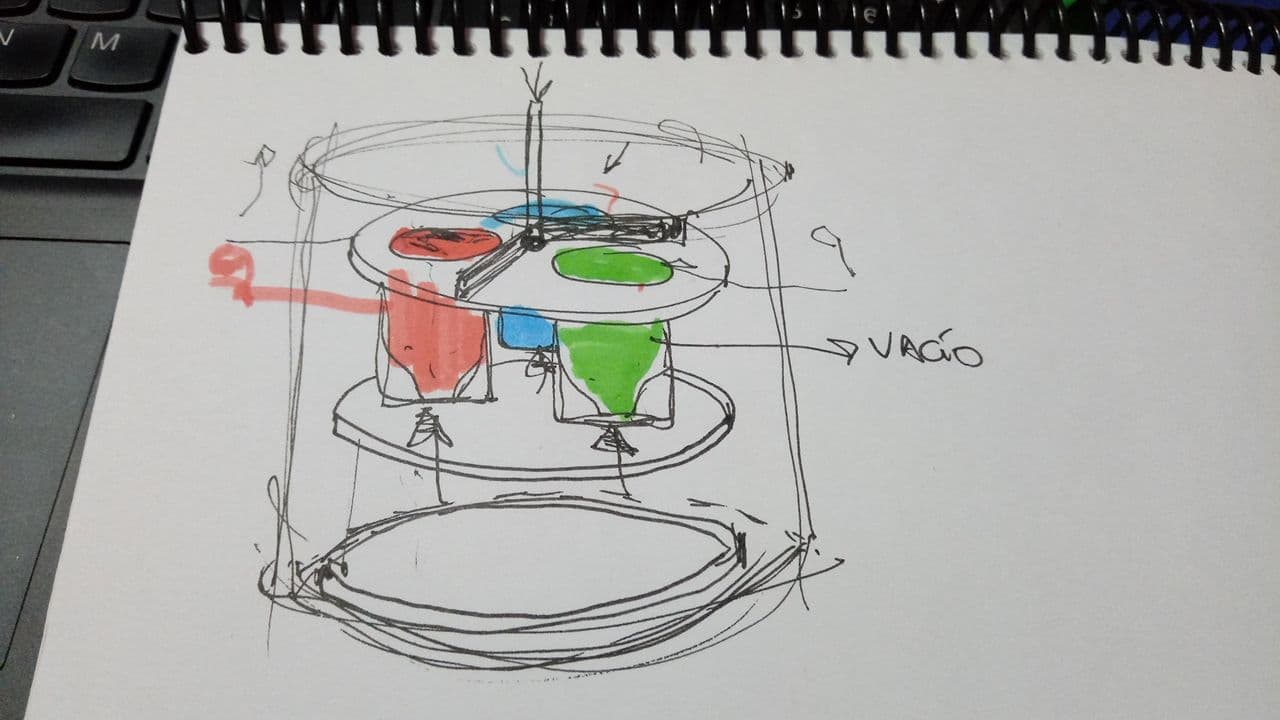 With three extruders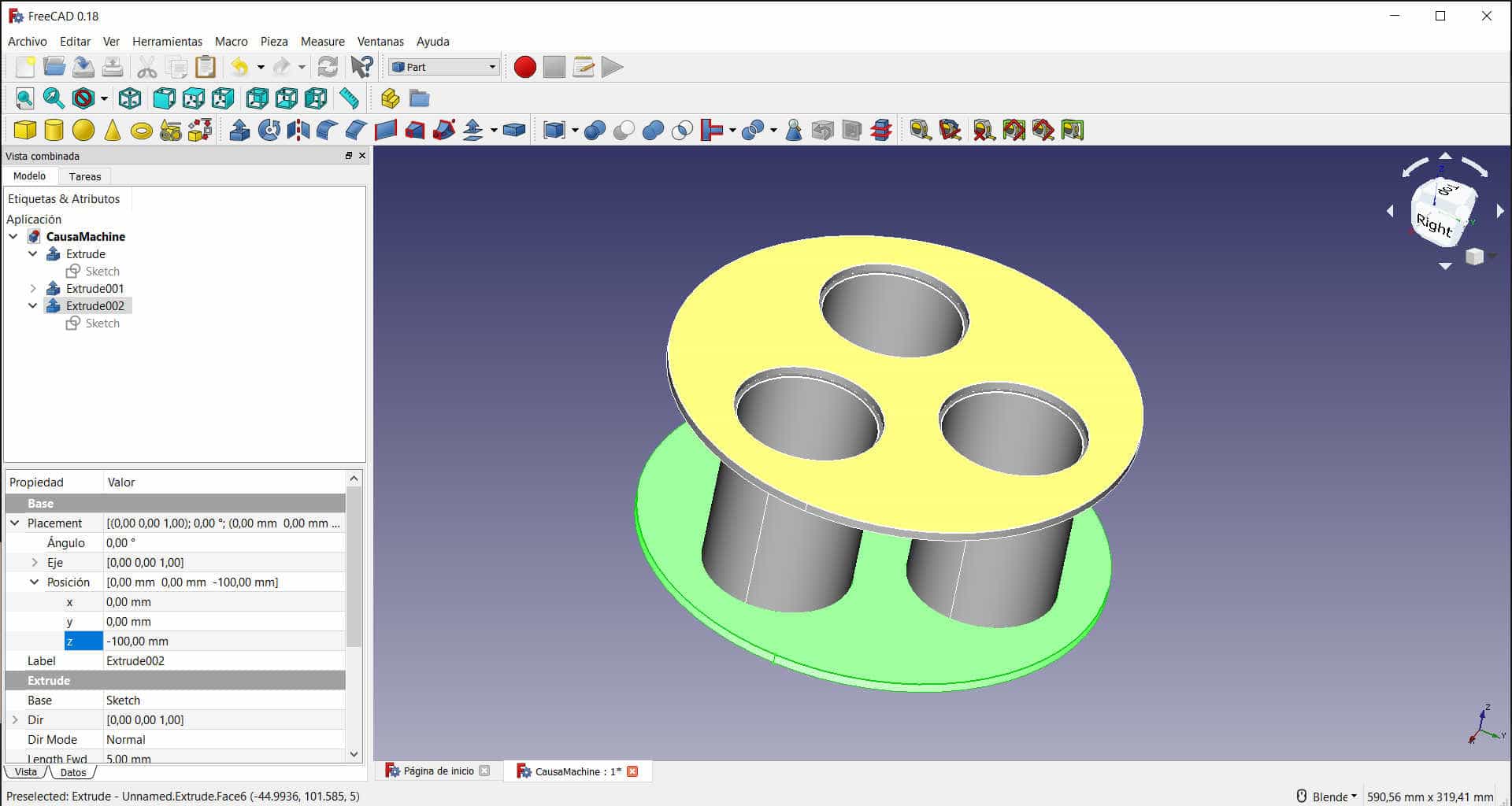 FreeCAD exploration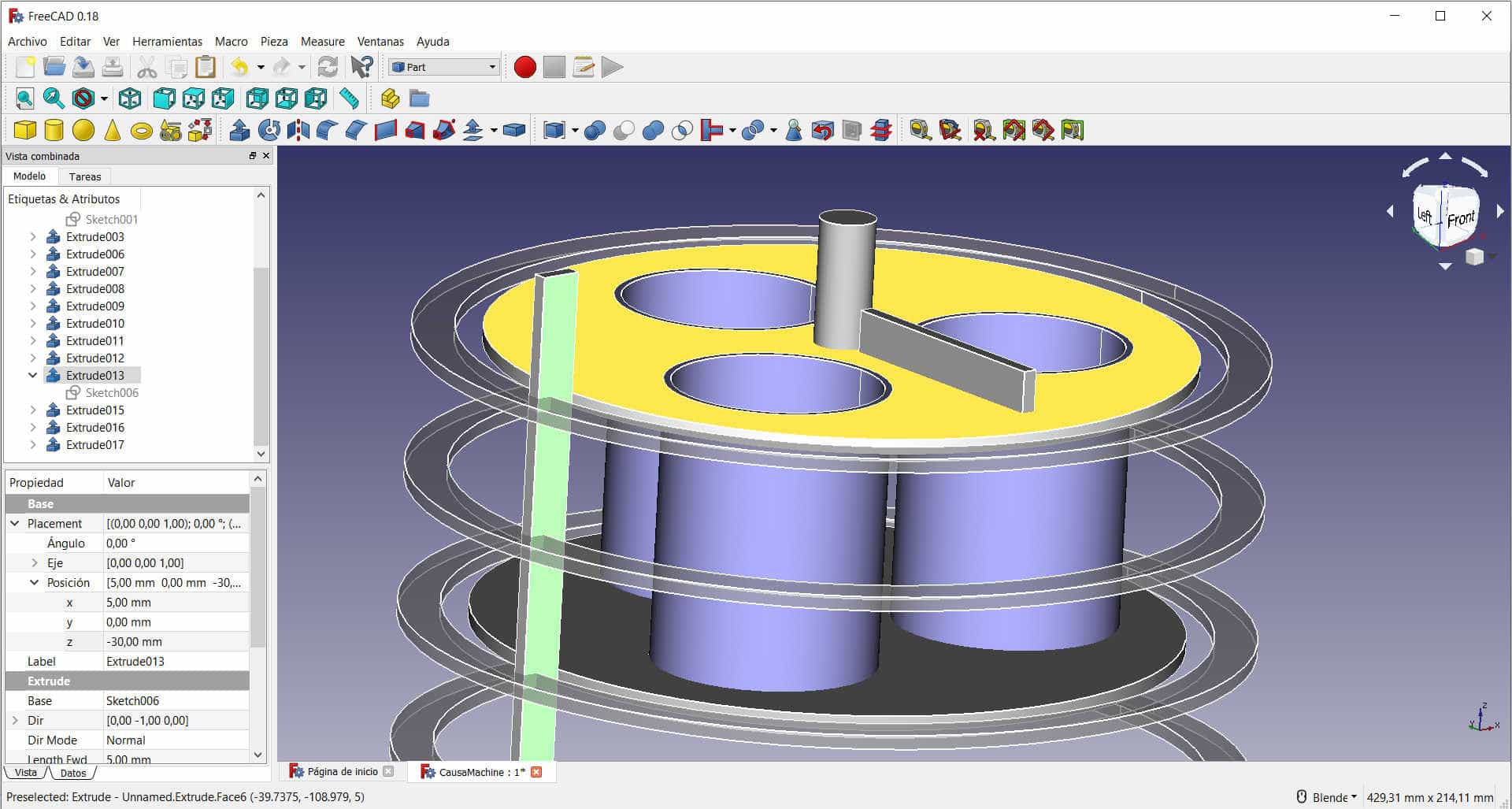 FreeCAD exploration
Due to the complexity generated by the use of
curved shapes,
we chose to make the platforms
hexagonal,
so we had orthogonal figures that allowed us to better engage the
pressfit designed
for the parts to be assembled, the important thing was also to make the structure stable and support the weight of the cylinders and the system in general. Here are some pictures of the modeling I did in
FreeCAD.
💪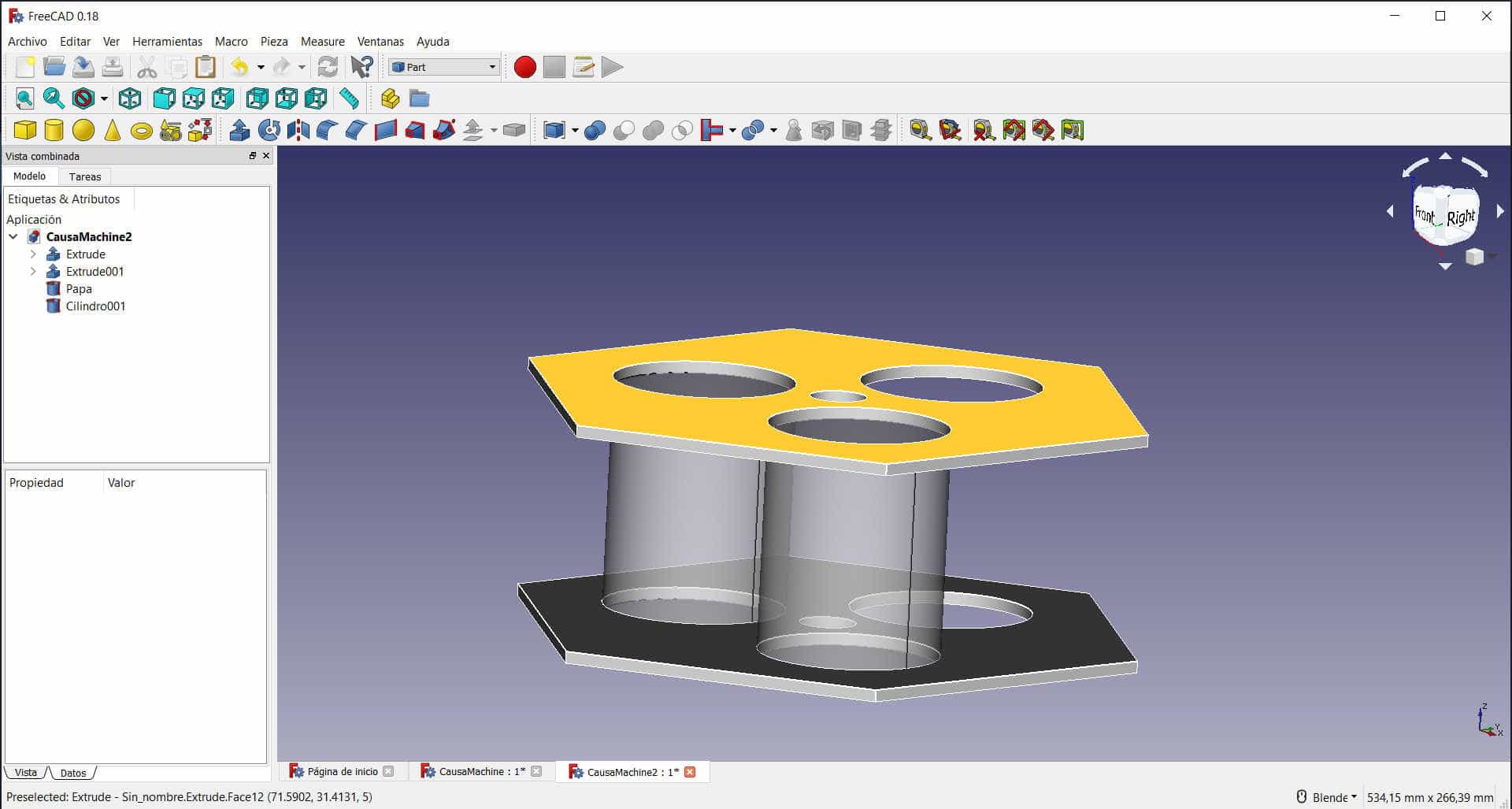 Prototype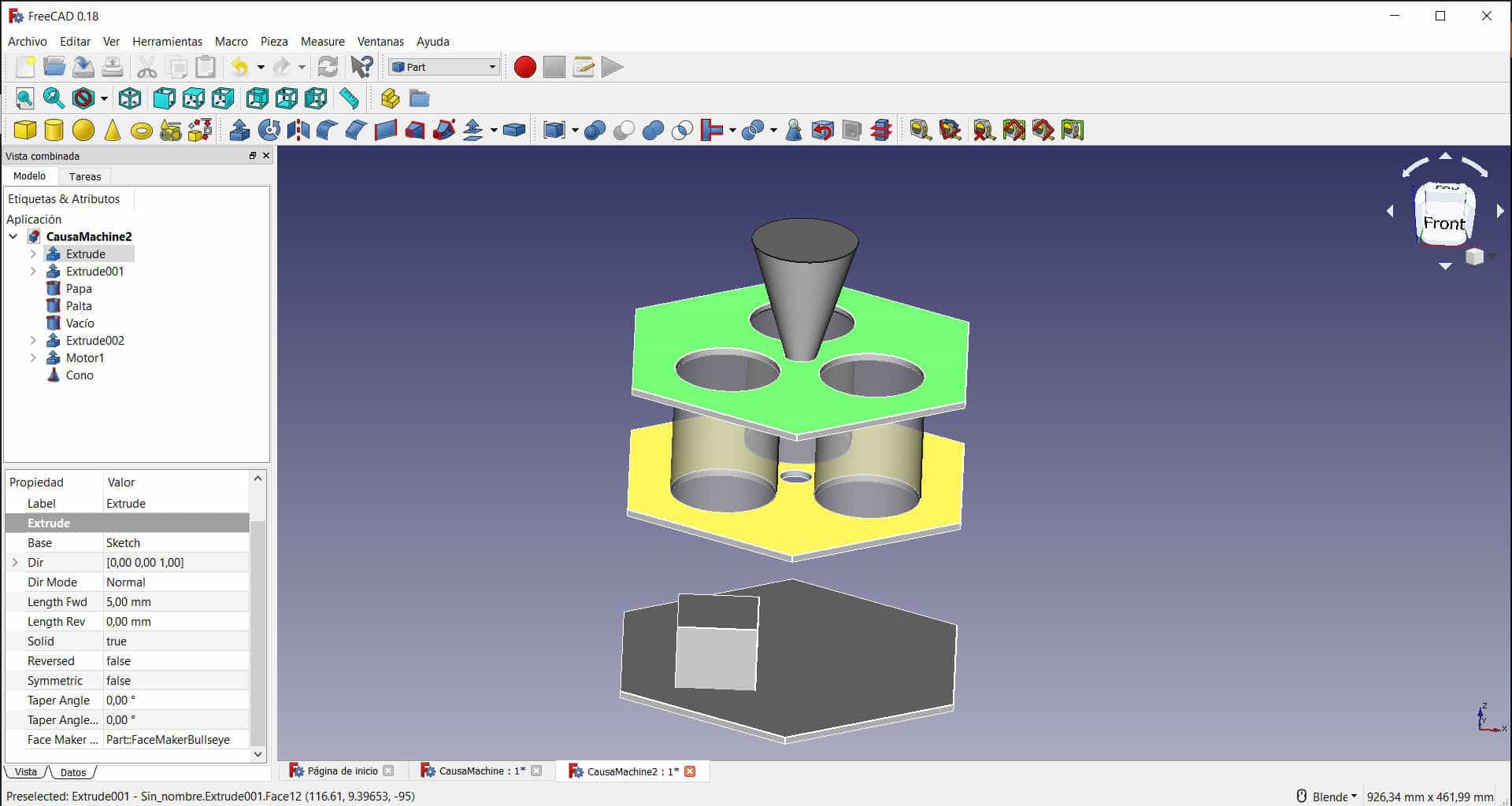 Prototype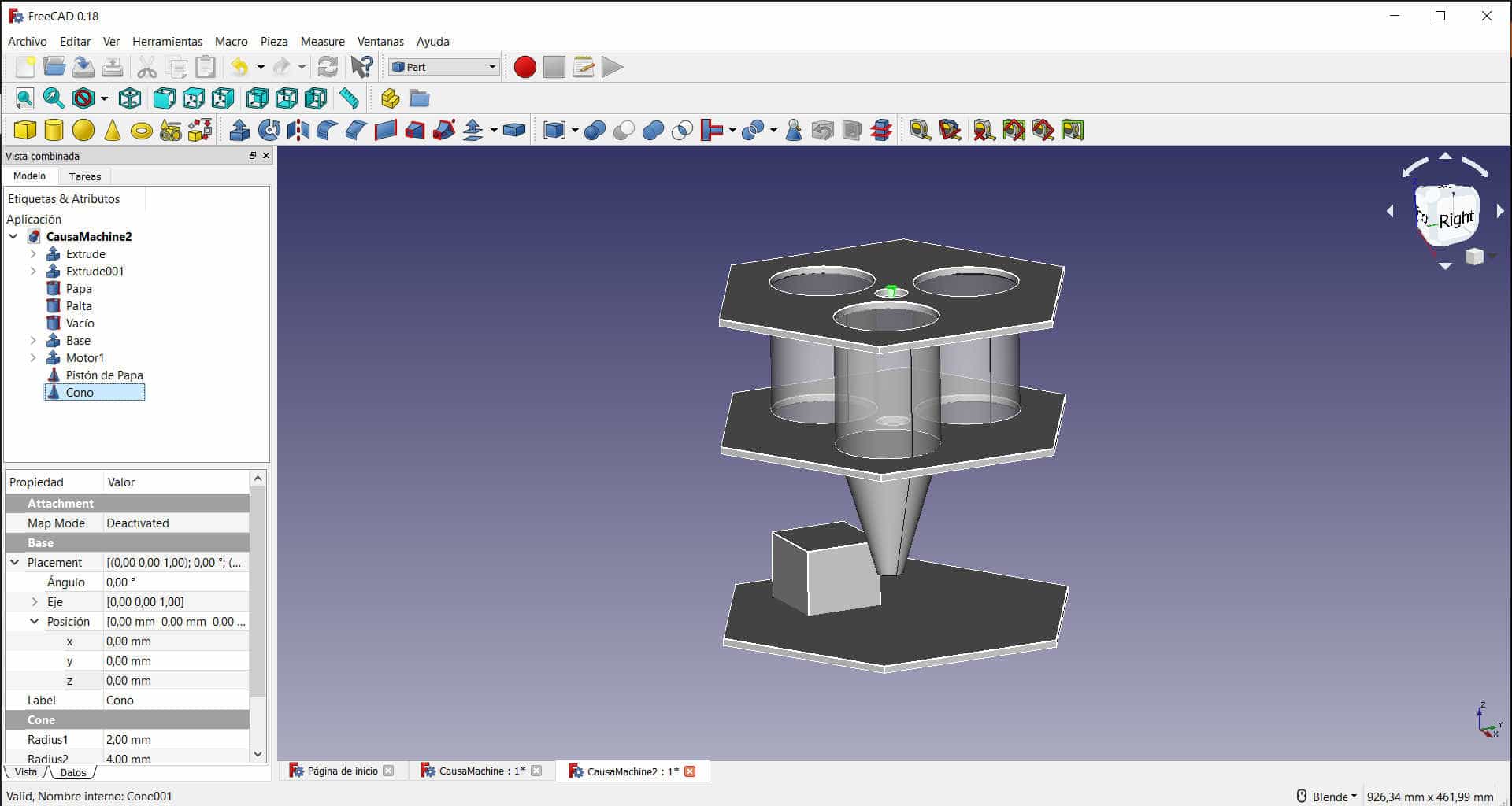 Prototype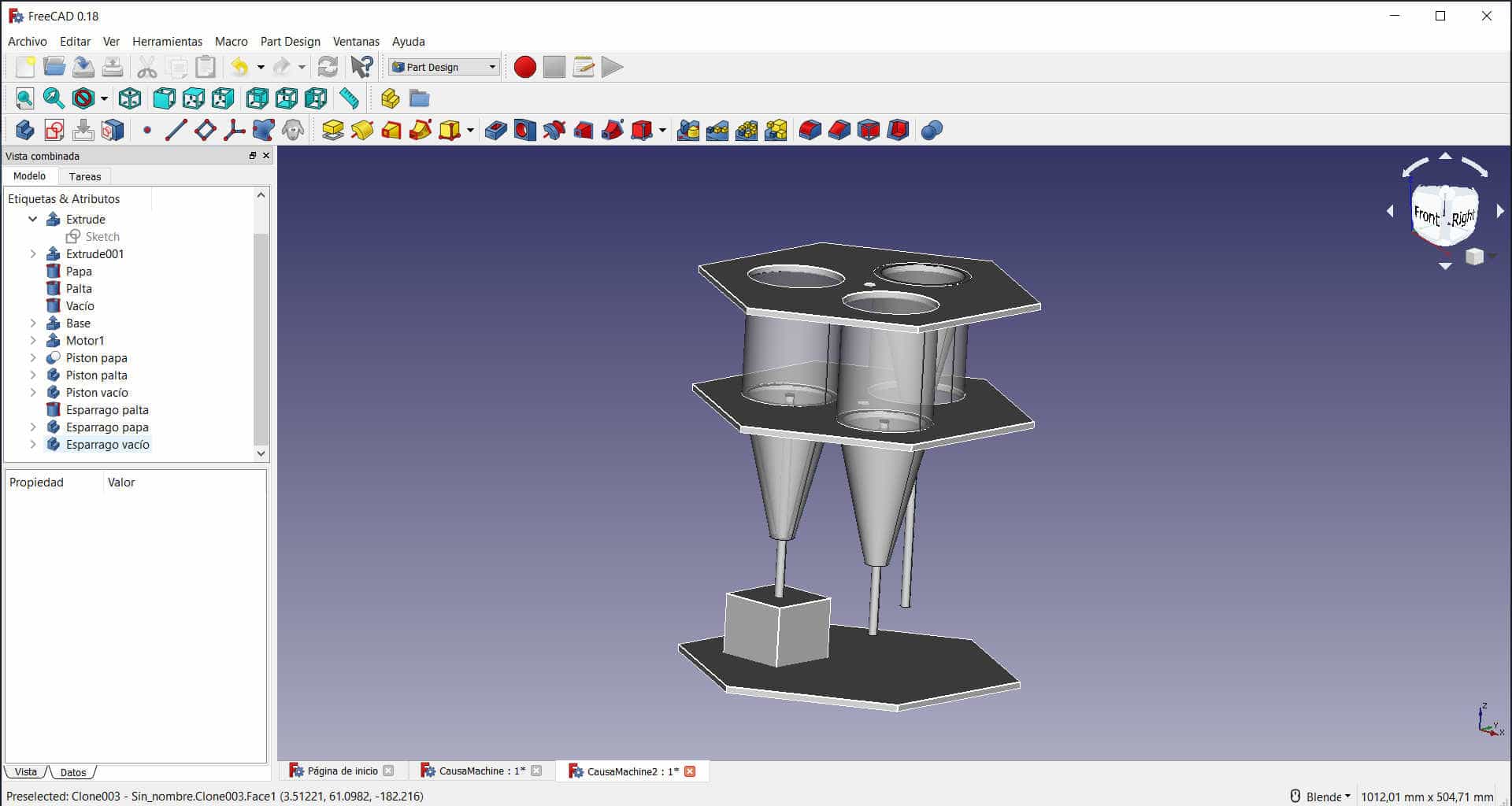 Prototype
After many design tests and meetings with the team we were able to reach a consensus that you can see in its entirety in our complete page,
(click here)
However the next step we had to do was to laser cut the pieces of the structure so we went looking for support since our laser is still
disabled
or rather still not working as we need. The material we used was
5mm polystyrene
and below I show some pictures of the assembly we had to do. 💪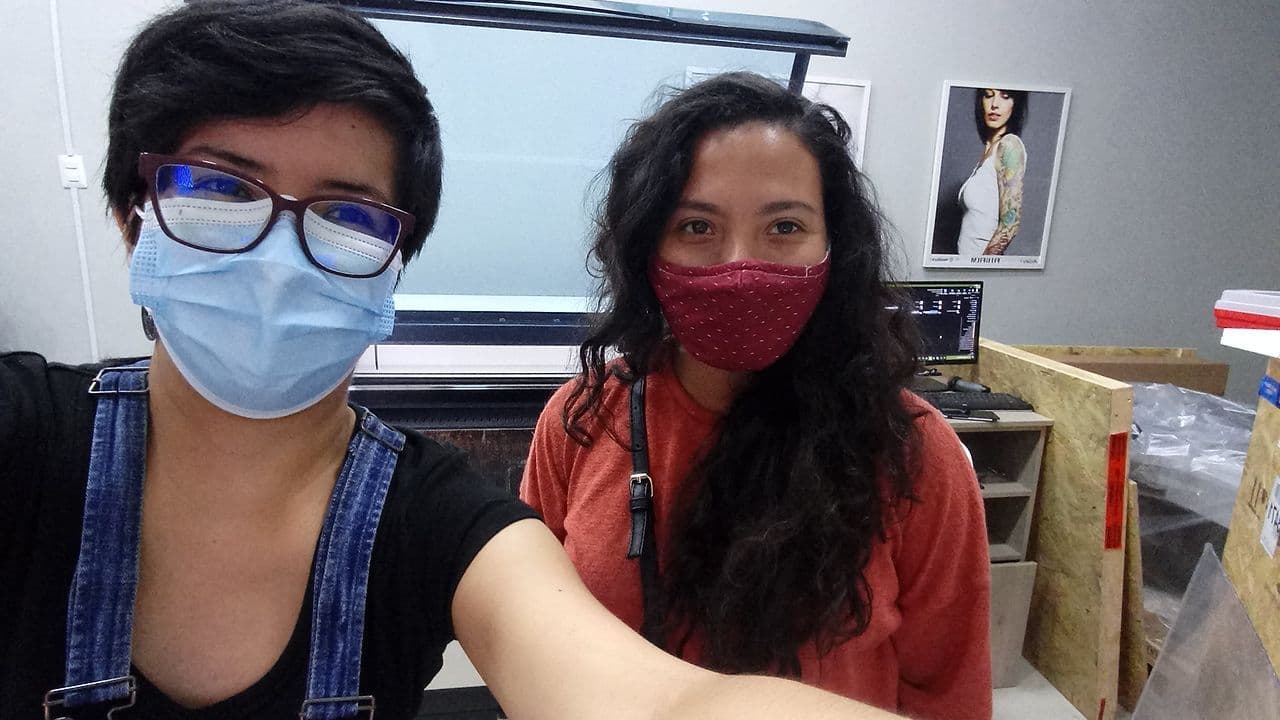 Part of the team mobilizing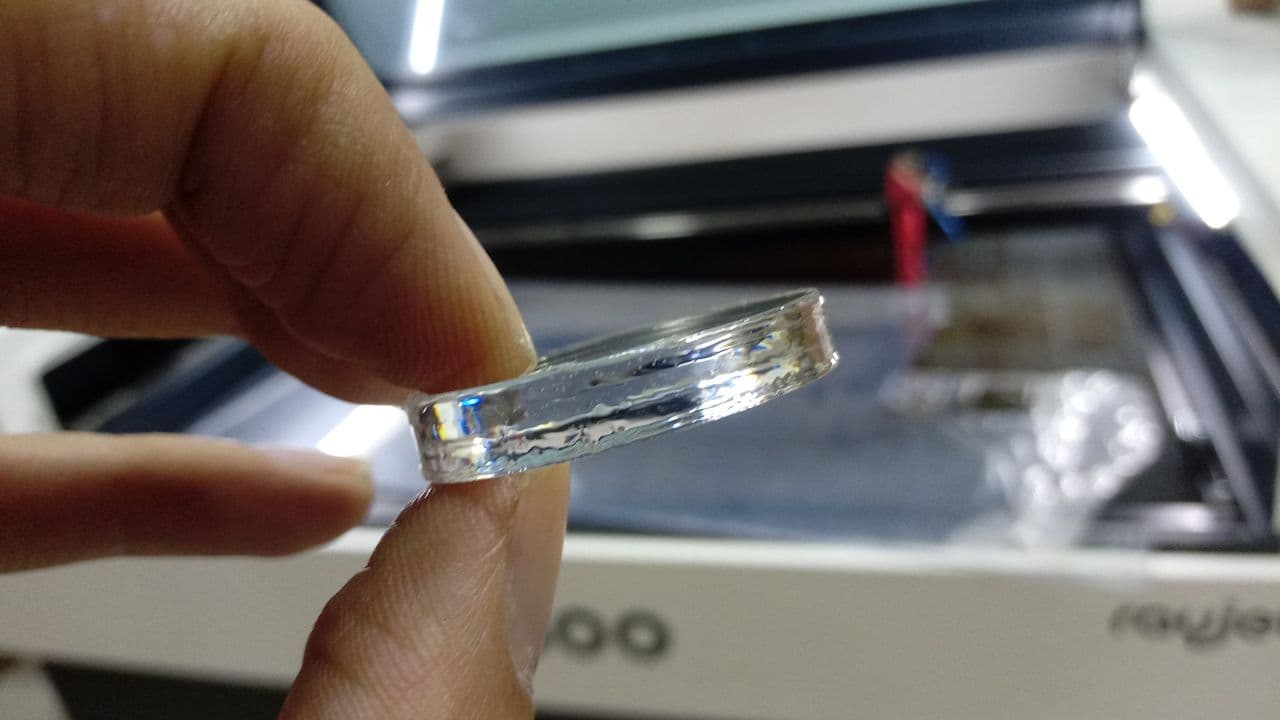 CNC laser testing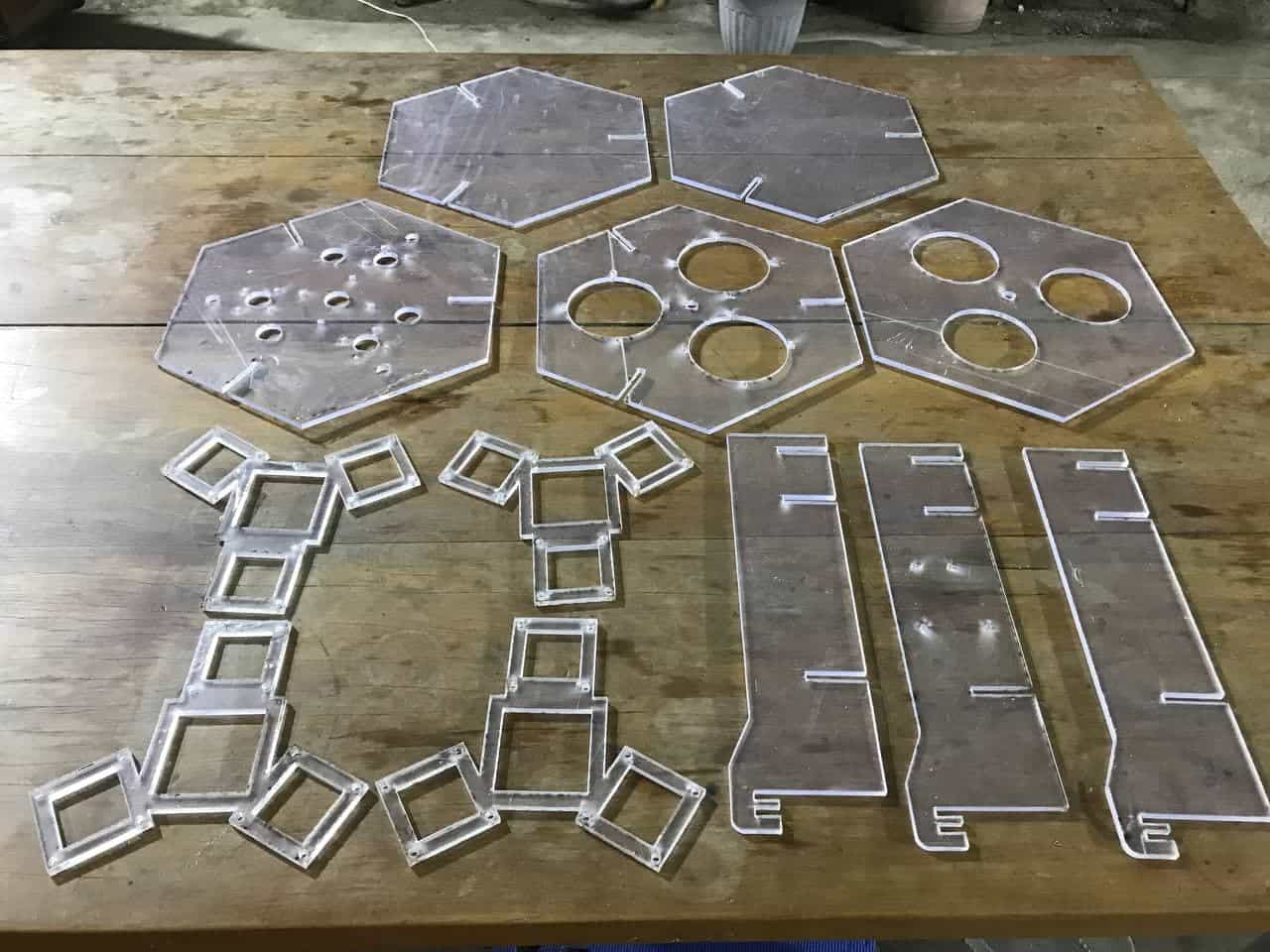 All the pieces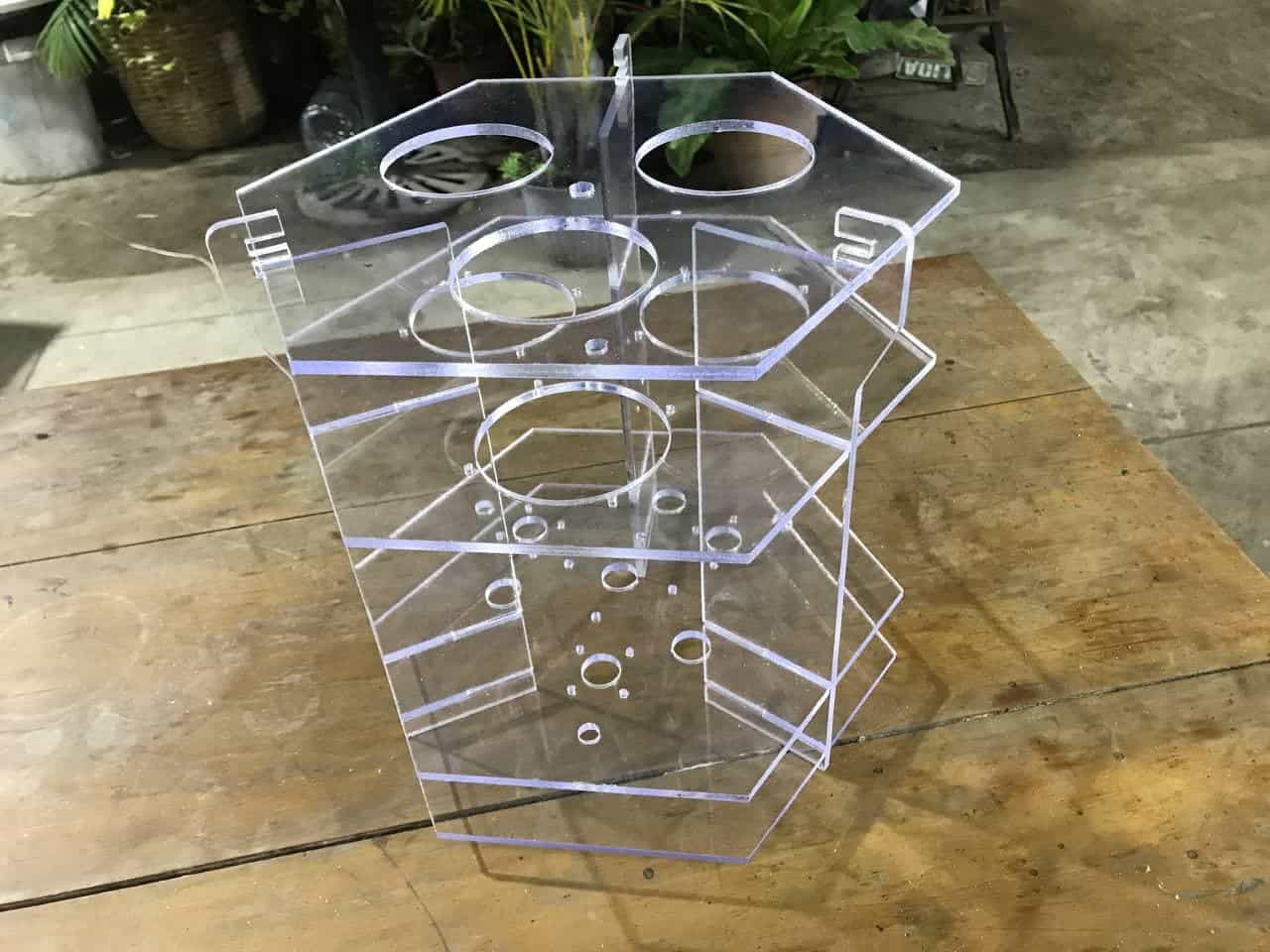 Assembly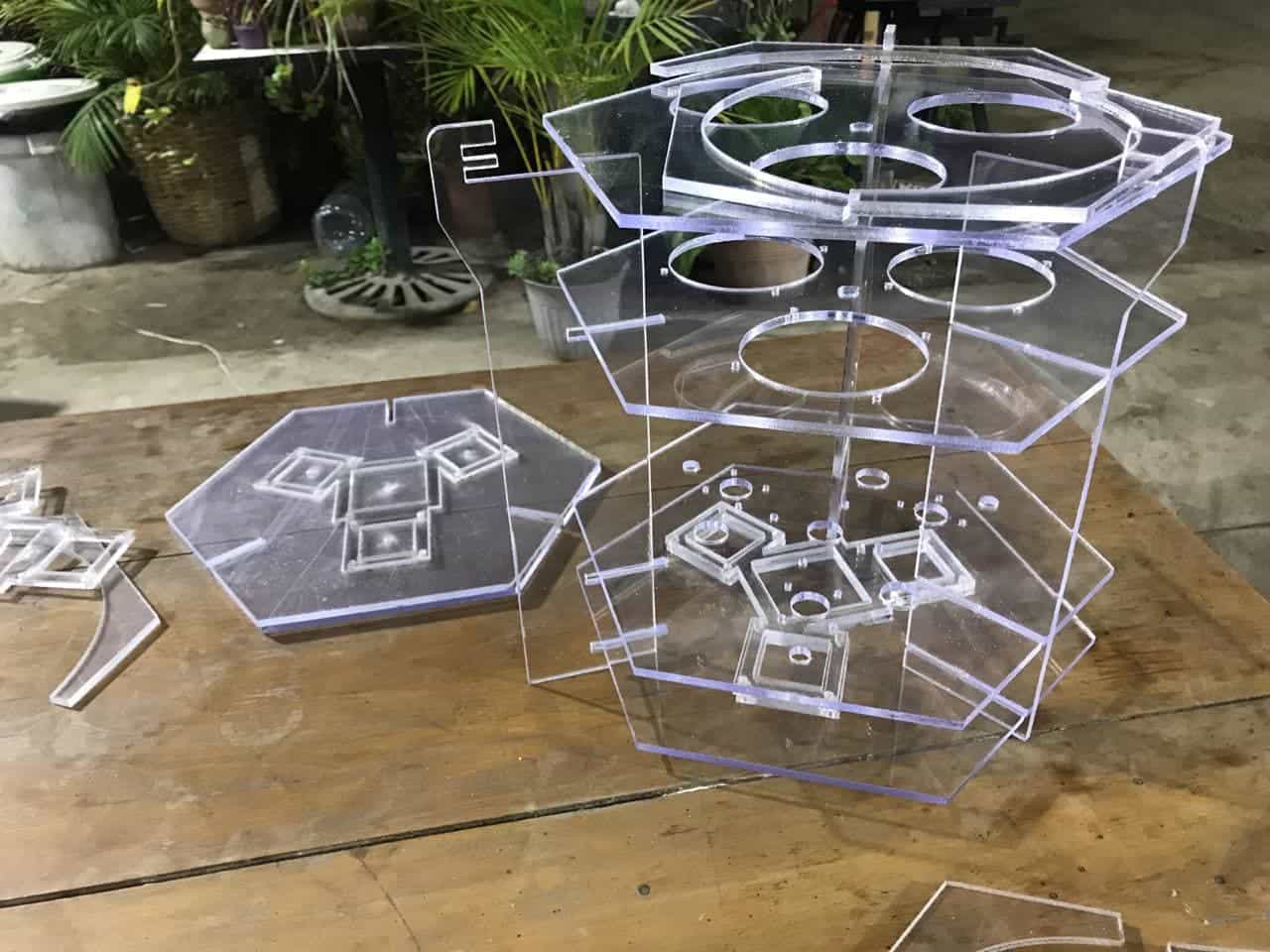 Assembly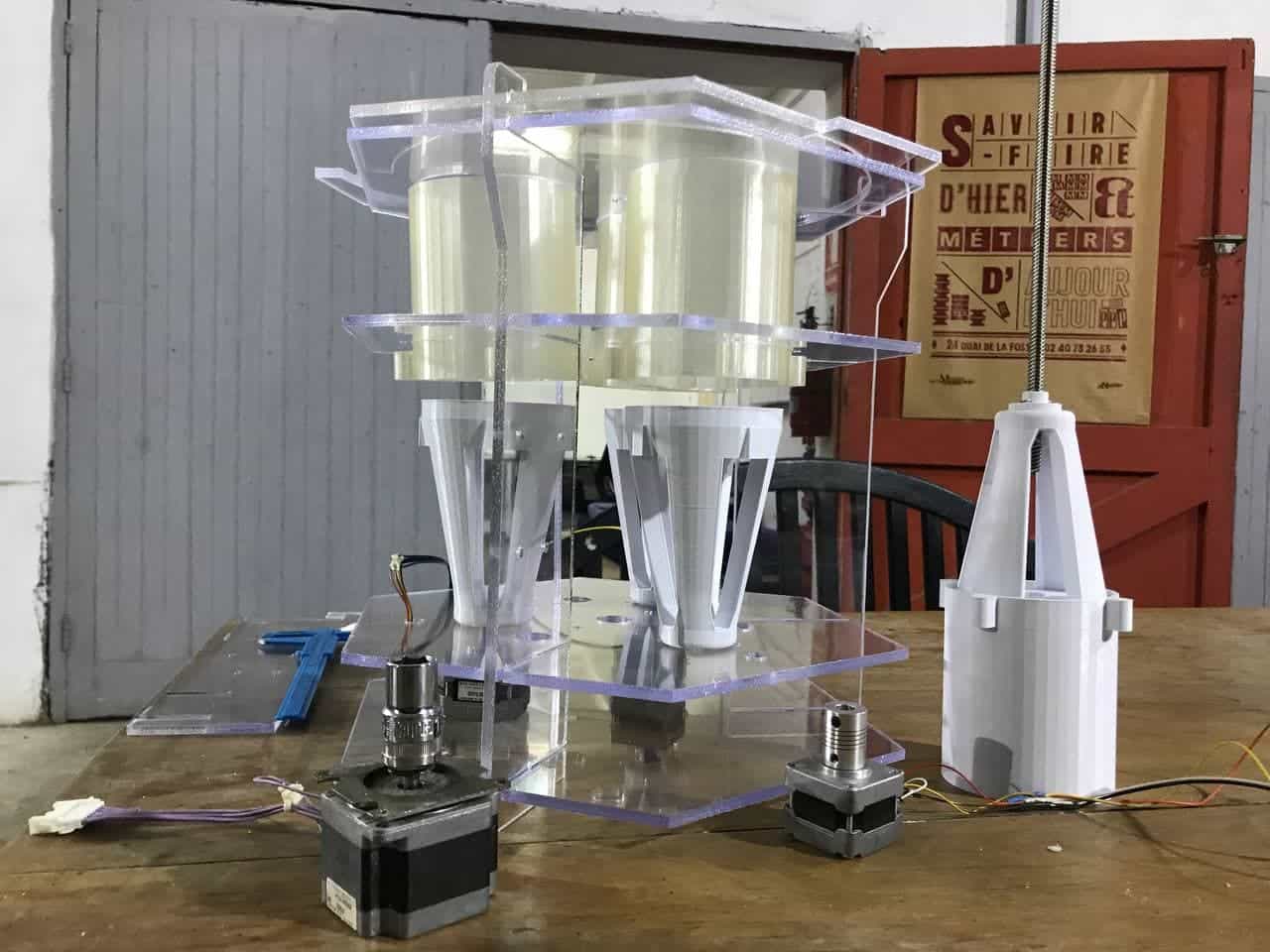 We locate all parts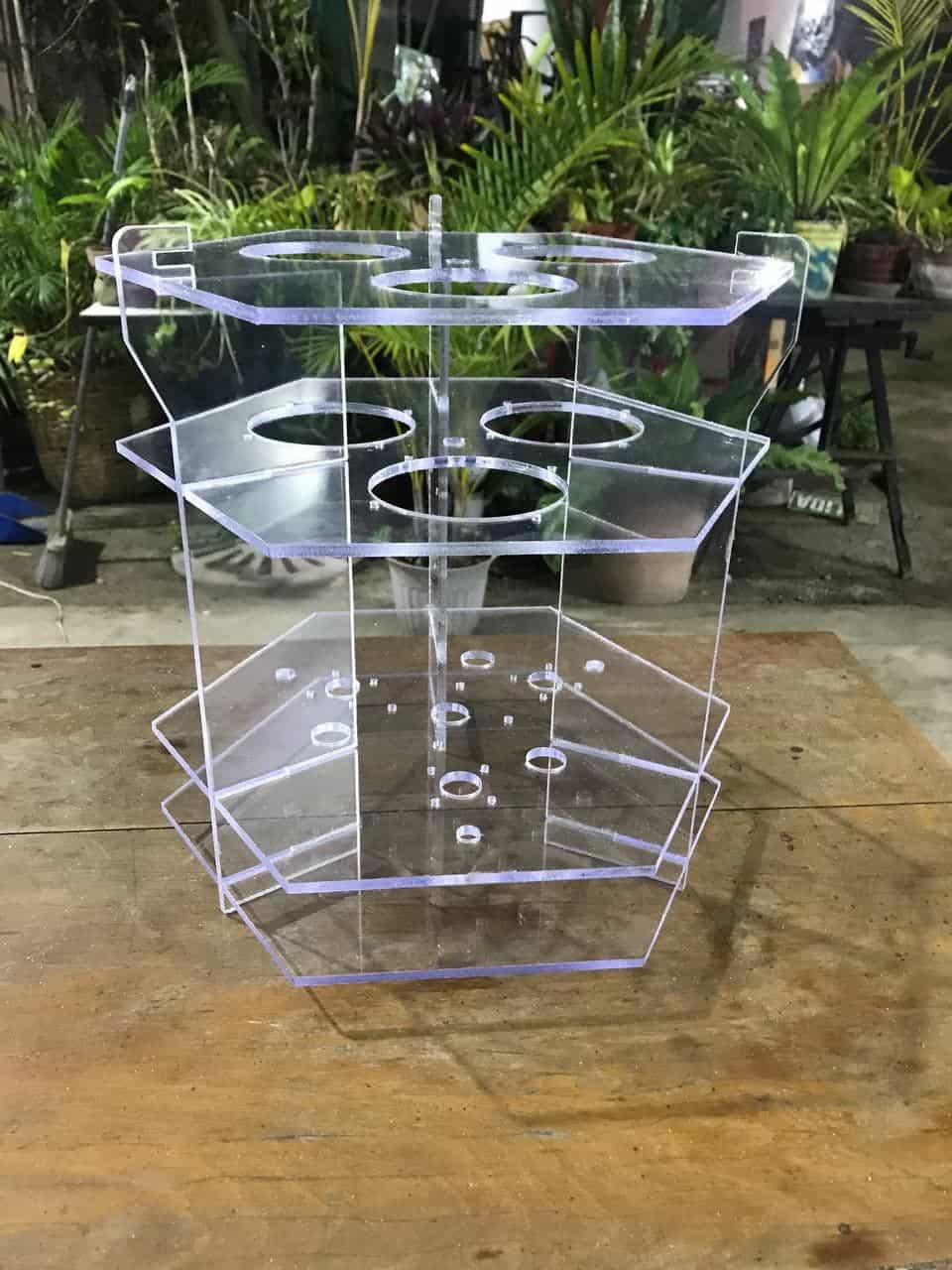 Assembly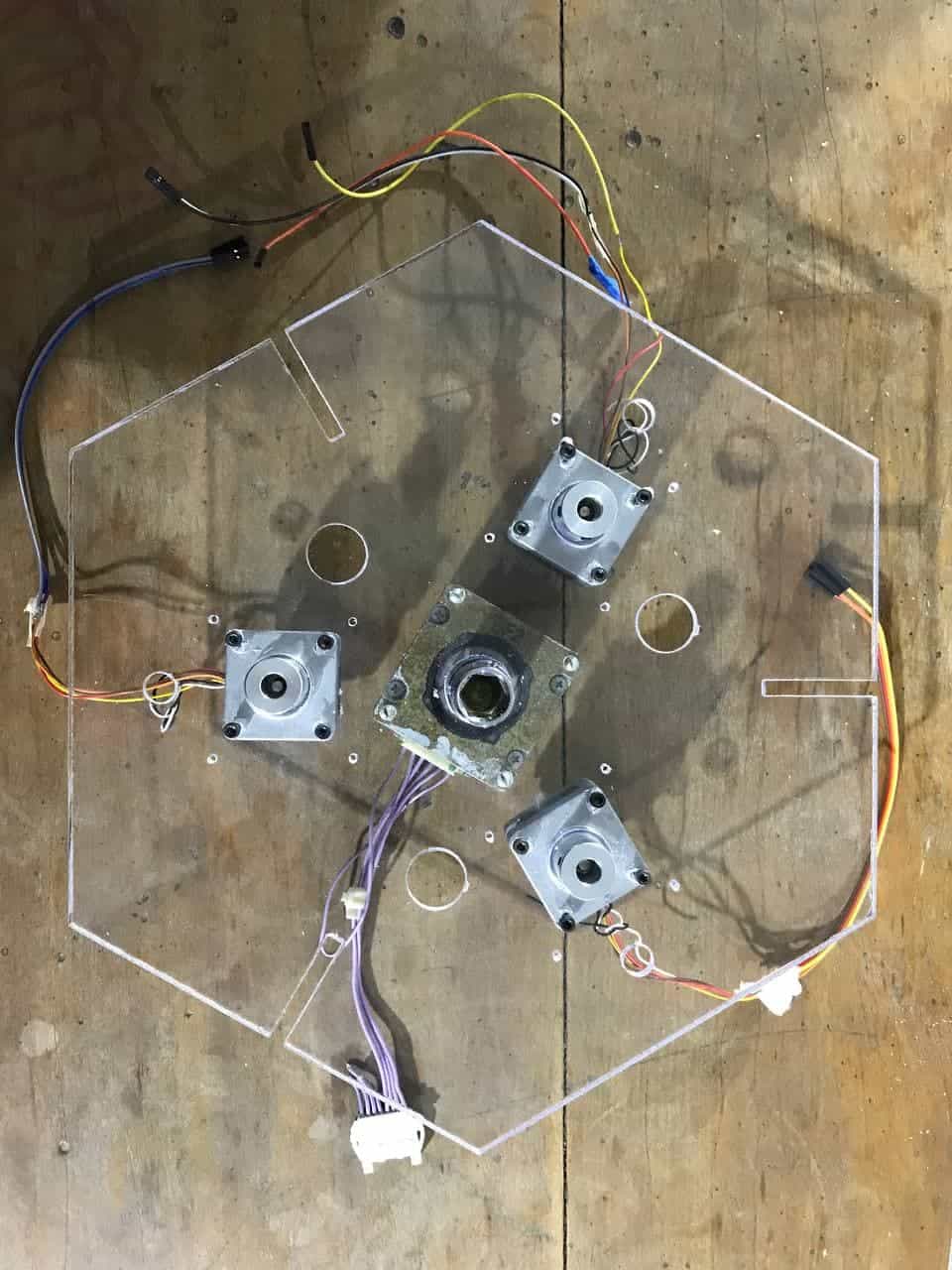 Location of motors
It is also
important
to mention that in all that was done we had to face
many challenges
, we ran out of light, the components did not fit in our pieces, we lacked material, etc. Even so we managed to do everything we set out to do and in my case I was in charge of writing in Spanish
all the documentation
of the week and then pass the information to my partner
Walter Lenigan,
he would be responsible for making the push to our group page. Additionally, I was in charge of editing our video and collecting the story of
our project.
💪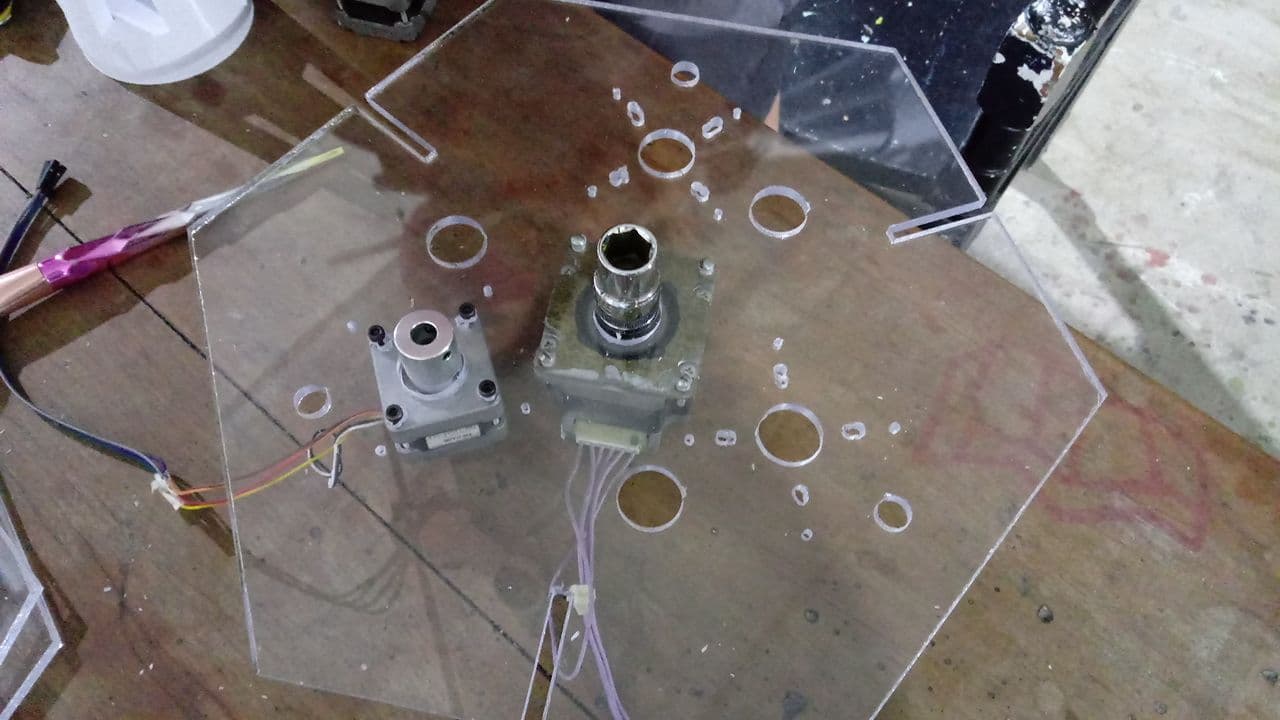 Motors with assembly problems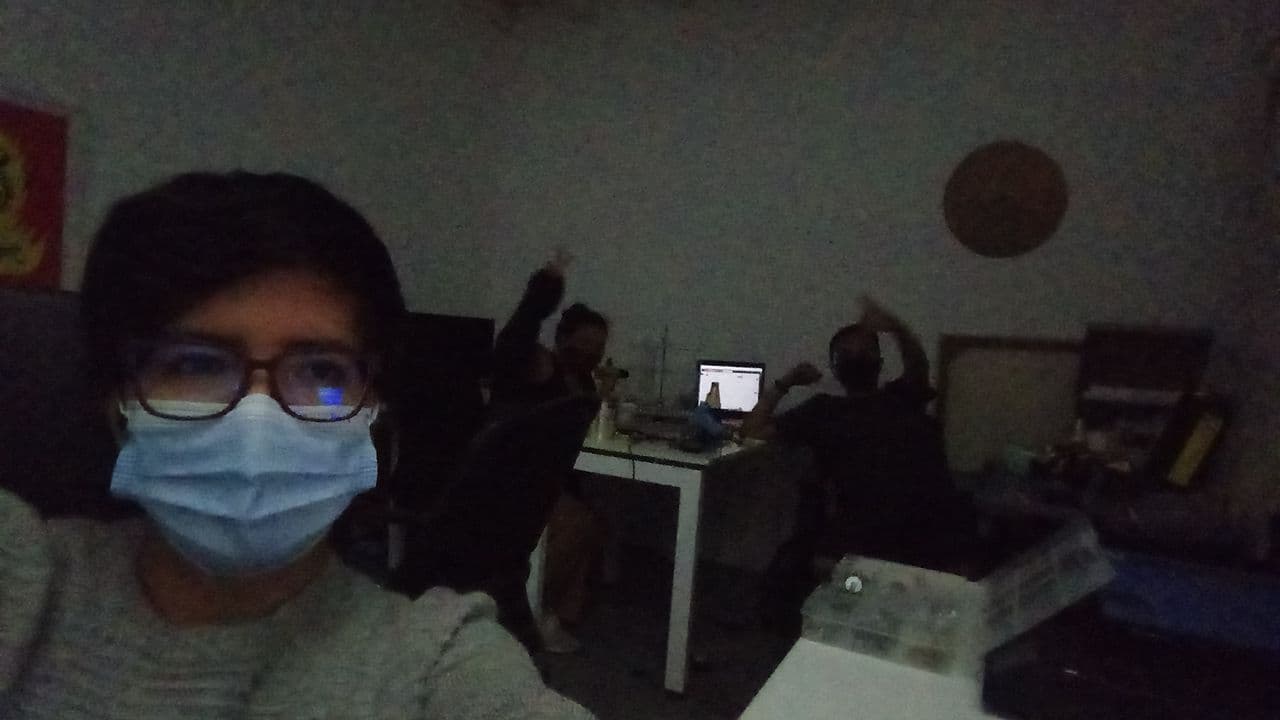 No light in our city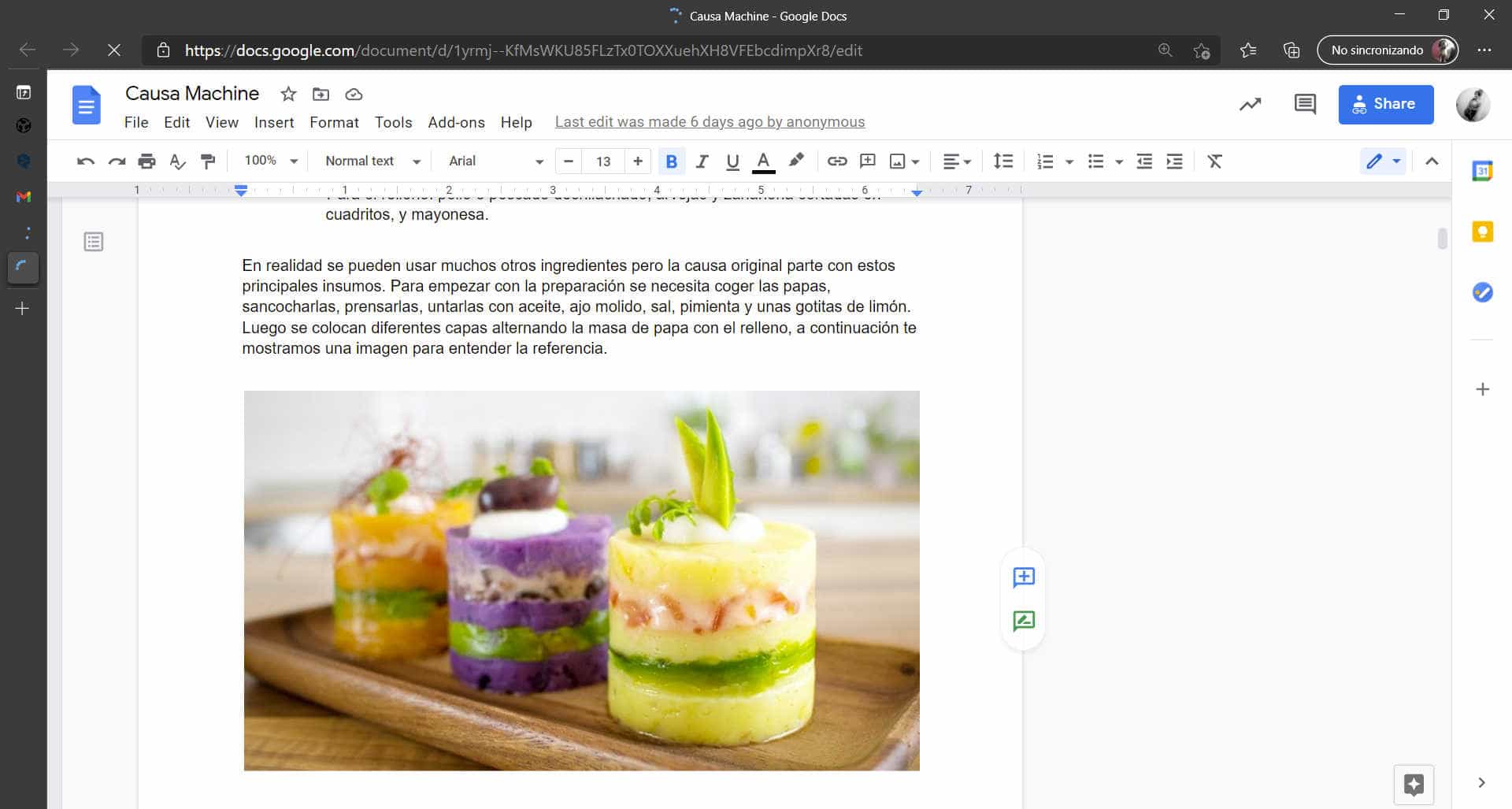 Documentation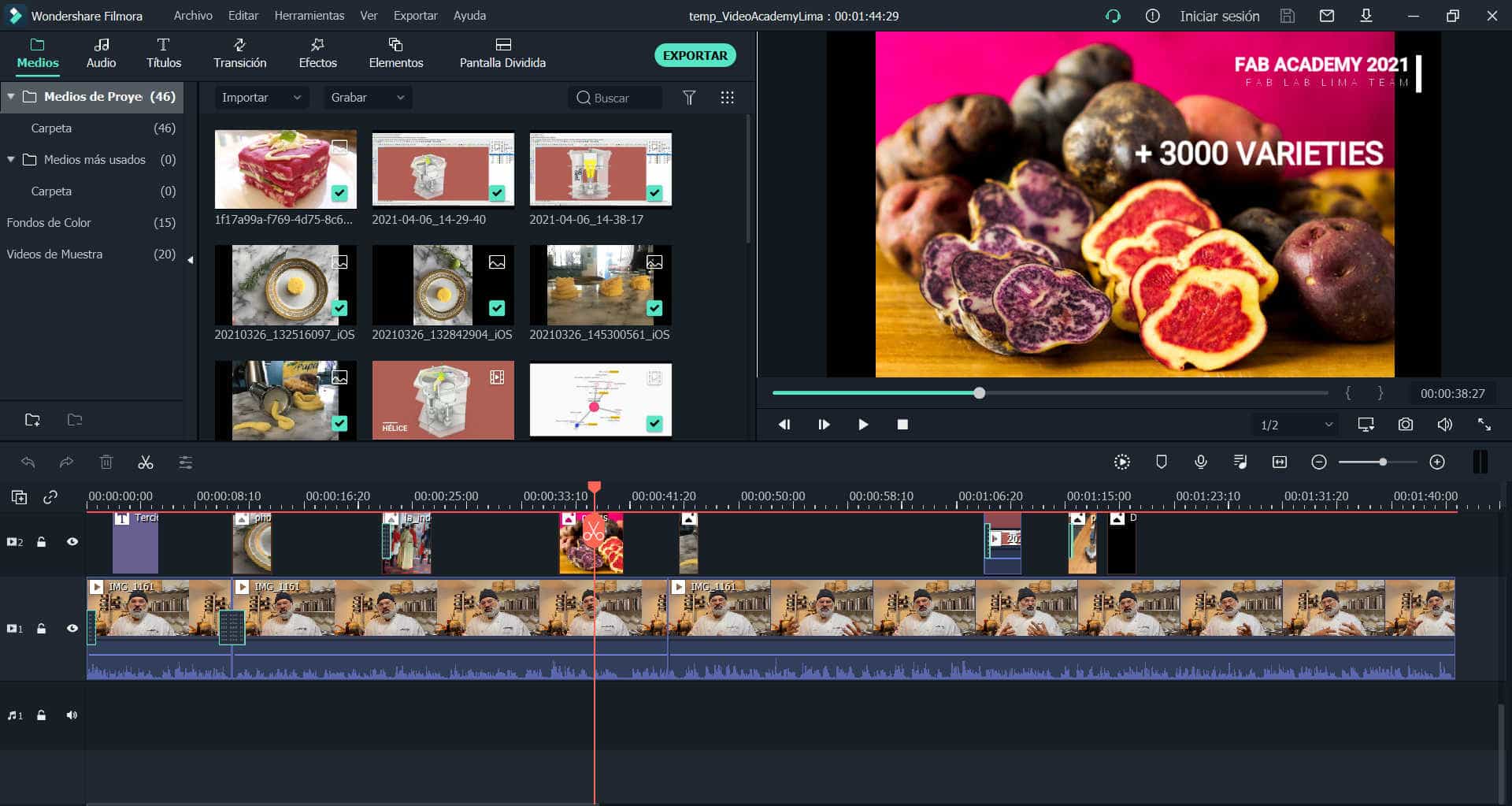 Video editing
Visit our website
I invite you to review
our website,
this project has been developed in order to generate a significant invention in an important year for our country, the
causa limeña
is a dish that in this
2021
celebrates 200 years of creation,
what better way to celebrate than creating a machine using all the current technology that revalues the process of its preparation and is also served in a fun way?
Fab Lab Lima WEB