Final Project¶
THE AUTONOMOUS BOAT : final project documentation
---
I'll document here the highlights of my project.
---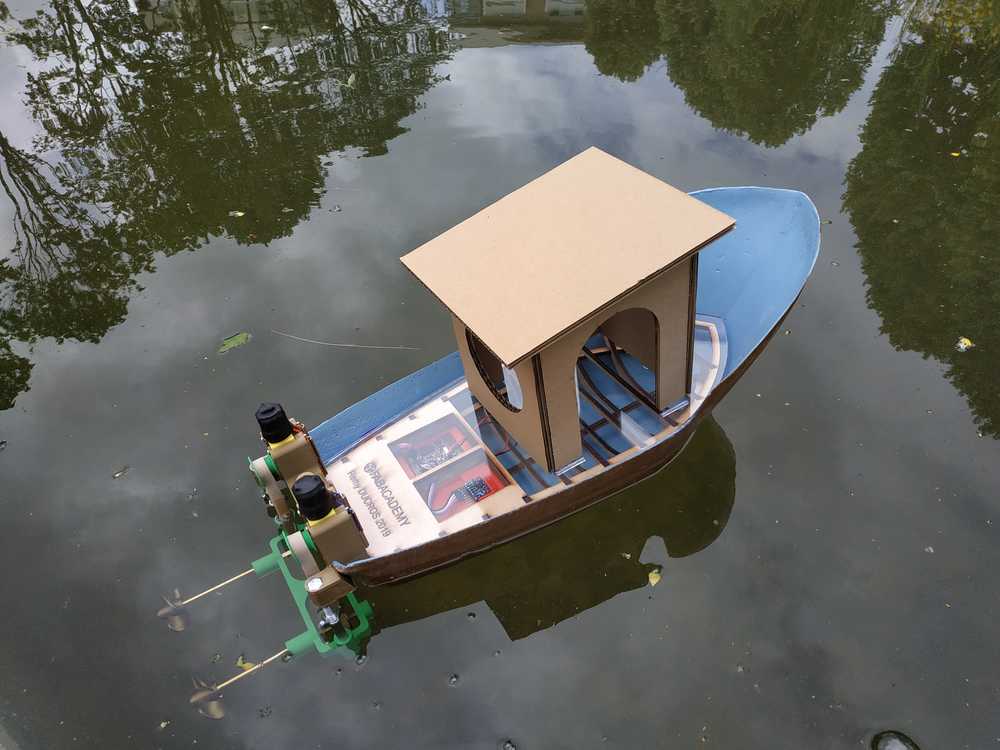 Project Hero Shot
---
1. Context¶
At Icam we are implementing a new way of becoming an engineer. It's a distributed program focused on a problem based learning pedagogy. The students work every year on a project and study it part after part.
We are currently running the first year and we are planning for the second and third one. The project for these years is going to be an autonomous boat. I'll make my own version of the boat as a prototype, the students and staff can work with.
With this in mind I want to make as many parts as possible using the machines, tools and softwares available in the fablab. I want the boat to be an experimental equipement so it must be modular for the electronic part and the propulsion system as well.
---
2. Research¶
Many things have been done on boats during the fabacademy and elsewhere:
Things have been done on navigation systems :
From this year¶
Italo from CIT lab is making a boat focused on a plastic disposal system
Antonio from FCT lab is making a boat focused on safety management
We are in touch with Antonio, I'll focus on the navigation system and he'll make a system to protect the boat if water goes in.
---
3. Project management¶
During the project management week I have detailed some project management tools I use for mechanical design. Here is SysmL diagram, the use case diagram: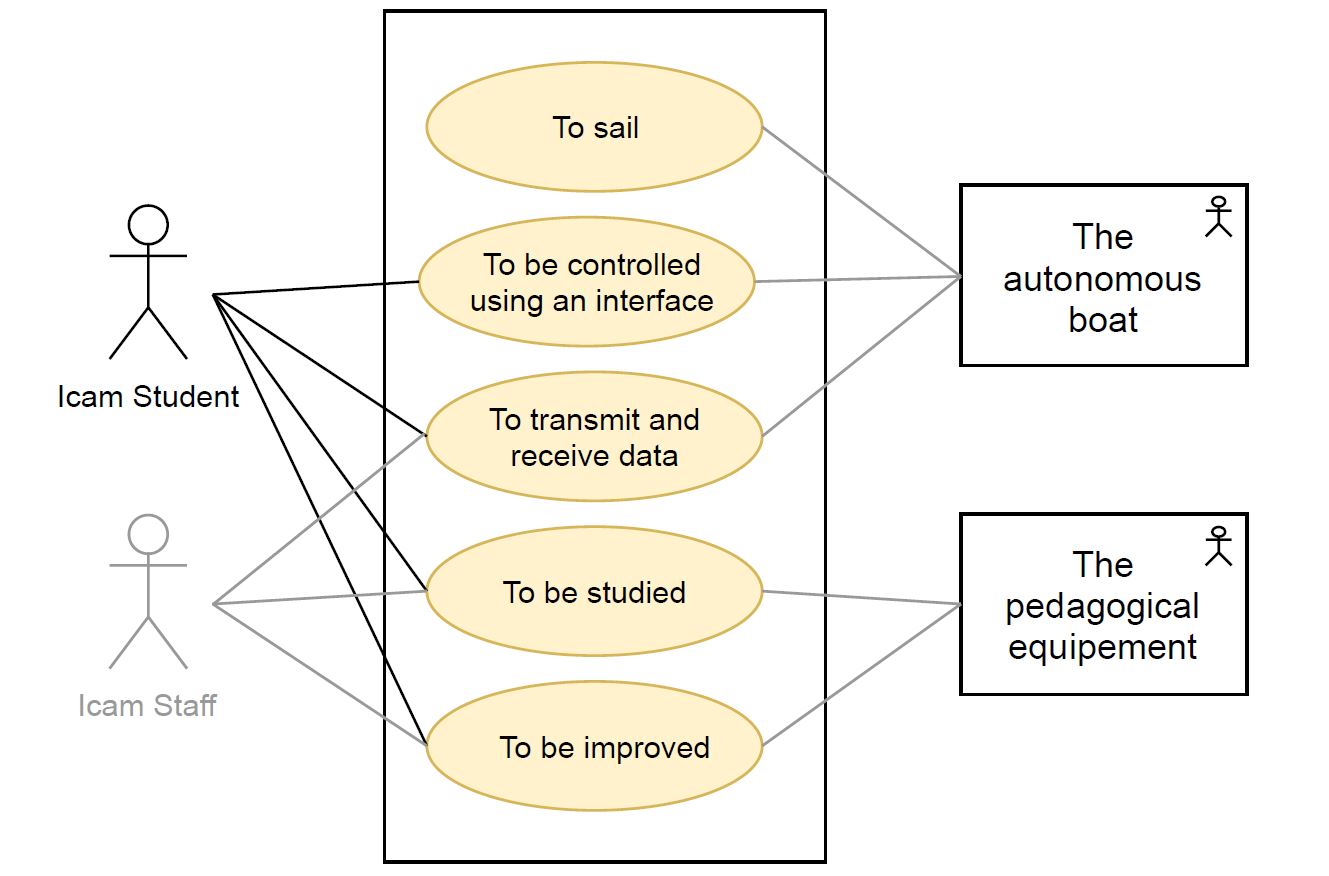 ---
4. 2D and 3D Modeling¶
During the principle and practices week I first thought of how I would like the boat to be :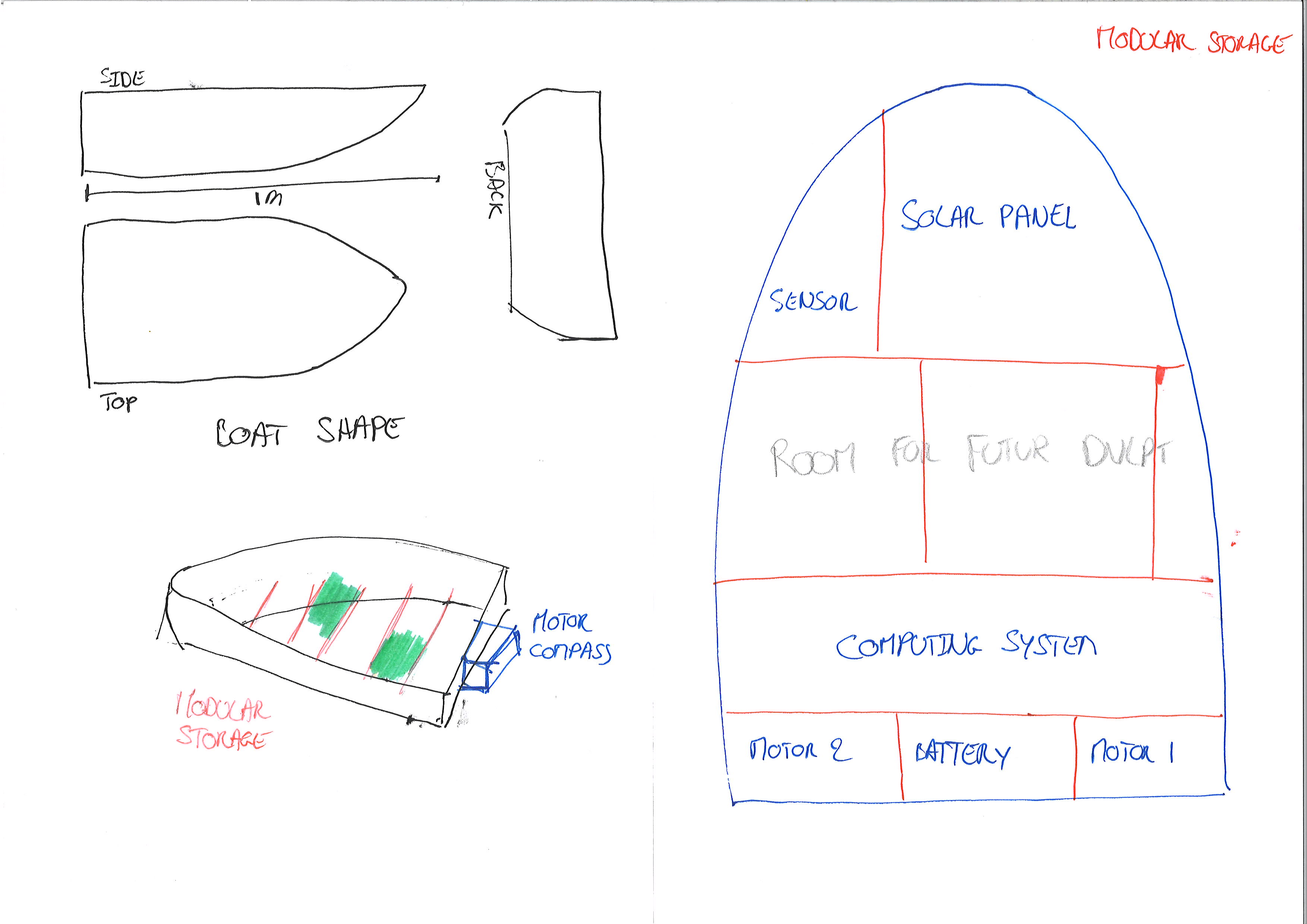 My inspiration for the design was the famous 3D benchy. I've used parametric 3D modeling in Fusion 360 to make all the parts of my boat :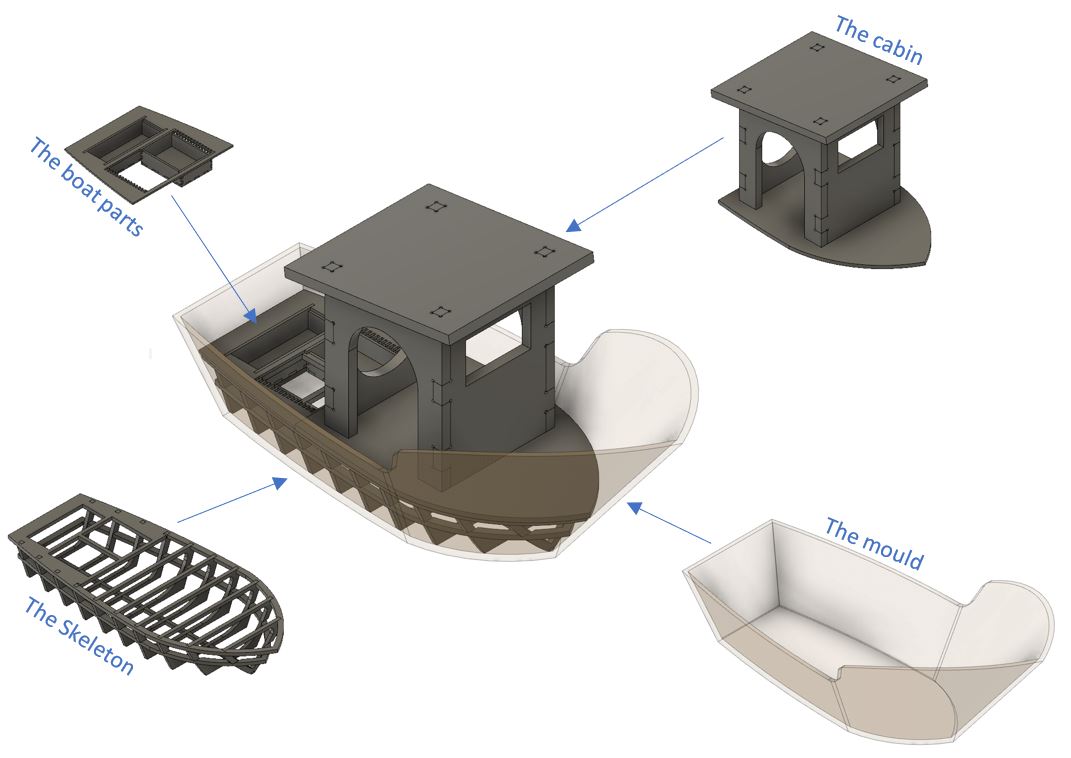 ---
5. The 3D Model¶
During the computer aided design week I've made the 3D model of my boat using Fusion 360.