About me¶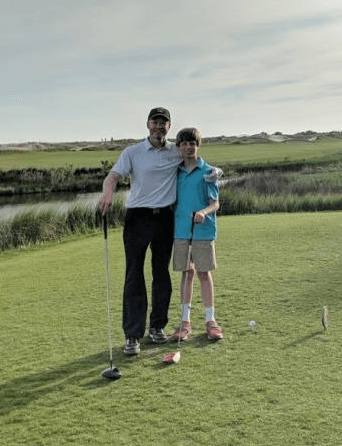 Welcome to my site! I'm so happy you came to check out my progress during Fab Academy this year. I attend Charlotte Latin School along with eight other participants in the class of 2021. Each one of us has worked extremely hard and is extremely passionate about engineering. I first started out building legos and other small robots out of old tools and then joined various engineering clubs offered by my teachers. Since then I have taken 6 semesters of engineering and 1 semester of computer programming. Since then I have built a 3D printer for myself and have helped in the efforts to build PPE for schools around the Charlotte area. I have been thinking about Fab Academy for the last few years and am ready for the challenge that lays ahead.
My background¶
I was born in Charlotte, North Carolina on the east coast of The United States in 2004 as the first of four boys in my family. Ever since I was five I have been working on something whether it was taking it apart or fixing something that my parents couldn't fix. In 5th grade, my family decided to adopt a boy from Ethiopia. I was able to travel overseas both times to see my soon-to-be-brother. During those two trips, I realized that not everyone has the access to tools that I have at Charlotte Latin School. It has motivated me to make a project in the past that has an emphasis on keeping the budget low for my projects. Since then I have built many projects including a Macro Keyboard which I will discuss more in-depth below.
My Favorite: Macro Keyboard Project¶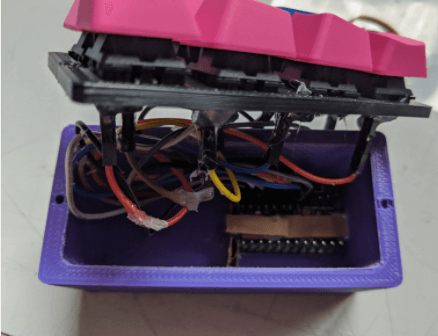 One of the first projects that I did on a budget was this macro keyboard. It had eight switches that I could configure in the code to do either one command or a set of commands. for the basic purpose of them, I set them as function keys 13-21 which, while not on the keyboard, are virtual keys that are already set on any windows machine. I used an Arduino pro micro because of its very specific bootloader and chip. Then I wired up the switch to pins 1-8 and uploaded the code that I had found on the internet. Unfortunately, the code no longer worked so I had to take the time to re-write parts of it. Once I had done that I tested it again in Fusion and it worked. The first and only major issue that I had when working through my project would be the space constraints. My goal was to make it as small to and as similar to a regular keyboard as possible but since I wasn't able to machine a board at the time, I couldn't make it as thin as I would have liked. After Fab Academy is over, I plan on taking the skills that I learned, to make a version 2.
---
Last update:
March 9, 2021