Home¶
Welcome to my Fab Academy site!¶
On this site, you can find documentation for my work for the Fab Academy course.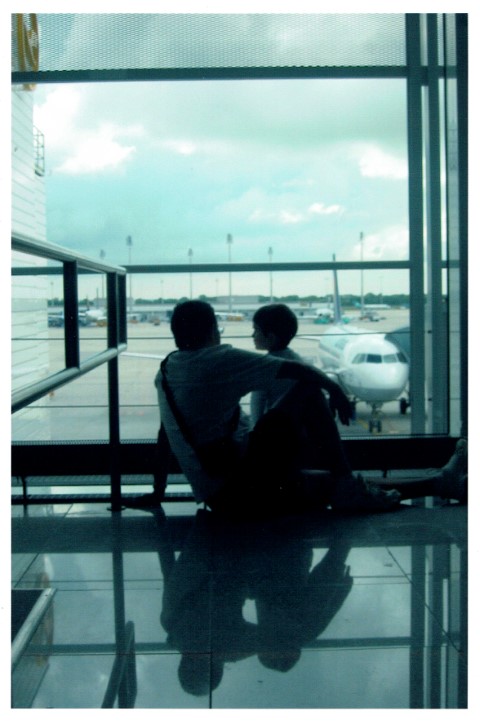 This old photo shows how long I have been an aviation enthusiast. (I'm the little one in the photo, with my dad)¶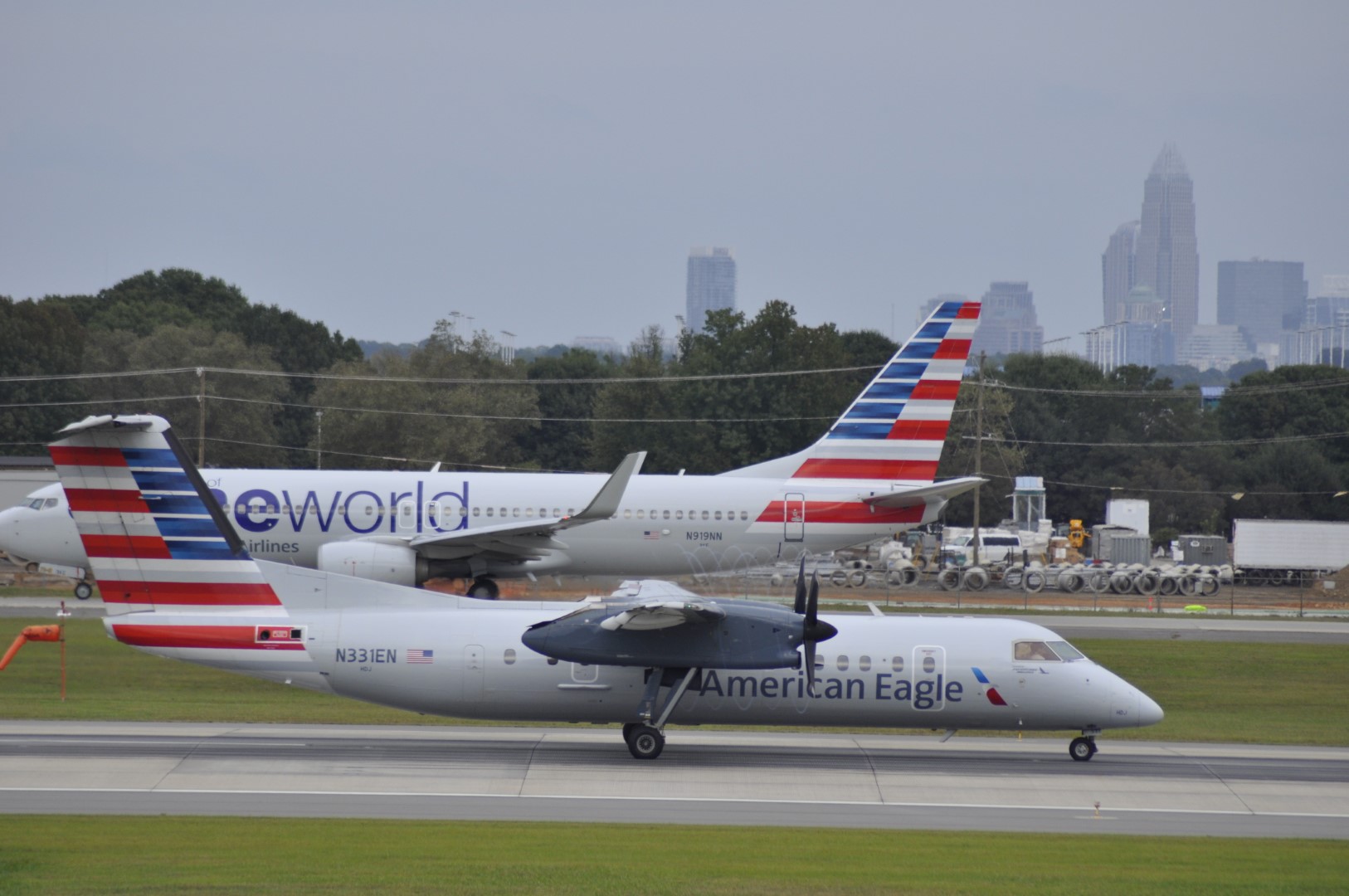 For now, you can enjoy this photo I took at Charlotte-Douglas Intl. Airport of an American Eagle de Havilland Dash 8-300, registration N331EN, on its takeoff roll on runway 18C. Behind it is an American Airlines Boeing 737-8 in oneworld alliance colors, N919NN, taxiing to the same runway. If you look closely, you can see multiple rotations of the twin turboprops captured during the very short shutter length of this photo (1/1250th of a second). Quite unfortunately, Piedmont Airlines, the American Airlines subsidiary that operated this fleet of Dash-8's, retired them from commercial service before I could fly on one. By now, you can probably tell that I am an avid aviation enthusiast :)¶
Explore¶
You can learn more about me here or check out my work by going under Assignments on the toolbar.
About Fab Academy¶
Want to know more about the Fab Academy? According to the Fab Academy site:
The Fab Academy is a fast paced, hands-on learning experience where students learn rapid-prototyping by planning and executing a new project each week, resulting in a personal portfolio of technical accomplishments.
Click here to learn more!