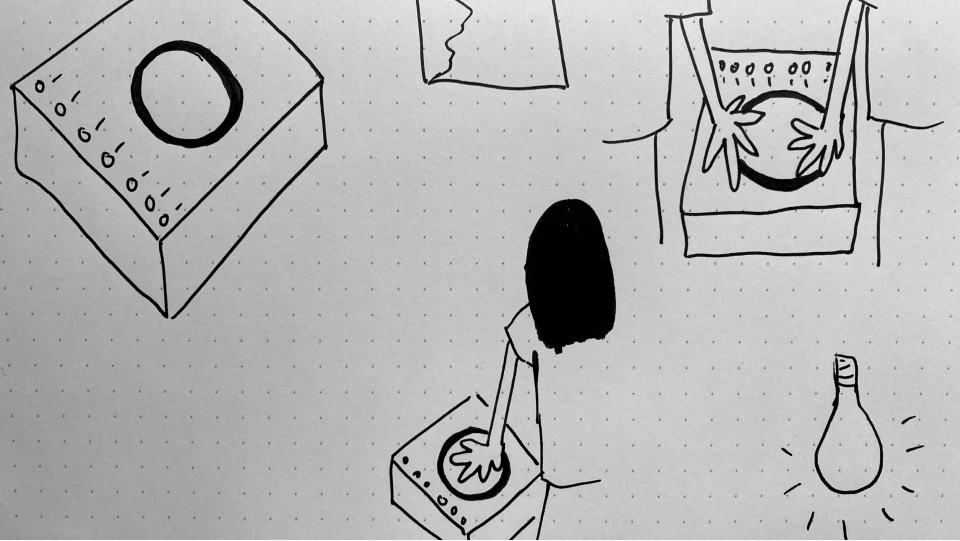 Iteration 1
My first idea is to create a device that can measure the human body electromagnetic field, measure it and map it with the color frequencies and emotions described above. It can be used individually or in group producing different results depending on the input values detected.
The output of the device can be shown in the device interface by lighting up the correspondent led color (with the correspondent emotion legend craved).
In a further iteration, the machine could evolve to be connected with a digital display for the output, such has a screen or a projector. (Also another possibility would be to connect it with HUE Lights)
In the context of exploration, this device could also evolve into a musical instrument for example, mapping the input with colors and musical notes.
Ideally the device can also serve the purpose of research and investigate further if there is a relation with the emotional state of the person interacting with the machine and the machine output.