15. Mechanical design¶
This week was Mechanical design and these were the assignments
Assignments¶
Group assignment:
- Design a machine that includes mechanism, actuation and automation.
- Build the mechanical parts and operate it manually.
Project¶
For the coming weeks we will be making a Sand Art Table where an electromagnet will be moving a metal ball. on a bed of sand. We will be making our own end effector which is an electromagnet.
Previous work¶
There is a commmercial product called Sisyphus Table which starts from $1200 USD. There are diy versions available for eg. this Instructable forZen garden table.
Design¶
Before we begin designing we must know what parts are available in the lab's inventory. Over here in our lab we have the following.
Flat point hexagon socket grub screw
Stepper rubber vibration damper
T8 Lead screw with brass nut
Lm8UU Linear bearing
Coupler shaft
Timing belt 608zz
Pulley for timing belt
Ball bearings
SS/Al Rods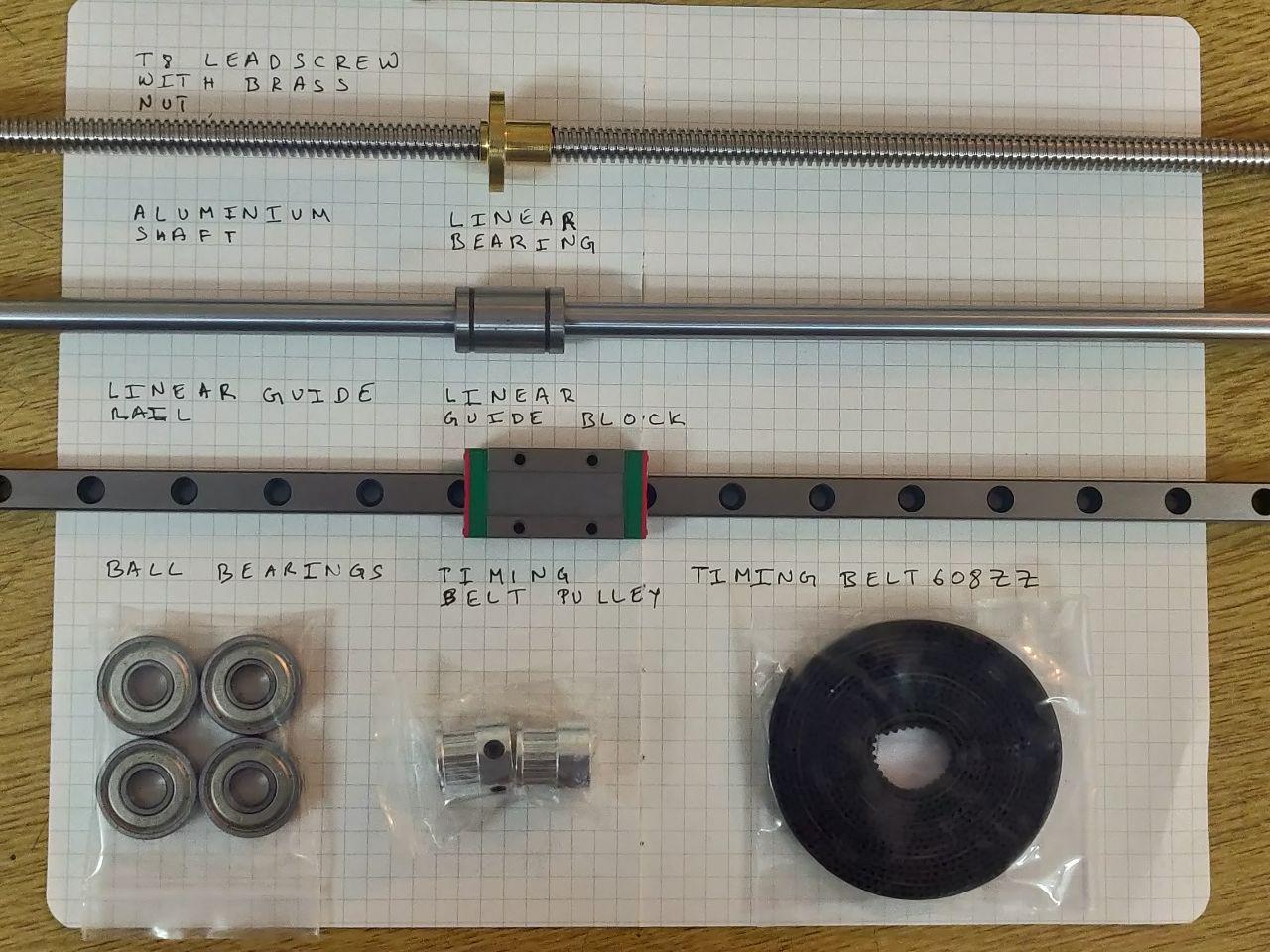 For my assignment i will be doing the project on my own with the help of my instructors.
For my assignment I will be making a 2 axis bed . We are basing our design on Nadya Peek and James design. The main difference we can observe is we are using a belt drive design, with this we feel the movement will be smoother and less heavier.
Materials¶
We will be using HDPE for the frame and will be 3d Printing the bearing holders and the platform to which the belt will be fastend. The platform has two bearing holders in end and the timing belt fastener in the middle.
Manufacturing techniques¶
The Techniques Which will be used are,
Laser cutting
3D printing
3D Models¶
Gallery¶