Welcome to my website
My name is Jonathan Ohayon, and I am the youngest student participating the FabAcademy course. I like making, programming and hacking (my iphone :-) ). I want to be a maker when I'll grow up, and I want to work in High-Tech (Google) when I'll be older.
Here's my image: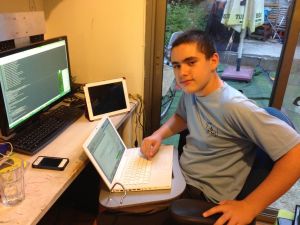 I came to the FabAcademy because I like designing and programming. I also wanted to be the youngest student in the FabAcademy.