Final outcome
A playfully designed object indicating which ferry is the best to take if you'd leave the house now
Description
For my final project I want to design an idea I already have for many years. Whenever I leave my house and go to town, I have several option for the ferry to take me across the big canal dividing Amsterdam in halve. The distance from my house to the three optional ferries is small, but missing them, and having to cycle around to another one takes a long time. So I want to know which one is the best to take, whenever I leave the house.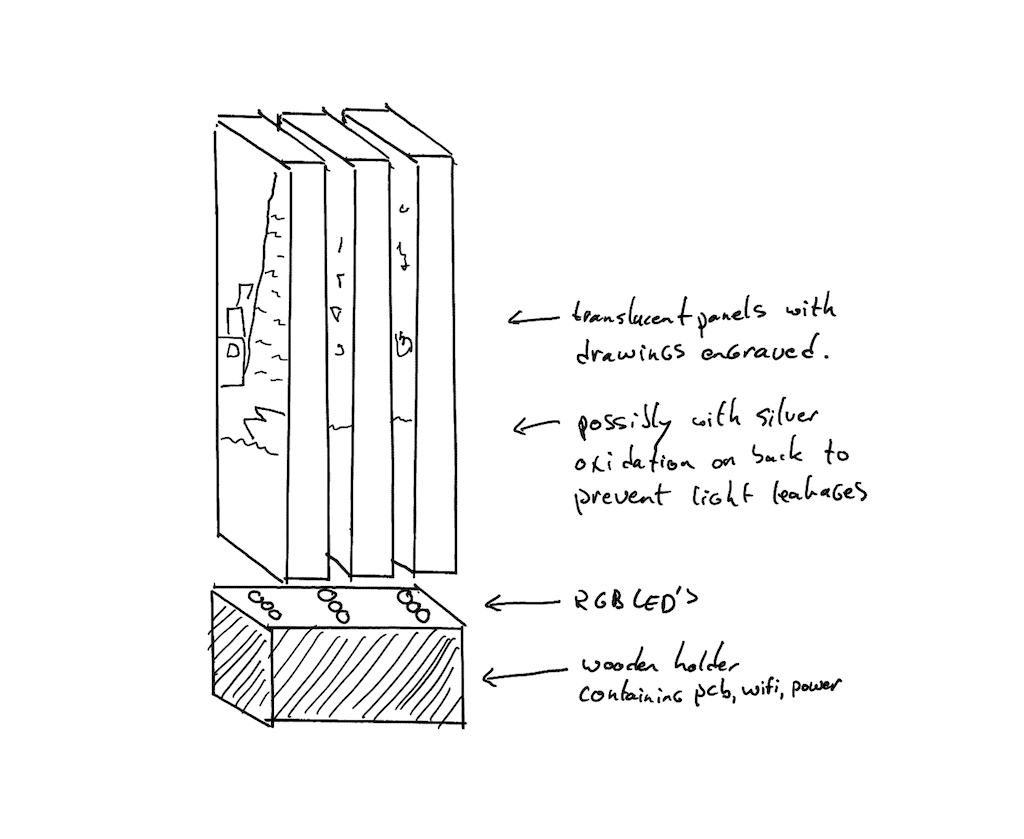 Getting the ferry
I have lived in Amsterdam Noord almost all my life. The ferry is a cornerstone piece of infrastructure in this part of town. It is a place for meeting your neighbors, a place for contemplation, a place to experience the weather and passage from quiet home to busy city life and back.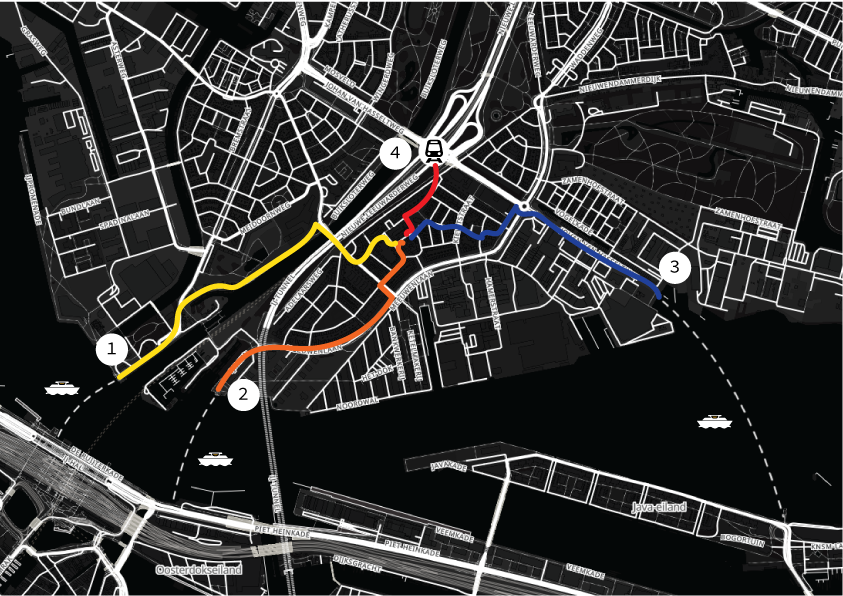 Map made with MapTiler and Illustrator
It is also a nuisance; a unwelcome stop in a pleasant bike-ride. A frustrating barrier in the middle of the night when all you need is sleep. An unwelcome encounter with a person you barely know, even less want to talk to, but is clearly happy to small-talk to you. It is also the barrier for friends from the other side to come and visit you. "Noord is just to far away", and "Noord is not even really part of Amsterdam" are just two variations of many excuse sentences I already hear all my life.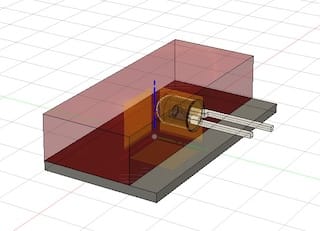 Requirements
It is easy to make a clock. Boringly easy. I want this to look really nice. And there are many ways I can achieve that. In essence the clock should
show you which ferry you can take
how fast you have to move to make it in time
look beautifully: it is going to be in my hall-way and be looked at very often
It should consume very little power as it is on all the time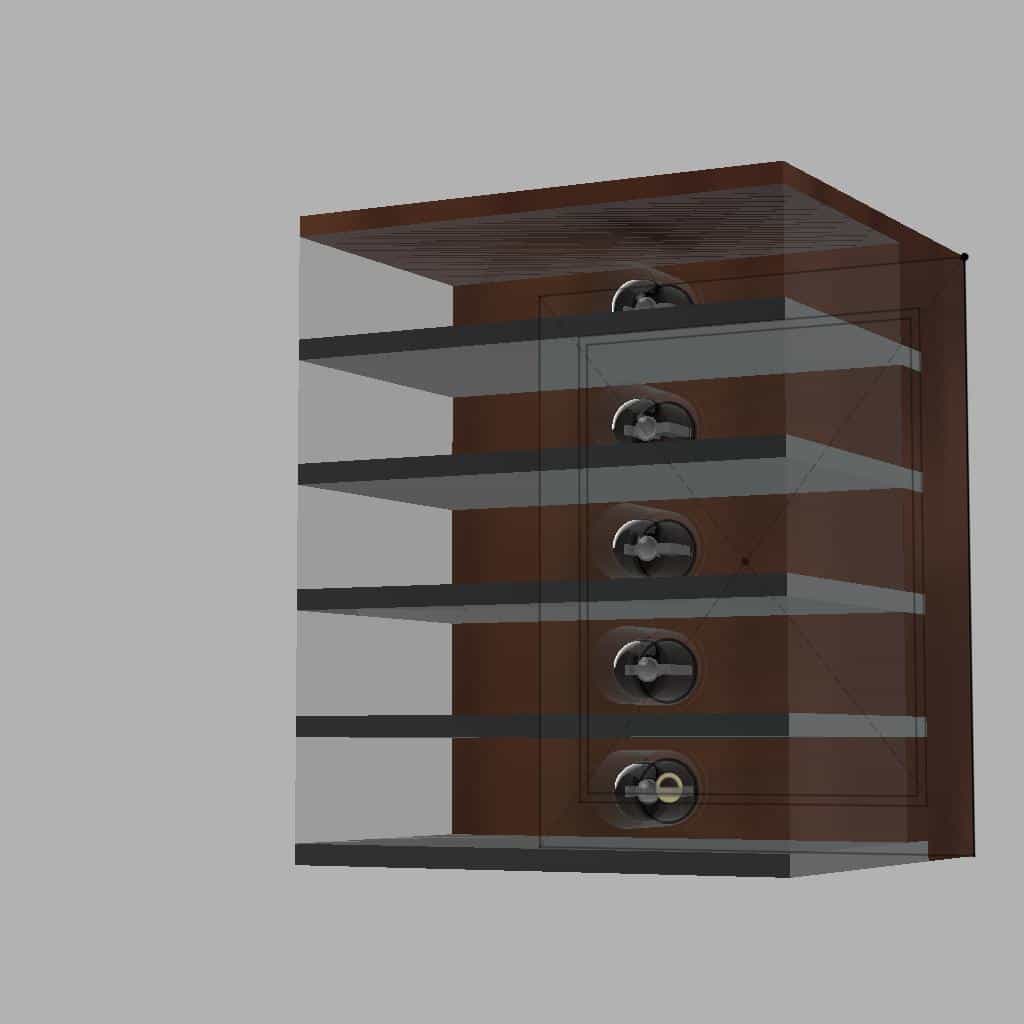 Stretch goal
But after I get the basic functions there is stretch goals to meet.
I like the Fairy Ferry pun. And my daughter likes Fairies. Maybe I can use that image somewhere?
How to program it if ferry timetables change: ideally it has a little webserver that serves a webpage over wifi and in that I can modify basic settings.
This little website could then also allow to modify other functions
change times to travel to ferries if needed (new bike?)
Allow for easy modification of panels in case a ferry disappears (bridge build?)
Is there a GVB api that I could use to auto-check for changed times every night?
Play with different ways to display data. Can the clock also look differently and be a rainbow shaped unicorn?
Projects doubts.
Reasons why I do not like this project
it doesn't feel like it resolves a big real world problem
it doesn't appear in crypto-hacker dreams
I am anxious how I will feel after 5 months of work... proud..? or a little underwhelmed?
It is not so playful
Research
This might be a nice place to source material from: https://www.studiombb.nl/
Extra ideas
could this be portable...? using a gps module?
you do need to see the sky