1. Principles and practices¶
This week has been a first step towards learning how fablabs and fabacademy work.
Final project proposal¶
Working at the Haute Ecole Francisco Ferrer, in the department of Electronics, I'm in contact with other colleagues from other department who are interested in adding intelligence to their projects, eg smart textiles. Therefore, having though how to bring such projects into life, I decided to join the FablabULB on own initiative to accelerate the process and to take up the challenge
After brainstorming with colleagues from the applied Arts category, we decided to go for the "alcove office" , consisting of acoustic panel that can be automatically deployed around a desk, incorporating new technologies into the material itself.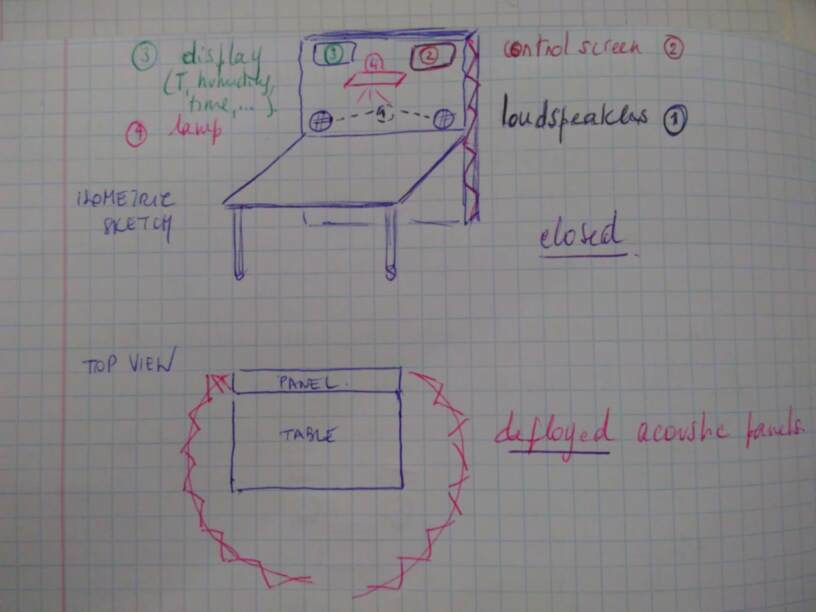 In a first instance, there could be a electrical/mechanical system to deploy the panel. In a second instance, the mechanism could be implemented in the material itself. This will be a challenge for the fabricademy!!
Inspiring ideas:
Reference links¶