18. Wildcard week¶
Assignment¶
Design and produce something with a digital fabrication process (incorporating computer-aided design and manufacturing) not covered in another assignment, documenting the requirements that your assignment meets, and including everything necessary to reproduce it. Possibilities include (but are not limited to) composites, textiles, biotechnology, robotics, folding, and cooking.
Research¶
I planned to make a soft robotics actuator for the project. I researched the archive of the Fabricademy, and the Kamakura instructor's recommend.
- Fabricademy 2018-2019
-Soft Robotic Grippers - Adv. Mater.
I decided to make an gripper type actuator like below.

Soft Robotics¶
Step
1. Create the mold (3d print)
2. Cast Ecoflex into the mold
3. Put texture as strain-limited layer
4. Create inflatable layer with Ecoflex
5. Put the inflatable layer at the teeth side
6. Pump air into it.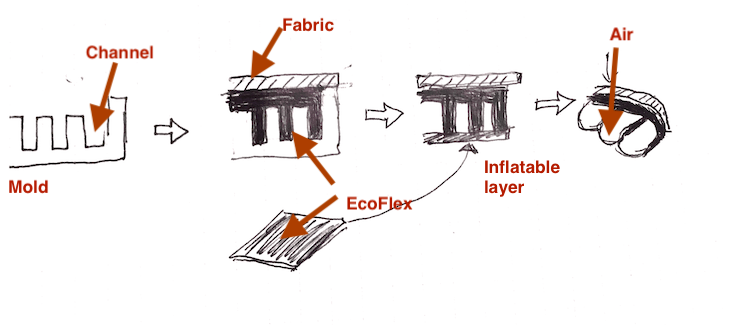 Mold design¶
I designed the mold of soft robotics using Fusion360. A typical hand-type actuator with five fingers (starfish-shaped design).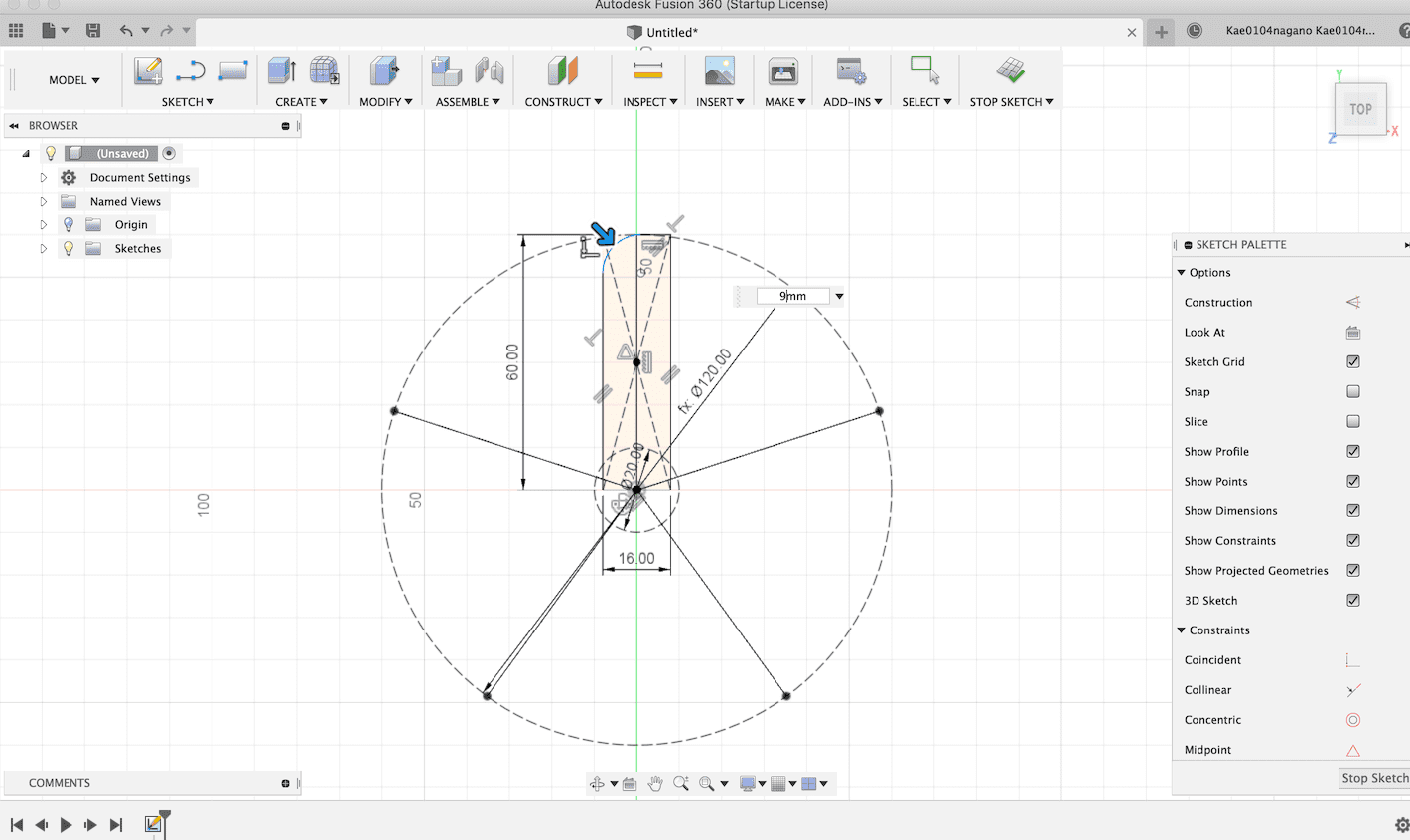 Using the circular pattern tool, sketched five fingers.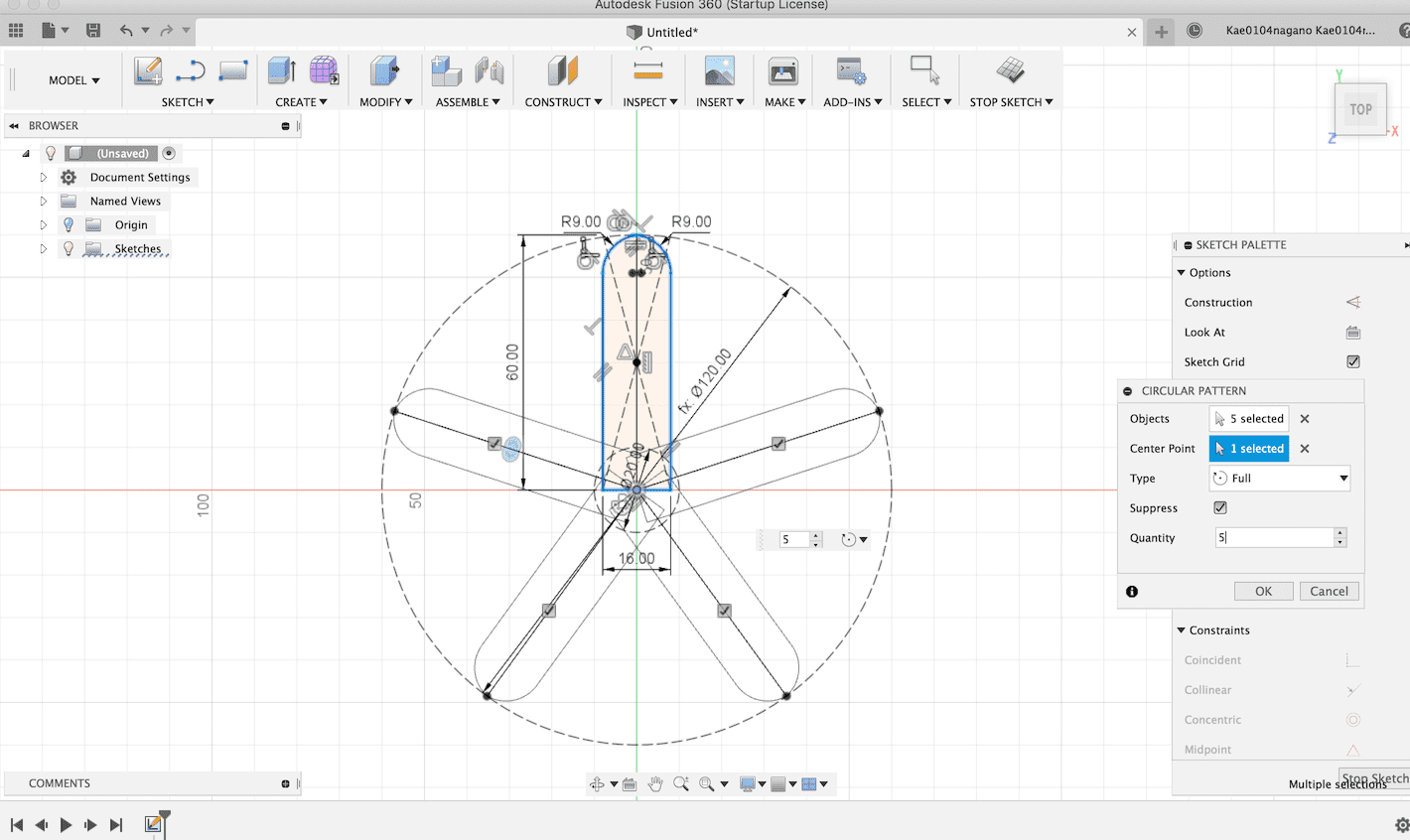 The outer line was offset by 1.70mm.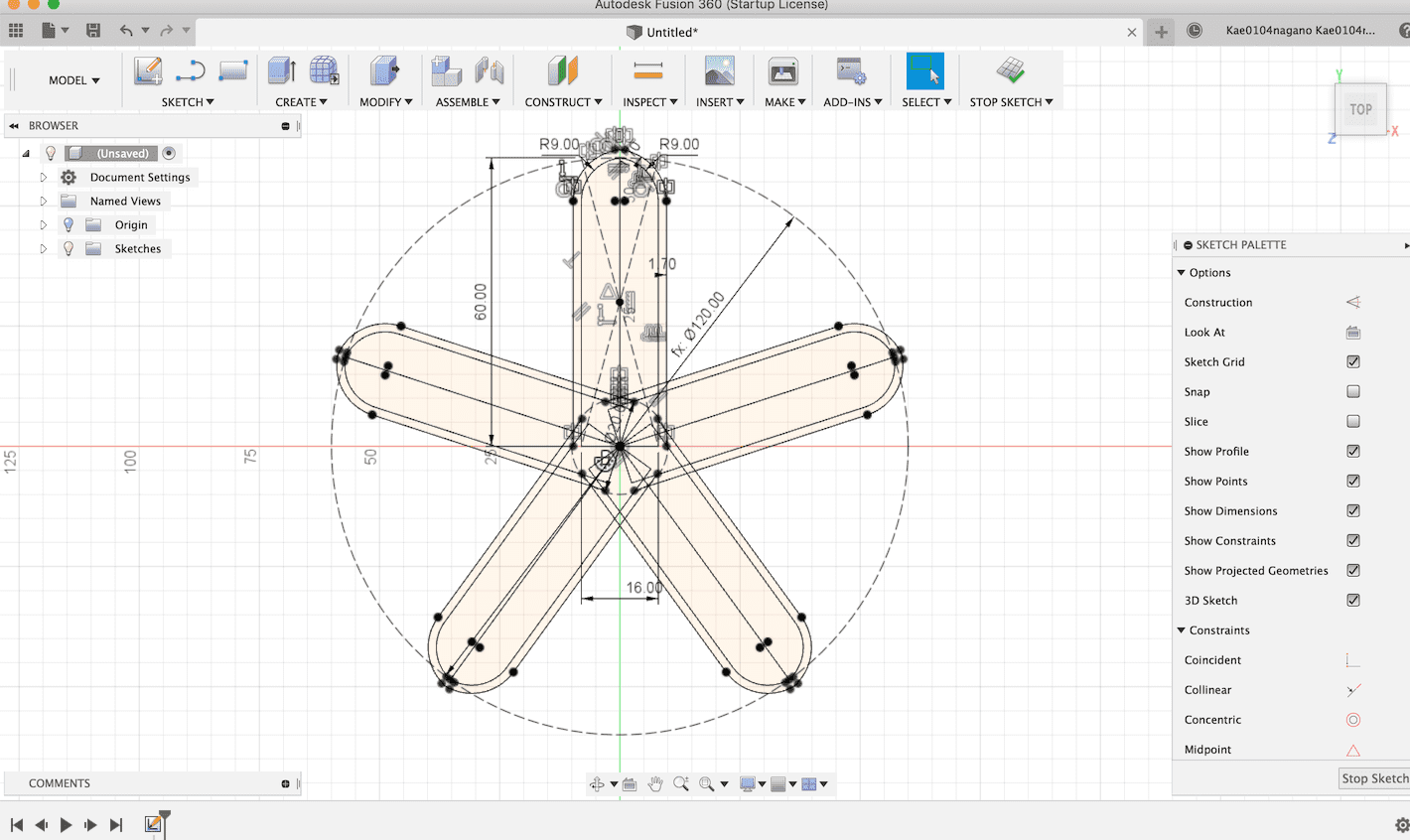 Excluded the starfish shape by 15mm.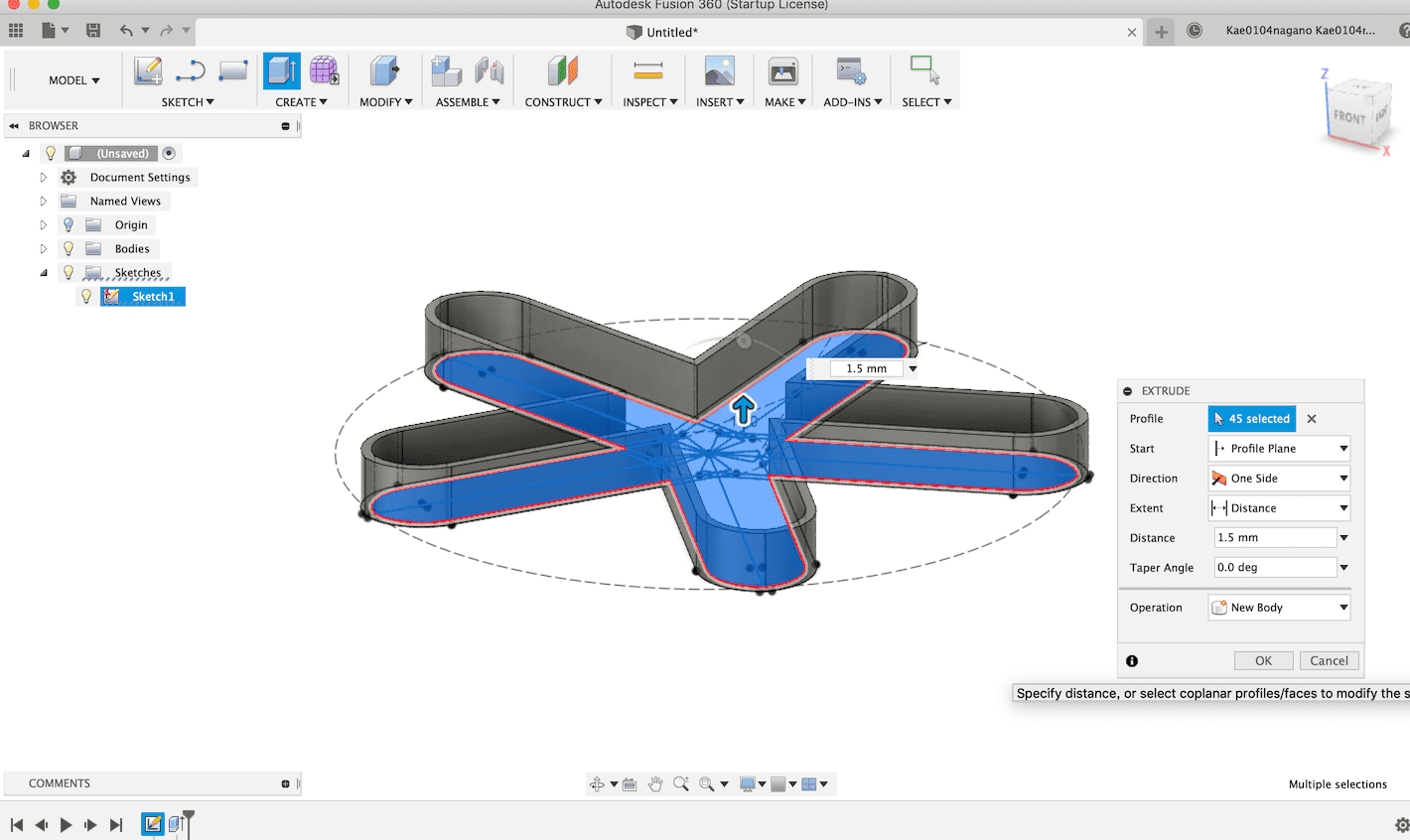 Sketched the inner channel that pass air.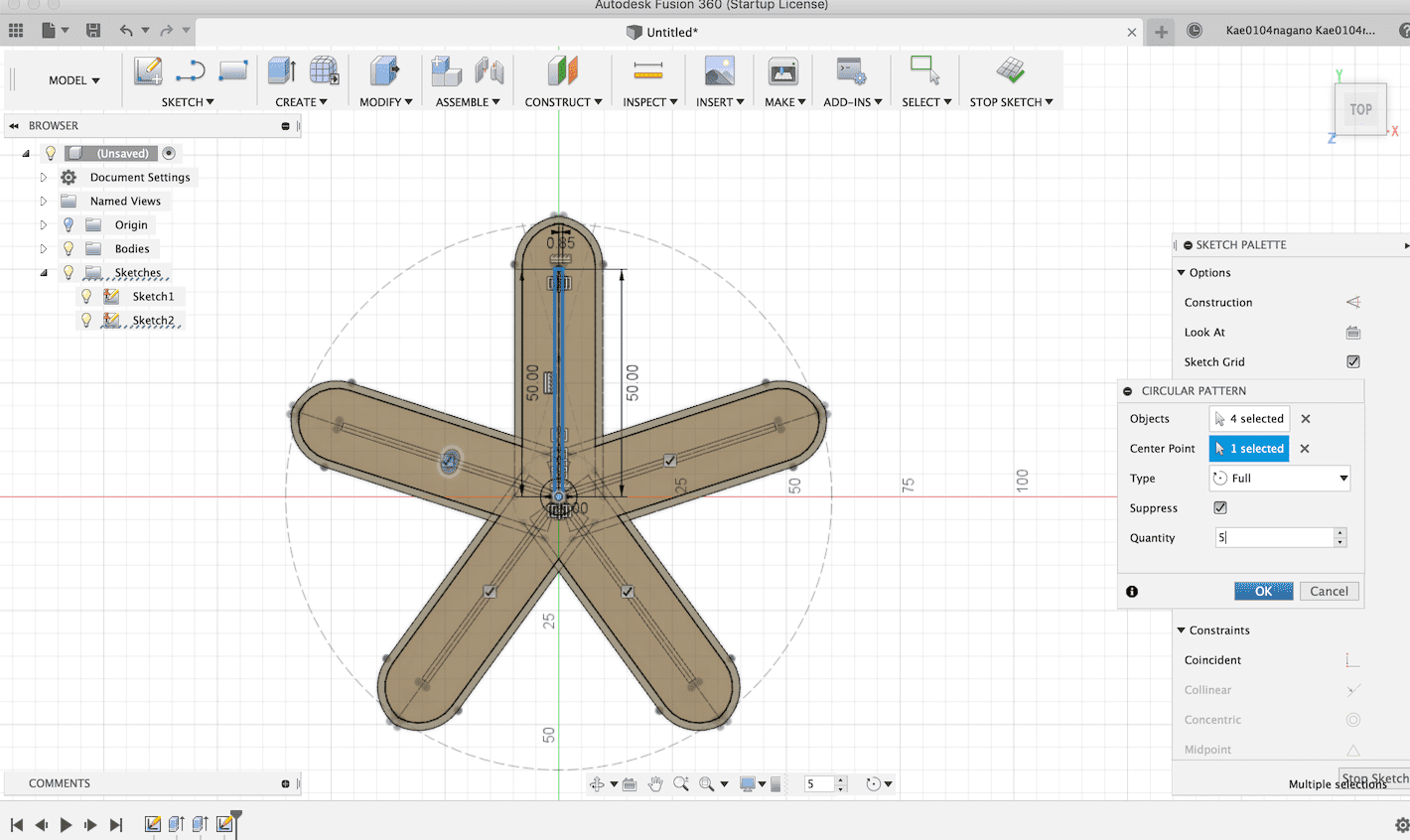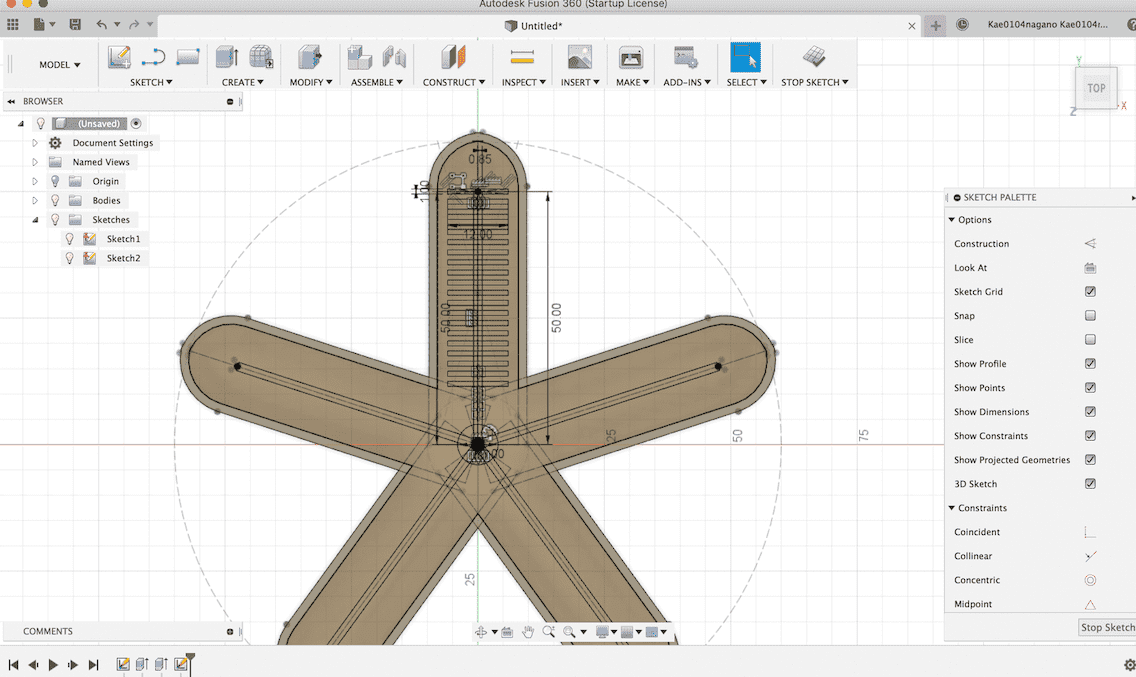 Created 5 patterns using a circular pattern.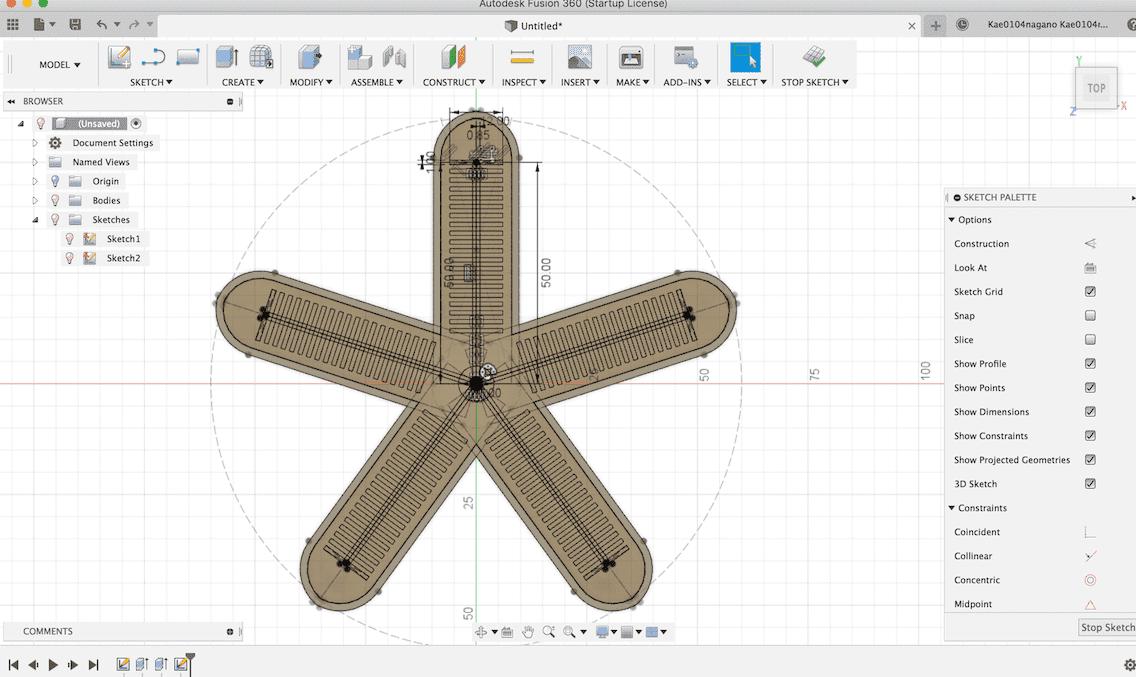 Excluded the pattern, then combined bodies.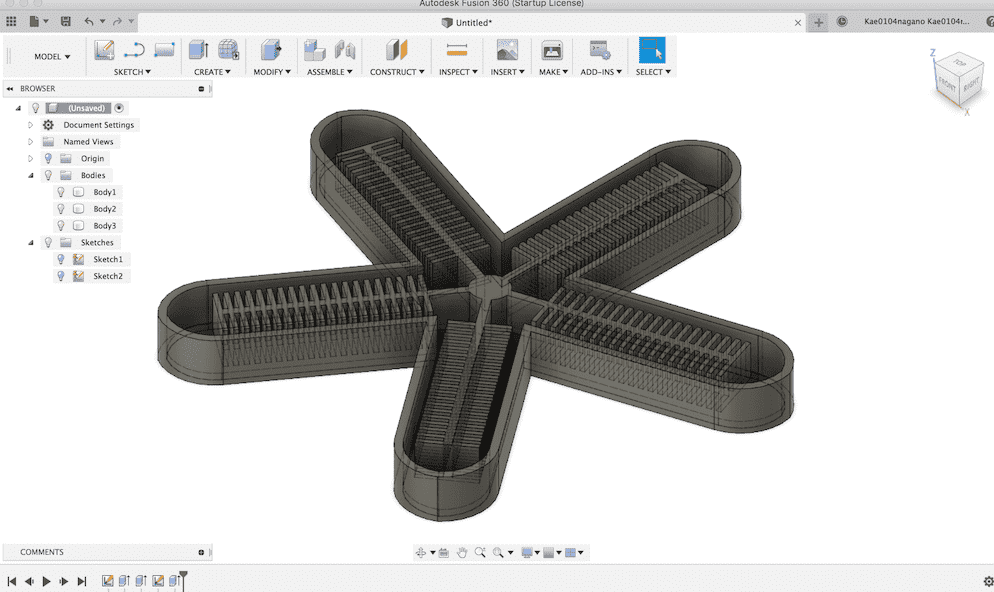 3D printing¶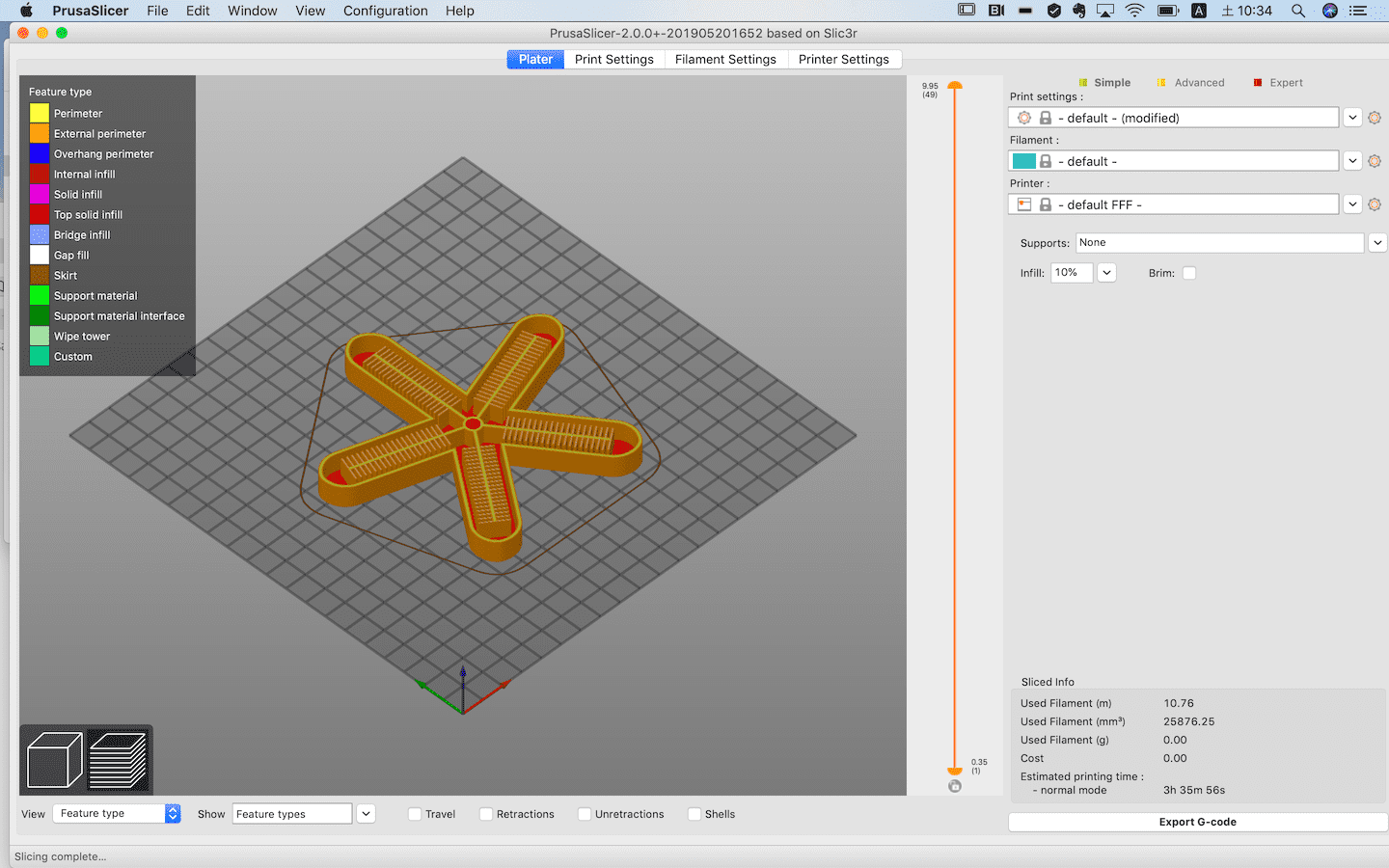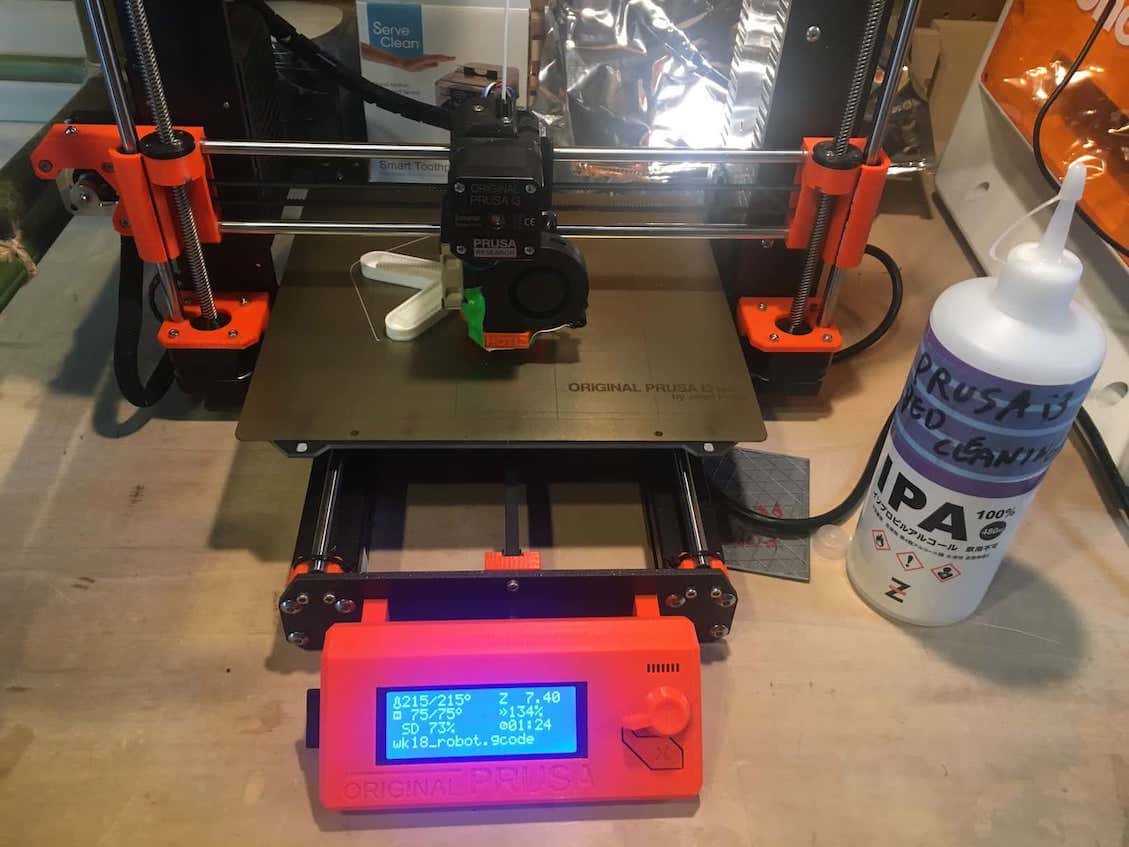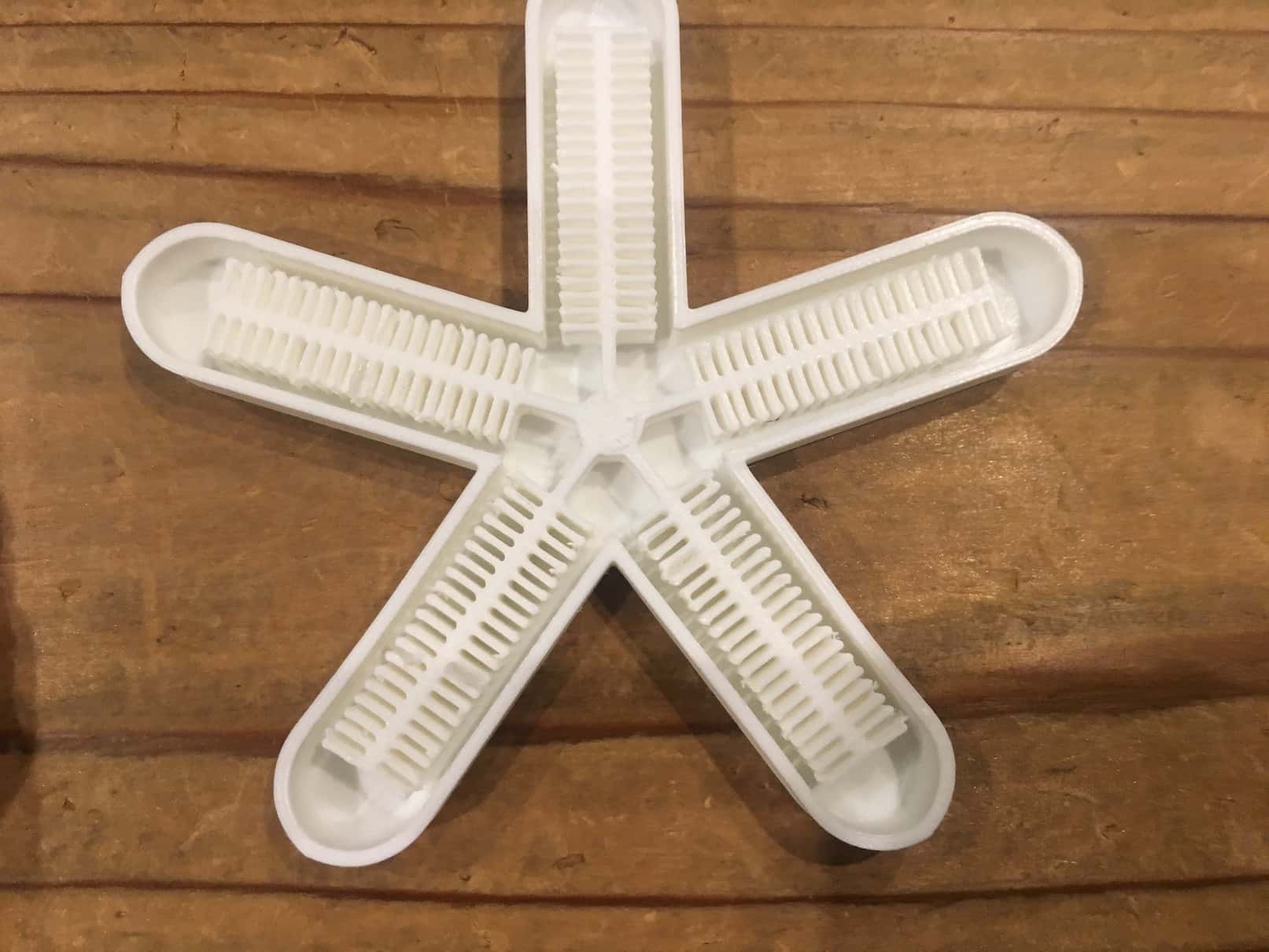 Casting¶
I used two flexible materials as follows. EcoFlex 00-50 was used at the Molding and casting week.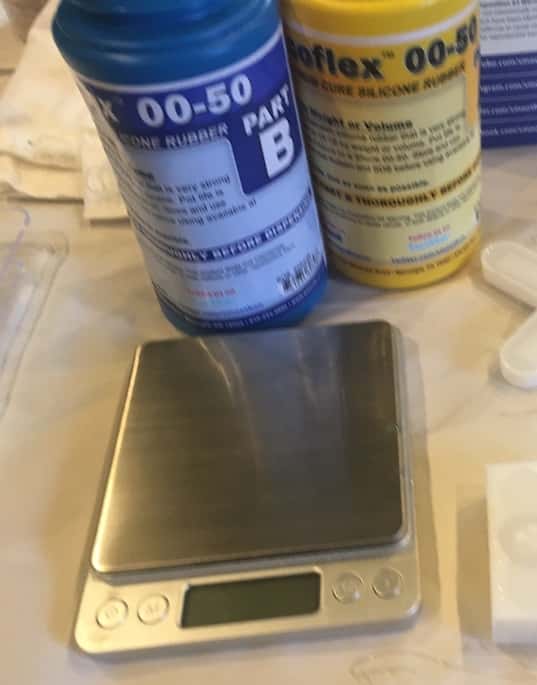 Ecoflex 00-50

Ecoflex 00-30
1st trial¶
I used the Ecoflex 00-30, that is softer than the Ecoflex 00-50 I. The casted parts were placed at the higher temperature place (sunny place) to shorten the cure time.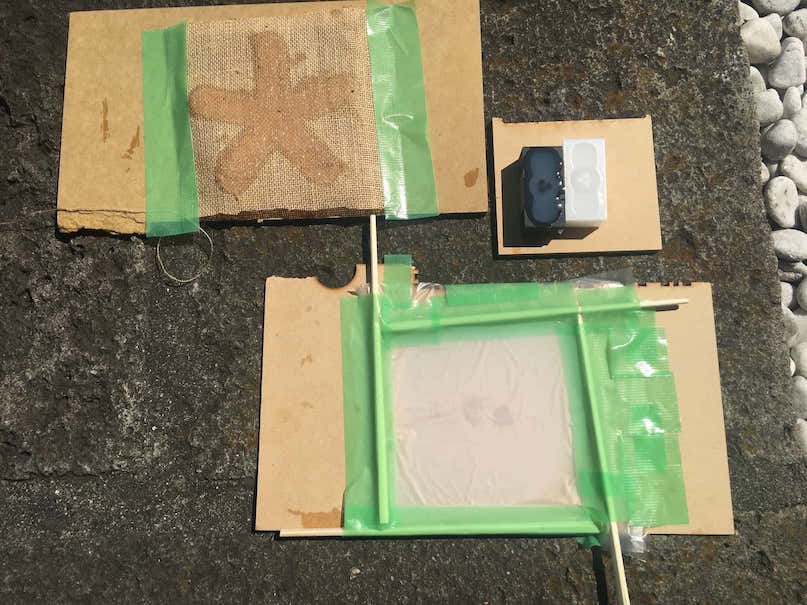 It was so hard to remove it from the mold, so some teeth were broken as follows.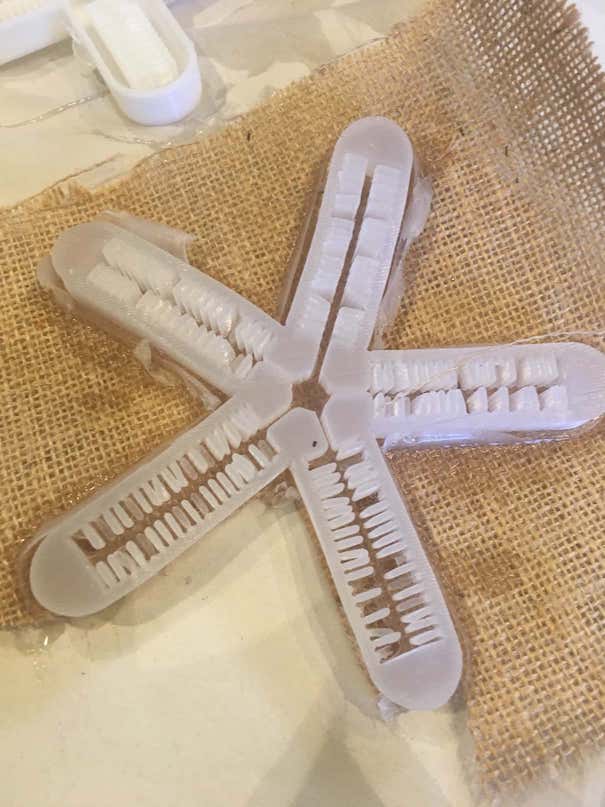 Anyway, I placed the inflatable layer on the side of the tooth, then sealed the seam with Ecoflex.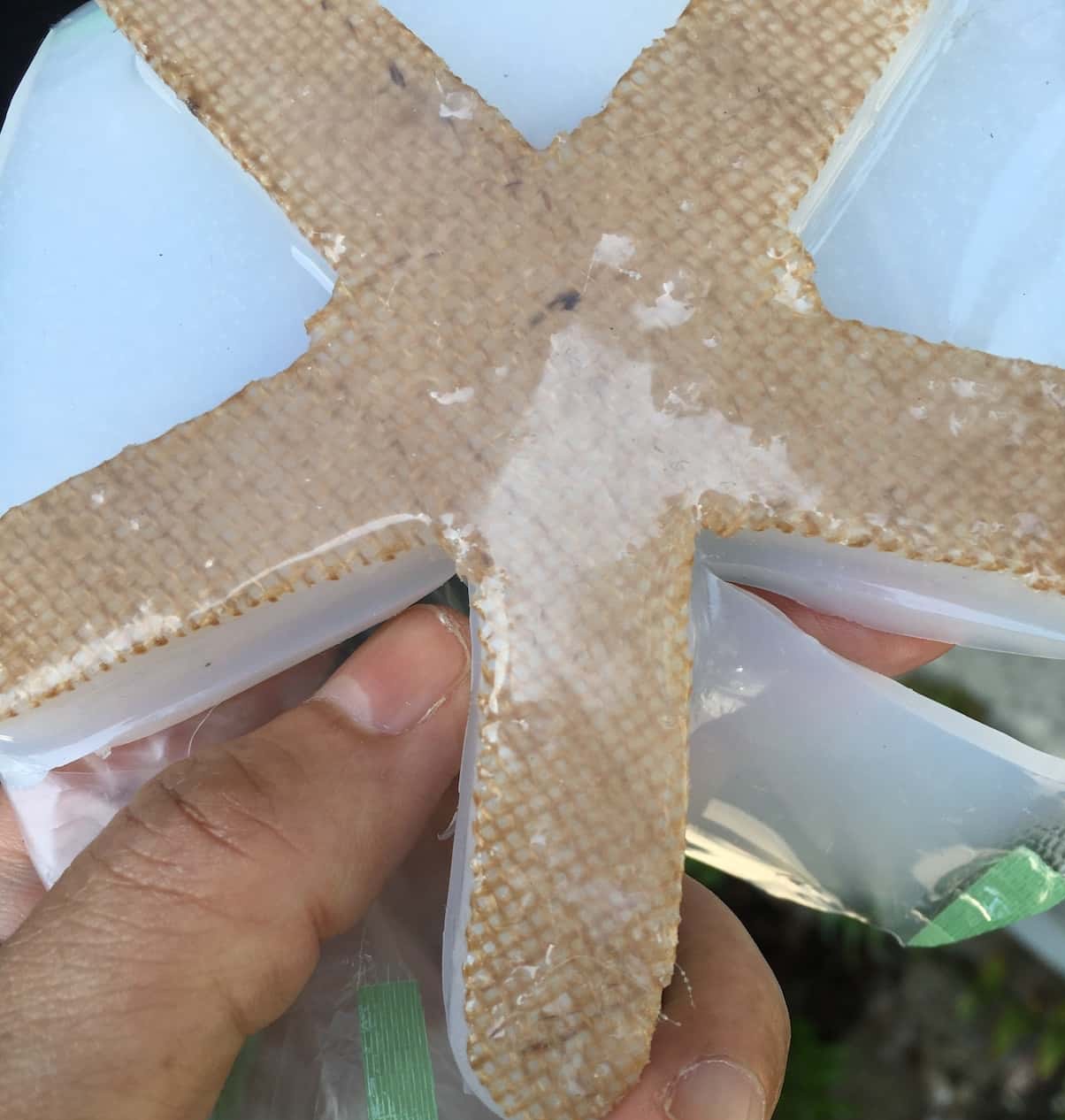 Air was pumped into the soft robot body.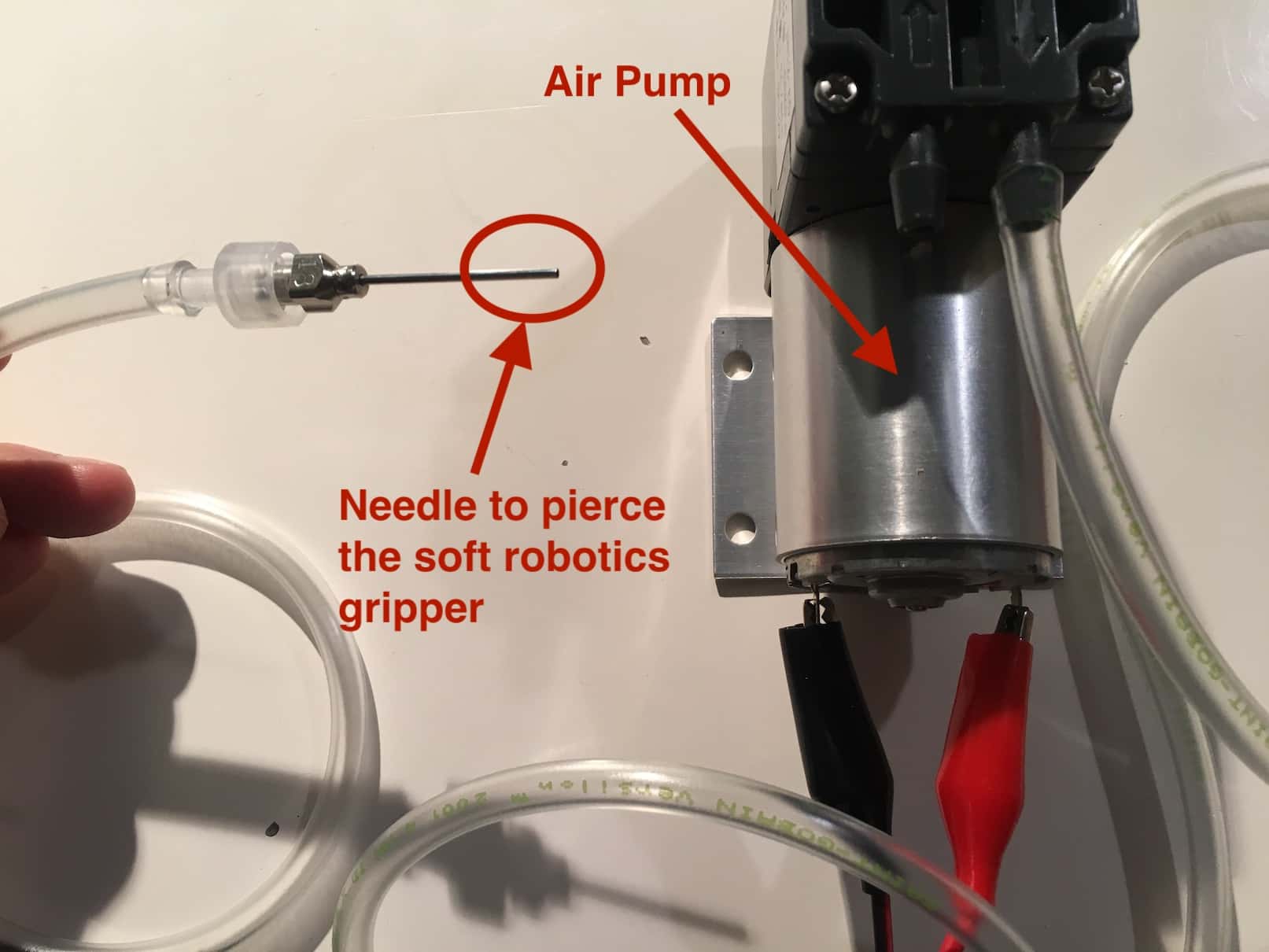 The soft robotics gripper began to inflate at first, but suddenly punctured as follows.

2nd trial¶
I tried Ecoflex 00-50 for the gripper body in the second trial. I asumed that the Ecoflex 0030 is so soft that it was torn off when taken out of the box. As for the inflatable layer, I continued to use the Ecoflex 00-30, as soft materials will inflate a lot.
The soft robotics gripper was inflated Successfully as follows. However, a hole was opened immediately … and I hold the hole with my finger. The structure was still weak.
Learning outcomes¶¶
I learned that the soft robotics is combination of mold design, material, thickness, air condition. It is necessary to evaluate more combination to make best gripper. For example, the space between the teeth might be too narrow for casting, and the thickness of the inflatable layer should be tuned.

It was interesting to create the air channel and inflatable layer considering the air flow. And I felt many possibilities in the biological movement.
Files¶