About me¶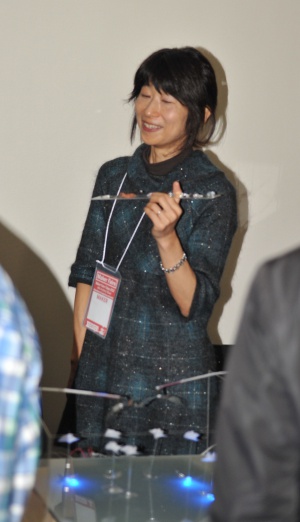 Hi! I am Kae Nagano. User experience (UX) researcher, work for Japanese electronics/entertainment company. My background is engineer, I studied electrical control engineering at University. So my first job was to develop embedded software to control consumer video recorder.
Regarding my private time, I love digital fabrication and I often demonstrate works at exhibitions such as Maker Faire. But my work has become stereotyped recently. That's why I'd like to improve my fab skills (especially mechanical design ) at the Fab Academy !
Private works
Fablab Kamakura¶
My node is Fablab Kamakura in the historical city "Kamakura". This is the first Fablab in Japan and old warehouse called "Kura" has been relocated. Kamakura is a member of 'Fab city' now, and even when I am doing fab, various people come to the lovely space.