10. Molding and Casting#
Author : jun kawahara (Fablab Kamakura)
Date created : 03/01/2019
modified: 03/23/2019 (Kai Naito)
Class site#
Class video#
授業内容まとめ#
Assignments & Goal#
Refer to Assessment page
:confused: Not yet updated for 2019 evaluation standards
Group assignment

Review the safety data sheets for each of your molding and casting materials
Make and compare test casts with each of them

Individual assignment

Design a 3D mould around the stock and tooling that you'll be using, machine it, and use it to cast parts.
Learning outcomes#
Design appropriate objects within the limitations of 3 axis machining
Demonstrate workflows used in mould design, construction and casting
Have you?#
Explained how you designed your 3D mould and created your rough and finish toolpaths for machining
Shown how you made your mould and cast the parts
Described problems and how you fixed them
Included your design files and 'hero shot' photos of the mould and the final object
FAQ#
Should I read the MSDS and TDS this week?#
Answer: Yes, always.
I want to only make a wax mould, and cast something in it. Is that acceptable?#
Answer: Only after you learn and go through the 3 step process. To break the rules, you have to master the rules.
Can I 3D print the mold? Can I do a lasercut?#
Answer: No, for this assignment you must mill the mould using a CNC milling machine.
補足:#
前々回に引き続き時間がないので、SRM-20で切削する型のデータをローカルセッションまでにつくってくるとスムーズです。
Again, very limited time this week. Please prepare your mold data ready for machining.

モデリングワックスの寸法はIndividual assignmentセクションをみてください!
Reffer to "Individual assignment" section for the dimension of modeling wax.

個人課題について(今週のゴール)

シリコン型をつくる3ステップの鋳造プロセスを学ぶ

ローカルセッションで行う型の制作プロセスはこちらを参考にしてください。

三軸のマシニングを学ぶ

粗加工と仕上げ加工の二つのツールパスをつくる
Individual assignmentセクションを参照

グループ課題について

各ラボ最低1つドキュメンテーションがあれば要件はクリア(ただし課題に全員が関わったことを見せる必要がある)。ラボの中で複数グループをつくってもOK。
グループページのアップロードの仕方
鎌倉ラボページを自分のPCへcloneして、docs/assignment配下のマークダウンファイルを編集し、commitをpushする。
各々個人ページからグループページへのリンクをはること。
Agenda#
Group assignment#
SDS#
individual assignment#
つかう材料 Material

Ferris File-A-Wax Blue
Size : 147 x 88 x 37mm (Actual mesurement 実測値)

ラボのエンドミル Tools

1/8inch (3.18 mm) long 4FL SE
1/8inch 2FL BN
1/16inch 2FL BN

マシニングの注意点 Notes on machining

2種類のツールパスをつくる

ラフカット(粗加工):材料を効率的に取り除くためのレイヤー状のパス
フィニッシュカット(仕上げ加工):谷を降り山を登るように3次元的にミルを動かす
※ステップオーバーを小さくすることで、限りなくスムーズな仕上がりにすることができる。しかし、切削時間とのトレードオフなので、時間から逆算すること。

ツールについて

スクエアエンド:スクエアでも上述の3次元的なパスにすることで、仕上げ加工ができる。
ボールエンド:スクエアより細かいところまで刃が入る。水平な面を削る場合はスクエアよりかえって時間がかかる。
XTRA LONG : より深いポケットを切削できる。ただしバイトが曲がるので、ランアウト(軸ブレ)が大きい。
※1/8inchが今週の課題用としてオススメ
※シャンクとコレットが材料にぶつからないように注意すること(特に深くポケットを掘ろうとする場合)
例えば、ポケットの壁にテーパーをかけるとシャンクとコレットが入るスペースができる。


型のデザインについて

Vent(空気の抜け道)の位置


気泡を取り除く方法

stirring(攪拌) : 垂直方向に混ぜるのではなく、水平方向に混ぜると気泡が生じにくい
pouring(注ぎ) : 水平な天井があるような型なら、少し傾けて注ぐと気泡が入りにくい
painting(塗る) : 造形の細かい箇所は筆で材料をペイントしてから注ぎ込む
vacuum(減圧) : デシケーターなどを使い、容器内の気圧を下げて気泡を抜く
他、たたく、振動を与えるなど
polymers#
Polymers consist of repeating molecular units (monomers).
Here are examples.
Polyl(lactic acid) (PLA)(ポリ乳酸)#
monomer: lactic acid(乳酸)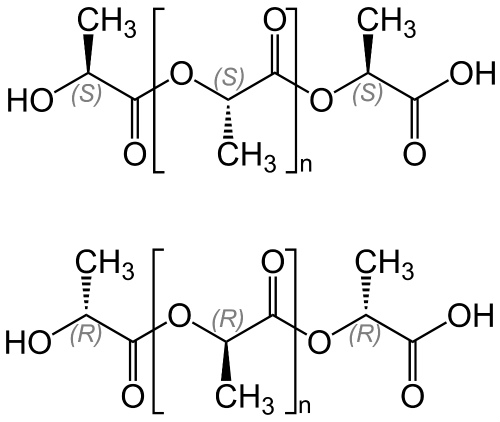 Acrylonitrile butadiene styrene (ABS)#
monomers: acrylonitrile(アクリロニトリル), butadien(ブタジエン), and styren(スチレン)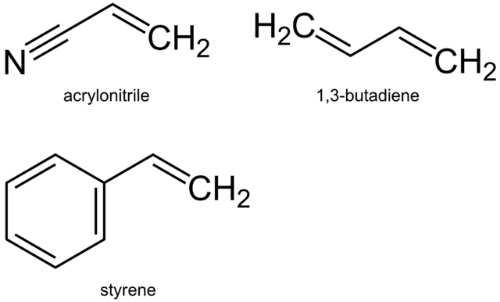 Polyethylene terephthalate (PET)#
monomers: ethylene glycol(エチレングリコール) and terephthalic acid(テレフタル酸)

Polyurethane(ポリウレタン)#
monomers: polyisocyanate(ポリイソシアネート), polyol(ポリオール)

SDS of Smooth-Cast 300#
Smooth-Cast 300 consists of Part A and B.
Ingredients of Part A are isocyanates.


If you want to know what its structure looks like, google it using CAS number like, "CAS:101-68-8"
4,4 Methylene bis(phenylisocyanate)(MDI)

Benzene, 1,1'-methylenebis[4-isosyanato-], homopolymer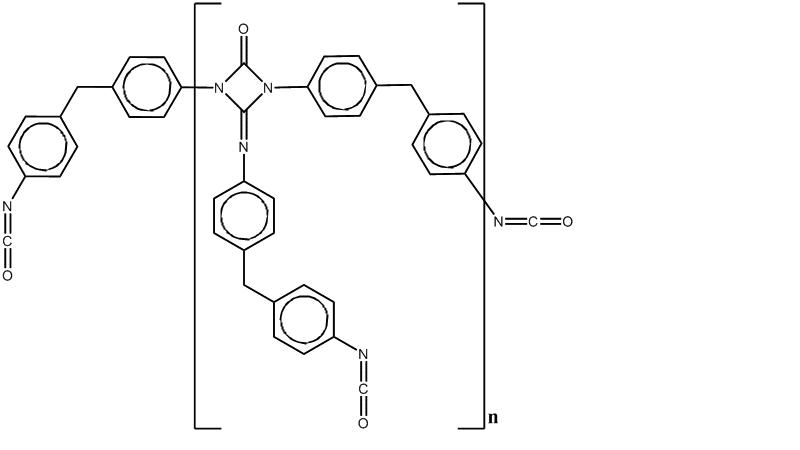 Ingredients of Part B is disclosed in SDS, but it must be polyols, which is containing a bunch of -OH group.
For next week…#
Graduation ceremony will be taking place on 4th of August at Cairo.

Recitaion:

on Monday 9:00 EST, 23:00 JST

Asia Regional Review:

on Tuesday 13:00-14:00 JST or 22:00-23:00 JST
video conference for meetings:
https://bluejeans.com/fabevent/1248

Class on Wednesday 9:00 EST, 23:00 JST