12. Output devices#
Group assignment#
measure the power consumption of an output device**
Servo Motor#
We noticed that the voltage level was not constant during motor operation. A large voltage drop happened occasionally.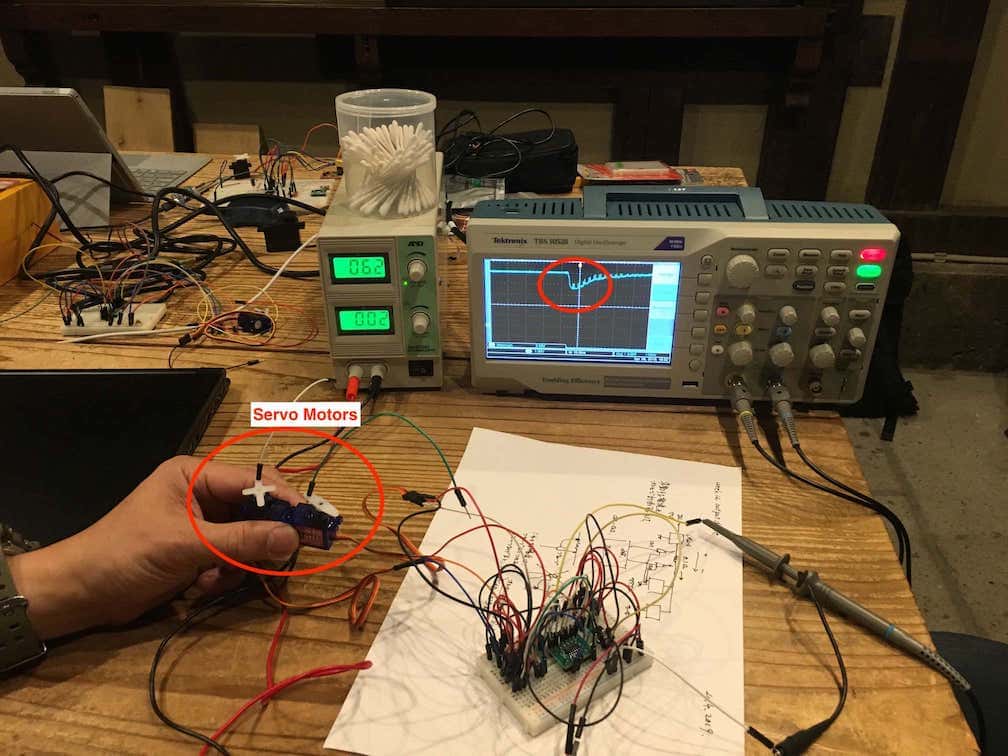 With the advise of Kamakura instructor, we measured the non stable voltage level with oscilloscope.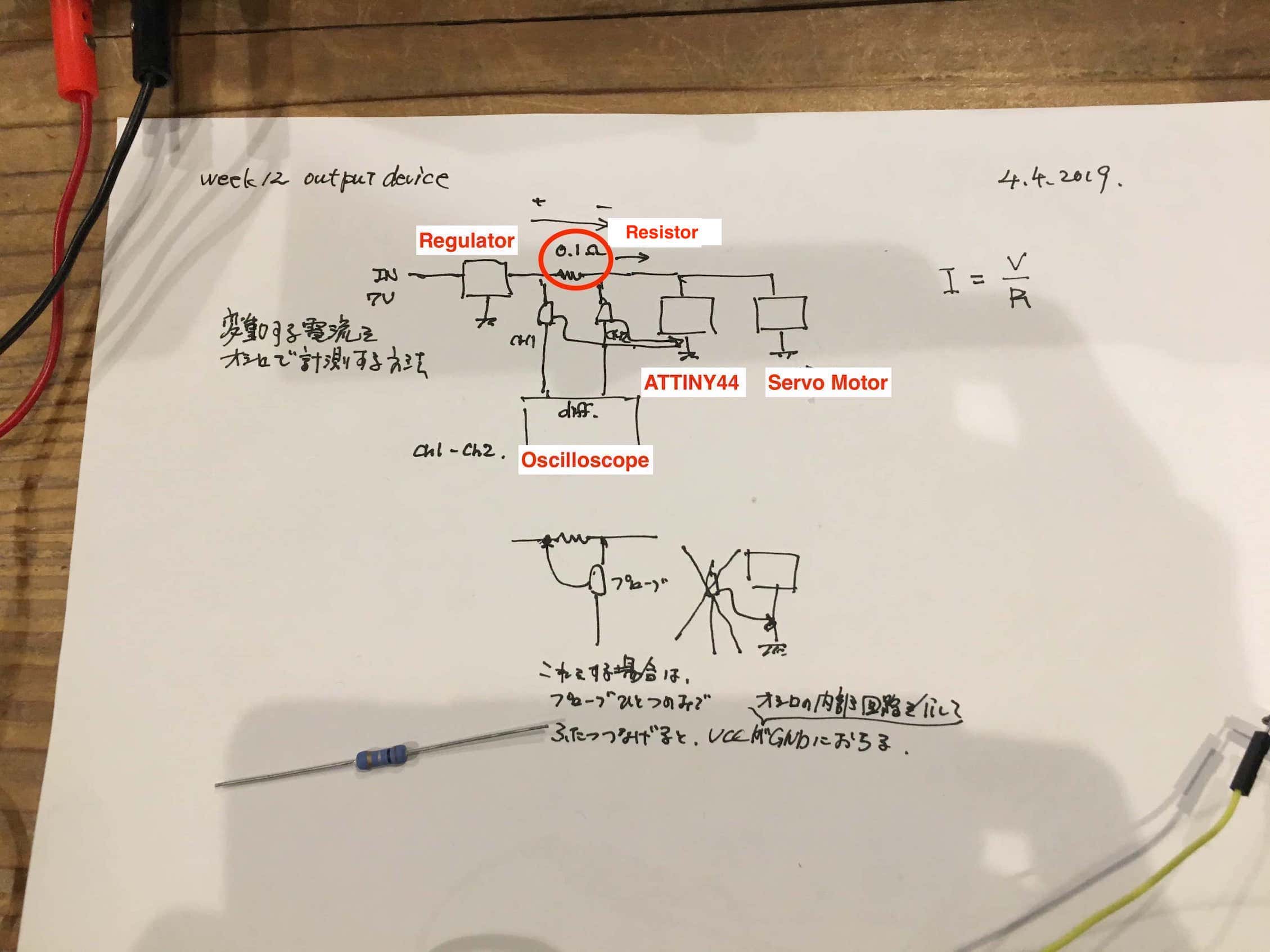 Connect 0.1Ω cement resistor between the regulator and micro controller.
Connect CH1 probe to resistor.(Regulator side)
Connect CH2 probe to resistor. (Micon side)
Measure the difference between CH1 level and CH2 level using auto calculate function of the oscilloscope.