About me¶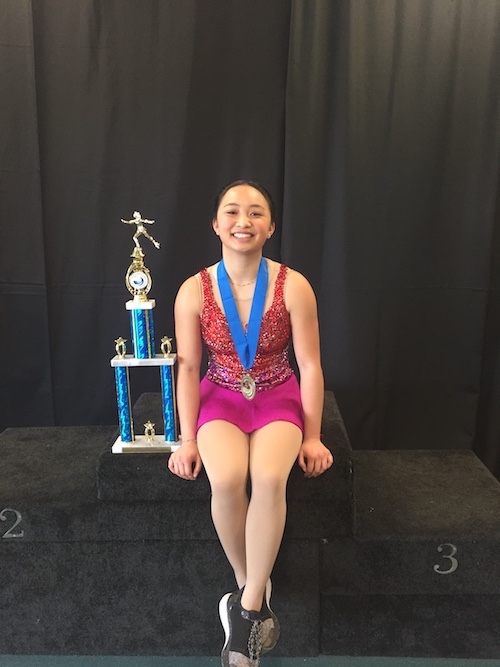 My name is Maxine Tan, and I am a student at Charlotte Latin School. I really want to pursue engineering as a career, so FabAcademy will set me up really nicely for that!
Work¶
From April 2018 through August 2018, I worked with Nigel Zheng in the Mechanical Engineering and Engineering Science department at UNC Charlotte. I did motion analysis on a study focused on the effectiveness of different types of total knee replacements (TKA).
In the upcoming summer (summer 2019), I will take an internship at Duke underneath Ken Gall in the Mechanical Engineering Department.
Fab Academy Student Agreement¶
The Fab Academy is responsible for:
Teaching principles and practices of digital fabrication
Arranging lectures, recitations, meetings, and events for the class
Evaluating and providing feedback on student work
Offering clear standards for completing assignments
Certifying and archiving student progress
Supervising class preparation
Reviewing prospective students, instructors, and labs
Providing central staff and infrastructure for students, instructors, and labs
Fund-raising for costs not covered by student tuition
Managing and reporting on the program's finances, results, and impacts
Publicizing the program
Promoting a respectful environment free of harassment and discrimination
I am a Fab Academy student, responsible for:
Attending class lectures and participating in reviews
Developing and documenting projects assigned to introduce and demonstrate skills
Honestly reporting on my work
Working safely
Leaving workspaces in the same (or better) condition than I found them
Participating in the upkeep of my lab
Ensuring that my tuition to cover local and central class costs is covered
Promoting a respectful environment free of harassment and discrimination
Signed by committing this file in my repository,
Maxine J Tan