Molding and Casting Group Project
Group Assignment:
EASYL 940
Handling and storage
Keep containers tightly closed and properly labeled. Store in a cool, dry, well-ventilated place, away from heat, direct sunlight, strong oxidizers and any incompatibilities. Store in approved containers approved containers and protect from physical damage. Keep containers tightly sealed when not in use. The Indoor storage should comply with local regulations and appropriate fire codes. Containers Containers that have been opened should be carefully resealed to prevent leakage. Empty containers retain residues and may be hazardous. may be hazardous. Avoid contamination of water.
Respiratory protection is not normally required when using this product with adequate local exhaust ventilation. Wear impervious gloves, such as butyl rubber, neoprene or PVC.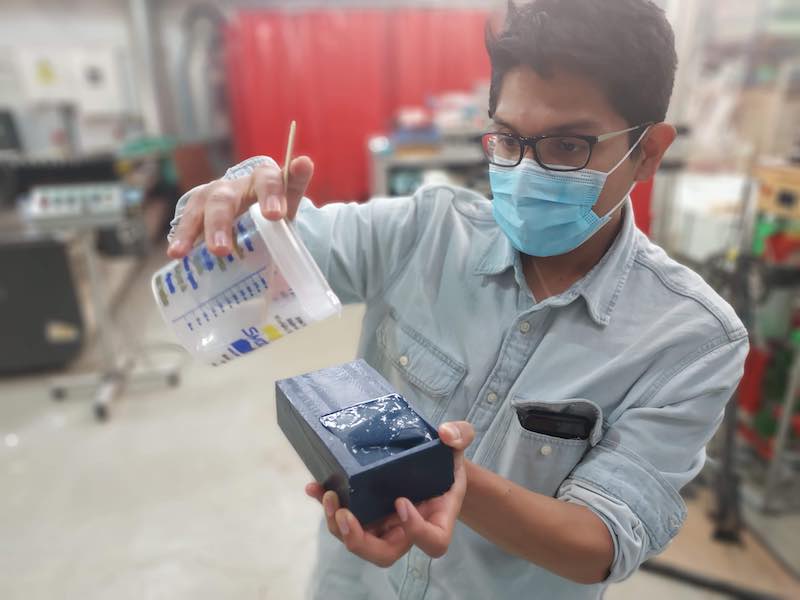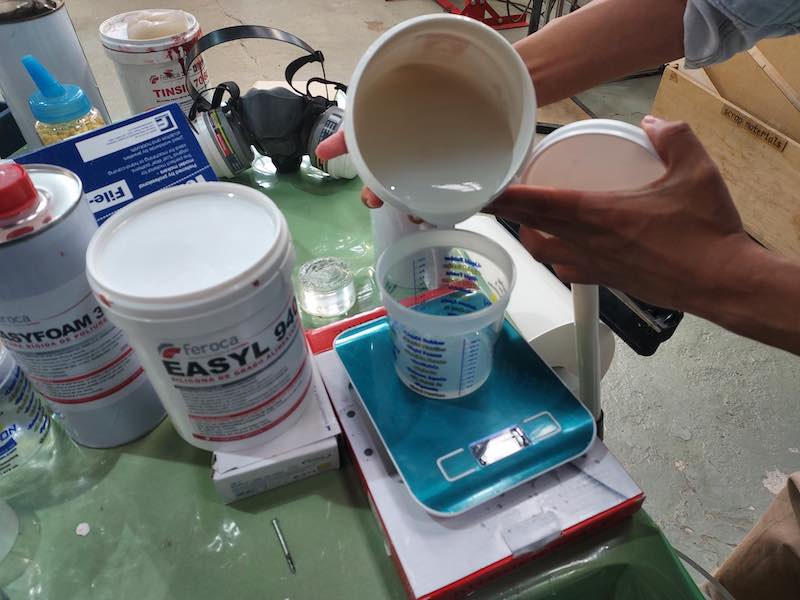 EASYFOAM 300 POLIOL
Handling and storage
Avoid contact with skin and eyes, inhalation of vapors and mists.
Do not use empty containers that have not been previously cleaned.
Before carrying out transfer operations, make sure that there are no incompatible waste materials in the containers.
Contaminated clothing should be replaced before entering the lunch areas.
Do not eat or drink while working.

Use in adequately ventilated areas.

Eye protection:

Goggles with side shields.

Skin protection:

Safety footwear.
Protective clothing against chemical agents.

Hand protection:

Gloves with long cuffs.
NBR (nitrile-butadiene rubber).
NR (natural rubber, natural latex).

Respiratory protection:

Full face masks/semi masks/quarter masks.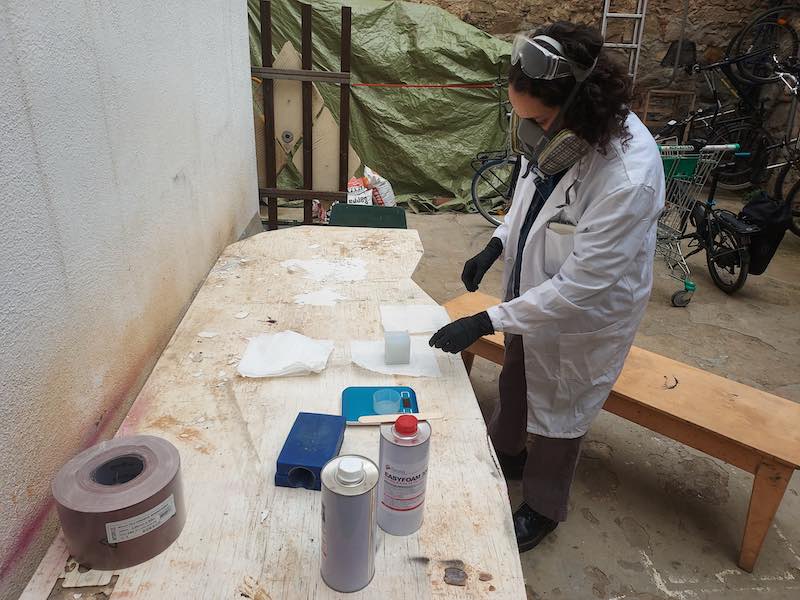 It's important to clamp the mold with some flat sufaces on each side to distribute the presure and not deform the mold.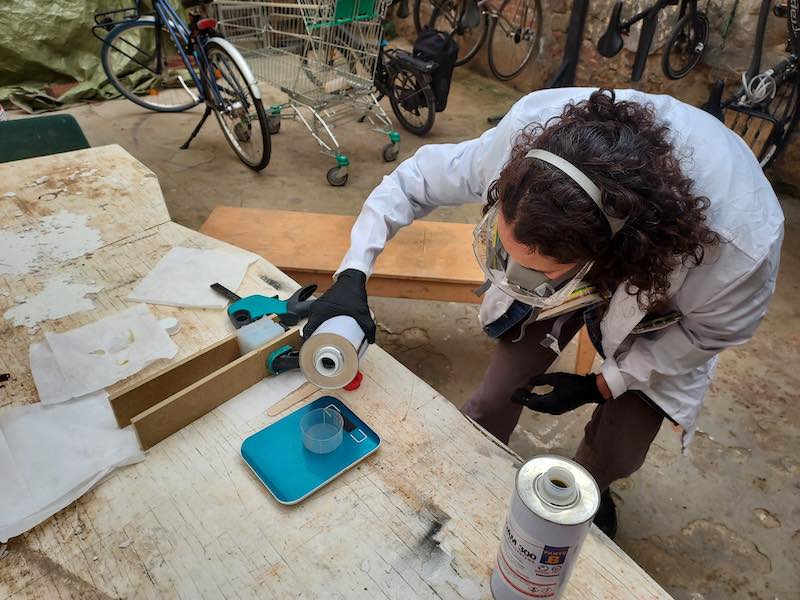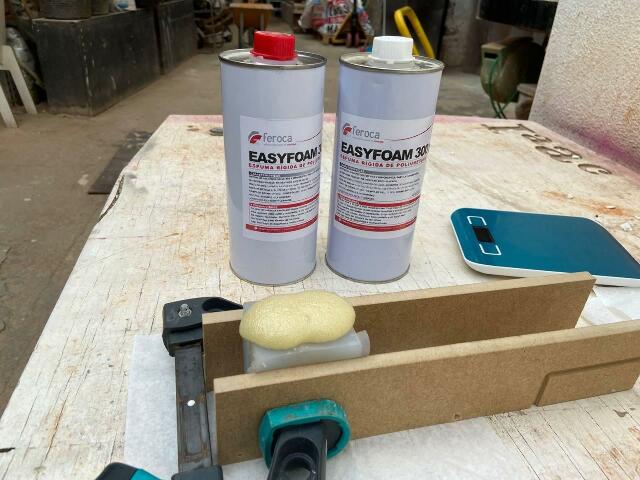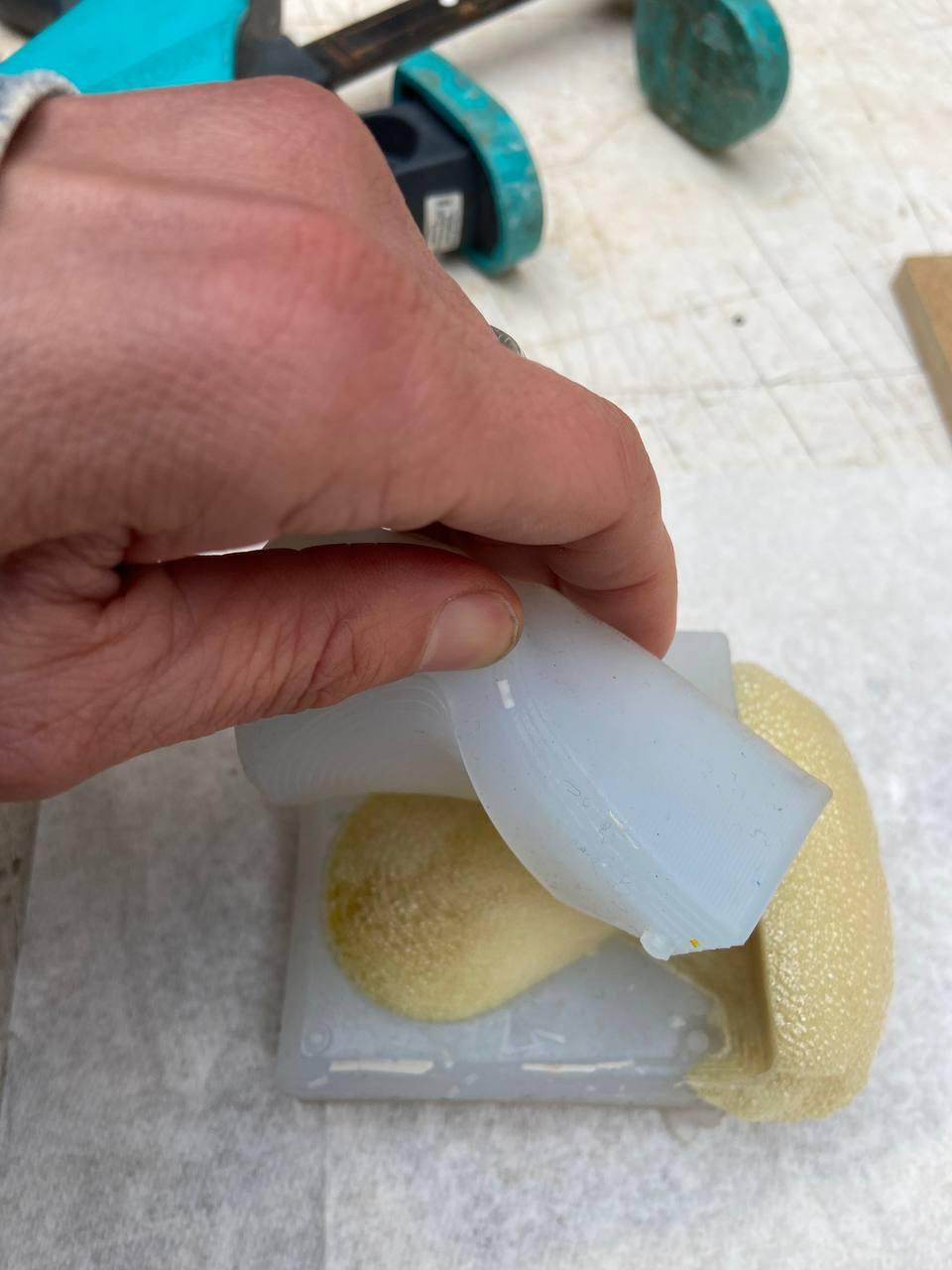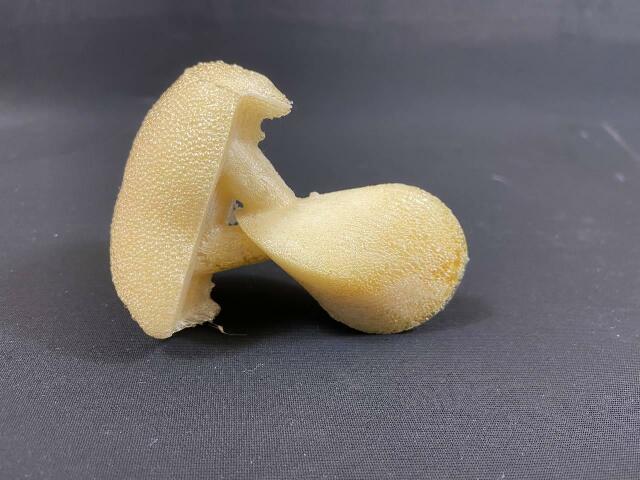 Easy Crystal
Handling and storage
Materials such as sulfur, tin or condensation silicones, metals, urethanes, and polyesters can inhibit the cure of the silicone. silicone curing. Avoid contact with these materials.
It should always be kept tightly closed and in a cool place.
It is a NON HAZARDOUS and NON TOXIC material but even so it is advisable to keep away from mouth and eyes.
If the silicone has lumps due to the passage of time, mix thoroughly before use.
12 months from batch date, stored at 24 ºC and in its unopened containers.
If the silicone is older than 12 months, it is advisable to test before use
Translated with www.DeepL.com/Translator (free version)