About Me¶
My background¶
I graduated with an architecture degree from the University of East London in 2013. Since then, I have developed an interest in the culture of making and the experimental approach to architecture. I enjoy getting my hands dirty most of the time. I am also a very detail oriented and analytical person (next time you see me with a frown on my face, I'm probably coming up with one of the world's brightest ideas!). My top 1 strength is "Input". Therefore, most of the time I tempt to collect necessary and unnecessary stuff. This includes and is not limited to fabrics samples, boarding passes, badges, empty perfumes bottles, and of course information. I worked in different architectural practices where I gained extensive experience in the field. I also worked for three years in academia, where I really appreciated the concept of giving and benefiting others. I am currently working as a creative director and co-founder of MAZJ; a co-working space in Al Khobar, Saudi Arabia specialized for architects and designers.
Previous work¶
Below are some examples of my work which vacillated between exploring with digital fabrication and traditional craftsmanship.
1:1 Monocoque Structure¶
This project is a prototype for the monocoque wooden technique used in the making of the world war II planes. I got to explore this technique during my final year at University, in which I later adopted in the design of my final building proposal.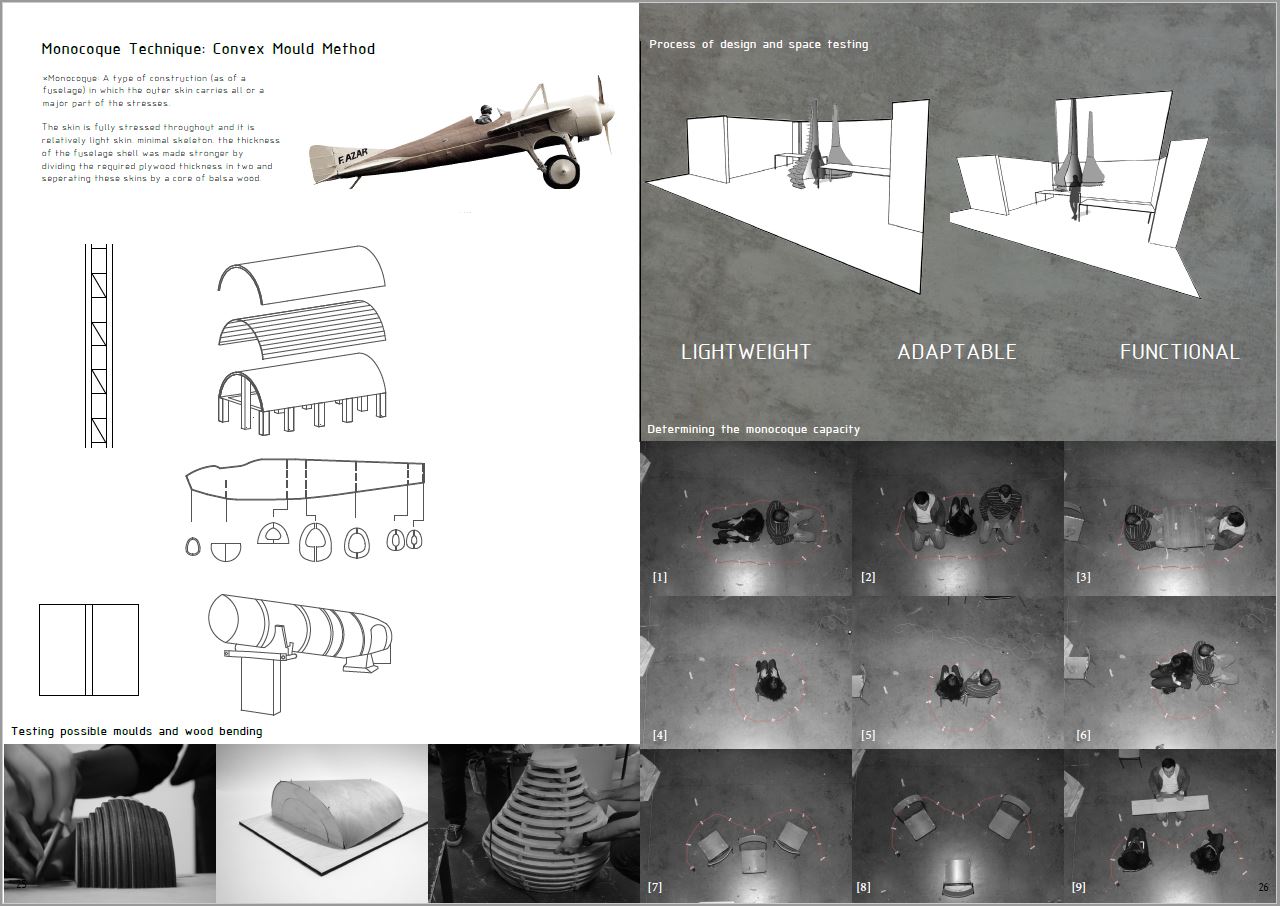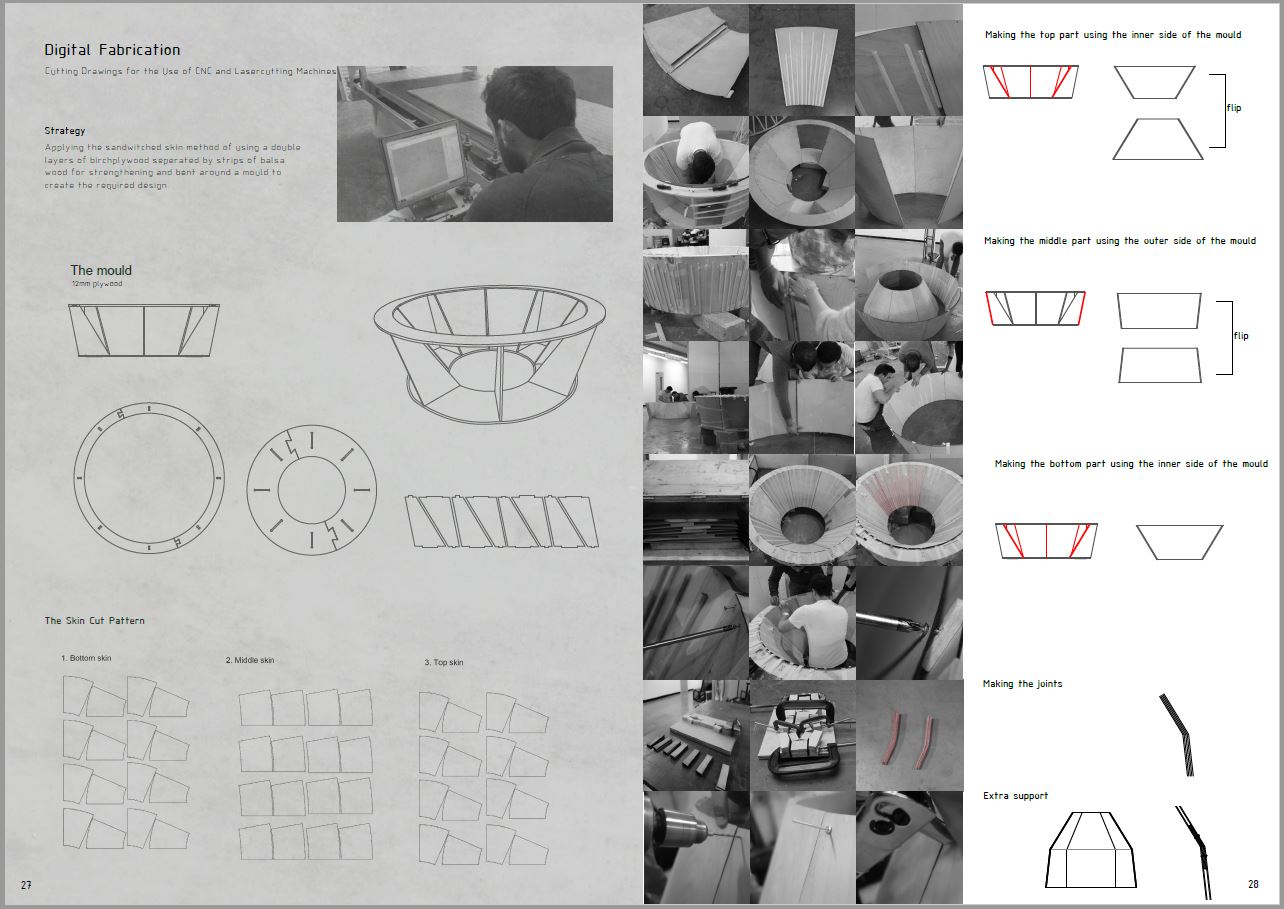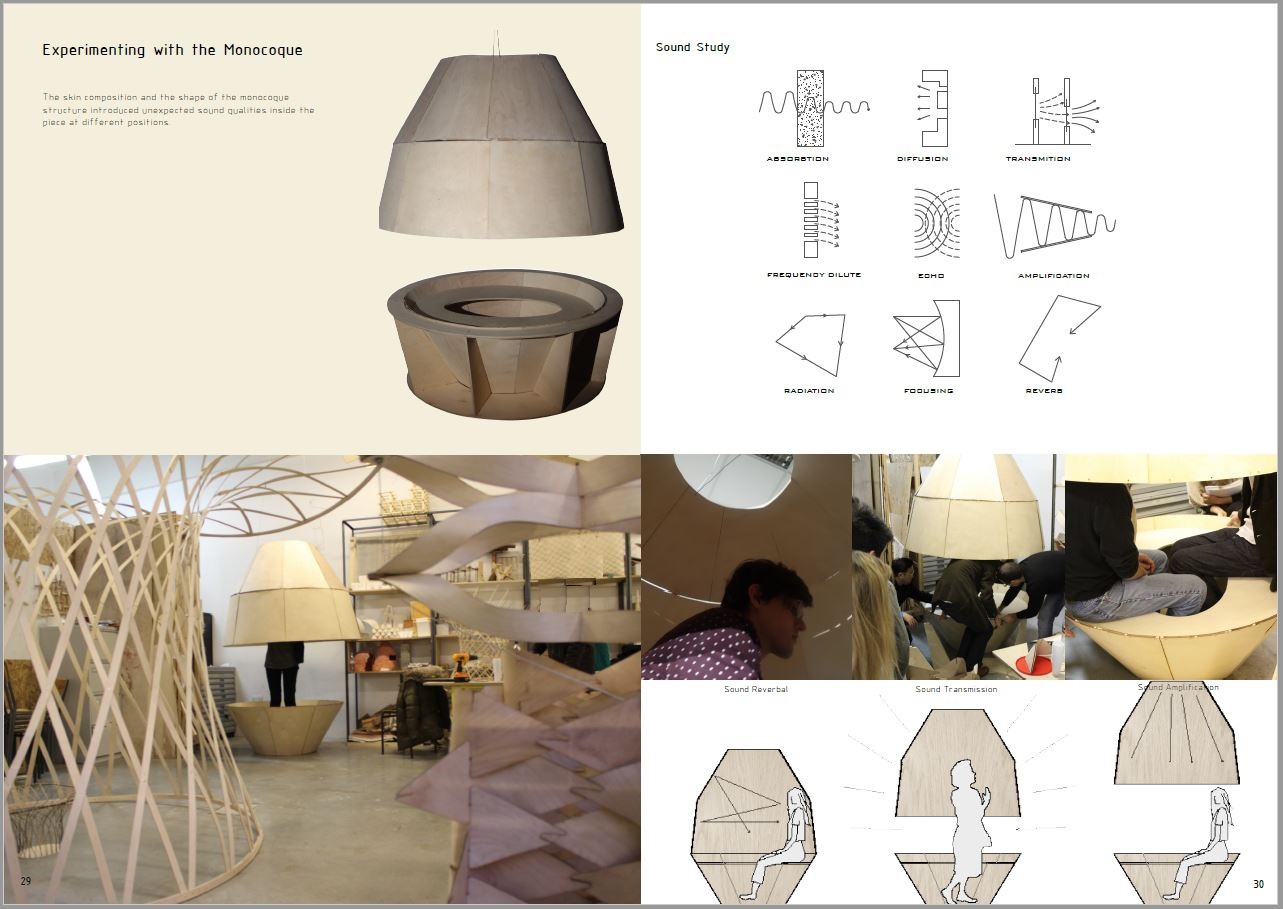 Informed Clay: Robotic 3d printing¶
This project is the result of a 3 days workshop in which we explored the process of matter-code-machine interaction to examine the potentiality of creating full scale clay objects using robotic 3d printing technology.