About me¶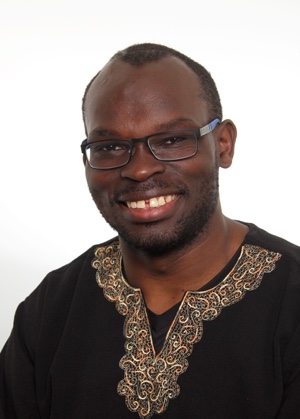 I am an "out-going introvert" from Kenya who has been living in Finland for about 11 years. I am a postdoctoral researcher in the OASIS research unit at the Faculty of Information Technology and Electrical Engineering, University of Oulu. I teach and also assist in teaching different Master-level courses. I enjoy playing football, a bit of scrabble and chess, reading, writing, occasionally binge-watching tv programmes and generally meeting people.
My background¶
My research ranges from the design of persuasive systems to understanding human behaviour and how technology influences behaviour. A brief overview of my research is available from here. I defended my PhD in 2018 Spring. I have a Msc. in Information Processing Science (from University of Oulu), BBA. in Business Information Technology (from Lapland University of Applied Sciences), and a Diploma in Business Administration from Kenya.
Previous work¶
I am a bit familiar with the digital fabrication process as I have previously participated in a basic course on the principles of digital fabrication where we were introduced to the fabrication process and electronics programming. In fact, my final project will be an extension of the work we did in that course two years ago.
Why Fab Academy?¶
My main motivation is to further learn about the principles of digital fabrication and gain new skills in designing and developing interactive systems. Additionally, participating in the Academy will provide an opportunity to network with like-minded students from different backgrounds. As I have been researching how to design technology to persuade humans, the skills learnt in the programme, such as project management, documentation, ideation to developing an actual product, will, not only complement and enhance those already learnt throughout my studies and in research, but also give me new insights on systems development.