Week 2
Computer Aided Designing
I was introduced to different kinds of design and how to do it. I got to try out multiple softwares to design Vector as well as raster designs in 2D design. I tried Gimp, Inkscape, Pixlr, Adobe Illustrator and Photoshop for 2D design and Blender and Autodesk Fusion 360 for 3D. This part was specifically fun because I was new to 3D design and i had to learn from scratch. I started by building and rendering easy shapes which was easy since Fusion has a really good User Interface. I initially could not try inkscape since i had issues installing the software. The available version of inkscape was'nt compatible on my laptop. I tried it out later on a PC in the lab. It was interesting as well as enlightening- the whole process.
---
Tools Used
Mac OS BigSur Ver. 11.1
Windows 7
Inkscape
Google Chrome
Safari
Pixlr
Adobe Illustrator
Adobe Photoshop
Blender
Autodesk Fusion
Gimp
Visual Studio Code
Terminal
---
Challenge: I switched from Sublime text edit to Visual Studio Code for the documentation since i was having trouble locating files with sublime. Another challenge was to keep up the learning speed while trying multiple new softwares.
What I Did
1. Explored GIMP
I installed and explored GIMP for the first time. I found the UI a bit challenging and took a little time to understand the tools and the usage. I found it a bit more basic than Photoshop and good for beginners. The image shows a mix of two photos that I edited using it.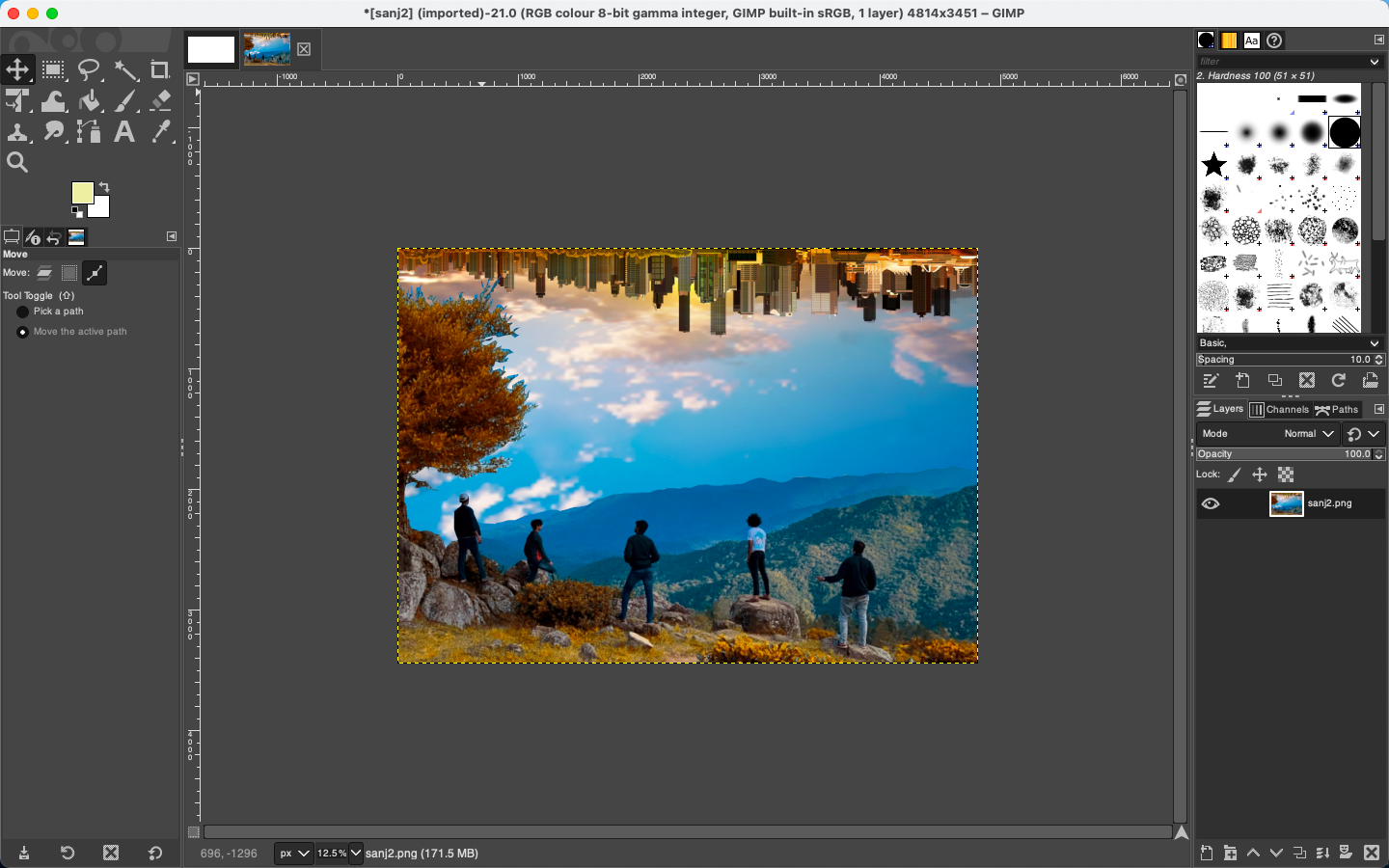 2. Adobe Illustrator
I drew the 2D components of my final project on Adobe Illustrator to see what the possible shape would be. Given below is the sketch of the sides of the final project I am intending to do.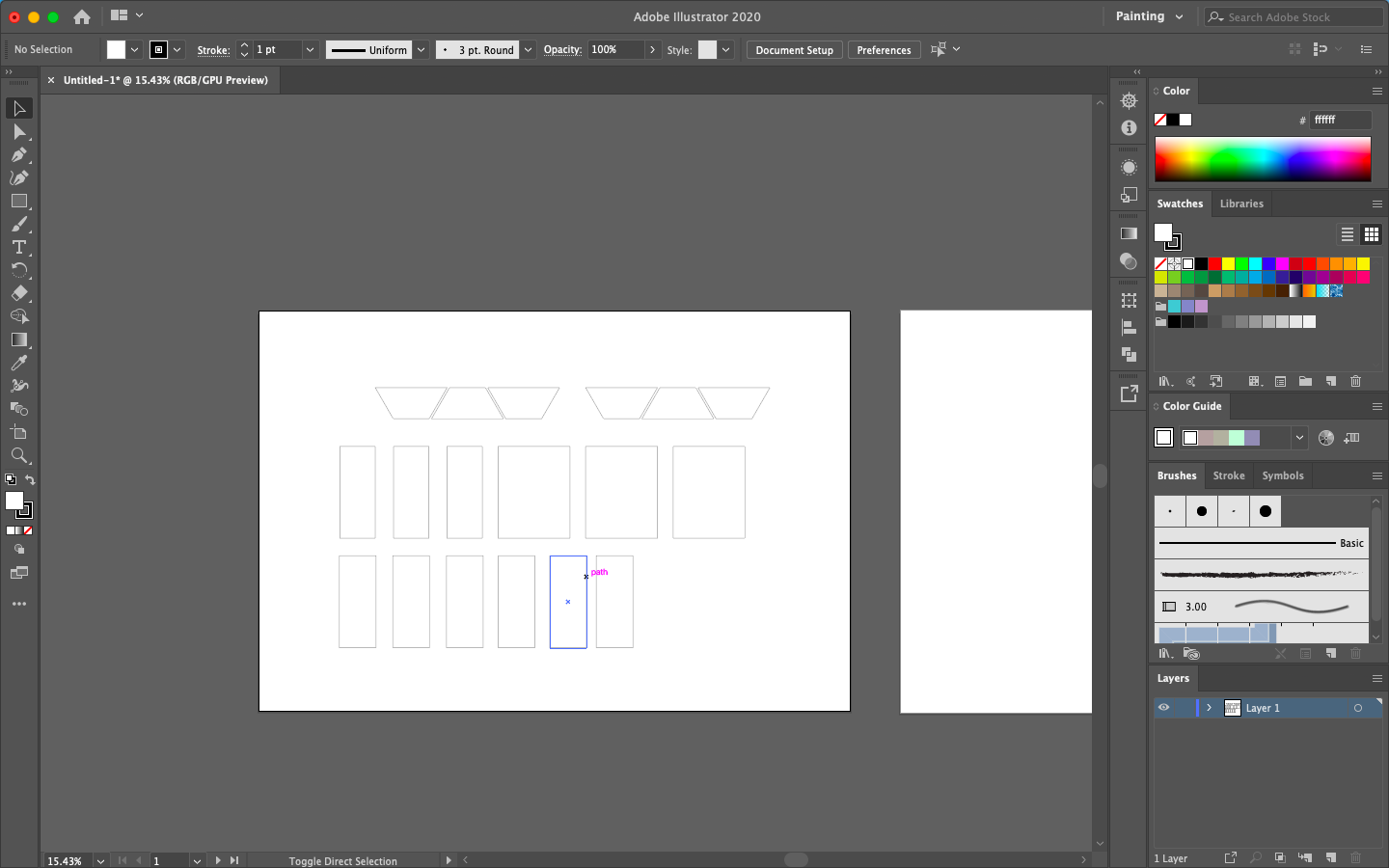 When I started using Illustrator at first, the pen tool was the most difficult tool to master. Once I got a hang of it, it was the best tool I continue to use til this day. It is very helpful to remove backgrounds, draw, and a lot more.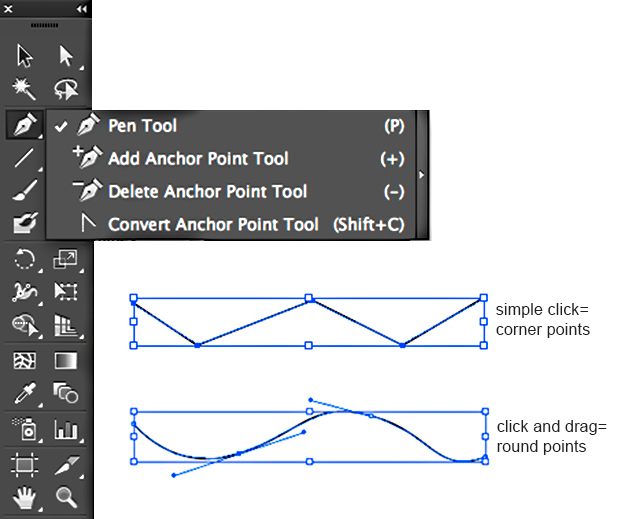 Illustrator is a very fun and cool platform to work with vectors. I am very comfortable using Illustrator since I have been using it to do my artworks. The ones given below are a few of my artworks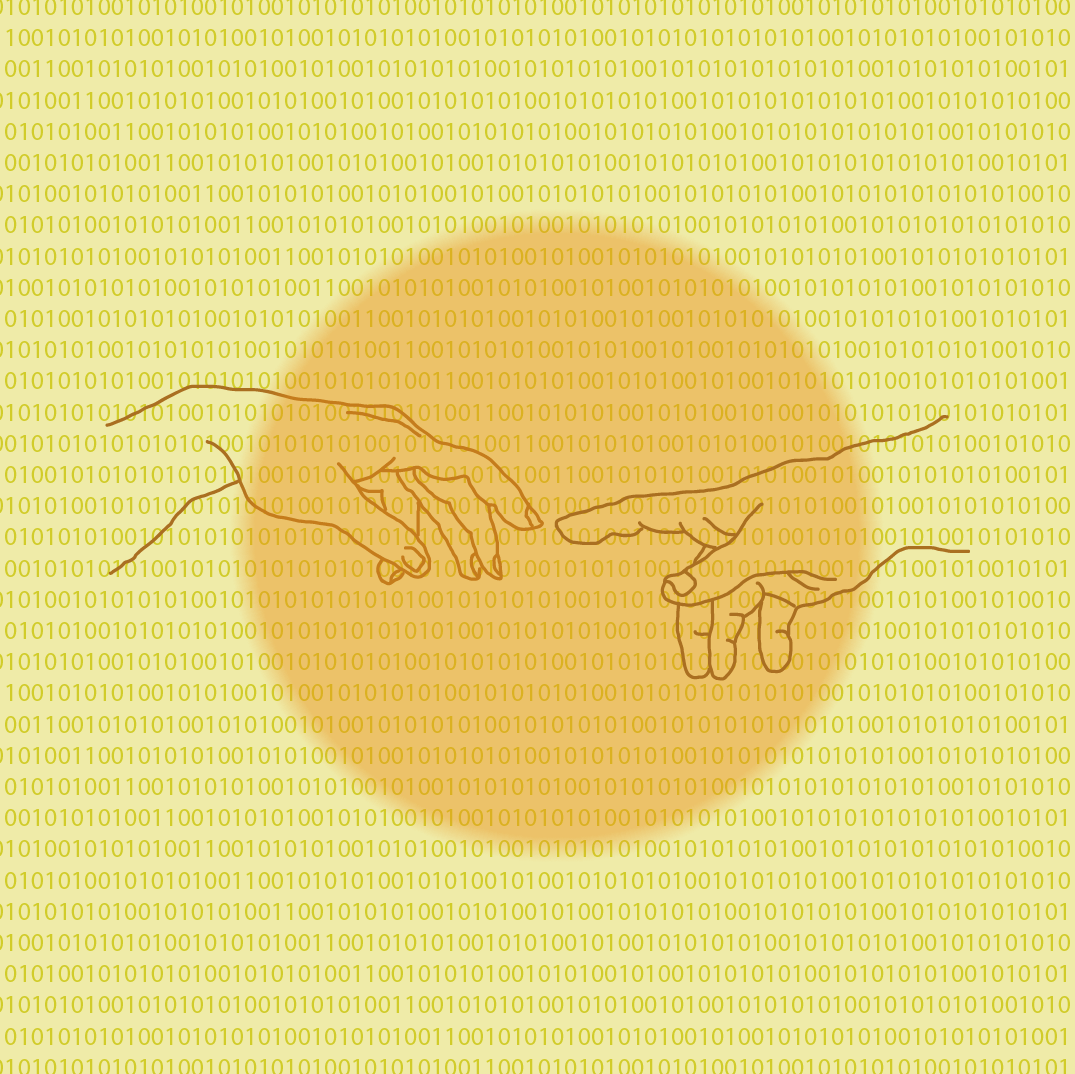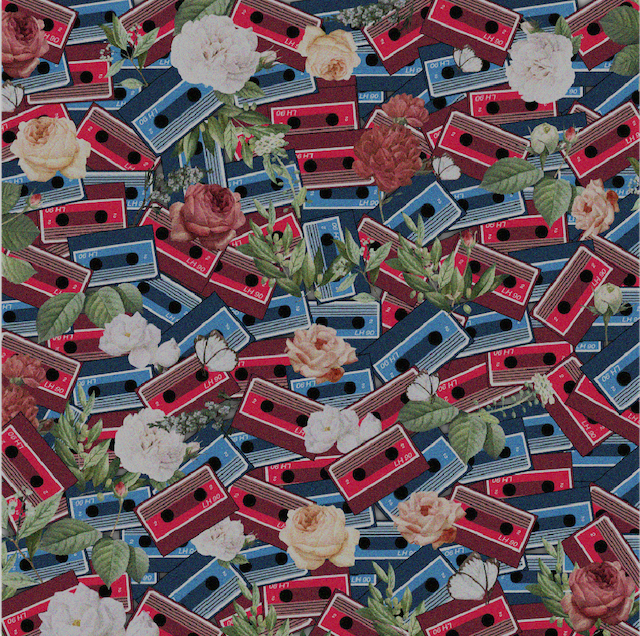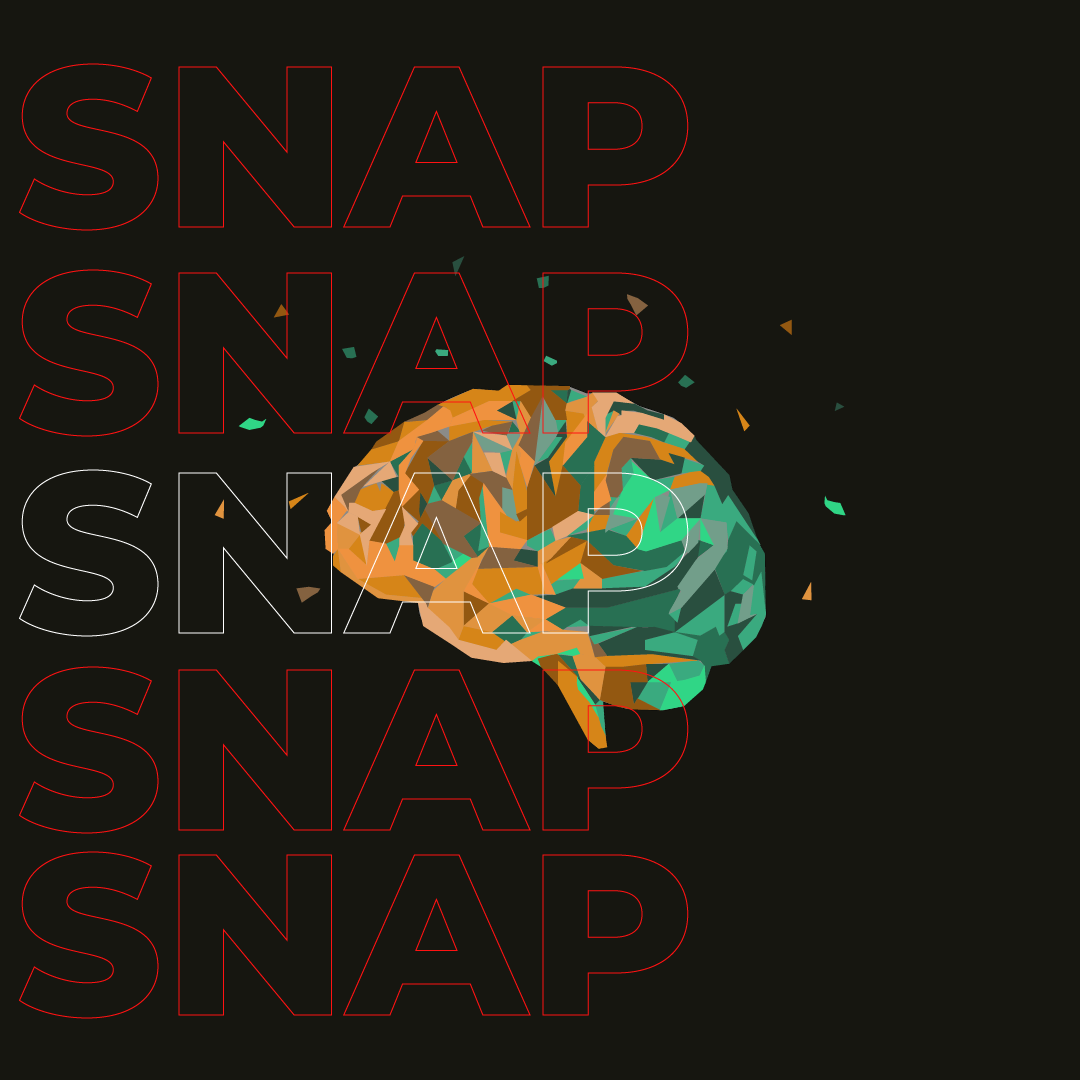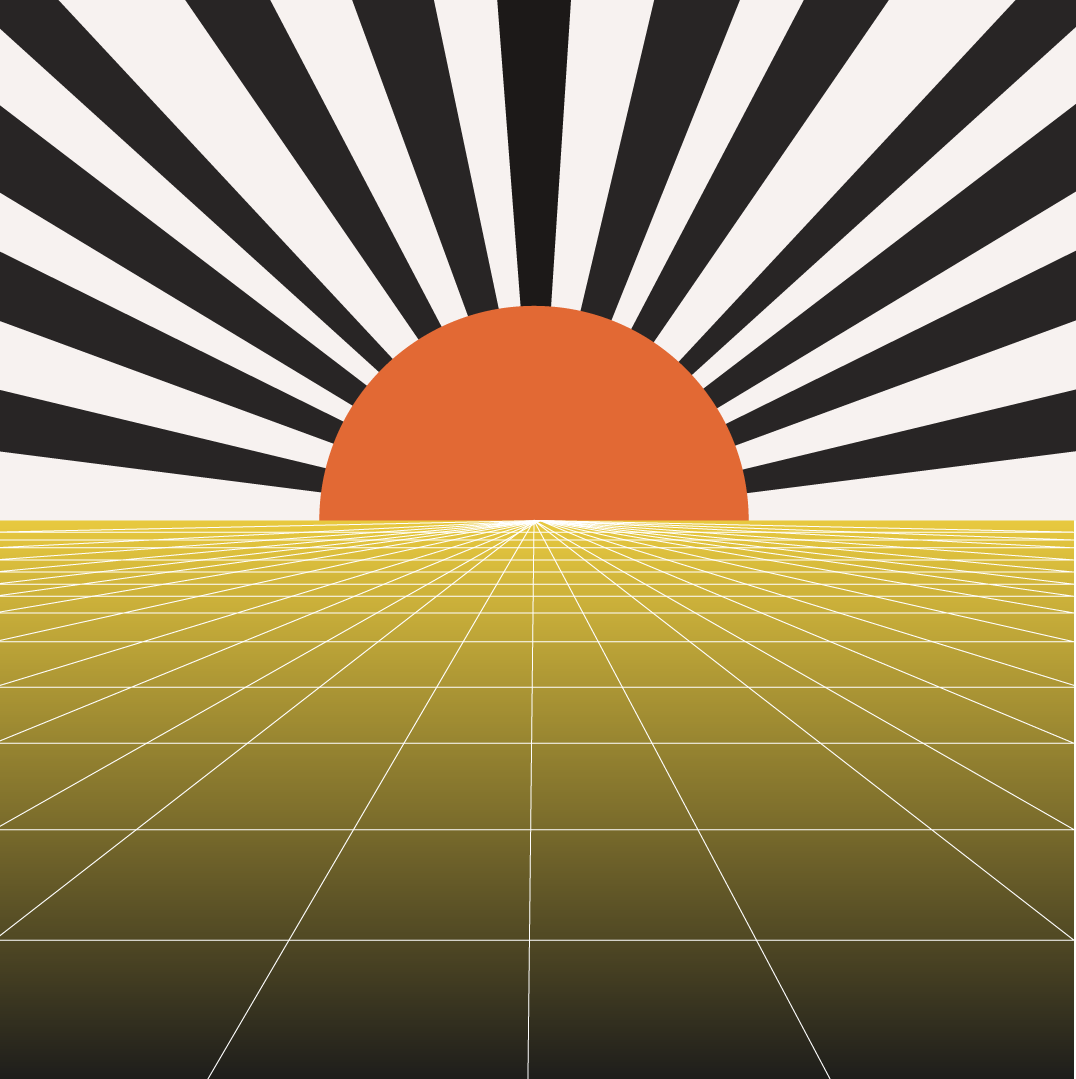 3. Explored Inkscape
I initially had some trouble with Inkscape since I couldnt find a version of Inkscape compatible for my laptop. I used another PC to explore Inkscape and it's tools. It is User friendly and a very helpful to build vectors. The image shows the fab logo that I tried to redraw using Inkscape..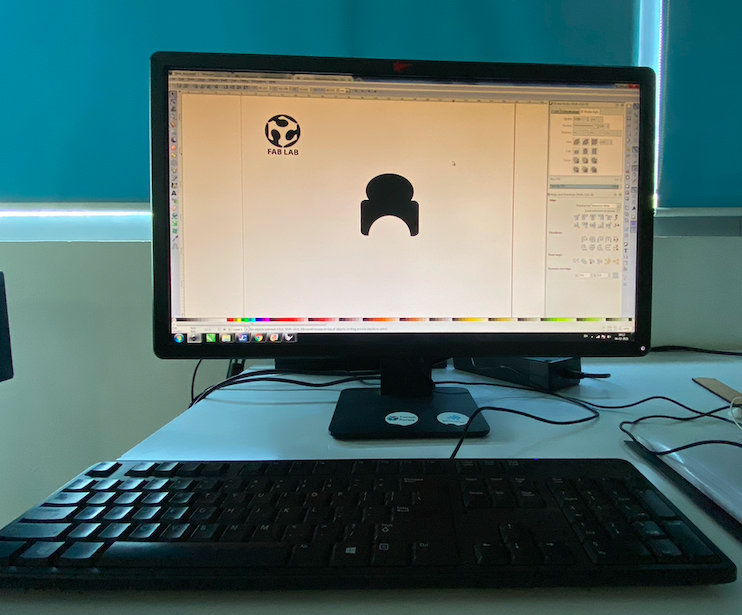 I found that Inkscape also has a way to remove backgrounds and it was called bit mapping. With this, you can draw that image you have imported, convert it to a vector as well as make changes to it. All you need to do is to go under Path, select Trace Bitmap. A new window will pop up. Have your bitmap selected, choose your tracing method and press OK. The newly created object will overlap the old one, so just drag one of them to the side to gaze upon the result.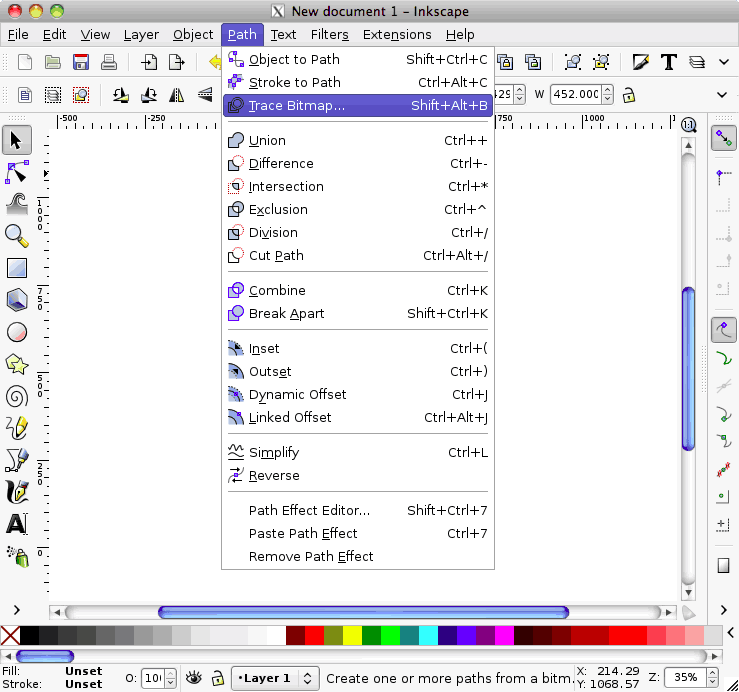 Once I understood how it works, I went ahead to try other softwares. Since I could not get Inkscape on my laptop and I was already using Illustrator, I decided to do all the 2D work with Illustrator itself.
4. Blender
I have previously explored blender to understand how it works and to learn the tools. I followed a tutorial to make a donut in it.
On opening blender, this is the first thing seen.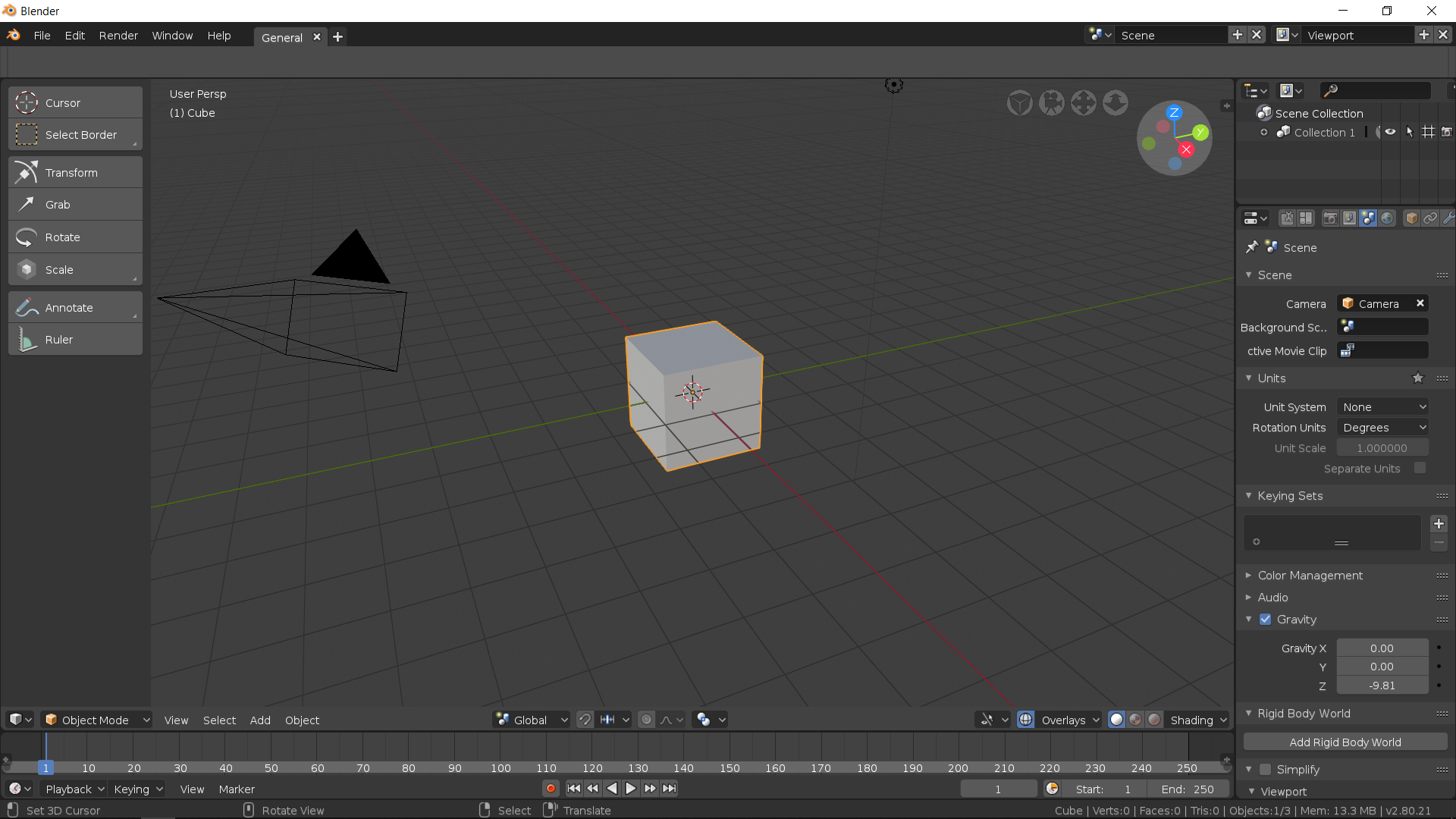 We can remove the cube and add any shape. The fun part is, every tool has a keyboard shortcut and you wouldnt have to go to the left hand tool bar at all.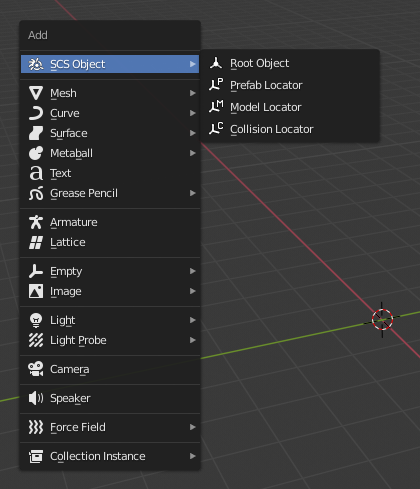 You can convert very basic shapes to interesting stuff. In the image below, I have converted a very basic torus into a donut with frosting on top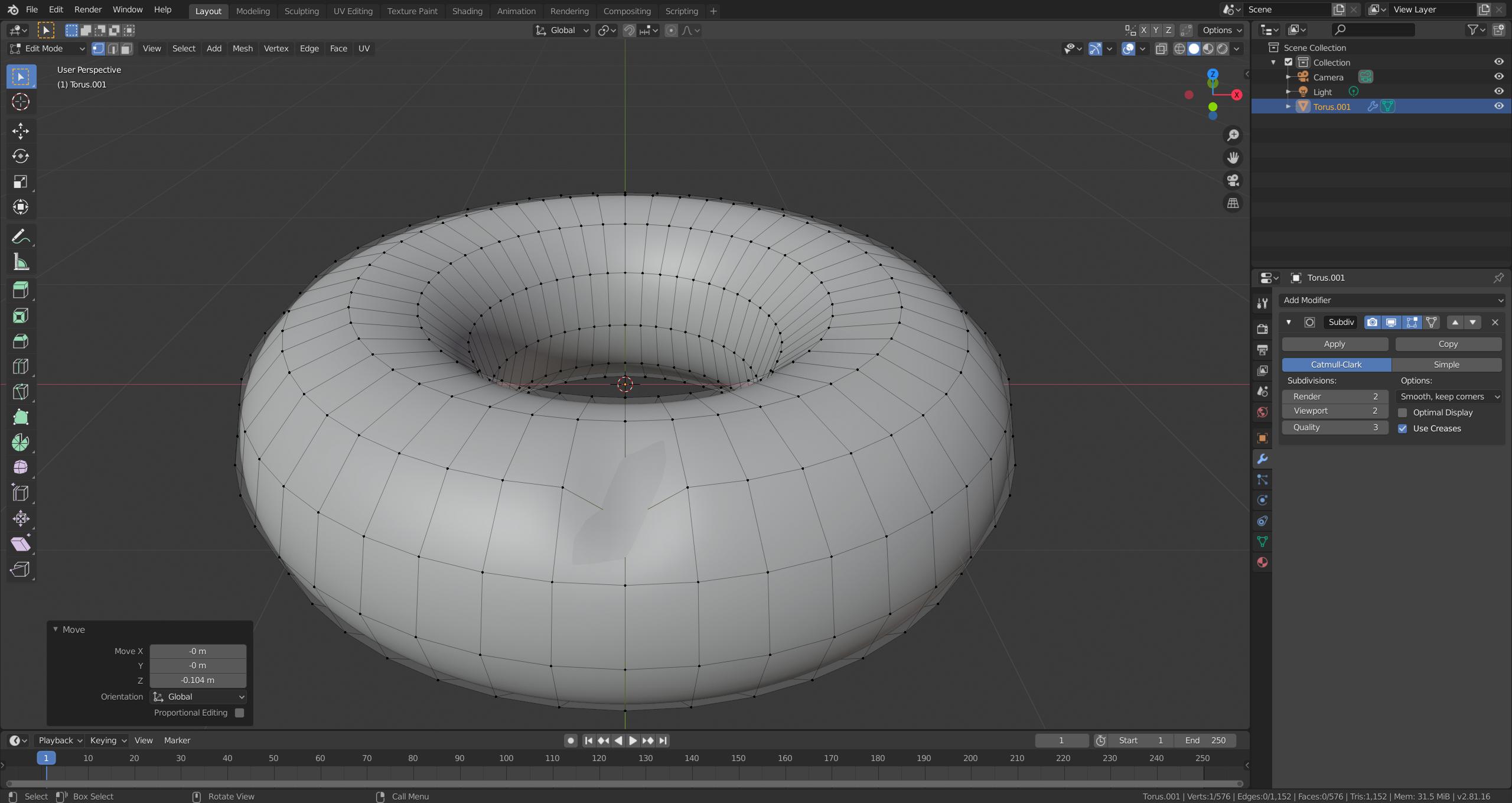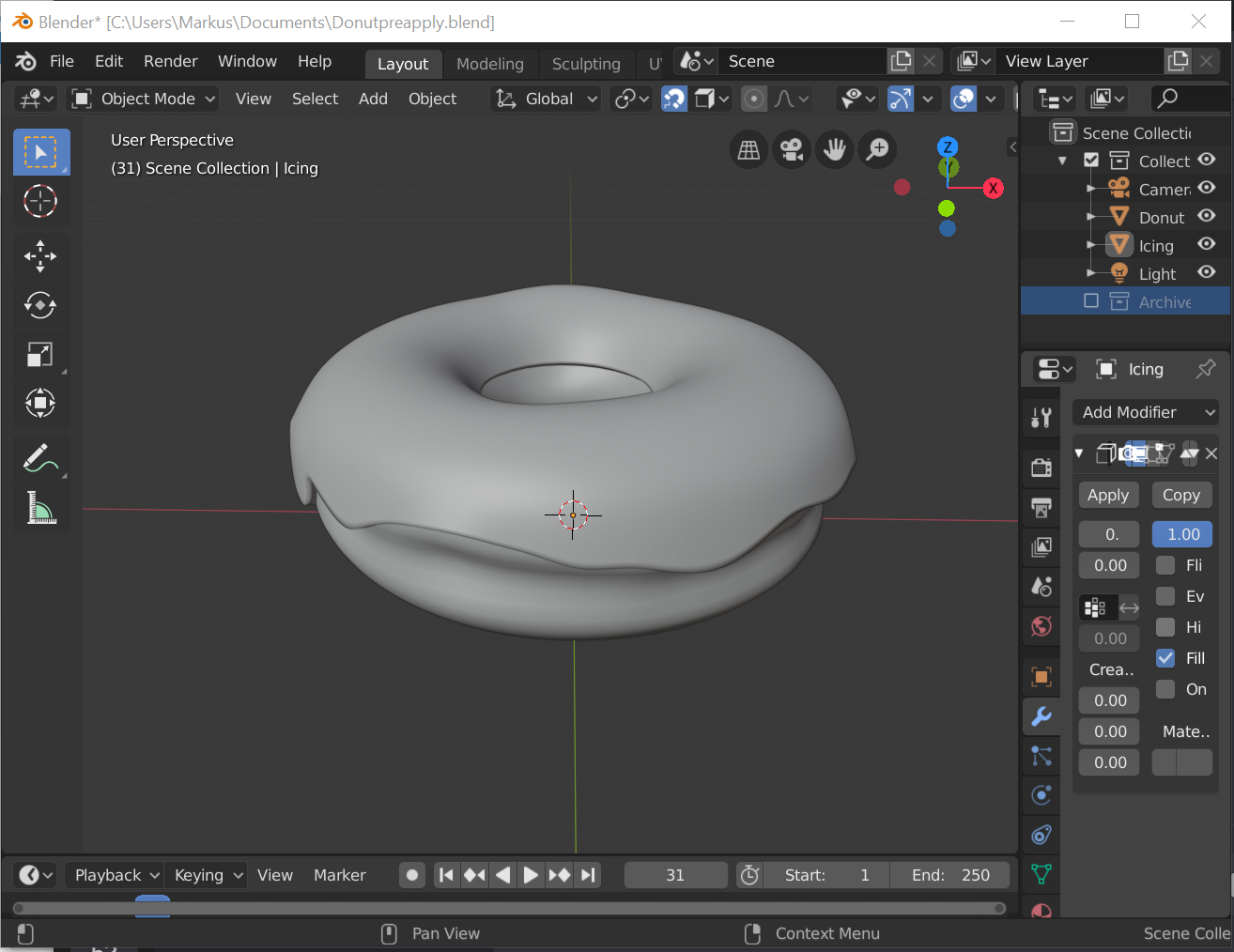 Click here for the link to the tutorial that I followed.
5. Autodesk Fusion 360
I learned and explored 3D software Autodesk Fusion 360. I could learn it pretty fast as the software is user friendly and self explanatory. My instructor helped to understand the basics and made me do an assignment to help to understand it better. Using Fusion, I understood that it will be more useful to do my projects as Blender is mostly for artistic work rather than mechanical designs.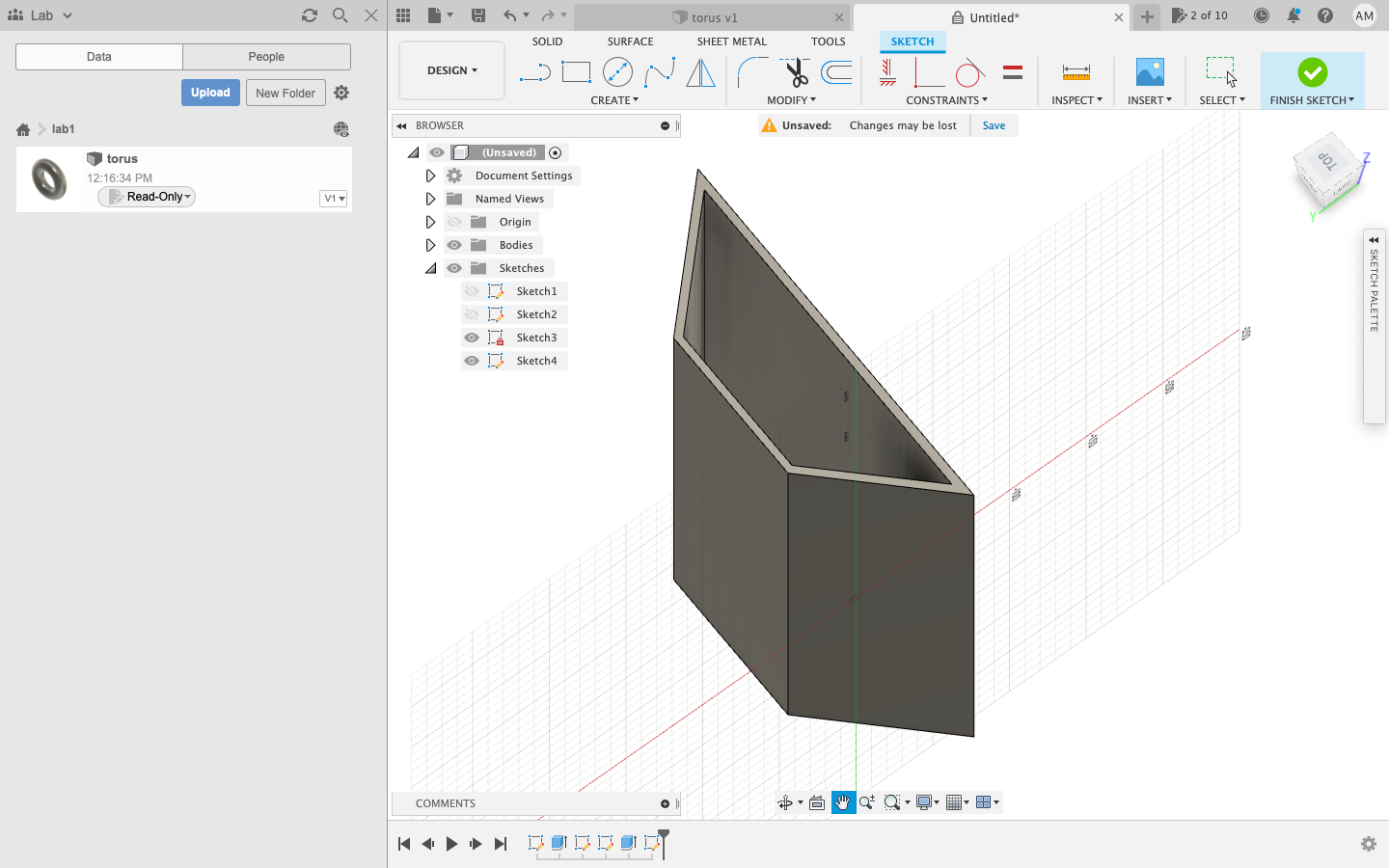 I decided to start by designing the final project with the software. I started slow as I am new to the software and I plan to do more with it as it is a very versatile platform and very easy to use unlike other complicated softwares.
5. Possible design of project using Fusion 360
I came up with a possible 3D design of my final project using fusion.
The Design file can be downloaded by clicking the button below
« Previous
Next Week »