USB Li-Po Battery charger¶
Since I'm going to use a battery on my final project, I decided to start investigating how things work.
I asked the instructors and Eduardo showed me a previous work he made, that was basically a usb stick to charge batteries. For now I'm just going to replicate it with a DC power jack. It will be good to keep training the whole workflow of electronics production.
When it's time, I'll add this to my final board.
Designing¶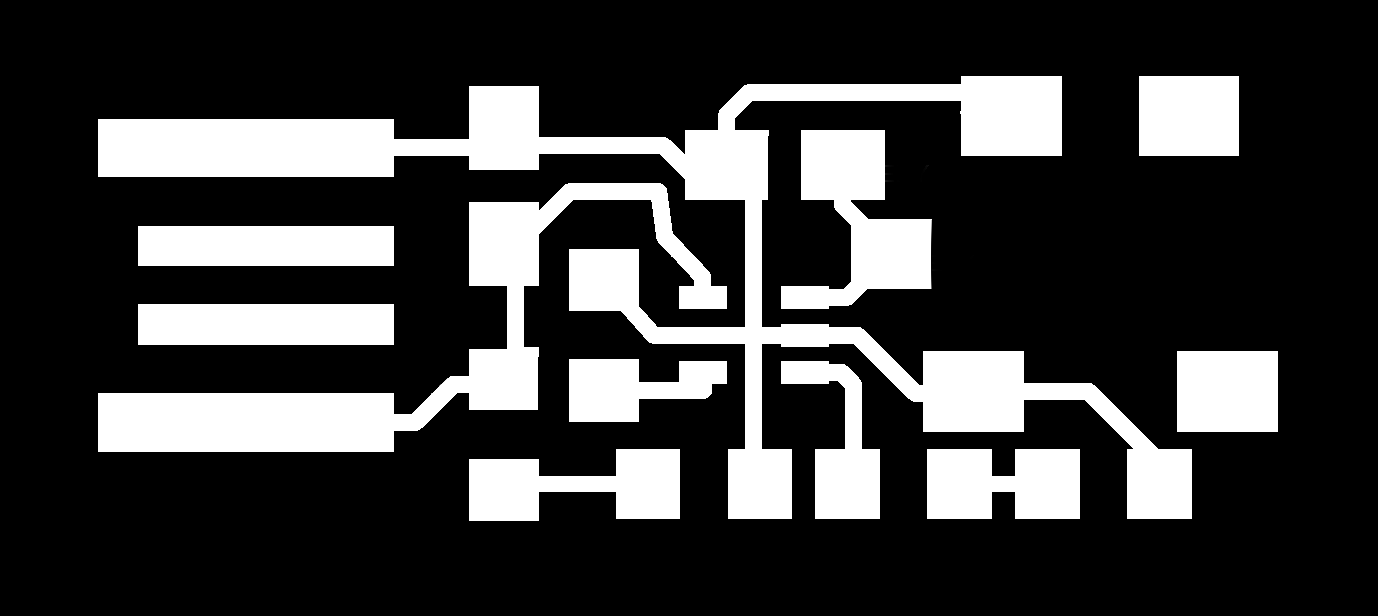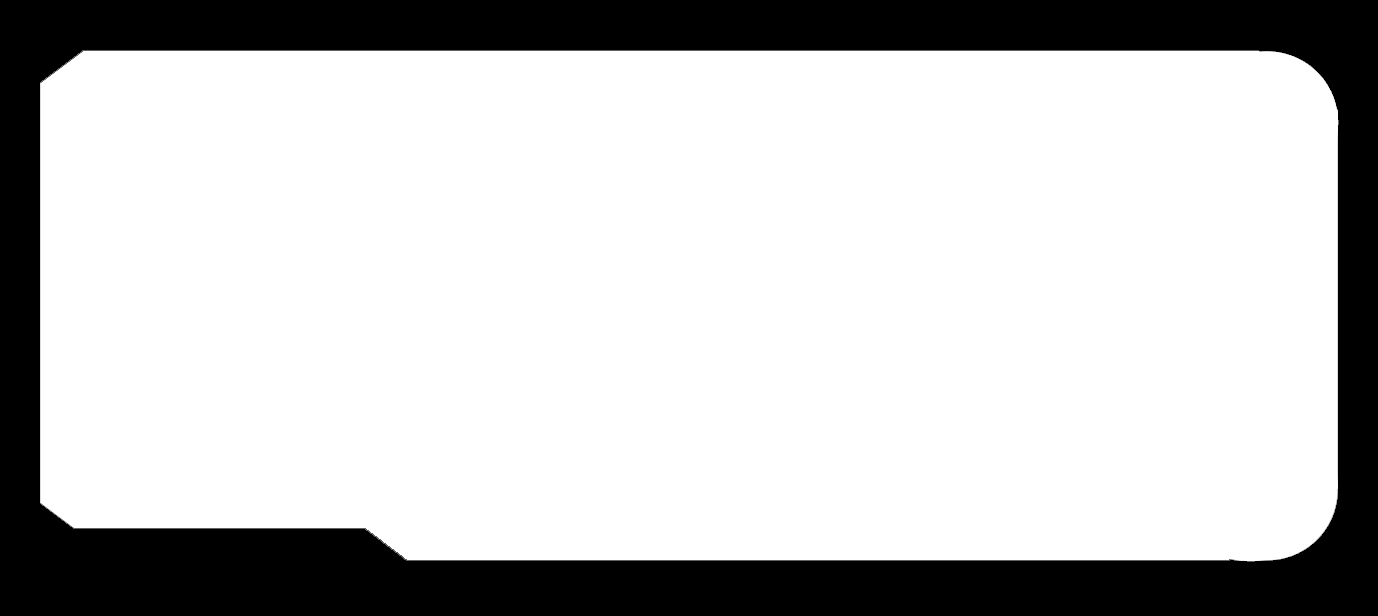 Milling¶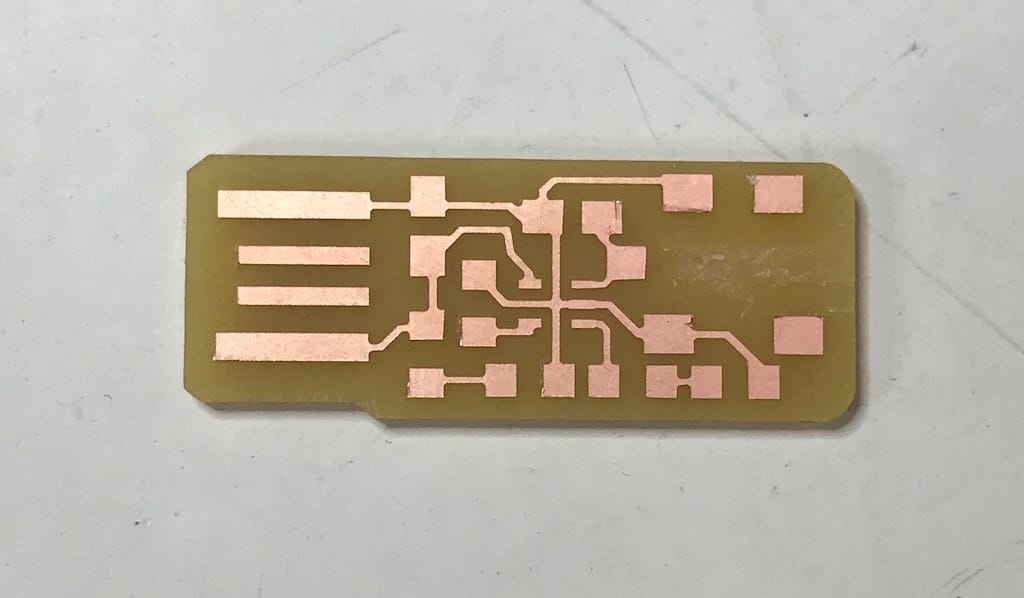 Soldering¶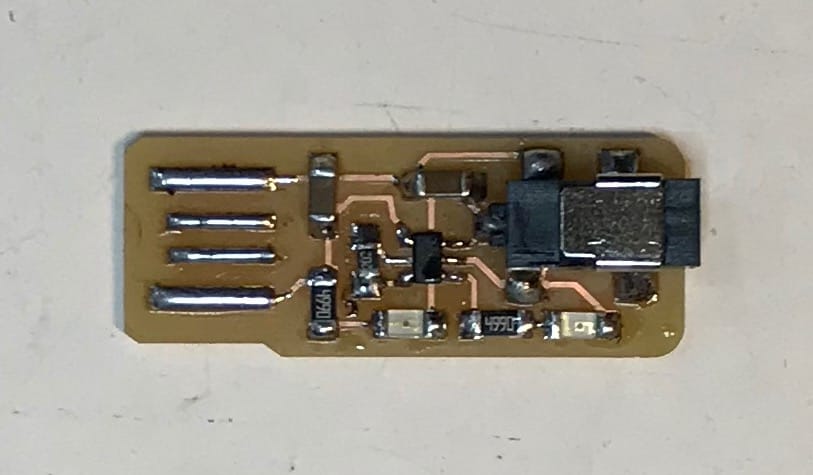 Wiring¶
The battery I got to test did not have a connector I had. So I replaced it with a regular DC plug.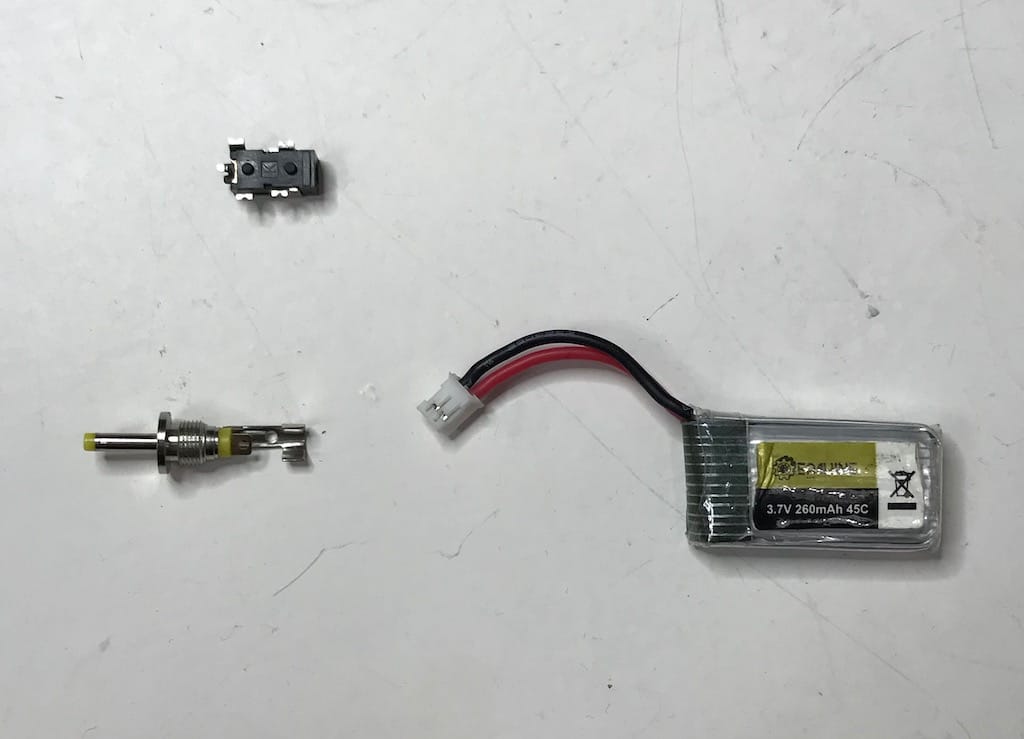 Testing¶
Plugged the charger and it seems to be working fine.
After 20 mins the green LED lit indicating that the battery was charged.
Checked with the multimeter and I'm getting 4.2v as it should be.