Welcome to my Fab Academy page¶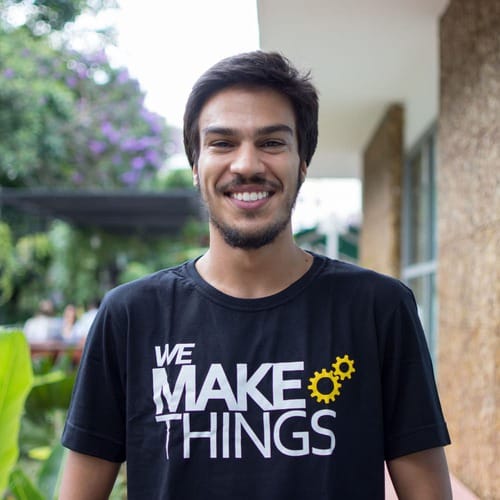 Hi! I am Gustavo Abreu. A Maker, Cyclist, Network Specialist, Fab Academy student and Co-founder of FAZ Makerspace.
My background¶
Born in Belo Horizonte - Brazil. I've always liked to torn toys apart to make new ones, understand how things work, ask a lot of Why's and learn new stuff!
In the past couple of months I got in contact with the Fab City project and was really pleased with the concept. So now, I'm focusing my studies in sustainability, smart cities, urban planing and mobility. That's one of the main reasons I choose to take the course in Barcelona.
What is Fab Academy?¶
Fab Academy is a fast paced, hands-on learning experience where students learn rapid-prototyping by planning and executing a new project each week, resulting in a personal portfolio of technical accomplishments. Click here to learn more about the course