About Bartholomew Ting
Reflecting on my time at the National University of Singapore Business School, one of my fondest memories was participating in a co-curricular activity where we built a colossal artwork from recycled materials. Little did I know that this experience would ignite a creative spark within me, which I would later channel into designing innovative corporate exhibitions.
Through dedication and hard work, I have been fortunate enough to gain recognition for my work in experimenting with unconventional materials and creating larger-than-life cardboard sculptures. But for me, art is not just about creating a stunning installation. It's about fostering a culture of cooperation, collaboration, and innovation.
With this philosophy in mind, I am thrilled to join the esteemed Singapore Polytechnic Fablab in early 2023. This exciting opportunity will allow me to continue pushing the boundaries of my craft and inspire the next generation of creative minds.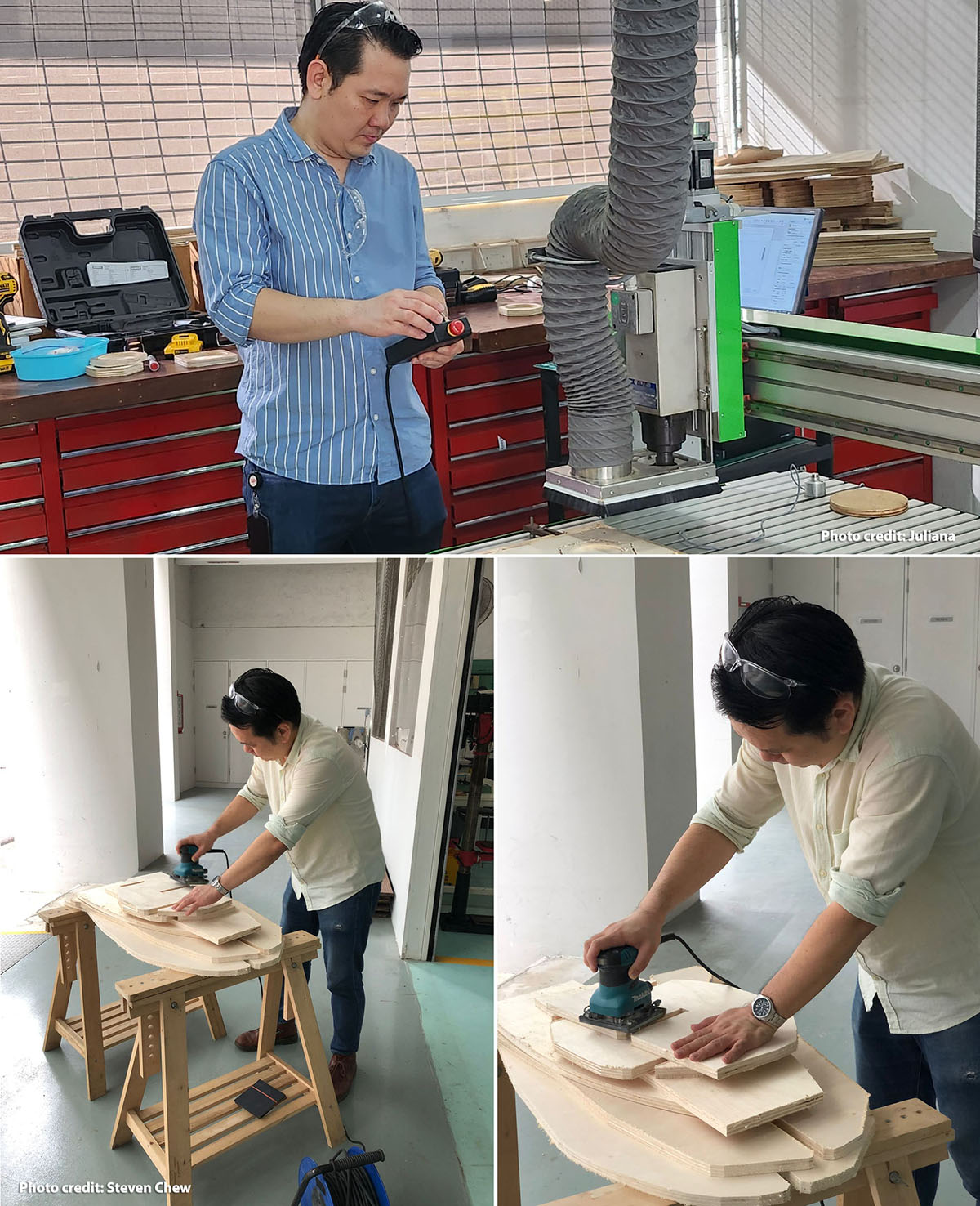 Previous Works
Before the pandemic struck, I had the privilege of traveling to various countries across the world to conduct workshops for both the public and schools. From bustling cities such as New York and Bay Area in the USA, to vibrant metropolises in China such as Shanghai, Shenzhen, and Dongguan, and even as far as the Middle East in Dubai, my passion for sharing my creativity and expertise has taken me to many exciting destinations.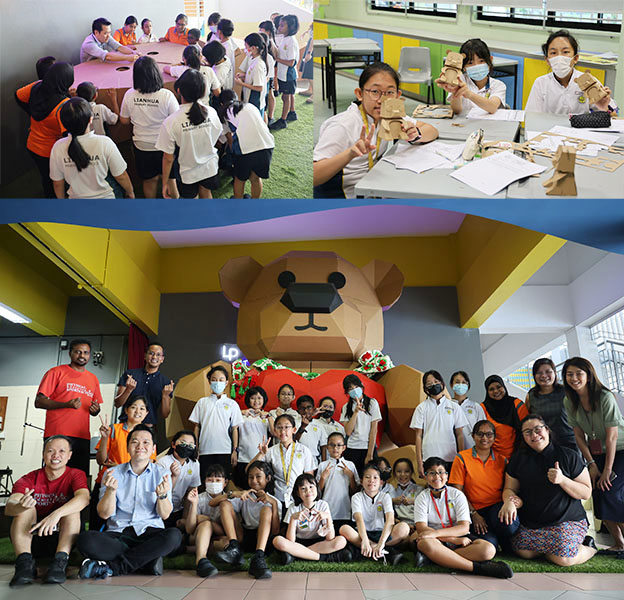 Millnenia Walk Creative Neighbourhood
But now, my focus has shifted to more local endeavors, such as the Millenia Walk Creative Neighbourhood initiative in Singapore. This premium shopping district has given me the opportunity to work alongside local creative talents and engage with the community in a meaningful way. Around the unconventional Christmas Tree (made out of recycled wood for the festive season of 2022), we built eight sets of cardboard rabbits to welcome the year of the Rabbit in 2023.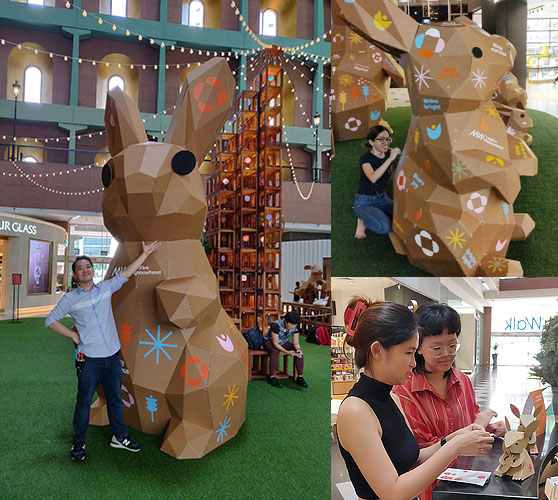 Blokies Building Block
Through these projects, I have discovered that not all participants find it easy to create something meaningful and structurally sound within a limited time frame. To make the process more accessible and enjoyable, I created Cardboard Blokies, an innovative tool that eliminates the need for unnecessary adhesives and scissors. With these blokies, anyone can create larger-than-life cardboard sculptures within minutes and even ride on them!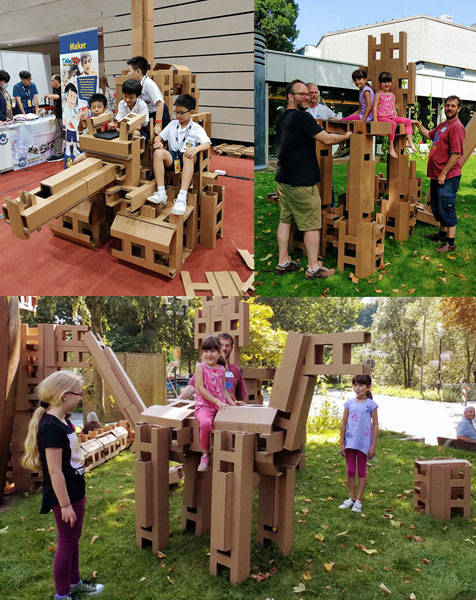 Maker Faires (New York and Bay Area)
My passion for creativity and innovation has also led me to be recognized on a global scale. I was invited by Mr. Dales Dougherty to attend the World Maker Faire in New York after meeting him at the Maker Faire Singapore in 2015. Since then, I have participated in several Maker Faires, including the Bay Area in 2019 where my team and I built the tallest cardboard T-Rex in the event's history.