JESSE EUBANKS
Personal Site For Fabacademy
Quick Info About Me
Home
Both my parents are from the Philadelphia area but I was born in Newark, Delaware. Although I was born in Delaware, I have lived the majority of my life in Maine.
Interest
I am currently a Physics major at Wheaton College in Massachusetts. I'm interested in space and have my own telescope at home
Passtime
My favorite sport is ice hockey, I have played it since I was three. My favorite team to watch is the Philadelphia Flyers.
Future
I hope to continue my education after I graduate so I hope that I can use this program to gain the skills I will need to be successful in the future.
WEEKLY ASSIGNMENTS
Take A Look At What I Have Been Working On
Week 1 a
Project Managment
Followe a Git tutorial in order to build my own website
Week 1 b
Principles and Practices
Plan and sketch a potential final project
Week 2
Computer Aided Design
Use 3D and 2D computer aided design software
Week 3
Computer-Controlled Cutting
Test laser cutter and create construction kit
Week 4
Electronics Production
Build PCB and characterize the rules for milling
Week 5
3D Printing and Scanning
Section is currently under construction, will be updated later
Week 6
Electronics Design
Design, mill, and program a board using arduino
Week 7
Computer Controlled Machining
Section is currently under construction, will be updated later
Week 8
Embedded Programming
Section is currently under construction, will be updated later
Week 9
Mechanical Design
We built a group project with everyone in the Lab
Week 10
Input Devices
Creating and milling PCB with input device
Week 11
Molding and Casting
Section is currently under construction, will be updated later
Week 12
Output Devices
For wild card week I worked on 5-axis milling
Week 13
Embedded Networking and Communications
Under construction
Week 14
Interface and Application Programming
Create an interface in Python
Week 15
Wildcard Week
Section is currently under construction, will be updated later
Week 16
Applications and Implications
Looking into the design of my final and answering some questions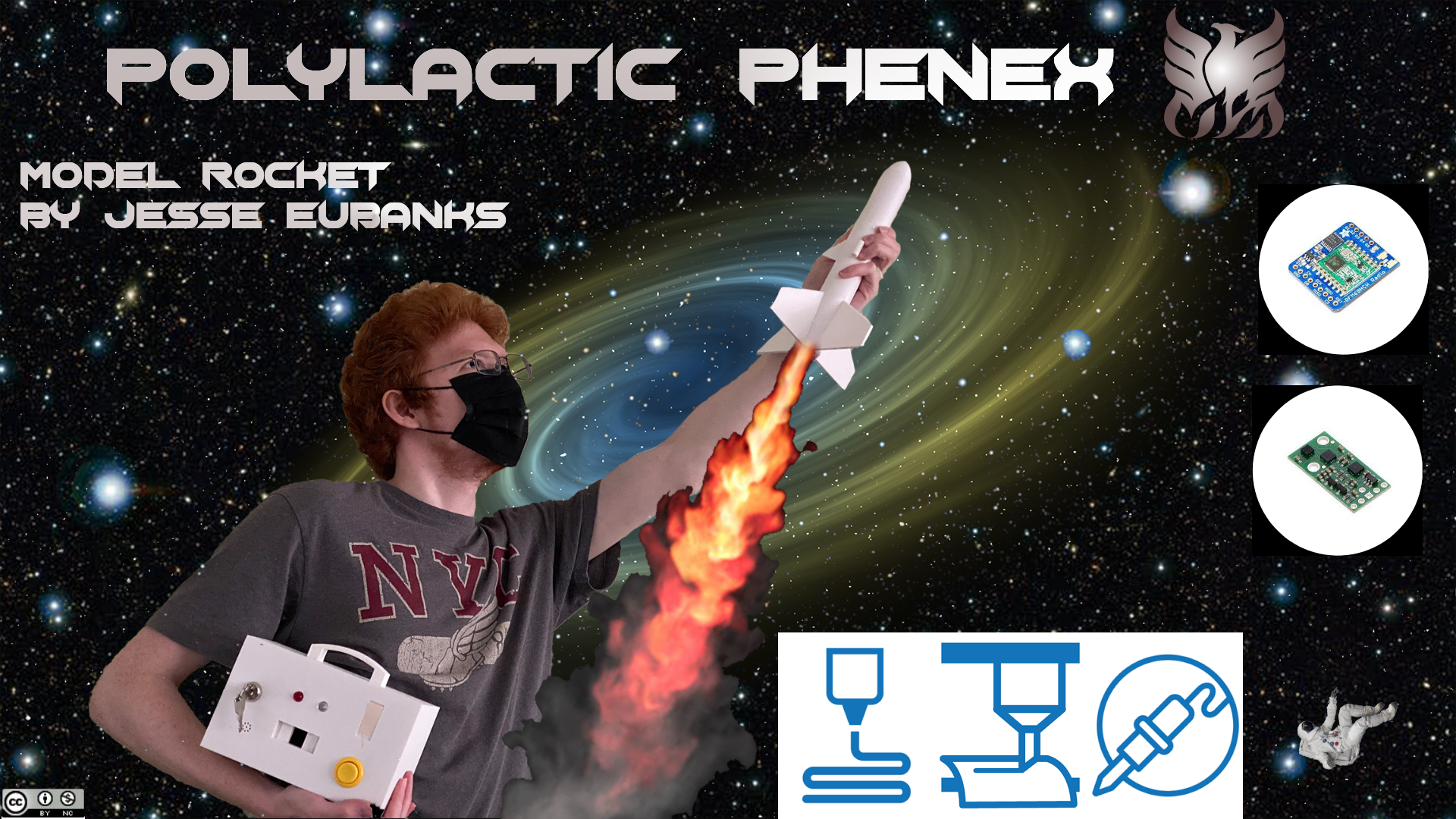 Week 17
Invention, Intellectual Property, and Income
Looking into licensing
Week 18
Project Development
What have I done for the final so far and what I still need to do
Week 19
Final Project
Quick link to my final project page where I created a model rocket