17. Invention, intellectual property and income¶
Develop a plan for dissemination of your final project
Prepare drafts of your summary slide (presentation.png, 1920 x 1080) and video clip (presentation.mp4, 1080p HTML5, less than a minute, less than 10 MB) and put them in your root directory
Dissemination plan¶
Copyright¶
The copyright I am applying to my project is the Creative Commons Attribution Non-Commercial 4.0 International. This means that if a person recreates my project, or even references it or uses it as inspiration for their own project, they have to credit me and indicate whether they made any changes themselves. This license also means that my intention is not to commercialize it and nobody can use it for commercial purposes including myself.

This work is licensed under a Creative Commons Attribution-NonCommercial 4.0 International License.
Target audience¶
The target audience for my device is obviously golfers. More specifically, golfers who want to improve their scores and putting ability. Many adults go and play golf to hang out with their friends and relax during the weekend, so they might not overly concerned with their scores and may be unwilling to put in time and effort to ameliorate their scores.
Summary slide drafts¶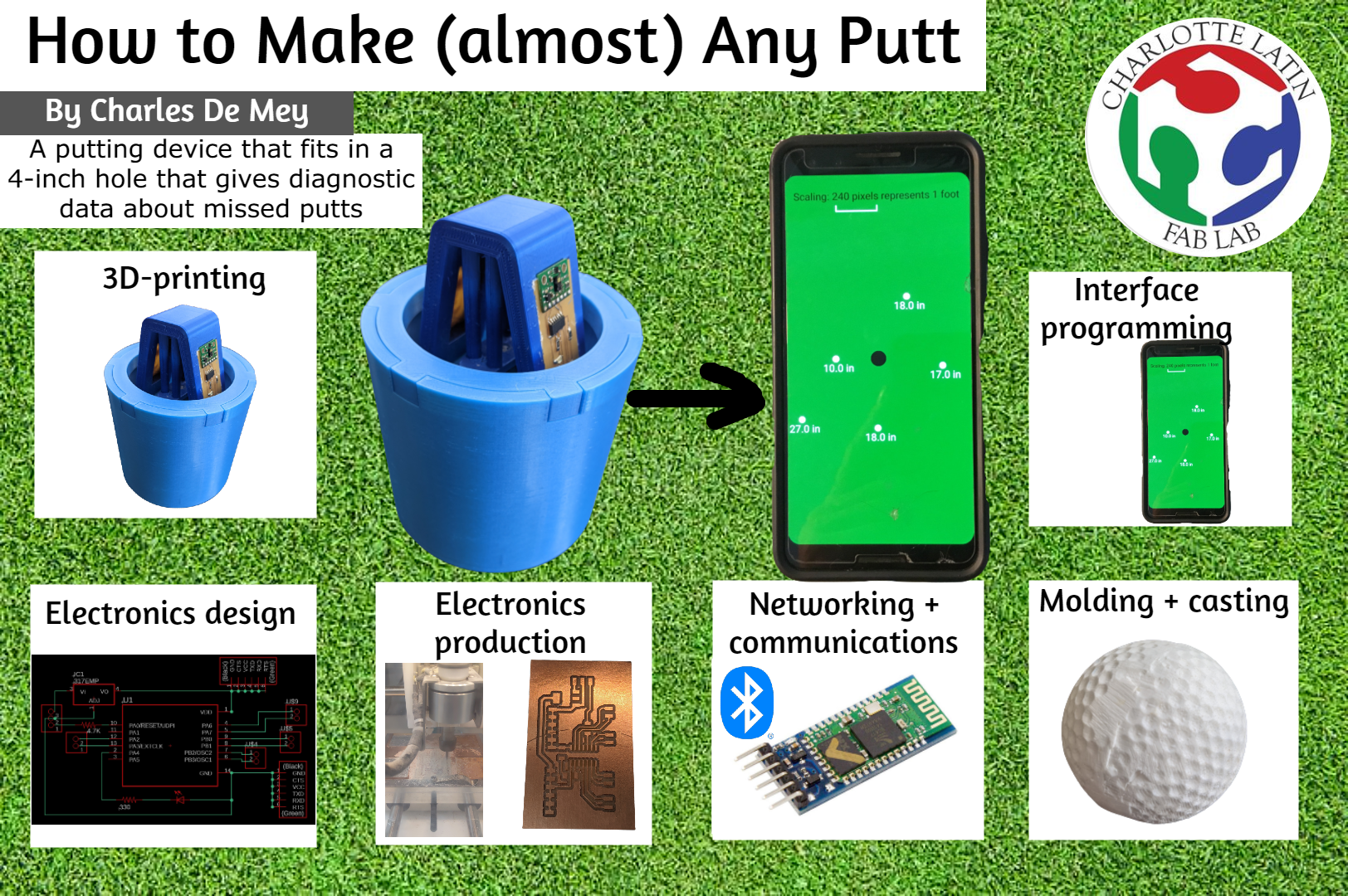 Video clip drafts¶
Credits of the background music of the video:
Water Wood & Stone by Audionautix | https://audionautix.com/
Music promoted by https://www.chosic.com/
Creative Commons Attribution 4.0 International (CC BY 4.0)
https://creativecommons.org/licenses/by/4.0/