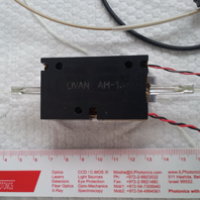 I have some Ideas in mind for the Final Project
One of them is to build a 5 axis leaser cutter, using the technique of marking leaser  witch is basically  moves a mirror and by that it is cutting.
I also contacted Civan Company – A Israeli company that works diode leaser and made a break throw in it's filed.
Their leaser is 100 times more focus than co2 leaser, means that it consume less energy and much more precise, therefor it can be transfer by fibers, it's affective distance is more than 1 meter and a 30W-60W leaser it will be in the size of 5cm by 3cm, means that it can stand on the machine head.
 Because of those advantages it can be interesting to find a way to leaser cut in angels that can make bring a new diminution to the leaser cutting.
Civan's Leaser will be finish by the end of the year hopefully their for I am not sure that I could use it in my work, but I will try to build the machine for it the the why to send it a Gcode that can read the 3D of the object.
And those are more Ideas that I have