6. 3D Scanning and printing¶
3D PRINTING¶
BOK DUST COLLECTOR¶
God bless for this mess(?)¶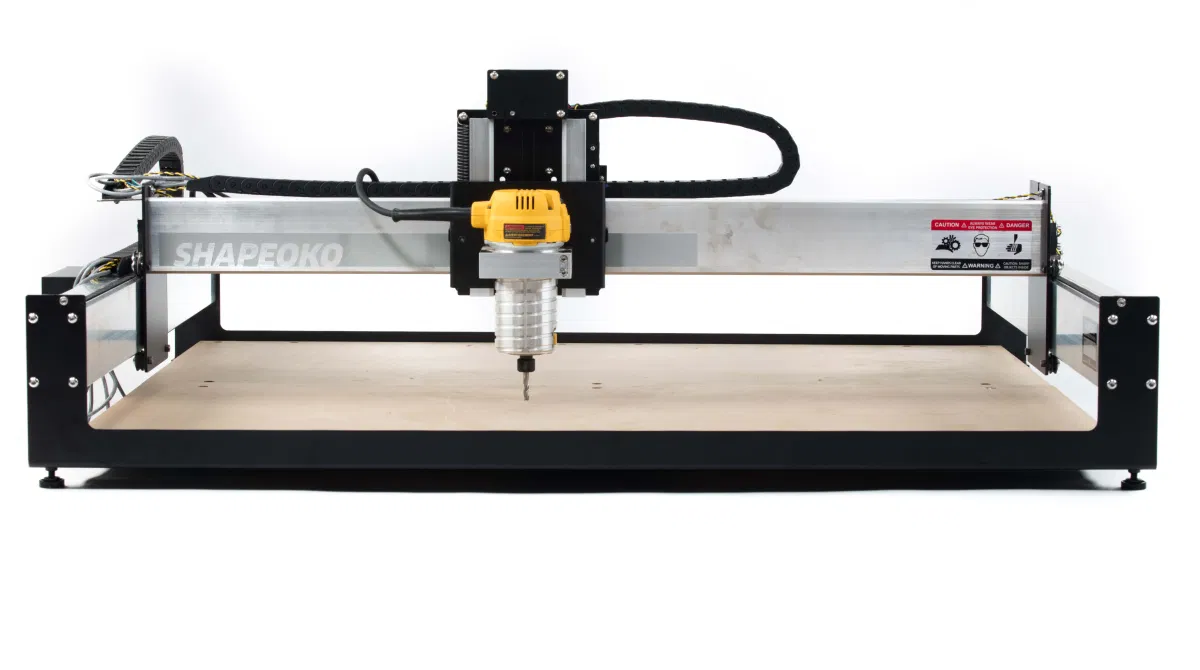 Desktop CNC's are awesome! They provide a quick and affordable way to produce samples, prototypes and even production units of designs, there's just one problem; they are messy! Very messy! This mess is not only a nuisance, it can affect the quality of the parts being produced and shorten the life of your CNC. BOK Dust Collector is designed, 3d printed and assembled at Fab Lab Ioannina and provides an open source solution for the CNC Dust Collection available to all Fab Labs and Makers who use the Shapeoko XXL!
Dust Collector Design¶
Plans¶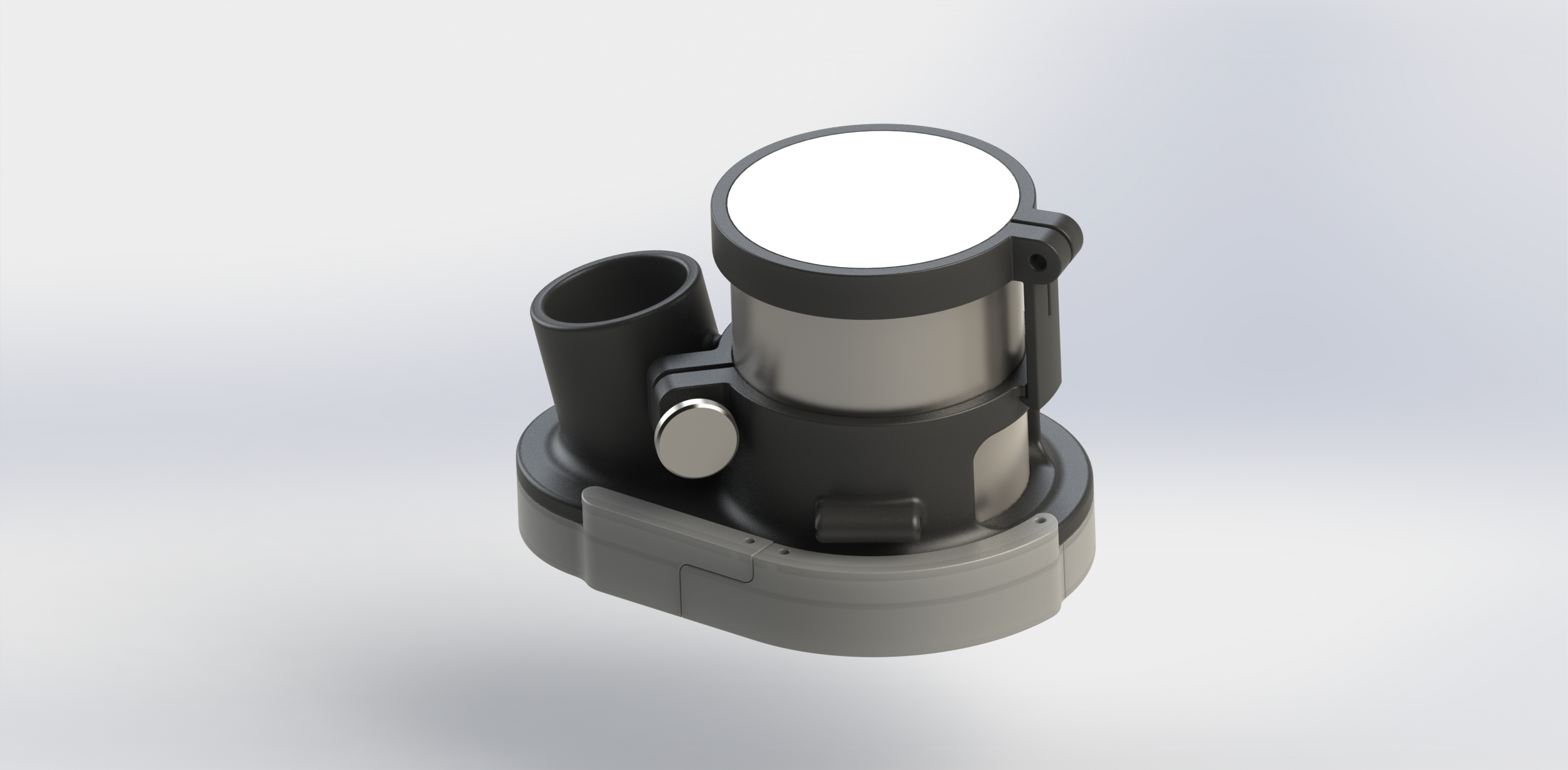 Rendered View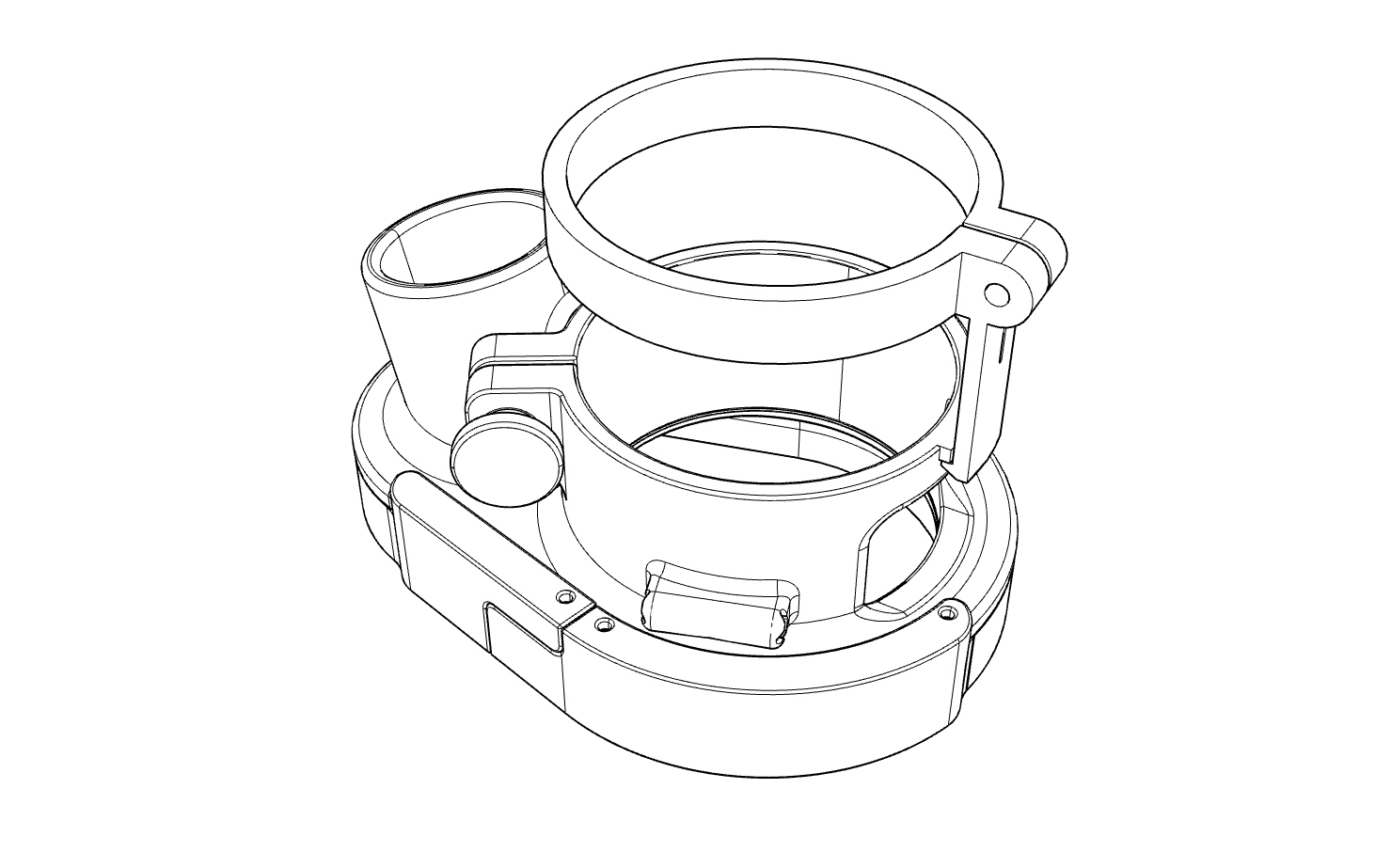 Outline View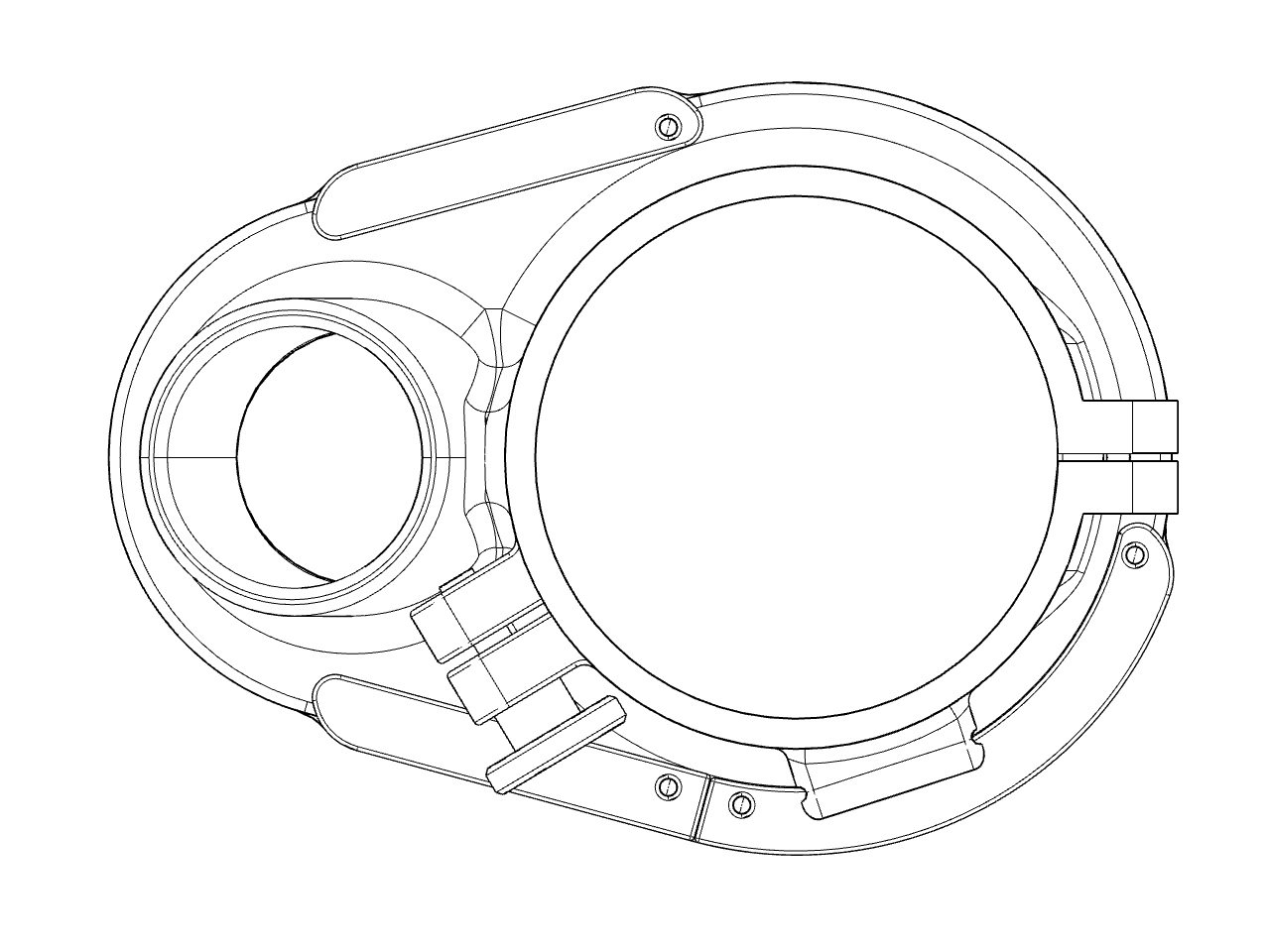 Top View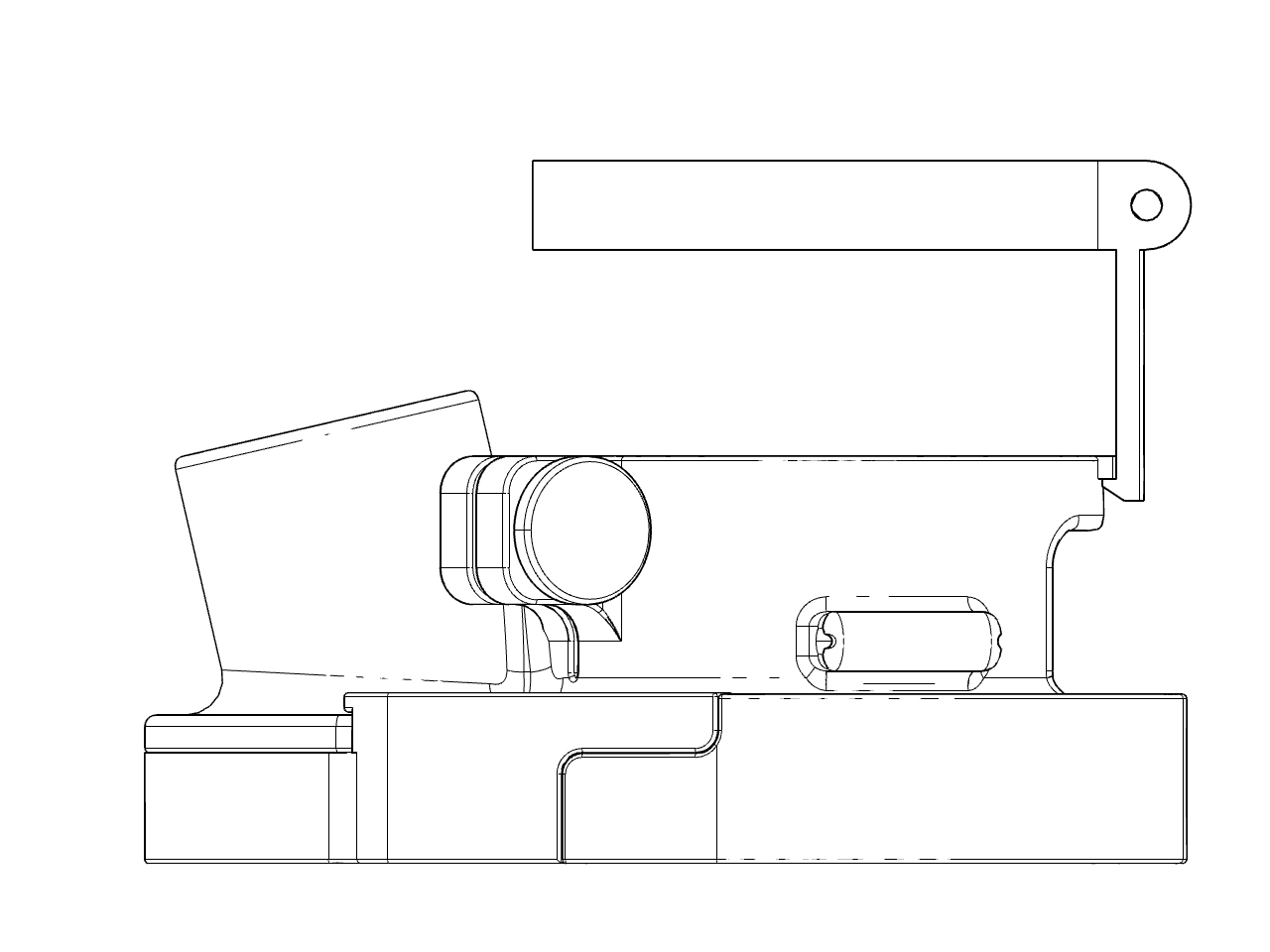 Side View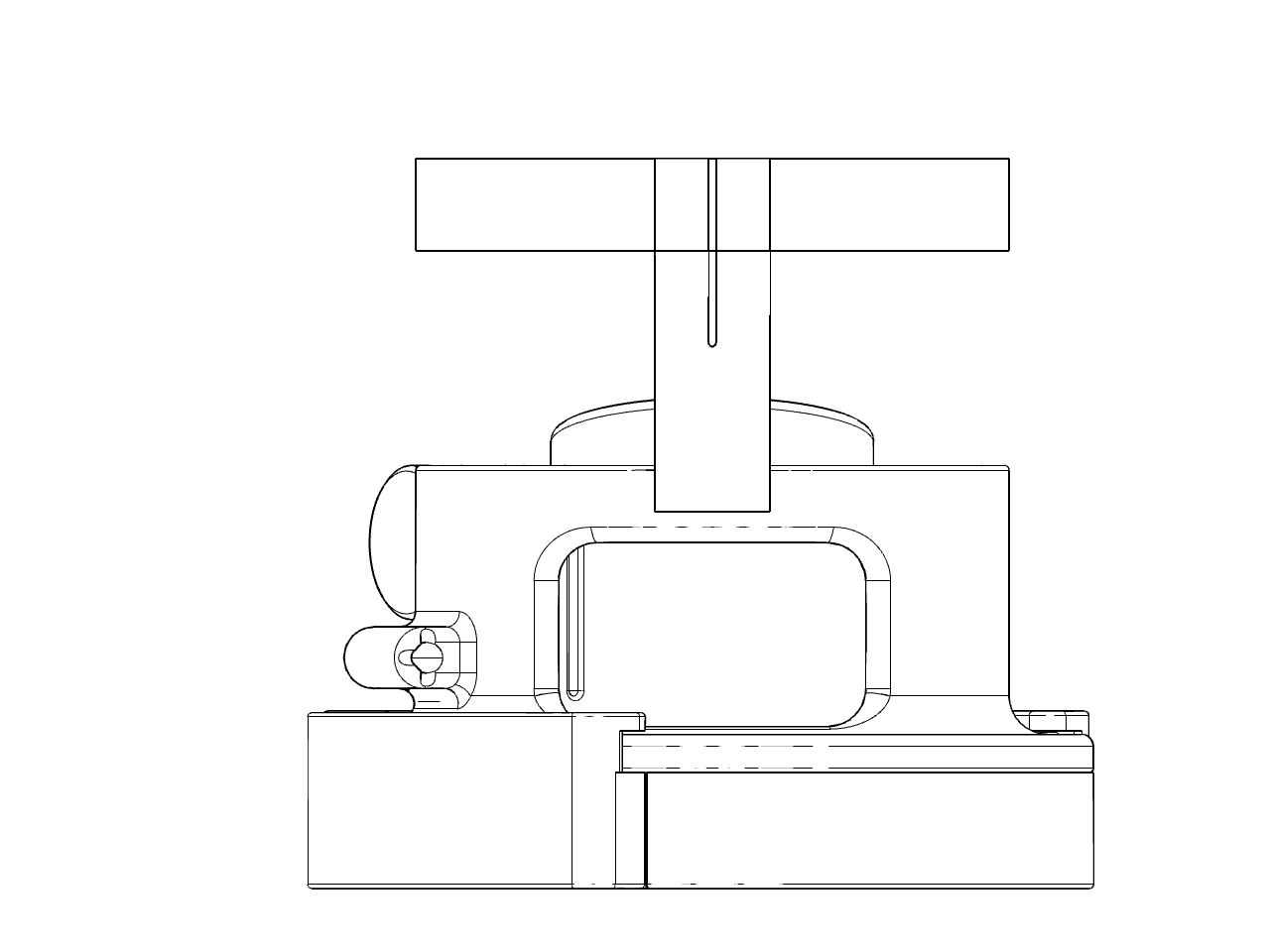 Front View
Z-Axis independent
BOK Dust Collector works independent of the Z axis. This allows the bristles to consistently surround the area being cut , better contains debris and dust and provides a better seal so the vacuum is much more effective. BOK Dust Collector does not reduce the Z axis travel, stays flat on the work piece at all times and is quick and easy to remove for bit changing.
Parts¶
The Bok Dust Collector parts are available to download at Sketchfab. They are in .STL format and ready to 3d Print them!
BOK Dust Collector can be easily transformed to adjust to different spindles. Working on Solid Works Model allows for the parametrical change of size, scale and dimensions in order to match different Desktop CNC configurations.
Assembly¶
BOK Dust Collector quickly and easily attaches and requires no modifications to the machine. Simply attach the Top Ring at the spindle and then insert the first base part for half protection and then insert the second base part for full protection. The bristles are attached to the Brush Plates and can easily be removed in case there is a deep machining process taking place. BOK Dust Collector is very effective BOK Dust Collector really does work well! It will take your Shapeoko Desktop CNC to the next level and make using it a cleaner, safer and more enjoyable experience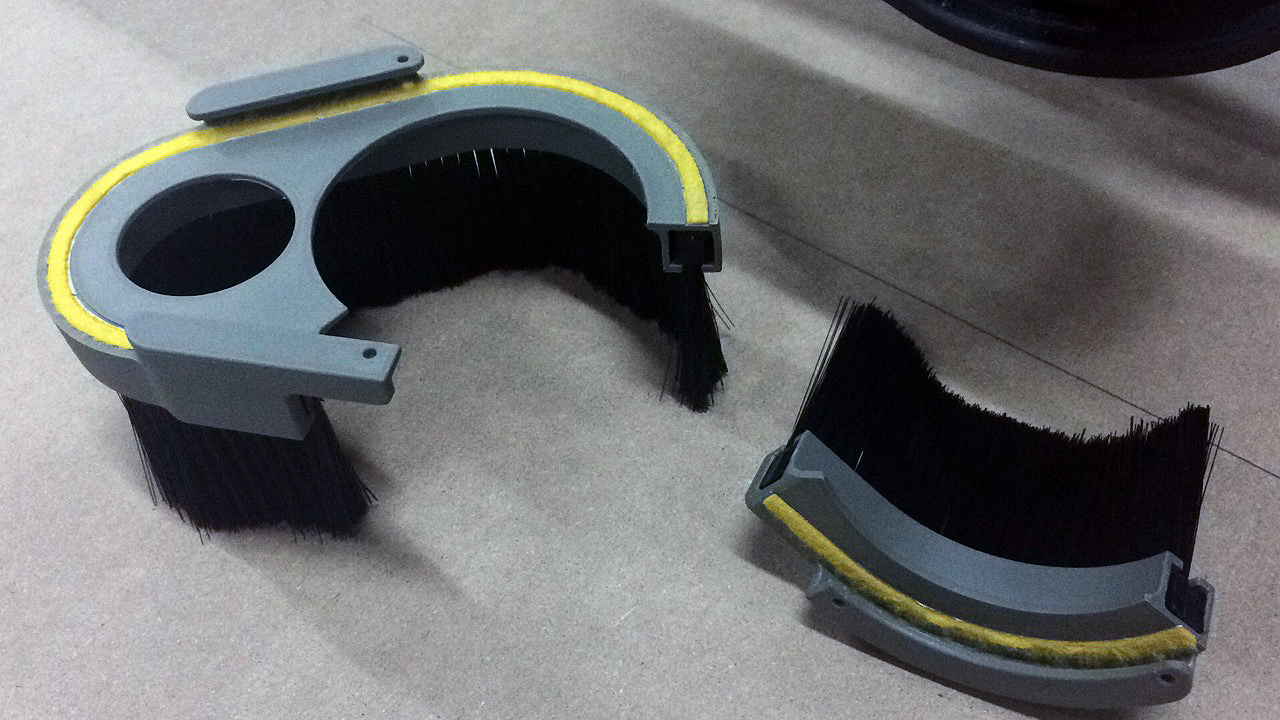 Base parts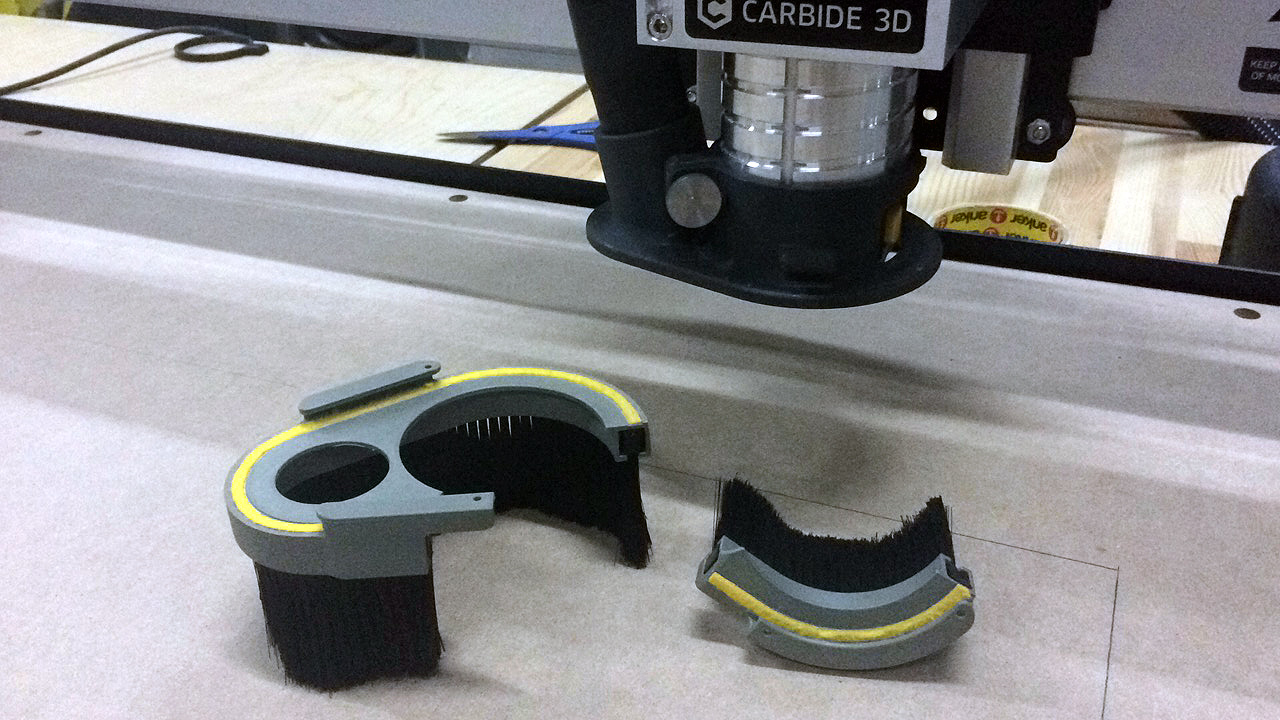 Base parts and Top Rign attached to the Shapeoko Spindle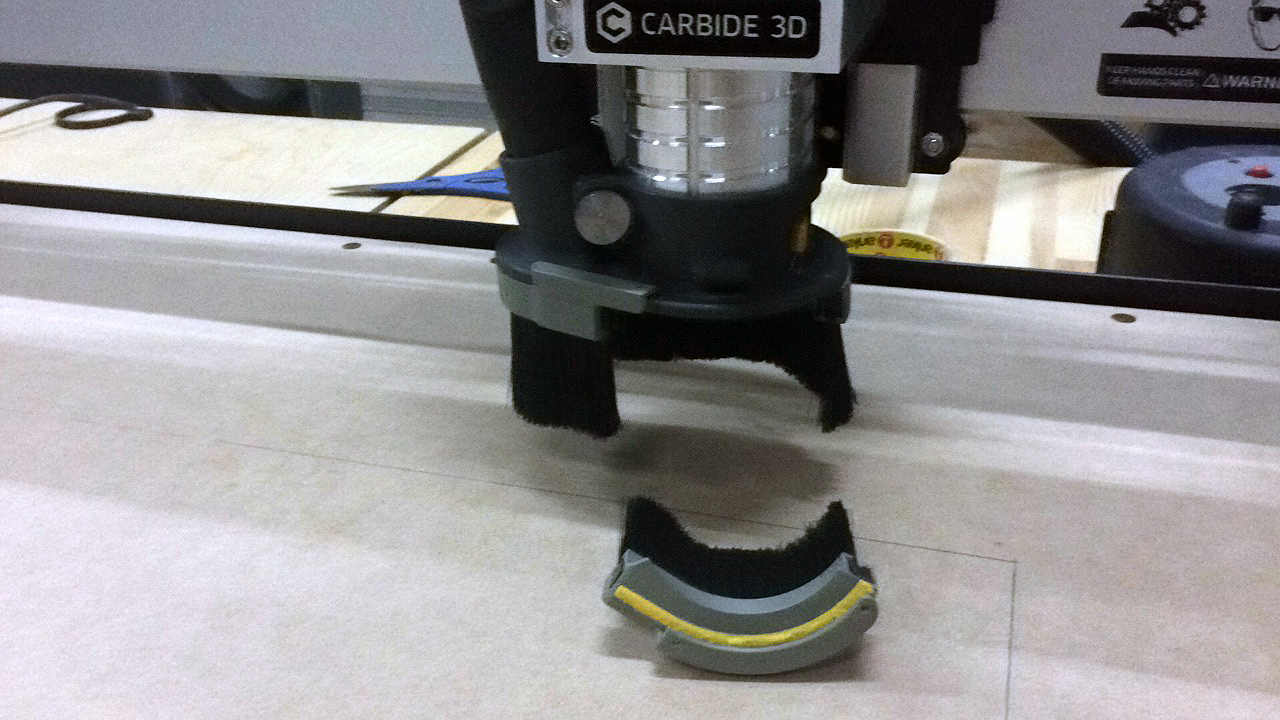 Testing the vacuum cleaner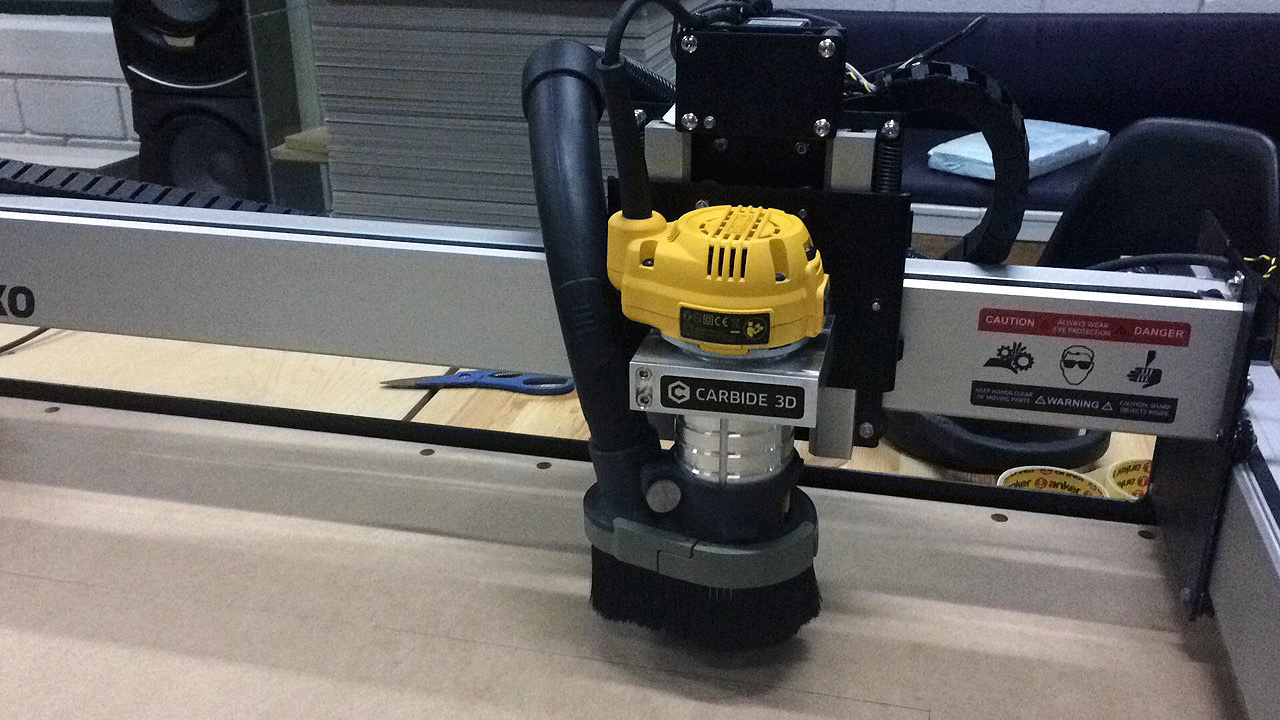 Bok Dust Collector attached and ready to run!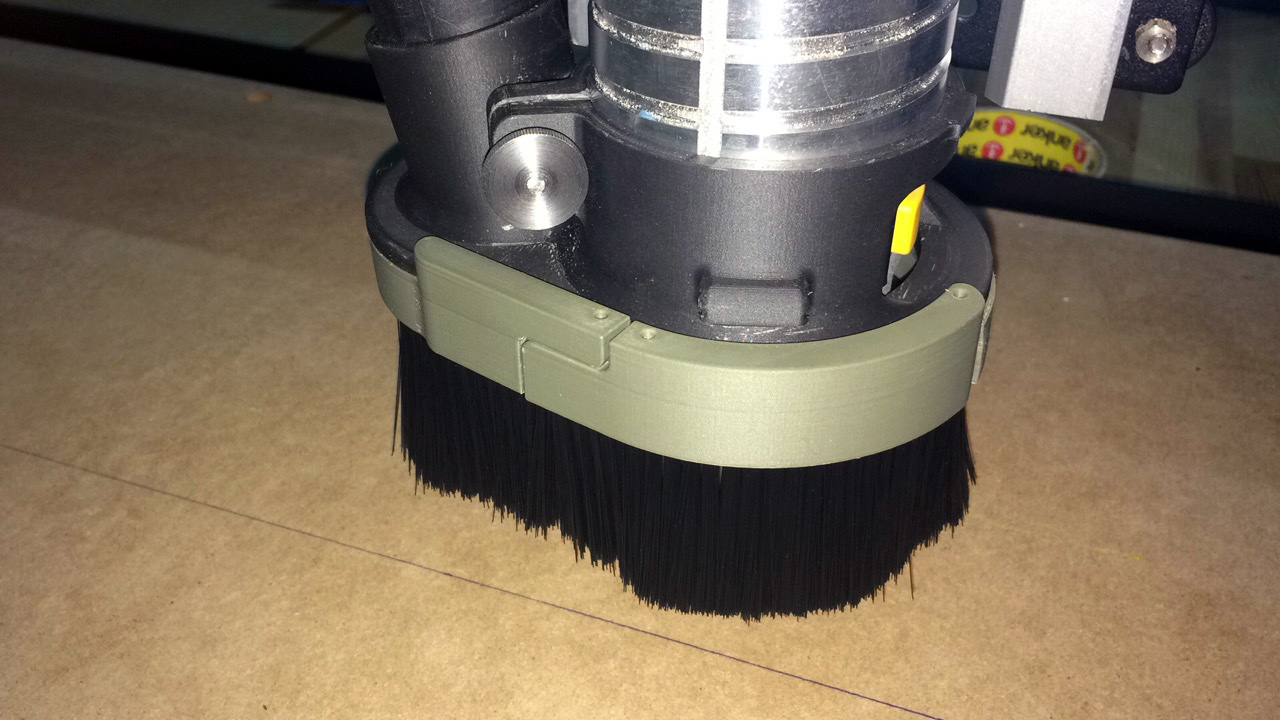 Bok Dust Collector First try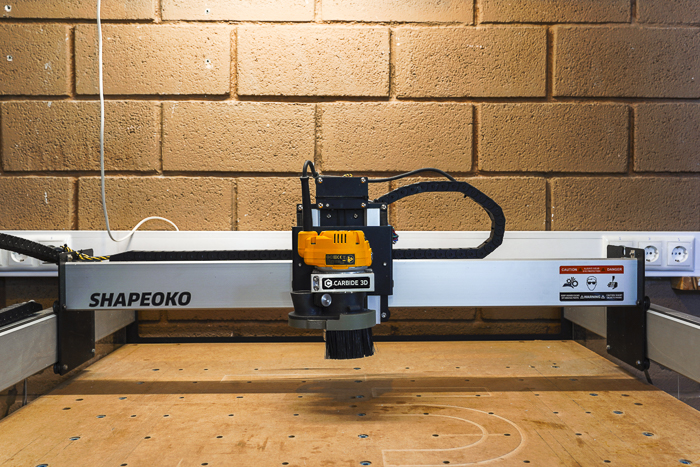 3D SCANNING¶
Svolioni Stone bridge¶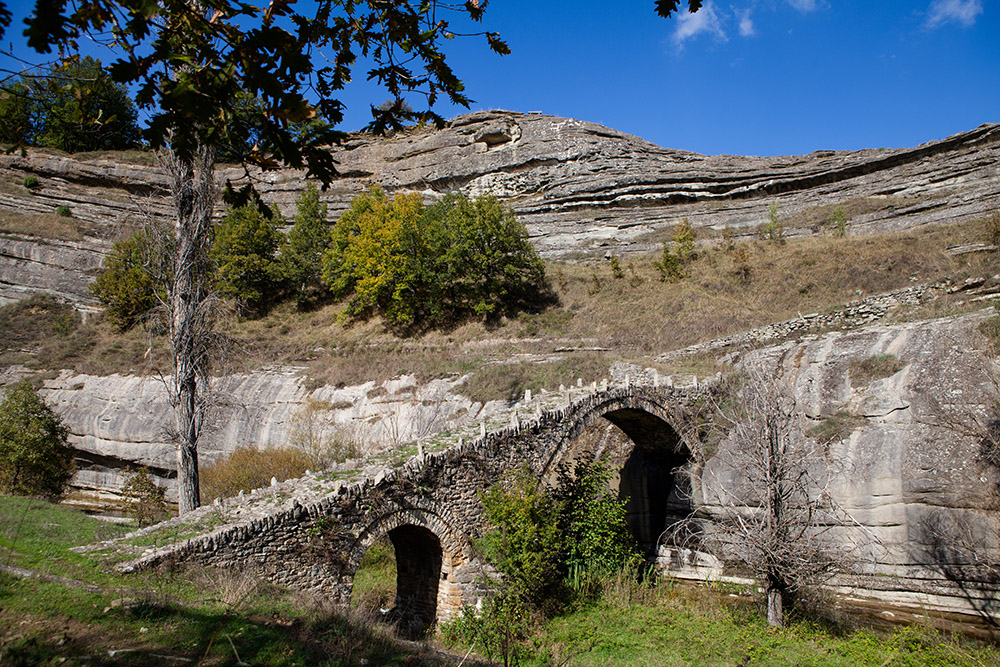 Working for the final project we 3d-Scanned the Stone bridge of Svolioni in Agia Sotira, Kozani, Greece, a cultural heritage monument located in Sierra Pindos. An amazing construction that makes clever use of the surrounding topography to gently nest on the rocks at its one side. Through photogrammetry, reliable information about physical objects and the environment was obtained through the process of recording, measuring and interpreting photographic images and patterns of electromagnetic radiant imagery taken by drone camera.
3d Printed Bridge¶
Proceeding to 3d Printing the scanned object with PRUSA MK3 3d Printer and Prusament Filament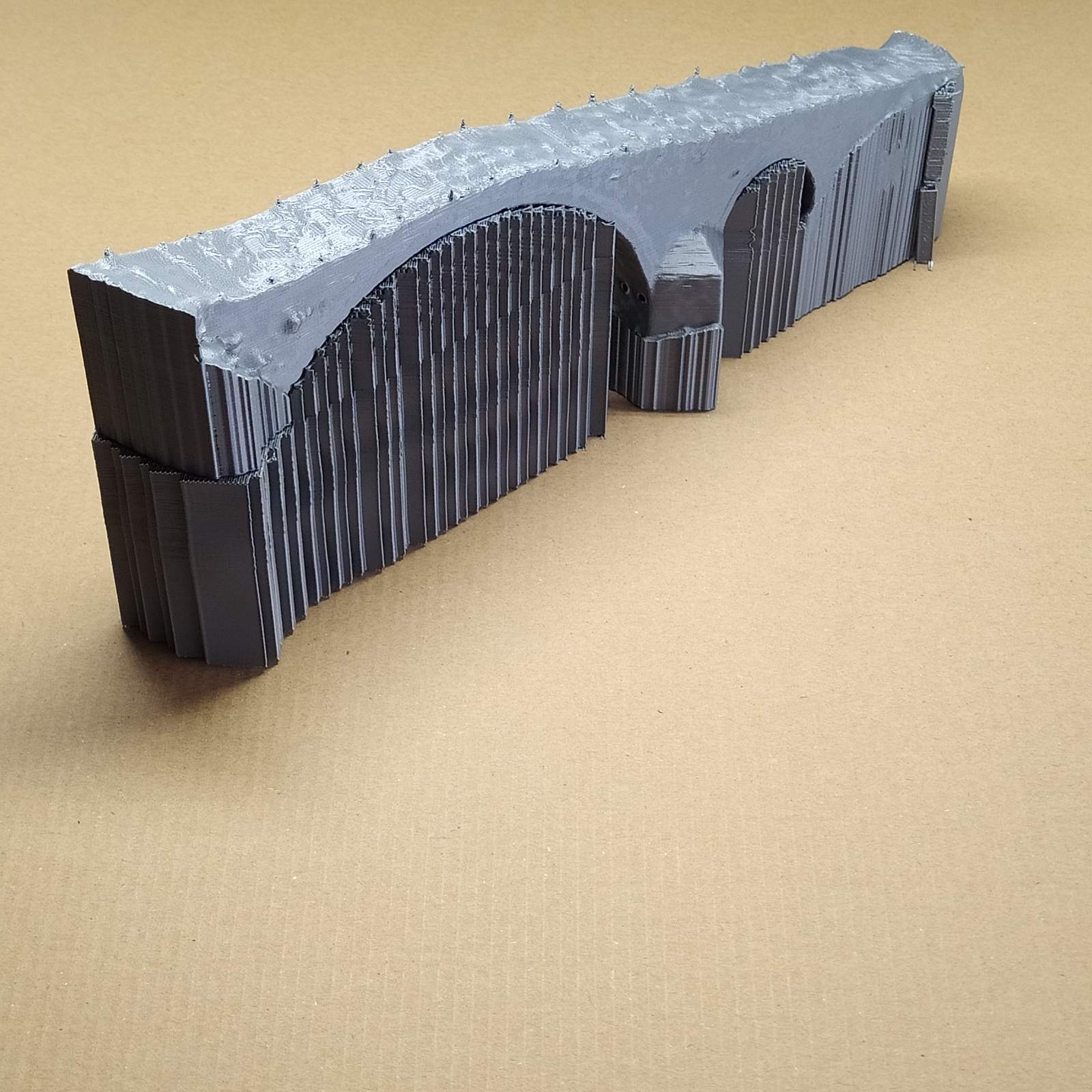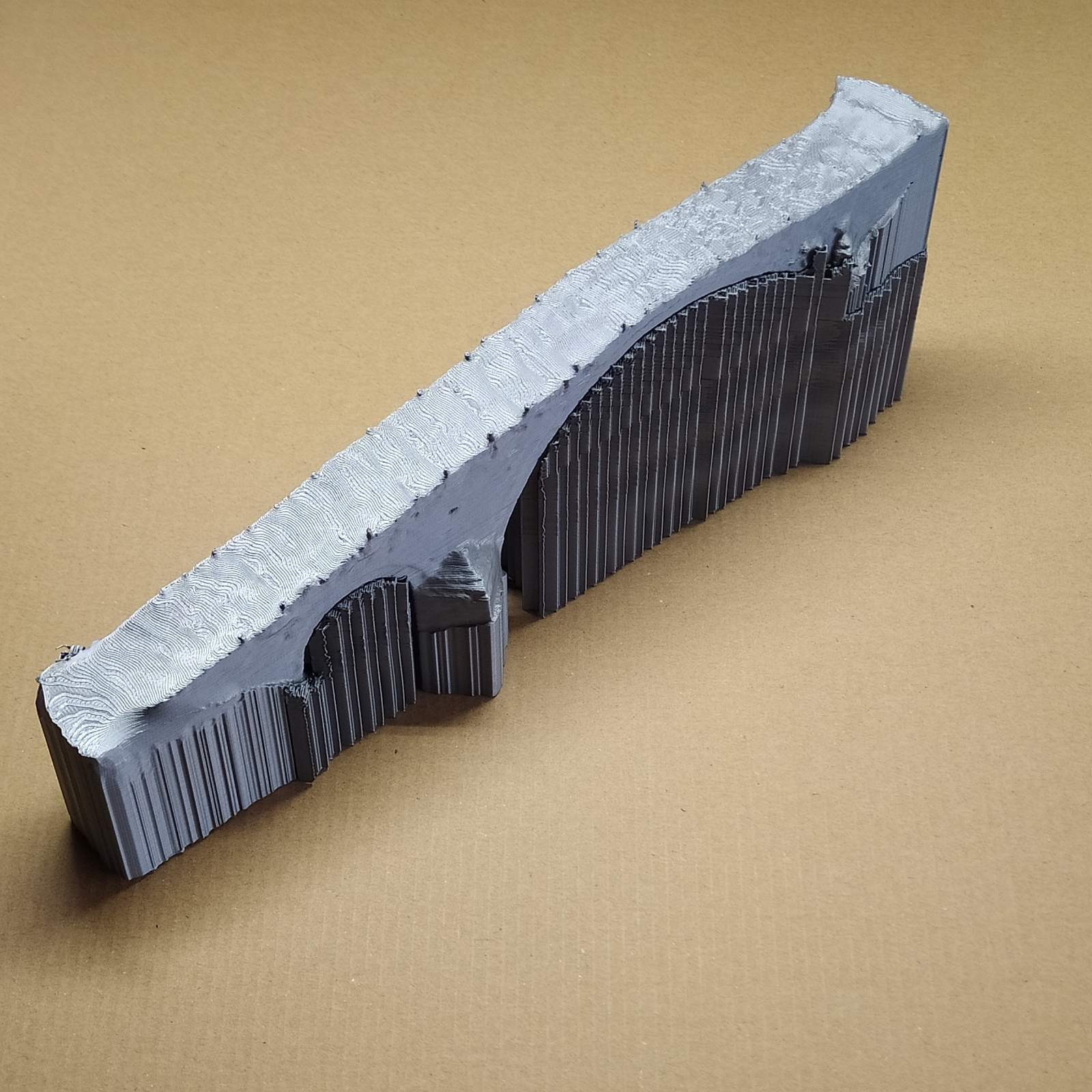 Support material to be removed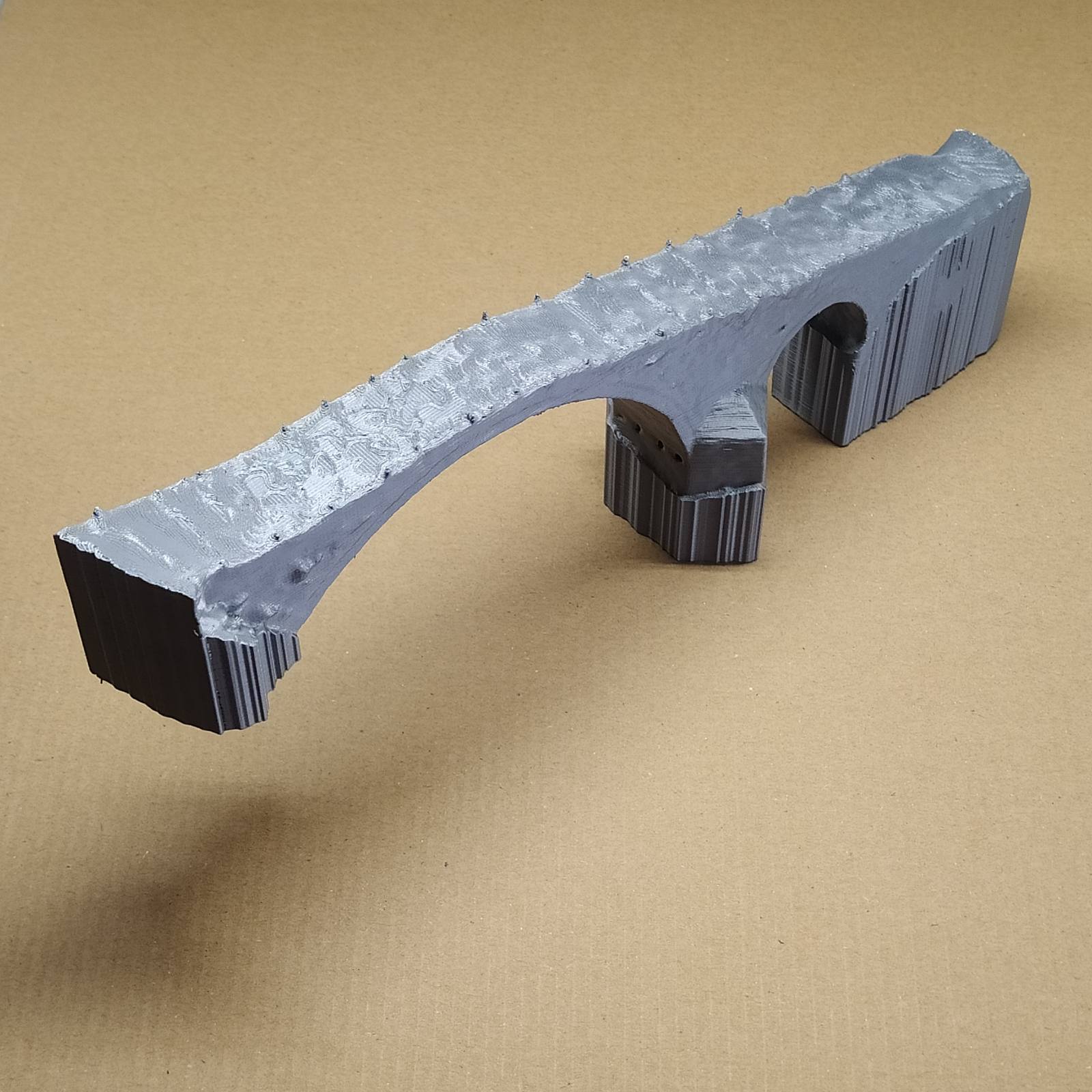 Bridge part to be assembled to the terrain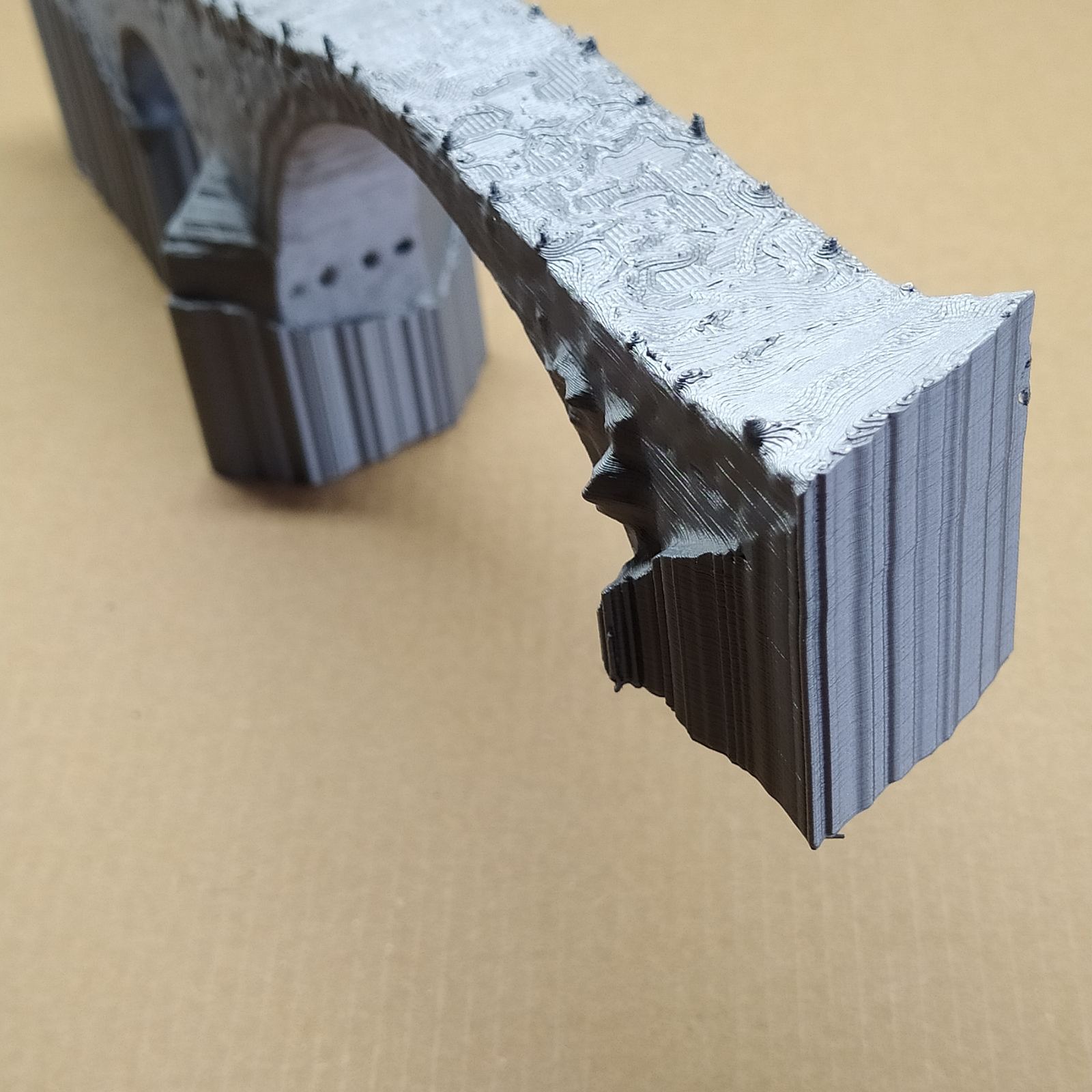 3d Printing Detail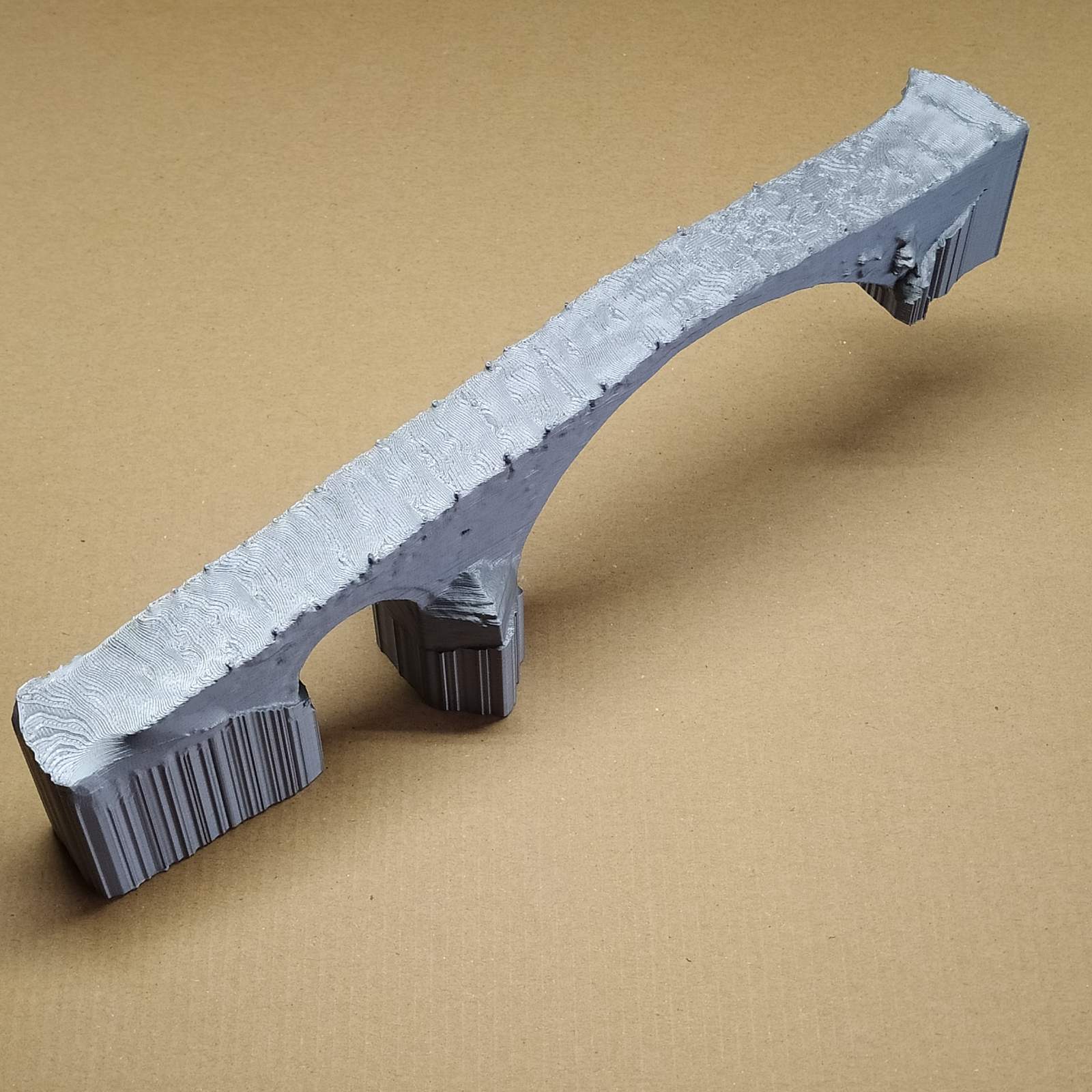 Final piece
3d Printing Tutorial by Fab Lab Ioannina¶
---
Last update:
March 2, 2021