---
BACK TO HOME PAGE
WEEK 7
COMPUTER CONTROLLED MACHINE
WEEK ASSIGNMENTS:
Tasks for a week
Individual assignment:   make (design+mill+assemble) something big (~meter-scale)
Group assignment:   do your lab's safety training   test runout, alignment, speeds, feeds, materials, and toolpaths for your machine
Task:01 To make some thing big:
Machine used:
Shop bot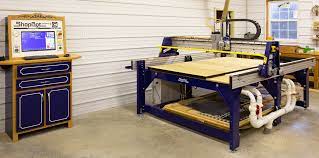 Software used:
Solid work
V_carve
HSM
Mach3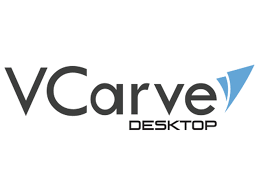 This week assignment content:
INDIVIDUAL ASSIGNMENTS:
3D Designing.
Set measurements through variable equations.
Milling.
Assembling
PROBLEMS:
Measurements Problem.
Press fit teeth problem.
Part intersection.
components Mating issue.
MAKE SOMETHING BIG
To design 3D model of final project:
First I have go through my final project sketch and I have designed final project at solid work software using parametric equation.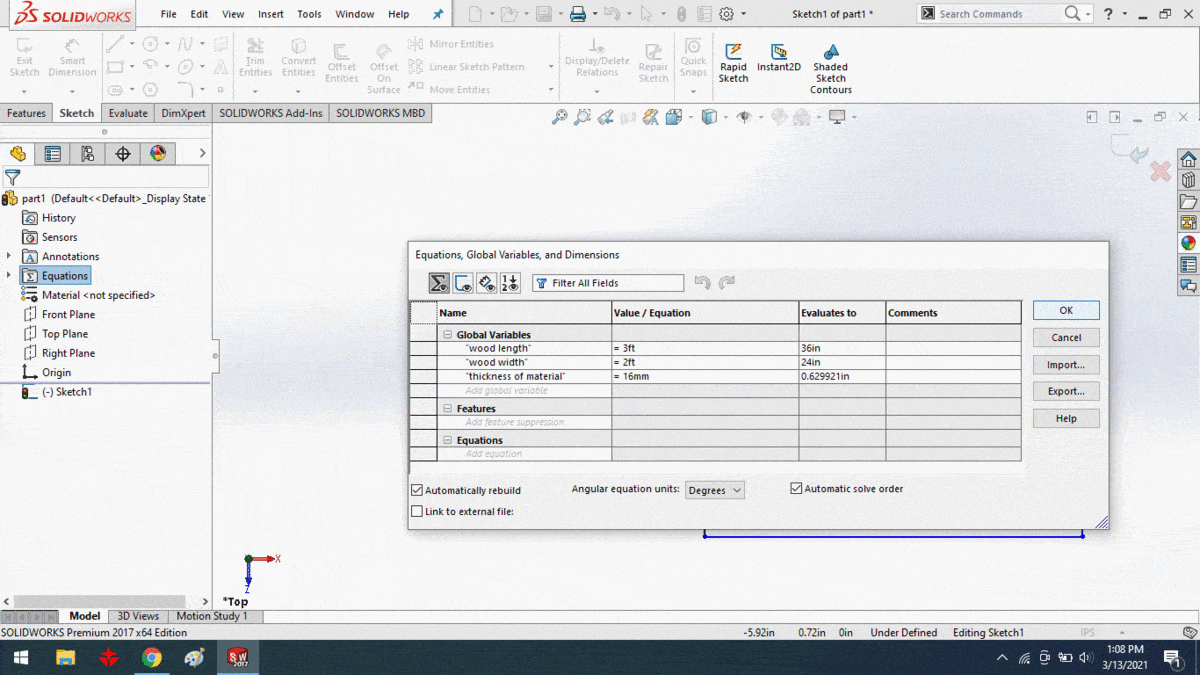 To begin, I created the top part of my final project using a parametric equation and the line tool.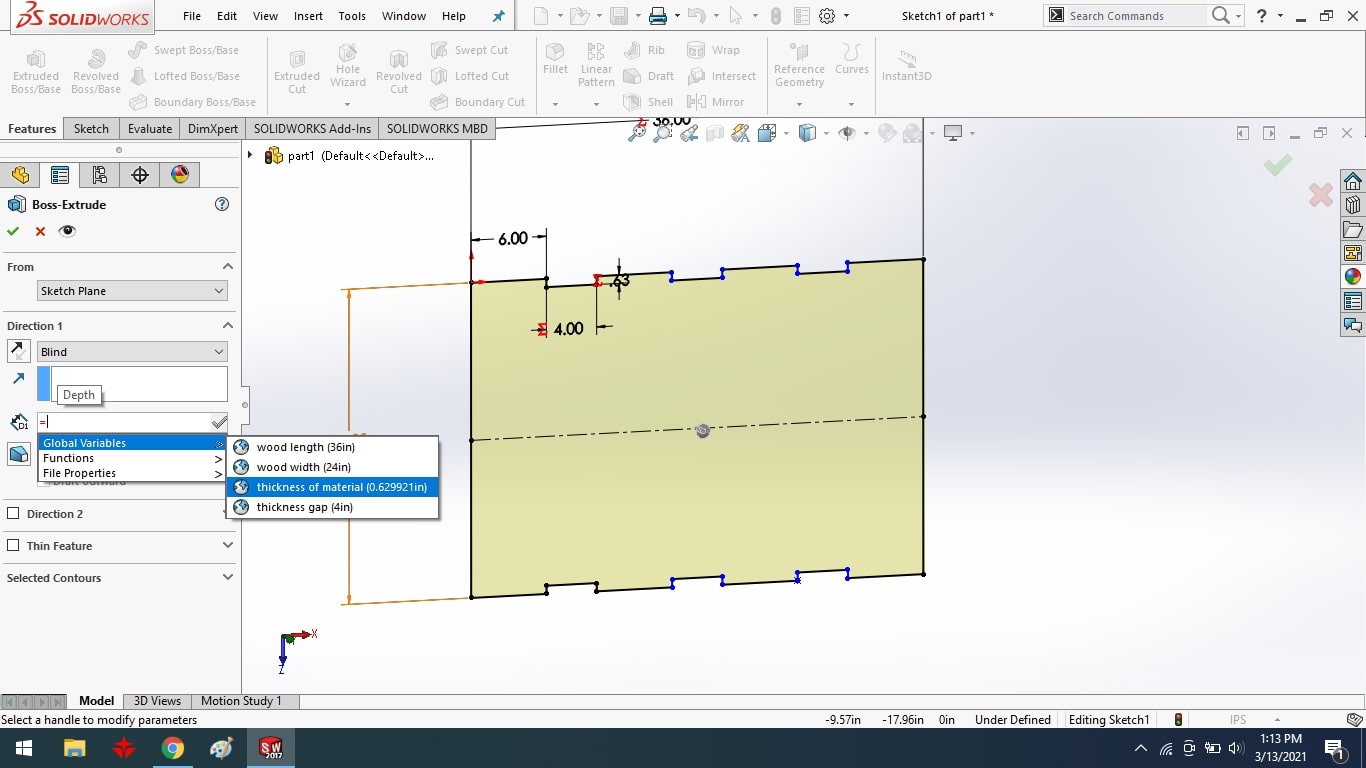 I used the line tool to design the bottom part of my final project.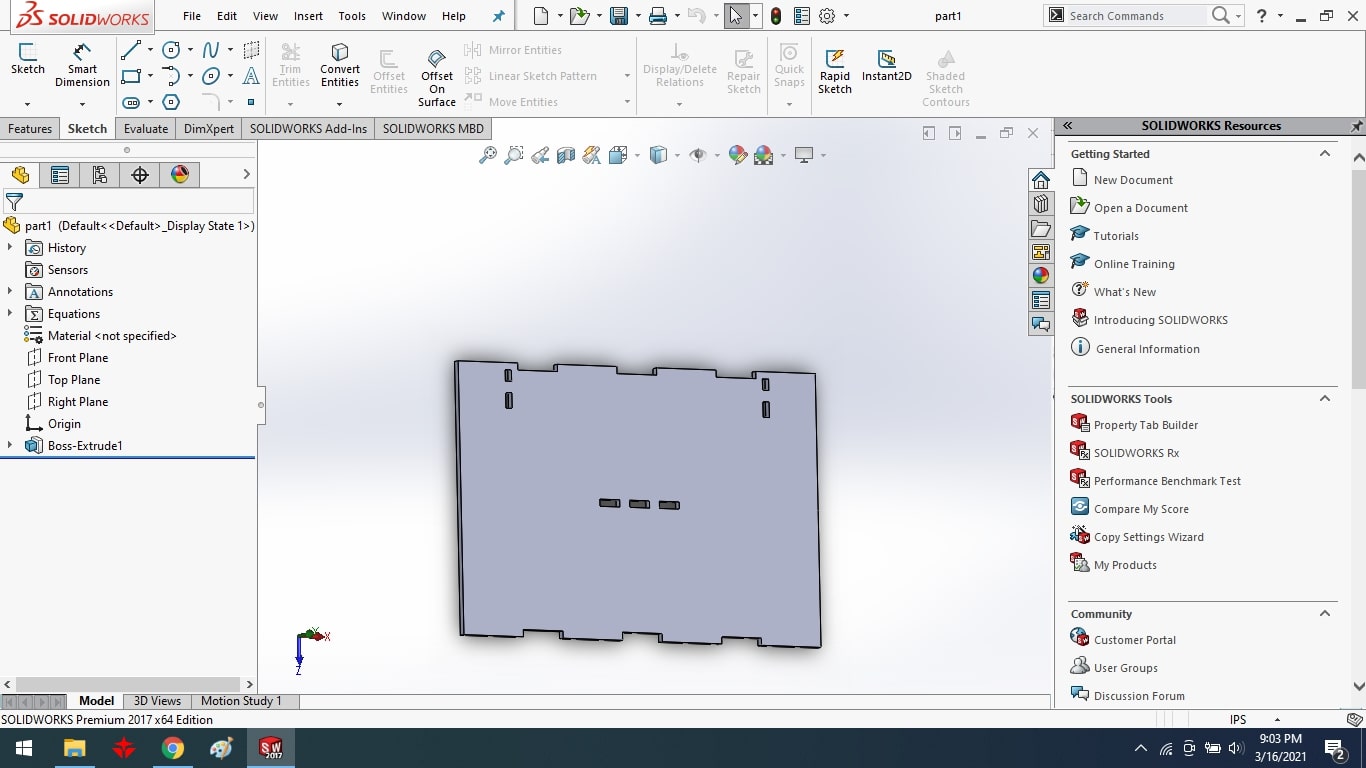 After that, I extruded the bottom part with the extrude boss tool.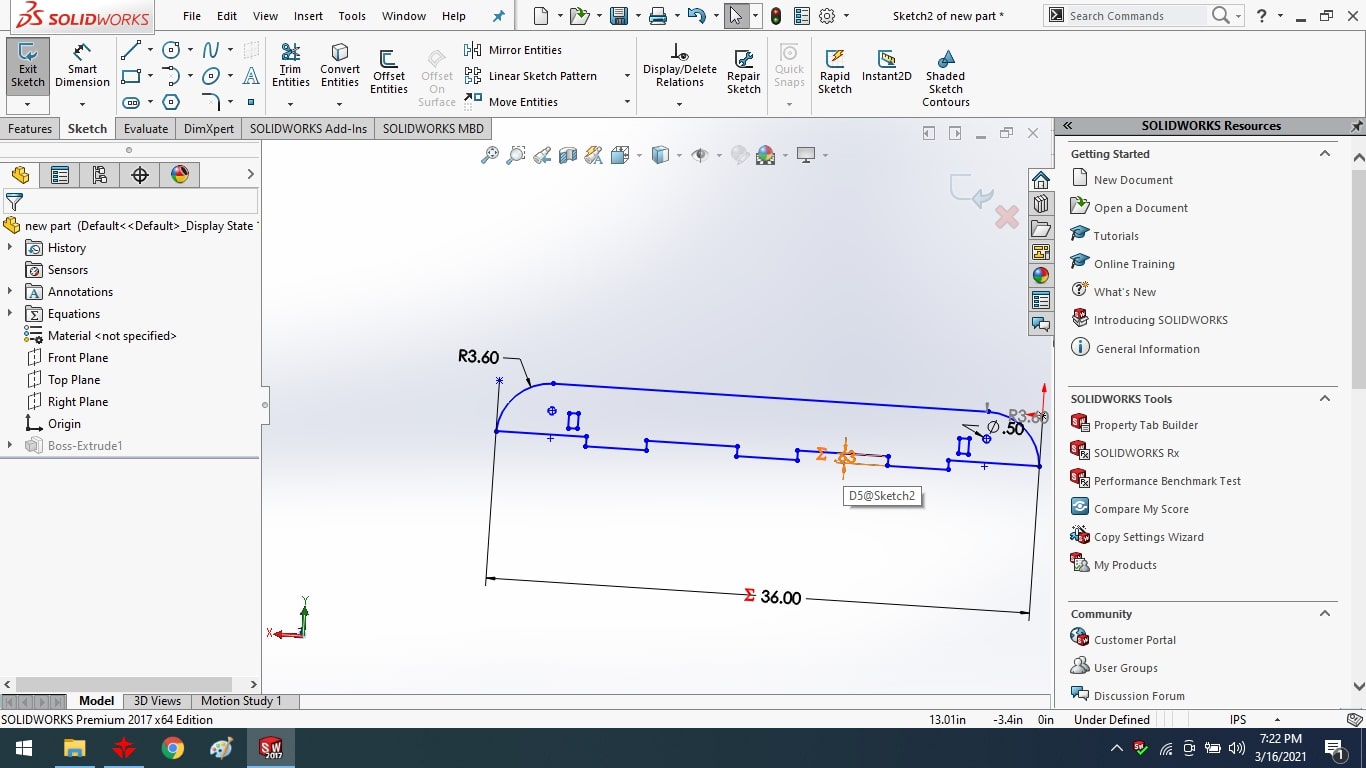 Using the line and circle tools, I sketched the top and bottom part's side supports.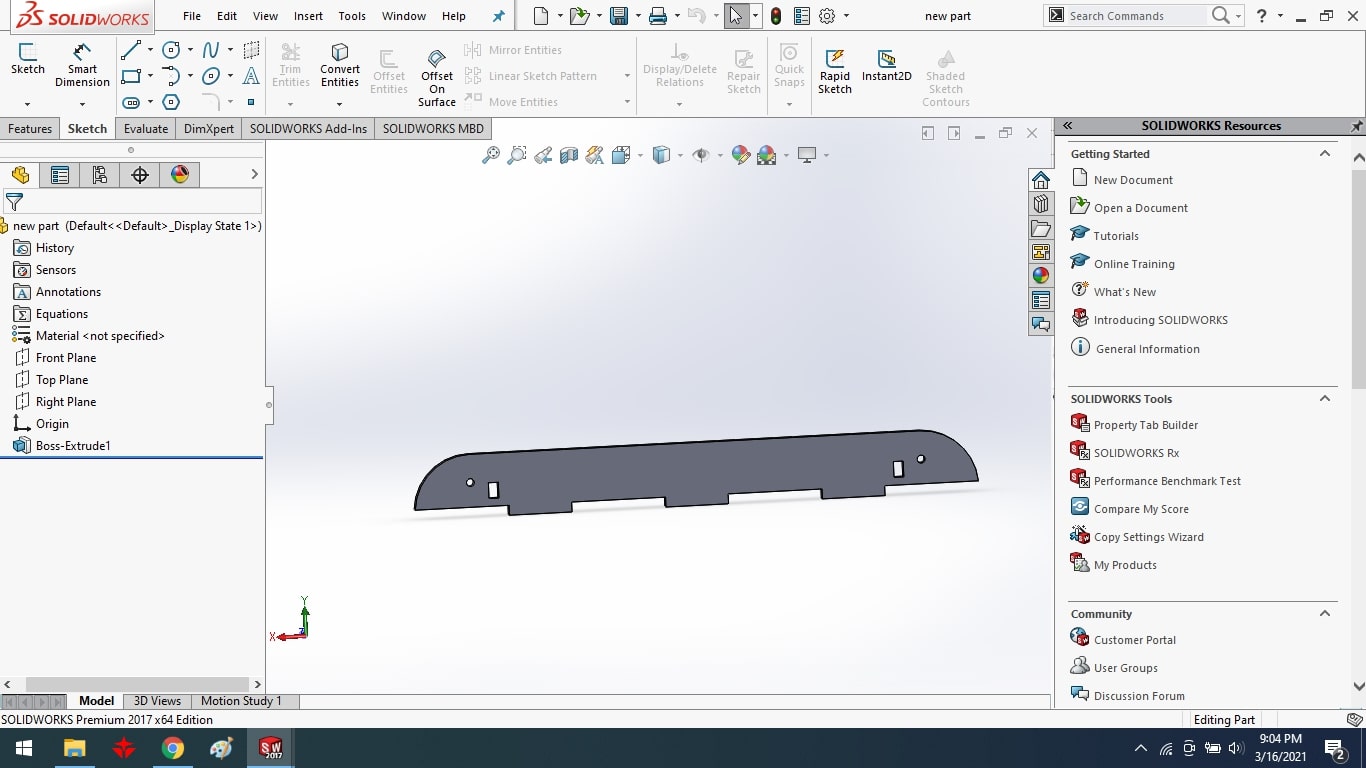 After that, I extruded the supports with the extrude boss tool.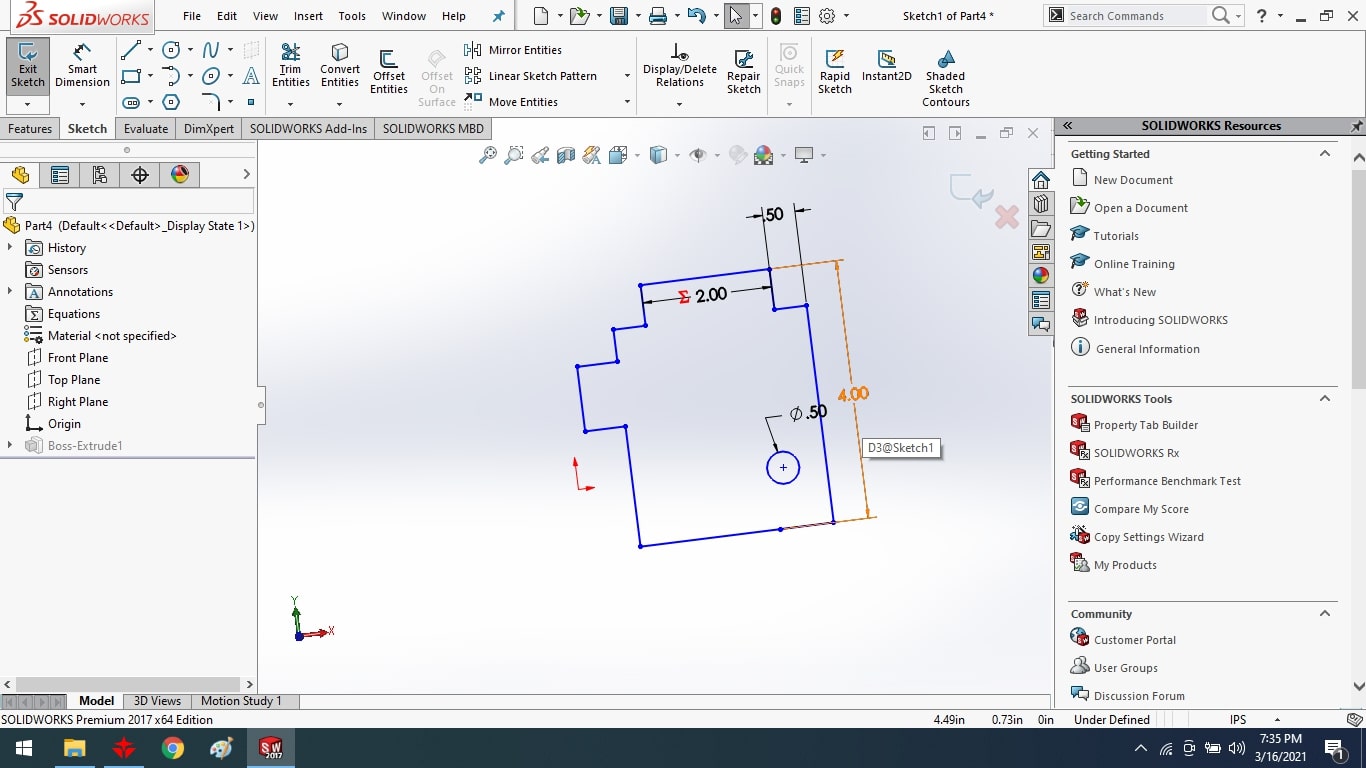 I used a line and circle tool to design the top and side support of the desk, and a nut and bolt to connect the scissor.
After that, I extruded the supports with the extrude boss tool.<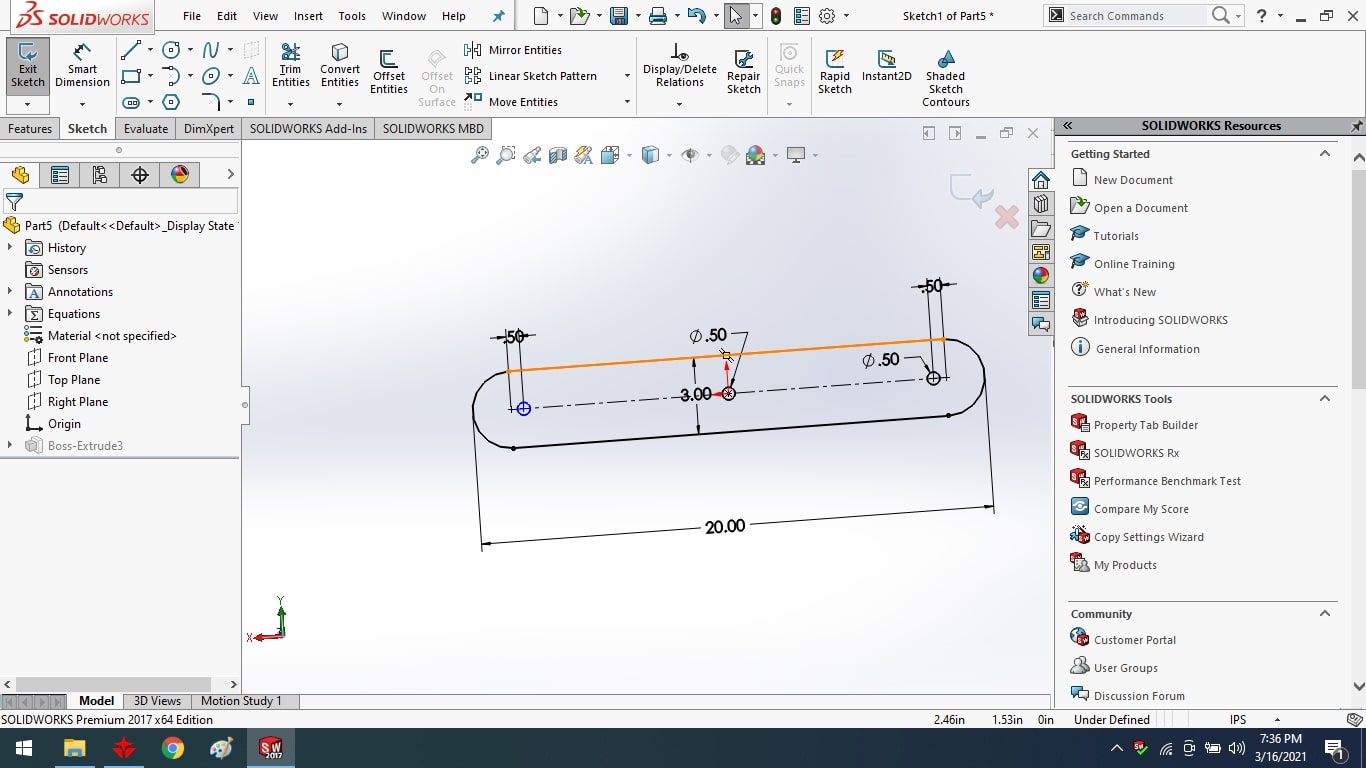 I used the line tool to sketch the scissor for my final project and to create the curve. To fix the scissor with nut and bolt, I've added a circle.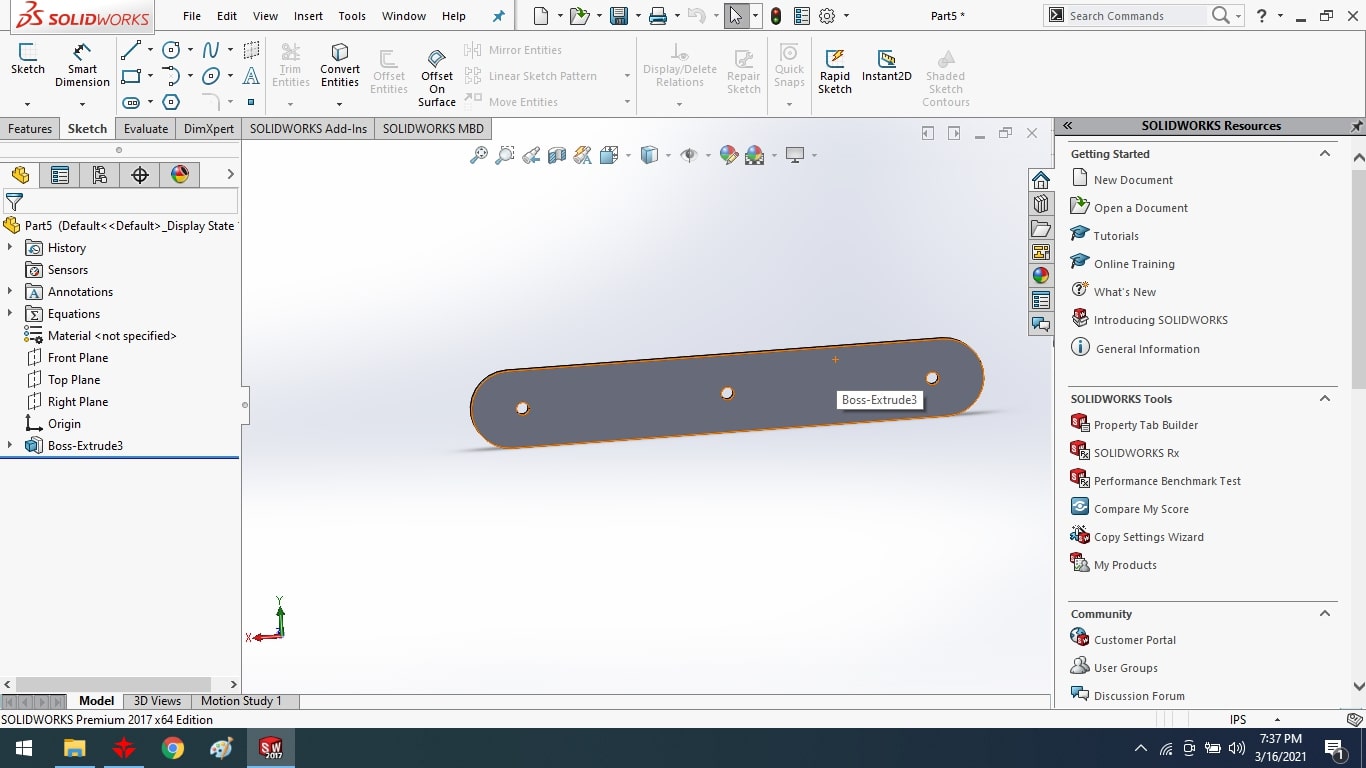 After that, I extruded the supports with the extrude boss tool.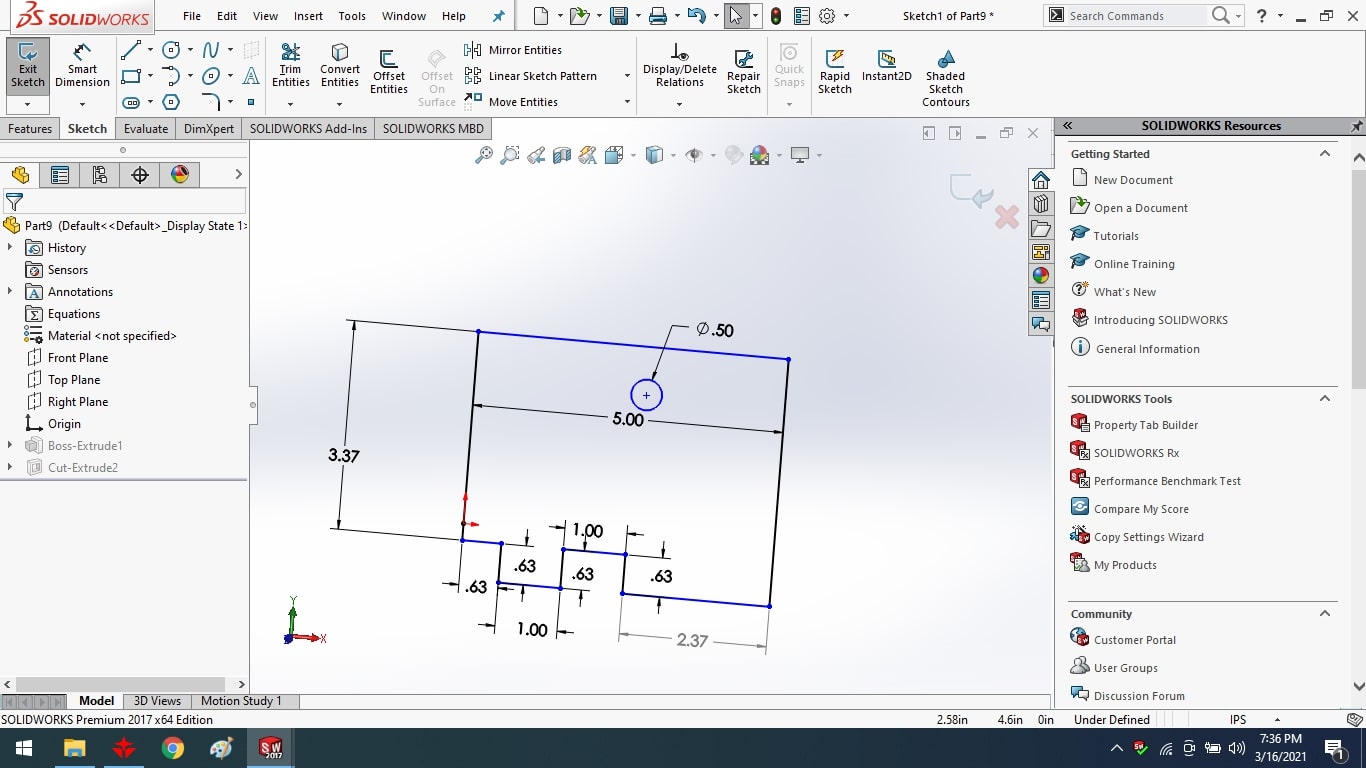 sketched the bottom surface support using line and circle tool.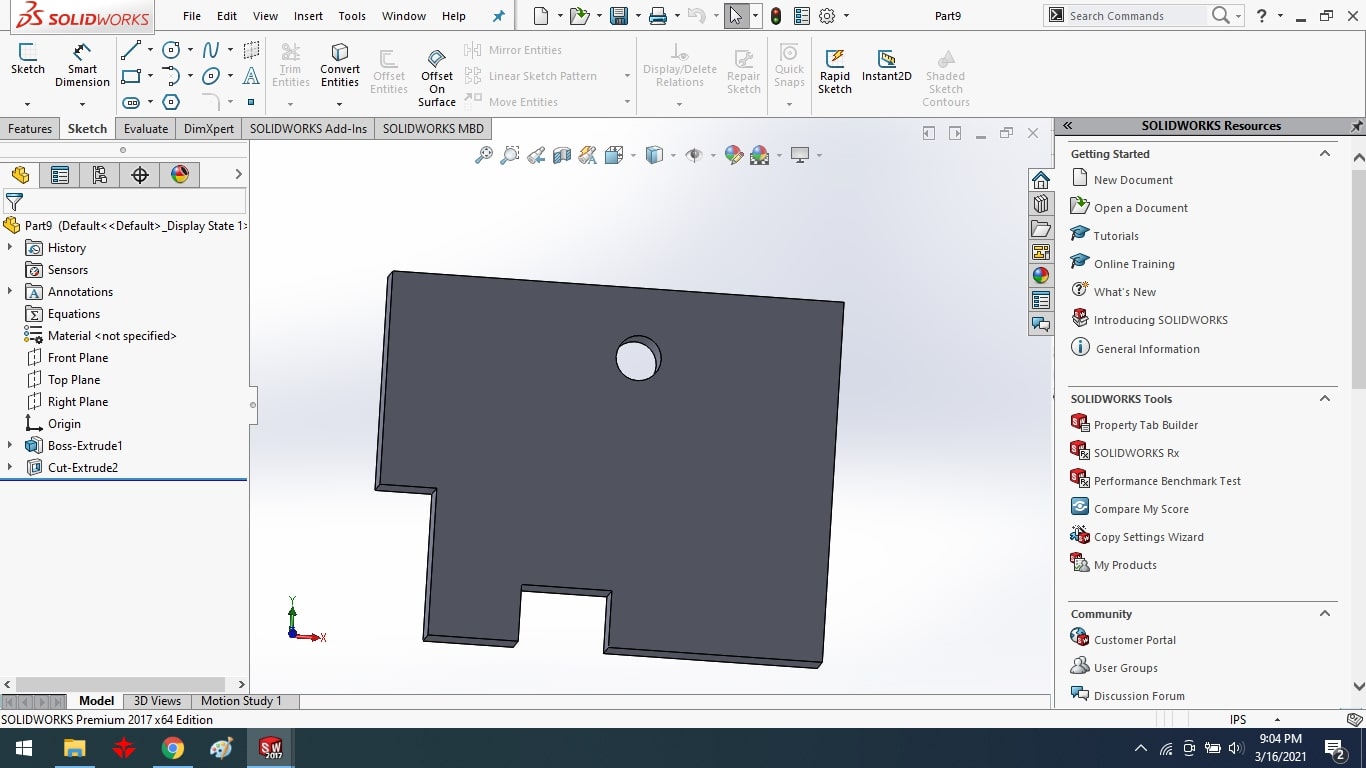 3D part of bottom surface support.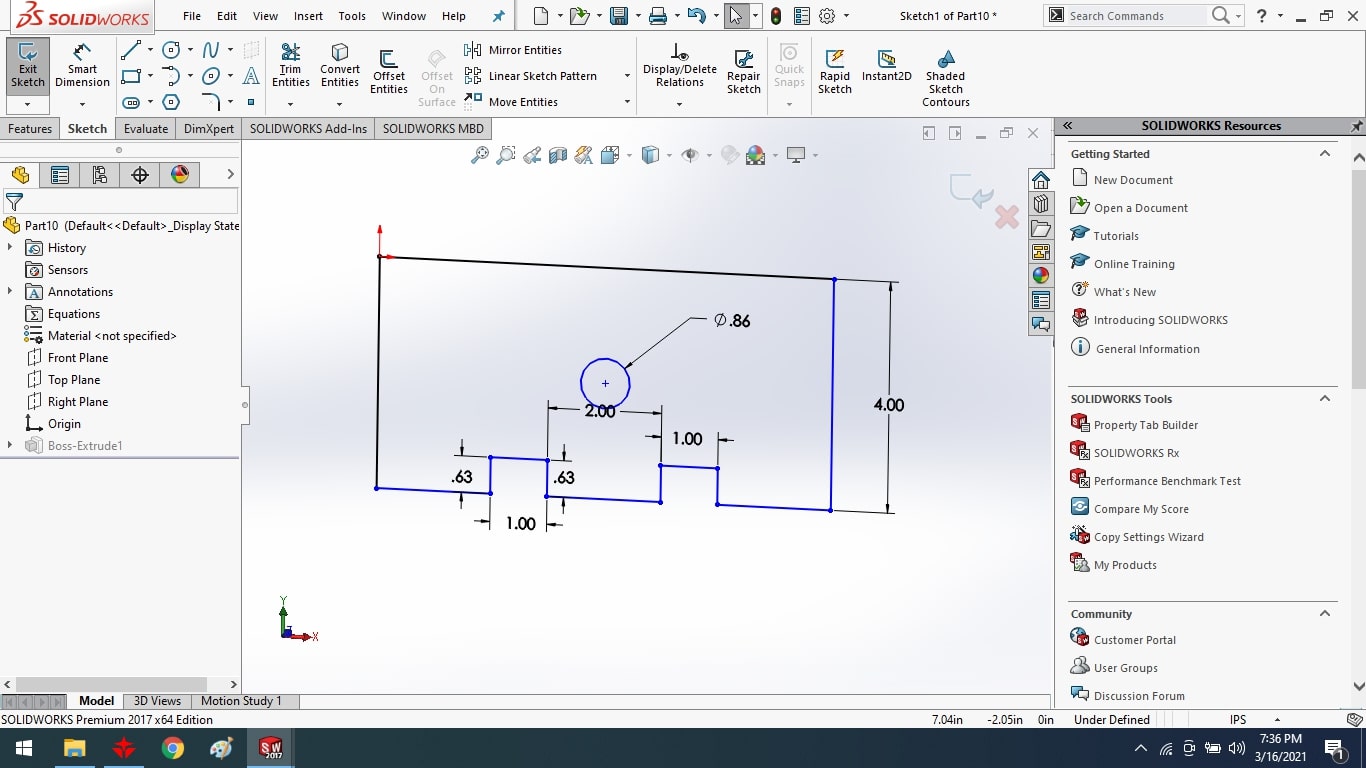 Then I drew a middle support to hold the motor in place on the desk surface..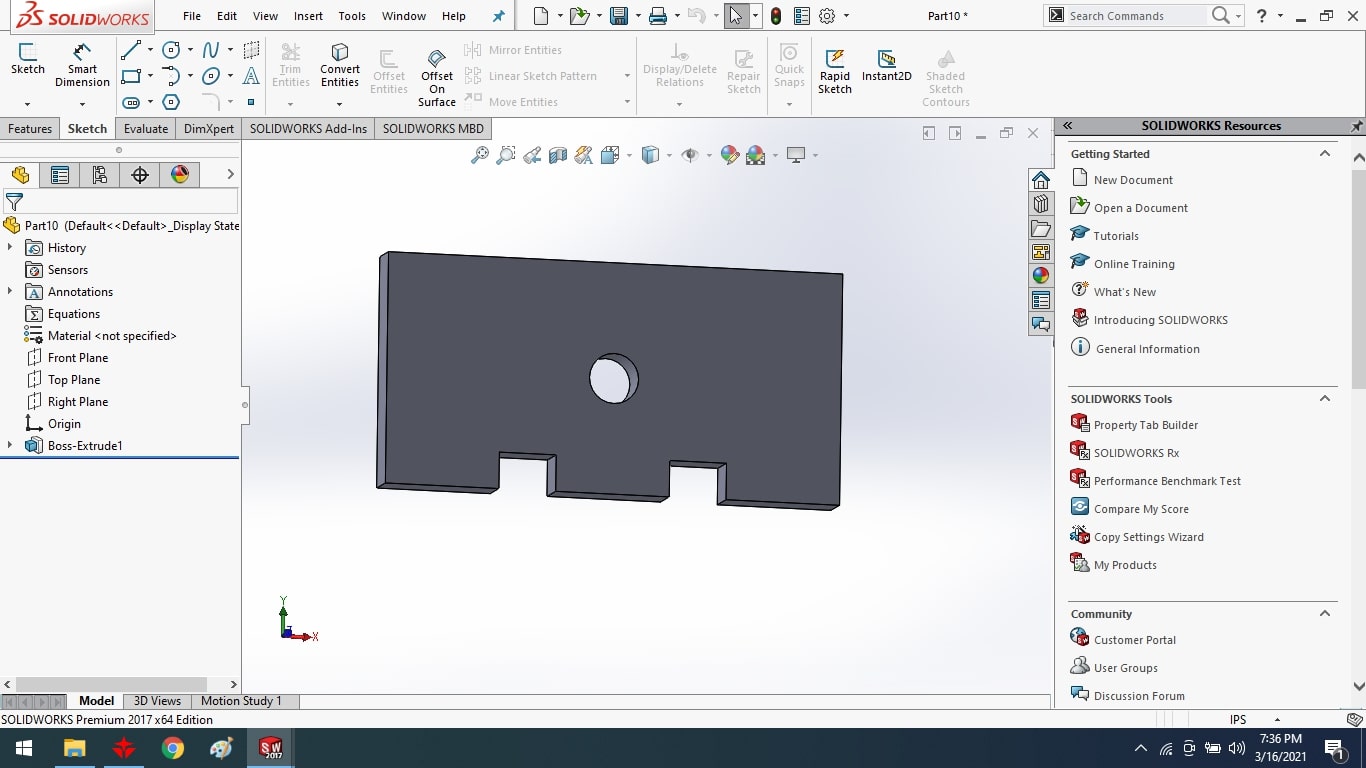 After that, I extruded the supports with the extrude boss tool.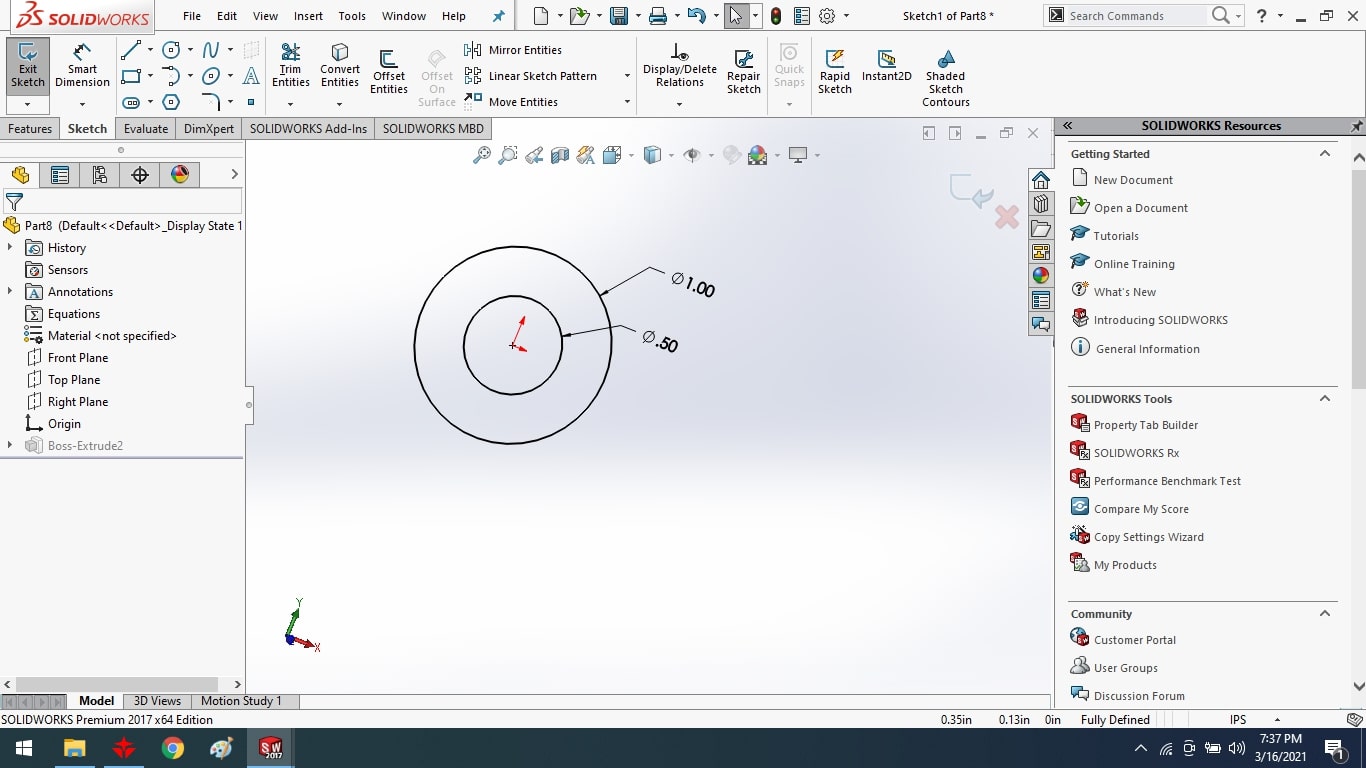 To fix the two middle scissors, I created a motor bush with a circle tool and the bush diameter is 25.4mm size.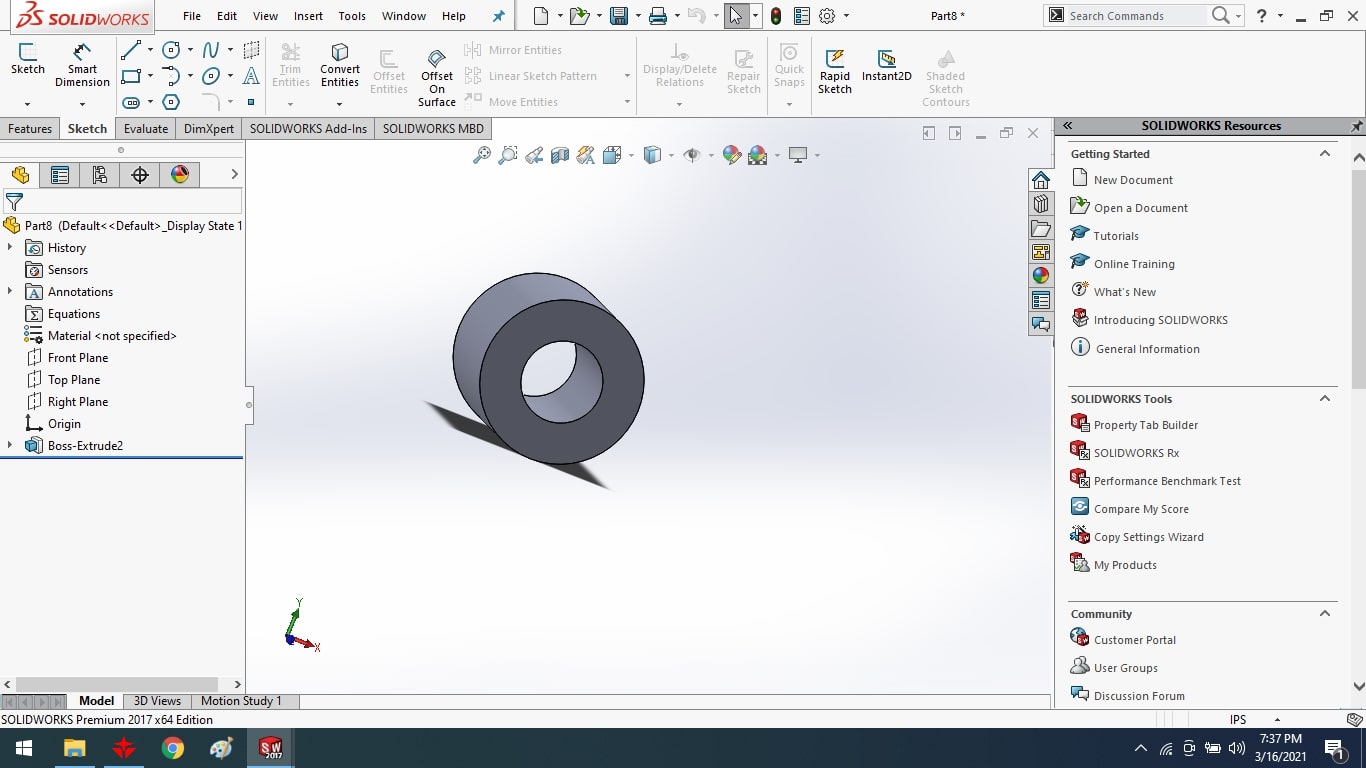 After that, I extruded the bottom part with the extrude boss tool.
I built the motor clip to help move the scissor by fixing it between the steel rod and the scissor.
After that, I extruded the motor clip with the extrude boss tool.
Assembled of Final Project Parts:
Merge all parts in assembly form.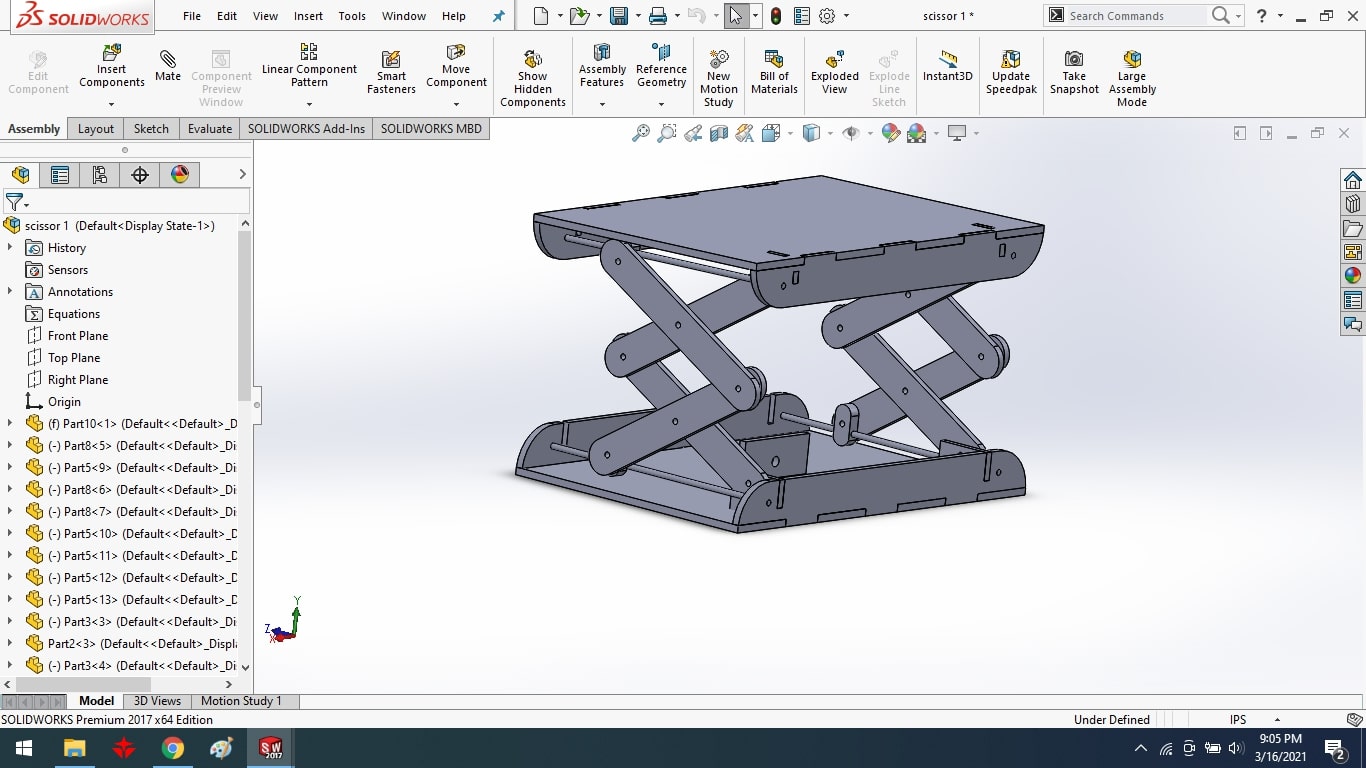 Final Result.
Solid work to DXF conversion: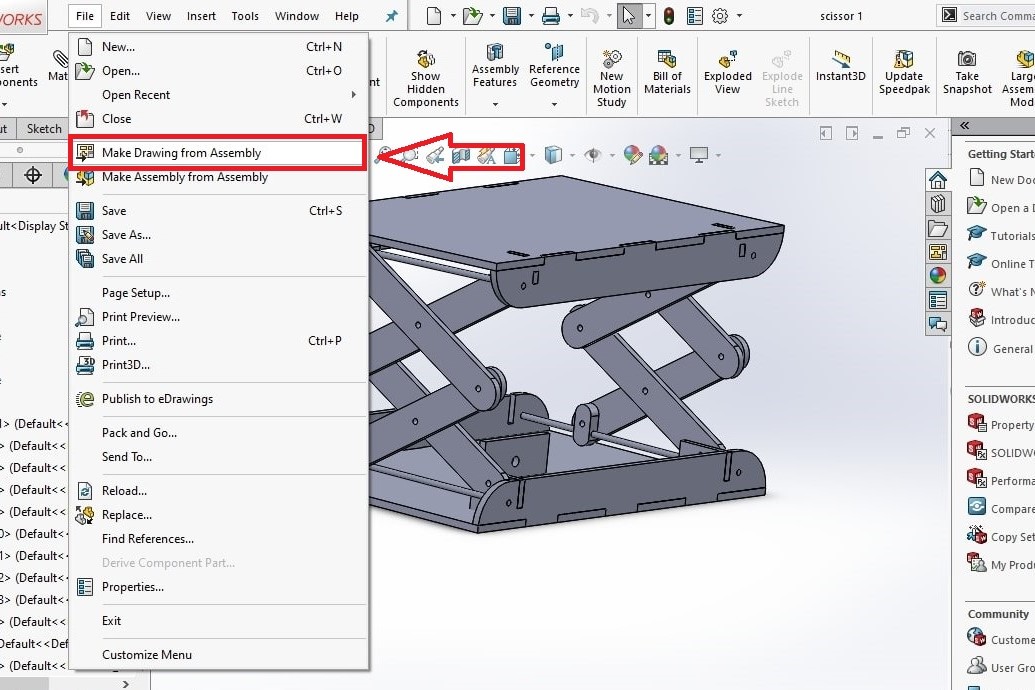 First, go to the menu>file>Make drawing from assembly.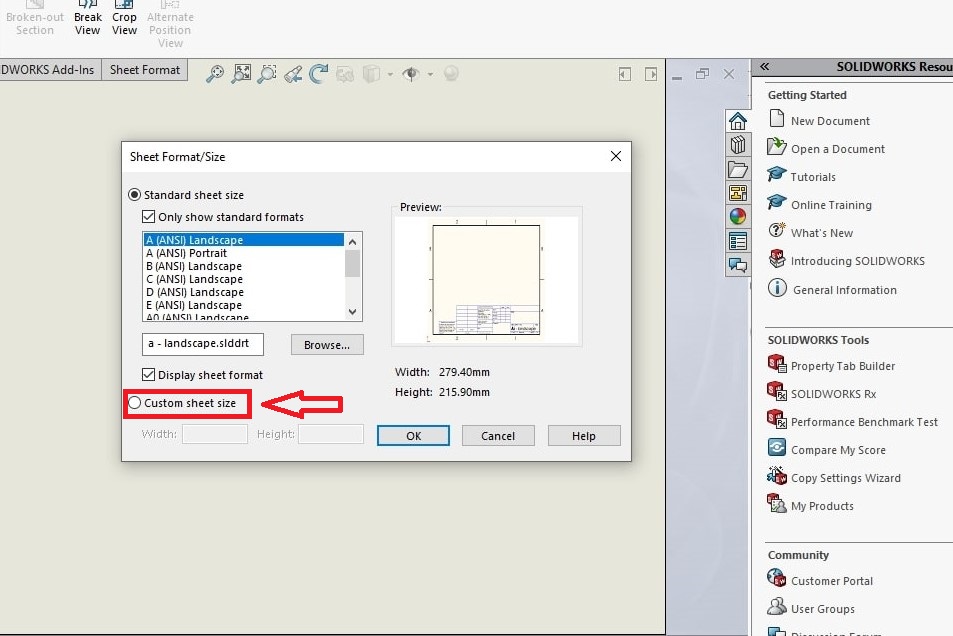 Then select the option of custom sheet size and click the ok button.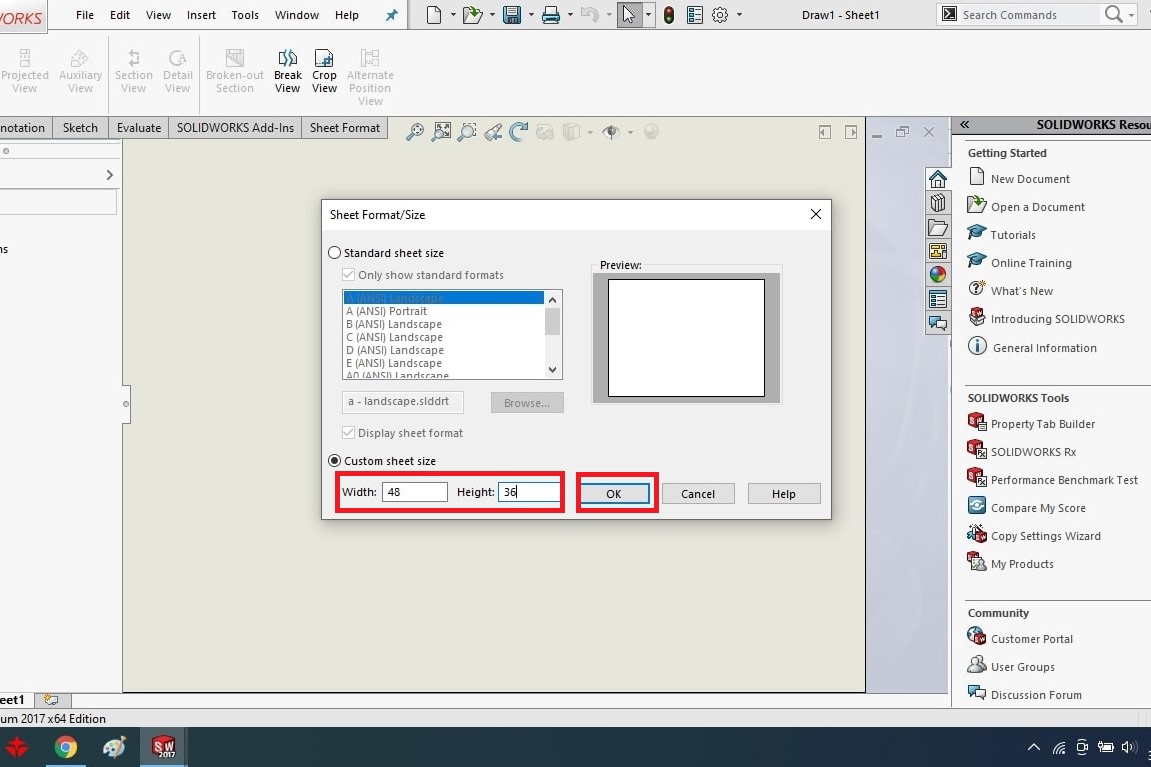 Then change the sheet size and click the ok button
Then I can see my project assembly on the left side of the window.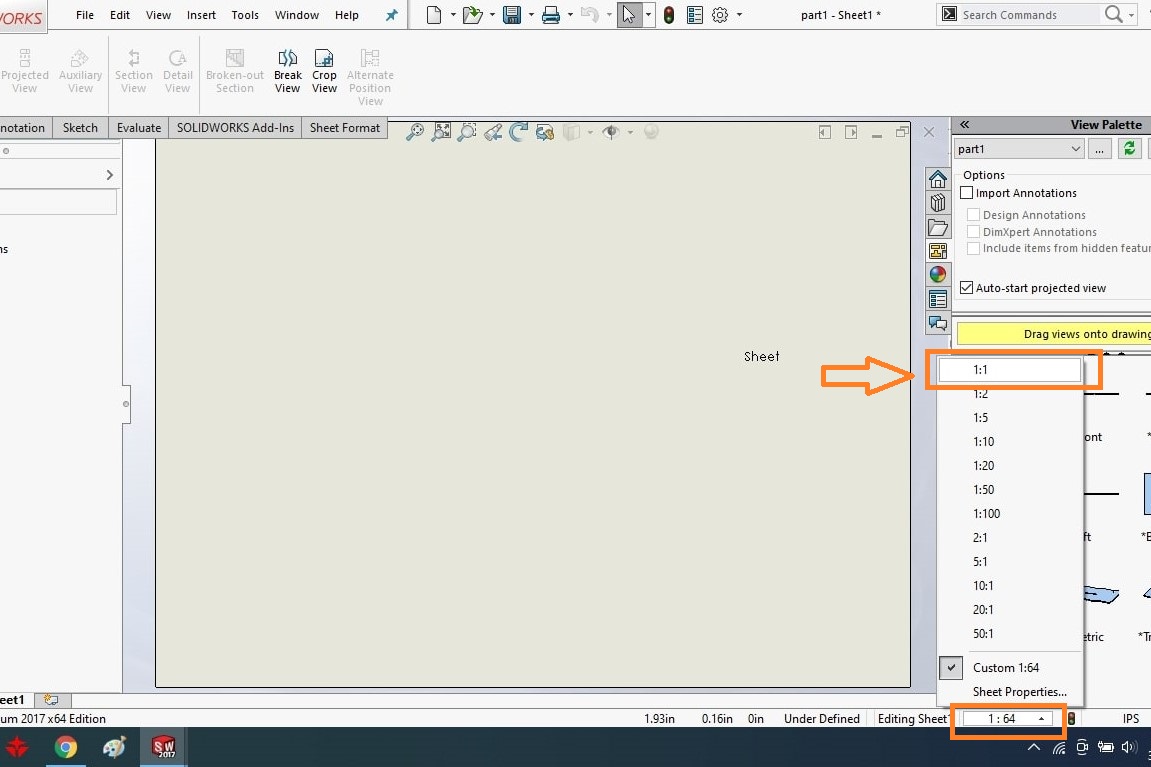 I have given scaling 1:1.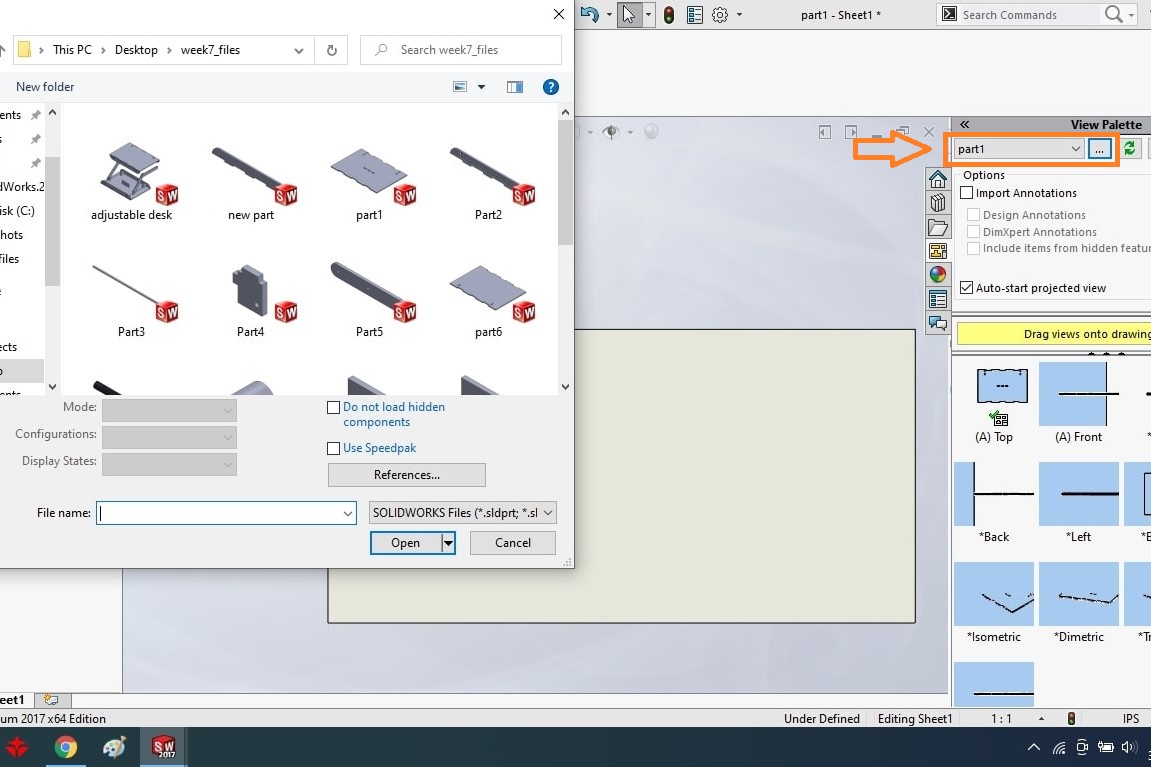 Then I have to import each part from the folder.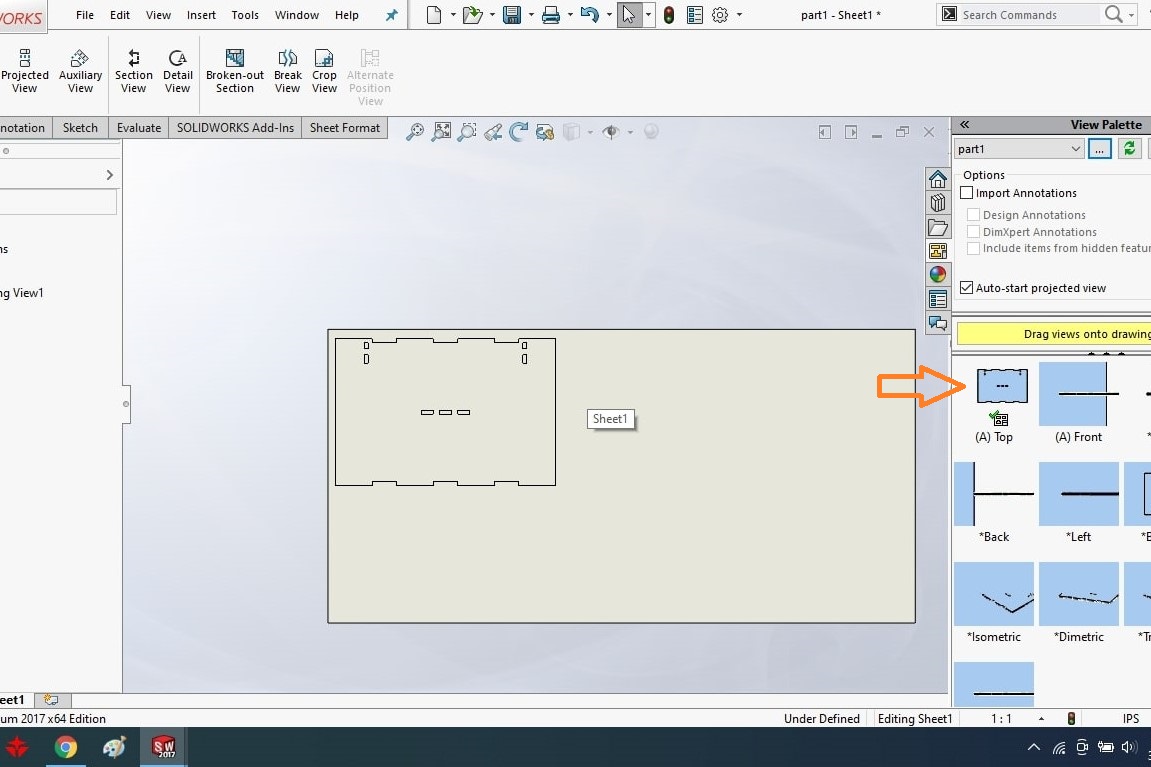 Drag each part from the left side window to the page.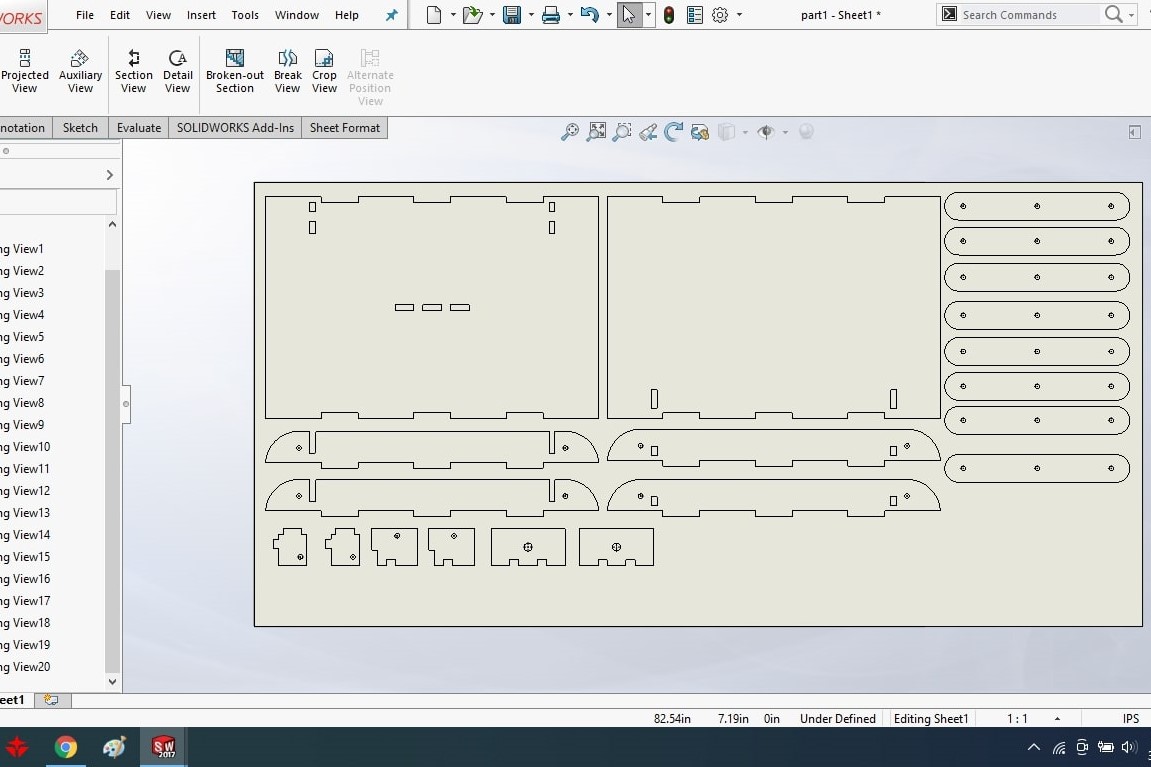 Complete all parts drag into the page which I want to do mill.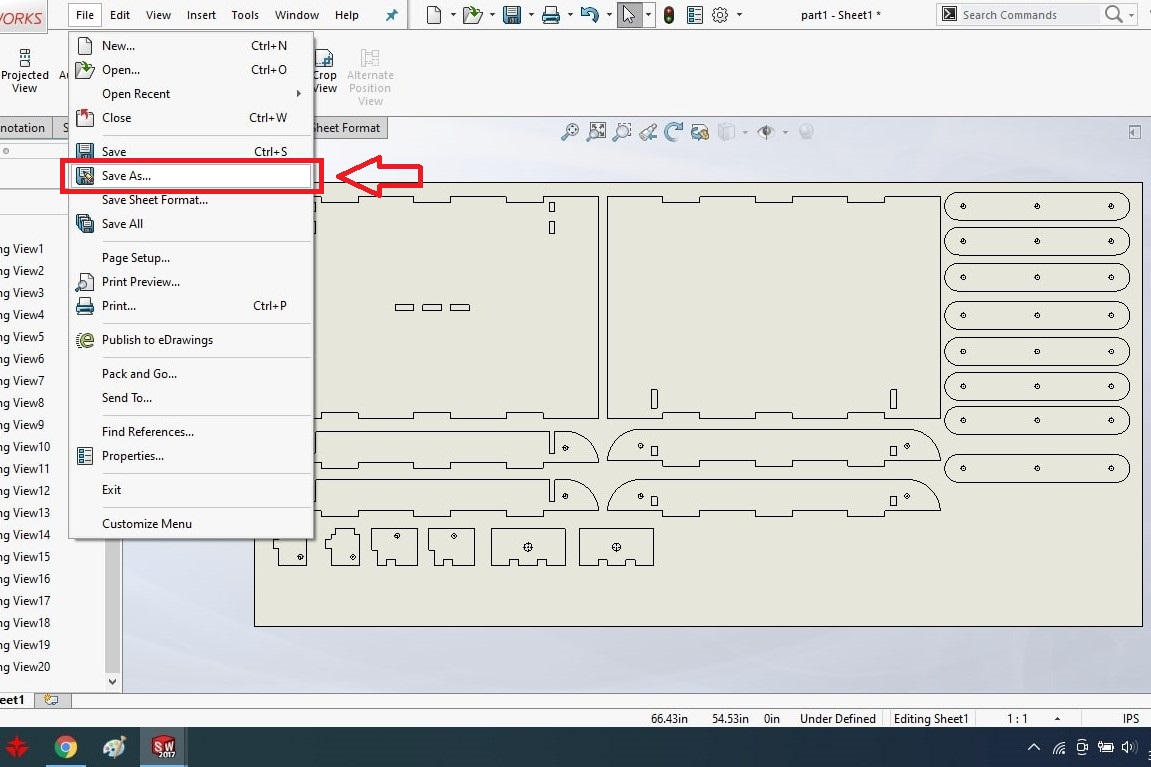 Save the file into the DXF format.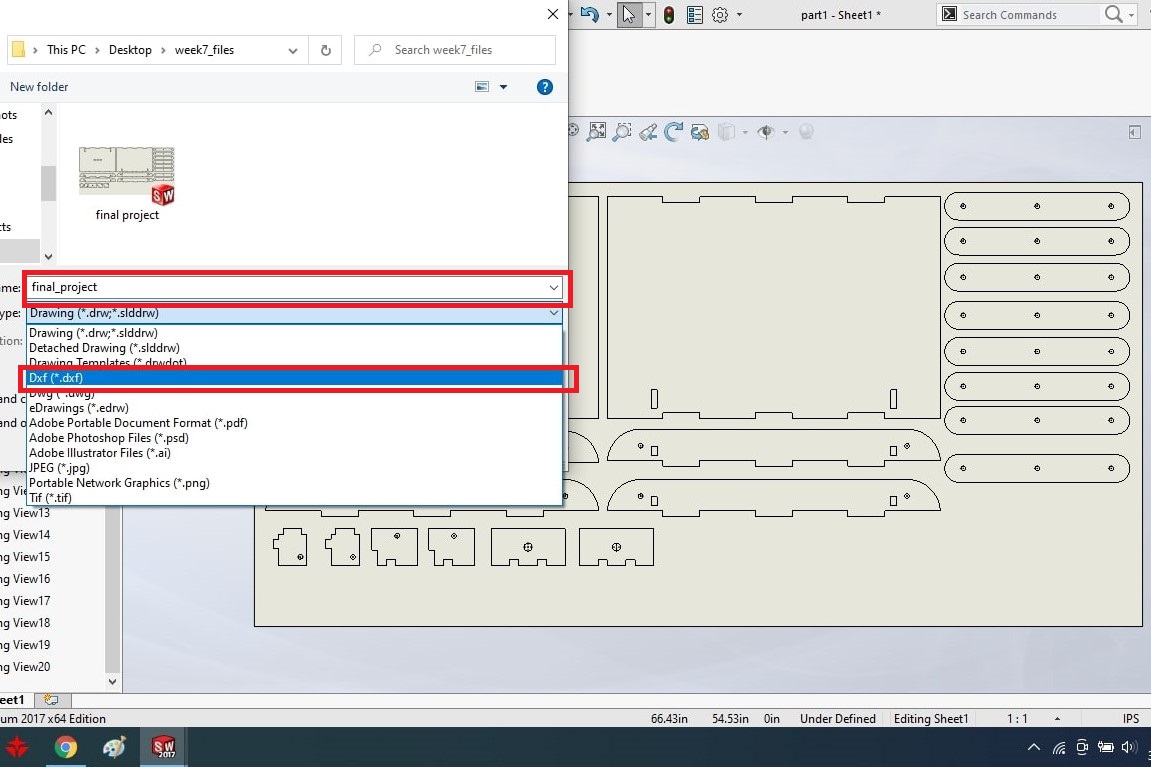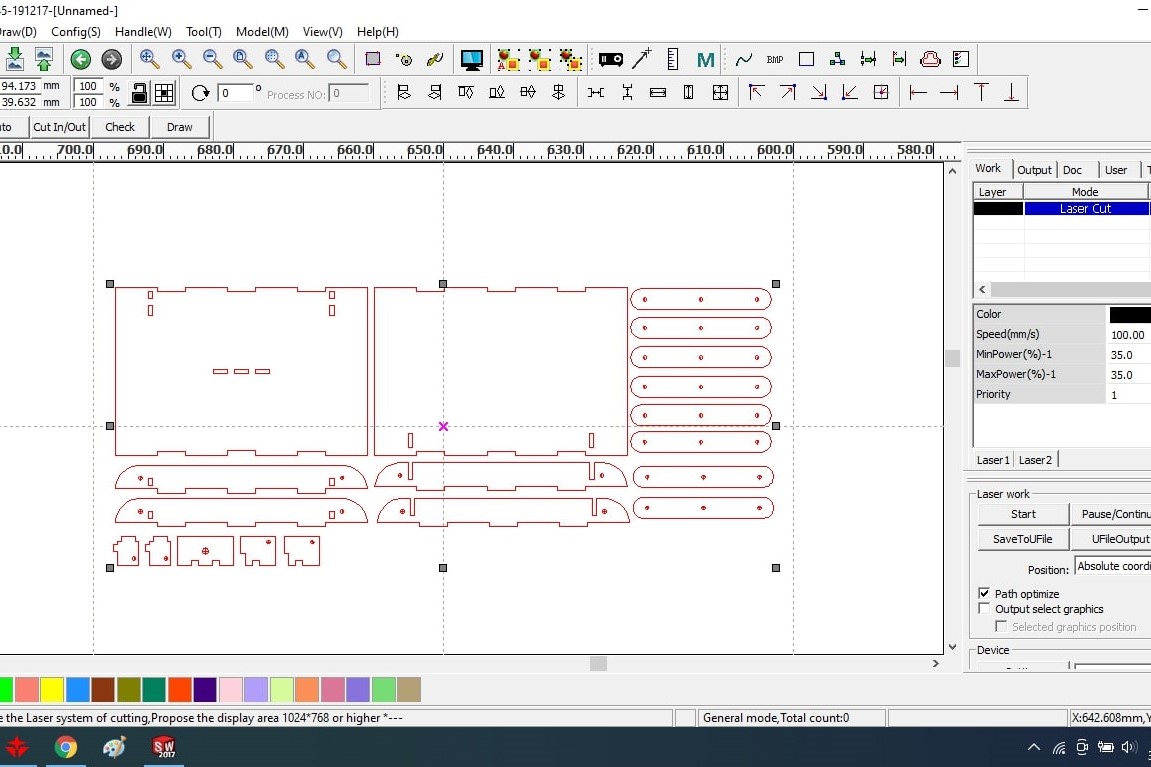 In this image, I have opened the file in RD work software.
3D CNC -Working on Partworks 3d software:
Load 3d file in PartWorks 3d software
Orientation and size model
Roughing toolpath
Material size and margin
Finishing toolpath
Cut toolpath
Preview machining
Post processor
Working on Shopbot CNC machine guideline:
Step 1 Mounting material and tool on machine:
Check your material is straight and stiff
Make sure your material don't have any nail/screw/bolt or any metal object. This will break the tool and damage the machine.
Mount the material on machine bed by screwing it from sides and corners
Make sure material is straight and tightly fitted with sacrificial board
Mount the tool by removing collect nut and dust collector sleeve
Step 2 Getting started with machine
Turn ON main power switch
Make sure computer is connected with CNC machine
Turn ON the red switch near control box
Insert the Key and turn it on
Press reset button (Green) on Dongle box
Turn on Shopbot 3 software
Warm Up spindle routine toolpath and wait for 9 minutes
Zeroing the table:
Use Keypad dialog box on Shopbot 3 software to navigate and move spindle at origin
Set X, Y and Z zero by moving tool at material origin point
Move spindle up once Z zero gets completed
Starting a job:
Import .sbp toolpath file in Shopbot 3
Hit green Start tab
Read dialog box carefully and follow instructions
Turn on spindle
Click Ok to start cutting
Emergency stop:
There are three emergency stop buttons that one can use,
You can press space bar on the keyboard to pause operations
Hit red stop button from yellow dongle which is on your hand
Hit Emergency switch located on machine left side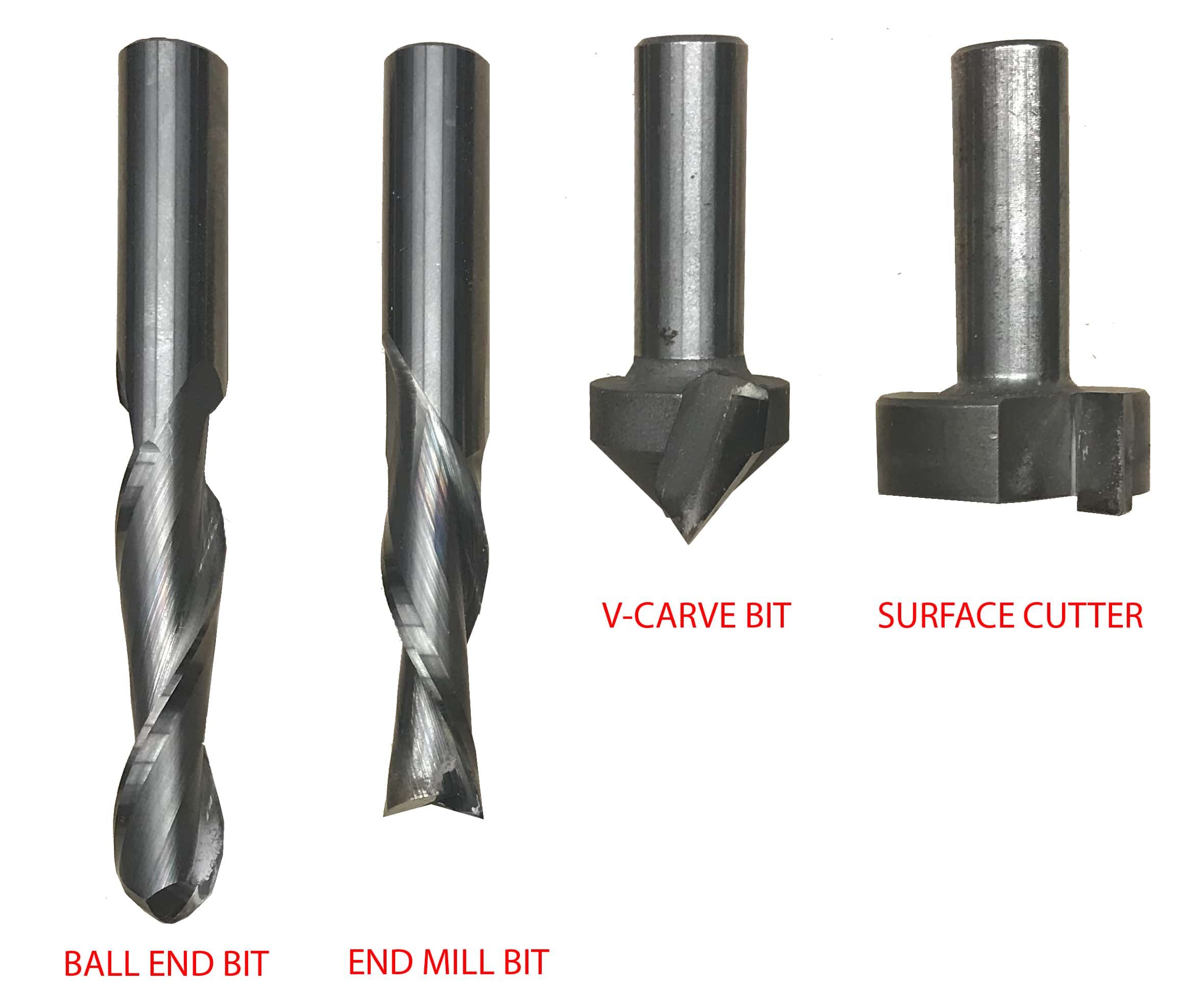 Material use with Shopbot CNC
They are capable of cutting 2D and 3D shapes in wood, foam, plastic, some non-ferrous metals, and a variety of other materials
MDF
Plywood
foam
cardboard
Safety Measures:
always wear safety glasses when closely observing cutting tools
always wear safety glasses and hearing protection when operating CNC machines.
always wear safety boots or other suitable footwear.
always keep long hair covered when operating CNC machines.
always keep hands clear of moving parts during machining operations.
always avoid contact with cutting edges when handling tools or changing tools by hand.
Tool path generation in V_carve pro:
Opening the Vcarve pro software.
Assign the dimension of your sheet , here we keep the bed size of 2440*1220 mm and selecting top point as origin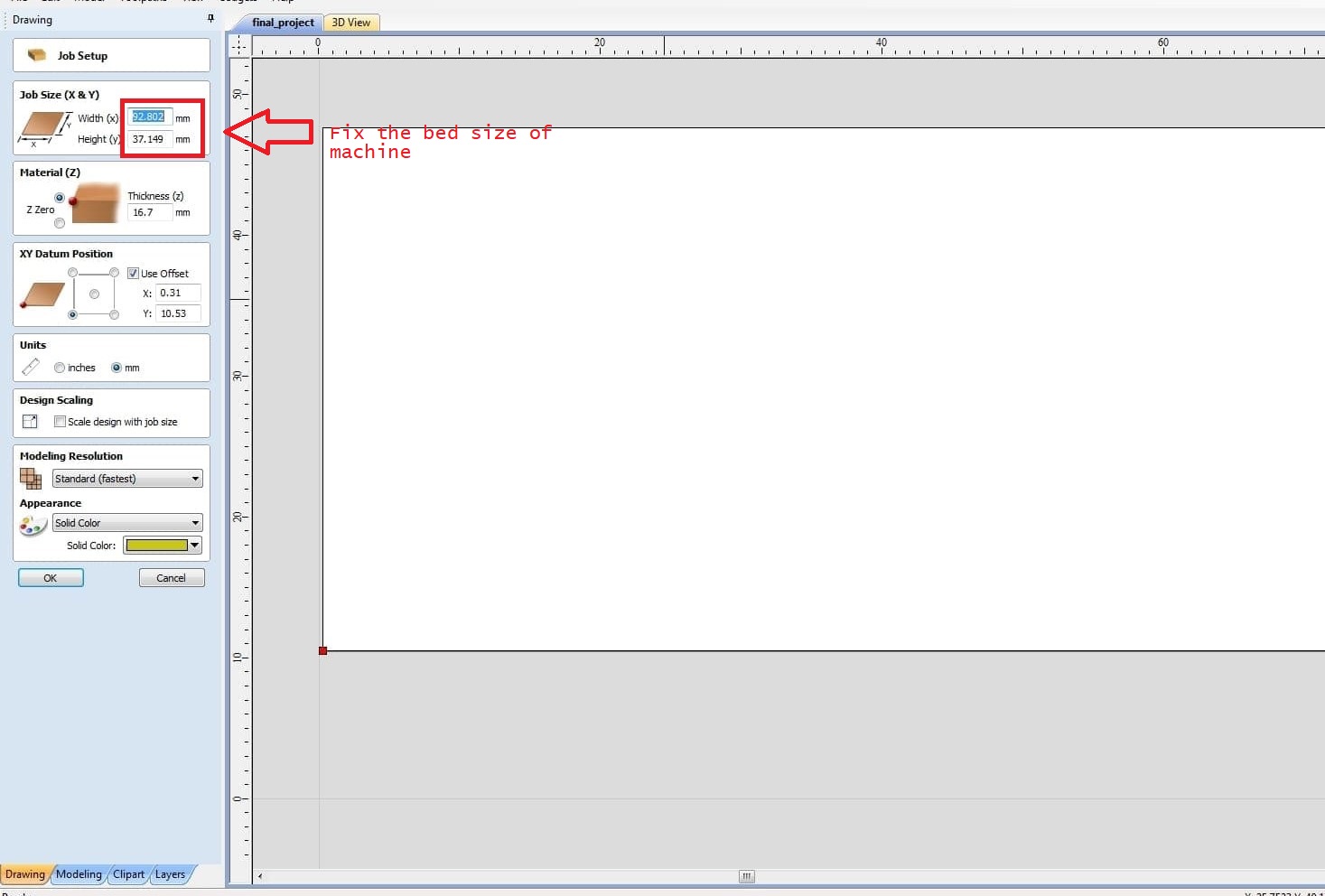 importing that file in partworks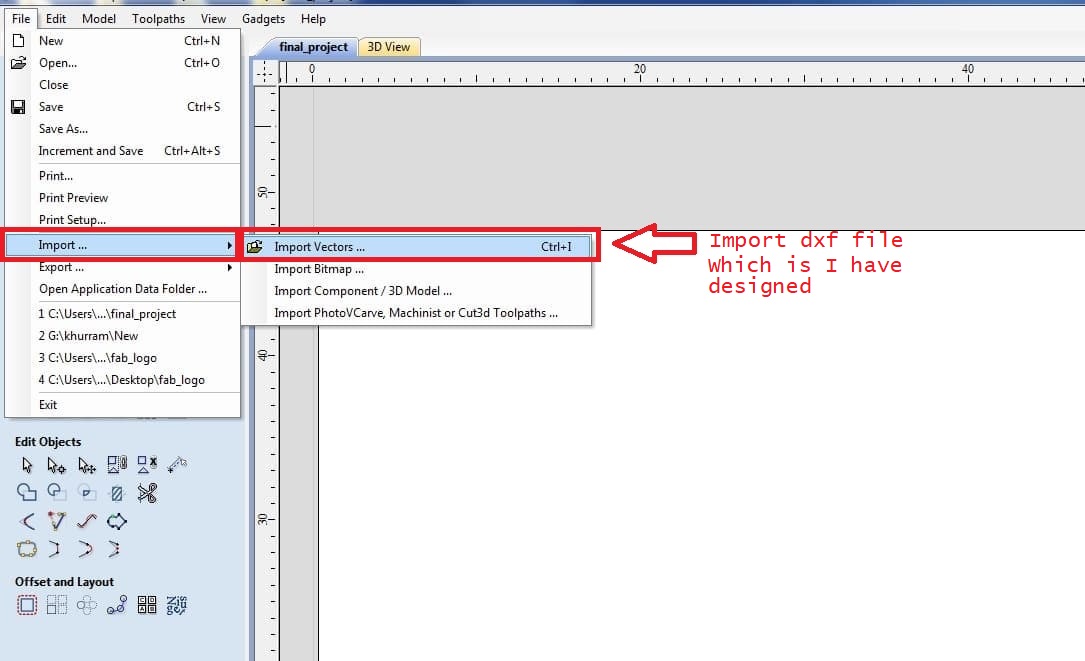 Selecting the profile and creating the fillets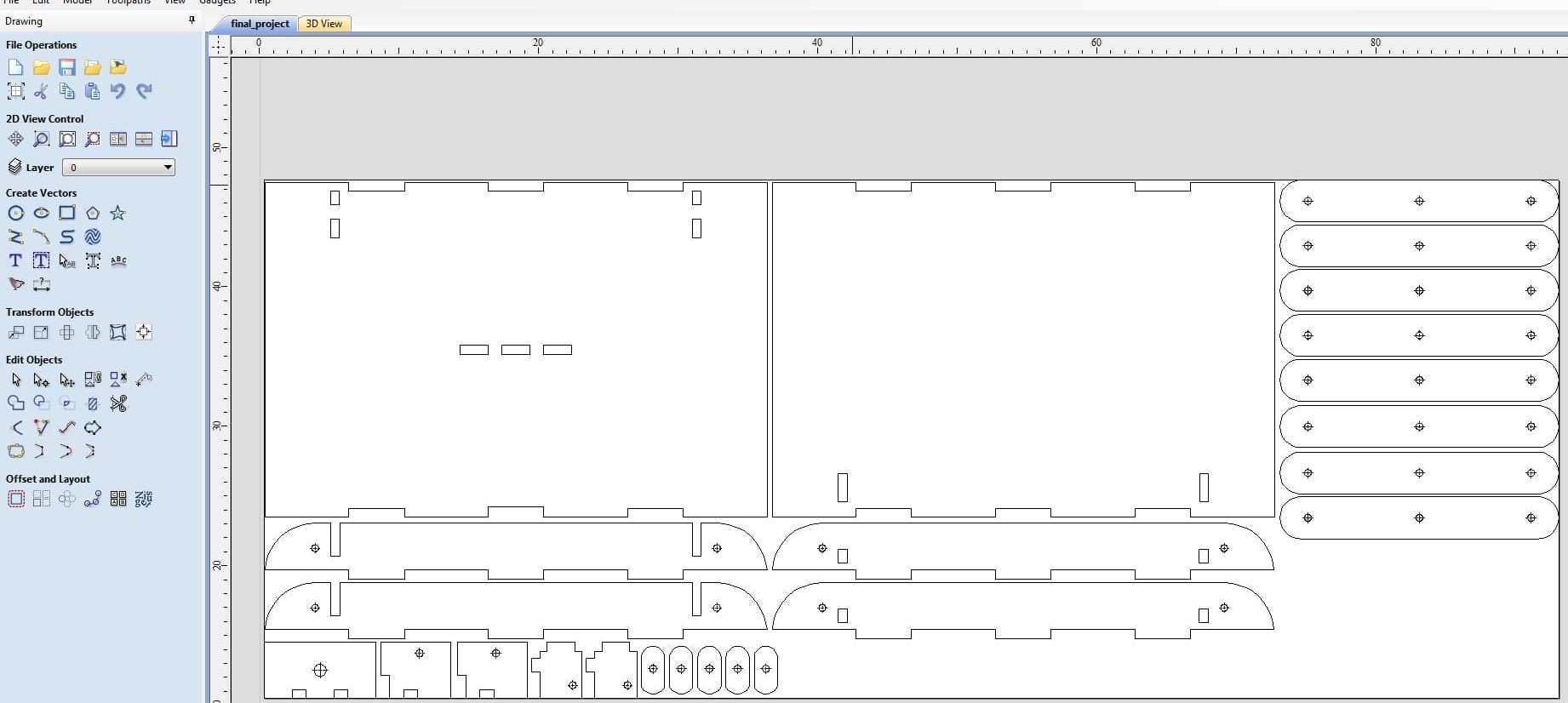 This is my final project parts.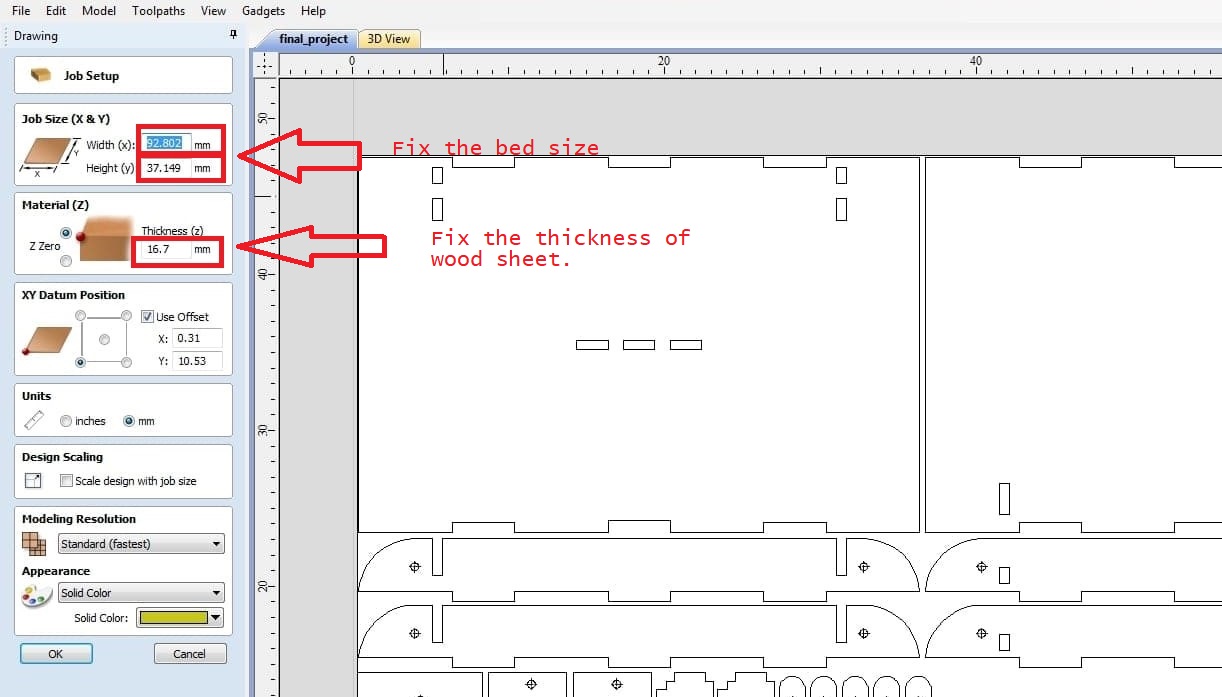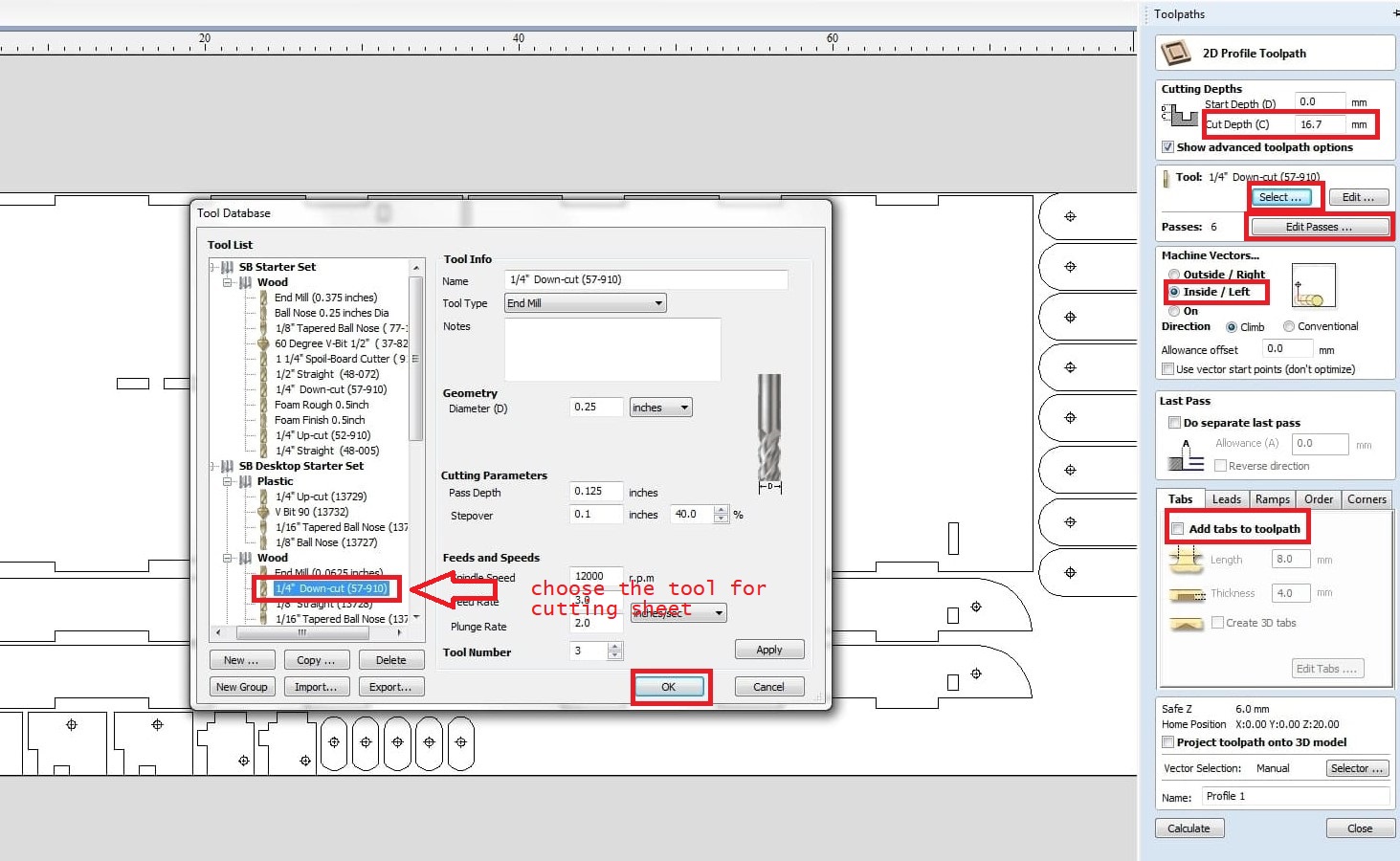 Creating the inside tool path selecting the tool for milling the tool selection is based on material and its thickness also on the size of your cut
Once you set all this parameters you are done with tool path now just select the calculate to generate the tool path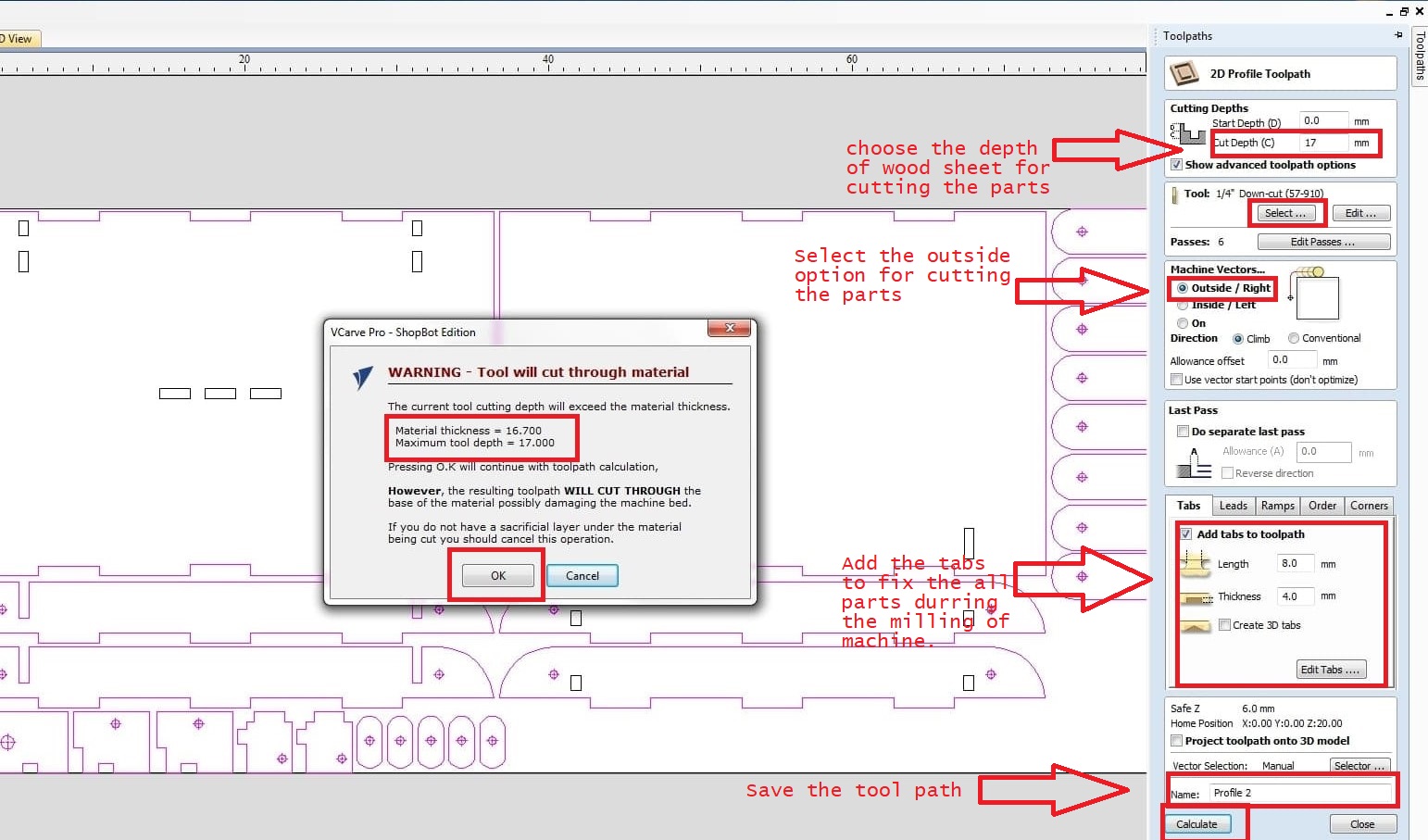 CNC Milling:
For cutting my project, I use the chipbot material for sheet. To begin, I measure the thickness of the sheet with vernier caliper and place it on the machine, then fix the sheet with the clamp.
I start by changing the bit for inner side cutting and setting the machine's x,y,z axes, then giving over the inner cutting file and turning on the spindle to begin the job.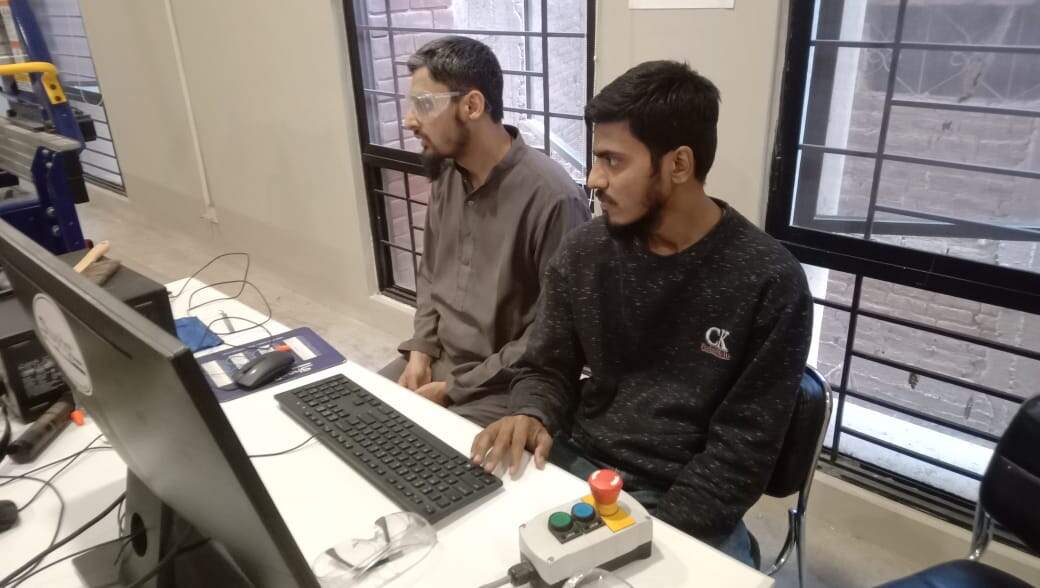 Set the machine's axis.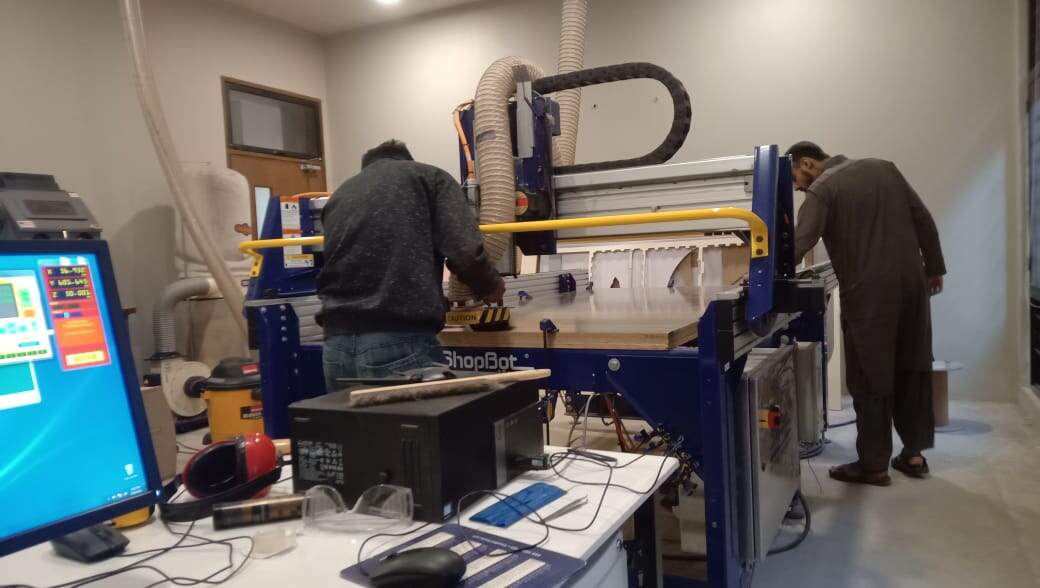 Change the bit for outer cutting.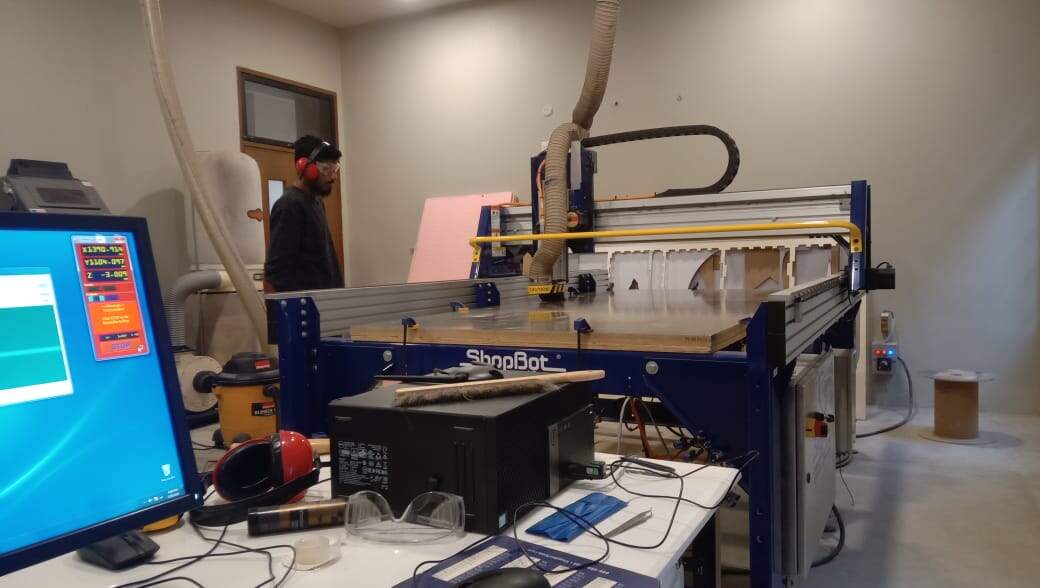 And keep a watch on how the machine works.My name is being milled on a machine.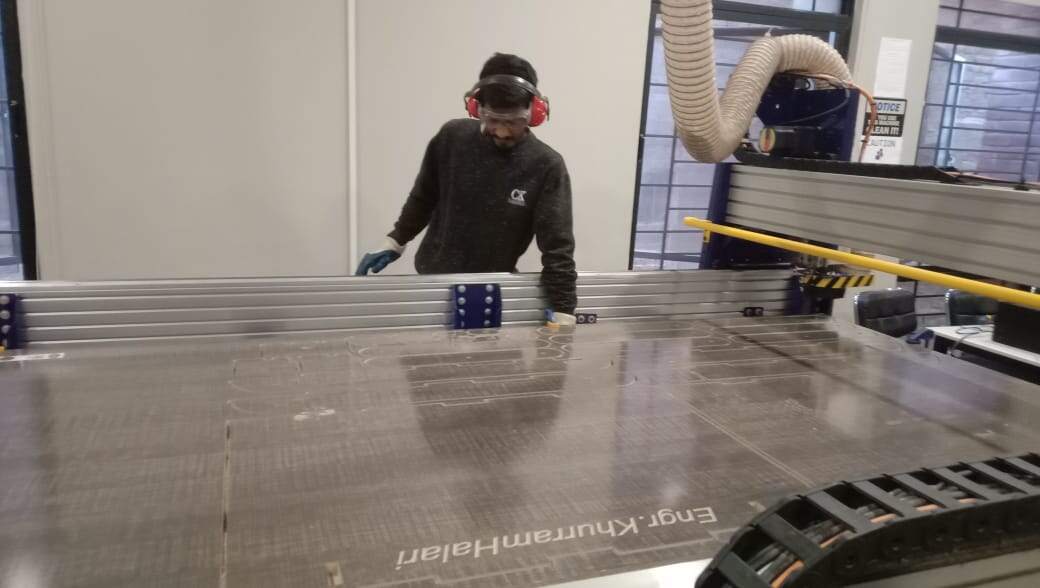 Remove the clamp after finishing all of the machine's jobs.
Final Result: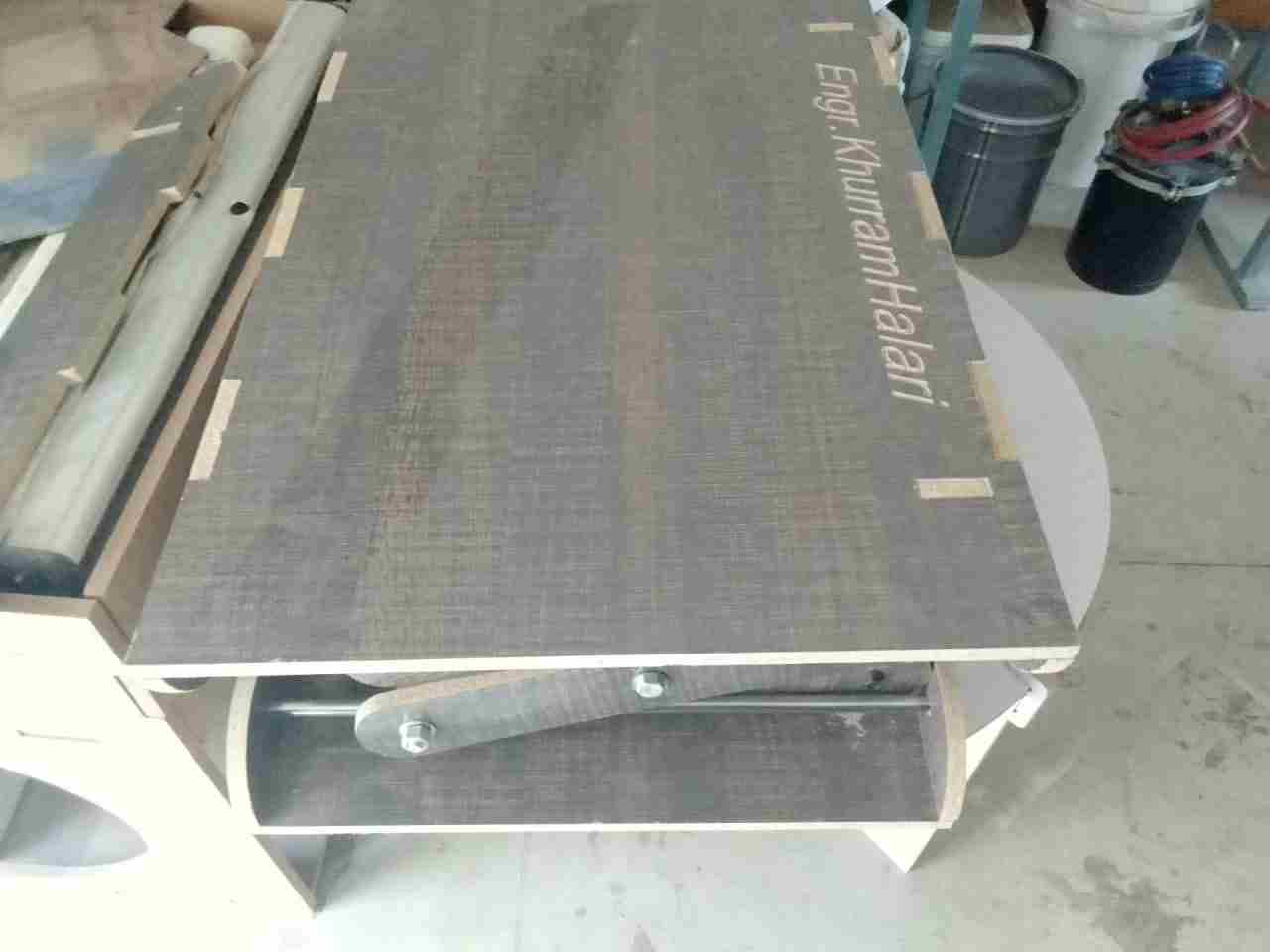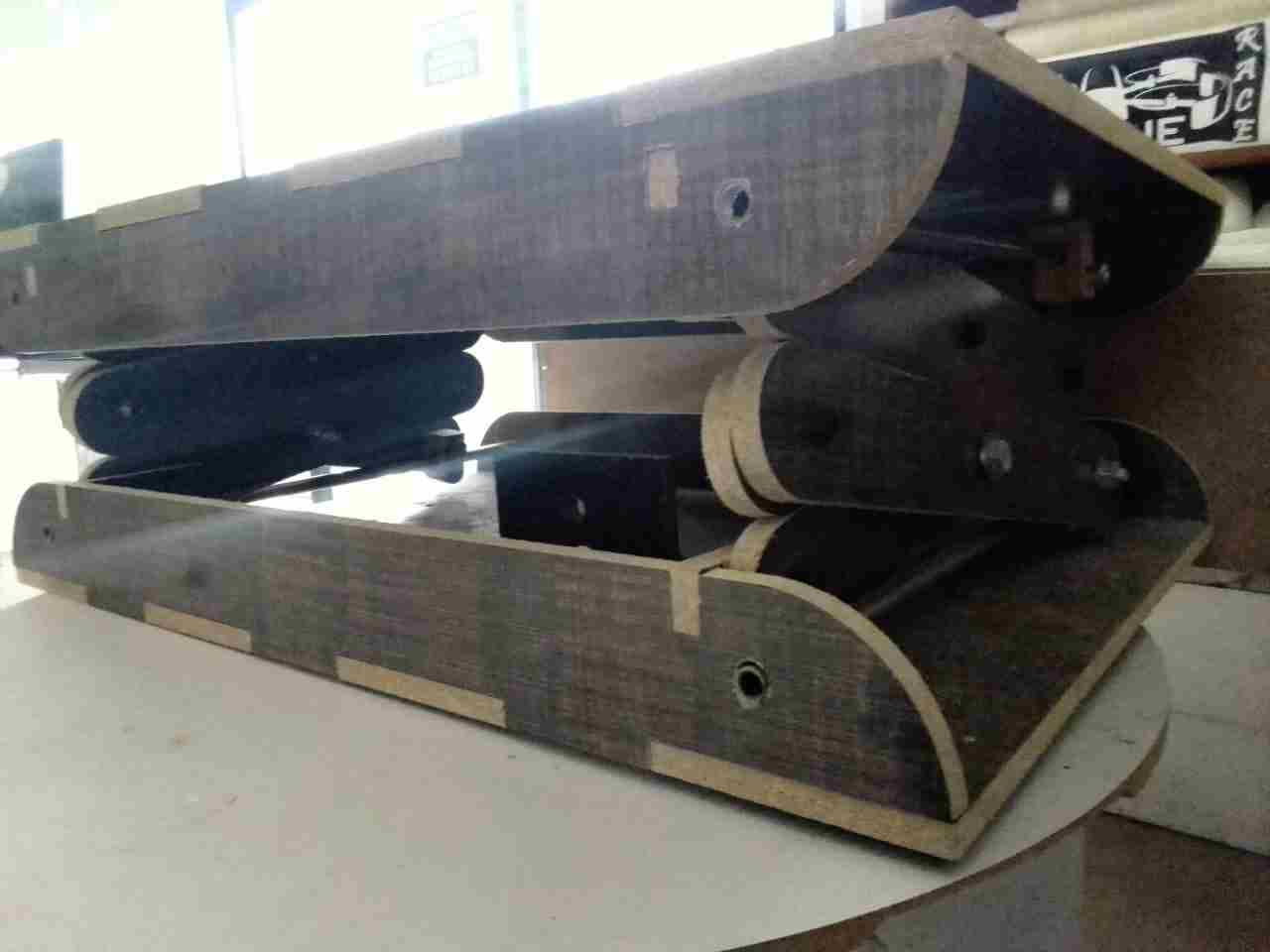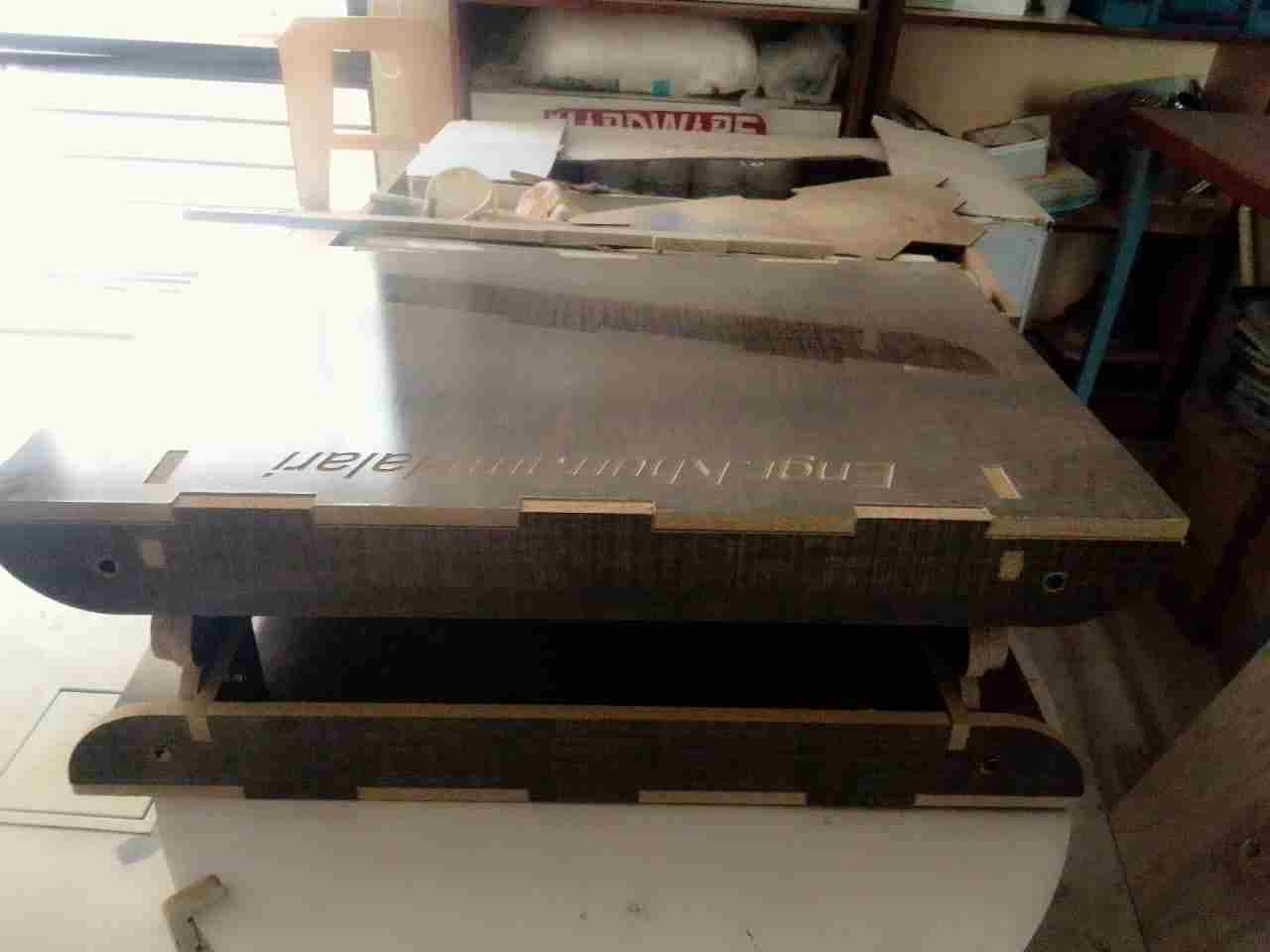 I LOVED WORKING WITH THE SHOPBOT.... CNC GIVE A LOT A POSSIBILITY TO CREATE FURNITURE, DESIGN & DECORATIONS PIECES.
Group Assignment
The group assignment of this week is we have to test run out, alignment, speeds, feeds, and toolpaths for your machine. For this we made a design in solid works and cut it in CNC.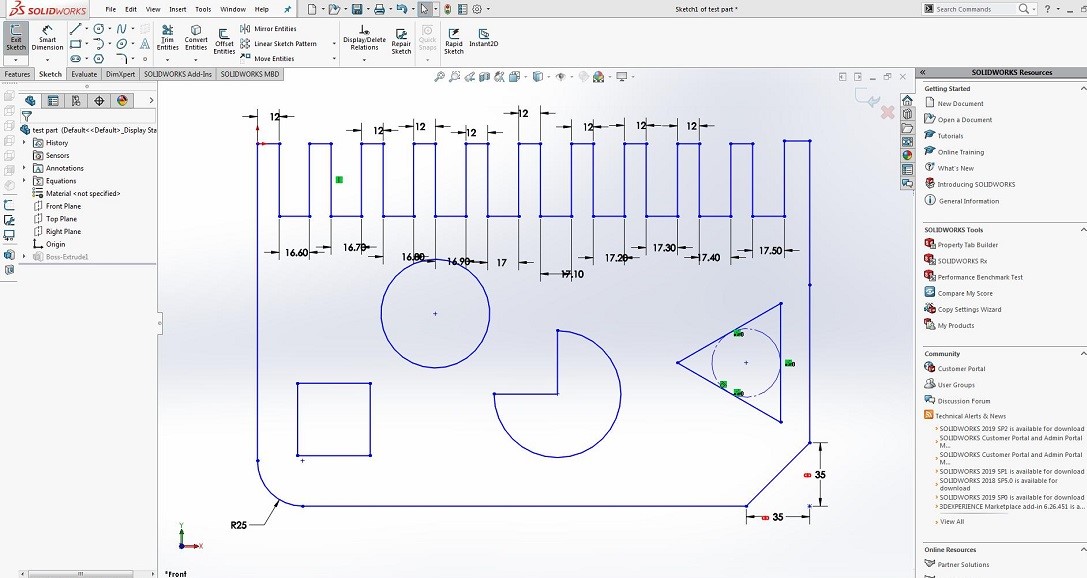 We save the file in a dxf format and open it in V carve pro to generate the tool paths.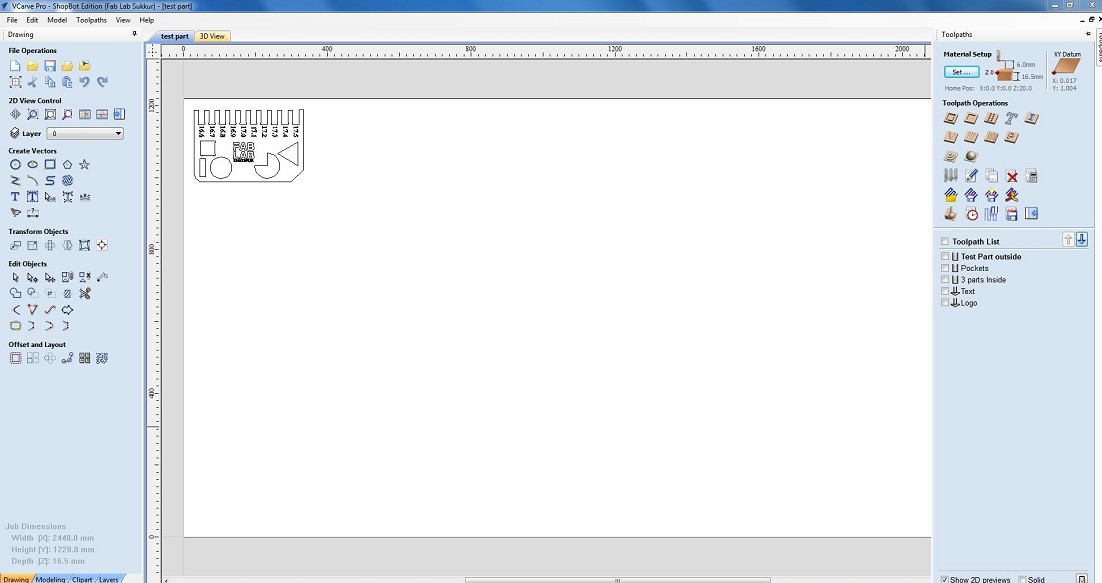 generationg toolpath for the cutting.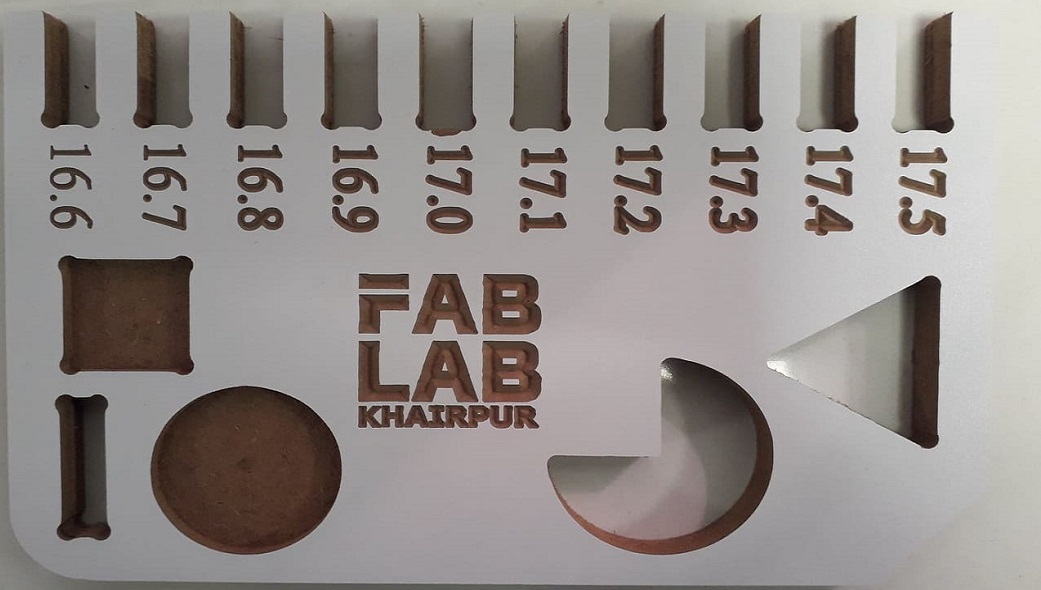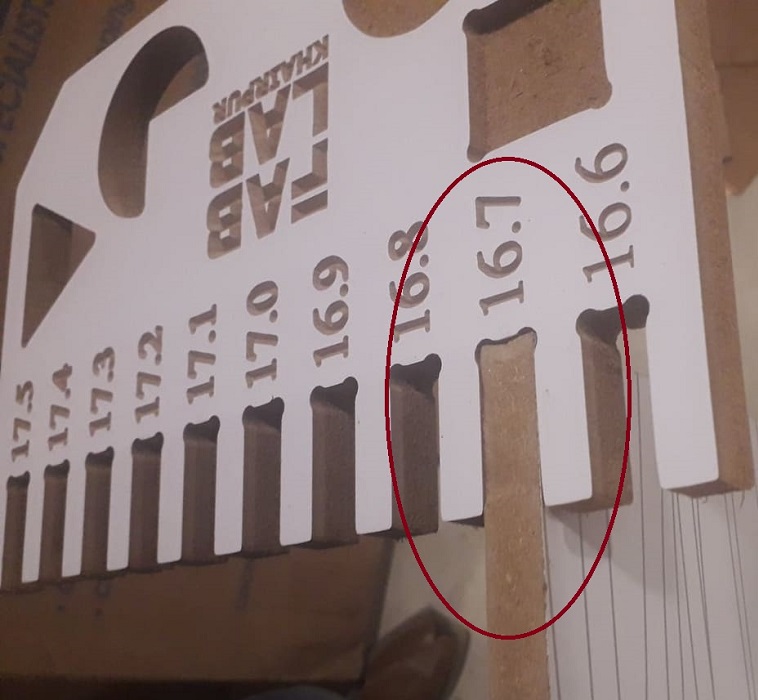 We have the MDF sheets in lab with thickness of 16.3mm. So we cutted part in that sheet, we used both outside cut and inside cut on different areas and also used pocket tool path you can also see in image and after cutting it was fixing in 16.7mm cutted area, we cutted this area with outside cut toolpath.
"Click here"to download all files of this week