This week's individual assignment is to write an application that interfaces a user with input/output devices I made. For the last several weeks, I've been playing around with ESP32-CAM, an RGB LED and a TFT LED display. I set this week's goal to control them by using the MQTT protocol combined with Node-RED.
MQTT & Node-RED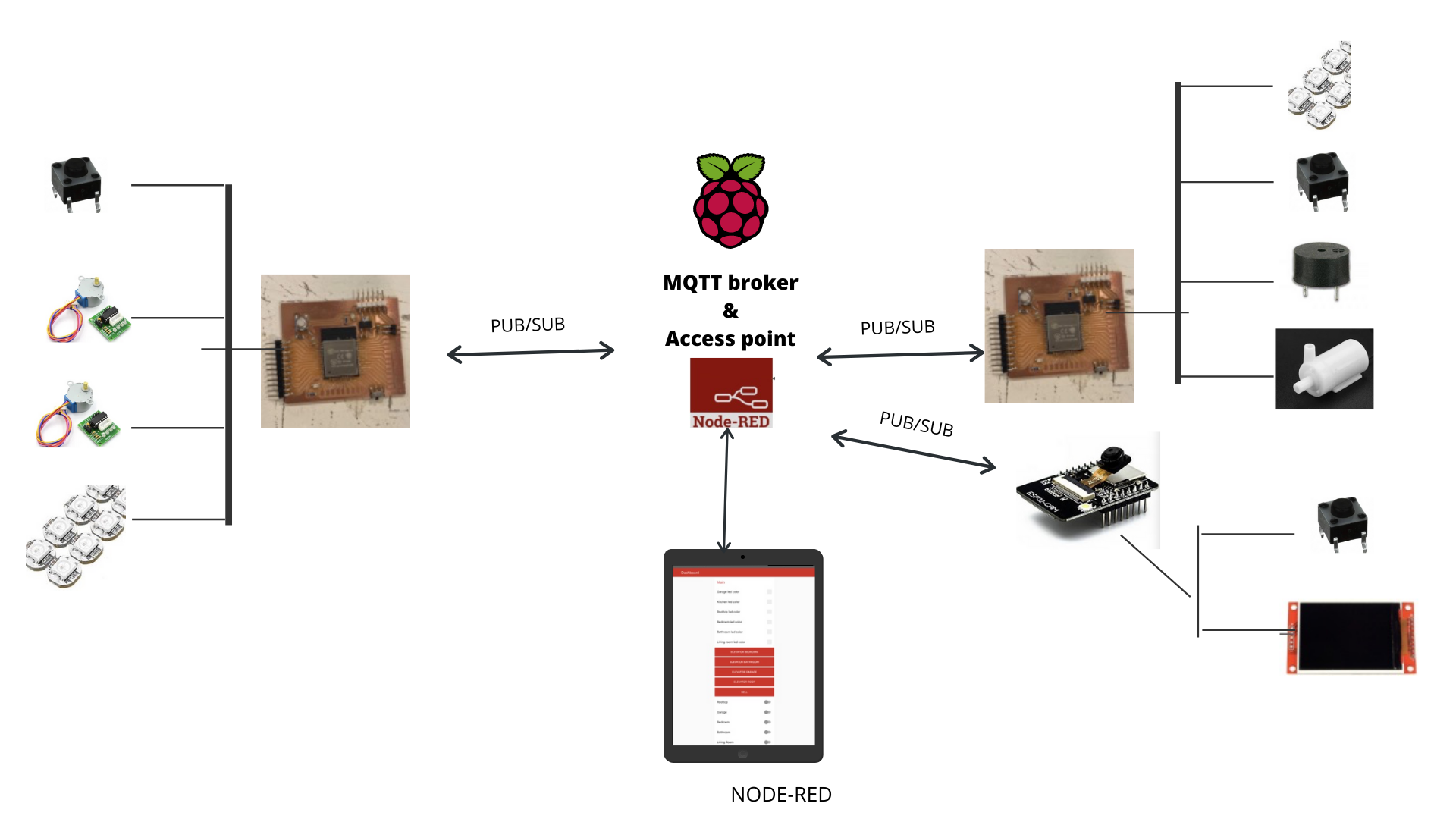 I didn't use NodeMCU in my final project. I didn't use nodemcu for the final project. That was from weekly assignment
I wanted to put a camera in front of the door. That would transmits images to the LCD screen inside of the house, when someone pressed the doorbell. And the buzzer will ring when the doorbell is pressed. Also, I wanted to control an RGB LED through Node-RED and MQTT.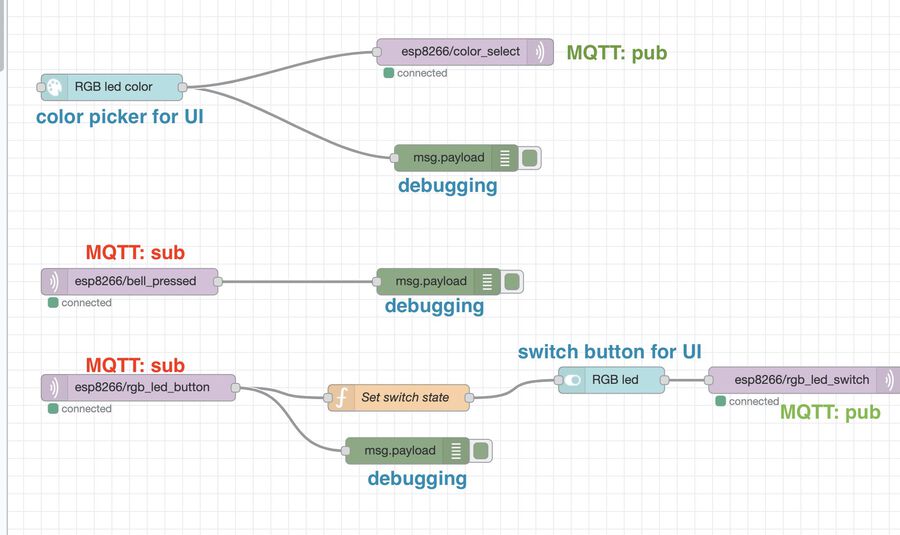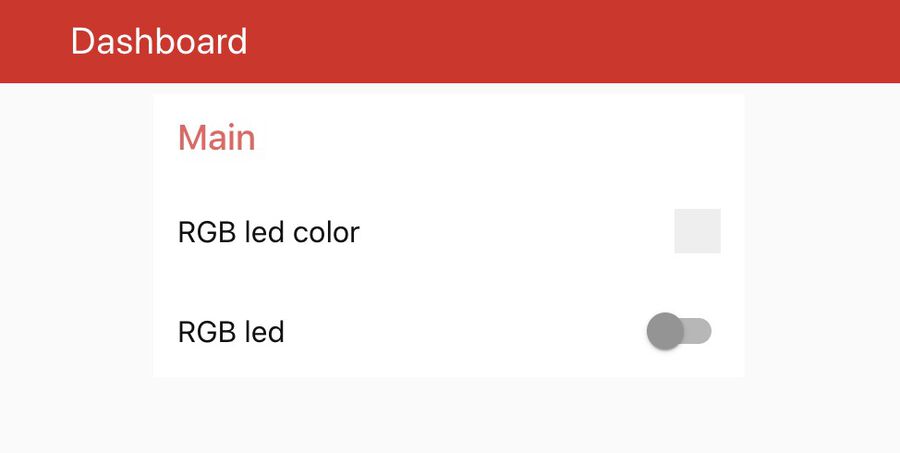 The photo on the left is the flow I created and on the right one is the UI. I also added some debugging nodes so that I could see the message coming through the MQTT. Also, it subscribes to the LED button pressed and the doorbell pressed topic. When the LED button is pressed, it updates the state of the switch on the UI so that there's no mismatches between them. Also when the doorbell is pressed, the buzzer connected to the NodeMCU will buzz because it's subscribing to that topic.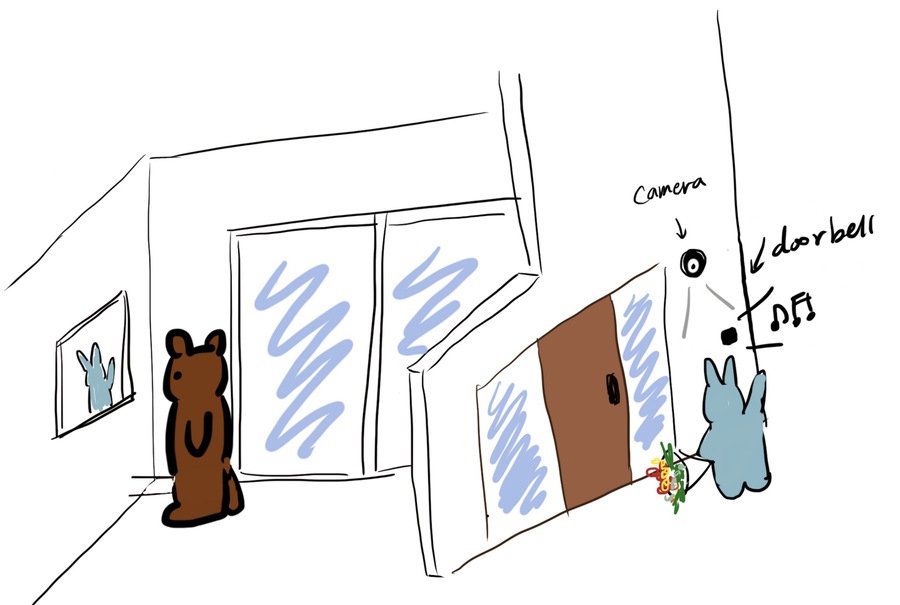 When the push button is pressed, the camera gets awake from the idle mode (the bear paw image), and it shows the images sent from the ESP32-CAM.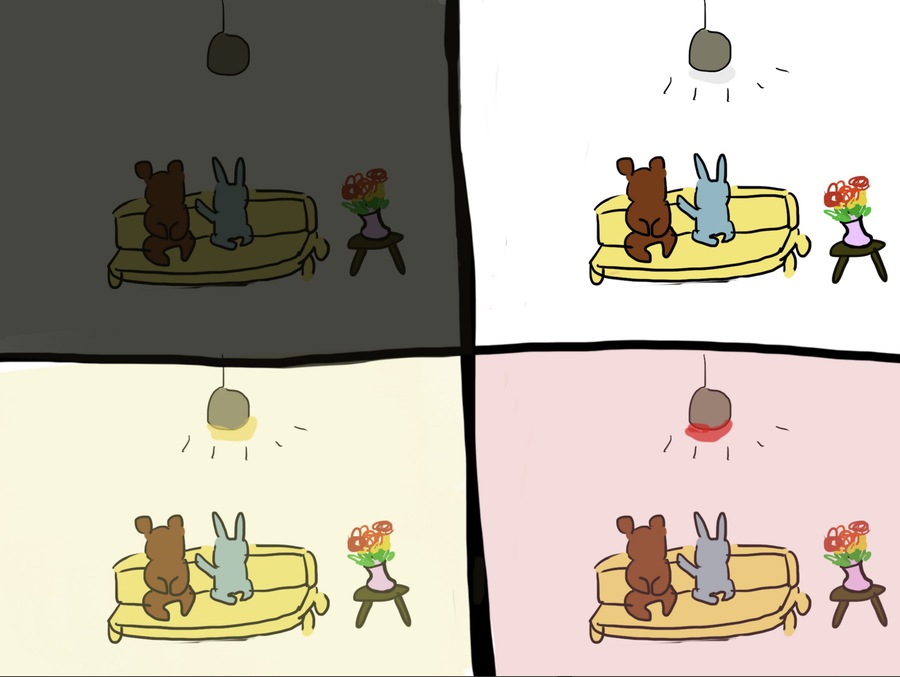 You can turn on and off the light and change the color of it from the Node-RED UI. Also, when you press the push button, the switch on the UI will be updated as well.
Updates - June 28th
Instead of connecting the ESP boards and RPi to the home WiFi, I made them connceted to the access point of the Raspberry Pi. I followed these instructions and it worked well. Every ESP32 boards are connected to the RPi, and I can access to the Node-RED running on the RPi by connecting my device to the access point and control the house from this UI.