Grup Assignment
Our group assigment in this week was to test the design rules for 3D printing.
One of the inspiration that we had were design rules supplied by 3D Hubs company.


As said before we used the rules from 3D Hubs as insporation and recommended for new users, during work with the printers we have developed some of ours rules for design for our machines. These are individual things that is different to each printer and user. Something that comes with experience gained in time.
Furthermore we have supplied some additional rules for 3D printing settings that can help new users to imagine how the print will look like basing on the setting set in slicing software.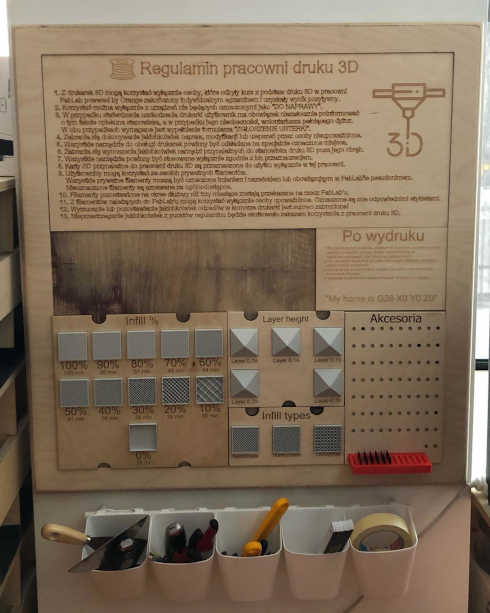 This is a main board that contains use rules of the 3D printing workshop, how to proceed before/during/after using the machine and settings samples for slicing software.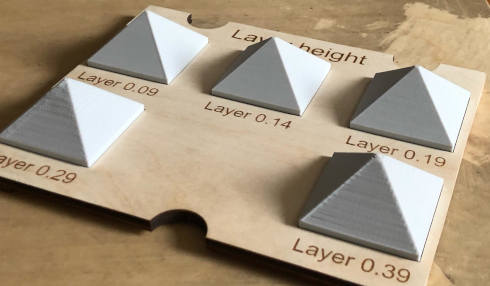 This board show how each layer setting looks like.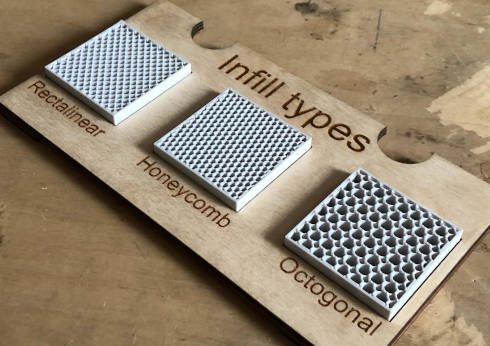 This board show how each infill type looks like.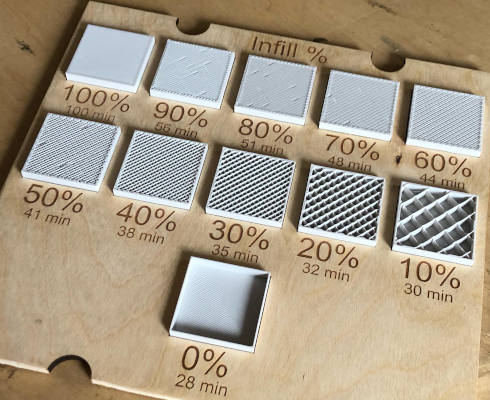 This board show how each procantages of infill looks like and what is the difference between them in printing time.

Test prints

We decided to test our printers with test prints supplied by Neil of FabAcademy. Here are some results.
All test were run on
Zortax M200
printer on
ABS
with standard parameters and layer 0.19 mm.
Unsupported Overhang

Unfortunately overhangs does not come out too well without supports, as visible on the photo above. Maximal unsupported overhang distance is 1mm wihout high loss of print quality.
Wall Thickness
As we can see inner thickness can reach even 0.1 mm but wall thickness outside is limited only for 0.5 mm and higer.
Unsupported Angle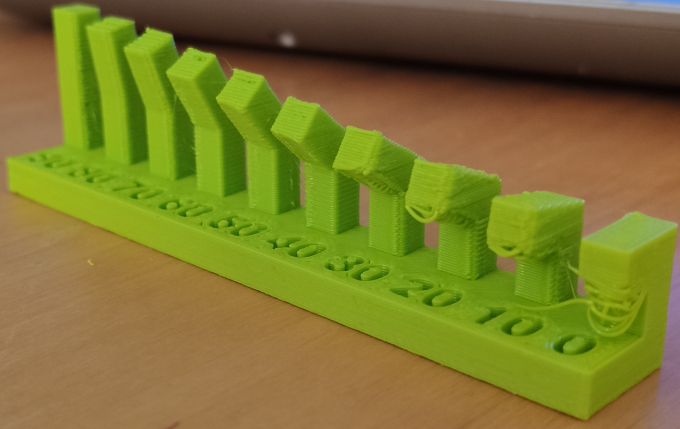 Photo shows that lowest unsupported angle is 30 degrees. It is worth mentioning that we could reach better results by lowering the layer height. It would shorten the distance between each "step" giving each layer better support, thus better quality without supports.
Dimensions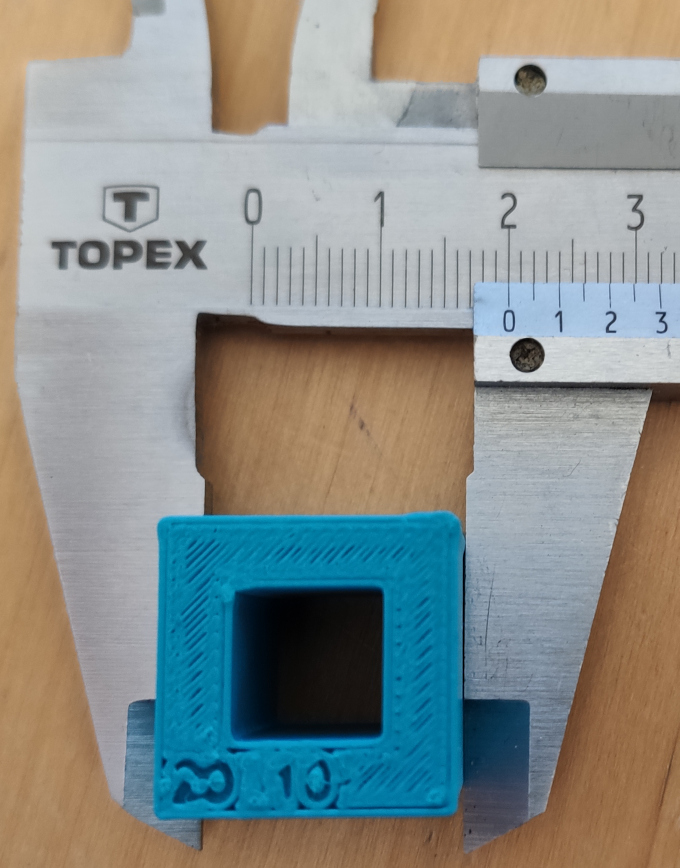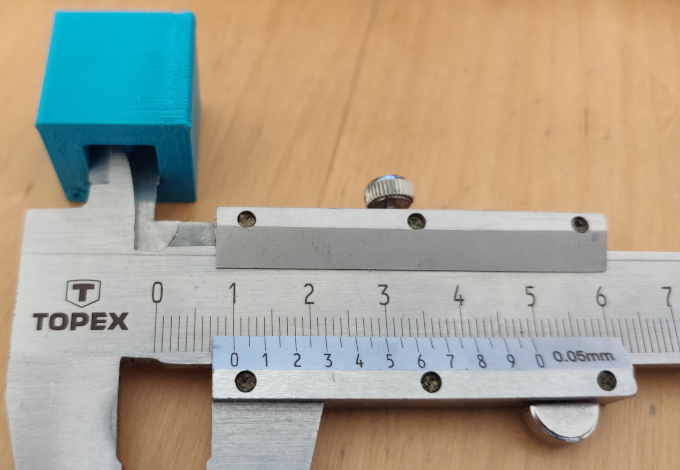 This test can show us a dimensional stability of the printer. From the photos we can see that each dimension is preserved.
Unsupported Bridging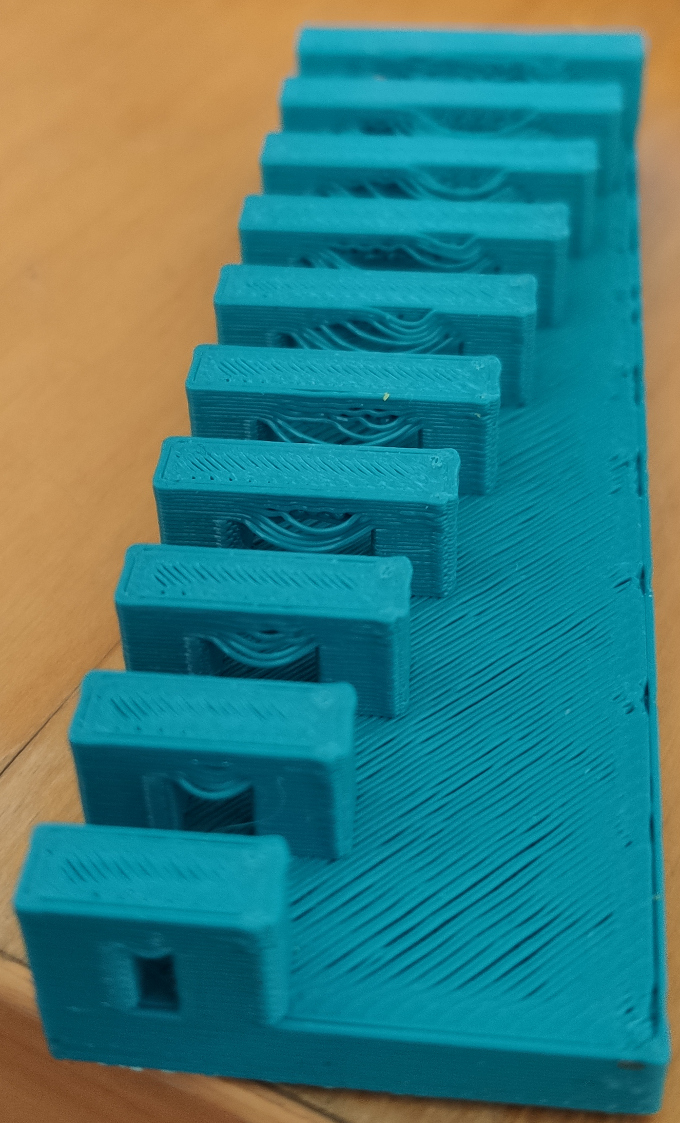 We can clearly see that Zortrax is not good in dealing with bridging method :P
Clearance

Test print that shows us what is the minimal distance between parts and they still can move freely.
From the test visible on photo we can tell that 0.4 is the shortest gap between two bodies that we can achive.
Surface Finish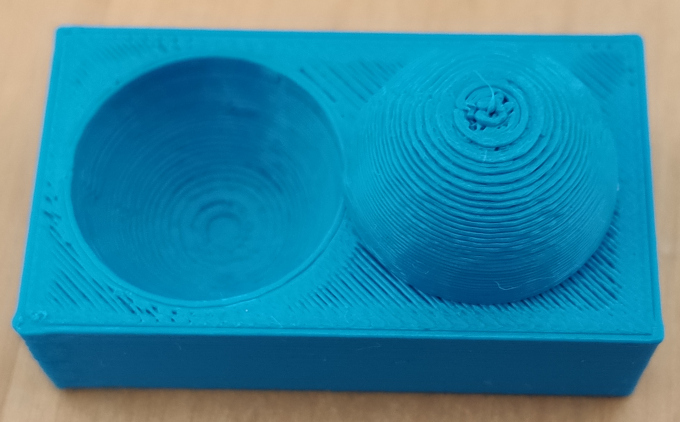 Print on which we can see how the surface is finished by printer on such specific surface as inner and outer dome. It is also good to metion that each layer height would give us different result.