About me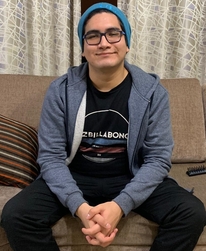 Hi, I'am Victor Hidalgo and I'm from Iquitos Peru, which is the most populated continental island. I was born in 1996 so you can guess my age any year. Since I have consciousness I have that itch of curiosity for science and enthusiasm for technology.
Talking about more of my childhood, I used to watch some science shows at Discovery like MythBusters, Monster Garage,etc , and also used to watch some anime and cartoon series which are Mobile Suit Gundam Wing, Transformers, Dexter's Laboratory.
I have a bachelor degree at Industrial Engineer by University of Lima, I also was part of Study Circle for Development and Integration of Business Competitiveness, CEDICE in Spanish, as an assessor. I have a specialization in Corporative Social Responsability, an English and Excel advanced grade.
E-mail: vhidalgoe15@gmail.com
Twitter: @vhidalgoe15
Copyright © Victor's Fab Lab 2021