The tool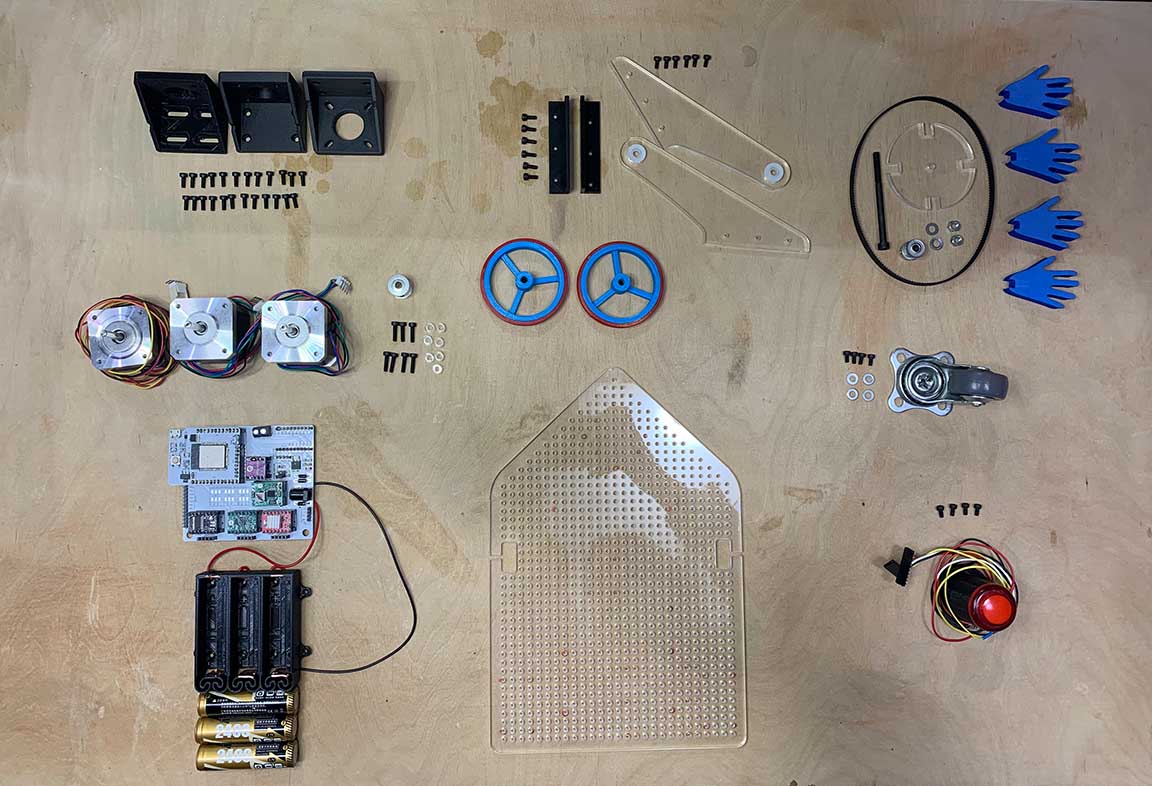 The tool itself is a mechanism to hit the other machines buttons. So we designed a tool to attach to the common base.
We started by designing a 3d sketch of it in Rhinoceros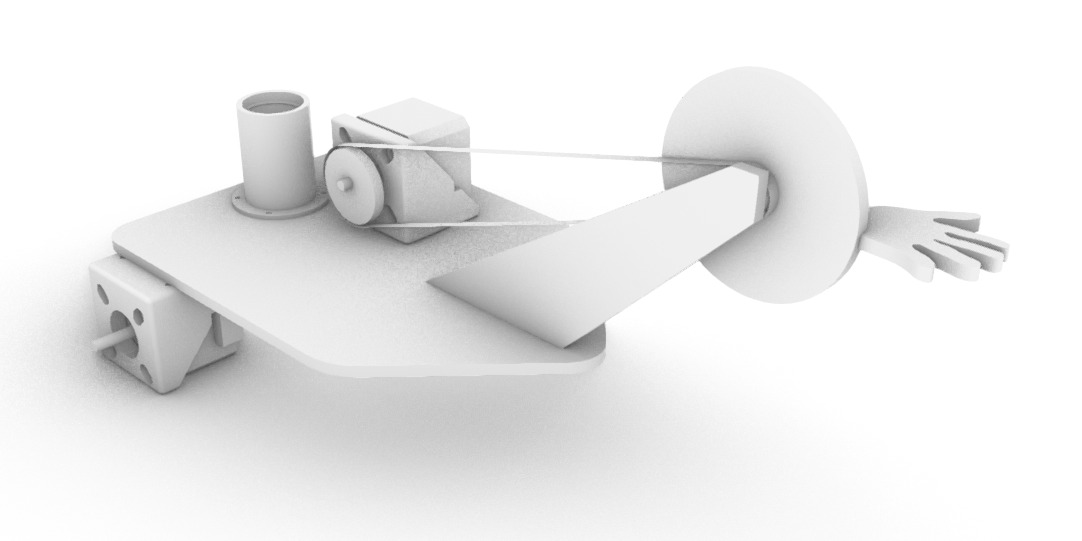 The operation, consists on a motor that rotates a wheel with hands through a closed rubber belt. The motor is fixed to the base with a support that allows to tense the belt
Then we started the proccess of defining all the pieces in order to send them to cut.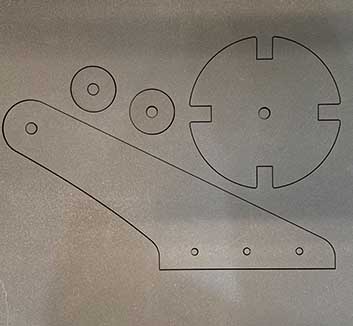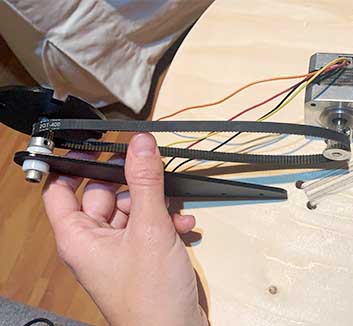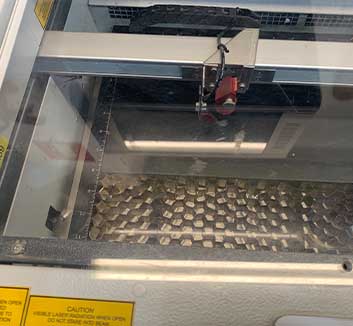 Materials: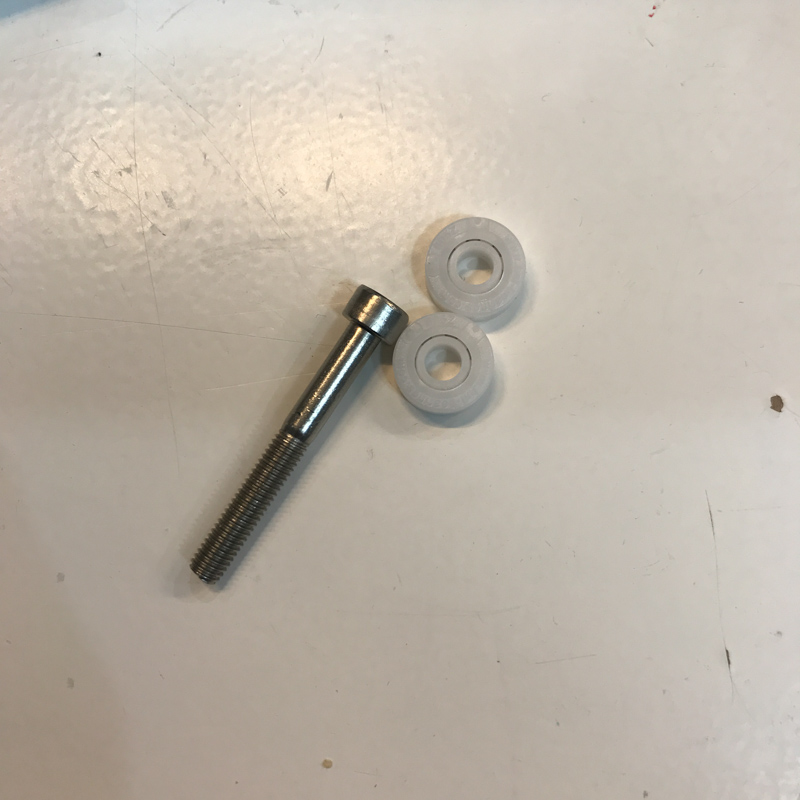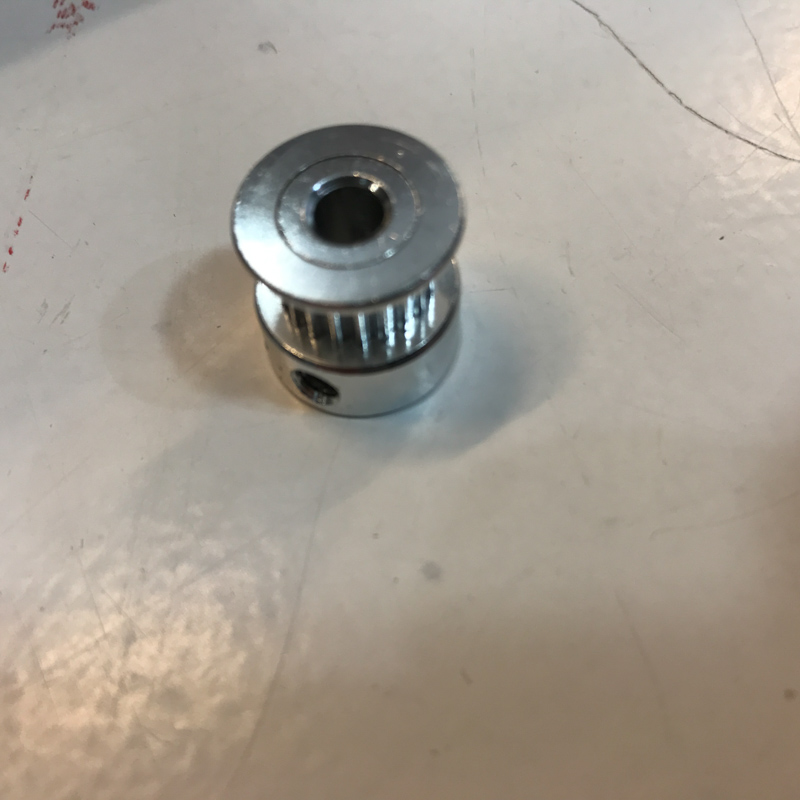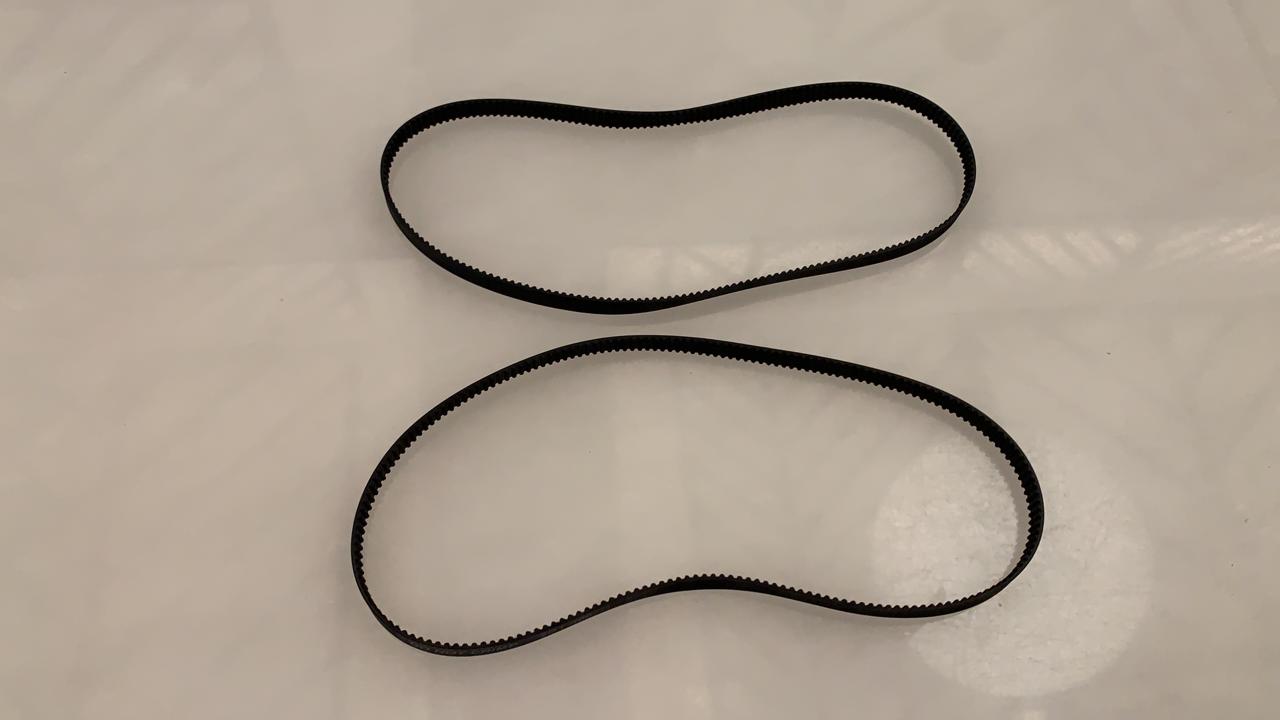 After we have everything clear and tested, we cut the pieces for the tool: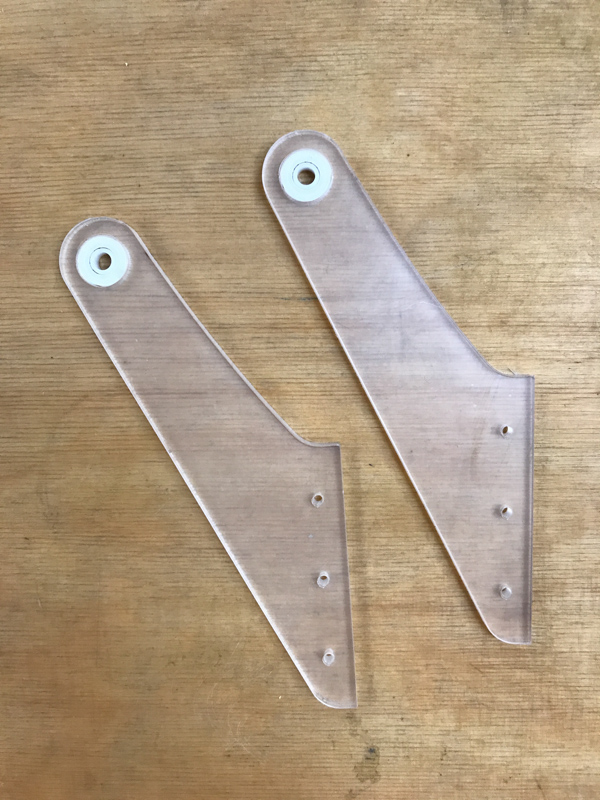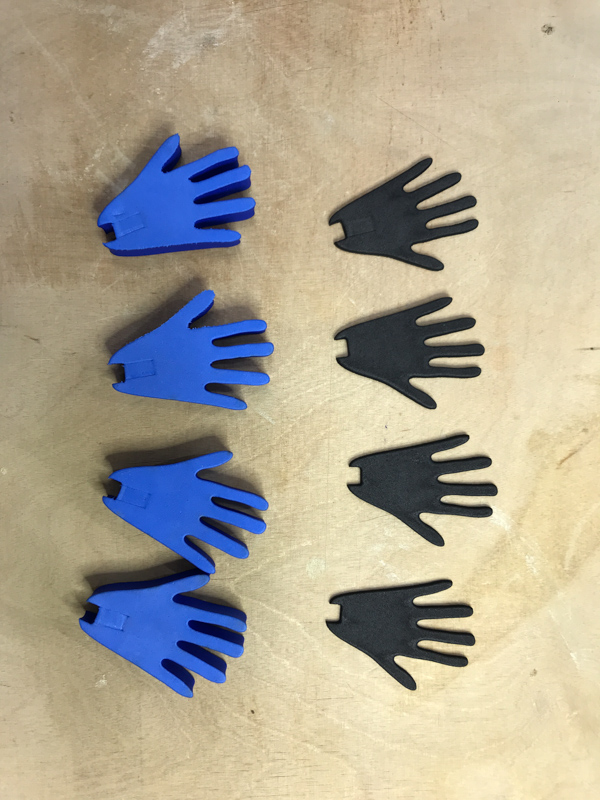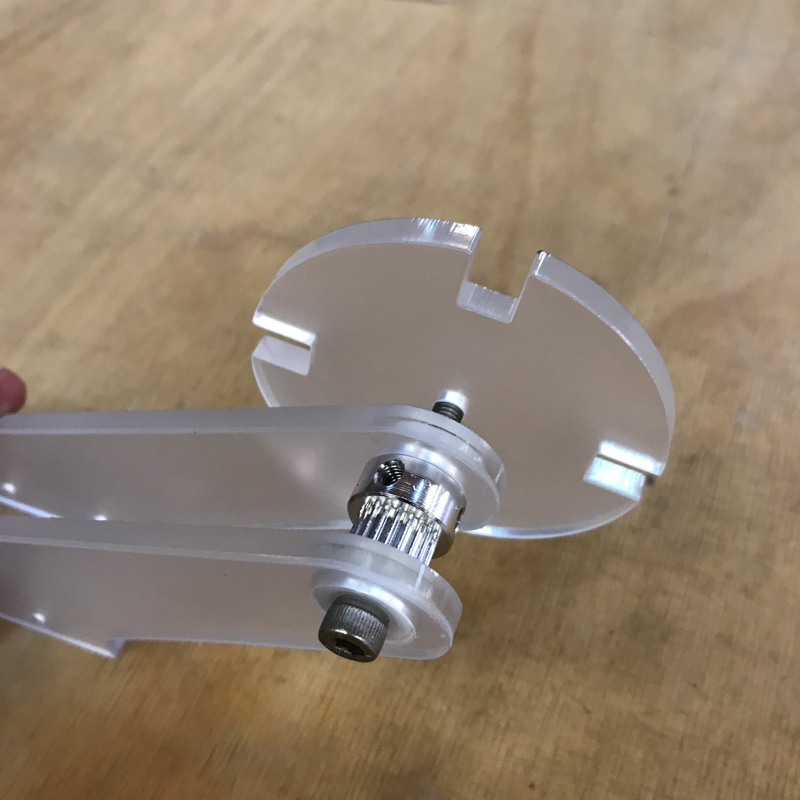 The result was good, and it did its work smoothly as it can be seen in the final video.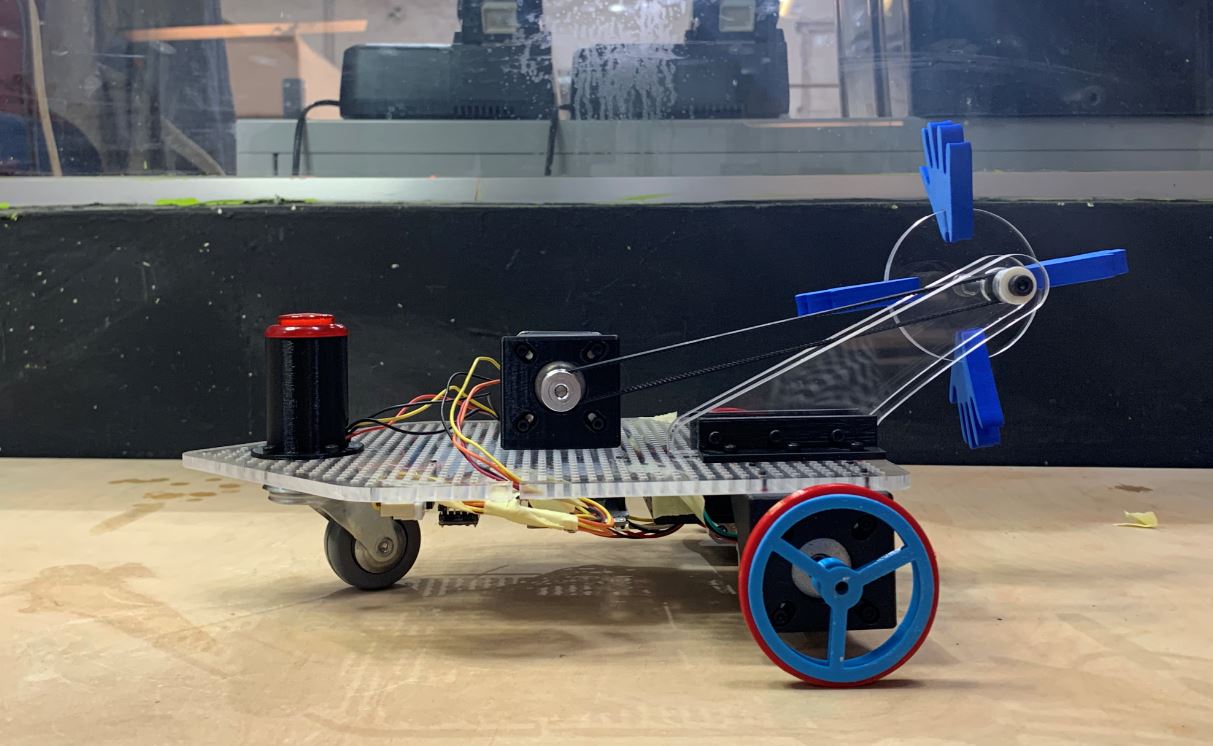 Components
| Name | Description | Quantity |
| --- | --- | --- |
| Belts | GT2 Closed Loop Timing Belt 400mm rubber synchronous belt | 1 |
| Pulley | GT2 Pulley 20 Teeth 6mm Timing Belt Pulley Wheel Aluminum | 2 |
| Nylon bearing | BNL Ball Bearing, Radial, AC6000Z-ISB / 4N / D | 2 |
| Acrylic arms | Laser-cut acrylic arms 6mm | 2 |
| Printed support holder | 3D printed arm holder | 2 |
| Screws | Lorem ipsum | n |
| Stepper motor | Lorem ipsum | 1 |
| Printed motor holder | 3D printed motor holder | 1 |
FILES
STL for the battery holder
STL for the button support
STL for the motor support
STL for the tool support to the base
Rhino files for the laser cutter