Networking and Communications
week 13 assignment is to design, build, and connect wired or wireless node(s) with network or bus addresses
We are still working from home because of the pandemic situation and can't access the lab its kind of fully closed for a long time.SO I decided to do an I2C master-slave Bus to control an RGB LED on it
I2C Protocol
IIC or I2C is short form of Inter-Integrated Circuits,It's a type protocol to communicate in between Integrated circuits,Microcontrollers,sensors etc.. just like USB in Computers.there are many communication peripheral available for Microcontrollers.Most of the Microcontrollers have two or more different type of protocols. The advantages of I2C is most of the Devices supports the protocol and very easy to use two wire required for data and clock.

The above figure shows how a simple I2C Network look like.One device act as Master others are called slaves,and bidirectional data transfer are possible with the permission of the master device.The pins that required for this communication protocol are the SDA (Serial Data) and THe SCL (Serial Clock)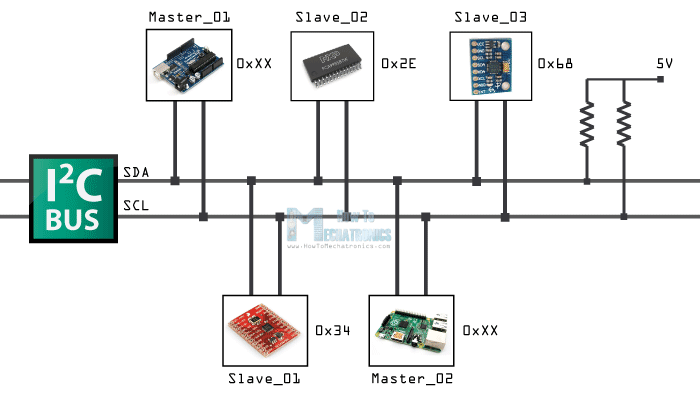 Each devices in the I2C bus has it's own addresses,it possible to connect almost upto upto 128(112) devices when using 7 bits addressing and almost upto 1024(1008)devices when using the 8 bits addressing

the above figure shows how the clock and data signals are being used in the I2C buss communication.I referred this doc from Howtomechatronics.com
I already did a I2C display project during the Output week check out my Output Devices week to know more..
Sketching The Circuit
For this week assignment I decided to build an Attiny412 coin(round shaped PCB) with an RGB LED and the colors of the led can be change using my echo board AKA the badge which I built during my Electronics Design week that runs on a Attiny84 chip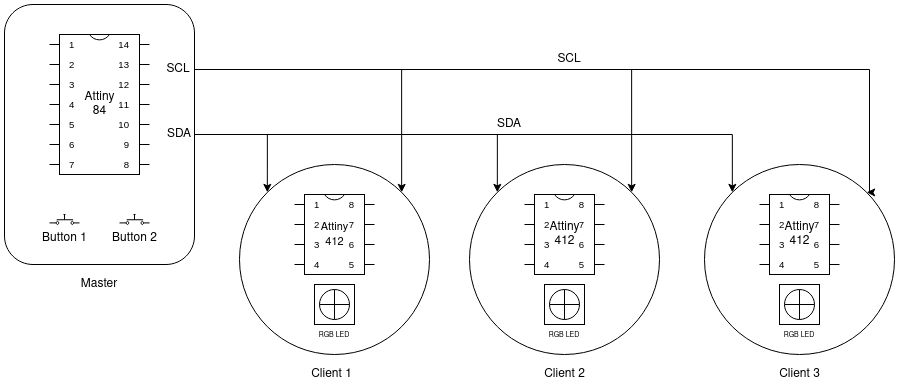 I made a simple diagram using Draw.io which shows in above figure,this explains my plan for this week.and also one design is enough to create multiple PCB.Using those buttons on the badge PCB I will able to select each individual RGB coin and also able to change the colour individually
Designing the PCB with Fusion 360
I begin to design the PCB using Fusion 360 Electronics CAD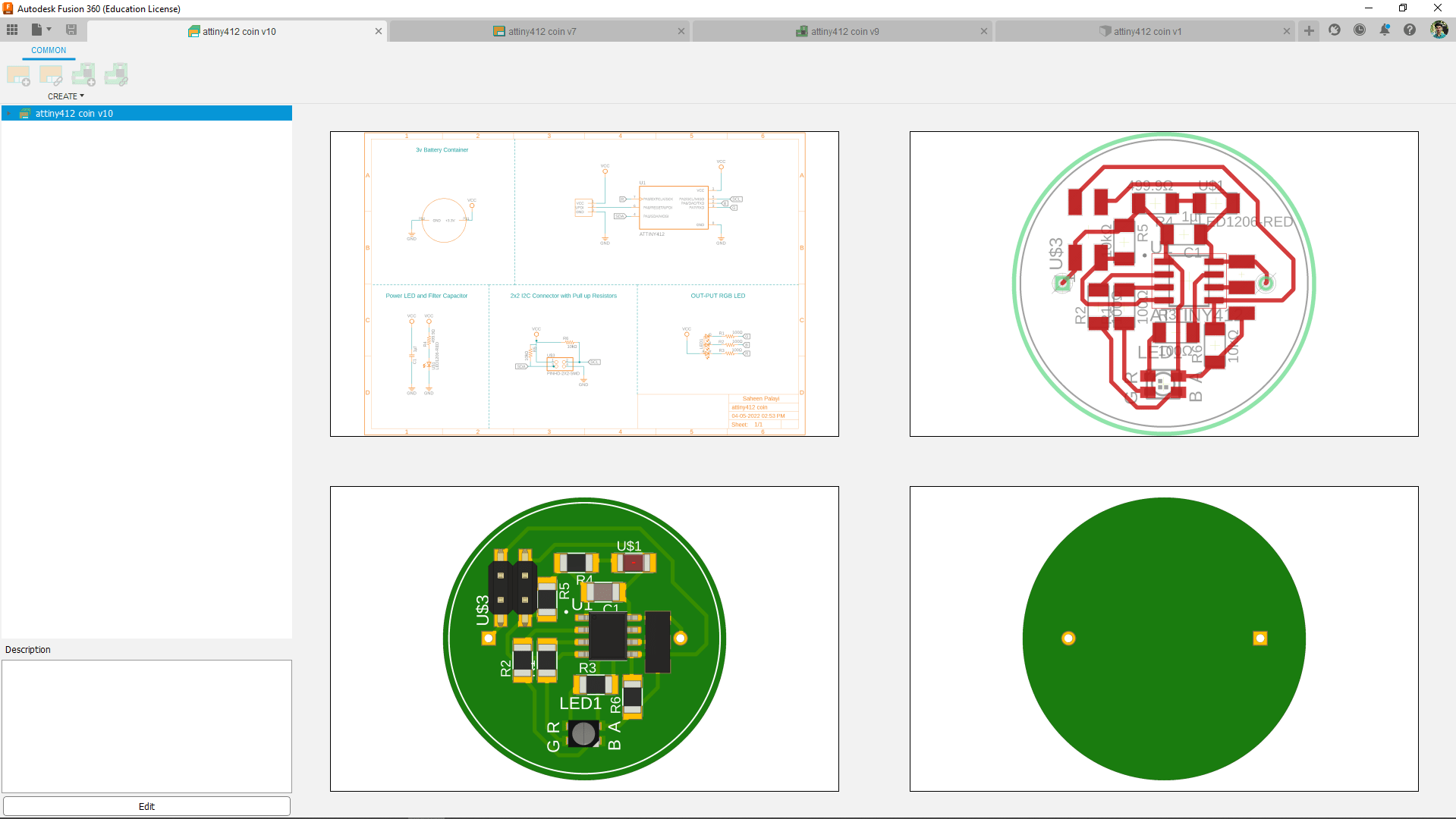 Using the Attiny412 is pretty simple doesn't need much component for minimum circuit.Also added a 10 K Pull up resister for the SCL and SDA pins of the Attiny412. After creating the schematic I exported to PCB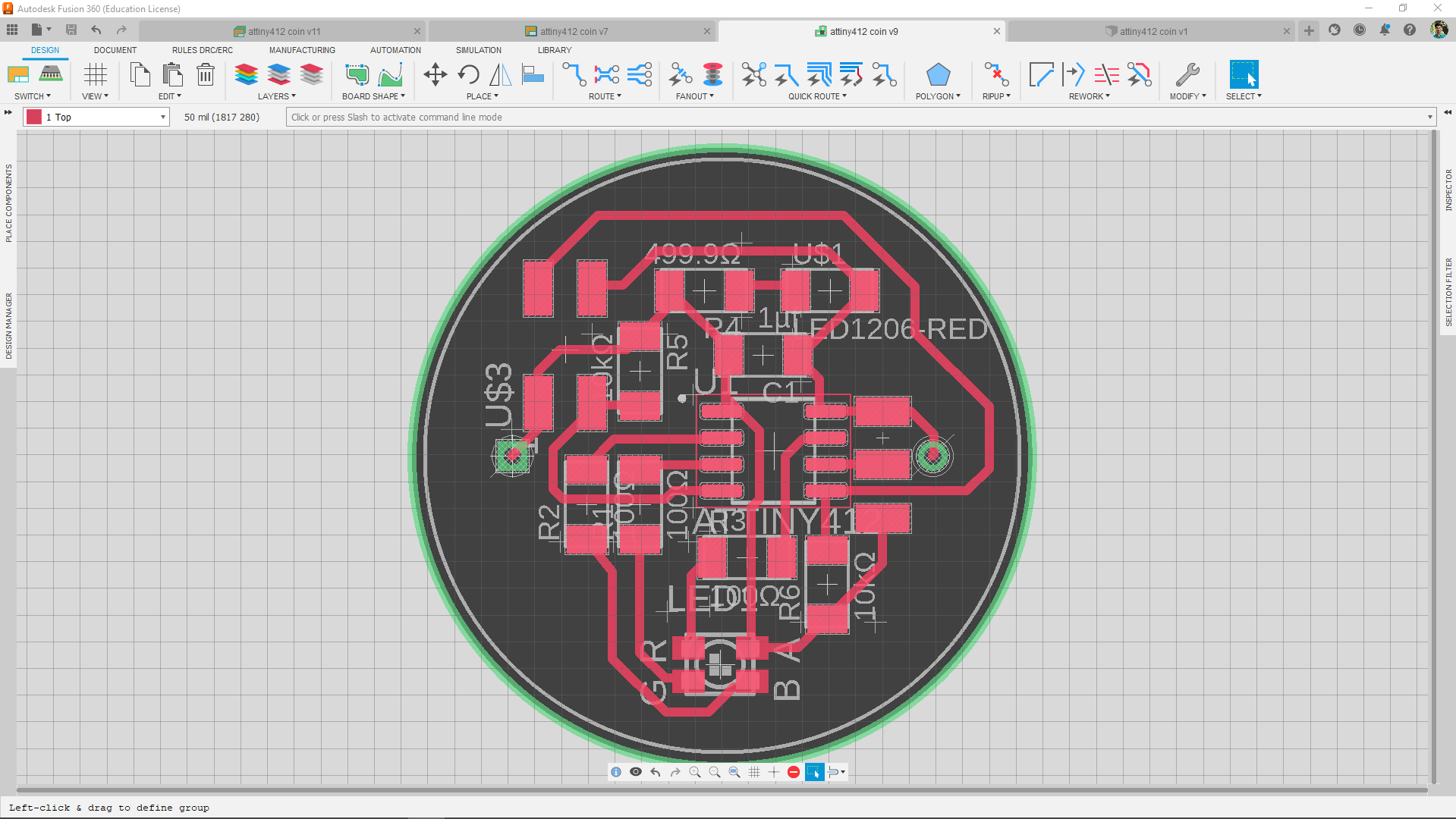 Then I routed all the traces.and ofcourese this isn't a one click process but for this PCB it was simple so refer my Electronics Design week to know how I creating PCBs in Fusion 360
Milling and soldering
It's been 2 week and we are still under lock down and can't access the lab so the rest of the assignment will do after we got the lab access
ESP32-Walki-Talki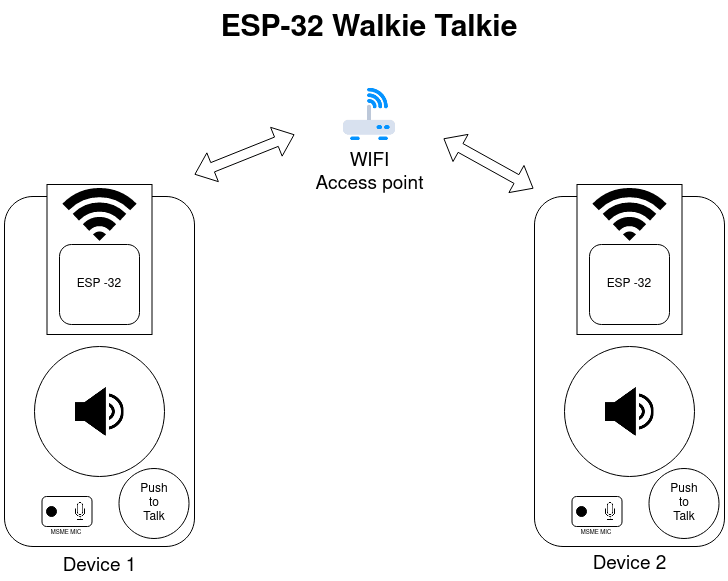 week 13 Group assignment is to send a message between two projects