Hi I am Marwa Baalouche,from Tunisia, North Africa.
I am a creative and dynamic engineering student, and also a master degree student specializated in signal and system techniques, and I'm a member in Fablab ENIT for almost 3 years now.I have a great interest in Fablab which allowed me to join a whole community of makers and inventors by a common desire to continuously learn, interact, collaborate, and innovate. I find the field of digital manufacturing extremely fascinating and I am taking any chance I get to explore them further more. I seek challenging opportunities where I can fully use my skills and enhance my knowledge about it .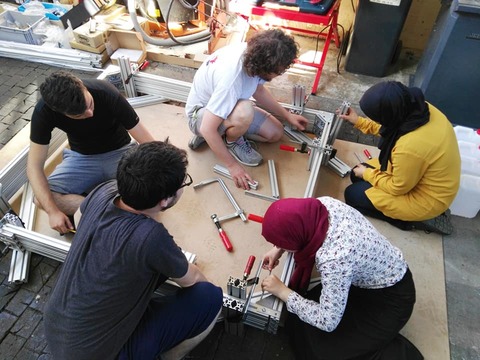 August 2018, I held a summer internship at Helmut Schmidt Universität - Universität der Bundeswehr, OpenLab Hamburg fablab. While there, we were eight students team from Fablab ENIT building and replicating 'LaserDUO', the open source double laser cutter machine, designed by my instructor Daniele INGRASSIA.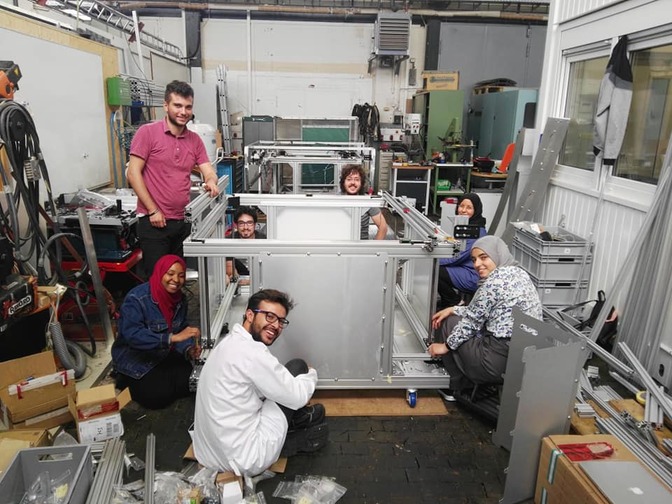 About

our FabLab
FabLab ENIT is an open space, available to any student wishing to manufacture products, regardless of its expertise and technical and scientific expertise. The purpose of creating such a space in ENIT is to democratize digital and personal fabrication, encourage individual creativity, provide students with simple means of manufacturing and products development, help small businesses, freshly graduated engineers and support their development. The FabLab is established thanks to the European Tempus icré@ project. One of the objectives of the project was to create an innovation platform with the purchase of a rapid prototyping machine and RepRap 3D printers. The concept of FabLab seemed then more appropriate.