Roland SRM20 Milling Machine¶
For this week's group assignment, we used the Roland SRM20 Milling Machine.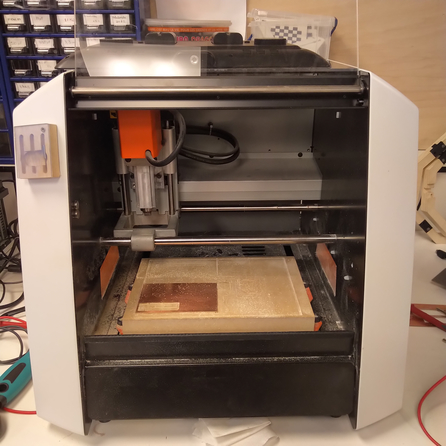 How does a milling machine works ?¶
We call "milling" the process of removing material by advancing a cutter into a workpiece. The machine can apply this process thanks to rottary cutters. Depending on the machine, you can mill metal, wood or any solid material.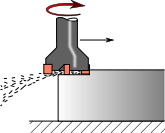 On the Roland SRM20, this process is automated but you can change the default parameters and vary the mill direction on one or several axes. You can also modify the cutter head speed and pressure.
Tool heads¶
The milling machine can be outfitted with various tool heads. Thoses tools can be changed to accomplish different machining needs.
The basic tooling bit on a milling machine is called the cutter. This cutter is a shaped bar that rotates rapidly to cut down and/or shape materials. In the following picture, you can see the straight shaped cutter and the V shaped cutter (25°).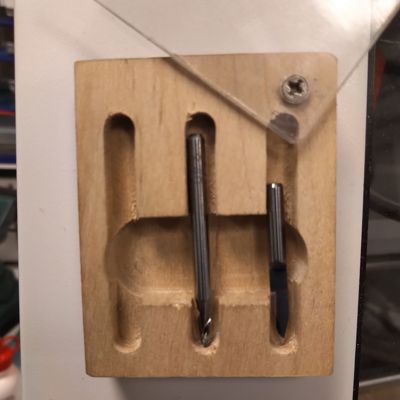 It is attached to an arbor, which is sometimes called mandril or mandrel, that holds the cutter firmly.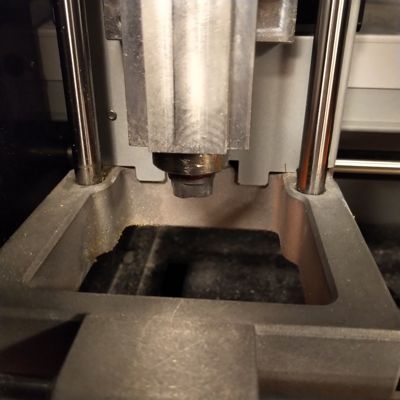 What are we testing ?¶
Last year, our fabacademy comrades tested : * Two different speeds (4 mm/s et 3 mm/s) * Three different sizes of cutters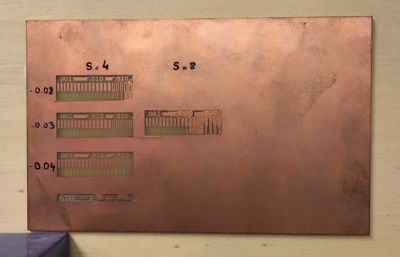 This year, we're testing : * V cutter (25°) - Speed = 4 mm/s et 3 mm/s - 9000 rpm * Straight cutter 0.2 mm - Speed = 4 mm/s et 3 mm/s - 7000 rpm * Straight cutter 0.2 mm - Speed = 4 mm/s et 3 mm/s - 5600 rpm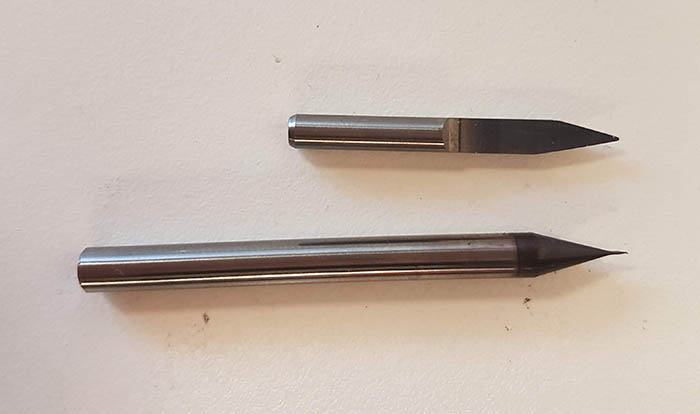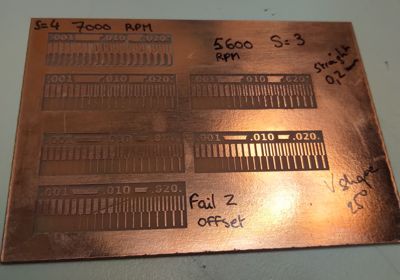 Bonus test : * Chemical process ferric chloride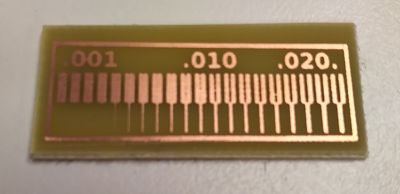 The process of milling a PCB¶
First thing is to put some double sided tape on the PCB to fix it to the sacrificial board.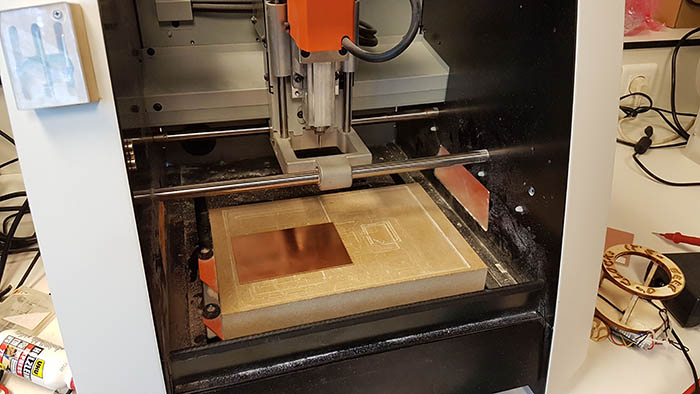 Changing the drill (or cutter)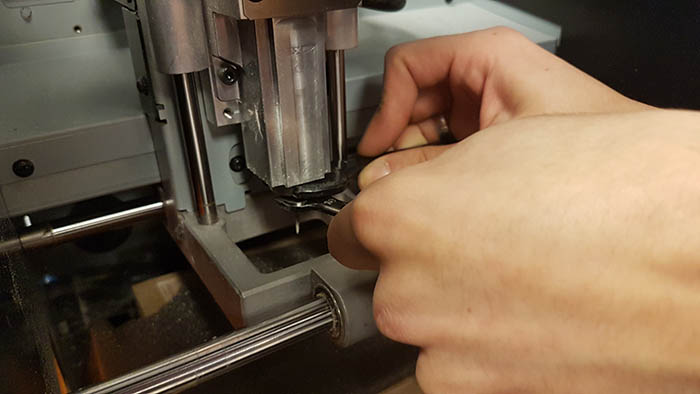 Resetting the x, y origins at the bottom left of the board (or of the area you want to mill)
Only then, resetting the z origin with the help of a multimeter. In order not to break the cutter, the tip needs to be lowered with very small increments, until the multimeter beeps and tells us the cutter is touching the board.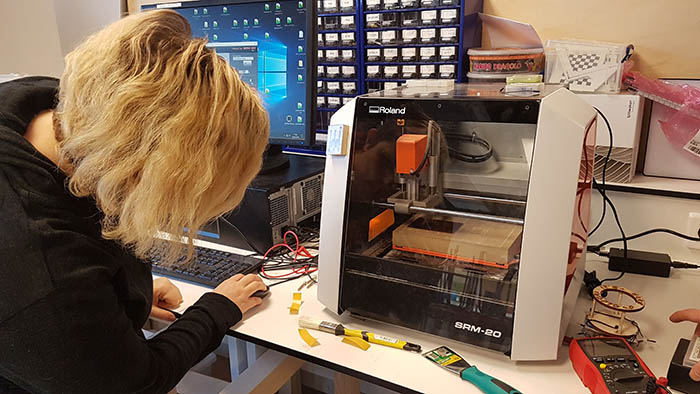 Loading the file and starting the cut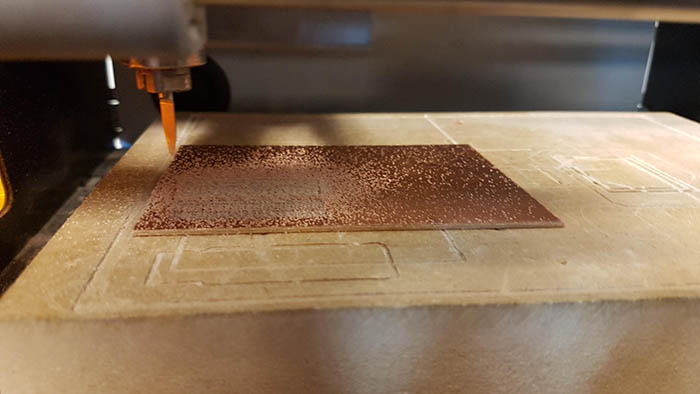 Cleaning off the dust with a brush (and NOT by blowing on it, the dust is dangerous and should not be inhaled)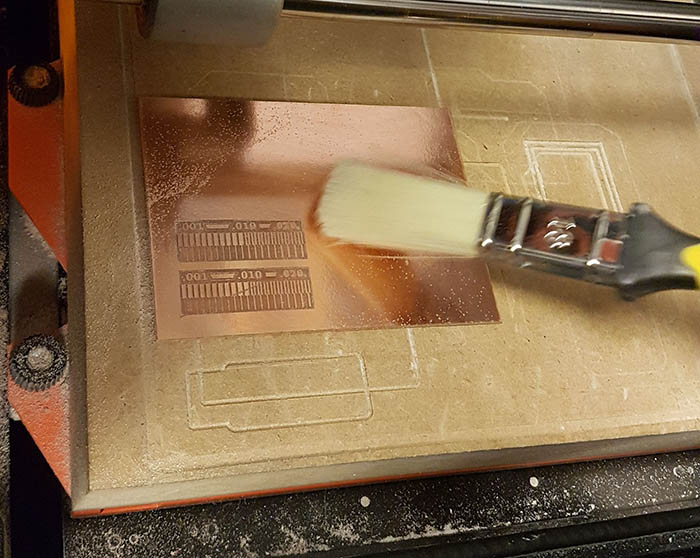 Taking the board out with a spatula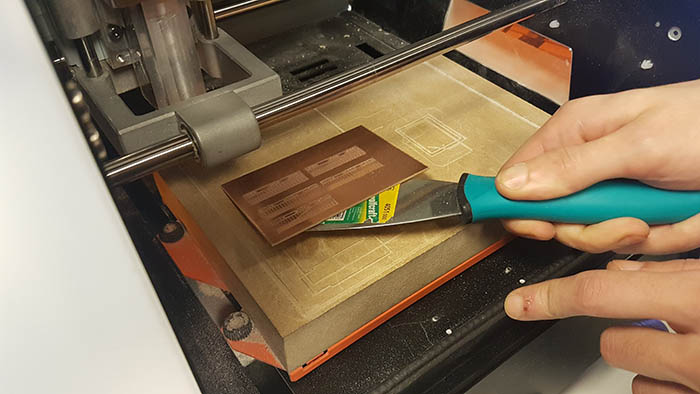 Cleaning the board with acetone to remove finger traces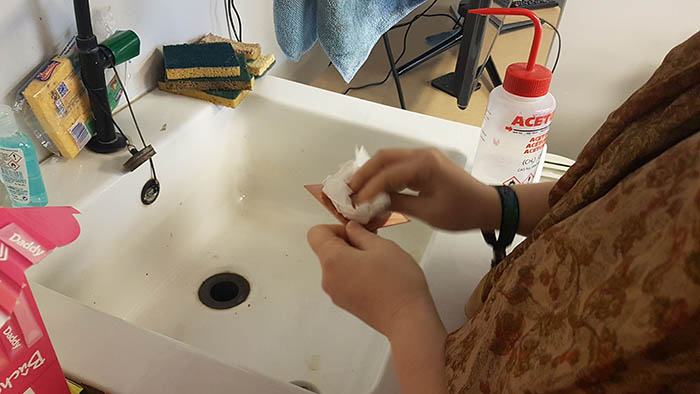 Admiring the final result!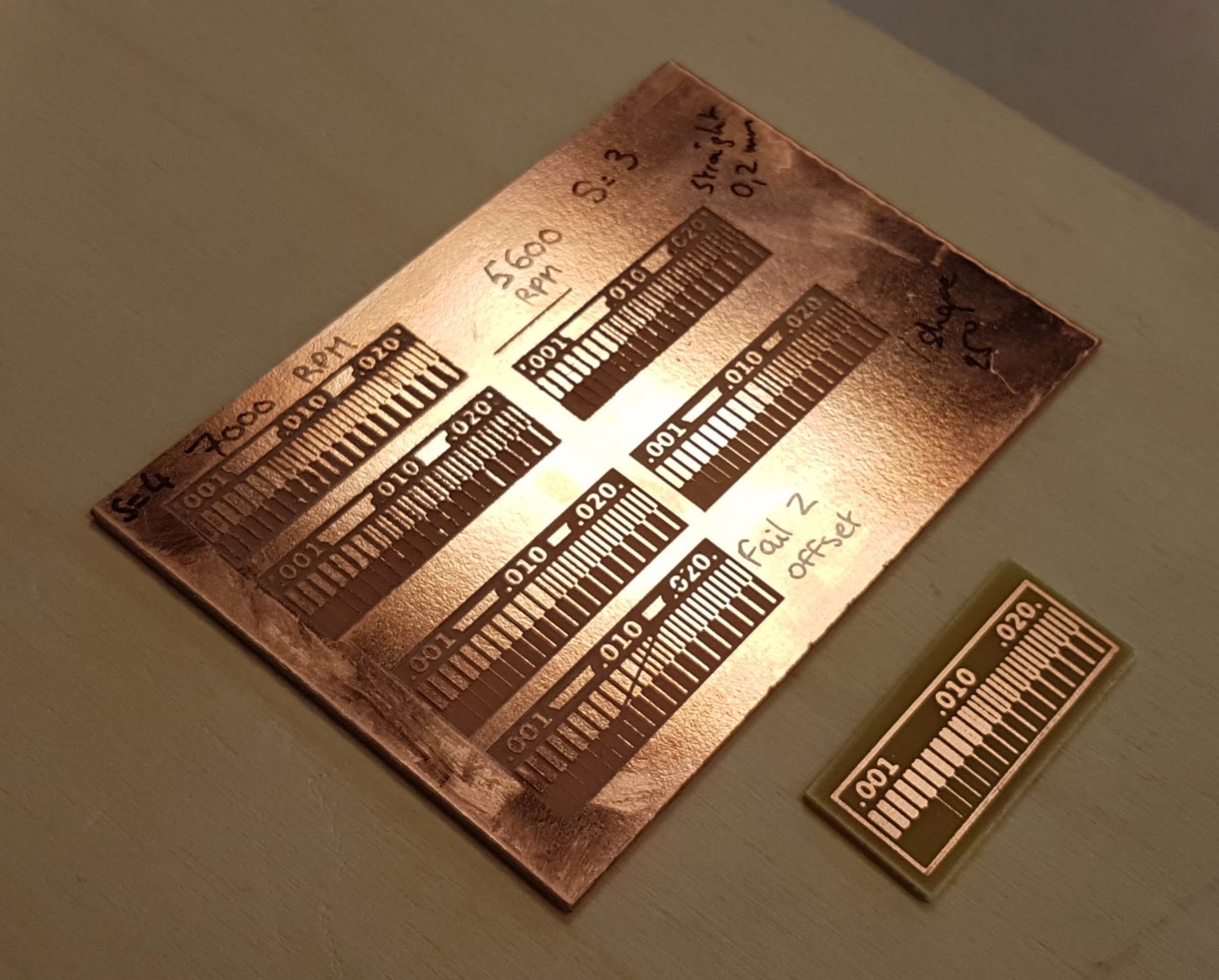 Results¶
We've had the best results with the V-shaped cutter at a speed of 3 mm/s. The bad results we had with the straight cutter were surprising to us. At first we thought the rotation speed of the cutter was too high, so we lowered the speed from 9000 rpm to 7000 and finally even to 5600, but that last one broke the tip.
Another explanation might be the quality of the substrate we used. Here we used FR1. We'll try FR4 next time.