Materials
paper sheets
PET sheets (few hundred micrometers in thickness)
Machine
Laser cutter
Vinyl cutter
Introduction
Here, we are going to make mechanical metamaterials from a simple kirigami. The particularity of this kirigami is that its longitudinal rigidity can be tuned depending on the design parameters.
Isobe et al. [Isobe, Scientific Reports, 2016] have found a relation between the longitudinal rigidity of the structure and the design parameters.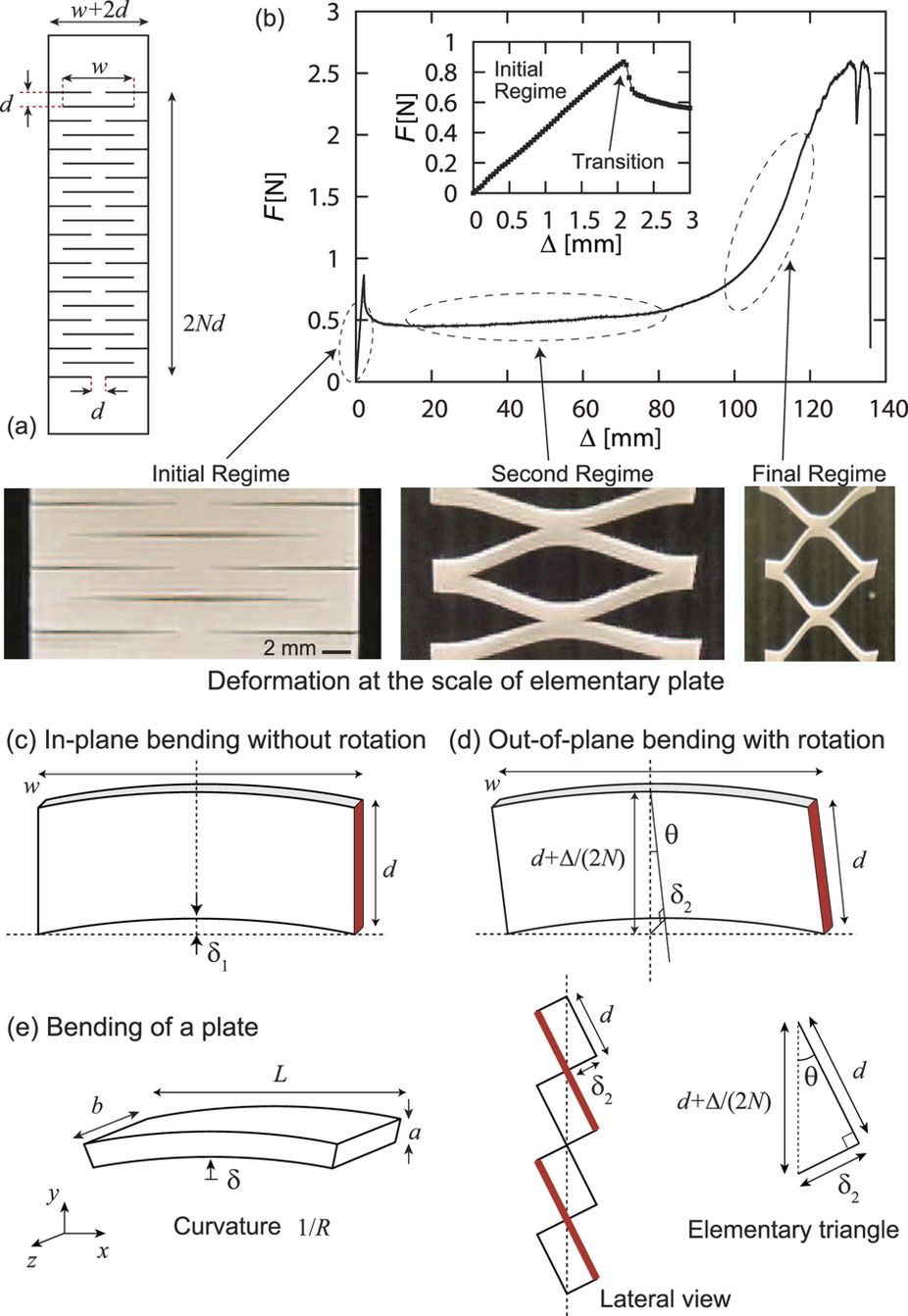 Kirigami pattern generator:
Use the following script to create a vector image that can be cut on a flexible sheet using a laser cutter or a Vinyl cutter.
Testing the structures
Lasercut the structure in a paper or a PET thin sheet and feel how the rigidity change for different design parameters.