Wildcard Week - 4-Axis Subtractive (Mill Turning)
Wednesday 16 May, 2018
###This week Was do whatever the heck you like week. Actually, it was a lot more specific than that, but in principle this week was an experiment to see what people would explore given the choice. Traditionally, this week's class was reserved for composite work, In past lives I'd already done quite a lot of work with composites working on the racing team. We experimented with many different methods and cores for carbon fibre and fibreglass, namely pre-impregnated sheets, wet-lay and vacuum infusion. Our team had made flexure springs out of carbon and carbon-kevlar weave and even experimented bonding carbon with 3D printed titanium inserts. That was a very expensive time. It's also quite a time consuming exercise, sanding and bogging large moulds for days at a time. Sometimes we would get bridging or delamination, and had to fix voids by syringing filler-resin mix into our painstakingly careful layup. We used to save up our beer cans to use as resin pots, and occasionally a can would start to get hot and we'd banish it to the outside area for cooling off. One time someone placed a block of metal in front of the hot-air element of our scratch-built autoclave conducting heat through a screw in the insulation well above auto-ignition temperature of the wooden enclosure. The box caught fire and the part hadn't quite reached the resin liquification temperature yet! Funny enough being the only firefighter on the team, when they saw the box smoking they ran inside to get me and "investigate"! Putting out that fire was actually one of my first jobs on the team, and possible the fastest ever way to make it out of the 'rookie-zone'. Those years were the most incredible and valuable experiences of my time at university, and I went on to manage two electric racing teams before finally graduating. Anyway, given that there wasn't much I needed to build that involved composites, and not much I was looking to explore without exhausting a small nation's GDP worth of carbon fibre I decided to check out some other options. I was quite excited about textiles, and there was even a student from Spinderihallerne (in our regional review group) growing mycelium material this week. The problem with Fab Academy is that I always find myself continually behind with what I want to experiment with. That's a good problem of course, however this semester had just tipped to the pointy end and I needed to get my shit together pronto. I had just started my global evaluation, and upon the first round of feedback I conceded that this week would be largely a documentation week with something light-weight for the wildcard assignment task.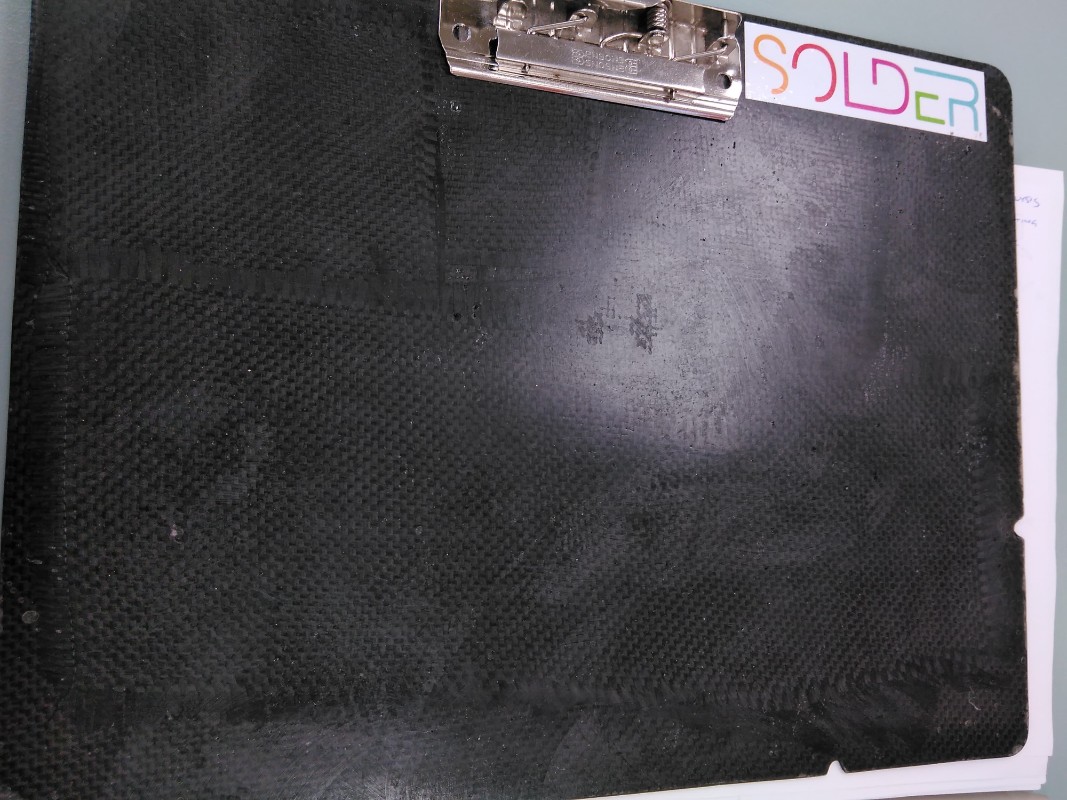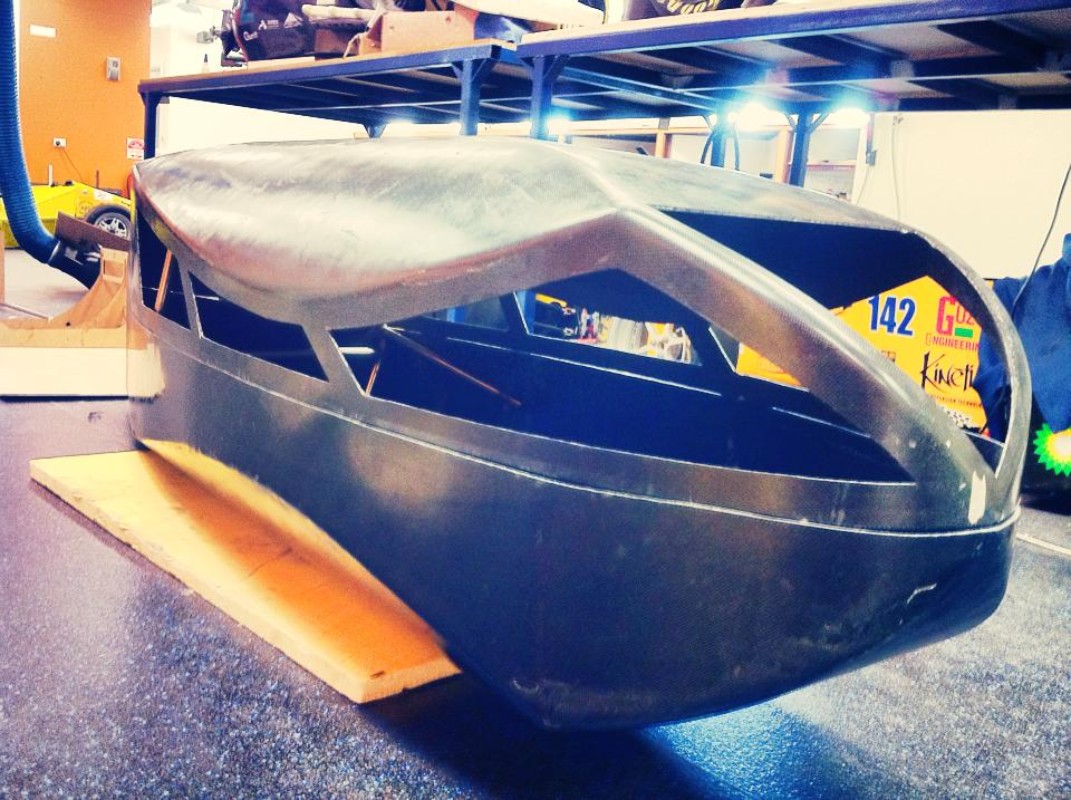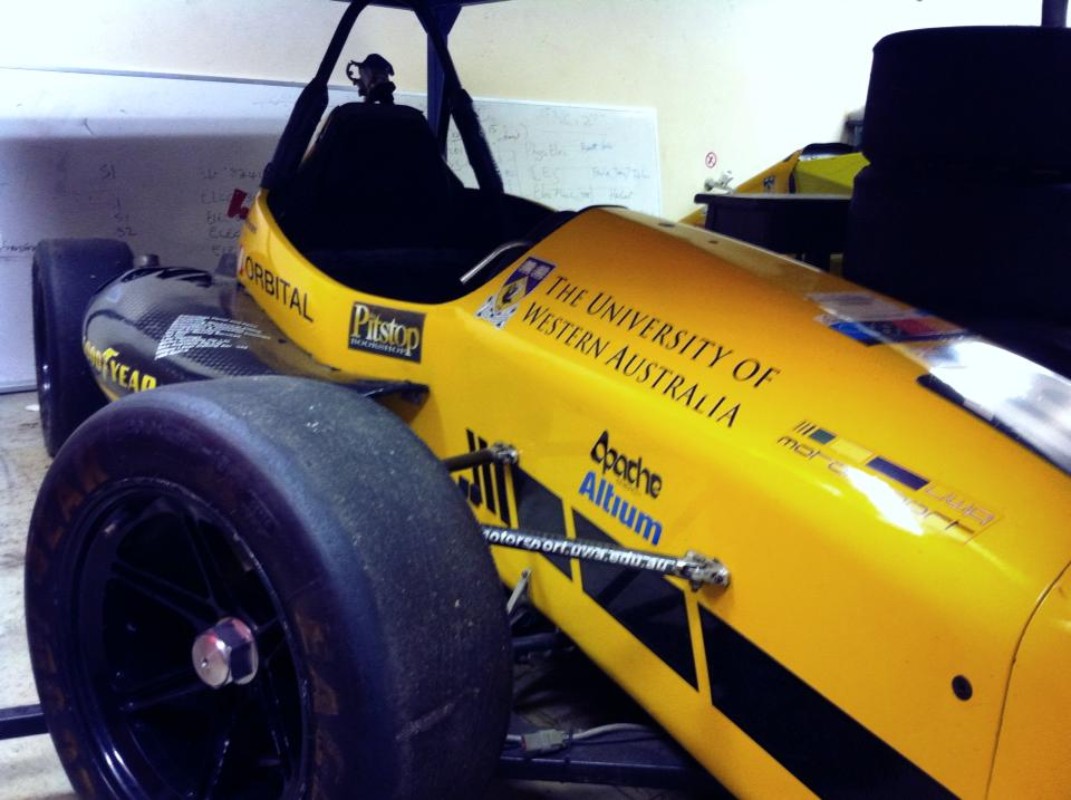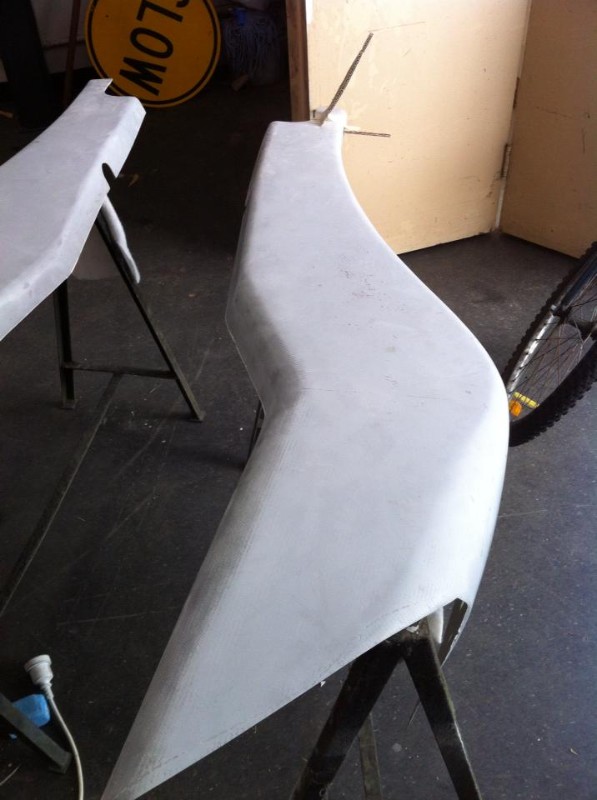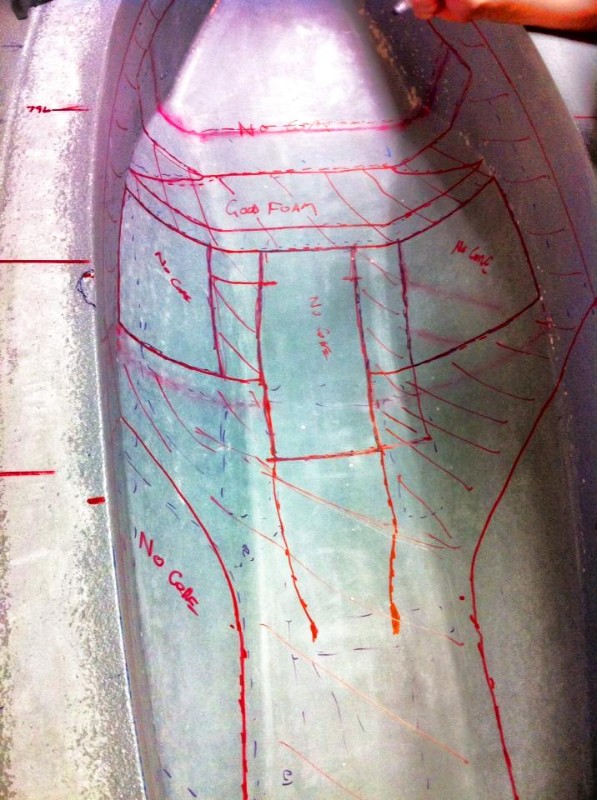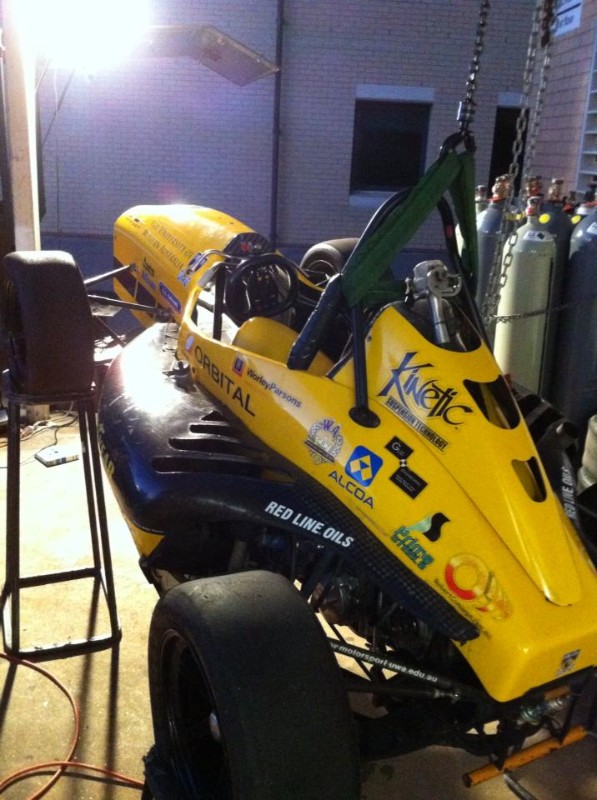 My method of choice was 4-axis machining, since I would likely need it later and Frosti (the instructor in FabLab Vestmannaeyjar) had bought an indexer (4th axis) for the shopbot and had been meaning to assemble it for some time. I figured it would be an excellent way for me to get comfortable with the Shopbot, since I'd really stayed away from it this whole course. ###I have to set up my own goals this week What would make this week successful? I'll be happy if I could turn something into a round shape. For bonus points I could wrap a profile pattern around a cylinder, but given the lack of bonus points floating around in the schedule nearing the end of Fab Academy I don't really think I'l make it. Before we start, we had to assemble and align the indexer. ###Setting up the indexer (B-Axis) ####Only one mill bit was harmed in the making of this write-up ######But it was pretty impressive Setting up the indexer was quite a task. Since the shopbot was already commissioned in it's position, I was hesitant to move it away from the wall to make space or un-mount the control boxes on the front of it. As it was, there was only enough space to get around the machine on the wall-side. So we decided that we would drop the indexer through the bed of the shopbot, and this saved us from having to use the rack/pinion/rail extensions. Frosti found a jig-saw lying around, so I cut the far end of the bed out but still maintaining enough length for a standard sheet (2440mm) The installation from there was reasonably straight forward, in order to minimise movement of the machine's legs when inserting the fasteners for the indexer brackets we simply unbolted only one row of bolts at a time. That way we could get the indexer brackets past the end legs of the machine without removing them. The control box was simple to understand - there was space for two more motor drivers and the headers for them just plugged straight into the motherboard. See below for an illustrated recount of my journey with the indexer.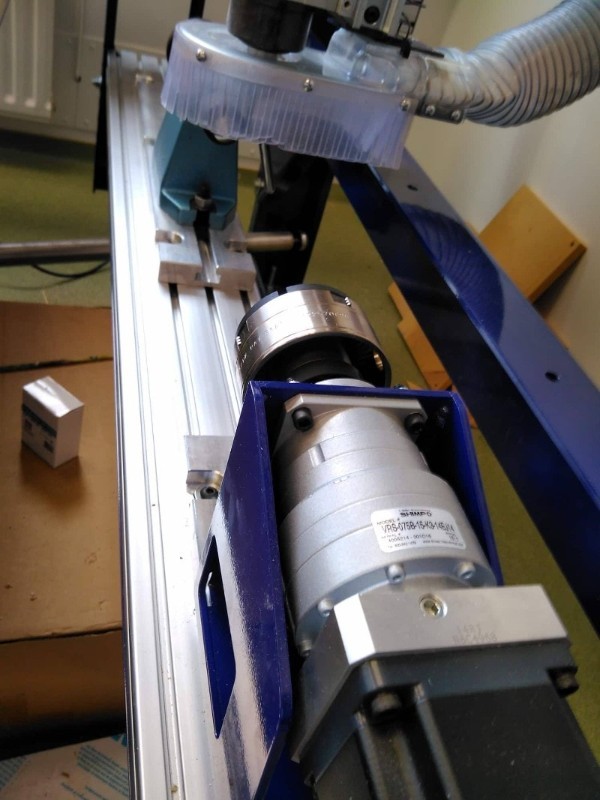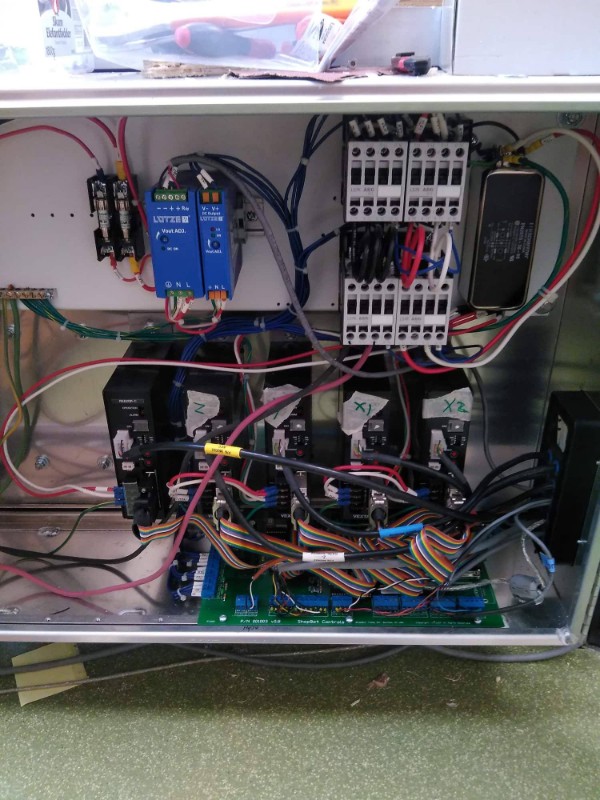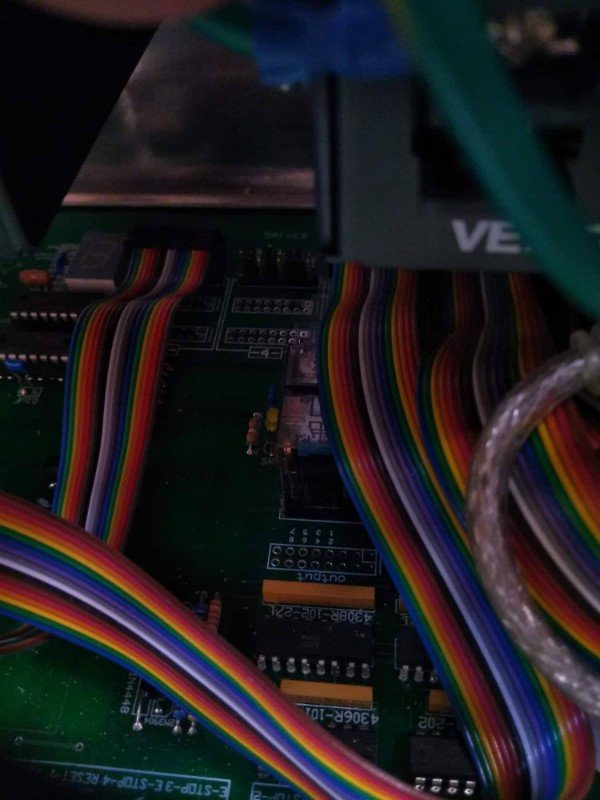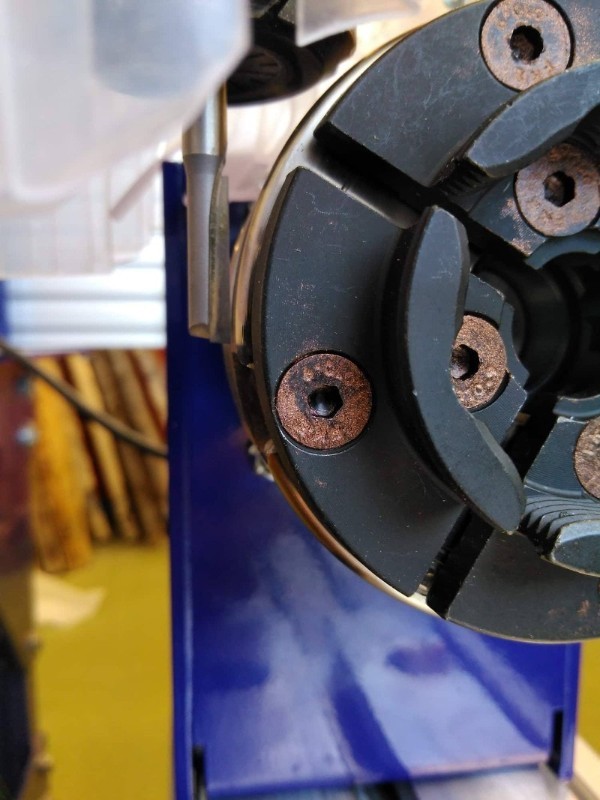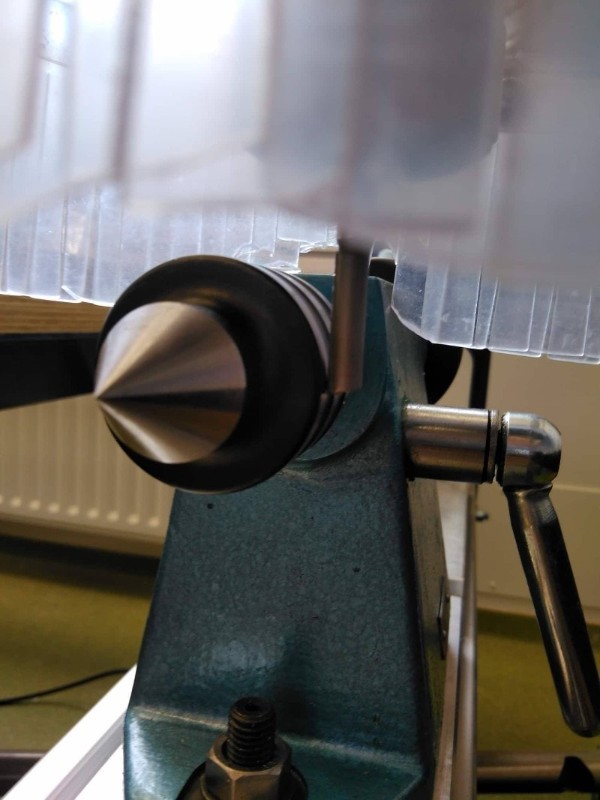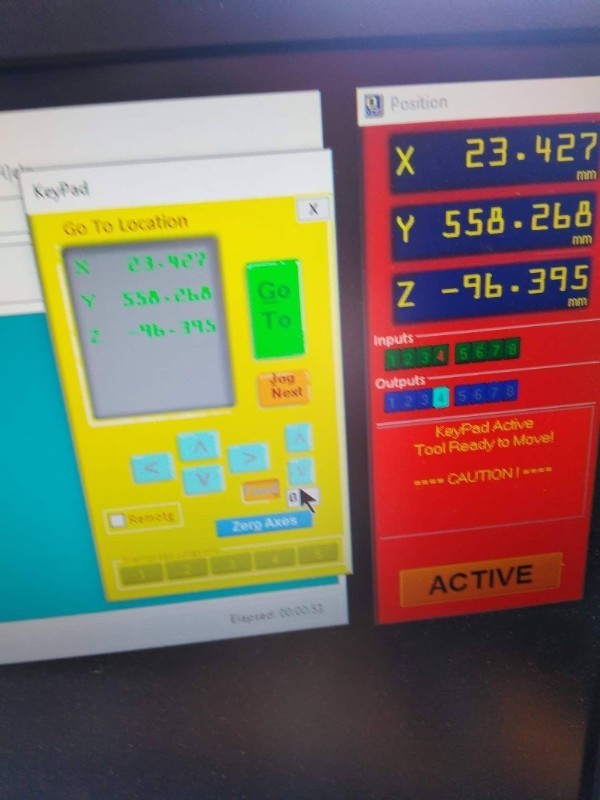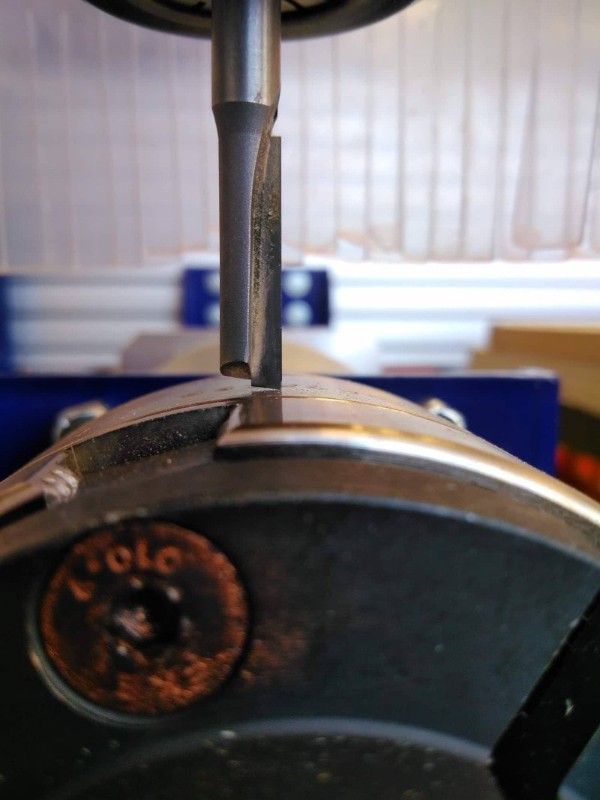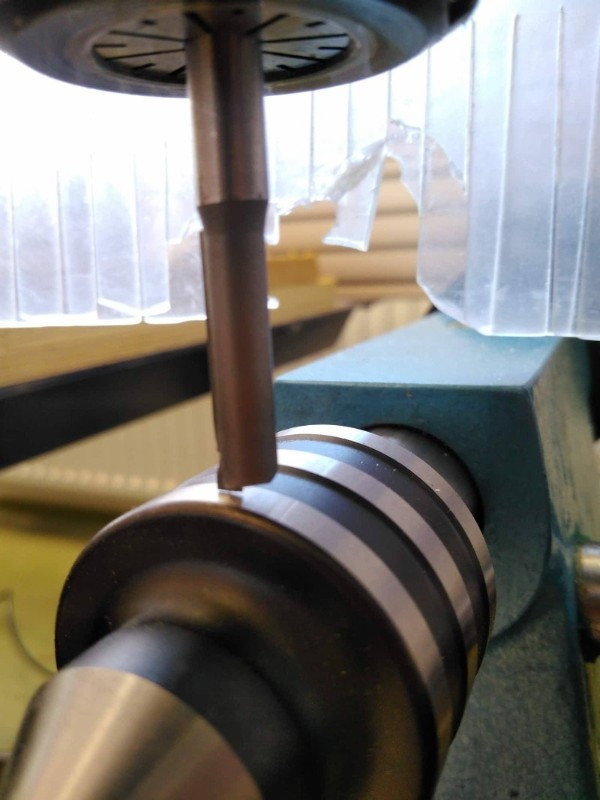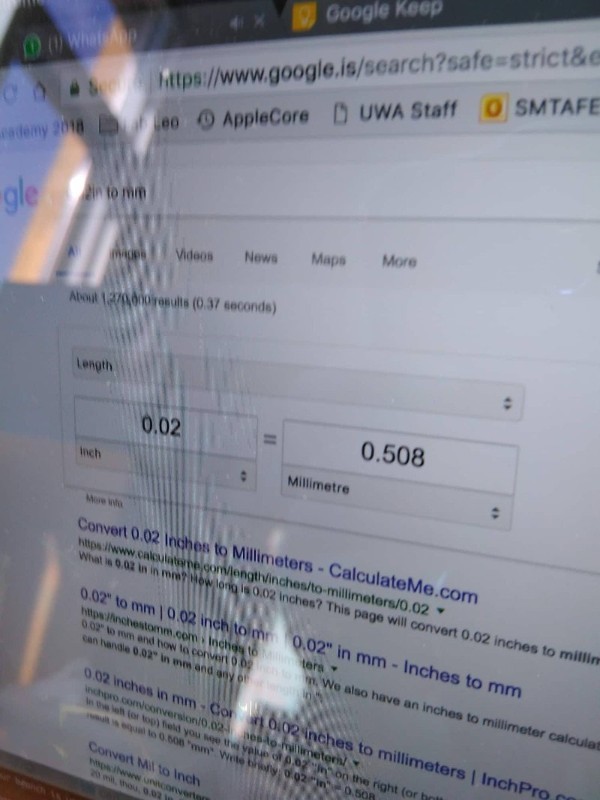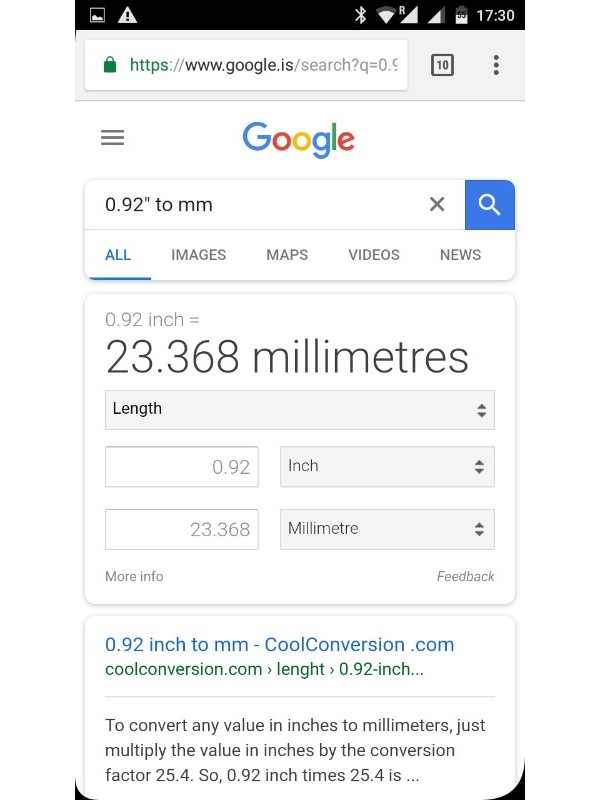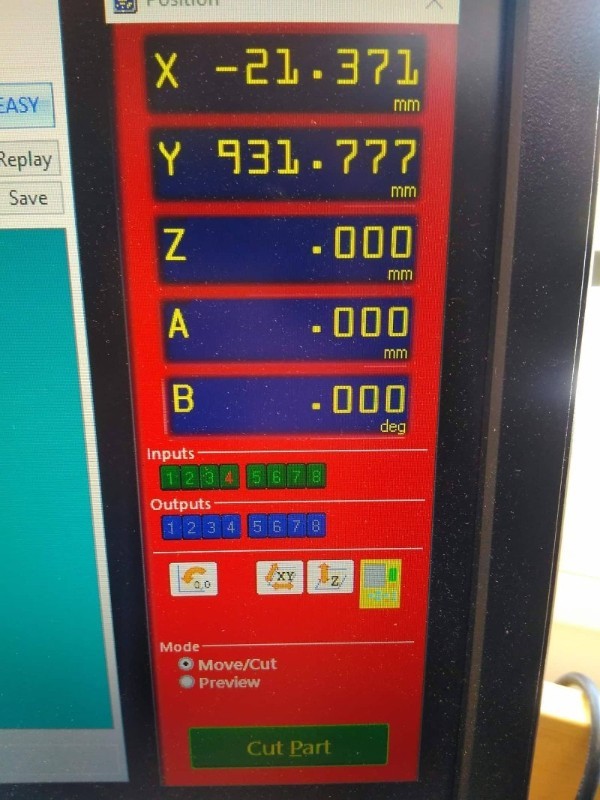 ##How to Turn Something Into a Round Shape ###(and make already round things smaller) ####a picture-book of that time I did that So welcome, to this special edition of ***"How to make (almost) anything, round!"*** Today we're gonna turn a rectangular section that I found in the dumpster into a round section with flats. A classmate Birita helped me to set up and we both did our "mild-card" week assignments on the indexer. Well, my assignment was pretty mild, but her part turned out really cool looking. (get it? 'turned' out 🤣) Thanks to a call with Wendy, I found some Shopbot Documentation for wrapping machining jobs with the rotary indexer. It was a great start to getting comfy with the new system, and especially nice to refer to since I'm still building up my Shopbot confidence and self esteem in general. Before you start, they (the Shopbot man) tells you to add the post-processor. Unfortunately the ones that shipped with this version of Shopbot were in barbarian units, so here's the link to where you can get official post-processing files coherent with sophisticated measurement standards. (Last updated in 2016) It took Birita and I a while to figure it out but you can zero the Z-direction to the centre (of the B-axis) if you know the height of your part. You simply touch the top of the part, then rotate B-axis 90-deg and touch the part again. Divide the difference between these values by two and you get your centreline, assuming your part is round. If you have a non-symmetric workpiece or if you're not sure you got it straight you can just zero to the headstock height. Either or. For zeroing the X-direction, you can just touch the left and right of either the headstock or the workpiece (if the workpiece is symmetrical). Once again just divide this by two and you get the centreline of the B-axis in the X-direction. For the Y-direction you just start anywhere along your length, making sure you won't hit the headstock or tailstock of the indexer. A very important thing to note is that the B-axis spins around before starting a cut, so make sure to **lift the tool well above the part** before starting! (We didn't do this btw, but we noticed it could be a problem) See below for 8-part pictographic of this adventure.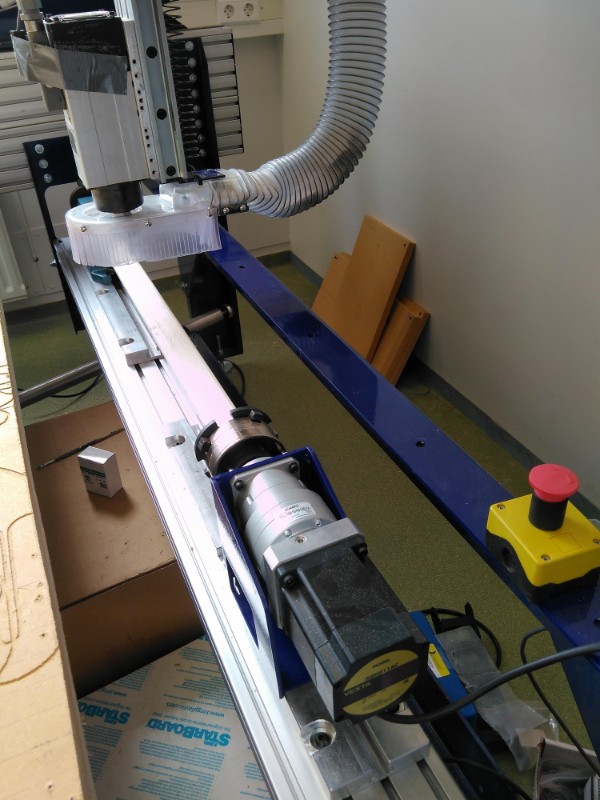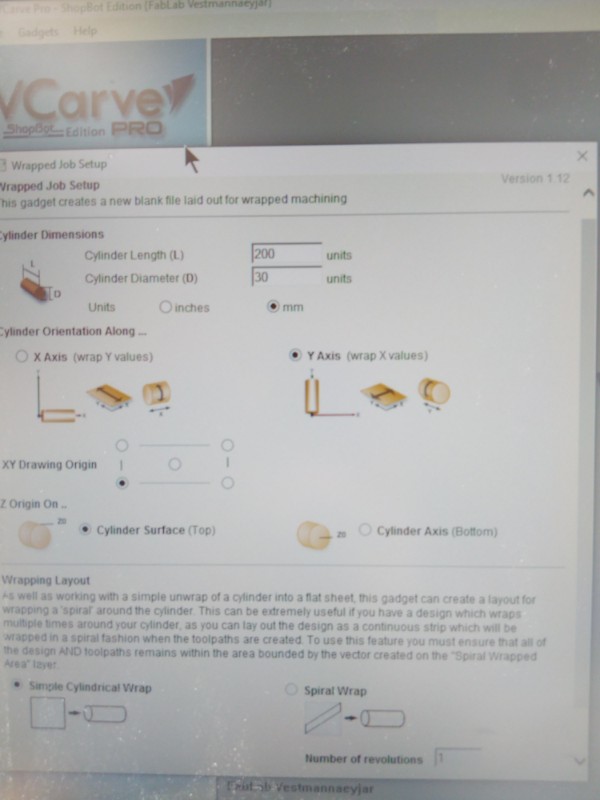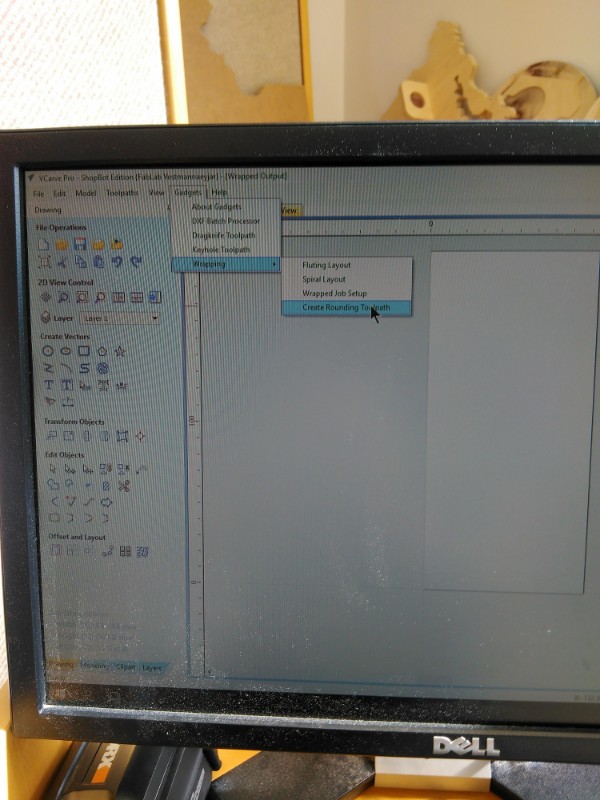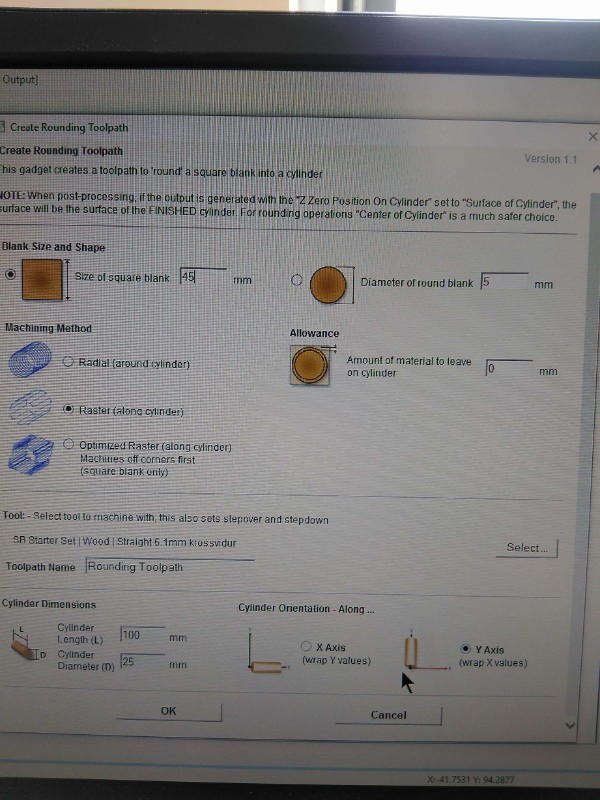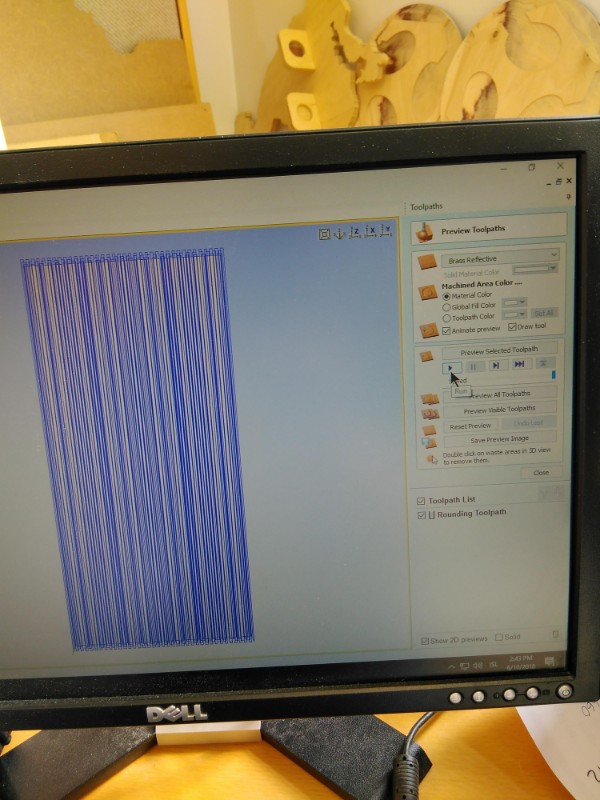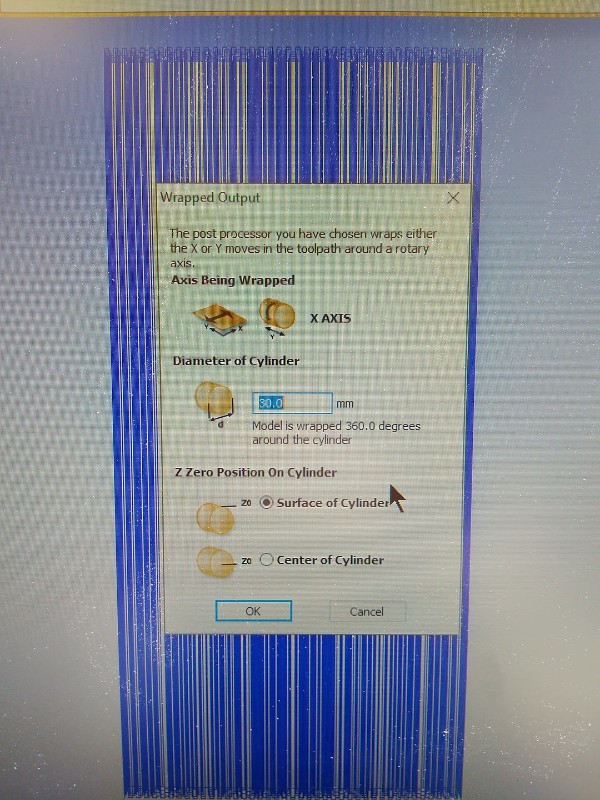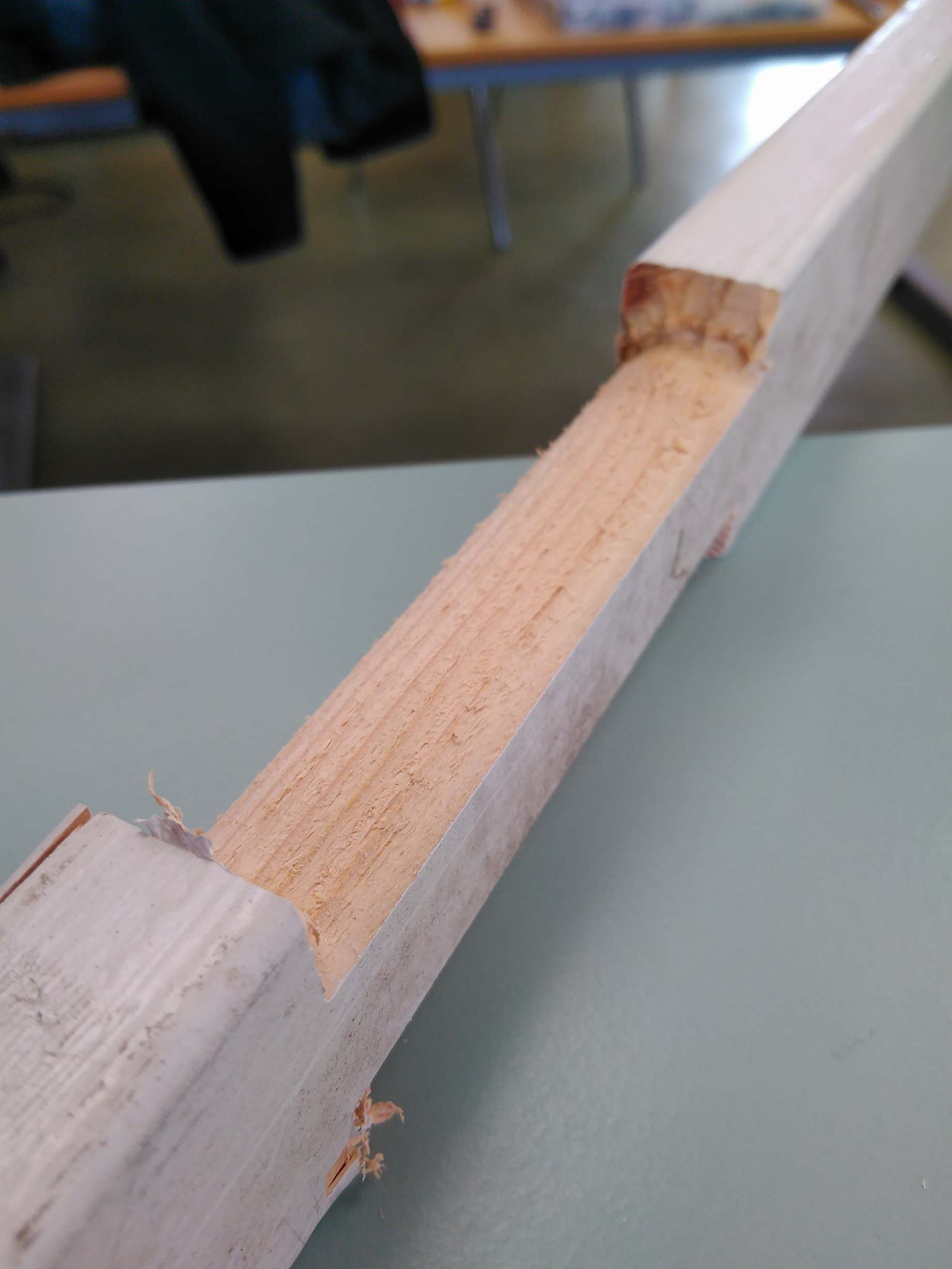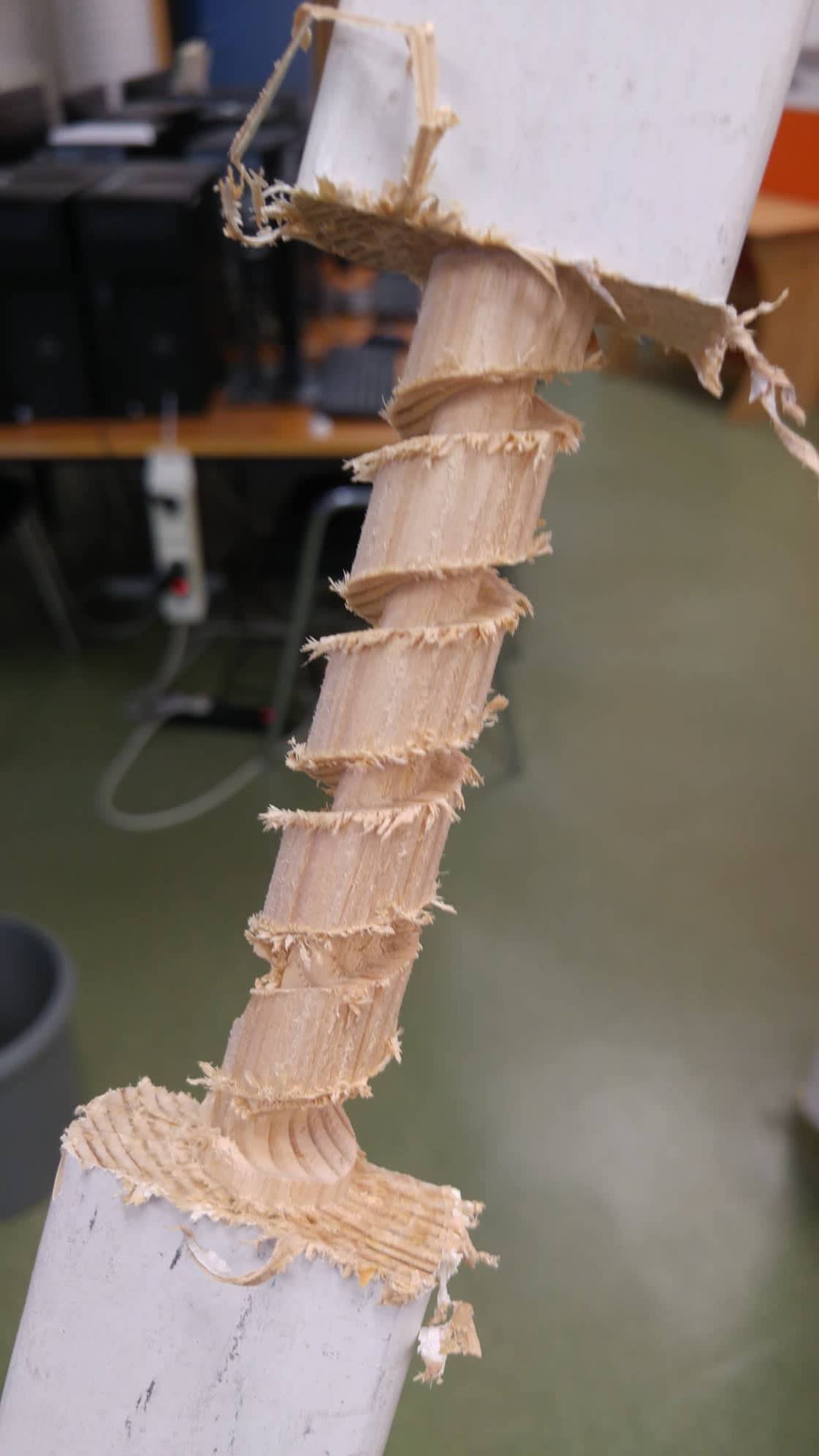 ##More complex toolpaths After our awesome machine week where we got Frosti's original Mantis project and added a 4th axis to it, I set out to try the Fusion CAM for 4-axis machining. The deities of project management frowned upon this and I didn't end up finishing, mainly because Fusion 360 doesn't actually output 4-axis CAM (as far as I can tell).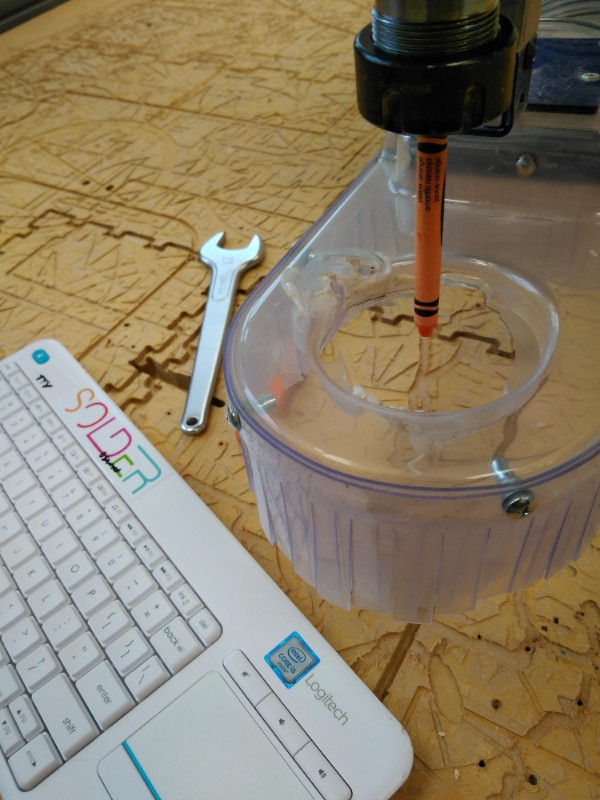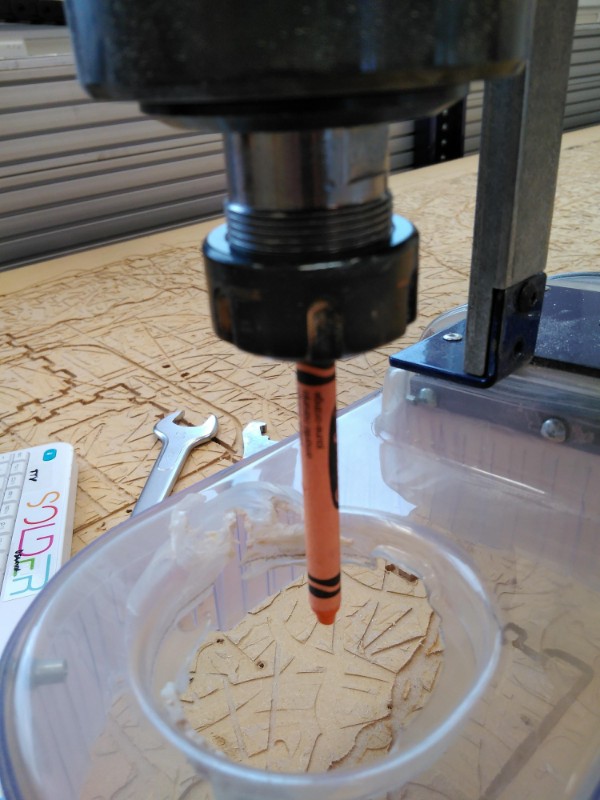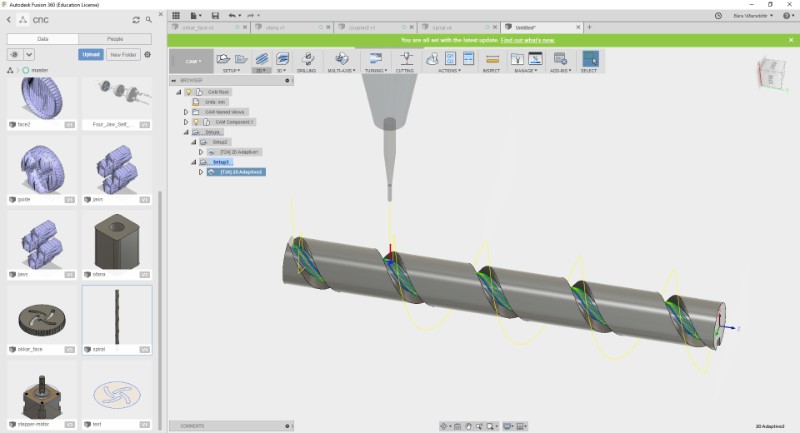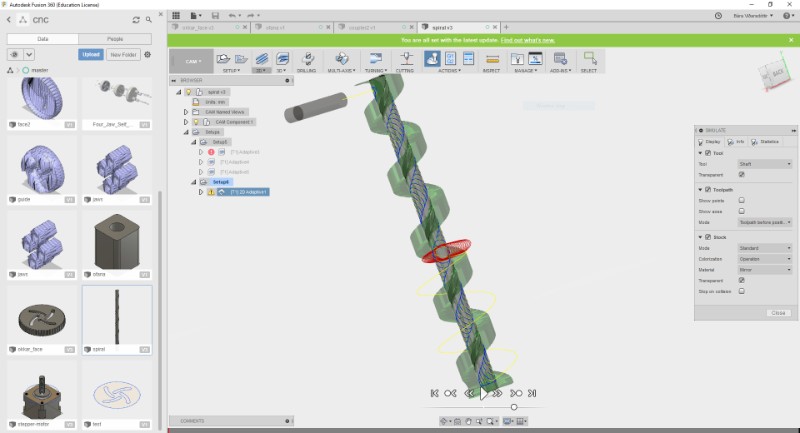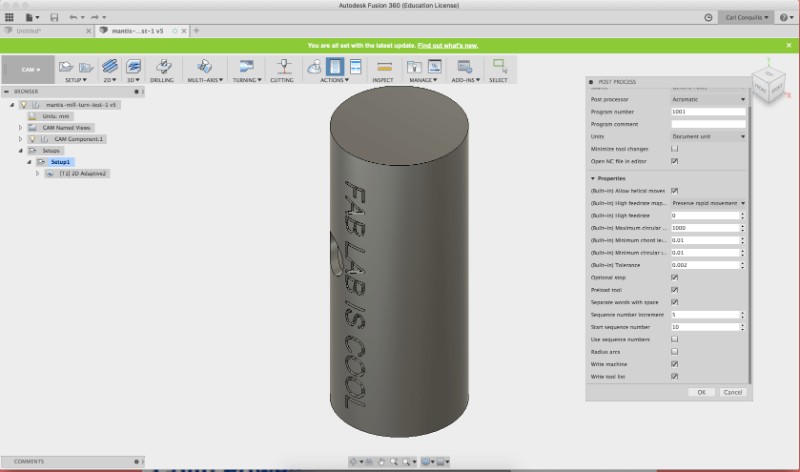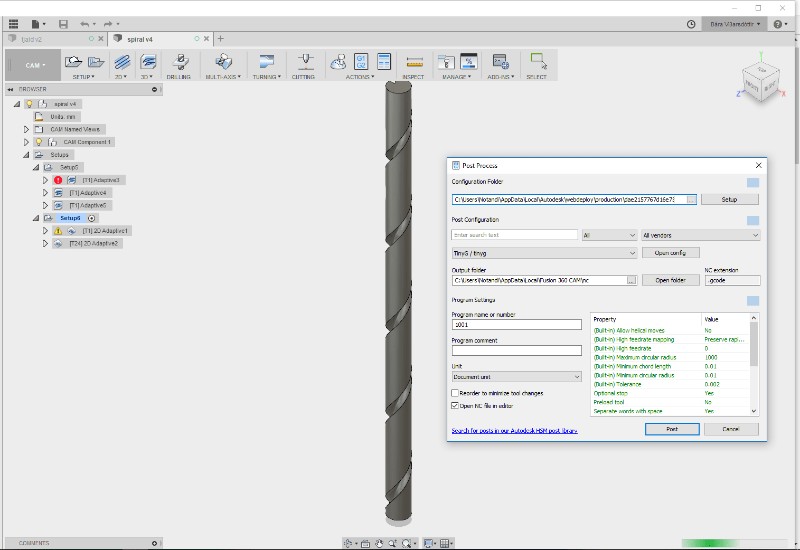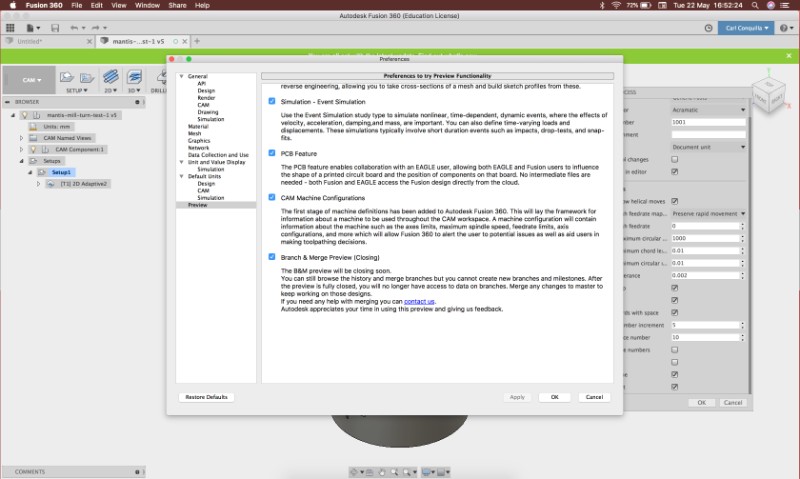 ## Design Files There's actually no real design files for this week. The job was the tutorial from the instructions from Shopbot, and it depends on what stock you're using anyway. I know, it sounds like I'm making that up, right? V-carve basically generates it very quickly, and most of the work went into zeroing the machine and measuring stuff out. The VERY basic files that I used are in Design Files for this week, but it really can't be used for any other situation.