Jari Uusitalo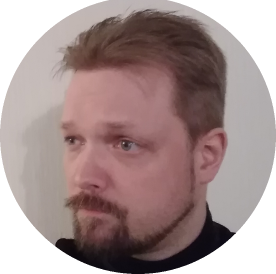 Hi, my name is Jari Uusitalo and I am an IT engineer, specialized in embedded systems. That sounds really neat considering which course I'm in, but I havent done much embedding since school times. What I've done is little programming here and there, some web designing, house renovation, car fixing, playing games etc. Nothing very professional. I'm an easygoing fellow and a bit of a jack-of-all-trades, with "DIY" strongly present.
In the summer I like to practise some frisbeegolf, cycle around when the weather is nice and generally be outdoors as much as possible. In the winter, I wait for the summer.
I currently work for City of Oulu as a job designer/planner, and as such, I have a group of people I'm responsible for and we do all kinds of IT related stuff(troubleshooting, installing, coding, 3d modeling). We have visited the Oulu fab lab few times and the inspiration it has given is golden. As my knowledge grows, I can hopefully forward it, and possibly inspire more students for future fab academies.
I personally look to challenge myself in the fab academy, and in doing so learn to widen my skill arsenal to make (almost) anything.