Week17
Wildcard
Embroidery machine
Explain to other students Dotti's process
Explore and realize new way for the Dotti's production
makingof_DOTTI- bottegadeidotti.com from lauracip on Vimeo.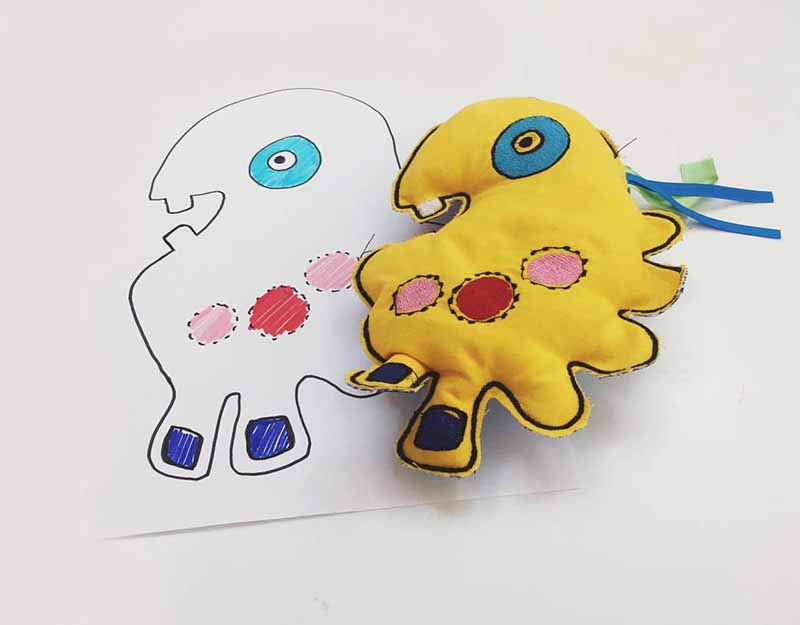 CNC EMBROIDERY LESSON for other students
This week we decided to do something with our numerical control embroiderer. Enrico asked me to prepare
a lesson for the other students
, because I have been working with that machine for almost two years for the
"DOTTI" project with Opendot and Mattia Ciurnelli (Fab Academy student class 2015).

(more info at
Bottega dei Dotti
web site ) a personalization system of puppets starting from the children's drawing, made with a numerical control embroiderer and used in educational and therapeutic workshops.
The idea was to give a little introduction to the world of numerical control embroiderers to discover their potential and then concentrate on the practical part. Each of us has decided what kind of product to develop, many have taken the opportunity to make their own puppet starting from a hand or digital drawing.
You can view the presentation
here
The story of Dotti
Dotti are good puppets born from the creativity of children. Wanting to be friends of all, have found a way to get their own design: the big ones and the small ones, those who draw effortlessly and those who find it hard to keep the pencil in hand, those who do it alone and those that do help someone else, those who do not go to school yet and those who do not go there anymore.  
The first Dotti were born in fact from the families, children and therapists of TOG, a foundation that takes care of children who do not speak well, they struggle to draw and walk. They were born to give a game to those who could not play with the games of others and now they are looking for new companions of adventures.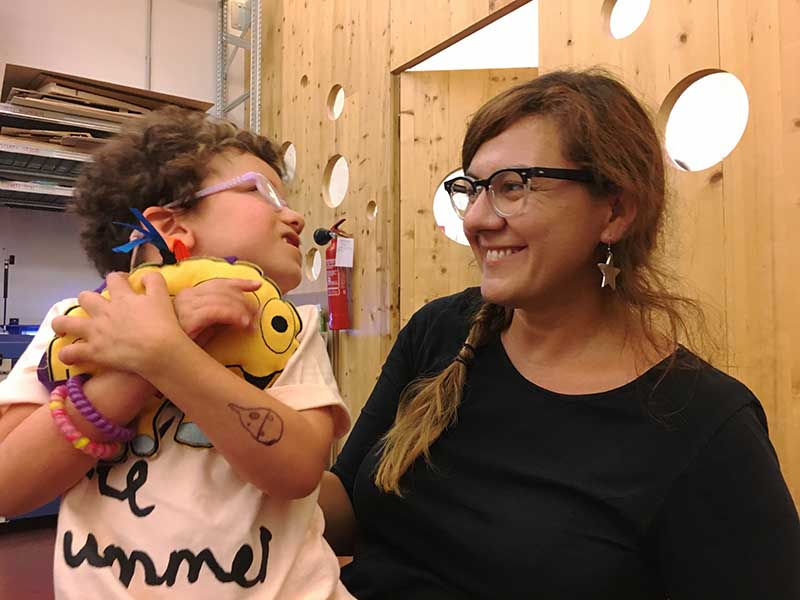 DOTTI Design: from drawing to embroidery file
The idea behind this process is that any handmade drawings can become a puppet ... by magic! In reality, as with fablabs, "almost everything" can be done.
To simplify the realization of these puppets I have defined some guidelines to simplify the process of digitization and to help those who want to realize a design.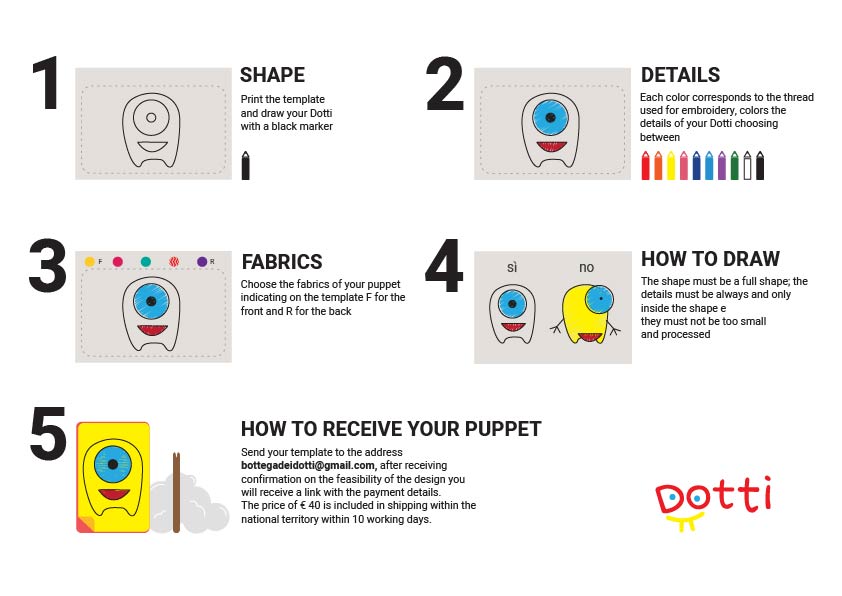 Here also the template to choose the fabrics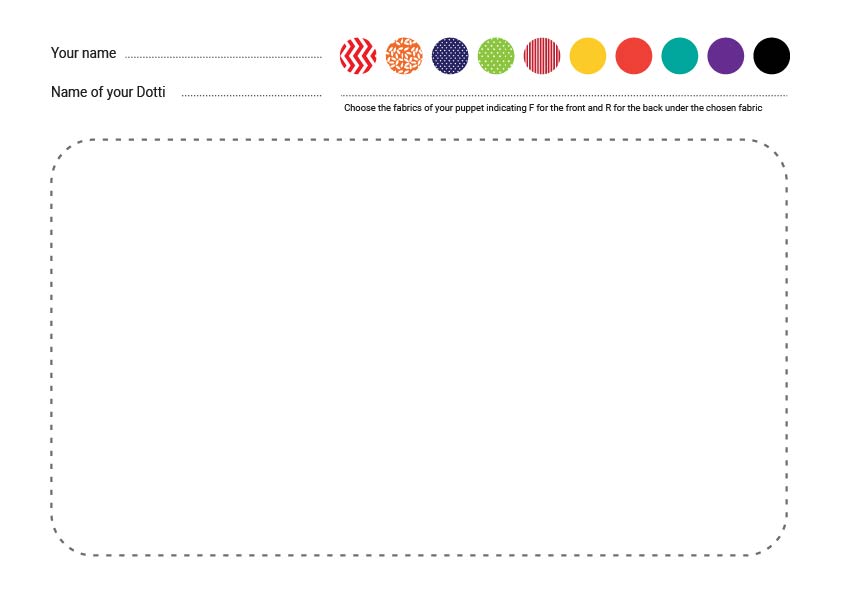 STEP2 : digitalize drawing with Inkscapes
Once the drawing is done, we can do a scan (I use an app from my phone called "geniuscan"). For this test
Federica
has made a design for me.
digitalize with photo or scanner
vectorialize with Inkscape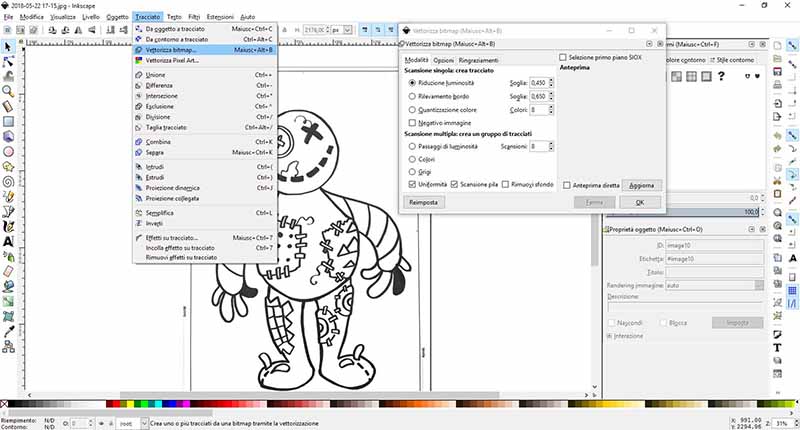 create a board with dimension of the embroidery hoop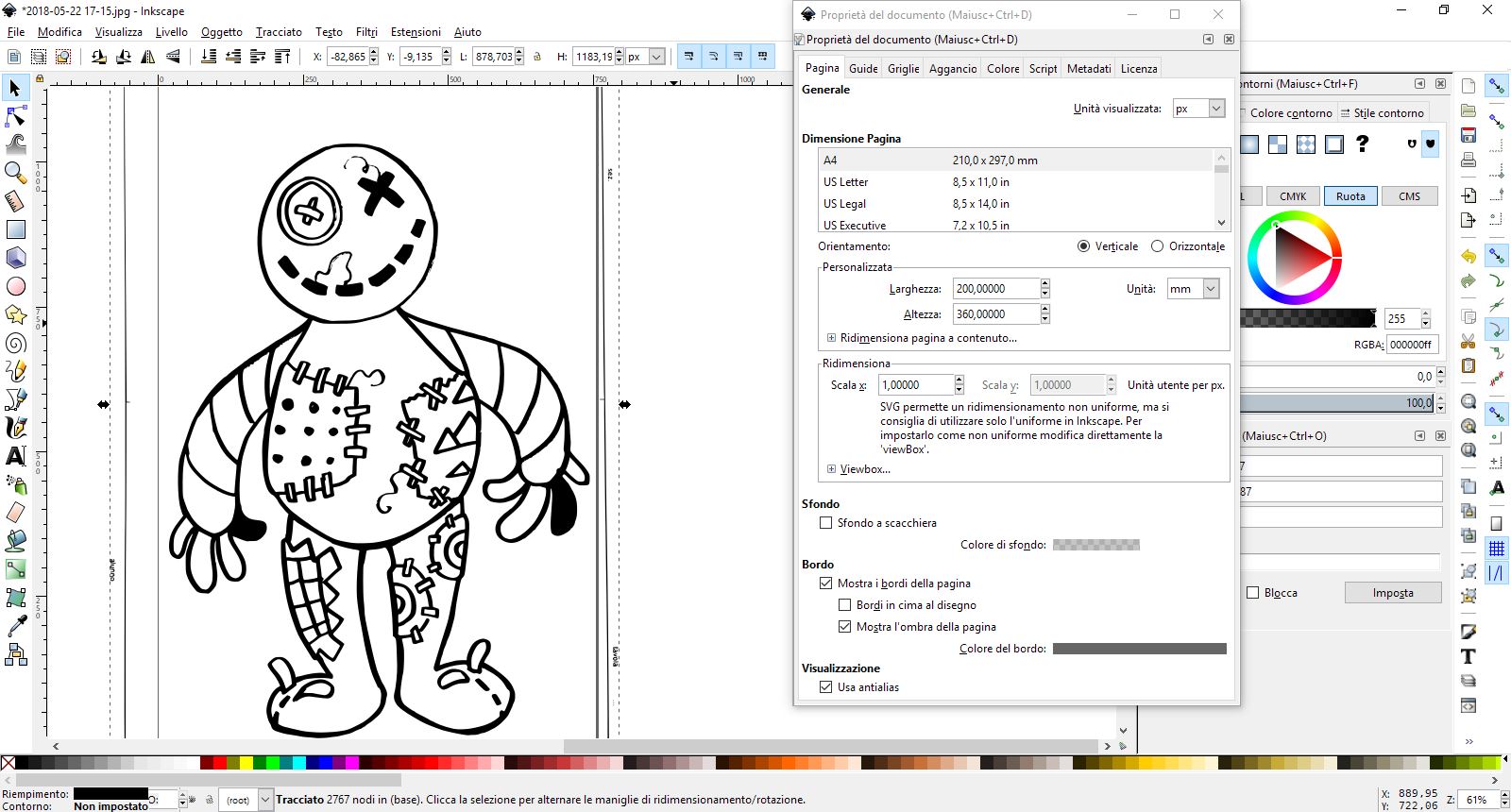 export as JPG or PNG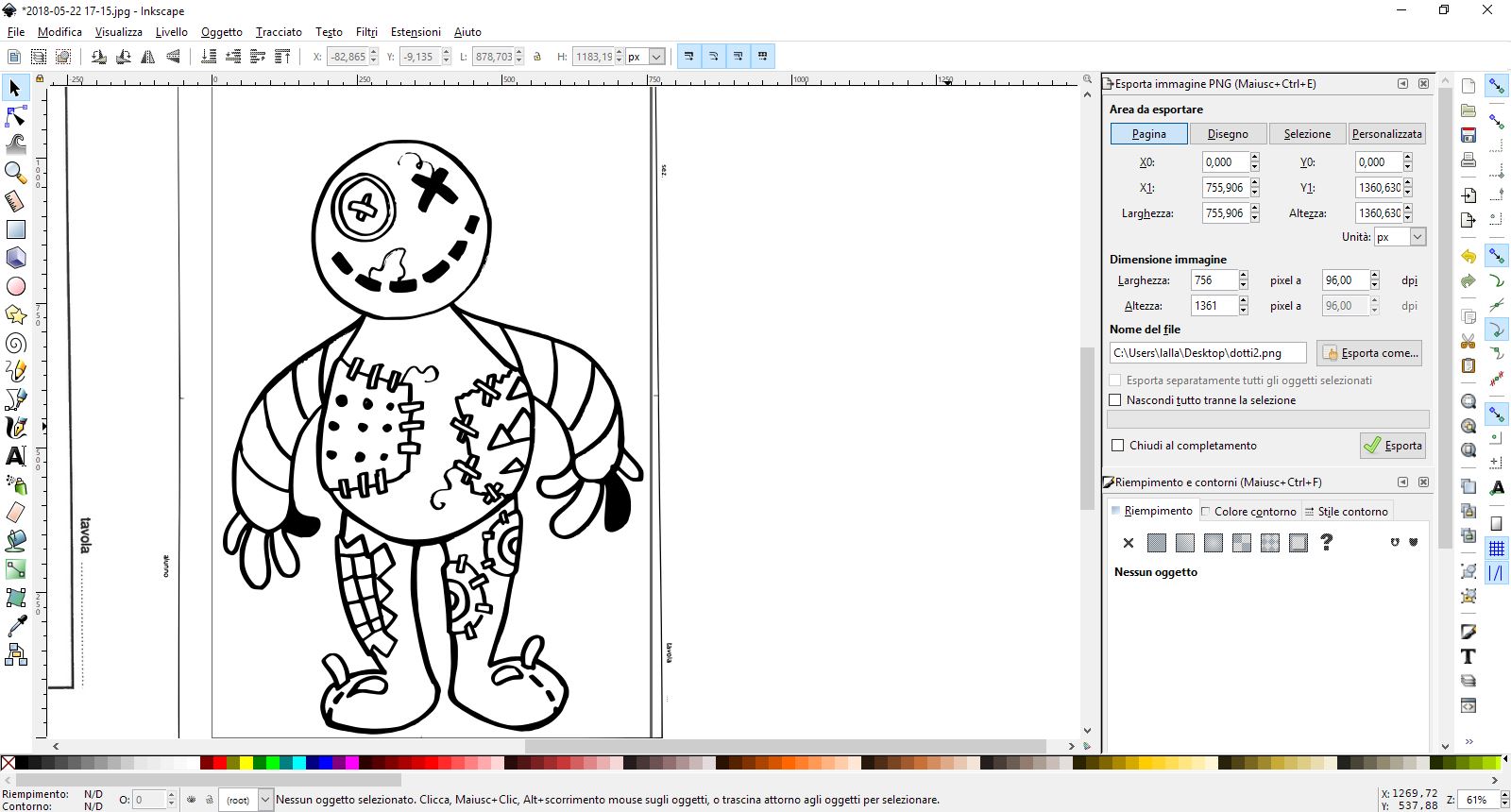 STEP3 : create VP3 file for the machine with PE design
For this step we are forced to use a paid software called
PE design
, because we have not yet found an open source software that helps us to create embroidery stitches.
It would be nice if there was an easy formula to use as fabmodules!
import JPG file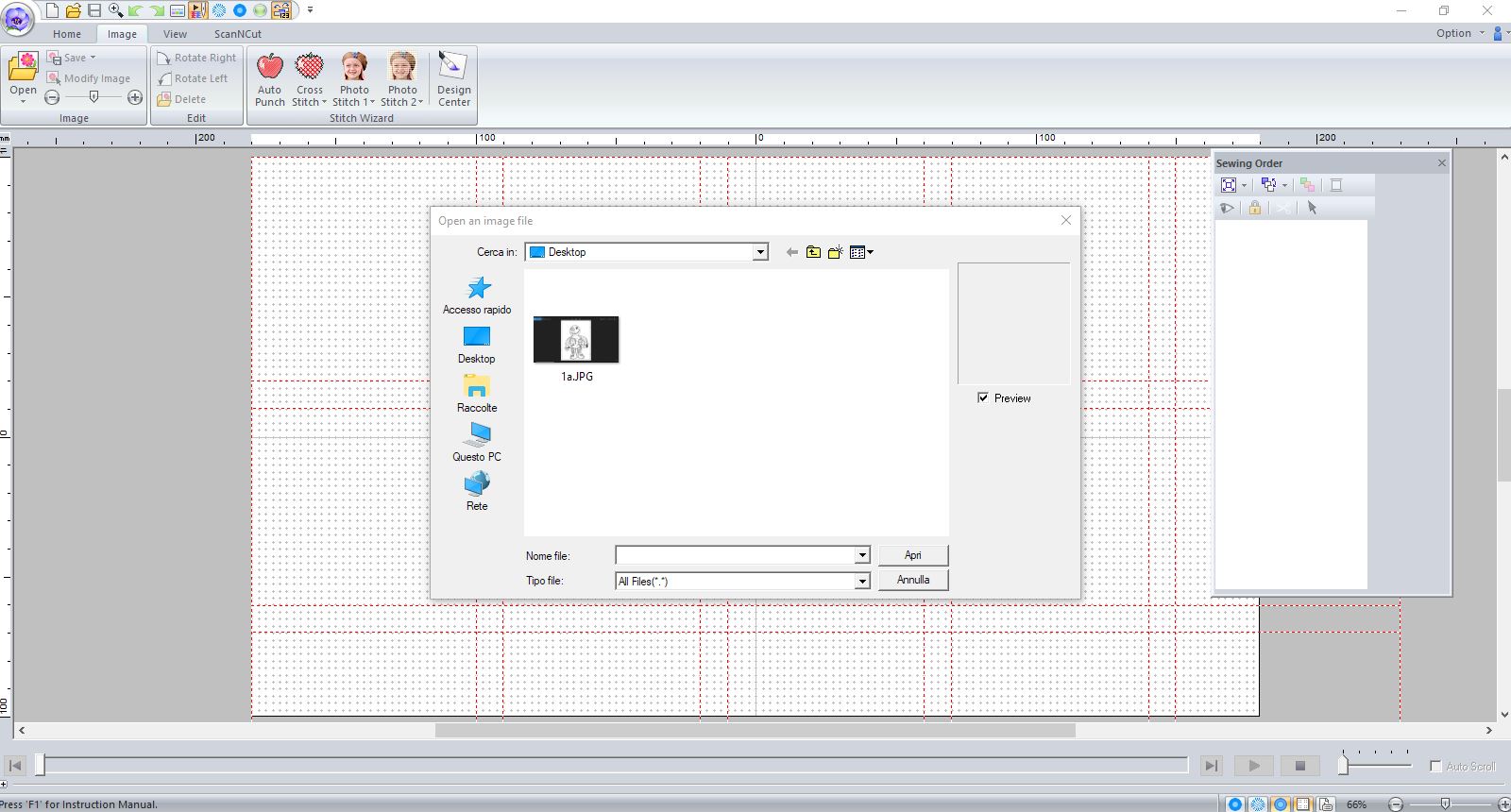 in DESIGN CENTER delect outlines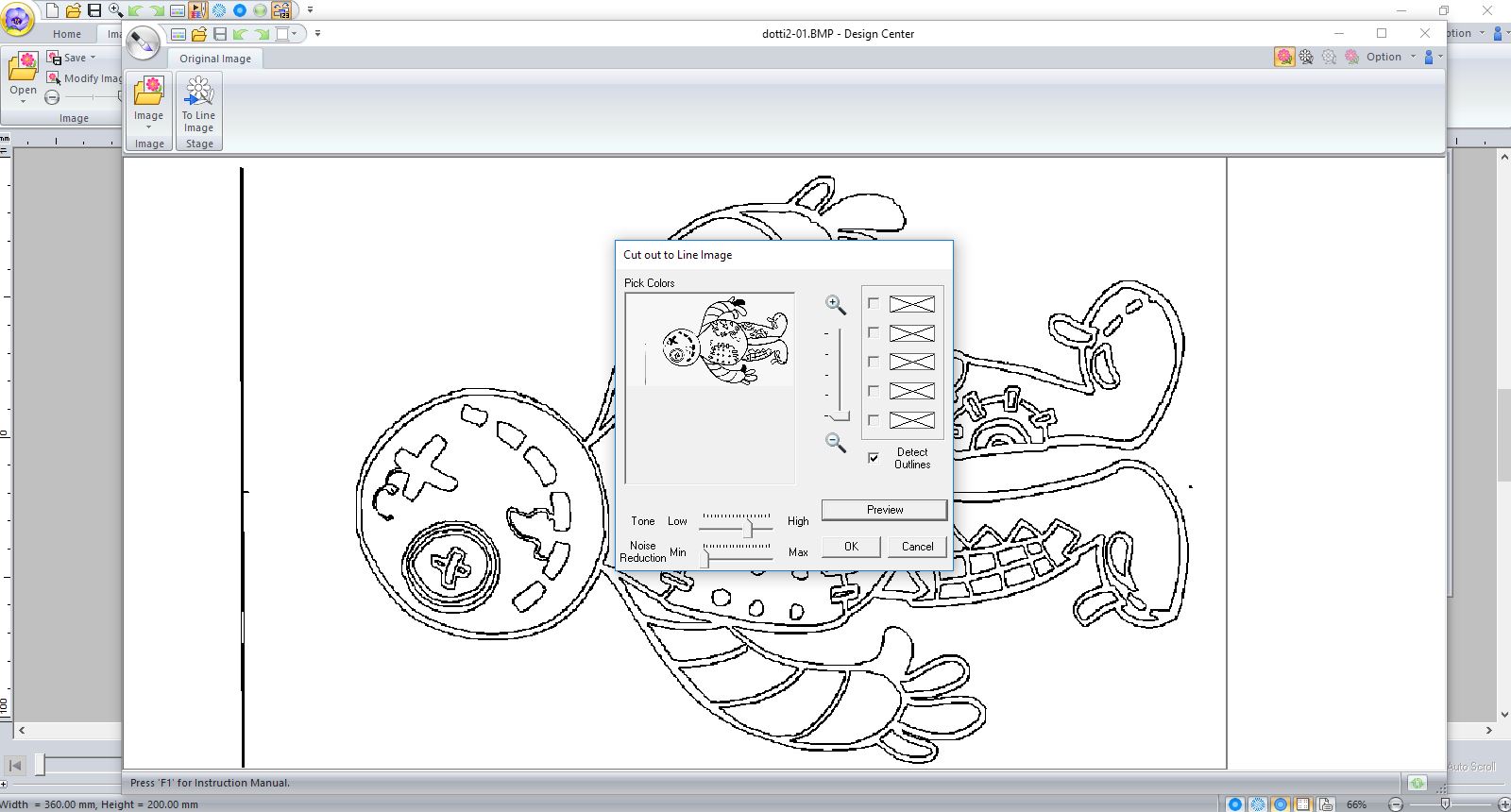 thining process: not usefull for every design, choose the better way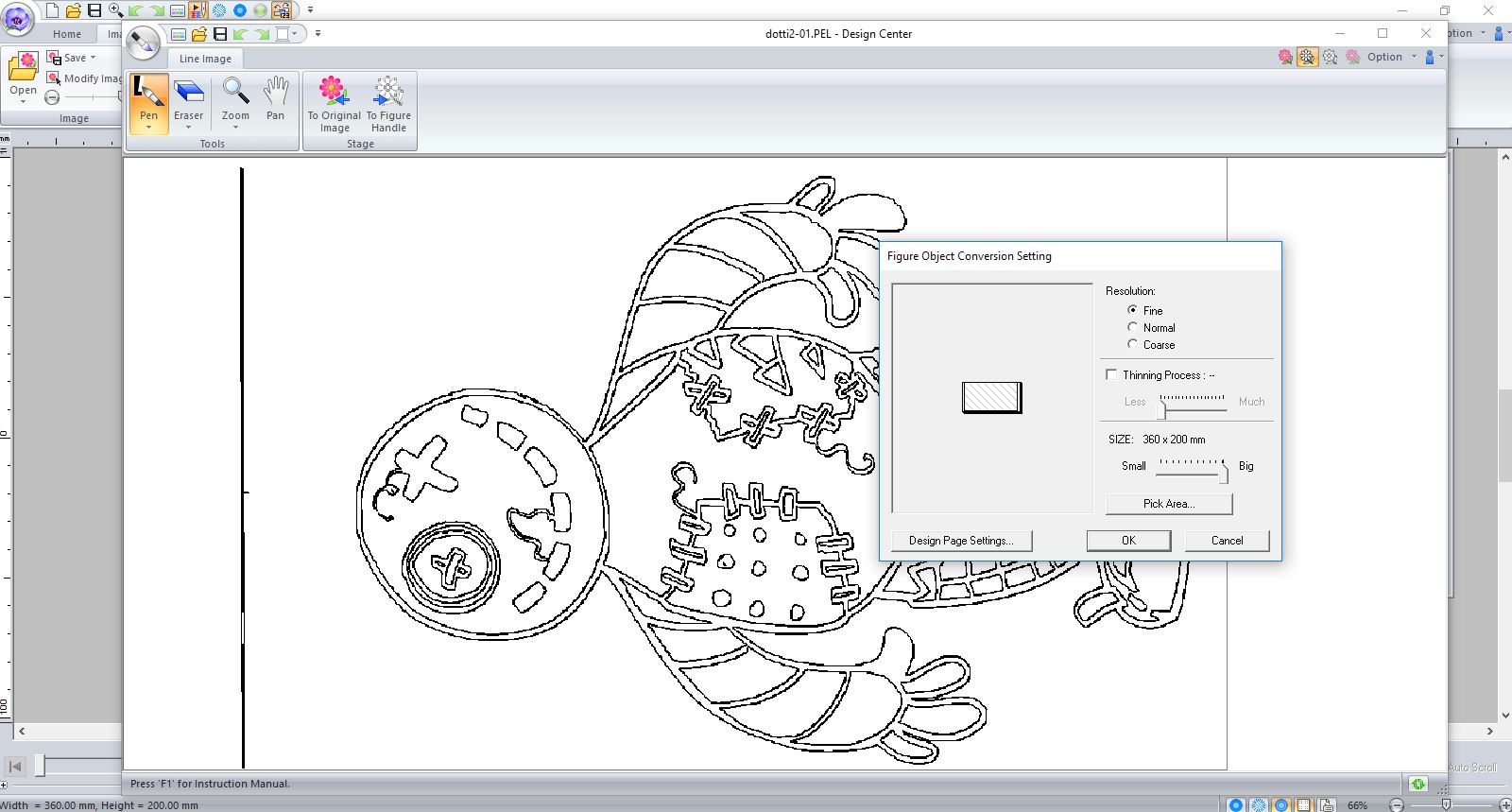 figure handle part: you can modify vector line, I use this part for divide th opened part of puppet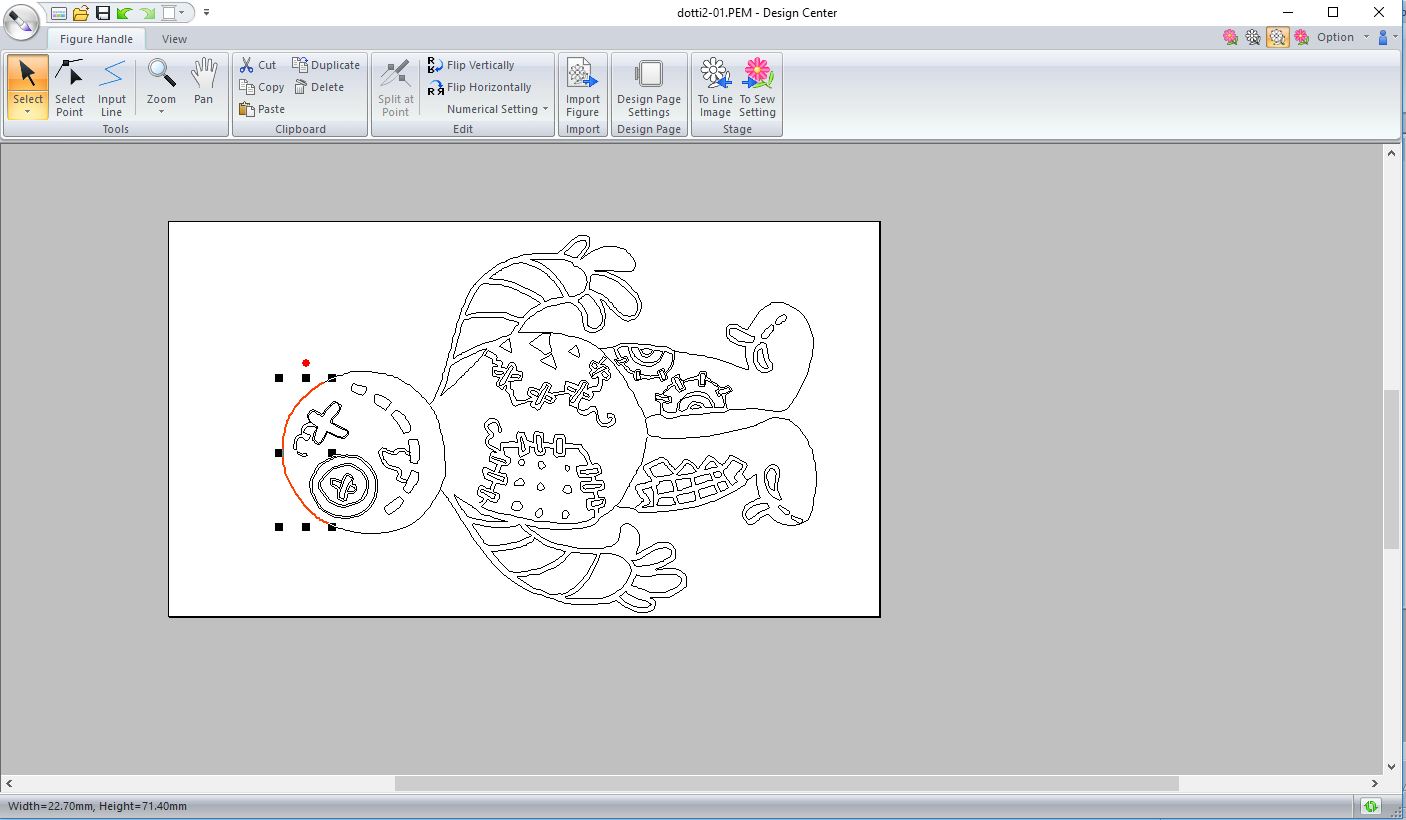 You can deselect any part or divide in different layer by color: we use a little machine and can set the color as we want during the machine part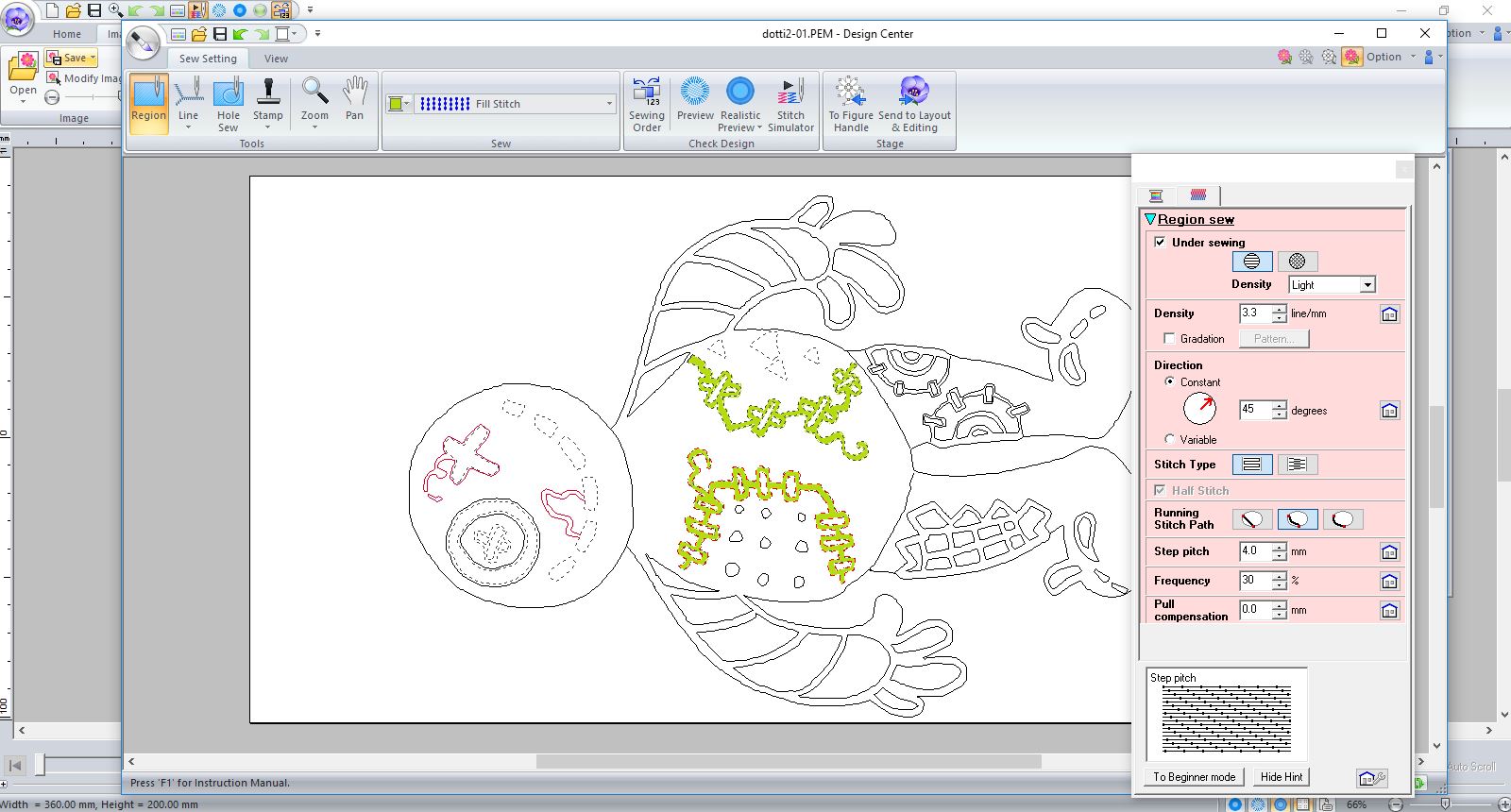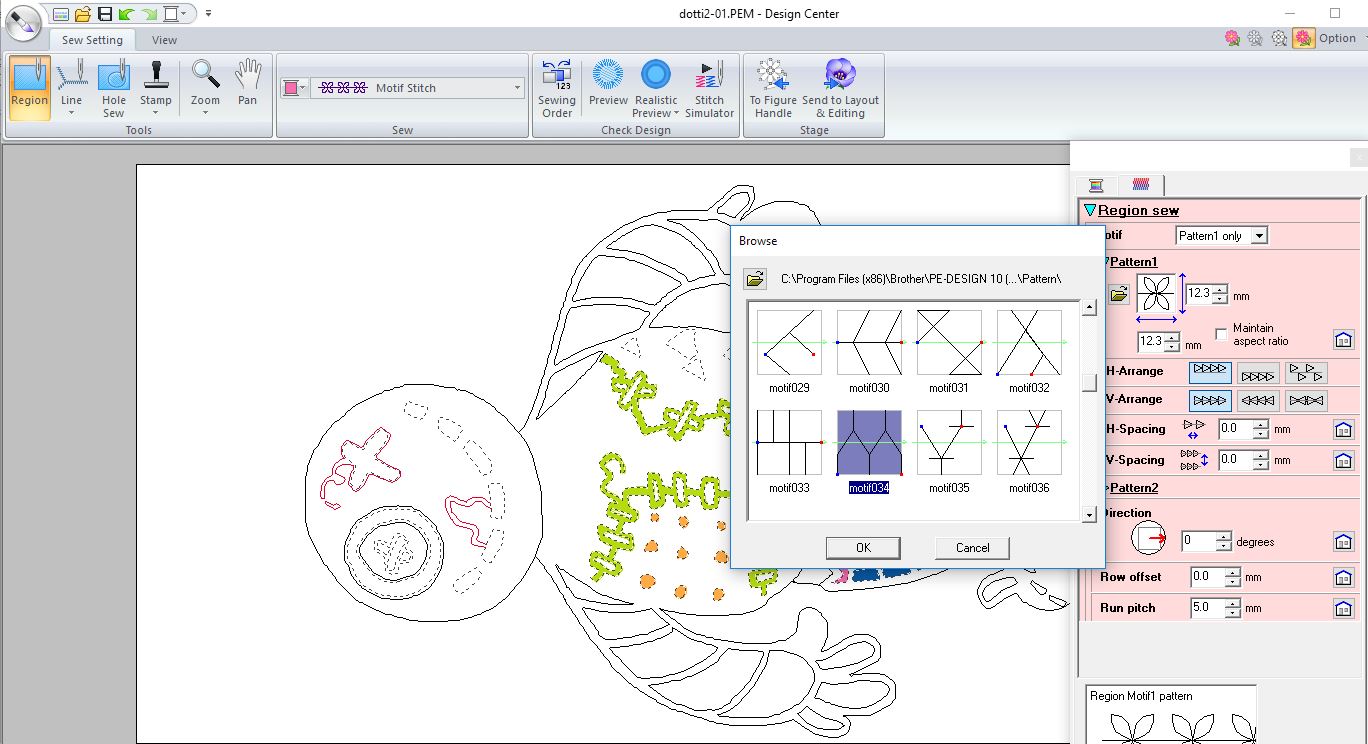 sew setting part: you can manage outline and region part of the puppet and you can choose different stiches and color for each part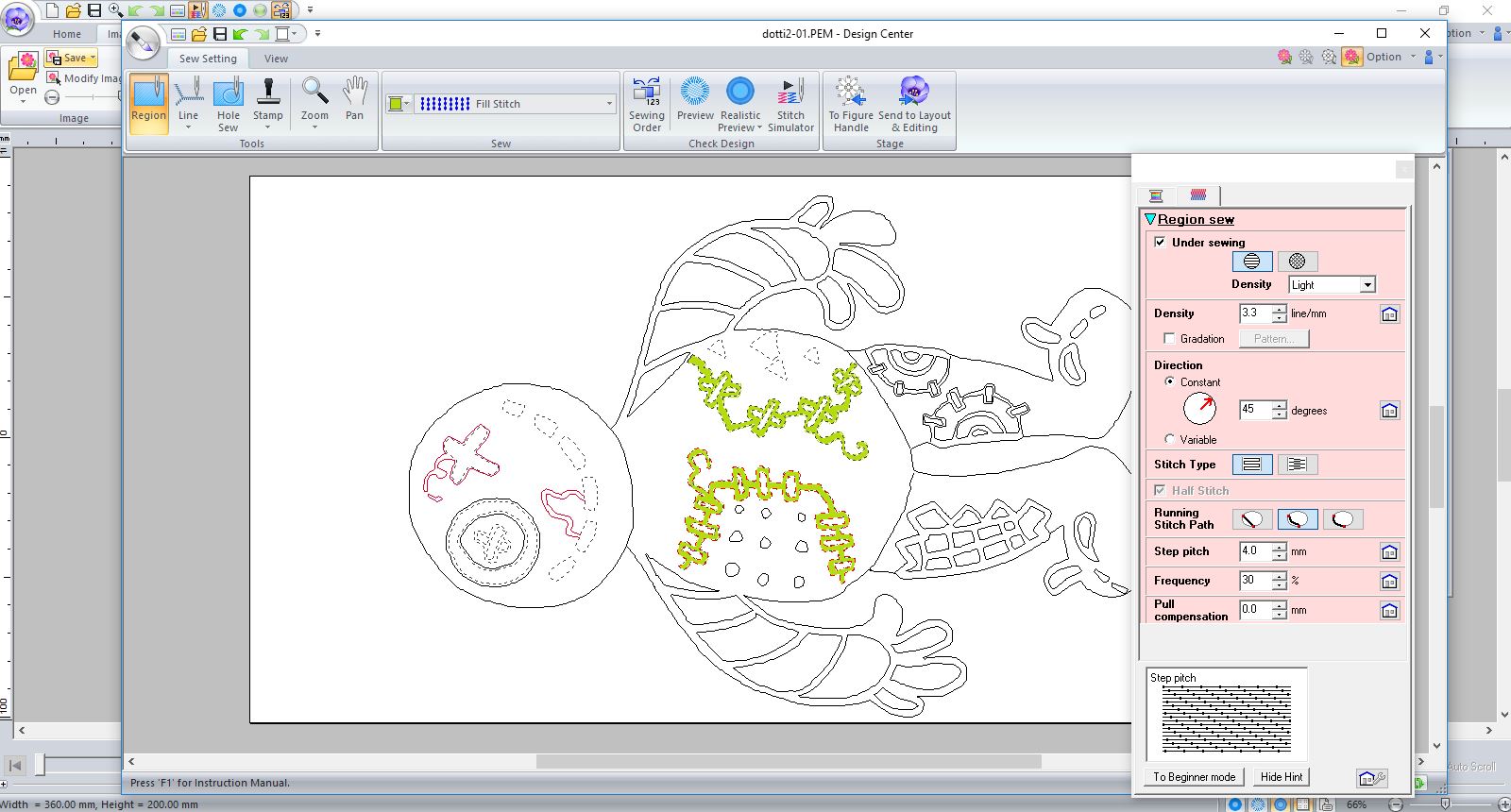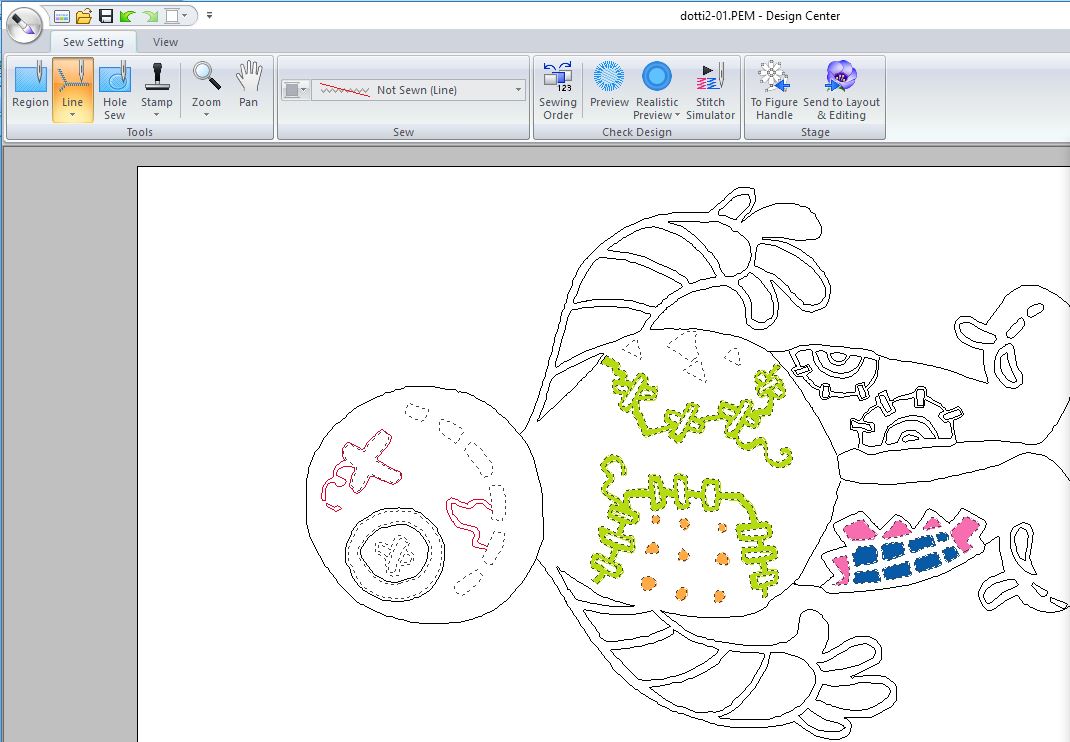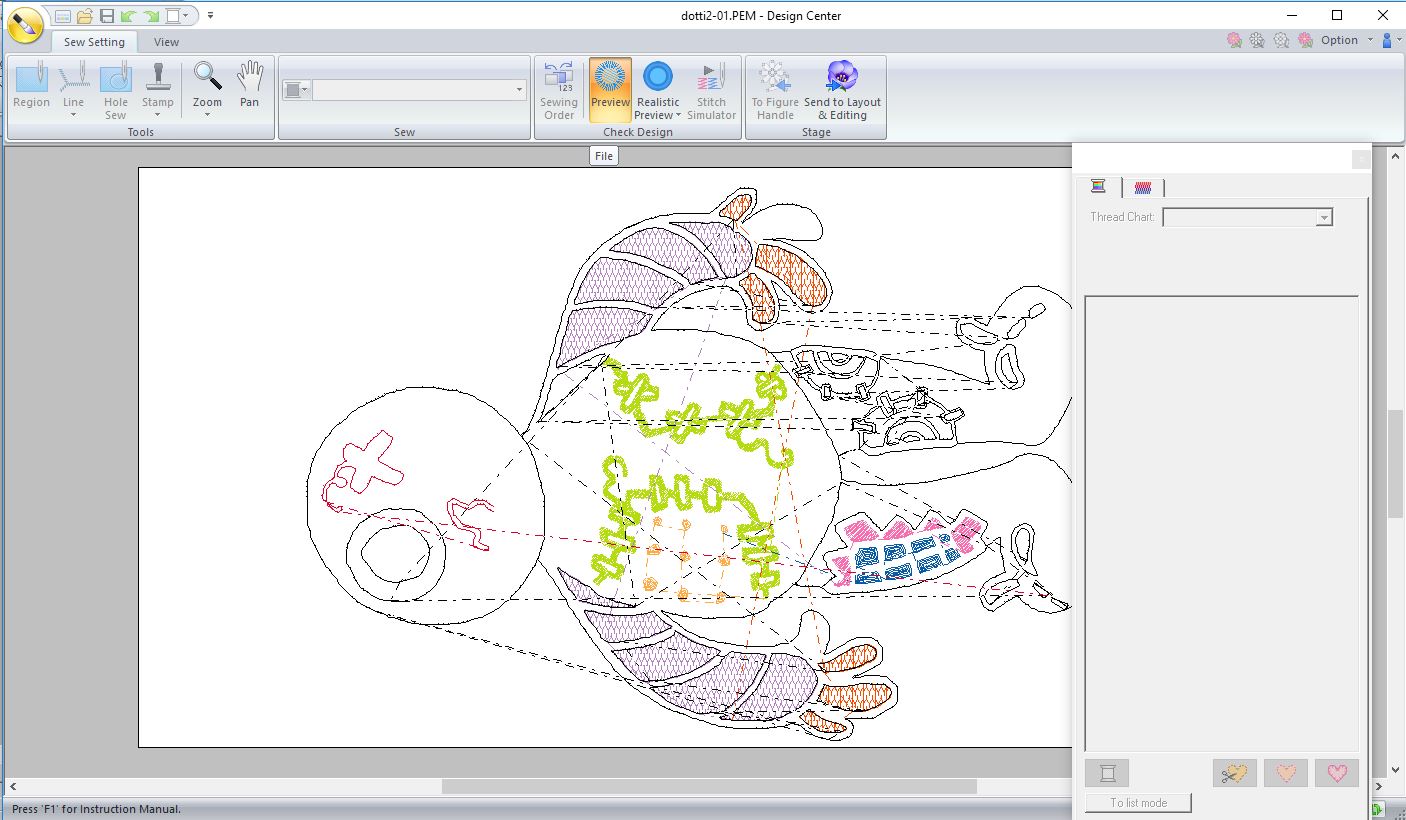 layout and editing part: now yo can only manage layers: for Dotti remember to set as last layer the outline (zig zag stiches)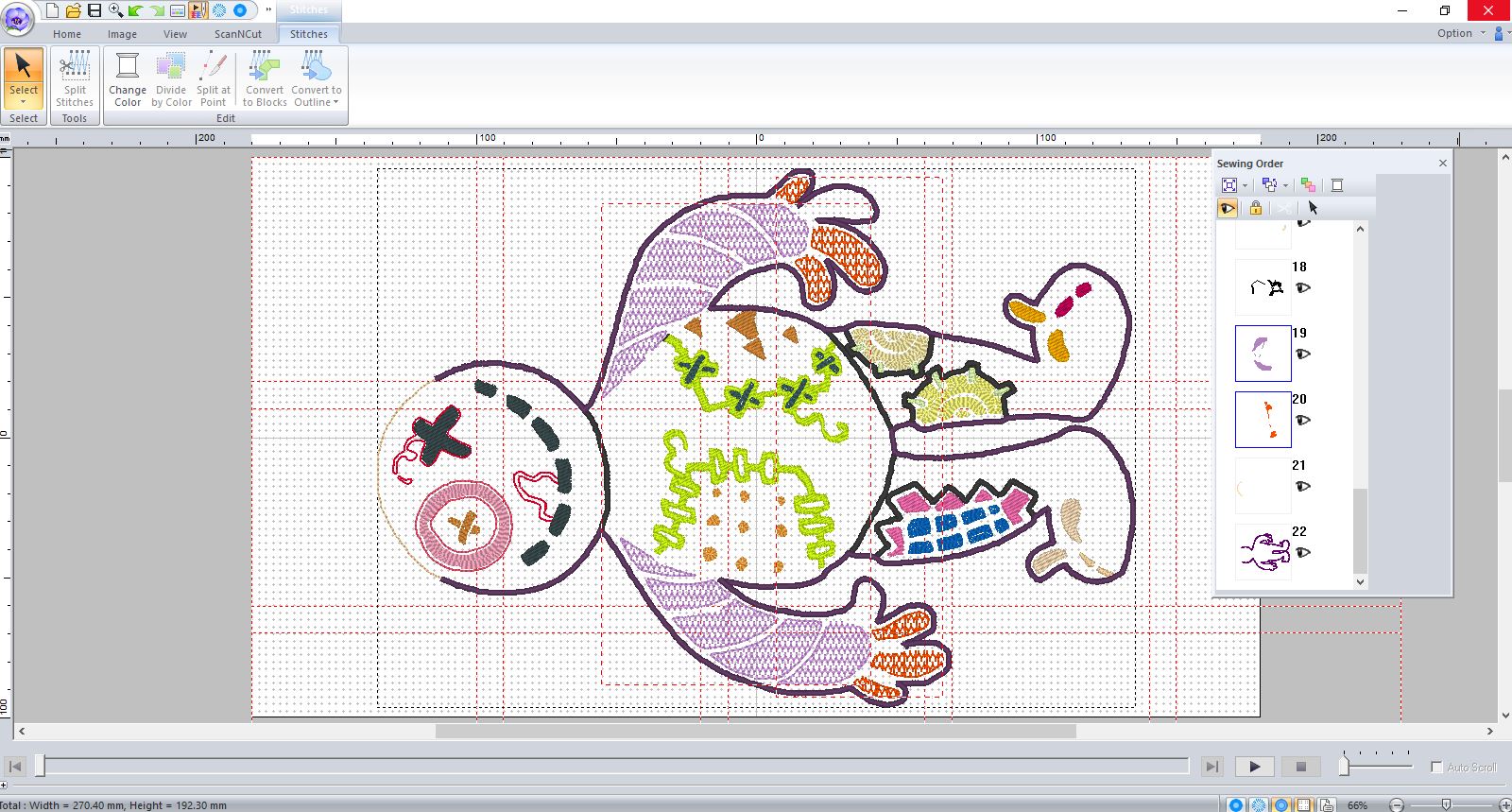 export in HUS: we work with anHusquarna Topaz 20, so we can export from PE designa .HUS file and convert them in .vp3 file and convert them for the machine.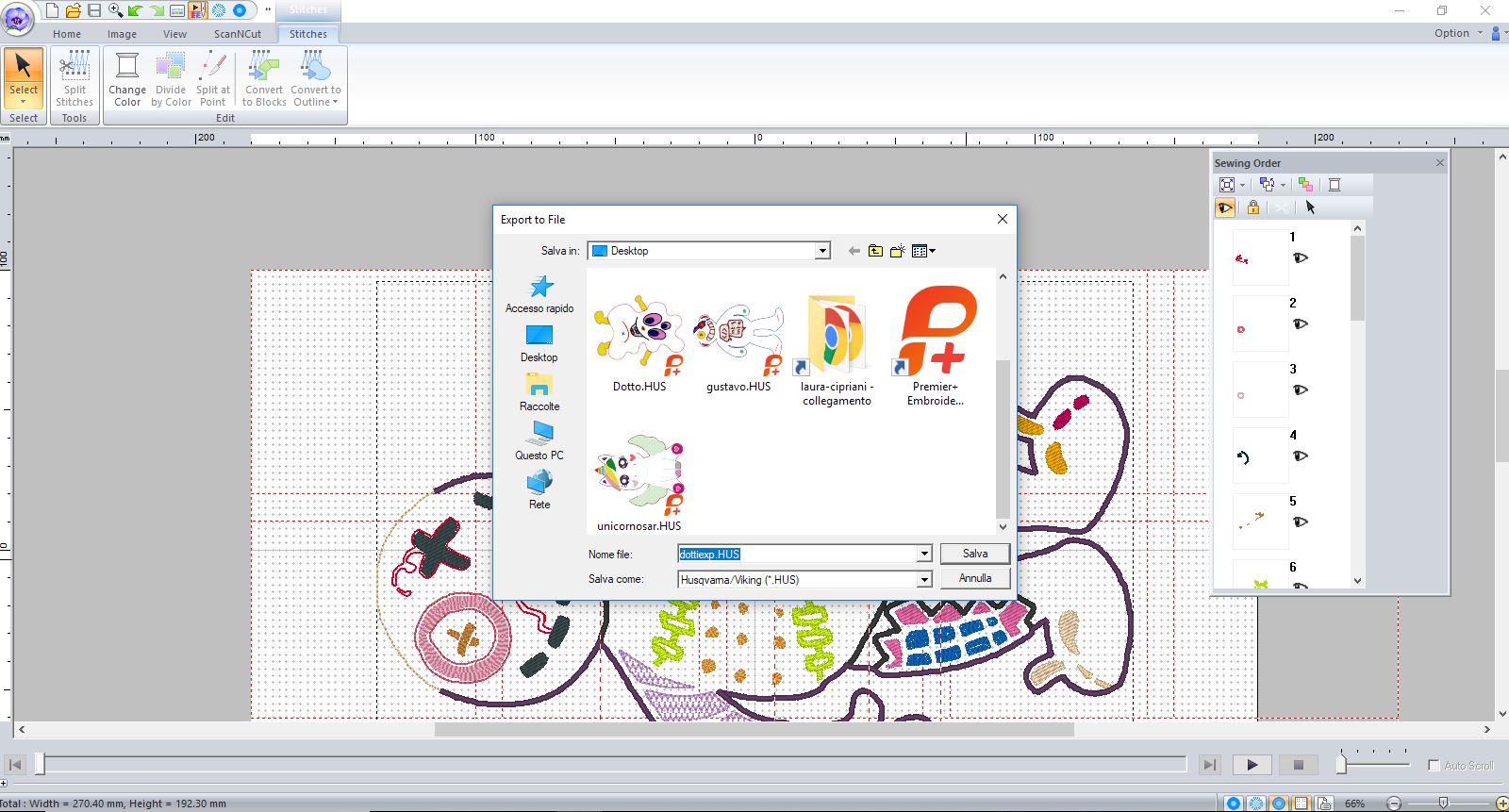 Dotti Production: Embroidery machine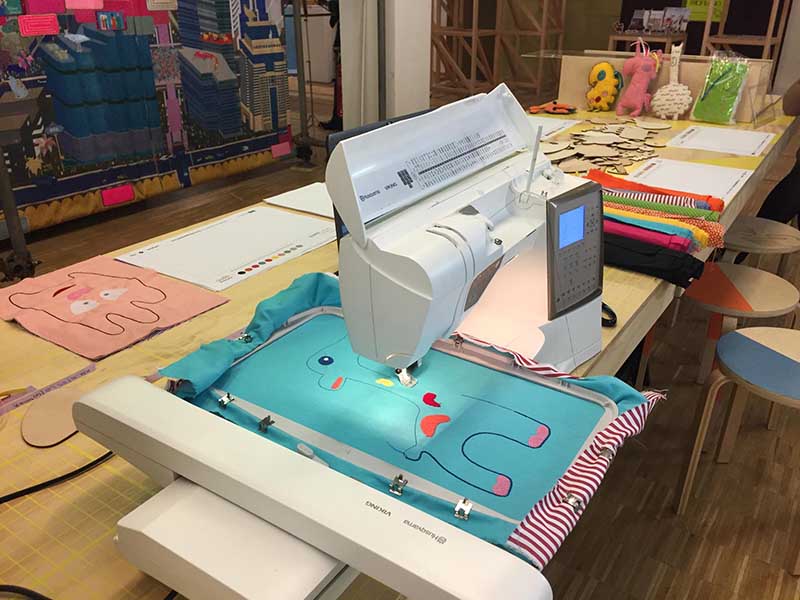 For this part the VIDEO at the beginning of the page is very explanatory because it shows the whole process.
Switch on the machine and set the embroidery arm on the machine for automatic calibration, then you can choose your design from USB pen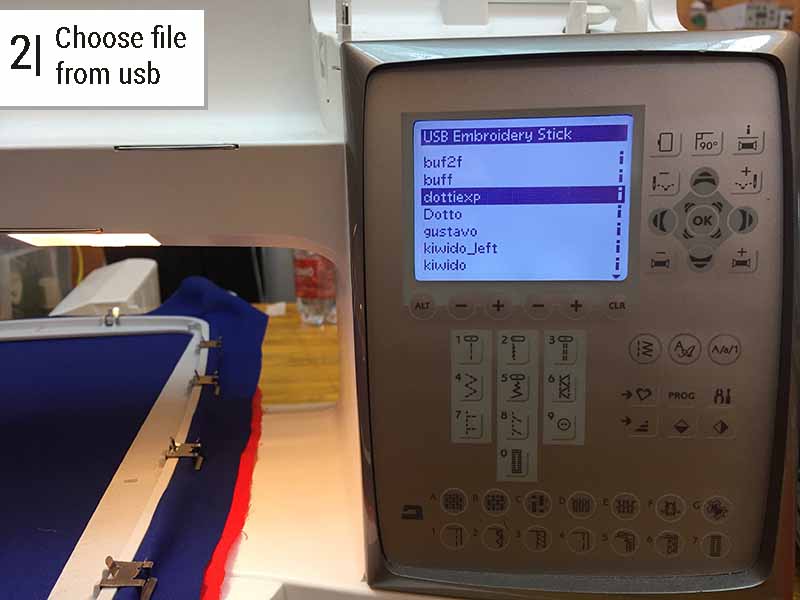 our machine has a small screen to see and change some settings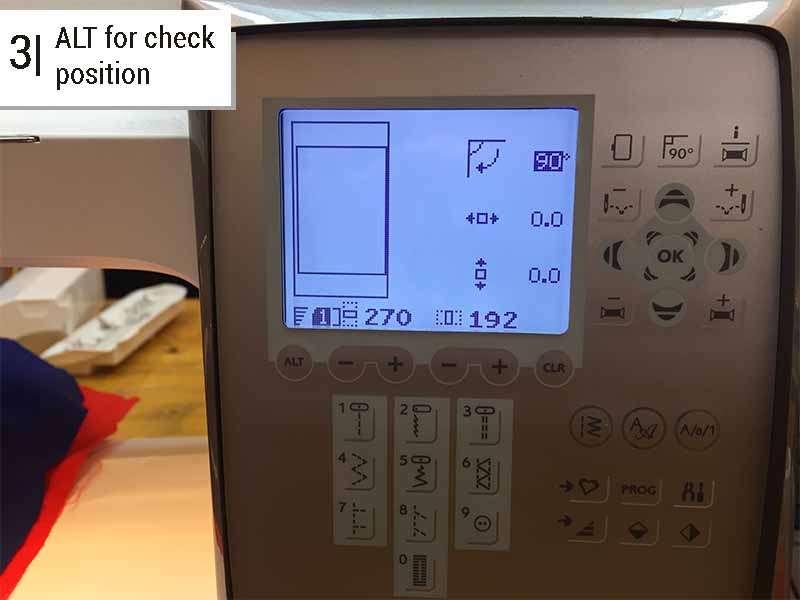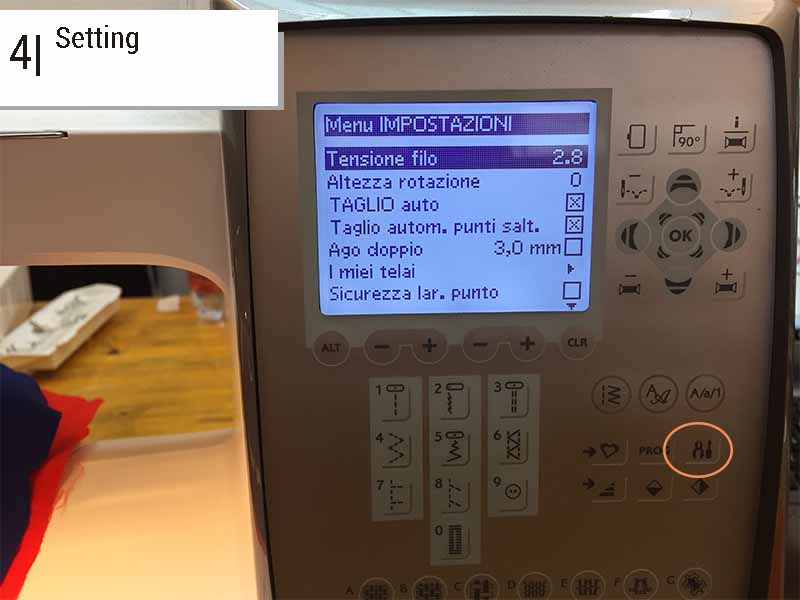 And then: enjoy! ps: remember to stop the machine and insert the second layer of fabric under the firt before start with the zigzag layer
OUTLINE:
dotti_makingof_mari_giallo (2) from lauracip on Vimeo.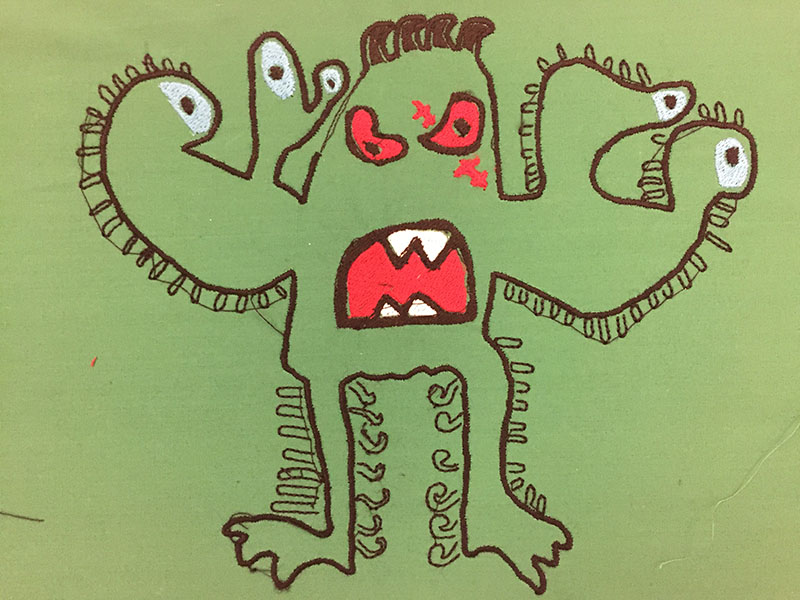 Dotti Project: Educational Workshop
you can read the story of Dotti on Bottega dei Dotti

and download here DOTTI TEMPLATE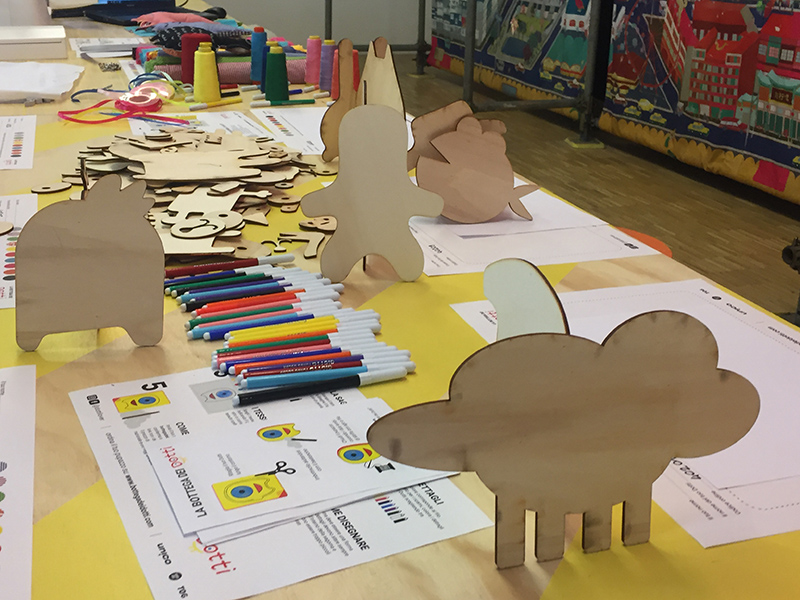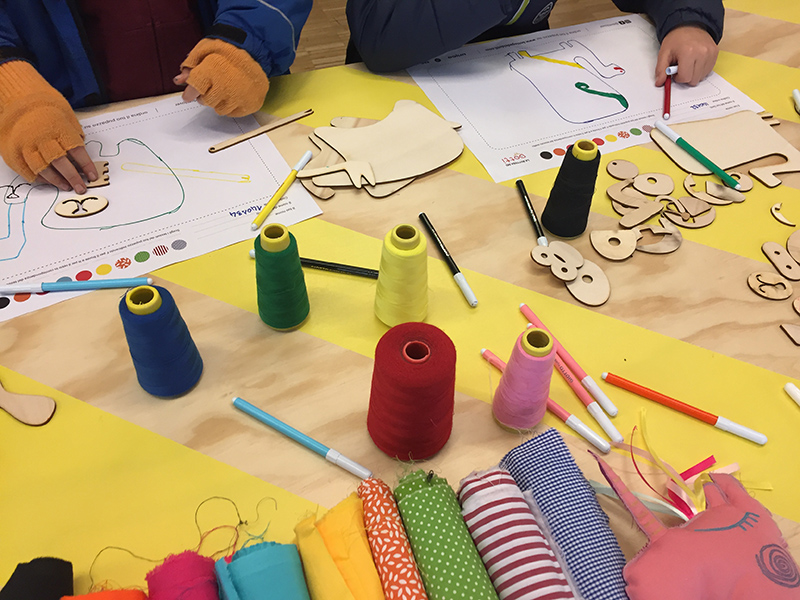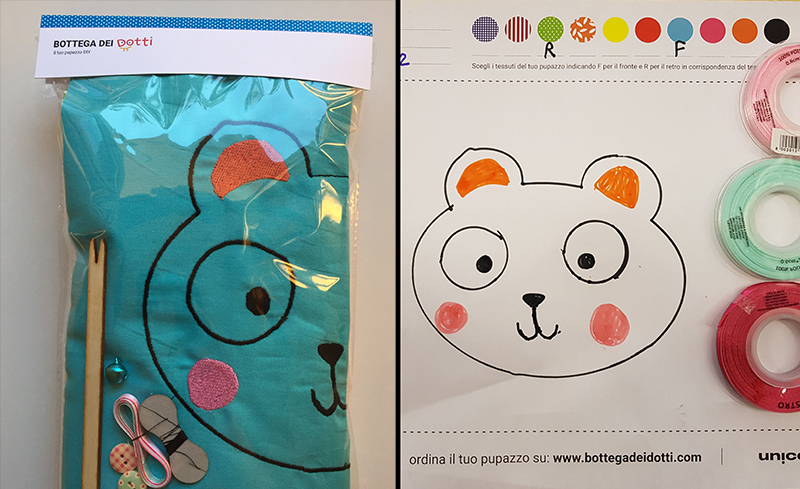 Dotti Project: therapeutic way
Dotti is a puppet created from the child's imagination. A child's drawing is digitalized, a Cnc embrodery machine sews and embroiders the drawn traits and, then, the child himself fills and ends the puppet. These laboratories are designed to stimulate one or more themes: the child, by telling a story, guides the drawing. Dotti is a puppet that means and represents something: the child himself, his relationships with others or his emotions. The experience is double: on one hand, there is a practical part of self-construction workshops and, on the other hand, there is an aspect related to the use of the game, especially when the lab is within an educational path (we are testing some educational needs linked to the territory). The puppet becomes a tool for educators: Save The Children, in its centers, could provide to the children the opportunity to create their own emotional puppets. Every puppet could became a "barometer" for child's emotions and a play tool for various activities. It's not excluded the use within a therapist-child path. We are thinking at CAT (cognitive-affective training) paths addressed to children affected by autism spectrum disorder, at social and relational skills training courses for children with emotional and behavior disorders and at cognitive behavioral interventions, aimed at increasing self-awareness and self-esteem, addressed to children with ADHD (Attention Deficit and Hyperactivity Disorder).
DOWNLOAD AREA