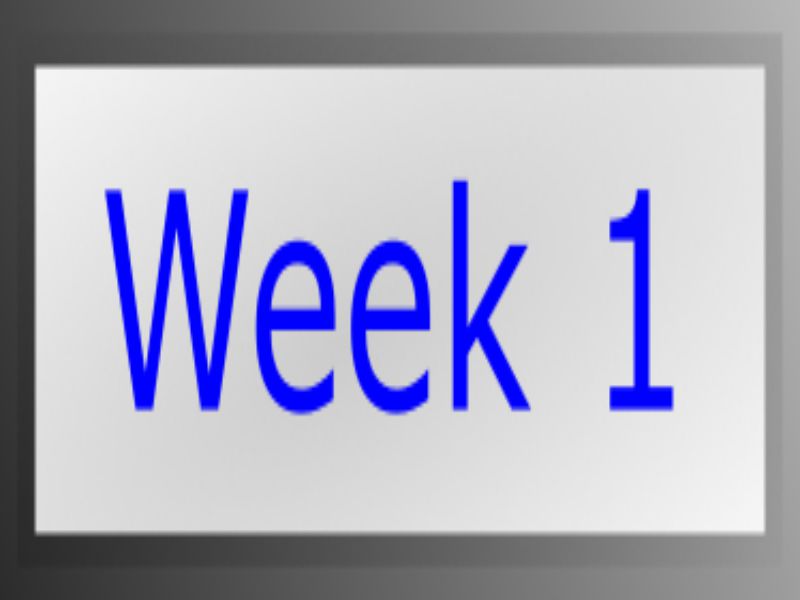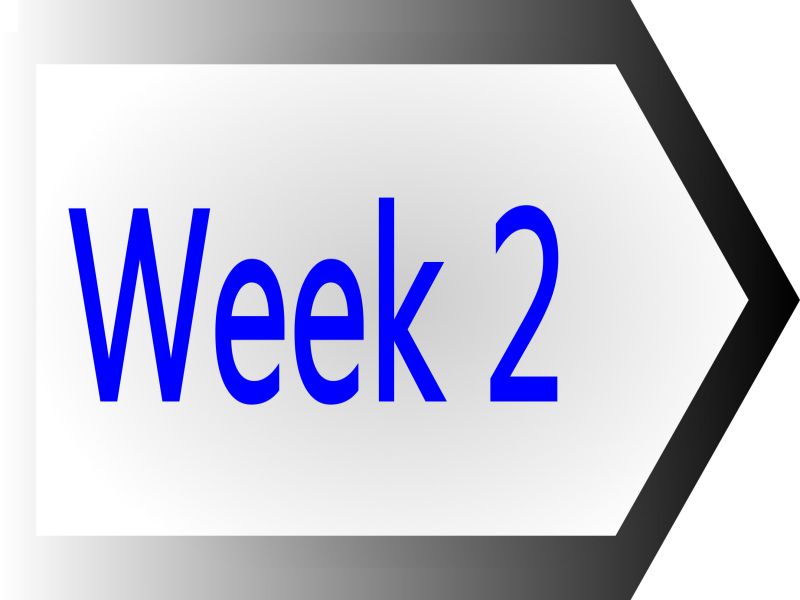 Principles and Practices, Presentations, Introductions
This is my first week of Fab diploma here in FabLab Khairpur. Our instructors guided us about the usage of different eye-catching machines, and gave us overall short intro about our diploma. On Wednesday 17th of January, Sir prof. Neil Gershenfeld gave us detailed introduction about FABLAB. I really love to work in FABLAB with FAB community.
I shall design a trainer kit of a particular subject like "Digital Logic Design". Which can able to perform number of combinational and sequential tasks.
Why DLD trainer kit..?
In the labs of electrical and electronics there are number of different kits for performing the tasks of DLD subject. But, there is no any single kit which is capable to perform about 50+ tasks. So, I decided to design such type of kit which can easily replace conventional kits.
So, by adopting best use of the machines available in our dearest lab FabLab Khairpur I decided to build and make a trainer kit which can revolutionize the way of replacing conventional trainer kits. I hope and believe on my hardwork that I can make this kit till the end of my Fab diploma.
The basic task for this week was to sketching the idea of
Final Project
on paper or on other things. I sketch the basic outer layout of the kit, few of them are given here: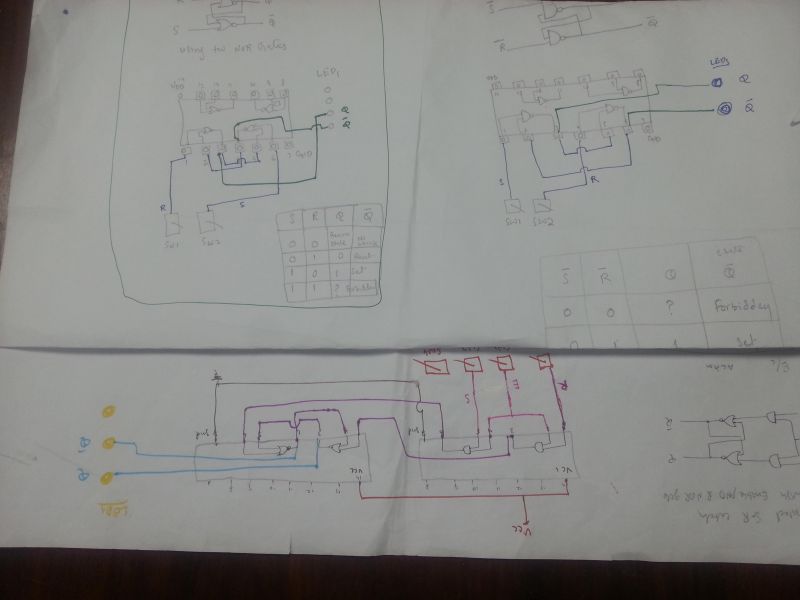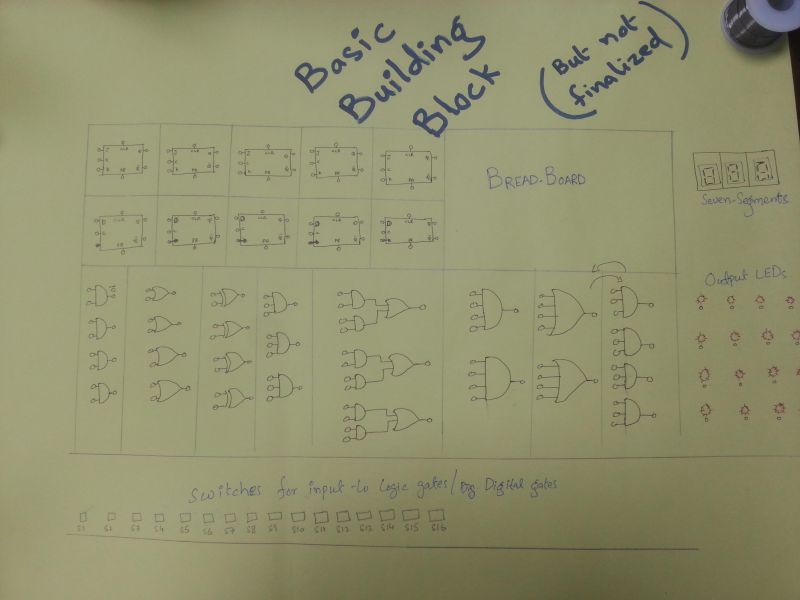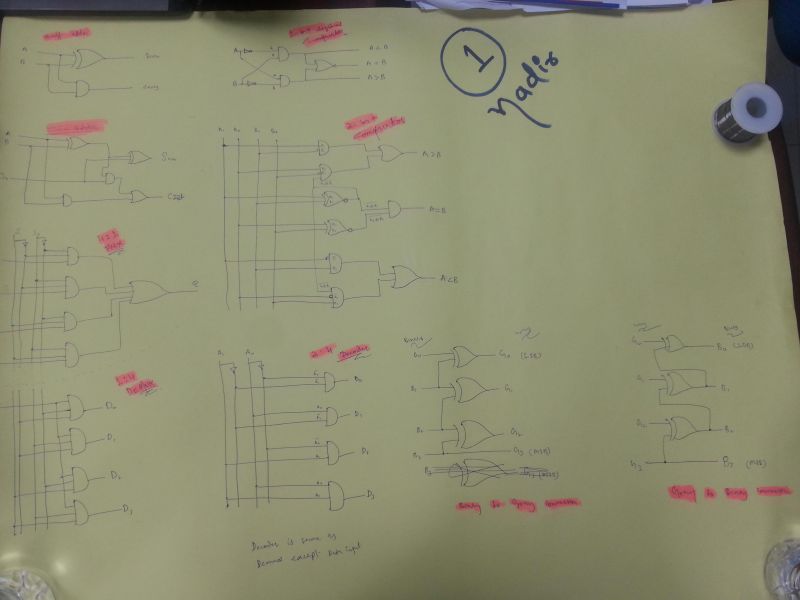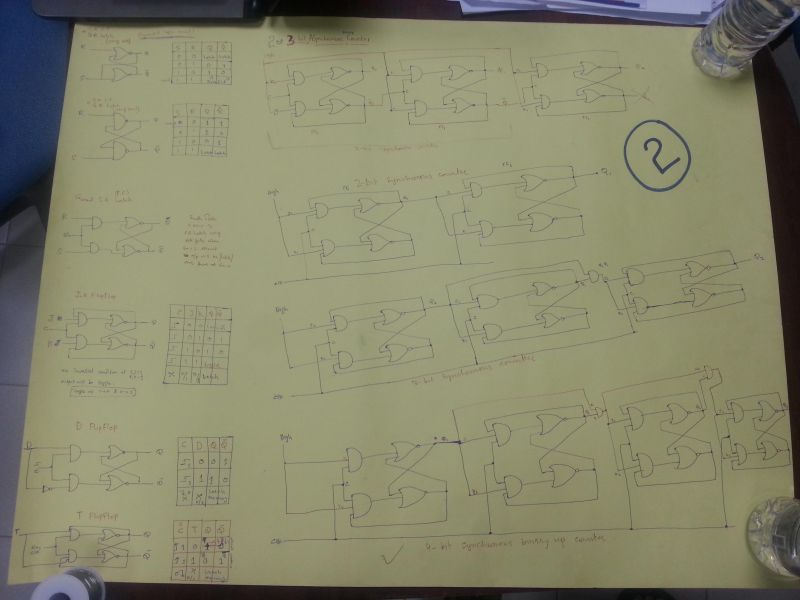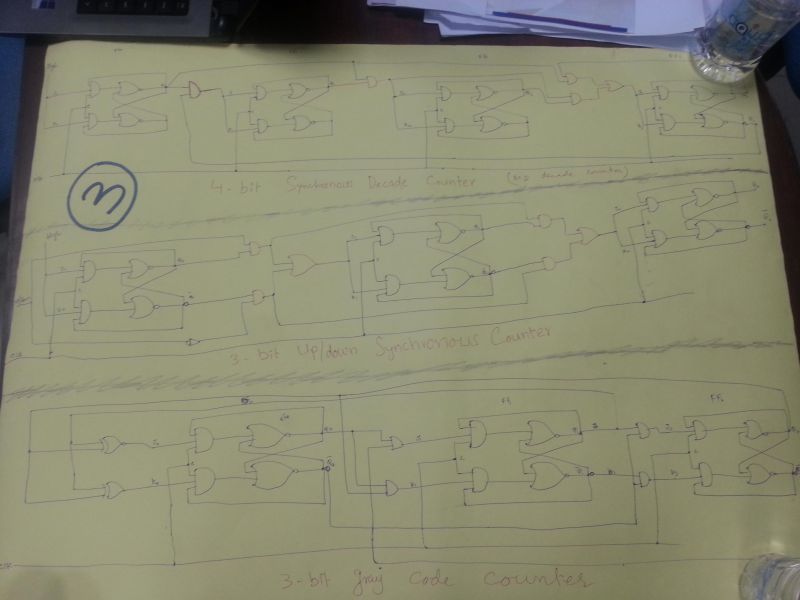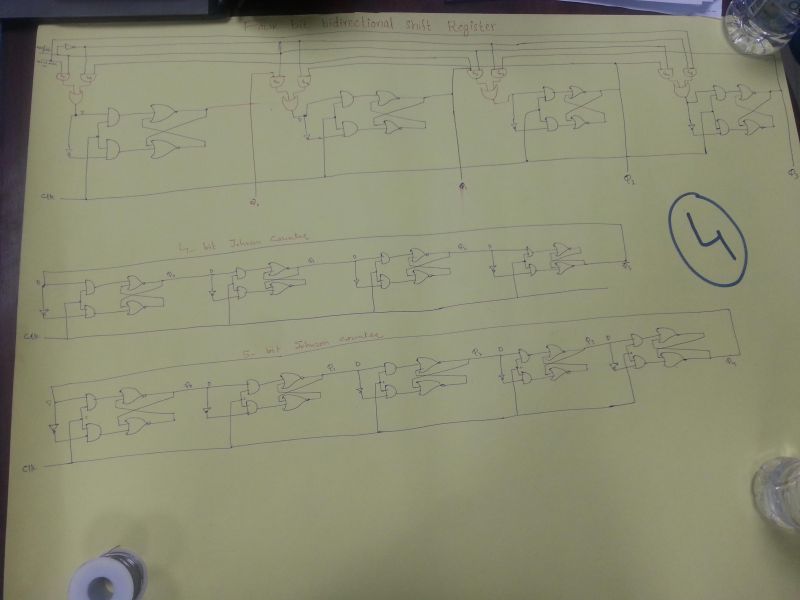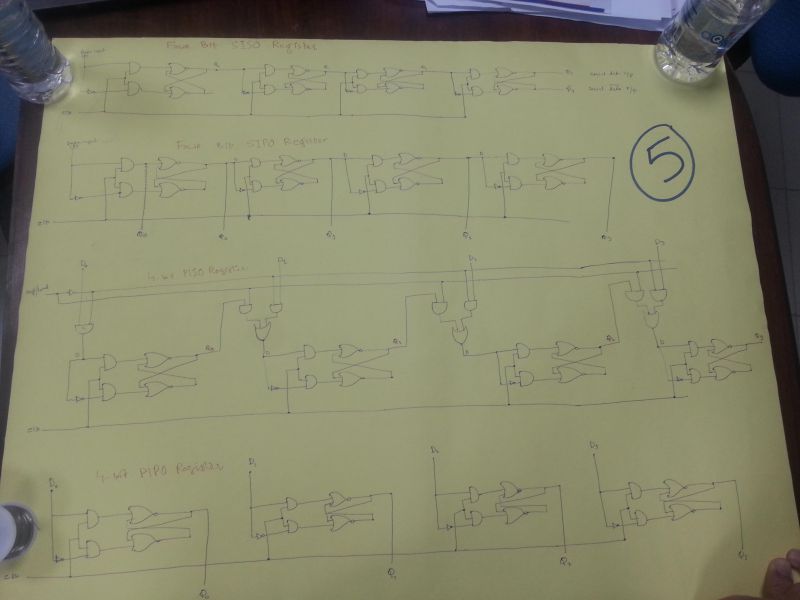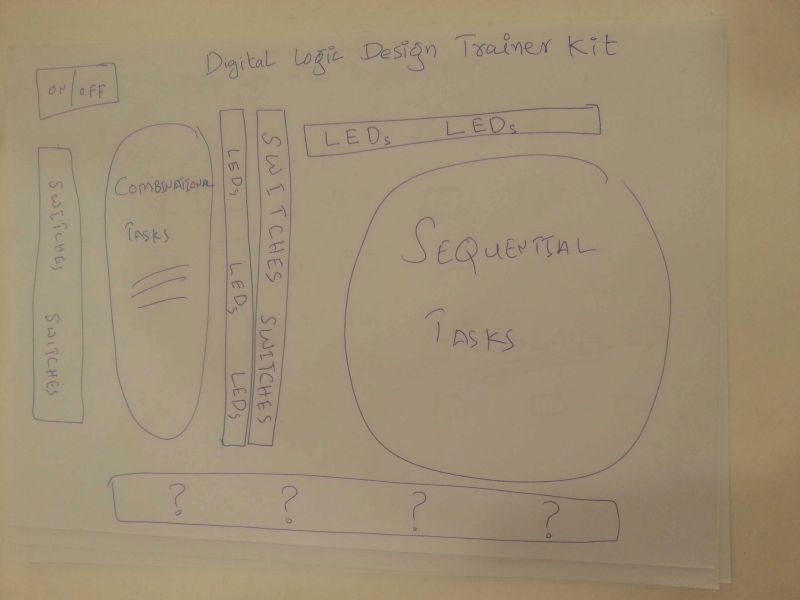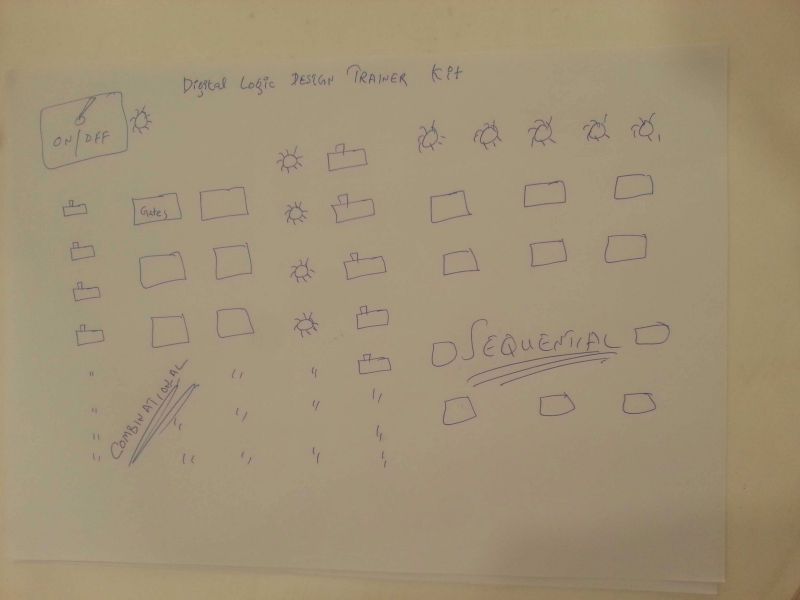 Introduction of the project and How it is different from other trainer kits:
The main motive of this project is to design and implement a Digital Logic Design Trainer Kit, as my final project in Fab academy 2018 here in FabLab Khairpur. This product could be beneficial for the students having background, especially in Electrical and Electronics engineering, to meet the fundamental understandings in Digital electronics. Keeping in view, need of interactive design of trainer module to reduce complexity, facilitate academia, and capable of performing almost 50 plus laboratory practical related to Digital logic Design (DLD) curriculum at one module. This design of trainer module contains less number of integrated circuits (ICs) and other components to reduce cost and complexity. Front sheet of implemented model is very easy to work with because combination of logic gates are placed with each other so as all tasks can be performed using all neighbored logic gates and their combinations for combinational and sequential tasks are completely separated from each other. Other Necessary features are also added like function generator and power supply circuits so that module should look as finished product. Aim of project is design such product locally to create job opportunities in the field of electronics and improve overall economy of homeland. After rigorous survey of DLD modules it is concluded that my design is completely different from existing trainer modules and replaces more than 20 conventional kits. Our labs are equipped with different trainer modules related to digital logic design, but all those have many limitations from different point of view like; less number of experiments in per kit, high cost of importing and useless after malfunctioning. So, after deep research and technical analysis, I came to know that there is space to design such a trainer module that can easily remove the flaws of existing trainer modules.
Skills will cover by the project:
At the end of the Fab academy I will ab able to work on almost every machine used in FabLabs easily. By doing this project as my final project, I will use different skills like:
Designing Electronic circuitry and soldering
Designing its outer box using a CAD software (like SolidWorks)
Making its wooden Mold by using Laser cutter machine
Engraving on acrylic sheet for outer layout of the box
3D printing few internal parts for electronic circuits
Workflow of the project:
The skills which I will use in my final projects are defined above. So, to learn these skills, I will concentrate well on weekly tasks of my Fab academy. The most important weeks to cover my final project are:
Week 3: Computer Aided Design
Week 6: 3D Scanning and 3D printing
Week 4 and 8: Computer Controlled Cutting and Computer Controlled Machining respectively
Week 5, 7, and 9: Electronics production, Electronics design , and Embedded programming respectively
Week 10: Molding and Casting
I will learn above skills on the respected weeks, and will try to work on my project accordingly side by side.
2D and 3D models of the project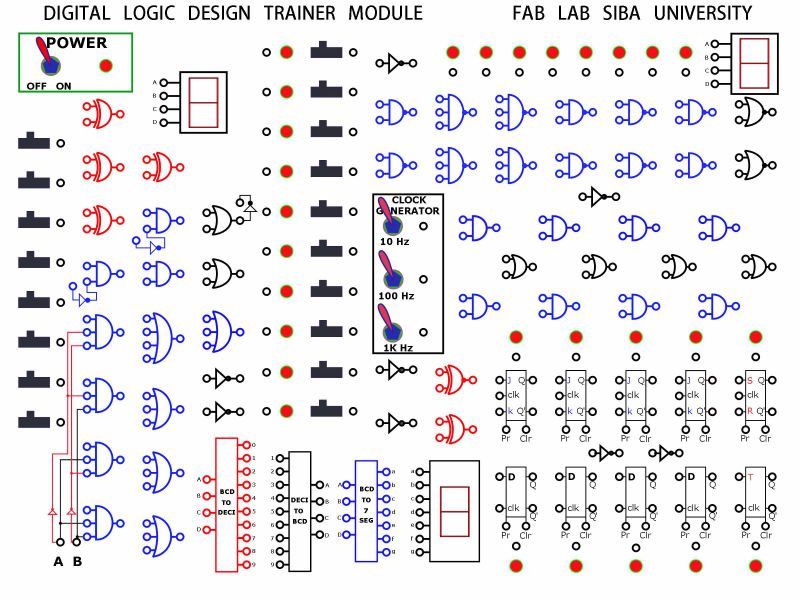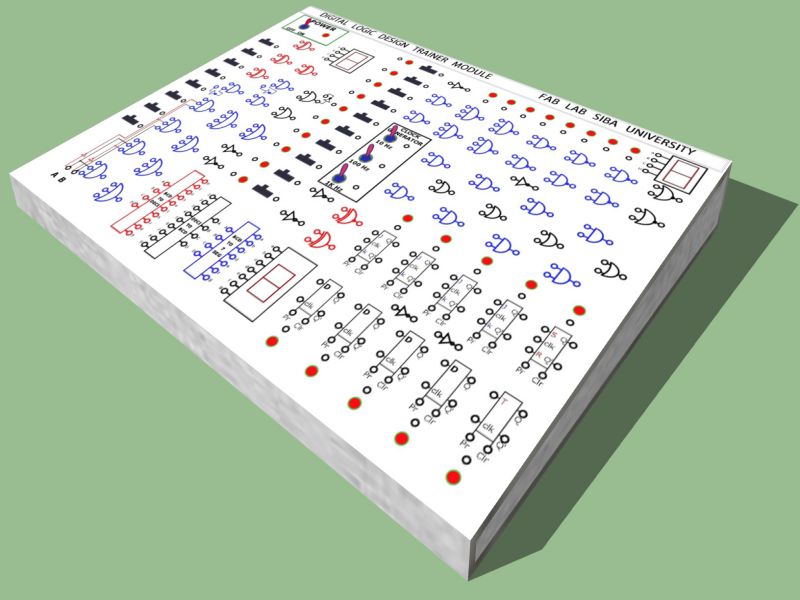 For my final project, I will update my Final project page timely. For more about project, Visit Final Project .
This work is licensed under a
Creative Commons Attribution-NonCommercial 4.0 International License
.