Qusai Malahmeh
Fab Academy 2018

---
laser cutting (Final Project )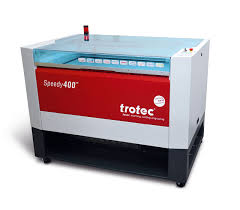 The above is a picture of the laser cutter that we have in our Lab it is trotec Speedy 400. It is an accurate, powerful and speedy machine. For safety reasons you need to make sure that ventilation is on and working well also it is recommend not to cut on it any materials that you don't have clear information about it and its origin; moreover any shiny materials that give reflections not to be cut on it. It is highly recommended to have next to you an extinguisher; for further information you can click on the photo which will direct you to its website.
Most of the laser cutting jobs will be for the casing.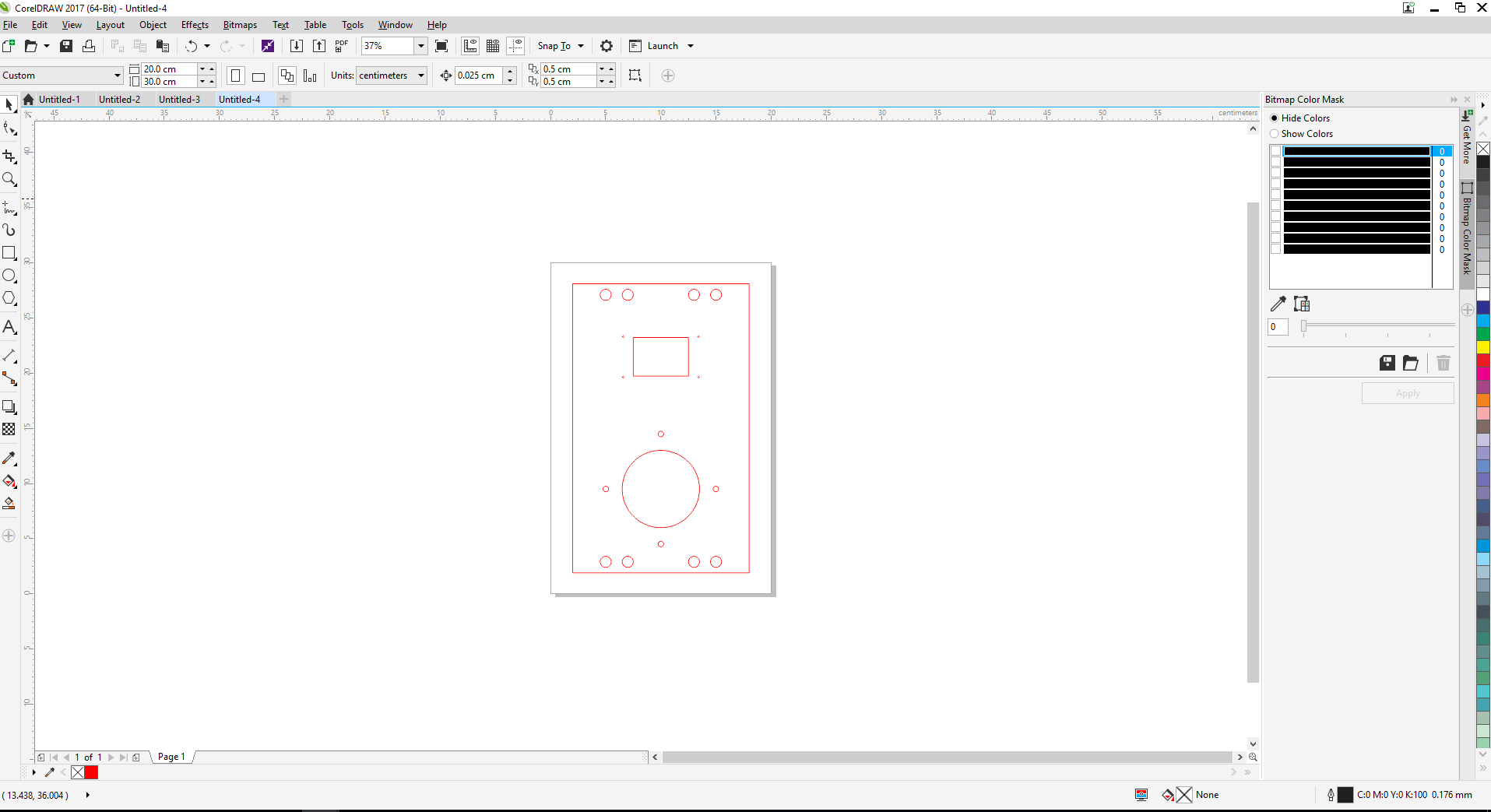 After I saved as DXF file I went to CorelDRAW I have inserted the need jobs of cutting and engraving. The cutting I marked in red as RGB and hairline as the machine will read as a cutting job and black will read it as engraving job.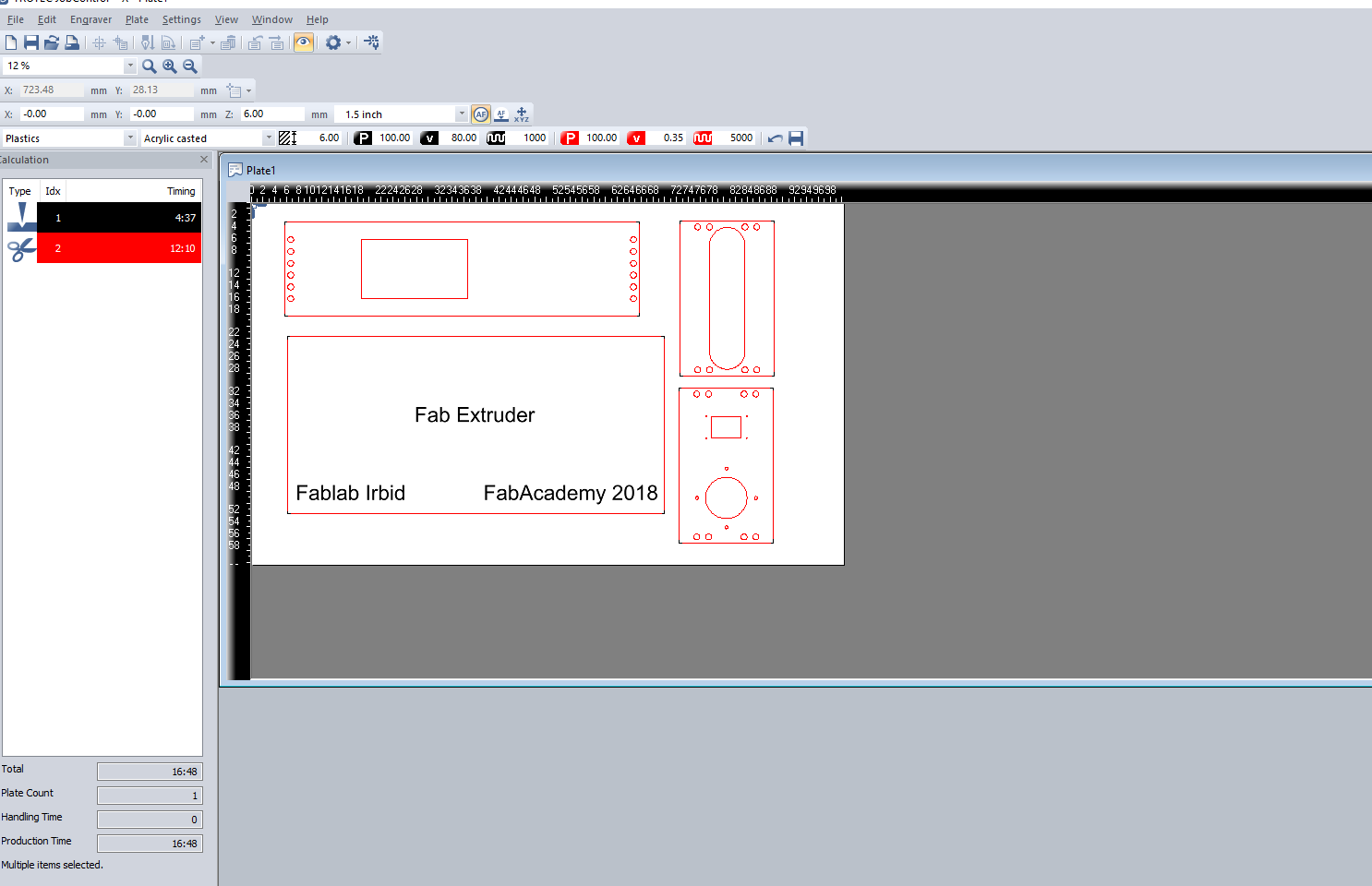 I sent to the job controller and put the settings for acrylic 6 mm taking into consideration the curve so I went with the settings of power 100' speed 0.35 and frequency 5000. I fixed the materials well on the board which has a dimension of 100 * 60 cms.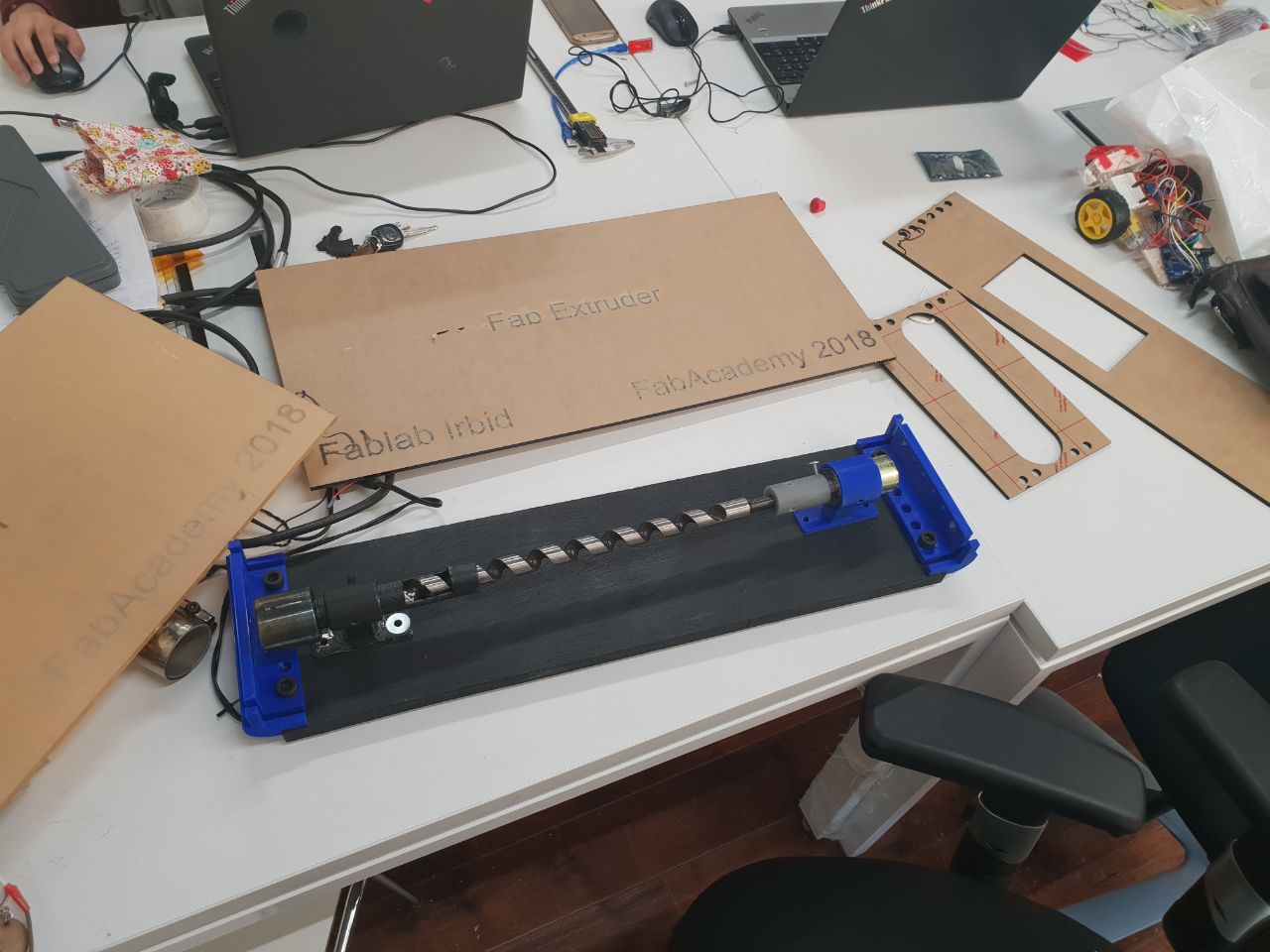 These are the pieces after cutting and I will remove the protective film when I finish everything. Now it is ready to be assembled.
This video when the machine is operating.